WEDDING PHOTOGRAPHER MINNEAPOLIS AND BEYOND​
∼ FRENCH TOUCH PHOTOGRAPHY ∼​
ARTISTIC AND DOCUMENTARY PHOTOGRAPHY​
For you, photography is important, it is more than just a piece of paper. It is what you, your children, and your children's children will remember and cherish again and again when paging through your high-quality photo album. It represents the legacy of your families.
Through an artistic eye, we offer documentary photographs which testify every moment of your special day. From the early morning, until the end of the night, we provide a very personal service to you as well as we remain discreet. As your wedding photographer, we will bring you a very personal story full of emotions, joy, and energy through the taken pictures.
We value photojournalism approach to catch the veracity and the beauty of life. Authentic moments in their simplicity are elegant, creating beautiful pictures. My photographs will help capture all of your feelings, love, smells, sounds, of your wonderful day. This is my guarantee!
CANDID AND NATURAL
Real moments are always more authentic, and more powerful.
ALL PICTURES
All pictures are delivered in High Definition, retouched, free of rights, and ready to be shared.
DISCRETION
Close to you all day, catching every single moment.
ALL INCLUDED
Turnkey Formula. Photo books are available for the bride and grooms, their parents and their relatives. Thank-you cards and much more.
CLEAR CONTRACT
The contract is clearly written, and you know exactly what my professional service cost and what is covered.
PRE-WEDDING PHOTOSHOOT
A photo session before your wedding is included in all packages.
PHOTO BOOKS
I use the best quality photo-paper, and best material for the cover; from the traditional Italian handmade leather album to the modern photo book album.
FRENCH TOUCH
All pictures are delivered in High Definition, retouched, free of rights, and ready to be shared.
FAST DELIVERY
I guarantee delivery of all your pictures within 2 months.
A WORD OF YOUR WEDDING PHOTOGRAPHER​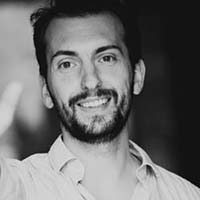 "I am Alex, a Wedding Photographer based in Rochester, MN, but working mostly in Saint Paul, MN, and the Metro Area. I have been lucky enough to cover thousands of weddings in the EU for the past 14 years.
Each wedding is a unique wedding, each time it's a new story to tell. Do your heart and your gut tell you I could immortalize your story?
Then contact me, let's discuss your wedding dream, and I would be happy to do my best to chronicle this moment.
I guarantee you will be completely satisfied with my professional service. Or I will refund your money. Don't be afraid of my French accent (my spouse would say lovely), contact me.
---
Reviews from couples who trusted us:
Where do we start?! ALEX IS AMAZING! Not only his artistic ability, but his easy going nature really made our day that much more special. We ended up getting behind in the morning and he just rolled with it. You would think we would lose out on the quality of pictures, because we were rushing a bit, but not with ALEX! I you're looking for someone to capture raw moments on your big day and not posing all the time, he is your guy! He is like they say, a ninja! Artistic, talented, funny, and magical! Book him, you will not be disappointed!
Alex is an incredible photographer! When we first discovered his website, we felt that his photos were magazine quality. He is kind, flexible, and always accommodating. He is quick to answer any emails and questions. He never seemed flustered no matter how behind schedule we were. He worked very well with our young nieces and nephews and made everyone laugh. We are so happy with all of the pictures from our wedding day. They are very creative and polished. He took candid pictures of all of the guests which captured their personalities nicely. These were really nice to look back at since the day goes by so quickly. I couldn't ask for a better person to capture our big day!
I would give Alex 10 stars if I could! We used him for our engagement pictures and he will also be taking our wedding pictures. First of all his pictures are beautiful! He is a true artist! He also went out of his way to travel to the restaurant where we had first met at the end of a long engagement session – he truly went above and beyond to get the pictures that we wanted!!! He really put our entire family at ease (including my step daughter and little dog) and made the session fun and relaxing. I would recommend him to anyone and I will hire him for any family pictures in the future!
---
Customers, Access your Photos
You are the bride and the groom, or you assisted an event cover by French-Touch-Photography and you want to have access to your photos?
Click on the button to learn more about the web gallery.
---
Born and raised in Paris, I am now a proud Wedding Photographer in Rochester, MN.
I don't only capture emotions in candid pictures, I also create timeless images and artful photographs.
Recognized as one of the best talented wedding photographers in MPLS.
I'm serving Duluth, and also far beyond the 10,000 Lakes State. I am more than happy to discover beautiful landscapes and new horizons.
Have a look on our previous reportages to learn more. As an experienced professional photographer, I don't limit my field to lifestyle, family or event photography! I invite you to visit my portfolio and discover my photography, and my personal work out of the studio.