If you are looking for more than a "traditional wedding photographer," then you are in the right place! We focus on emotions, candid and creative pictures
Our photography style is a mix of:
Photojournalism: we cherish the veracity of candid shots
Lifestyle: for bride and groom pictures that look natural; we avoid awkward posed pictures with cheesy smiles.
Creative: we have fun staging Vanity Fair group pictures, or artistic pictures of the bride and the groom.
With 15 years of experiences over 300 weddings covered, we offer complete packages (10-hour reportage, photo-books, photo-booth, and more) at the competitive price.
We tried to gather here the most relevant reasons to hire us to cover your wedding, from our style, our way of working, our photo-book, but first, you should check our Poftolio and past weddings.
Check our portfolio and past weddings and see if you find Inspiration!
We often say that an image worth 1000 words, so the very first thing that we invite you to do before digging into details, is to study at our portfolio and past reportage.
See if you get inspired, and if you want the same style imagery for your wedding.
See for yourself. Trust your gut! And if you want to have access to an entire gallery (not only the featured ones), send us an email or call us.
Now, if you are ready for more information, let's go!
A large variety of reasons to hire us as photographers for your wedding in Minnesota
You have probably never hire any wedding photographer in Minnesota before, but you want the best one for your wedding and your photo-sessions. You want your big day to be perfectly immortalized through timeless and finely retouched photos.
But choosing the right vendor is very complicated, especially when you do not have an idea what to look for!
In other words, you are probably lost or confused. There are many terms and adjectives that all image-maker claims.
Thus, instead of making a long list of all the different photography style, we have listed below all the skills we believe are required to shoot good weddings shots in all circumstances.
Photojournalism approach to catch genuine emotions
Some would call it photojournalism, other documentary style. That's the first and most important quality that is required to catch authentic moments. This quality is a mix of intuition, motivation, sensibility and experience. This shot is usually the more powerful ones. That's the ones which make you smile or cry.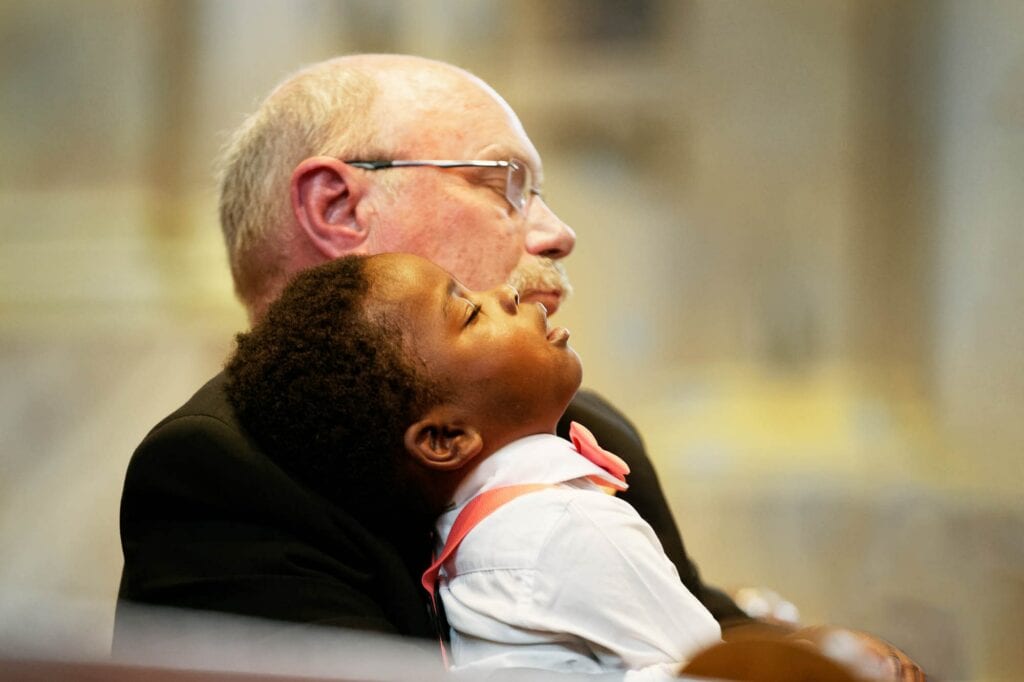 We have the Ability to Become (Almost) Invisible Photographers During the Ceremony
A good photojournalist capture a large variety of photos reflecting your true personality. Indeed, authentic moments are always more powerful than fake ones. That's why, most of the day, you (almost) don't see us, we remain invisible like a ninja (saying that is probably an offense to real ninjas, but it's a good comparison. We quietly climb on chairs, walls, etc., to find the best point of view).
That applies to the church (not the climbing part, of course), but mostly during the cocktail hour! This is by far the most opportune moment for us to catch alive and smiling faces of your guests. People are happily chatting and don't pay attention to us.
That's why we recommend that our clients make their cocktail hour last as long as possible! (we do not have any connection any lobby of alcoholic beverages, although we would recommend French Champagne: D. Did you know that you don't have a hangover with high-quality champagne? We can discuss that during our first meeting.).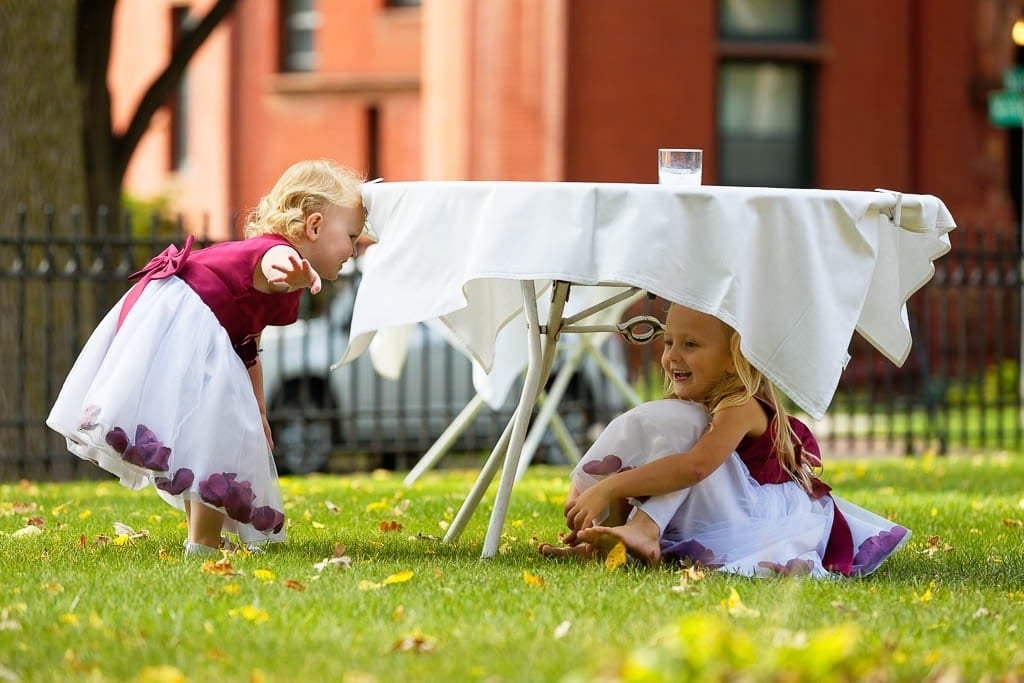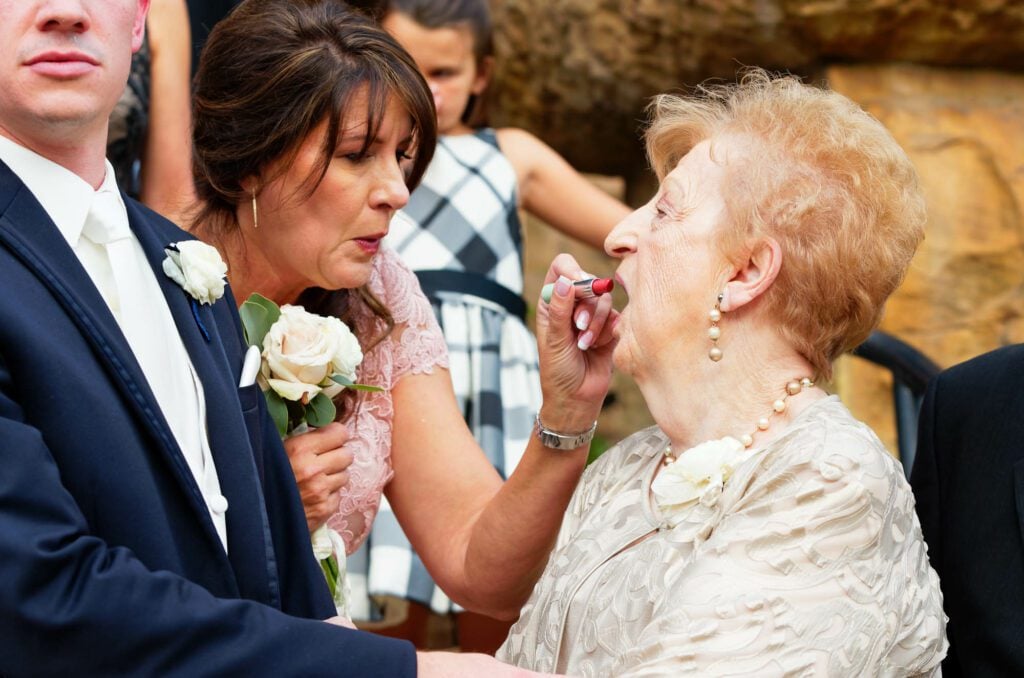 We work with two cameras to face unexpected situations
Weddings are exciting because they involve a lot of things that cannot be anticipated.
Let's thing, for instance, that the mother of the groom suddenly showing-up during her soon's preparation, create so much emotion that some tear of joy pearl on his face. That's a scenario we must be able to catch. Even if we were being shooting details of the ring, with a macro-lens (which means the wrong lens), and even if the groom and his mother are both standing in a terrible lightening environment (low light, or back-light from the sun).
Such unexpected situations required us to keep our head straight, to react quickly! A lot of amateurs (or even professionals) would panic, or just missed the shot. We don't. We are probably addicted to adrenaline.
This ability is directly related to our experience. With over 300 weddings covered during the last decade, we know that we should always be ready to shoot the shutter.
That's why we work with two cameras on our shoulders. That allows us to take anything happening near or far away.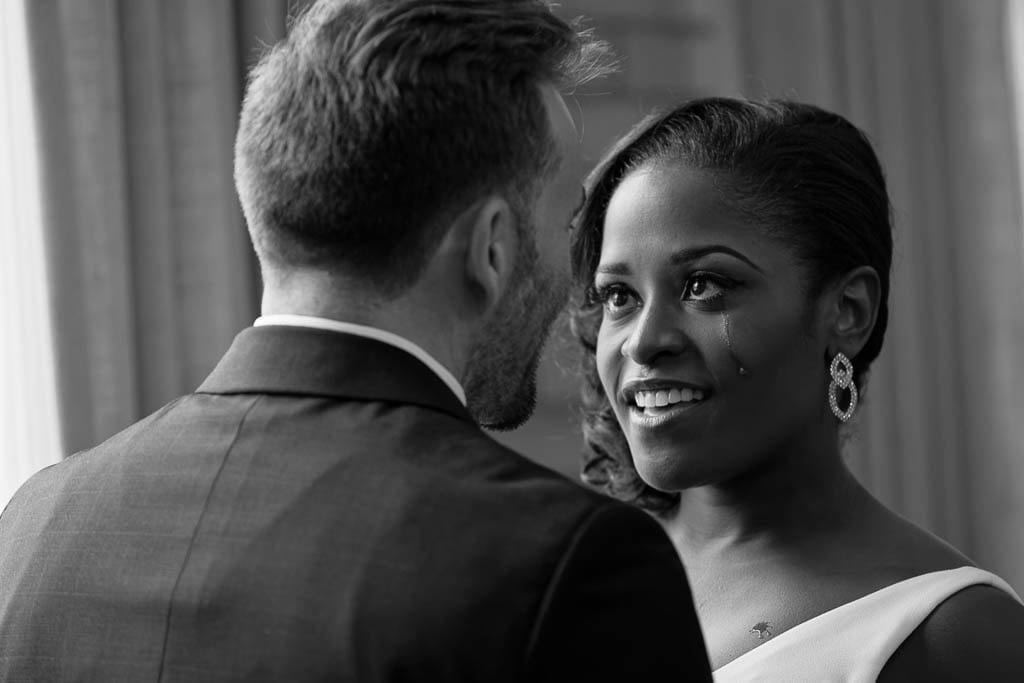 You should do pre-wedding session in Minnesota to get used to the camera and validate your photographers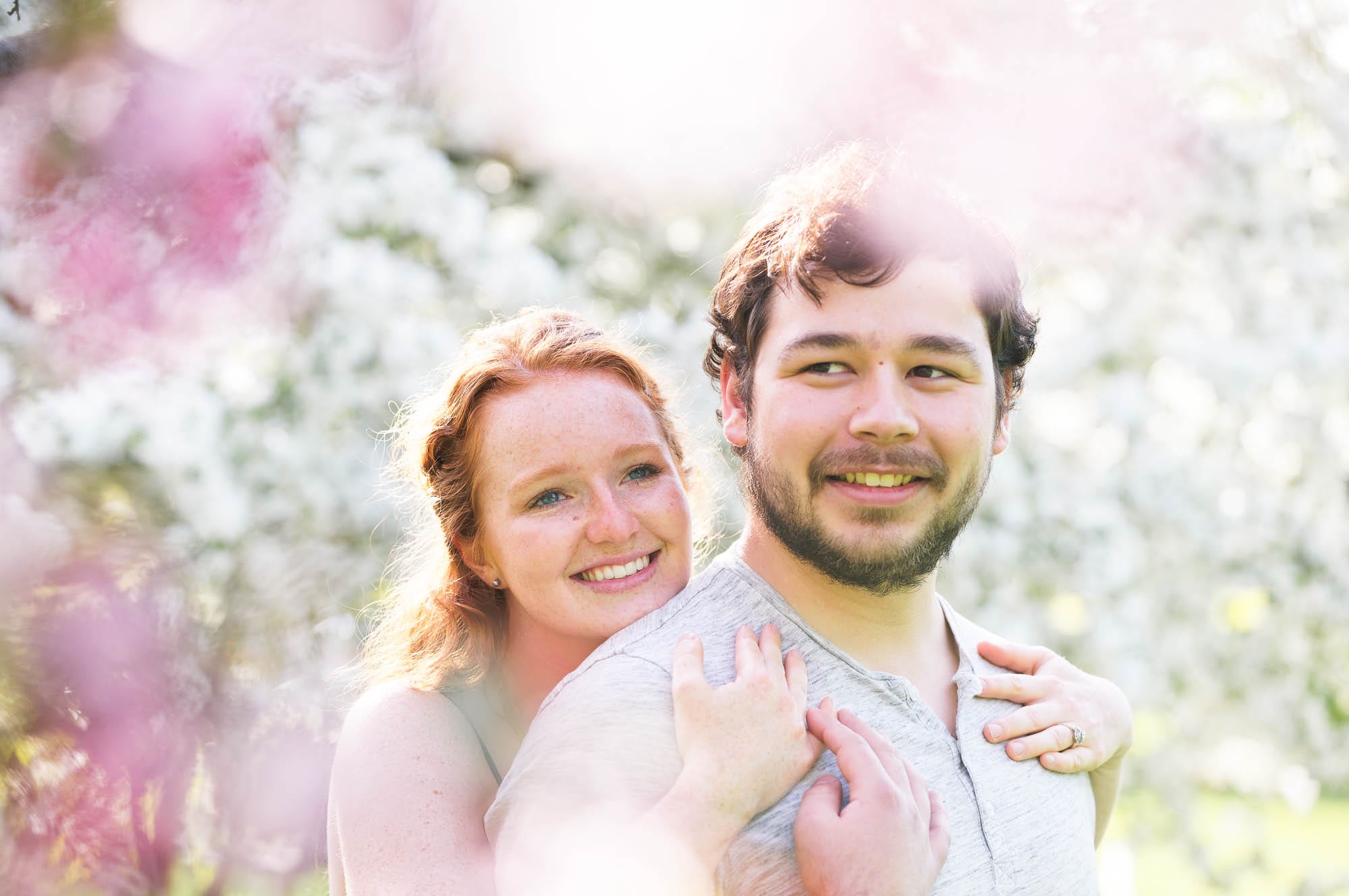 We offer our clients a pre-wedding session before their big day for several reasons.
First, that gives you a first experience with us. You learn what to do and, most of all, what to avoid. As a result, you will be more relaxed having us sneaking around you to take pictures during your entire day. More relaxed means that you would probably lower your guard, revealing true expressions and feelings, that we could then catch.
Second, you would rely on our professionalism.
On your big day, if we ask you to do anything (that could sound weird, such as standing on a table), you would trust us, and thus have better pictures.
Third, this session is also a way to validate your choice (regarding your photographer).
For any reason, if you realize that you hired the wrong business, we will refund all your money and you can hire someone else. For you, that's an additional security!
For us, that's the guarantee to cover weddings of couples we appreciate, and who appreciates us.
We direct couple for a result that looks natural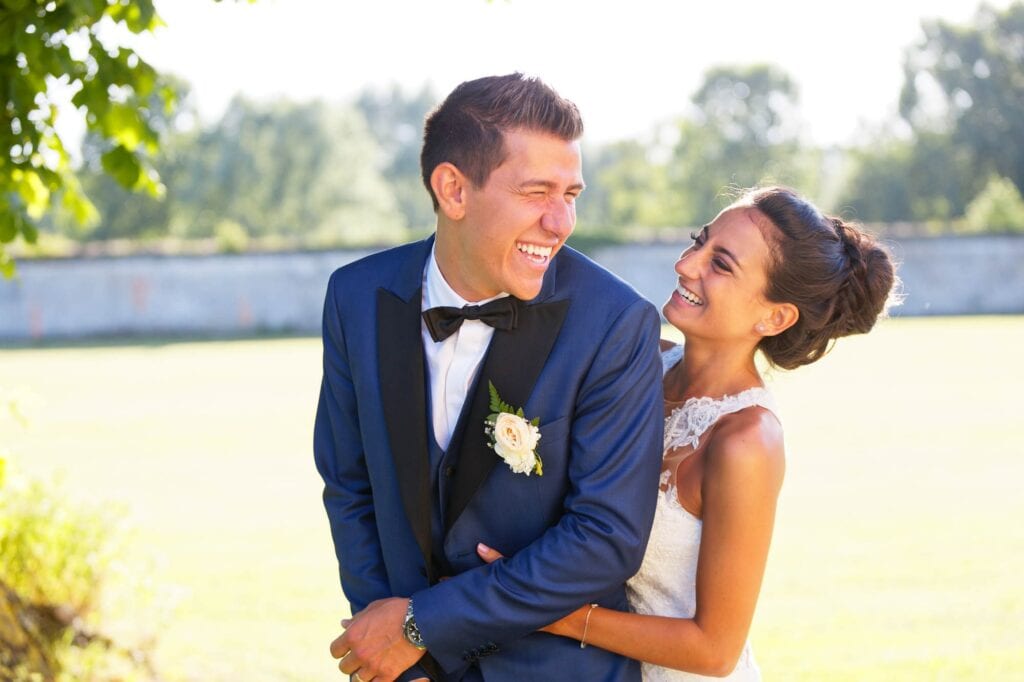 No one enjoys having its portrait taken. In consequence, most couples make a contracted or abnormal face during the pre-wedding session, dazzling at our lens. Being able to put people at their ease, directing them to create photogenic images and catching at the same time their real temperament is a rare skill.
That's a mistake that faces many amateurs when they have to take the bride and the groom images. Asking the two lovers to pose for pictures and do an awkward smile is obviously not the best way to catch shots that look natural!
Instead, in such situations, we highly prefer to direct the bride and the groom, but in a way that it stays natural. We ask them to play, to act, to pretend, we make them laugh; we create interaction.
In consequence, they are performing something instead of posing. As a result, their images have a soul, they look alive!
That's the way we catch natural moments during the couple's session, and that's an art that we have developed during the past years. Some professional call that lifestyle photography.
We stage creative portraits in front of our camera, that will bring you nothing but compliments.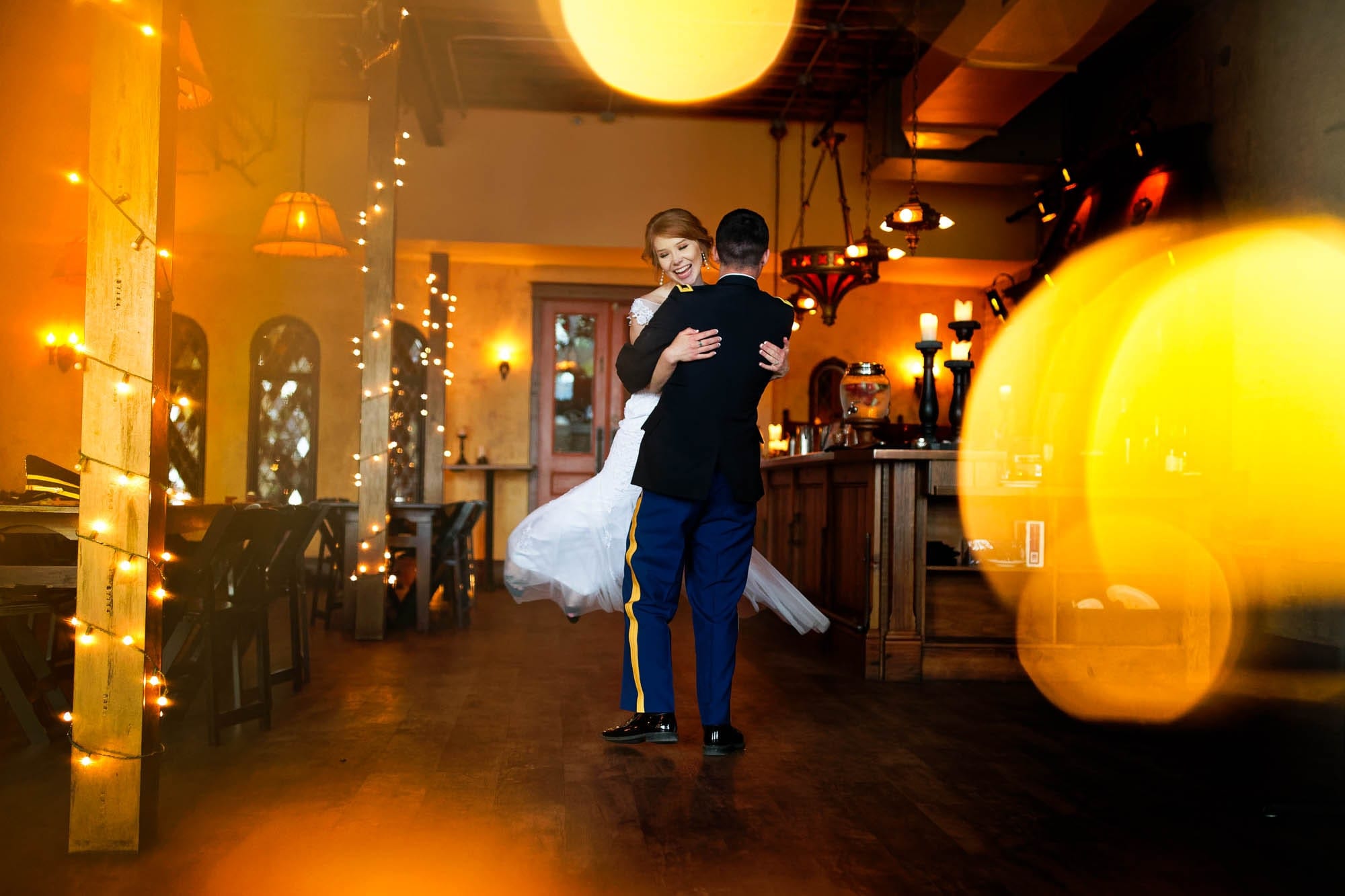 Depending on the husband and wife and their bridal party personality, we will pose creative pictures for the couple, for the groups or for both.
Those beautiful images differ completely from the candid ones. If they lose the power of the spontaneity (that have candid shot), they gain a high level of aesthetic enjoyment, fun and some time, everything together.
We offer Unique Fine-Art Style for the Bride and the Groom
We are very proud of our natural (lifestyle) shots for the bride and the groom. We also have a lot of fun directing them for a terrific experience: staging fancy artistic pictures. We confess that it is one of our "guilty pleasures."
Those are images you might brag about with your friends.
And it's for sure images that you would want to include in your wedding album.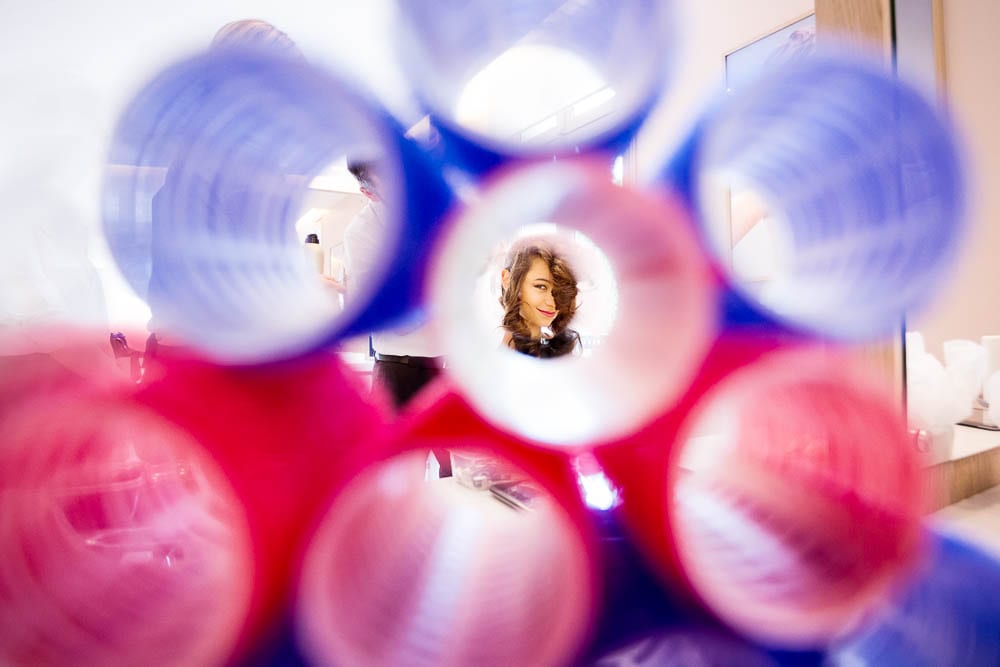 They are extras when we have time
Let's be clear, our priority this to realize a complete reportage of your day. That' means those beautiful images are the icing on the cake.
we take them after we know that we have captured all the "must have photos." That's also why it's important to have a relaxed timeline.
Except for the group photos, we don't have any clear recipe or protocol on what we will do, when or where.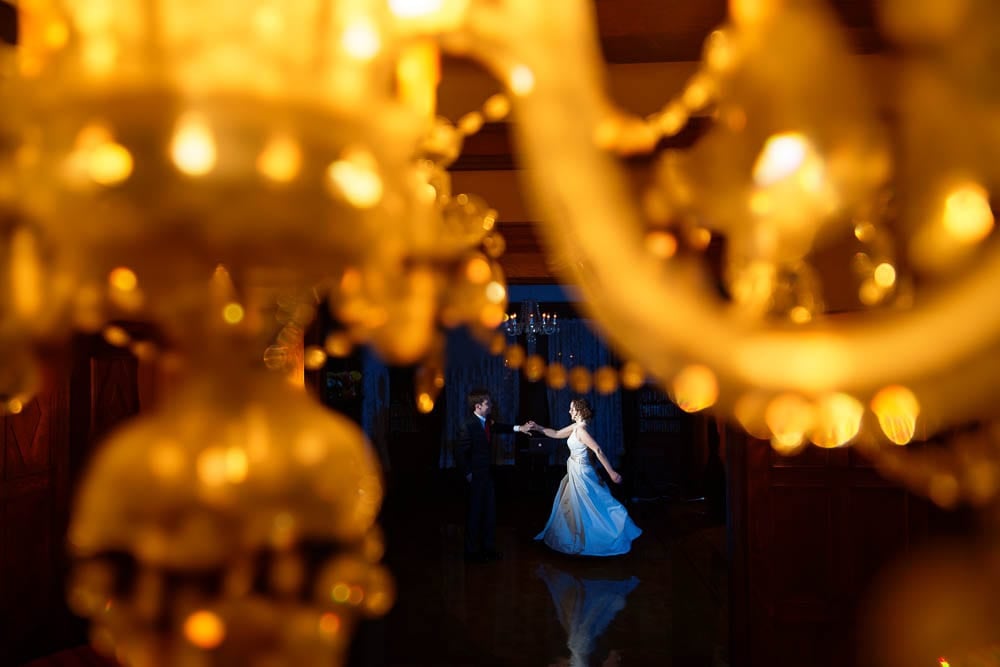 When do they take place
They might take place as soon as the preparation, depending on the atmosphere and the decoration.
Nevertheless, most of them are usually staged during the evening.
Be aware that during the dinner or the party, we might come to you to require your presence during 5 min.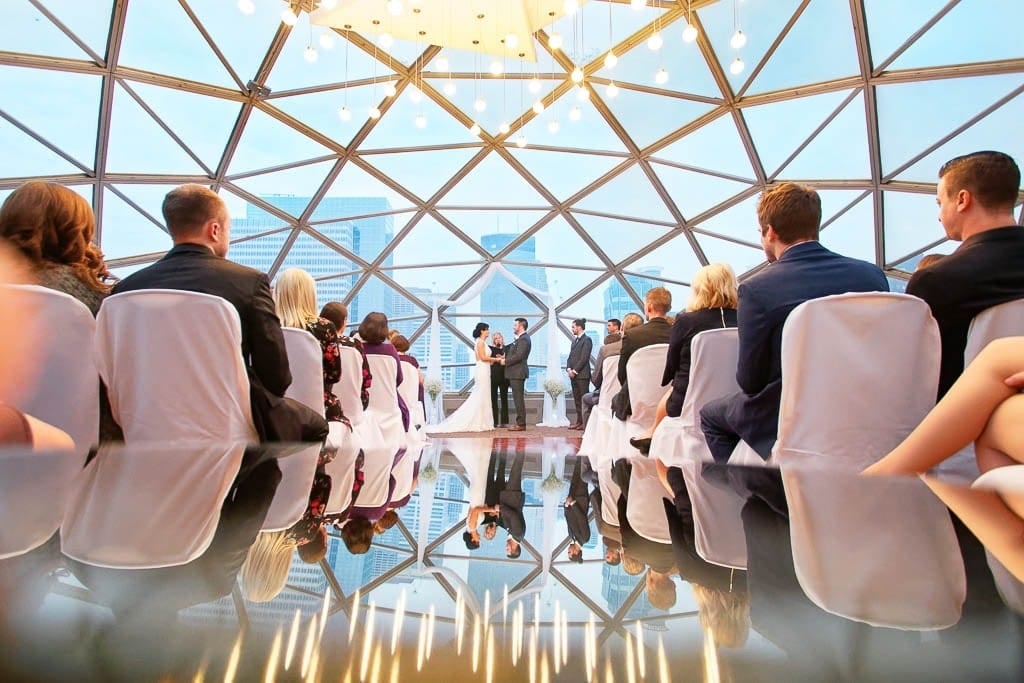 Inspiration: what and where
We usually get inspired by your venues, its furniture and decoration.
If you get married in a venue that looks like a meeting room (which can be the case in some hotel, golf, etc.), be reassured; we have a bunch of tricks in our bag.
Before your wedding, we invite you to share any idea you have with us: them of your wedding, something you love, etc. We are open to suggestions and we love when you get involved!
Vanity Fair style Group in Minneapolis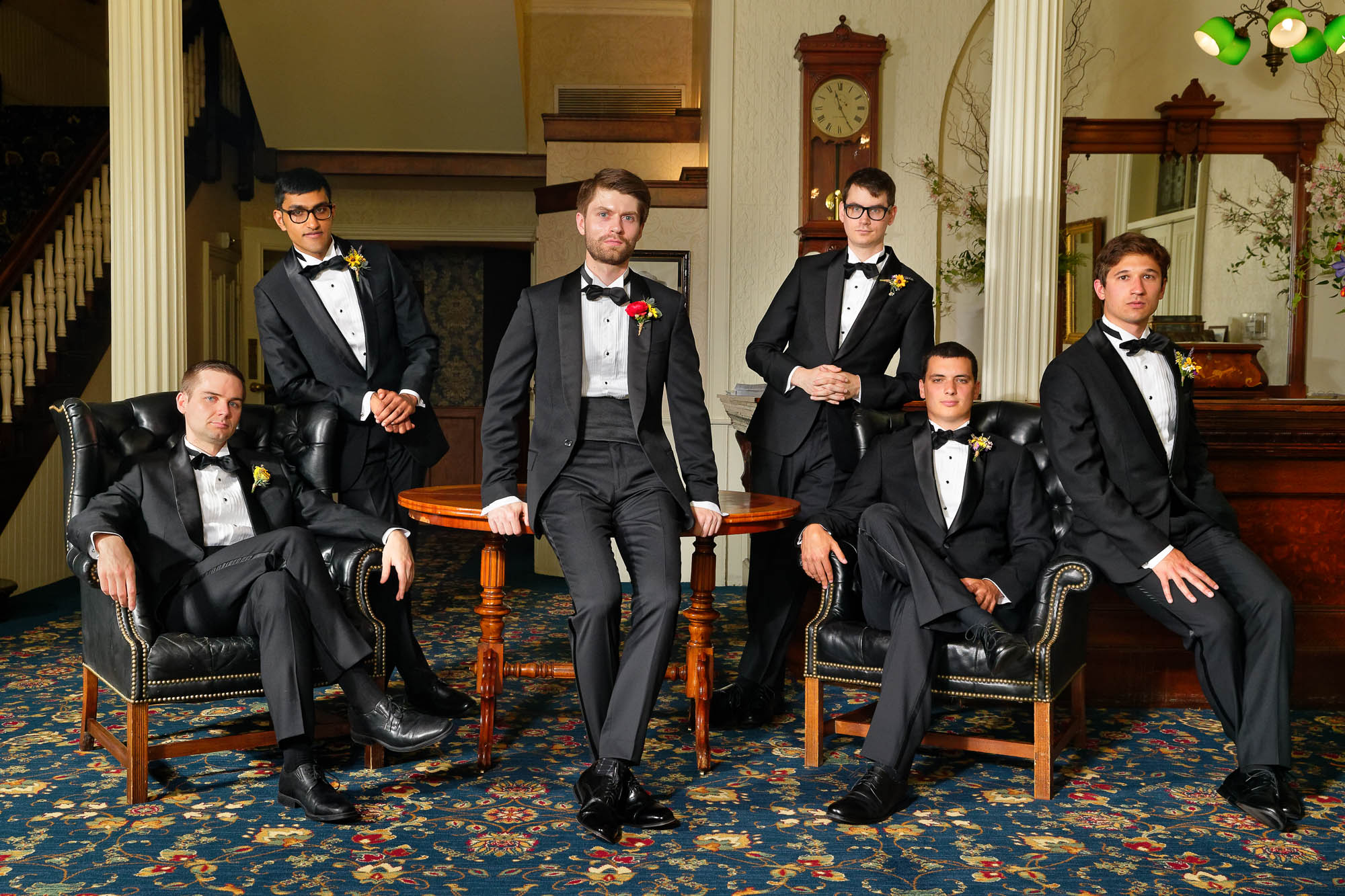 If you have ever assisted a wedding, you might have witnessed the same classical formal group photos again and again:
The couple in the middle, the groomsmen on one side, the bride's maid on the other side.
The couple in the middle, with only the groomsmen standing on each side, then only the bridesmaids standing.
etc.
You probably know what we are referring to. Those are fine images, but let's be honest, they all look the same!
With creative group pictures, we are offering you to do something fun, unusual and beautiful.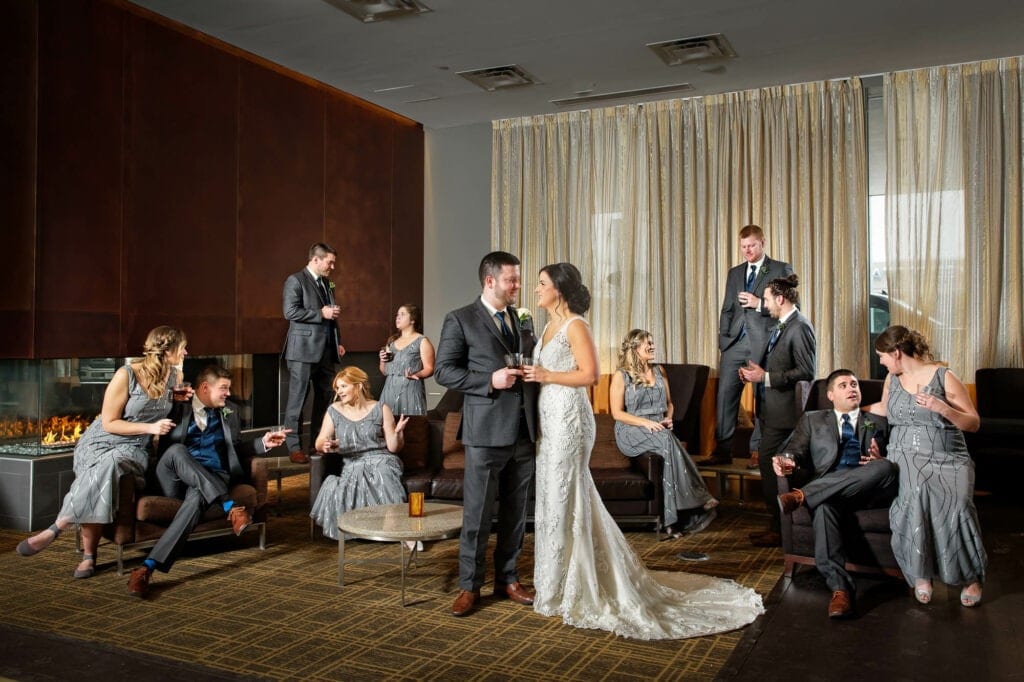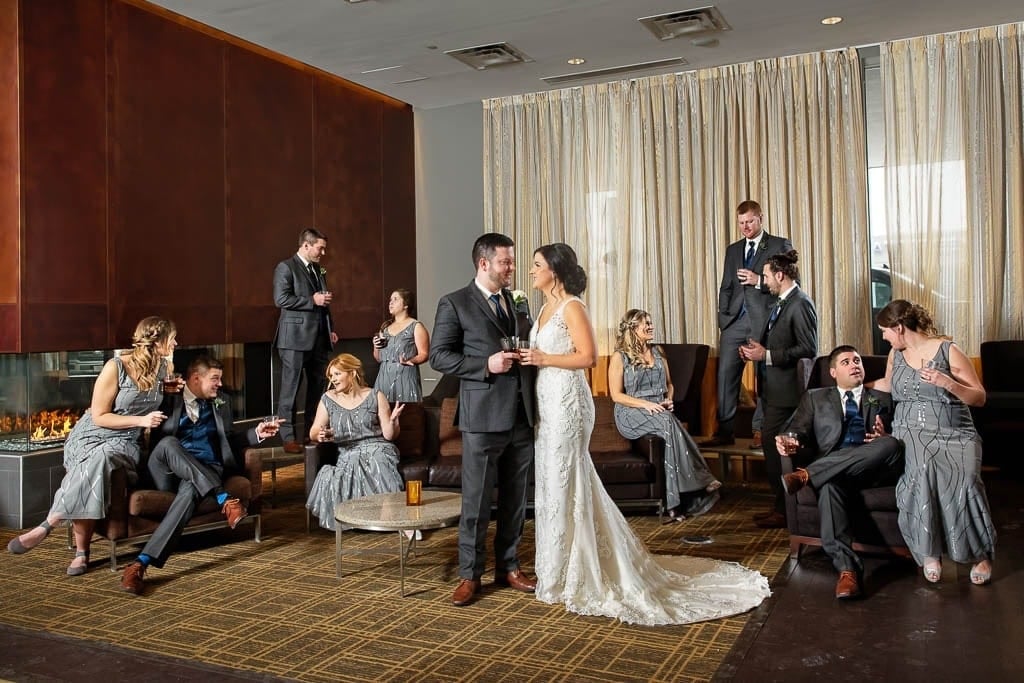 We turn you and your relatives into a living painting!
Those images would be framed, hanged on your wall (or your relative one) and cherished forever.
If the aesthetic is close to a commercial shoot, the unnatural pose brings a touch of self-derision.
It's all the persons you love who are acting together for one picture. That's another example of how photography can gather and federate a team.
Be aware that those staged images required the use of additional flashes, which means we need time to set up everything. You can measure here the importance of the timeline.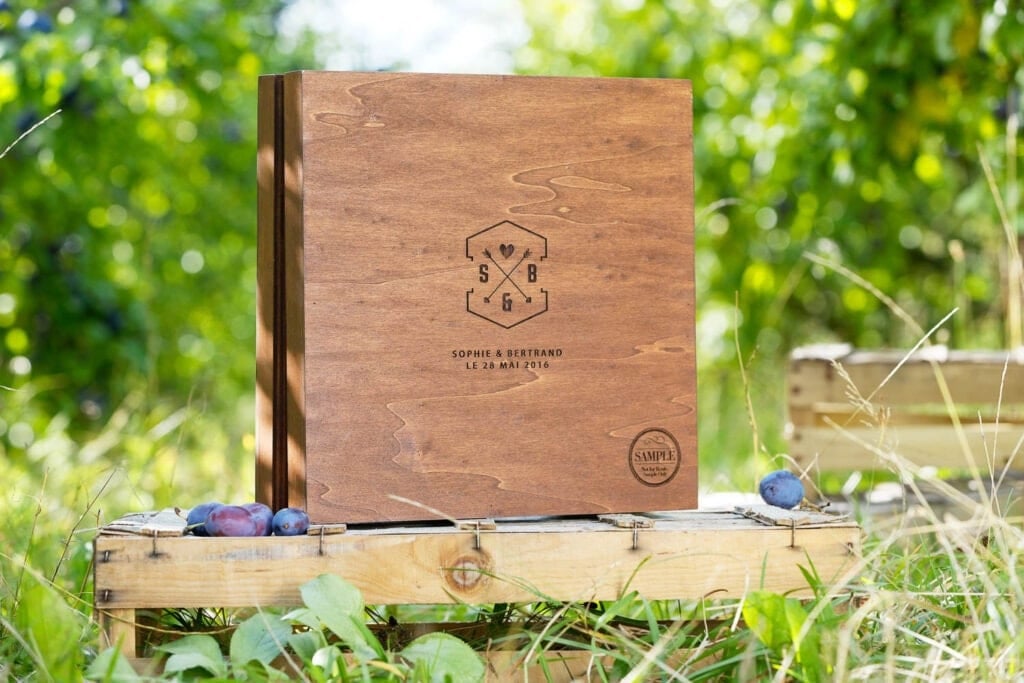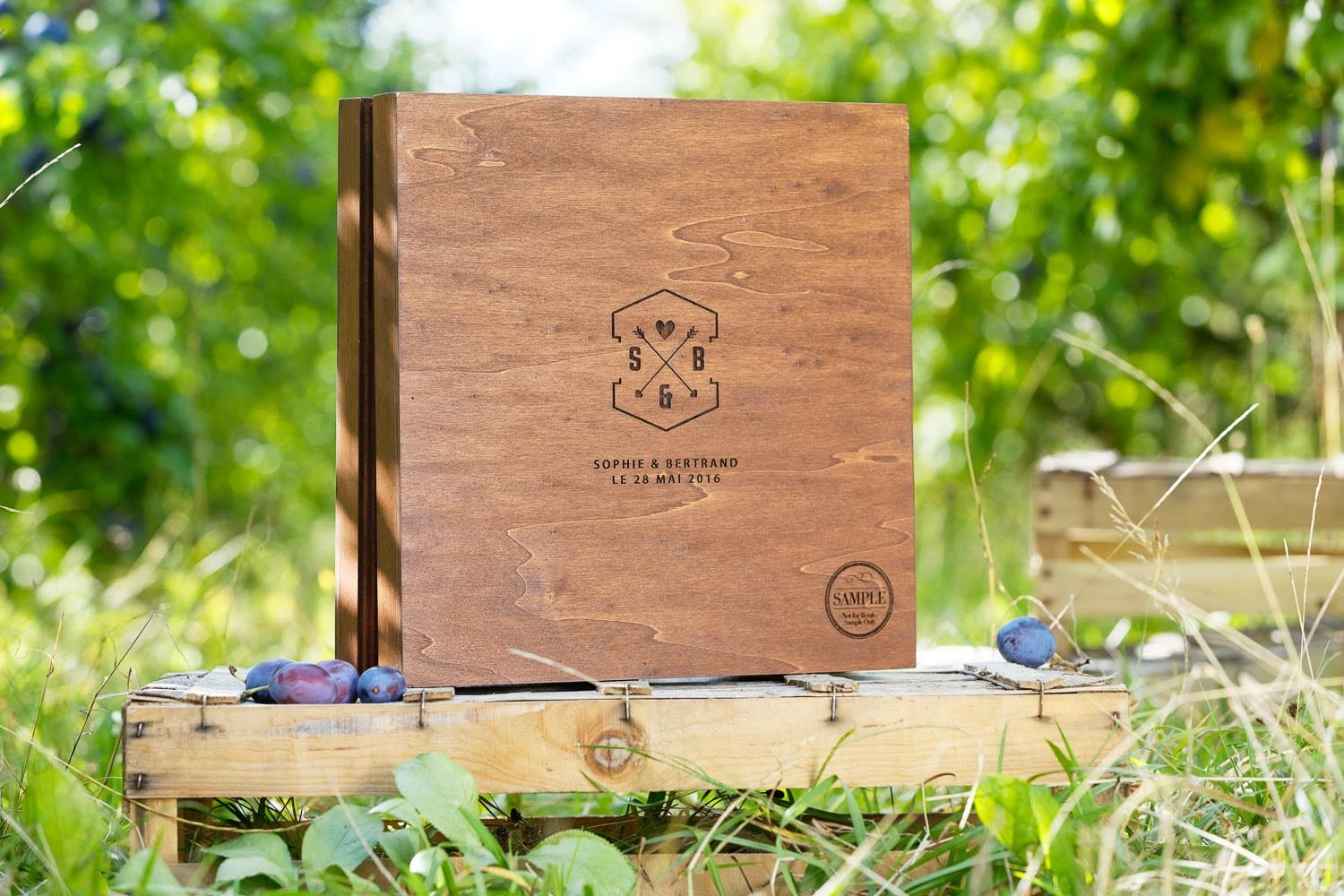 After we quickly delivered your portraits, we create your luxury wedding album. This one should reflect your personality! Thus, for the cover, we offer you a large choice of material to choose from woods, leather, acrylic, paper, linen, velvet, and much more.
For the paper, we use traditional photography paper, which is still today the strongest paper that would resist the years.
We make Albums for Your Great-Children
We like to say that the wedding album is not only for the bride and the groom, but mostly for their great-children (or great-great-children). We believe that the actual interest of having such digital files printed out is that you will share them (and the story behind) to your future descendants.
Thus we consider that the album is a family heirloom. And in consequence we paid the higher attention to choose the strongest material that could resist the time (contrary to the very cheap internet photo books).
Learn more about reading our dedicated pages.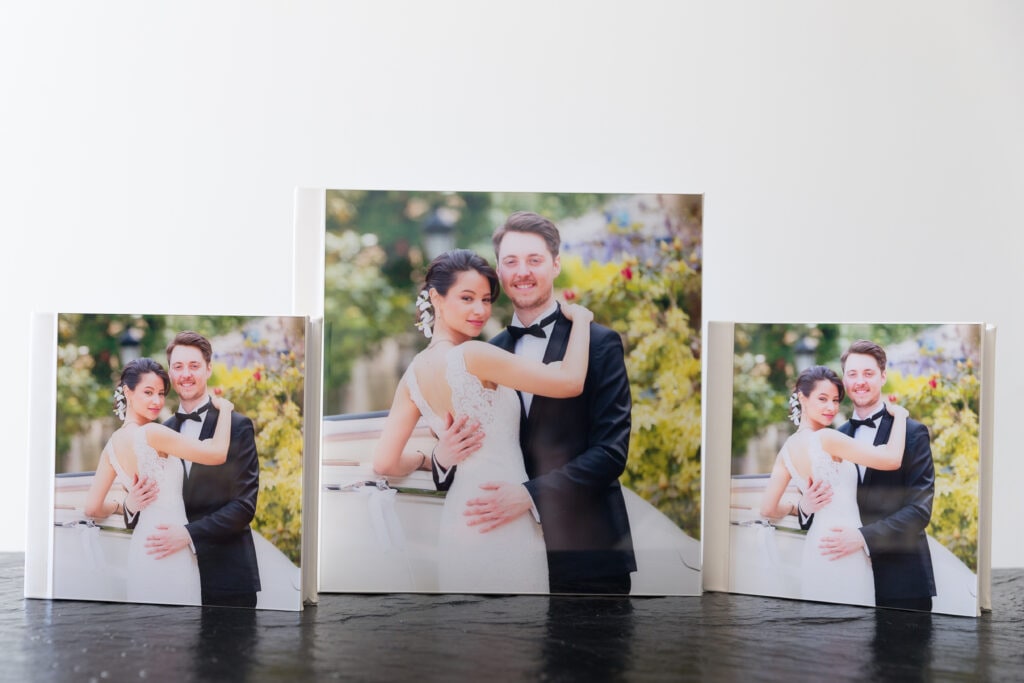 We don't forget your families
Parents usually play a huge role in our life (and sometime pay for the wedding as well). We offer additional photo-books for parents, at a very competitive price. Check at our packages to learn more.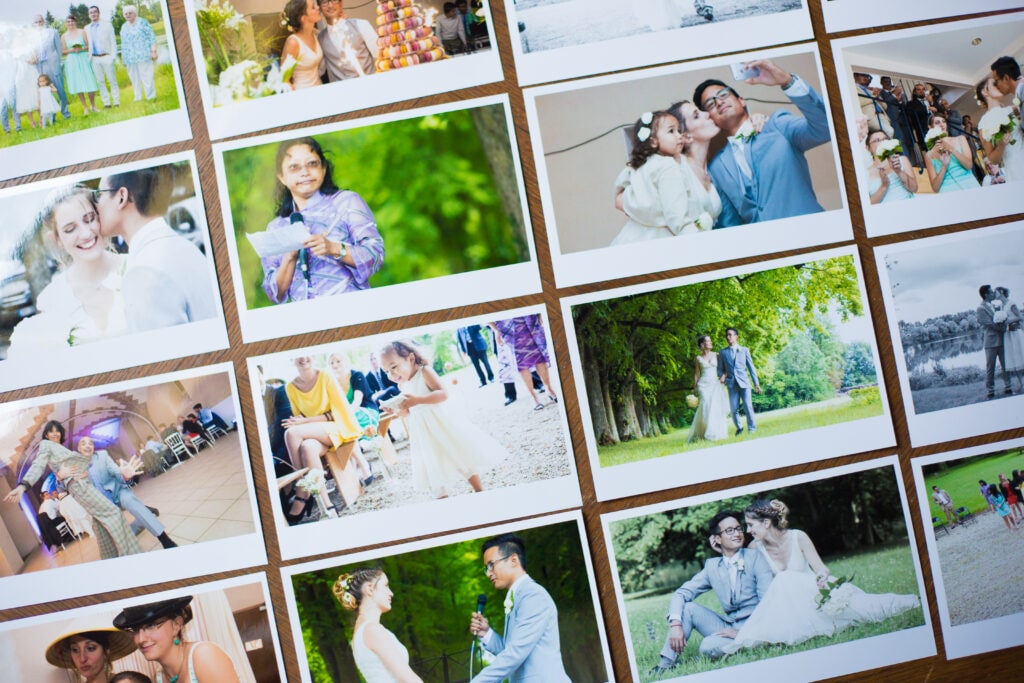 You choose your Photos
We believe it's important that you chose your own images.
If we would be happy to help you select between two artistic images, you know better than us, who is who, which moments are important for you, and which facial expression you prefer.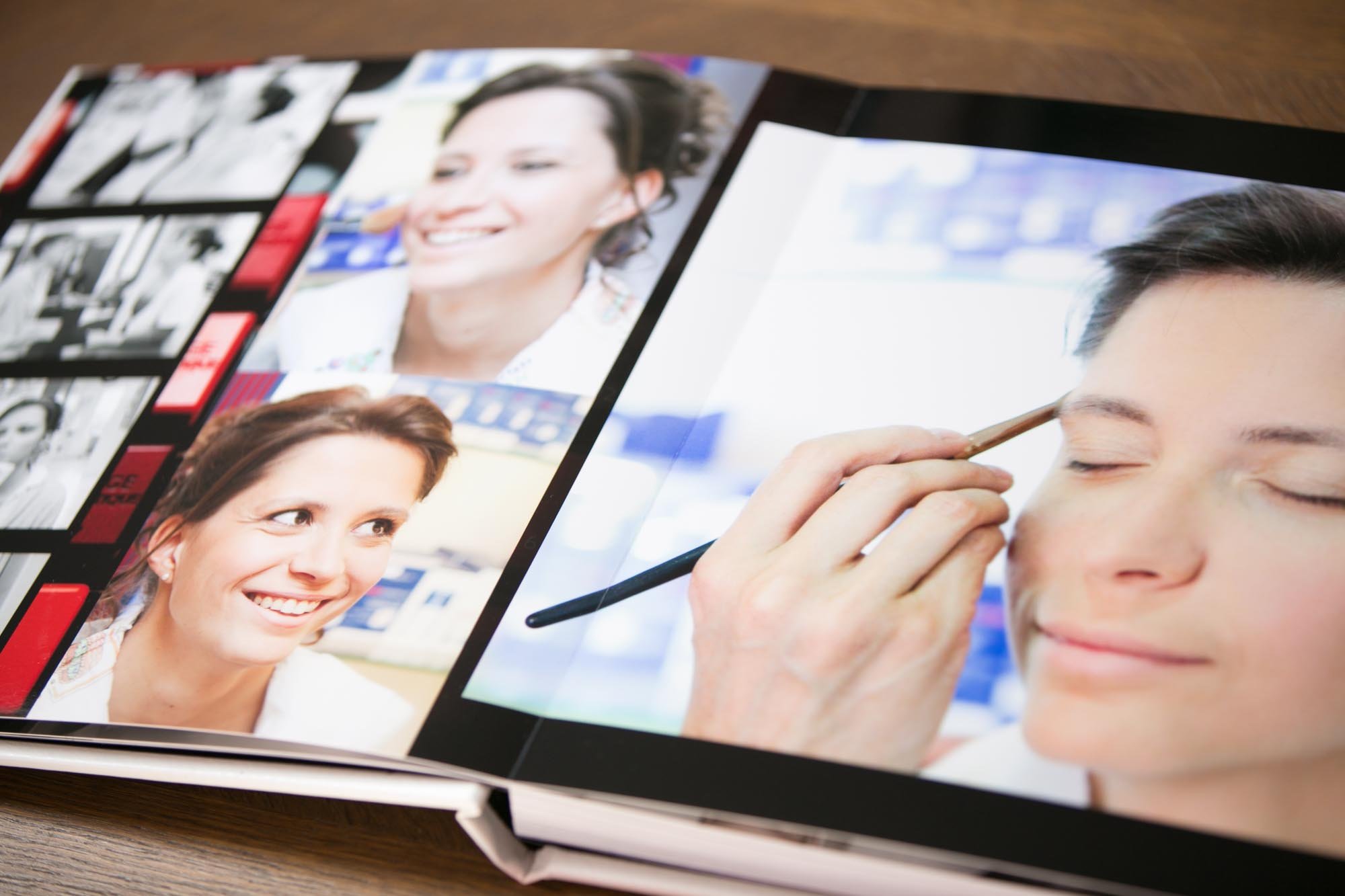 You have the last word on the layout
After we have received your selection, we usually send you a first version of the layout one week after. If you are 100% satisfied, we send it to print. If there is any change to do, we do it.
It's important that you are happy with the result. You will keep it for life!
Our way of doing business

Now let's speak about our package and details!
10-hour coverage (or more) for your wedding
We capture the husband and wife entire day with our camera. Our first 10-hour package of wedding photography gives us enough time to capture all the brief moments that make your event unique.
Most of our competitors would start with a 7 or 8 hours collection, which we believe is suitable for winter events (in some conditions). If you can theoretically compress everything back-to-back in 7–8 hours that barely works fine. In fact, the bride and the groom would end rushing all day long!
Thus that won't be a pleasant experience for you and neither for us.
To take wonderful pictures, we need the bride and groom to be relaxed in front of the camera. That means to be happily enjoying their friends.
Also, like any creative field, photography requires time.
Thus, for all those reasons, we have started our packages with 10 hours, which give us enough time to capture a typical 150–200 guests wedding from the early morning to the dance floor.
We Help You Design the Perfect Timeline
The keyword to a successful reportage is "preparation!" Knowing in advance what should happen, where and how, allows us to be in the right place at the right moment with the appropriate equipment.
That why, from our first meeting, to your big day, we intensively exchange together, and put all our experience to help you in creating your timeline.
That might seem anecdotal right now, but you will realize during your planning process (and after a lot of emails exchanged), that it actually represents a lot of work!
100% Reimbursement in Case of Dissatisfaction
We believe you should be 100% satisfied with our work. So, if for any reason you don't like the pictures of your pre-wedding session, or had an awful experience, you can cancel the contract and we would refund all your money (including the deposit).
Only a few vendors do that.
For us, it's a guarantee we are the right vendor for you.
Tons of portraits for your one-lifetime event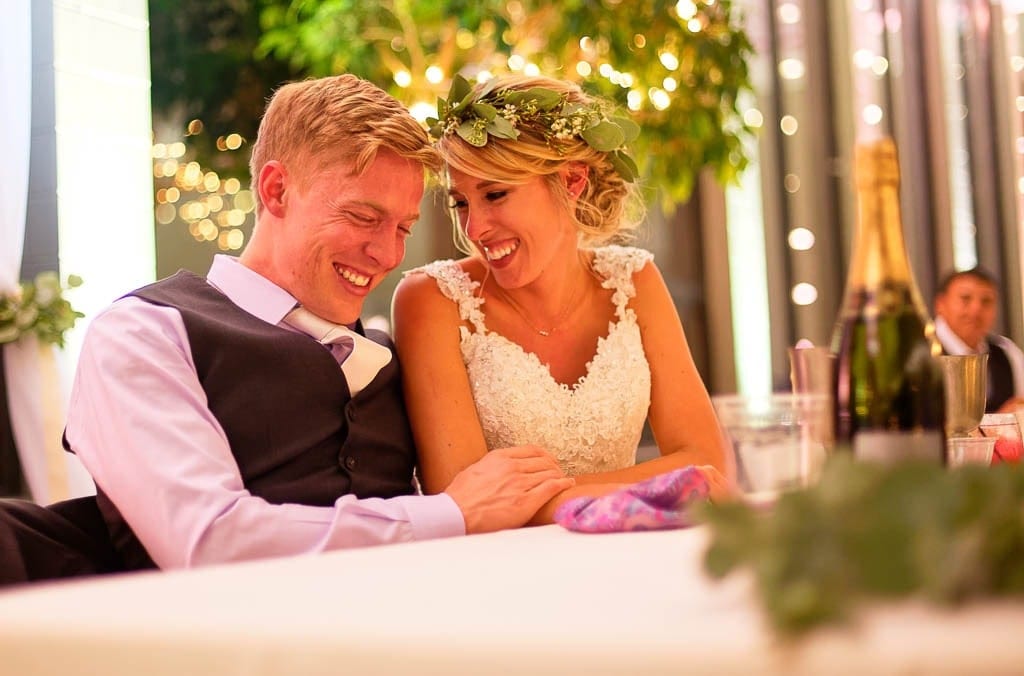 We are crazy shooters! Whereas it's for an engagement session or an amazing wedding, we deliver the wife and her husband numerous different digital files that we judge are matching our professional standards.
We eliminate all duplicates to avoid redundancies. And all images you received have been retouched one by one in timeless style (you can read our web page on retouch to learn more).
To give you a volume of files, we usually deliver around 1000 unique images for a 10-hour reportage.
The nature of your event might influence the final number. The more guests you have, the more emotion, craziness or animation happening, the more digital files you would have.
At the opposite, if you have a small intimate wedding in winter with nothing special (or just a boring), you might have fewer images.
One of the faster delivery delays offered in Minneapolis
After you get married, you want to see all your photos as soon as possible. Given that we handle all the retouching process by ourselves (contrary to other studios who outsource it in Asia), we can proudly offer to our clients a one-week delivery option!
One week is the time we need to cull all the best files, and to retouch manually each one. We work on a lot of details including contrast, tones, colors, brightness, frame, etc. We enhance each file with artistic retouch cleaning some part and painting some area in order to direct the viewer's eye where we want.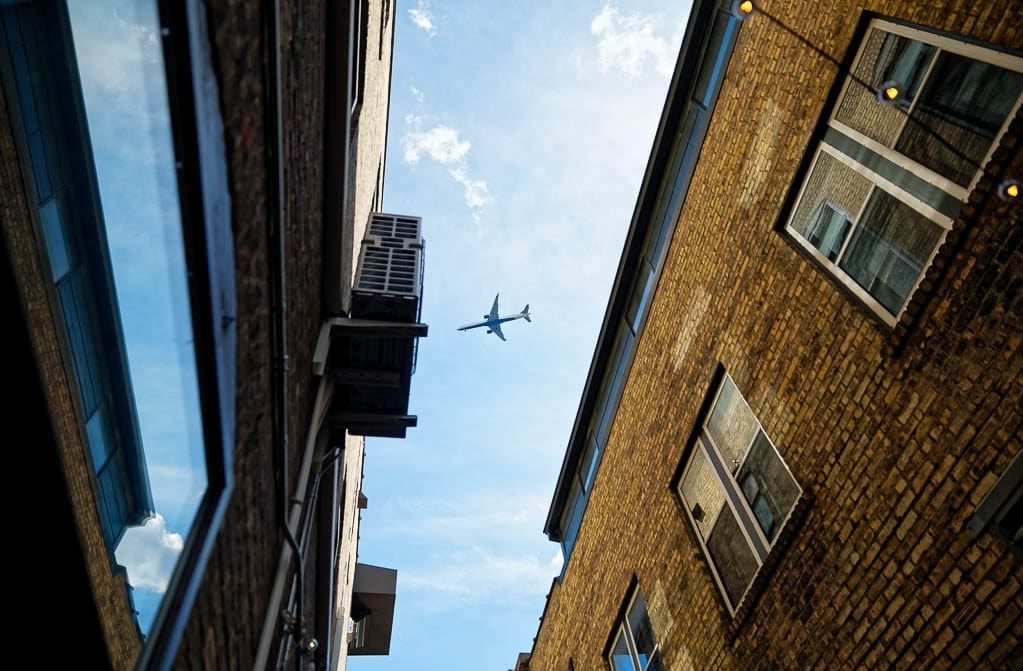 We travel out of the Twin Cities to capture memories of your one-lifetime event.
We are based in Rochester, but we regularly shoot weddings in Stillwater, Duluth or even in Wisconsin. If you are planning your engagement session in another state, we can also travel!
For instance, last year, we discovered Historic Mansions in Rhode Island and the adjacent beach. Having them in the "natural environment" was not only the perfect way to meet the couple but also a tremendous weekend!
So, let us know where you want to get married. If you have a pleasant location or an enthusiastic event planned, the distance won't be an issue!
And, for your information, we also cover destination weddings!
How destination weddings work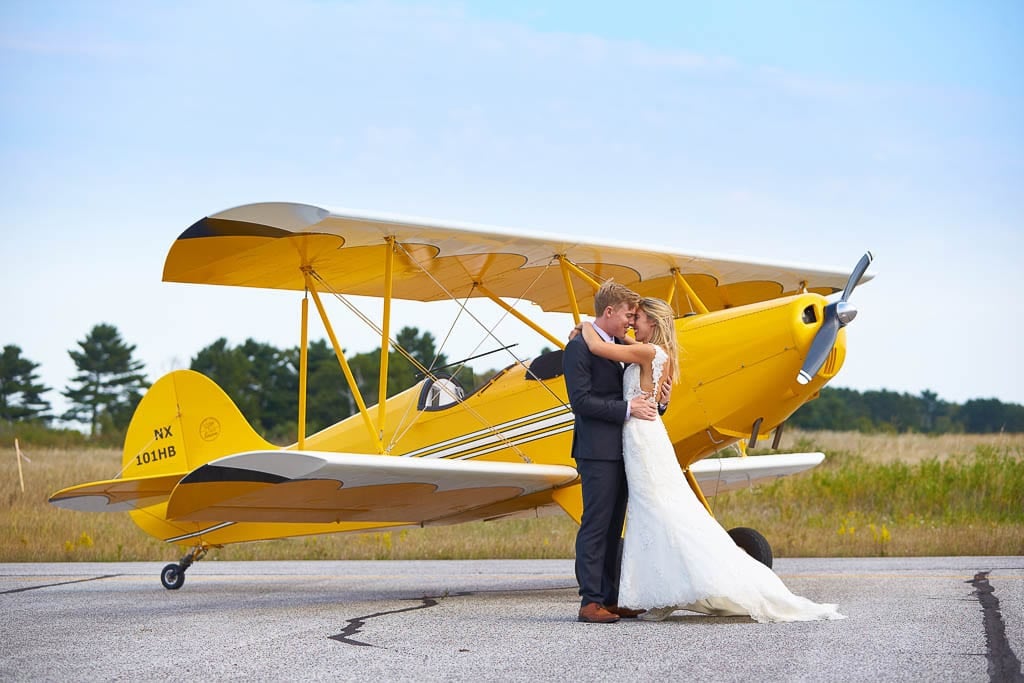 Case 1/ You are flying to the 10,000 Lakes State to get married.
You live in another state (such as California), but you want to get married at the North Star State (mostly because your husband's family lives there). We value family bonds and thus we highly respect your decision.
Internet, Skype, emails and phone calls are our best friends!
We would be happy to assist you to design the best timeline for your smooth and stress-free event.
And we will do our best to make you forget the beach wedding you could have organized in California: D.
Case 2/ You are flying from the 10,000 lakes State to a spectacular location.
In photography, the background plays a huge role in the result.
If the Med-City is a nice little town to live, let's be honest, we can probably find some more photogenic landscapes!

If you are reading this and are you are planning your event somewhere else in the United States, in South America, Europe, Africa, Asia, Australia, then you have probably come to the same conclusion!

That's why we would be happy to take a flight to join you. In such a situation, we usually arrive at least one day prior to do your event. I might be worth to schedule a day-after-session to take advantage of your location.
We simply charge the price of transportation, hotel and food.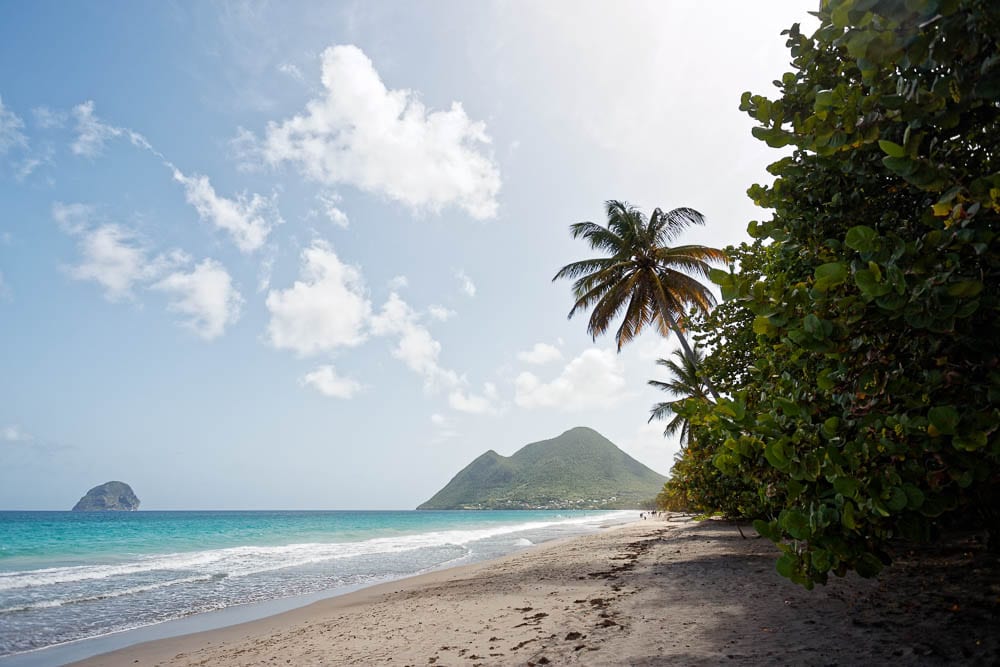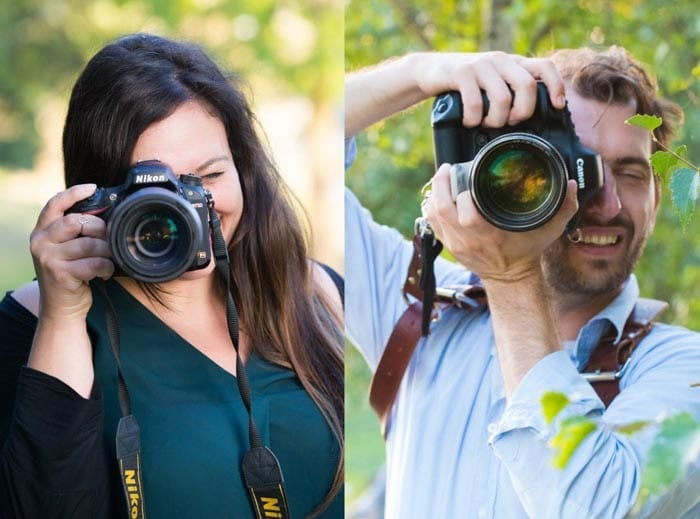 Two photographers for your event in Minneapolis
With a good timeline, most weddings don't require a second shooter. Nevertheless, some special situations can require two photographers.
At French Touch Photography, we make the difference between an assistant and a real experimented lead second photographer.
That's why we have developed a network with other talented photographers and can offer high-quality services.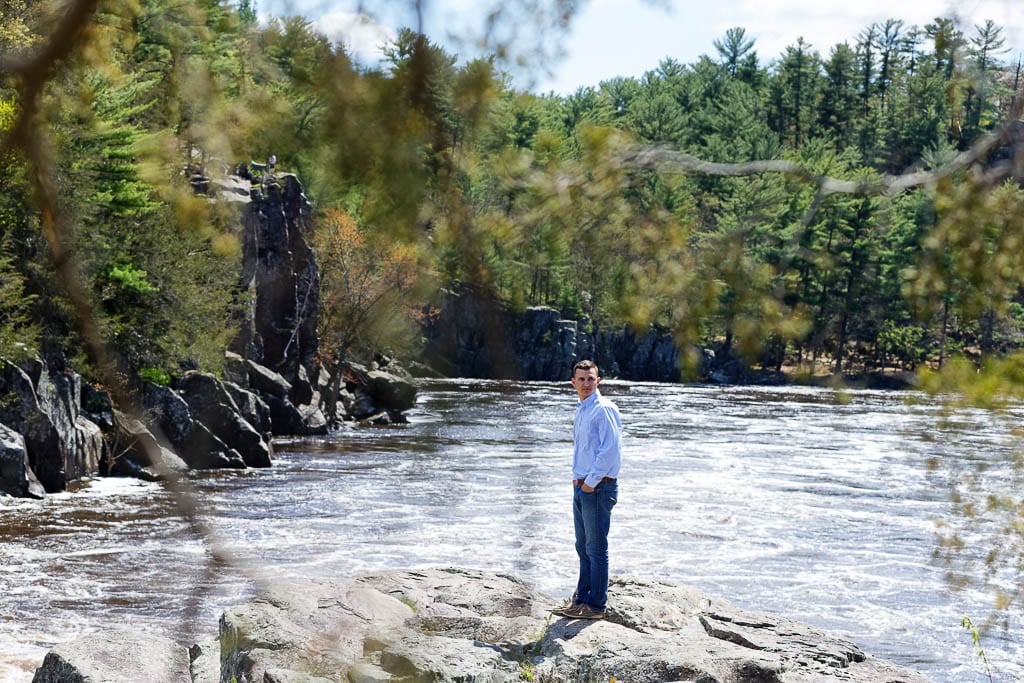 Surprise proposal
If they produce thrilling memories, surprise proposals require more preparation than engagement sessions. They can take place in Minneapolis, Saint Paul, or in a natural area of your choice.
The choice of the location where you will offer your diamond ring is very important, and must be discussed together. We must be able to hide somewhere without being seen by the person to whom you propose. Also, we must be sure not any unexpected passers-by will pass between you and us. The lighting is another point to be considerate. Therefore, if the Stone Arch Bridge is one of the most famous places to propose in the Mill City. It's but not necessarily the best!
We believe that the key work for such a successful event is "planning!" In a way, it's a real work team between the boyfriend and the photographer. Beside the location, there are multiple criteria on which we work together: choice of outfit, timing, how to stand, etc.
Some groom-to-be can contact us one or two months before asking their fiancé.
Let's check in our proposal folder to learn more.
Rehearsal Dinner with your families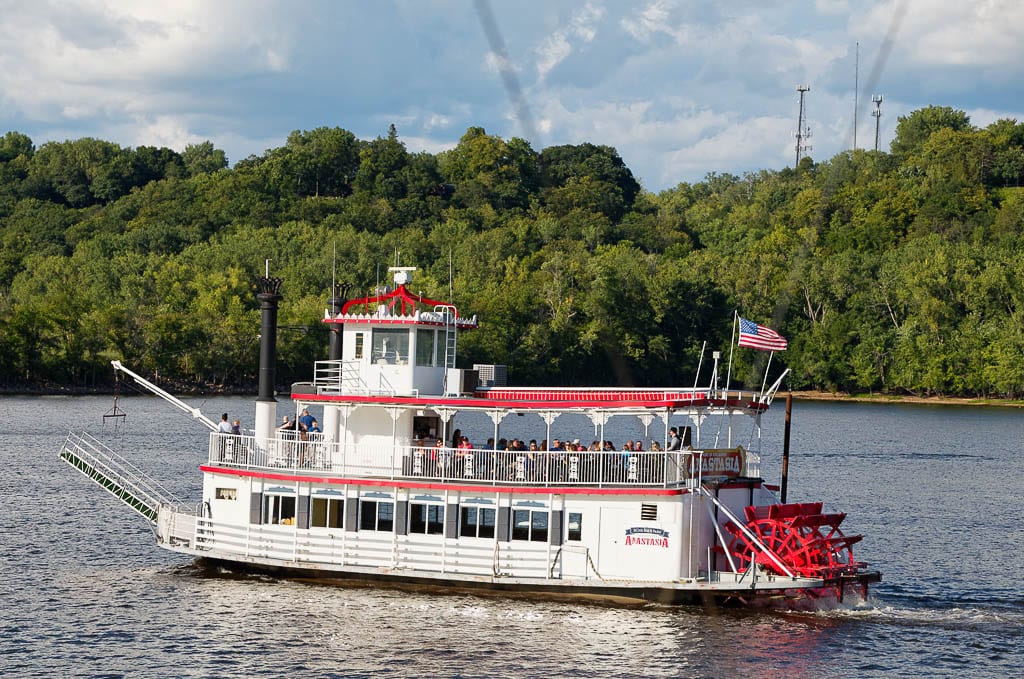 The rehearsal dinner is a perfect opportunity to have more photos capture of your closer relatives and friends.
Time flies. Your celebration day might past in a blink. So, when if you gather all the people you love, you want to enjoy this moment as much as possible. That's why most of the couples who are planning a destination wedding (or who have relatives traveling), organize a rehearsal dinner.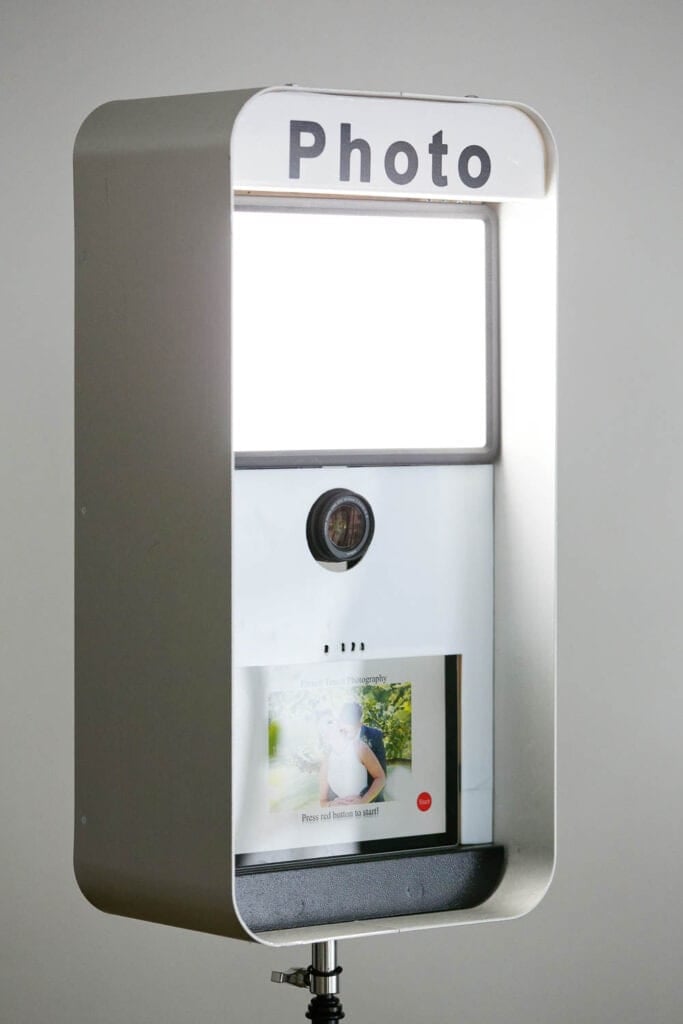 Photobooth
We are happy to offer a photo booth service.
You might wonder (and it would be legitimate), why such a machine is so popular nowadays, while everyone can take selfies?
The reason stands in one word: prints. Prints are keepsakes that your guests can bring home. They are real solid objects, contrary to the phone's pictures that are never printed out.
So, not only the photo booth adds a touch of advertisements to your party, but it also produces the silly images of your friends that they would never dare doing in front of us.
Guest book and More
In our search of providing clients better experience, we also offer some pretty unique add ons such as the Photo book Guest Book, and the Photo Time Capsule.
The first one is a printed photo book designed using your engagement photographs. Some places are left white so your guests can sign.
The second one, is like a treasure chests (holding prints) that you bury in your family home ground and dig it up after a couple of decades.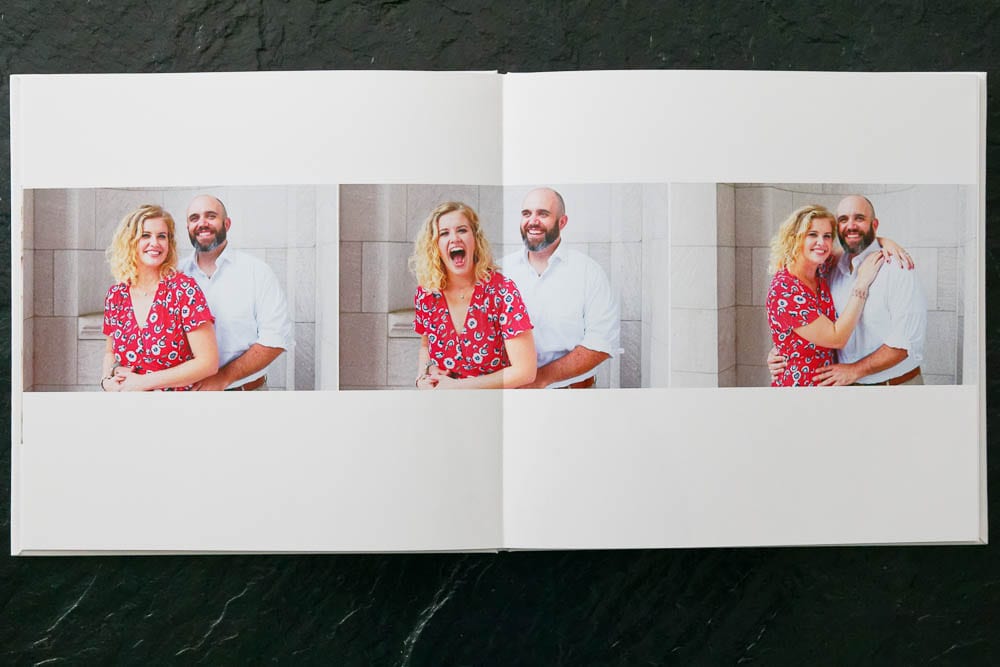 With 20 years of experience we have visited couple of locations. Here is a list of all the places in town where we have been and would be happy to work again.
Places where we have worked and that we love
The post industrial ones
The Neuneu
The Nicollet Pavilion Island
The Loring Social
The Depot Minneapolis (Renaissance Hotel)
The Muse Event Center
The Canopy by Hilton Minneapolis Mill District
The Mansion ones
The Modern ones
The Tiny ones (for small reception)
The Aster Café
The Nord Social Hall at French Meadow (who have the best meet ever)
The Café Lurcat
Places where we would love to work
Now, here is a list of venues I haven't had the chance to work with and that attract me. So I hope one day I will be able to shoot there.
Fancy post industrial ones
The Whim
The Urban Daisy
The Machine shop
The Lumber Exchange Event Center
The Modern ones
The McNamara Alumni Center
The Walk Art Center
The MIA (Minneapolis Institute of Art)
The Mansion ones
The Blaisdell
The Semple Mansion
The Gale Mansion
he Mansion at Uptown
Who we are in a few words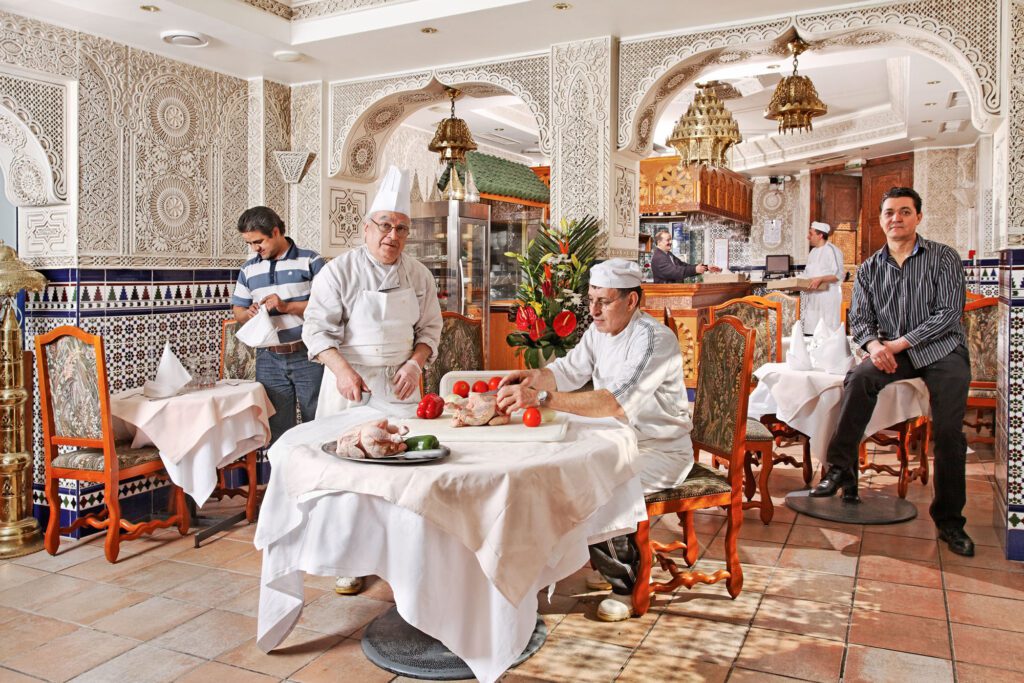 More than "simple wedding photographers in Minneapolis"
Beside weddings, we also cover all kinds of family photography, including newborn and maternity.
Besides event photography, we also use our studio knowledge to offer commercial and advertise photography.
Check at our background details: 2 artistic degrees in photography, 7 years as assistants for fashion and commercial photography.
Compliments from our past clients
Better than trusting us on our words, check our portfolio and featured galleries to judge by yourself and read our clients' reviews.
You can find some of our website, on Google, but also on a website dedicated to marriage such as the Knot or Wedding Wire.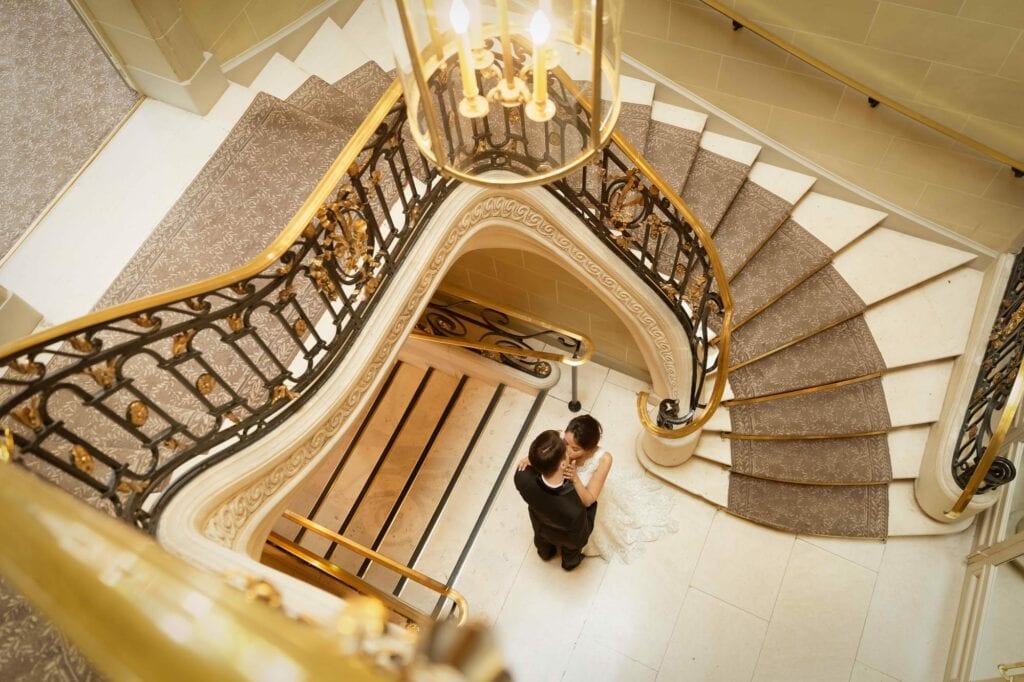 Hire a professional instead of a random guy with a camera for your wedding coverage! 
In Minnesota, best (and affordable) photographers are usually booked one year prior to the event. If you wait until the last minutes, all the best ones would be already booked.
As a result, you might end hiring an over pricy professional, or worst, you would have to choose among "whoever would be available" (beginners, amateurs).That's the best option if you want your images to be ruined.
Of course you can always rely on your lucky star. Cancelations happen, and you might actually book a talented guy.
Another point to take in consideration is your date. If you tie the knot during winter, you might have more choice than in the middle of the wedding season!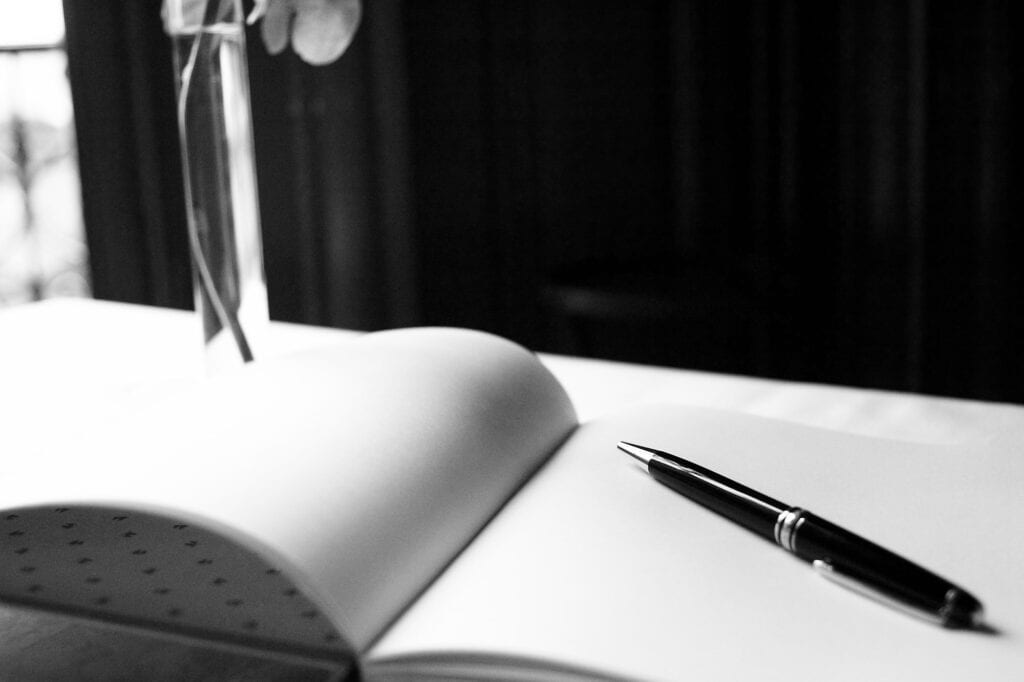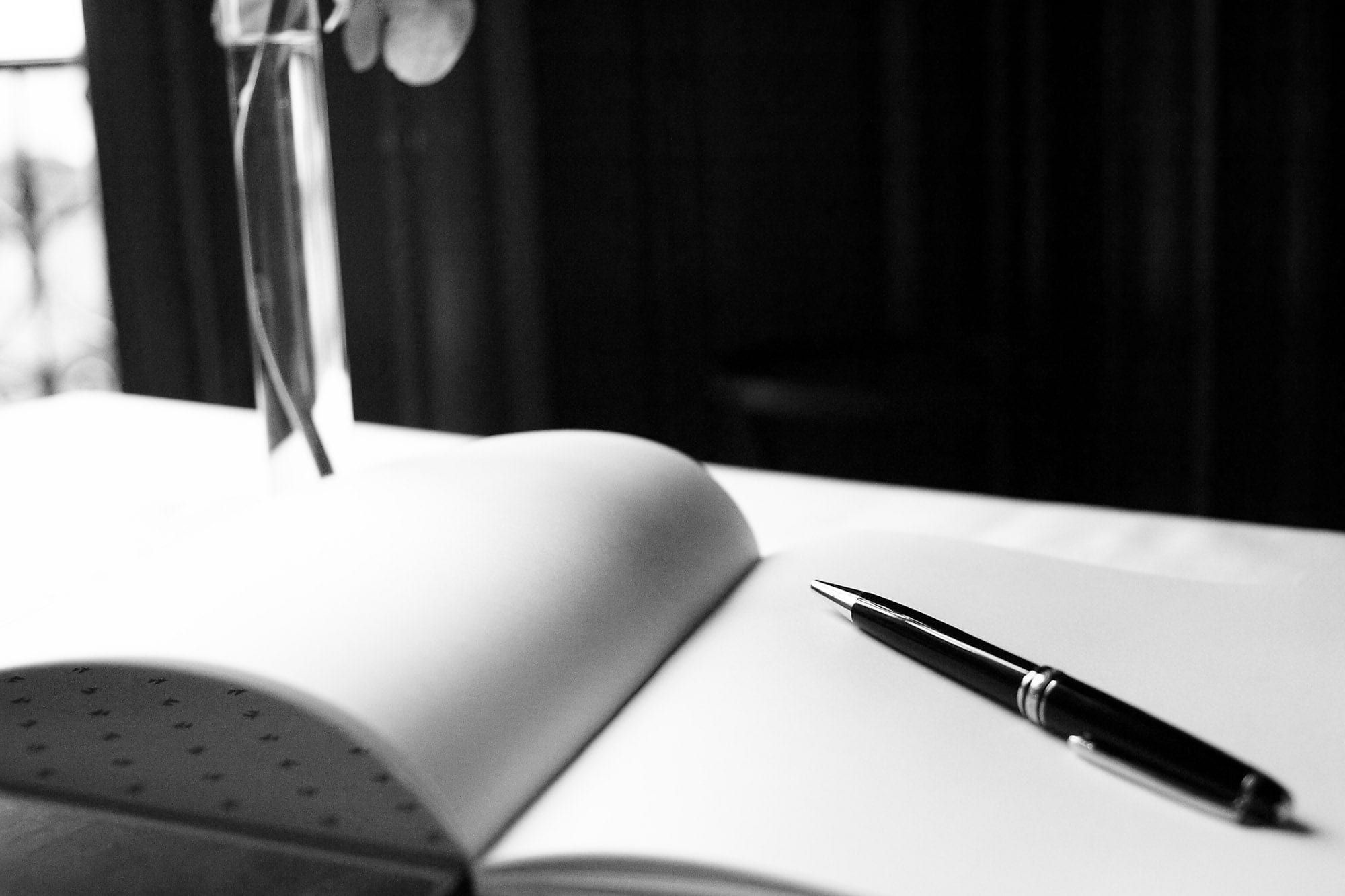 Let's Plan Your First Meeting
First thing first; before booking your date, you should meet with your photography vendor. The interest of this first meeting is multiple:
To see if your mutual temperaments match (and if you would support this guy around you all day long)!
to express in detail your expectations
to discuss any specificity that you worry about
to have the process explained in detail
to draft a potential timeline of your day
to see, touch, judge the quality of the photo books
Depending on the couple and professionals, this first meeting can last 15 minutes to 2 hours. If you usually meet face to face (at the photo studio, your home or in a coffee shop), it can also be performed via video calls.
At French Touch Photography, our rendezvous takes place in a neutral place: a coffee shop in Minneapolis near your home. It usually last around 1h to 2 hours.
Before your rendezvous, don't forget to write down an exhaustive list of all the questions you could have, so we can answer them.
Contract with us
After that, if you decide to go further, you chose a photography collection, complete a contract and pay a deposit.
The main A good contract should cover all kinds of situations, and especially the unexpected ones.
Can you cancel a contract after the pre-wedding session if you don't like the result?
Can you postpone your wedding if you need it?
Who would come to take the photos?
What happens if your vendor breaks his leg a day before your event?
Check our availability