PORTFOLIO
A portfolio is the very first thing that you should pay attention to when looking for a photographer for your wedding. So, after watching all the images, if you don't feel any vibe, don't have any sparkle in your eyes, or don't get excited to have your pictures taken, then it may not be worth continuing.
In the opposite, if you have the feeling that this style is unique and timeless, that you stare at artistic images, if you laugh and have the feeling to discover the other couple's wedding, if you are excited by the idea of having sophisticated group pictures with your bridal party, then you might trust your gut and go further contacting me.
I am very proud to show you a selection of my favorite images that I have captured through the years. 
I tried to select powerful ones, esthetically and emotionally, but also the most unexpected and funny ones. Funny images are what make a day unique, and these I'm especially eager to catch!
Sharing my experience to help you plan your wedding day
I have divided the images by categories following different periods of the day. For each page, I also offer you a lot of tips to help you organize a stress-free timeline. Indeed, I believe the first step of creating stunning images is to assist my clients on producing their wedding day timeline. 
A good organization is the secret of flawless experience! Since 2004 I have covered hundreds of weddings, I have experienced the best and the worst, and as a result I could be a wedding planner. 
To this end, I help my couples to improve the quality of their images, by suggesting them the best advice, and being a problem solver on their big day!
Why I am different from photographers in Minnesota?
More than my obvious elegant French accent, I am one of the few professional photographers in the world granted with two art school degrees in Photography, 10 years experience in commercial and fashion photography, who taught Photography at university (some, reading me, might regret I was not an English teacher). 
You may wonder how that affects my photography. As a Twin Cities wedding photographer, I have the skill to create amazing advertising-level photography for which you will receive nothing but compliments. Above all, I consider that the goal of a wedding photography coverage is more than to capture staged family portraits, but to create a wedding album, telling your entire story, reflecting your personality by catching raw emotions and turning them into memories.
#1
A SELECTION OF MY FAVORITE IMAGES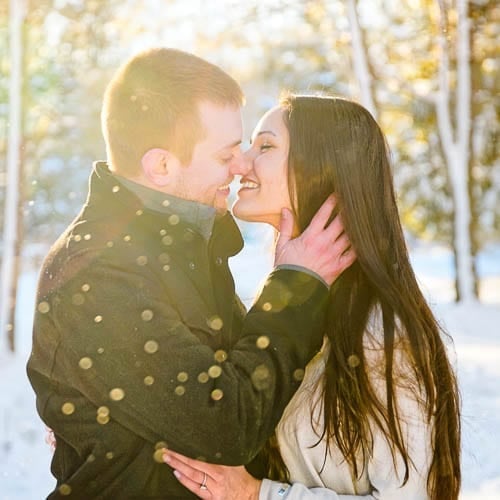 Engagement Session
Discover a large variety of pre-wedding photo sessions. The engagement session is your first real experience and should prepare you to feel comfortable in front of my camera, having me catching your emotions.
Such session reassures you and your families regarding your choices for the photographer.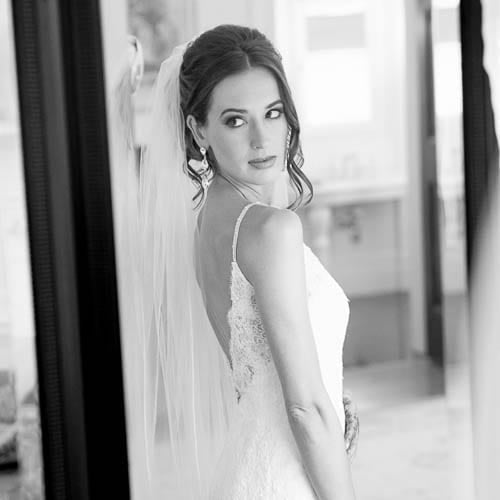 The Bride Preparation
Have you ever started watching a movie just by curiosity, and you were so enchanted by the beginning that you continued watching it until the end? The bride preparation is the first image of your long day movie. I first take detail pictures of your dress, your bouquet, your engagement ring on your invitation, your bridesmaids' robes and bouquets, and all other accessories, and then I catch the excitement in the air, taking portraits while you have your hair and makeup done. Those are intense images, where you are surrounded by your best friends and your family. Thus it offers moments of emotions to start your story with.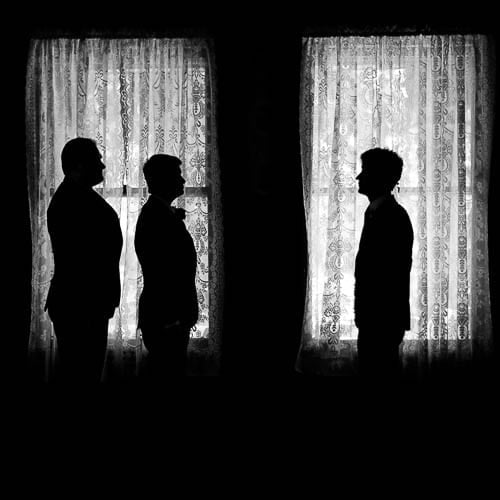 The Groom Preparation
Groom preparation pictures are also interesting moments. I am less focusing on catching beautiful portraits of him dressing surrounded by the family than real moments such as the stress of standing in the church aisle.
Given most of the decisions about the wedding ceremony (vendors, bouquet, dressing, etc) have usually been taken by his wife-to-be, the groom has few duties left, and just needs to relax and have fun with his groomsmen. He might receive a letter from his fiancée that would make him cry and delight me. Be aware, I catch all the good, but also the bad moments!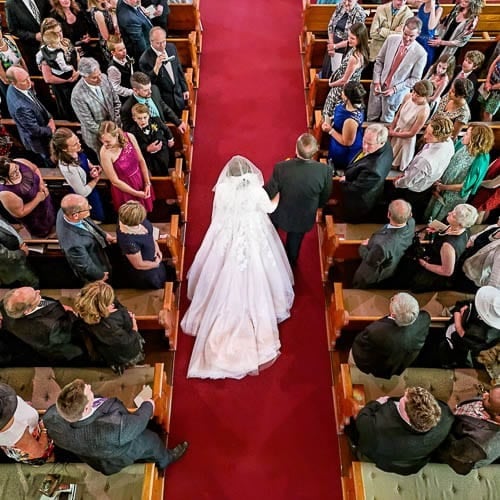 THE CEREMONY
Although the ceremony is pretty conventional, you would be surprised to see how many unexpected and funny moments could be caught during ceremonies. Indeed, there are more than (cliché) portraits of the bride walking down the aisle, holding her bouquet while being escorted by her father. There is more than the groom's reaction, while standing on the altar at discovering his wife-to-be! Siblings, parents, guests or even vendors believe that everyone is focusing on the wedding office, and easily forget the photographer…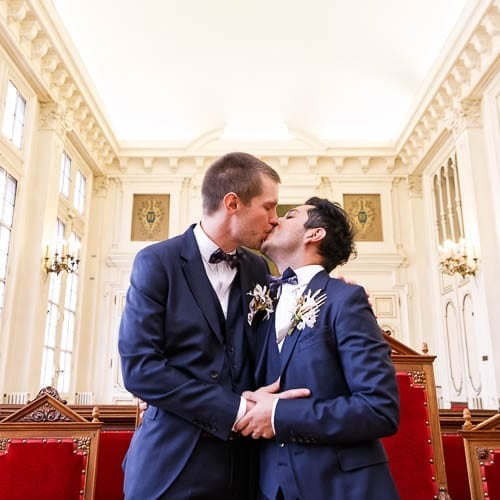 COURTHOUSE
Having your union celebrated at the City Hall might sound for some misinformed people as an appointment for boring paperwork. It's actually not! Wedding ceremonies tied by an eloquent officiant (usually a judge) breathe life into what is usually a pretty conventional ritual. What's more, some city halls can be a real piece of art (such as Saint Paul) offering amazing background for your image. Discover the greatest portraits captured during a courthouse wedding.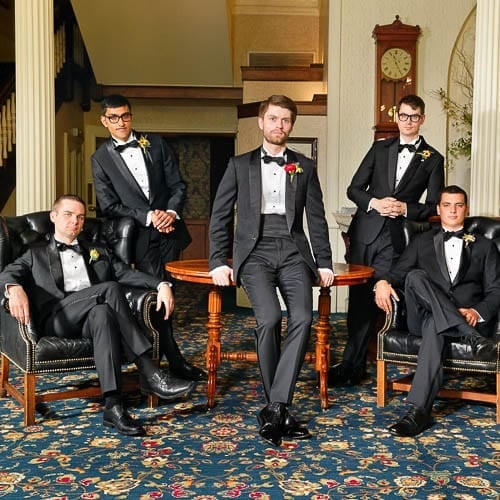 THE GROUP WEDDING PICTURES
They are part of the formals you have to accomplish and it's quite impossible to avoid them. It's usually before or after the ceremony that families pose in front of my camera.
I like to do more than the usual boring pictures by creating sophisticated images that look like paintings. I pay attention especially to the composition and the lightening. Those group portraits are a real gift to print and cherish through the time and thus represent valuable memories. Of course this applies not only to parents and siblings, but also to groomsmen and bridesmaids.
Check out my group collection of large variety!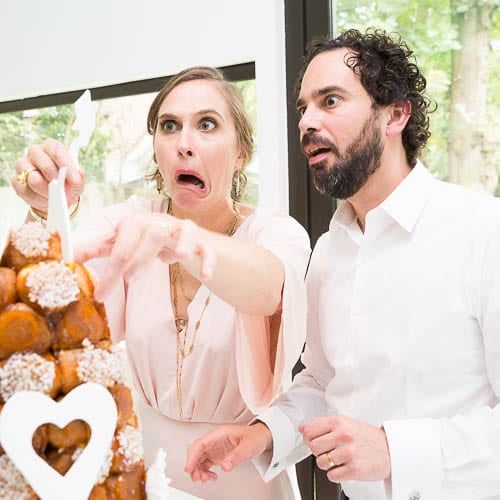 CANDID, FUN & INFORMAL
This is a collection I am especially proud of, and that only a few photographers can showcase. Indeed, if most vendors can catch clean portraits and nice details during the bride makeup, it's way more difficult to capture raw emotions and funny moments that reflect your personality.
To capture those candid and informal images, I need to be constantly alert, always having one camera ready to shoot as soon as I hear laughter.
Those are the kind of images that make the difference, and that you won't find in every wedding album.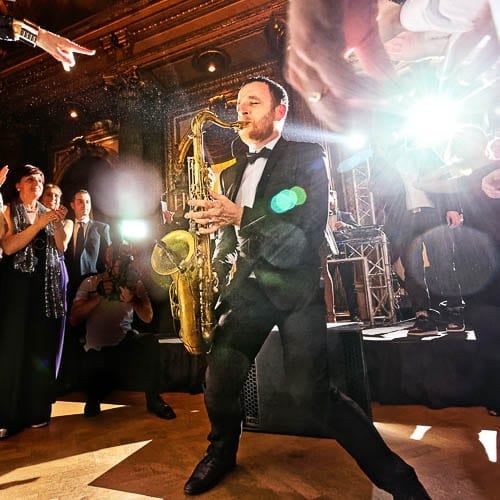 RECEPTION & DINNER
After standing in the church aisle for your ceremony, the reception is probably the second most important moment of the day, and you want to be unique. To this end, you would probably work hard with your wedding coordinator and vendors to make it unique! The wedding reception is the celebration of your relationship, of your engagement by becoming husband and wife. For your families, the groomsmen and the maid of honor, it's also a moment to share their true love speeches. After cutting your cake, you may toss your bouquet and open the first dance with your husband, or your parents.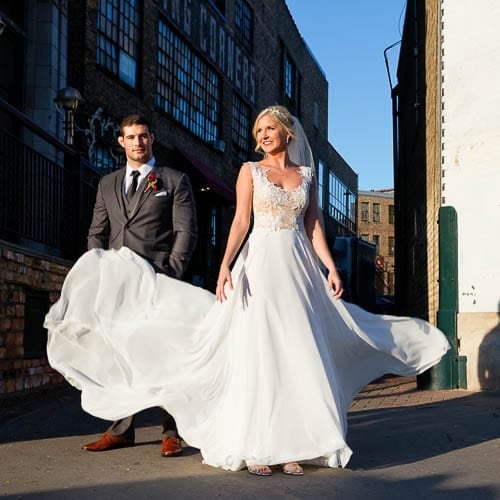 BRIDE & GROOM PHOTO SESSION
For sure, this is one of my favorite galleries and one of my preferred moments of the day (even if they are part of the formals)! The couple session could take place either before or after the ceremony. All depends on whether you want to discover each other before you walk down the aisle or not. In both cases, I would catch the groom's reaction!
I like the large variety of options that are offered, depending on the couples and the location. Indeed, I love to catch un-posed memories (avoiding cheesy portraits).
Your vendor's choice plays a big role, especially regarding your makeup and hair.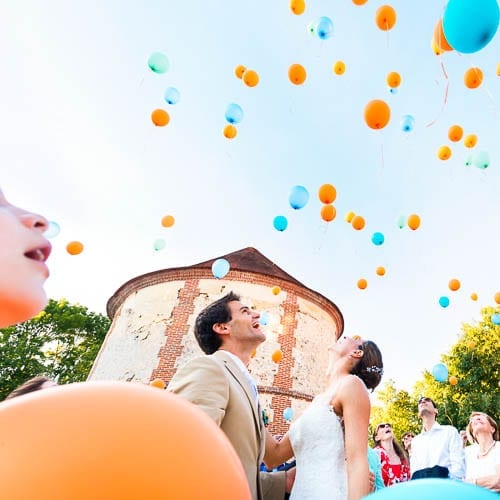 COCKTAIL HOUR
Taking place between the ceremony and the reception, the cocktail hour is actually a blessing for photographers like me, who love to take candid pictures of your guests. Either they are drinking champagne outside standing on the lawn, or inside seating into a booth, I would catch a portrait of them laughing. It might also be a time to take more pictures with your parents. Indeed, you will remain forever the son and the daughter they cherish, they want pictures of you! Some would prefer to escape the formals with bridesmaids and groomsmen. Let's see what your preferences are!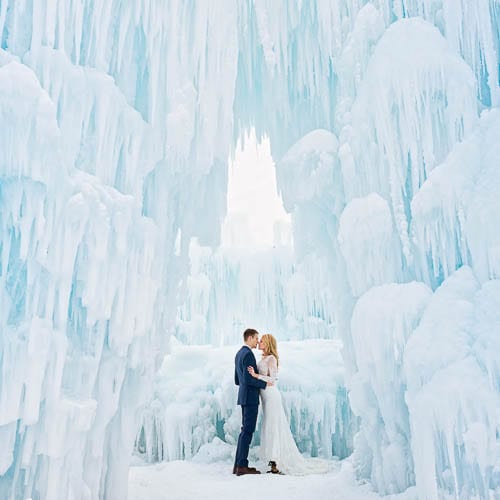 THE POST WEDDING SESSION
Today, engagement sessions are completely integrated into wedding photographer's packages, the after-wedding session is still not. Nevertheless, it becomes more and more popular, especially among couples who prefer to skip doing their bridal portraits on their special day (for example, those who don't want to see each other before the ceremony and want to fully enjoy their guests). A post-wedding session doesn't limit you to your location's resources and allows you to have more room for inspiration to reflect your personality. You still have your dress, bouquet and jewels, so let's put on makeup one more time, have fun in front of the camera, and create more memories.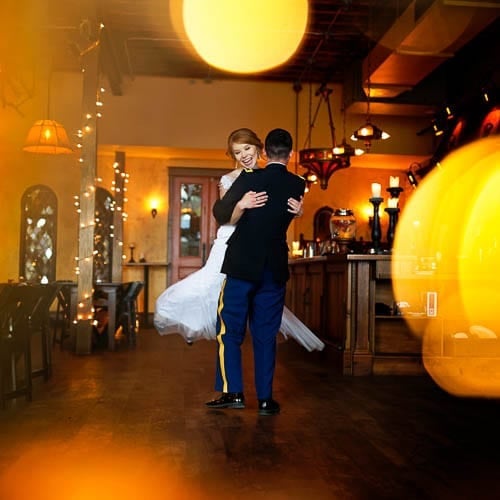 ARTISTIC AND CREATIVE
If those images actually represent only a small percent of the entire reportage, they are often the ones that photographers are proud to exhibit.
Those are usually staged portraits of the bride and the groom. Creatives images can be done during the preparation and during the evening.
Most of the time I use additional lights (such as flashes of color gel) in order to create a different atmosphere. The goal is to showcase your relationship into an aesthetic composition.
#2
A TWO MINUTES VIDEO
for those who don't have the time.
This second part of my portfolio is a selection of some of the best images taken from the past weddings. They reflect what you can really expect to receive on your wedding day. 
Indeed, while it's quite "easy" for every motivated photographer to catch at least 10 good images during an entire wedding day, it's much more complicated to catch stunning images all day long. Without entering into technical details, let's say that some situations are very easy to photograph (and even a smart phone can do a decent job), such as a cloudy day. But in some other circumstances, especially in very low light venues, or situations presenting a mix of natural and artificial lights (blue and orange), are much more complicated to catch, and thus are often the ones that are completely missed by the amateur photographers. Indeed, properly lighting dark scenery is an art that you can't improvise.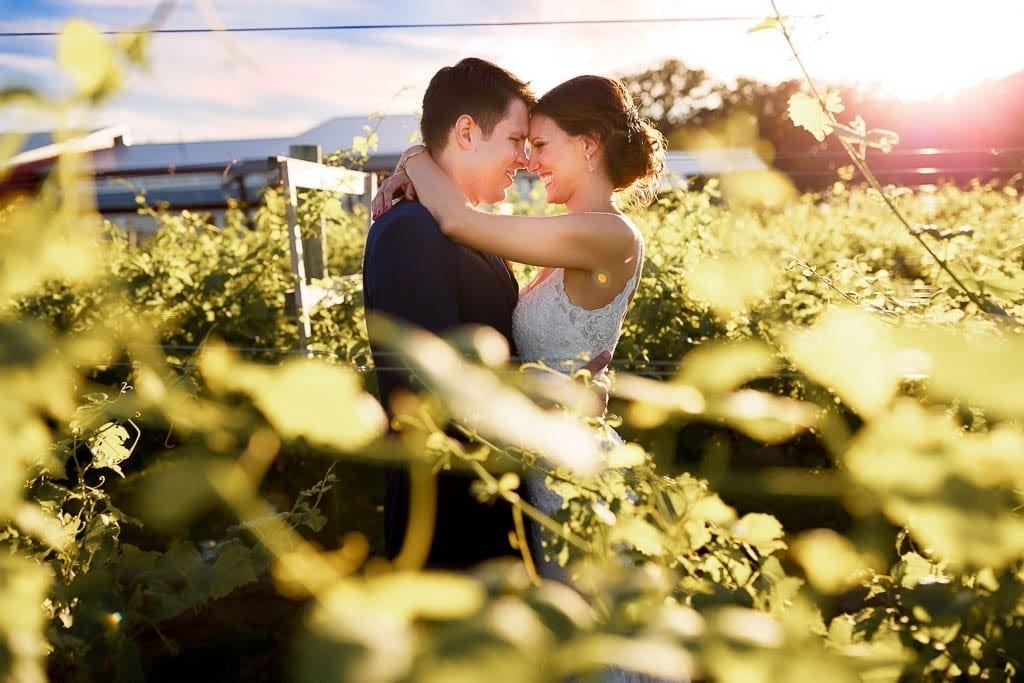 Beautiful outdoor wedding at the 4 Daughters Winery