Our past weddings, Engagement Sessions, and much more
We have gathered below an exhaustive list of our past coverage. If you are looking for a wedding photographer that would give you a good idea of the quality of our coverages.
We hope it will also help you find the right venue, or the perfect locations for your photo session.
In addition, it will help you understand what could look like your wedding day. And, of course, identify a ton of ideas.
Historic Venues in the Twin Cities

The Historic Concord with its stunning two-floor ballroom in St. Paul MN
We build this enchanted venue in front of the train depot. It looks more like Mansion than a Stockyards Exchange's offices (which was originally designed for). The Historic Concord is by far one of the most gorgeous venues for a ceremony and a wedding celebration.
In its previous life, it served as a postoffice, a bank, and hotel and a club. Thus it concentrates all the quality of the perfect venue; It features stunning decoration. It offers the possibilities for the bride and the groom's family to sleep on-location.
It's a perfect place to host a party.

Renaissance Minneapolis Hotel, The Depot
This is the kind of venue that owners have completely renovated. Today it even features glass walls, so you don't know if you must call it a historic or modern building. This past train depot connected the Minneapolis to Milwaukee. It is now a fancy Marriott Hotel, with all the modern amenities, and host chic receptions. Check at Nadine and Kevin's pictures while they get ready for their religious part of the basilica of Saint-Mary.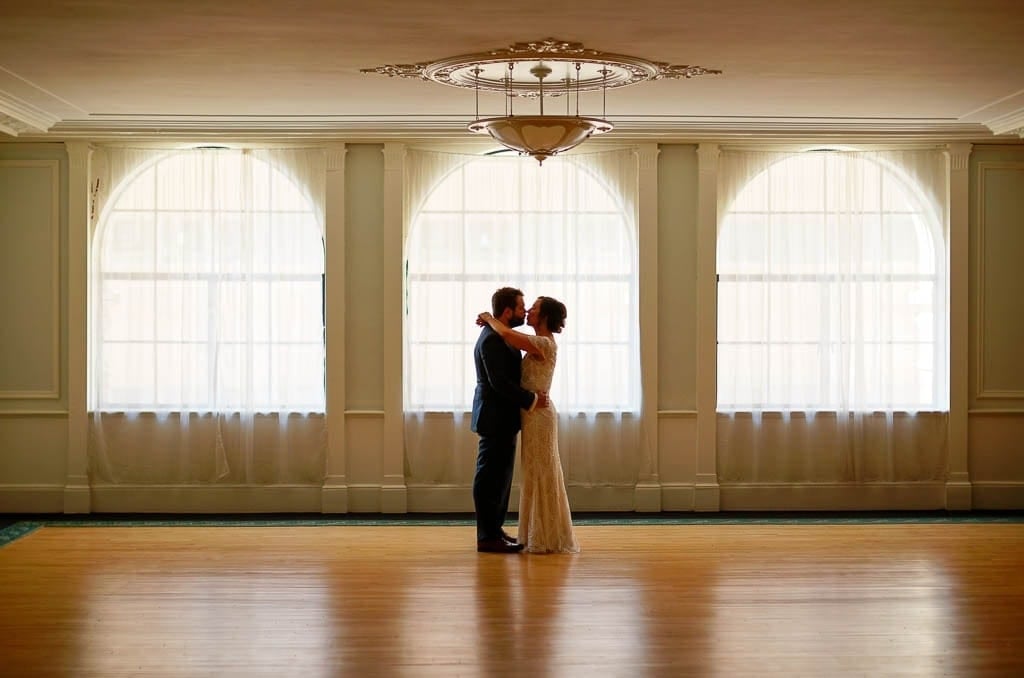 The Saint Paul Athletic Club at 340 Cedar Street
Let's go straight to the point; it's one of the top 5 most enchanting venues I have ever been. This historic building (which is also a hotel) features an amazing lobby with an enormous fireplace. But most of all, it offers a jaw dropping two-floor ballroom with a balcony! Check at Emily and Dustin's lovely moments at the Saint Paul Athletic Club. This place inspires me with nothing but elegance. If you like Gatsby the Great are planning to invite over two hundred guests and have a budget for your one-lifetime event you should definitely consider this place!

The Sunken Garden at Como Conservatory
The Sunken Garden and it's a majestic Green house are a genuine landmark for the city. Many lovers have chosen it to tie the knot surrounded by flowers and exotic plants. If you are planning a small gathering with an officiant like Salina and Justin, it might just be the right place for you. Having a conservatory wedding ceremony guarantees you a perfect backdrop, whatever the weather, or the time of the year. What's more you can also use the zoo and its park for more diverse kind environment.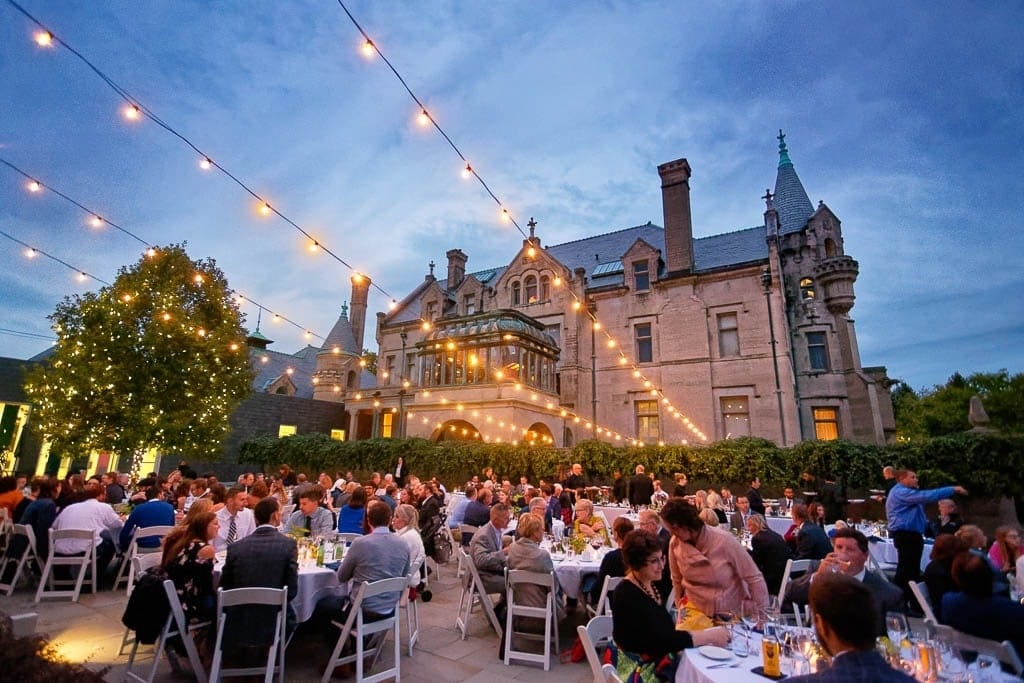 Tears of Joy at the Swedish Institute in Minneapolis
This one of the top venues you can book in the Cities. It has both a modern aisle (the Nelson Cultural Center), and a historic aisle (the Turnblad Mansion). This is the last one with whom you would probably fall in love after watching Allison and Reid's wedding at the Swedish Institute. They get married on the Mansion Porch, have their cocktails in the historic part. Their outdoor dinner takes place in the courtyard which offers a direct view on the little French-style castle. That was nothing but enchanting!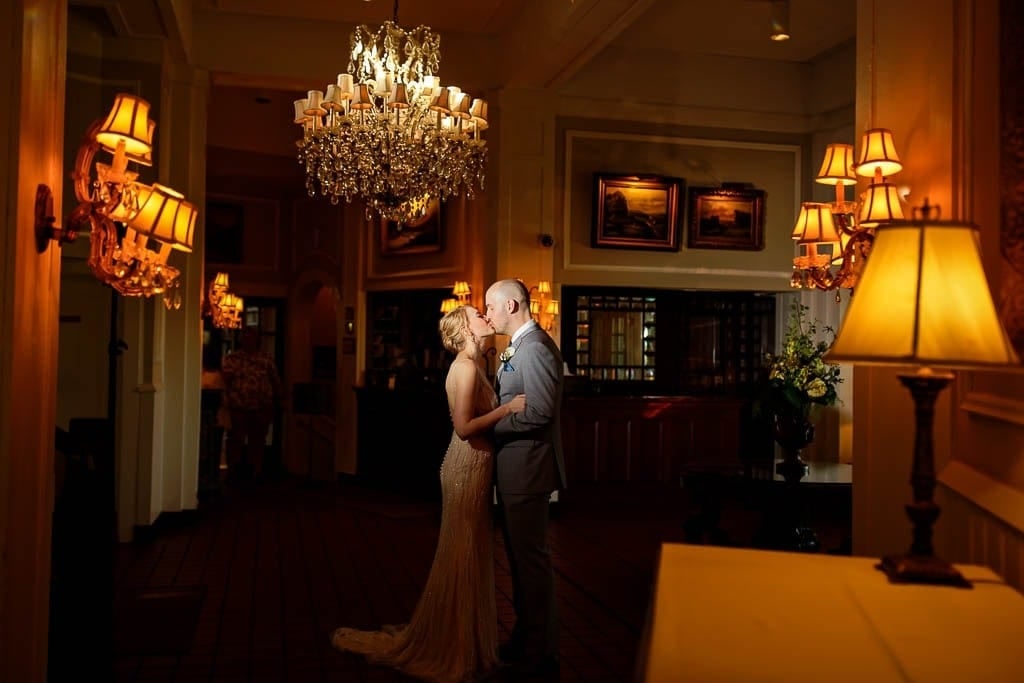 Elegance the University Club of Saint Paul
This venue is really something. Like other chic clubs (such as Saint Paul Athletic club), it offers sophisticated rooms for all kinds of gatherings; from intimate to large. In a way, this historical building on Summit Avenue could be compared to a mansion. Check at Sam and Ben's astonishing story! We used the Ramsey room and its curious ceilings for some pictures, while the bride and the groom hosted their dinner in the Terrace room (that they also turned into a ballroom).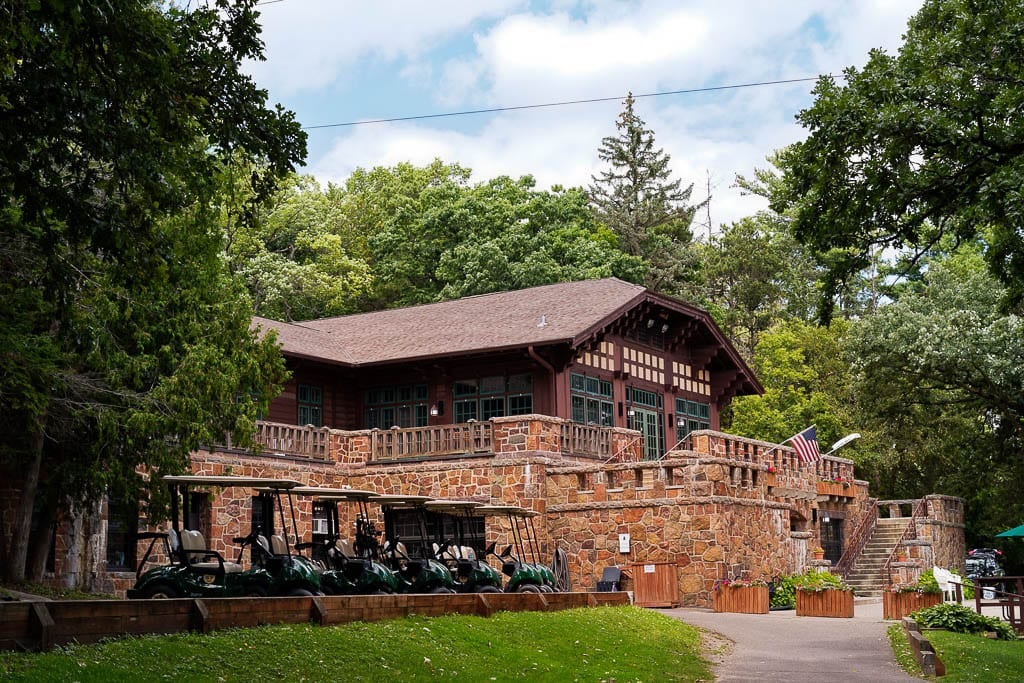 Theodore Wirth Chalet and Its Swiss Ambiance
Located in the center of the Theodore Wirth Park, this venue is massive and strong. Lightened by candles, you have the feeling that you would easily survive a snow storm comfortably settled in a coach, drinking hot wine. Check at Liz and Alex's ritual in front of the enormous fireplace. After that, they host their social hour on the balcony and the porch.
One great advantage of this location is that it's also a recreation center managed by the city. This means you have the amenities available if needed. They include those extras.

Splendor at the Van Dusen Mansion
This mansion is one of the most photogenic buildings in Minneapolis. As many remarkable estates it was built once a century ago, during a time of high prosperity. Therefore it's located on rich area on LaSalle Avenue.
Look at the two religious rituals of Darcy and Niraj; one Indian and one Protestant. They both takes place in the courtyard. Discover how they arrived in a horse carriage, and why their wedding was nothing by elegance.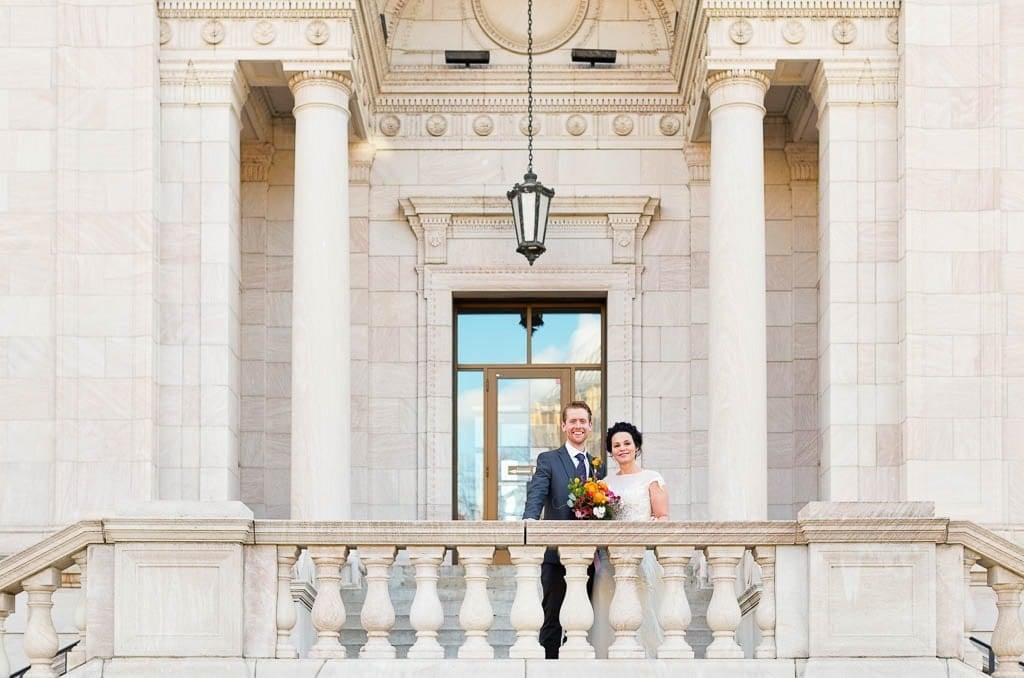 The James J. Hill Center Library
Have you ever imagined being married surrounded by books, in a majestic room with three floors high sandstone columns? This spectacular venue is a romantic transportation to Alice in the Wonderlands! The Gorgeous Tennessee marble frontage would give you gorgeous pictures. And if you need a touch of greenery, they're a bunch of parks to consider around.

The Summit Manor for Romantic Receptions
As mentioned by its name, it's on the famous Summit Avenue behind the Cathedral and near the St. Paul University. This little manor is a charming venue that would suit small to medium gatherings. All made of dark wood (sublime wood stairs, floors, furniture), this one-century-old Polish mansion is a synonym of elegance. Check at Alicia and Andrew's outdoor unions on the lawn, protected by the majestic oak tree. The basement decoration is a heritage from the prohibition period. Finally, have a look at the pictures taken through the chandelier while the bride and groom were dancing in the little ballroom (or should we call it, living room).
Post-Industrial Venues

514 Studios, alias NeuNeu
The dream of a wedding photographer is probably to shoot in a photography studio. It came true at NeuNeu (previously 514 Studios)! Its phenomenal makeup room is bright with a lot of natural light.
Found inspiration by discovering how a great decorator and floral design can transform a post-industrial loft into the perfect place for a ceremony. Check at Nat & Ron's donuts, cakes and their last artistic pictures.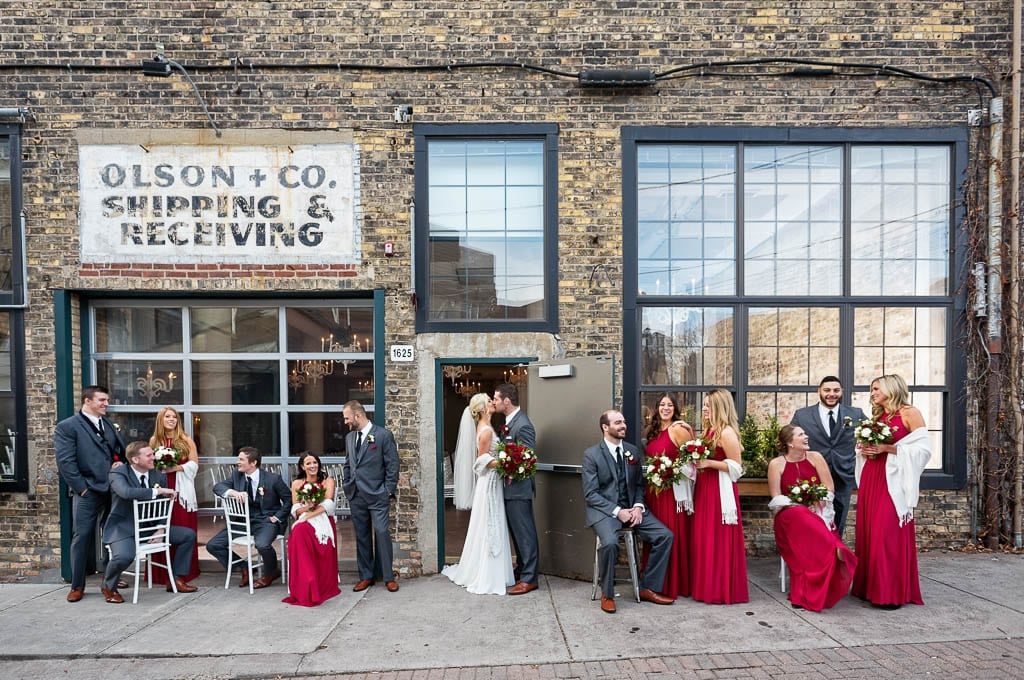 The Loring Social and Its Brick Alley in Minneapolis
If you like brick-style venue, you should definitely have a look at the Loring Social. We keep nothing but glorious memories of Lauren & Scott wedding reportage. She had her makeup done at her parents' house. They got their pictures taken under the chandeliers and the vintage brick alley. Their ceremony and their dinner was one of the most emotional I have seen! Then they enjoyed the dancefloor with all their friends.

Wedding Ceremony at the 413 on Wacouta Events Center, St. Paul.
This is a special venue reminding us of the prohibition time. The room for the ceremonies is on the first floor, with no windows, while the dinner room is in the basement of the Gilbert Building; name of the first owner. The 413 on Wacouta is great for medium size receptions. It features a nice brick alley, some arch brick column to connect with the Skyway, and access to the rooftop! This one offer an unobstructed view on the State Capitol.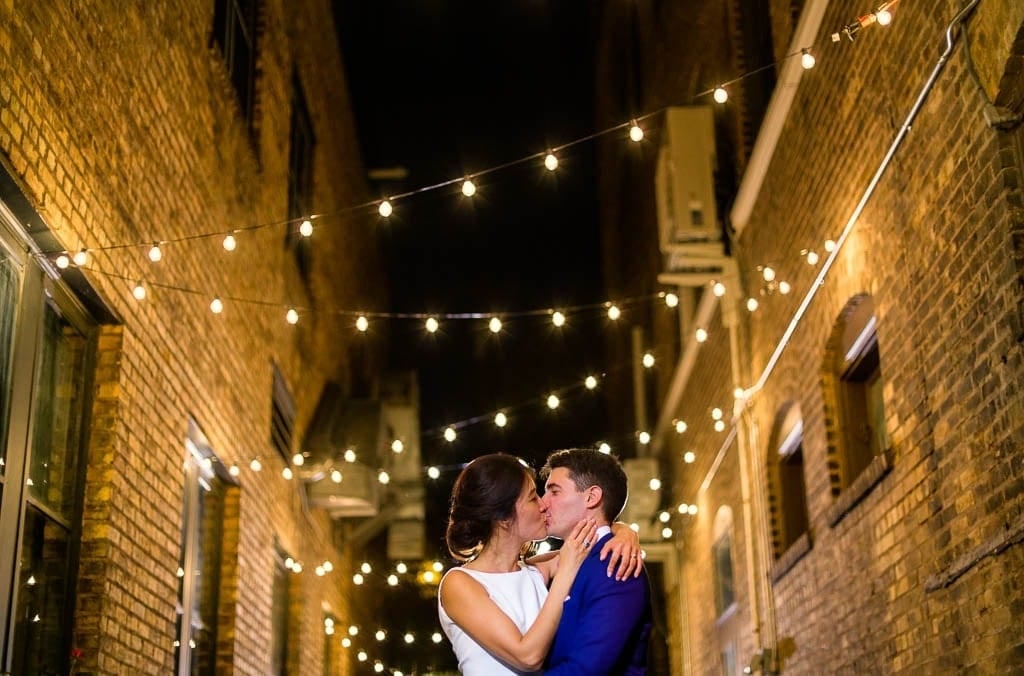 Lake Harriet: Find Inspiration in This Multicultural Wedding
Julia and Romain wedding is a mix of Korean, Brazilian, and French culture taking place in a charming old restaurant with red brick walls. This was an intimate but emotional wedding. Discover what the options offered by the Lyndale Park Rose and the Rock Garden for pictures. And relive their special story from the makeup at one of the greatest artists in town to the dancefloor!

The Nicollet Island Pavilion in Minneapolis
Today, this old red brick factory is one of the major venues in town. It's ideally located on Nicollet Island, near the historical Saint Anthony Main Street.
Discover tons of extraordinary images immortalized during this day. Despite the rain, Nadine and Kevin's story was one of the most photogenic even covered .
We didn't shoot pictures on the riverbank, but I used the Pavilion architecture to create a chic atmosphere.

A wedding with a lot of silly faces at the Lowertown Events Center near Mears Park
If you are planning for a medium size wedding, but you are not the lucky owners of a castle, then the Lowertown might be the right choice for you. It's a conveniently located venue in St. Paul Downtown. Check at Laura and Hudson reportage, from the bride's makeup to the last images on the dancefloor. This venue has both a dinner and a ritual room. They are both in the basement of a historical brick building, which means, under low ceilings adorned with chandeliers.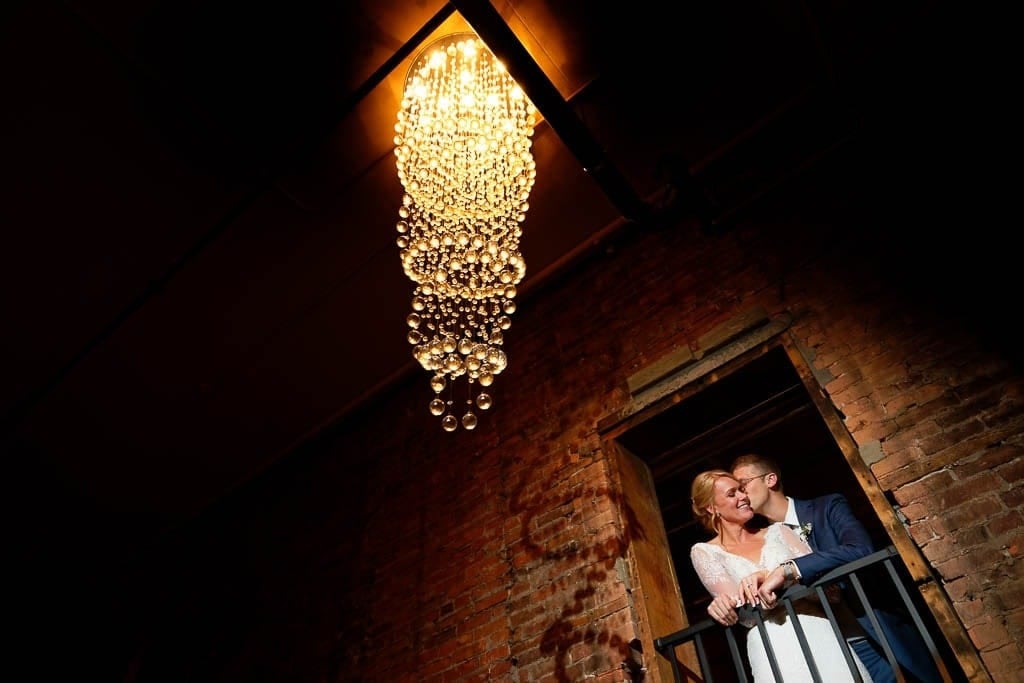 The Loft at Studio J in Stillwater
This is the typical room that you can expect when you book a post-industrial loft-style venue: rustic and chic at the same time. One point to mention is their on-location photo-booth.
Better than a long speech, discover it by looking at Lindsey and Jordan photo-reportage. It's by far one of the top stories we have immortalized, featuring a large variety of situations. From the father and daughter first look, to the bride and the groom pictures near the St. Croix River, at the historic courthouse, it's nothing but true feelings.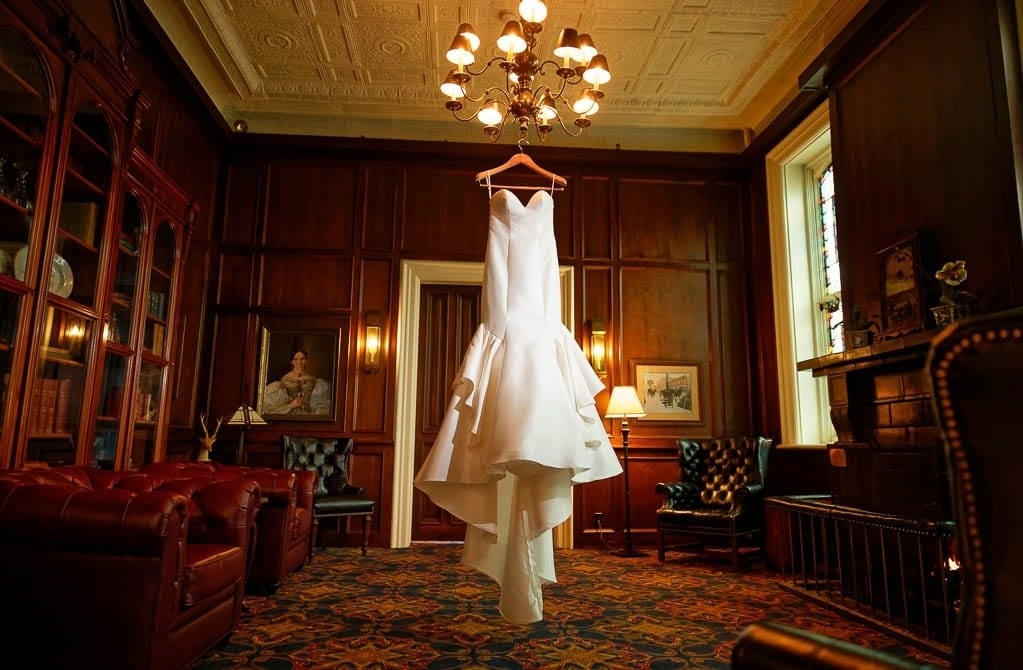 Celebrations at the Saint James Hotel in Red Wing
If the St. James is a five-star choice, it is also the sort of venue that could check in every category. It has a sublime historical part (the hotel lobby, the library, the oak room), a post-industrial part, and some very modern rooms (Summit room, Laurentine room).
To learn more, call Abby (the super nice manager) or read our article on the St. James Hotel.
This hotel offers all the amenities and accommodations required to host a "hotel wedding."
What's more, the venue has tons of options for your photos. It's a jewel.
Modern Venues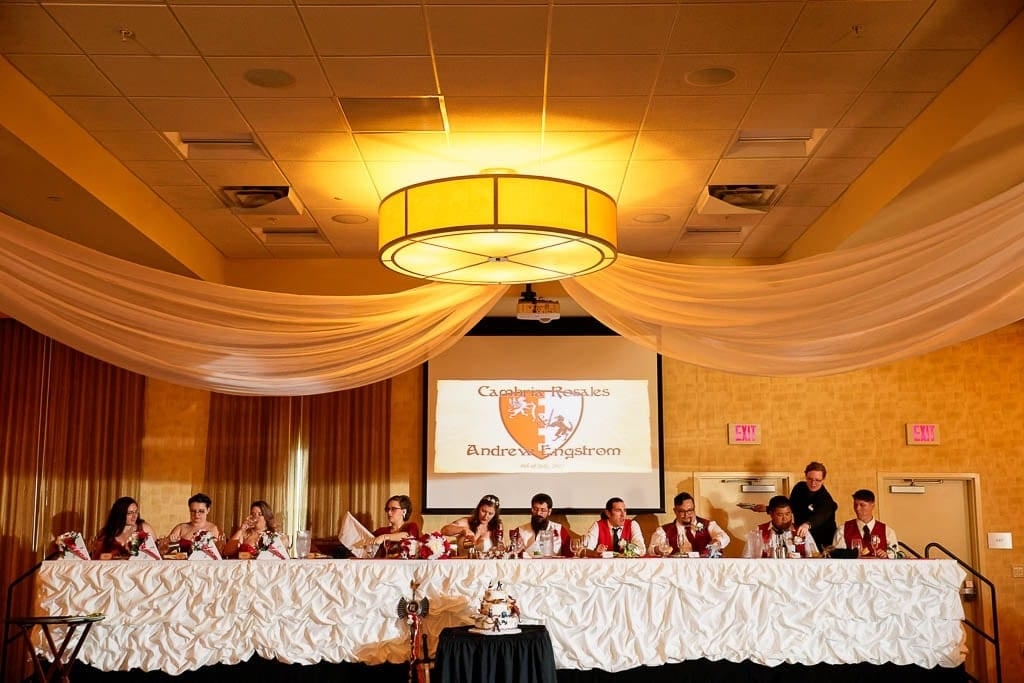 Wedding portraiture in Mankato
Discover this unconventional geek wedding at the Mankato Courtyard Hotel by Marriott!
With a photojournalism approach, our photographers captured the husband and wife true personality unique!
Check their unique ceremony, which was officiated by the groom's uncle.
Notice the satisfaction that the newly married couple had when they finally made their families play games!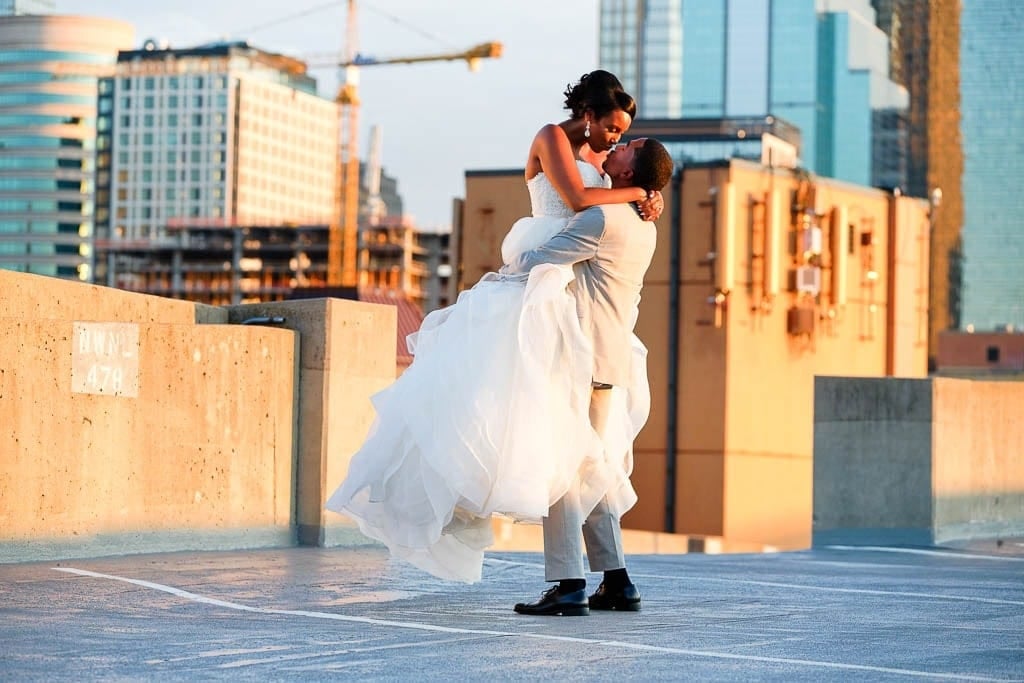 The Muse Event Center in Minneapolis and Its Overlooking Mezzanine
Discover Dinnah and Jeff's Ethiopian-American wedding.
They included their family tradition. It was a charming event through a variety of locations.
Their celebration took place at the Muse Event Center in the Warehouse District.
Despite the neighborhood is a throwback to the glorious past of Minneapolis, the renovated venue with its large ballroom is pretty modern. Also, it's the perfect location for gatherings and receptions.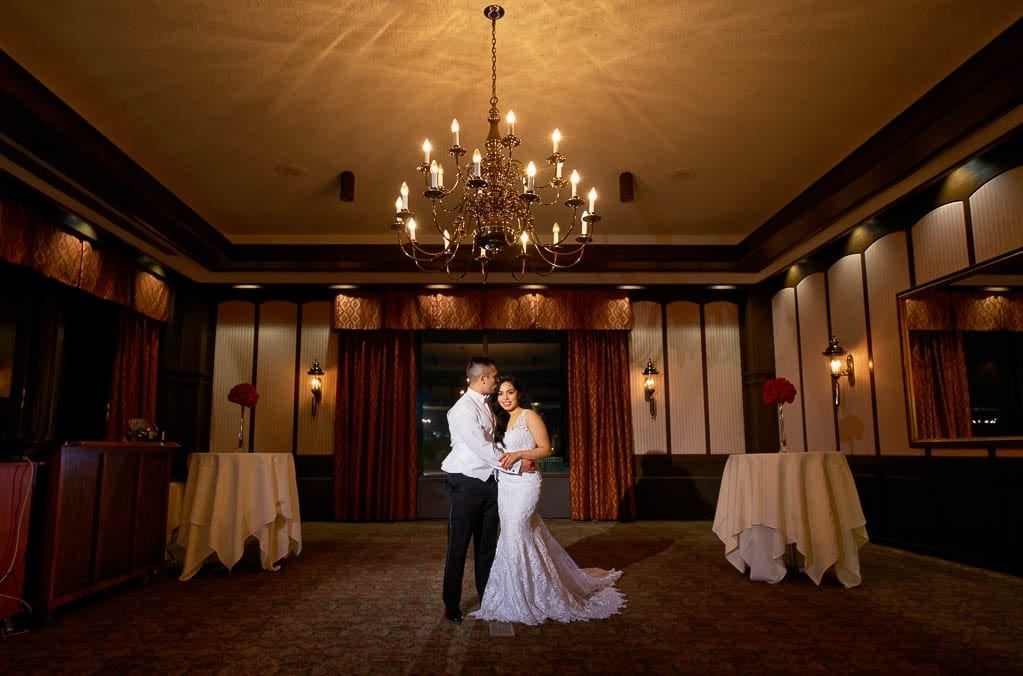 Celebration at the Town and Country Club, St. Paul, MN.
Discover Alma and José unique wedding. They first get married in Minneapolis by the bride's father; he is a priest and directed the religious ceremony. Then, they went to the Town and Country Club for their dinner.
This location is probably as popular for hosting tournaments for golf players, then wedding receptions for families. You might be seduced by its lawn, its patio, and the vintage wood panels on the walls.
The result is a mix of modern architecture and a club atmosphere.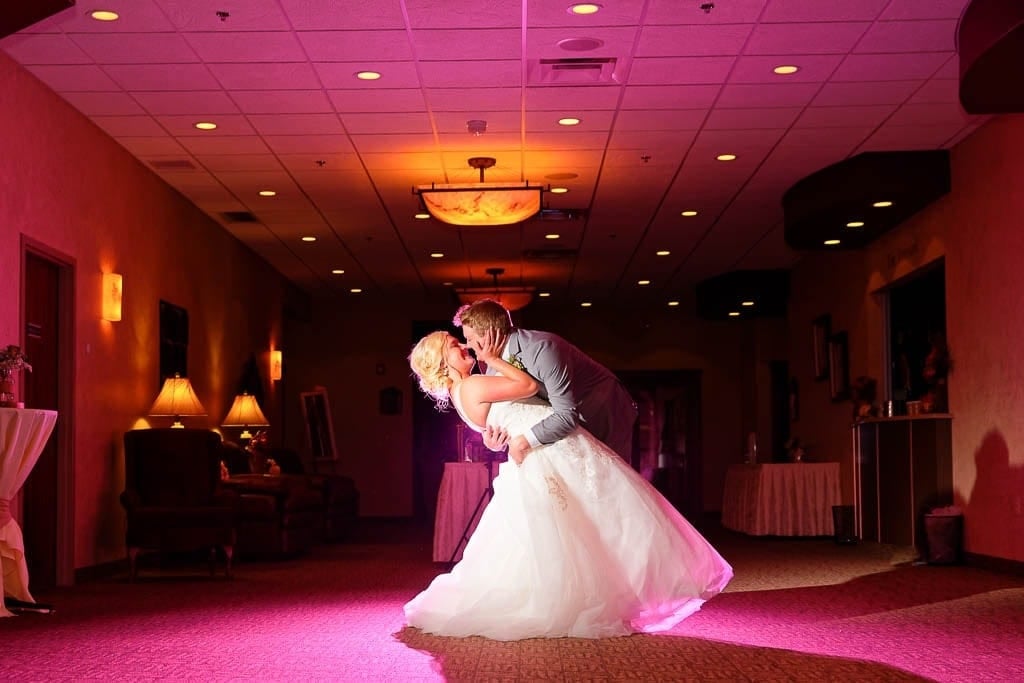 Wedding Celebration at the Wedgewood Cove Golf Club in Albert Lea
Golf Clubs are always challenging for photographers. They could look more like a meeting room than a nice and fancy place. Thus I must use our experience and imagination to create special pictures for families. Check at the creative photos taken during this 10-hour coverage wedding in Albert-Lea. Despite the rain and a modern location, the photographer caught authentic memories of the bride and the groom.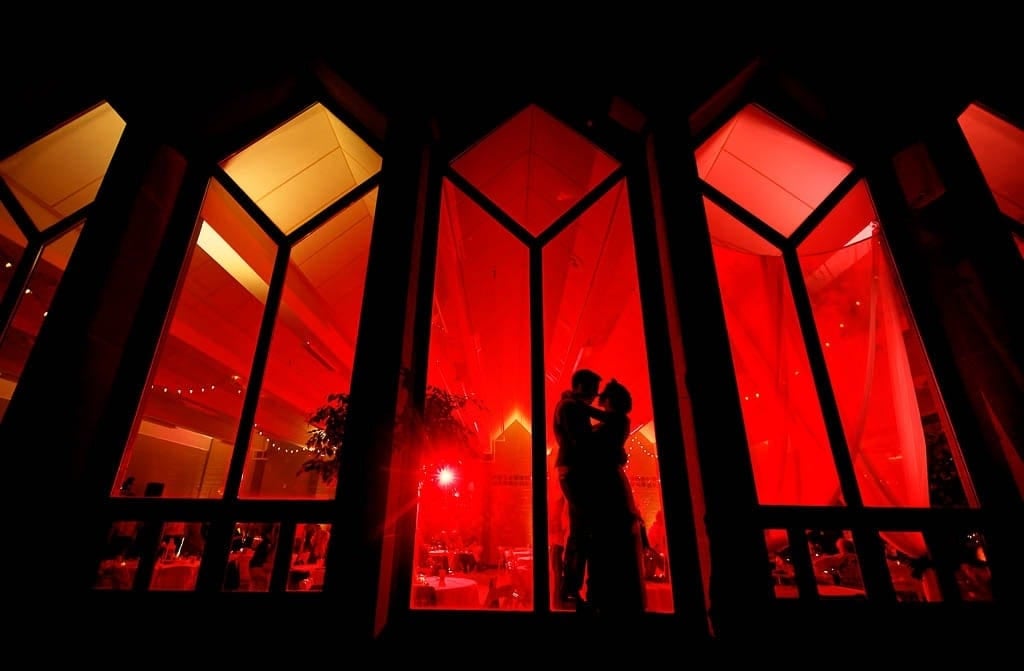 Festivities in a High School Cafeteria in Duluth
If, like Anna and Tad, you are planning for a wedding in Duluth, MN and need some out-of-the box photographers, call us know! We love the rocks, the pine forests and the superior Lake Shore! Relive all the emotion and feelings of Anna and Tad's unique party. Experience burst of Laughters, tears, and complicity. They became husband and wife at the Glen Avon Church, had some bride and groom pictures taken in a nice park, and ended in a modern High School cafeteria! If you think that's not the perfect place for such a party, you might change your mind when you will see what kind of magic can do a talented artist.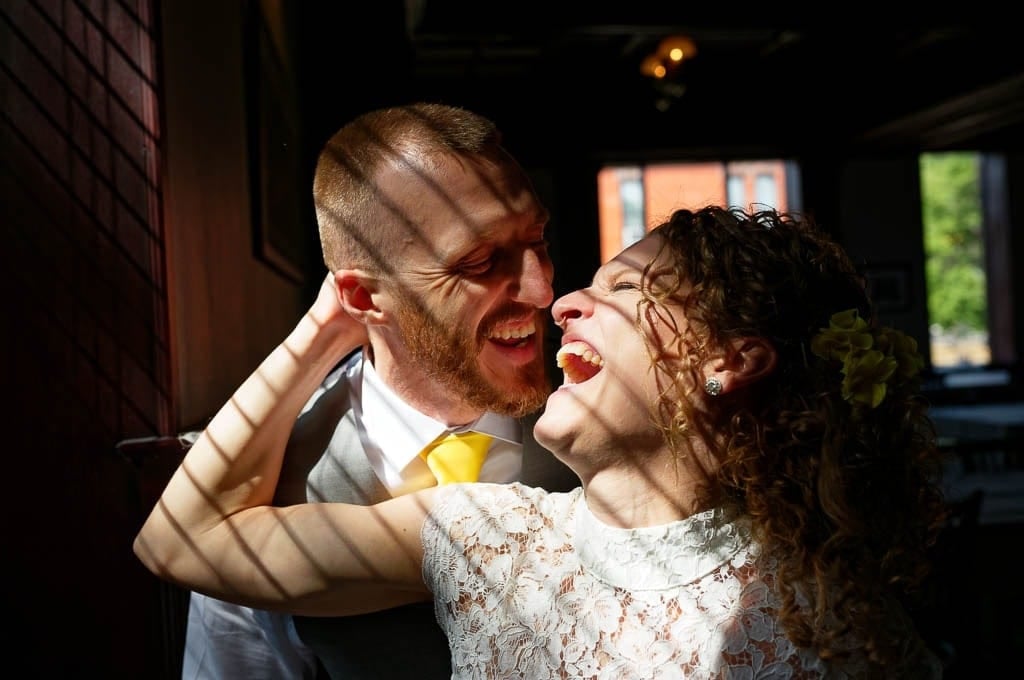 Relax and Sophisticated Atmosphere at the Happy Gnome
Are you looking for the perfect restaurant to host a small or a medium size wedding ? Are you picky about the food? Then the Happy Gnome (established on Selby Avenue) might the right spot for you.
Check at our selections of pictures from Tiffany and Jared's lovely intimate wedding. They enjoy the succulent gastropub dishes surrounded by their kids and relatives.
It's in firehouse room (with its fireplace) that all the pictures have been taken.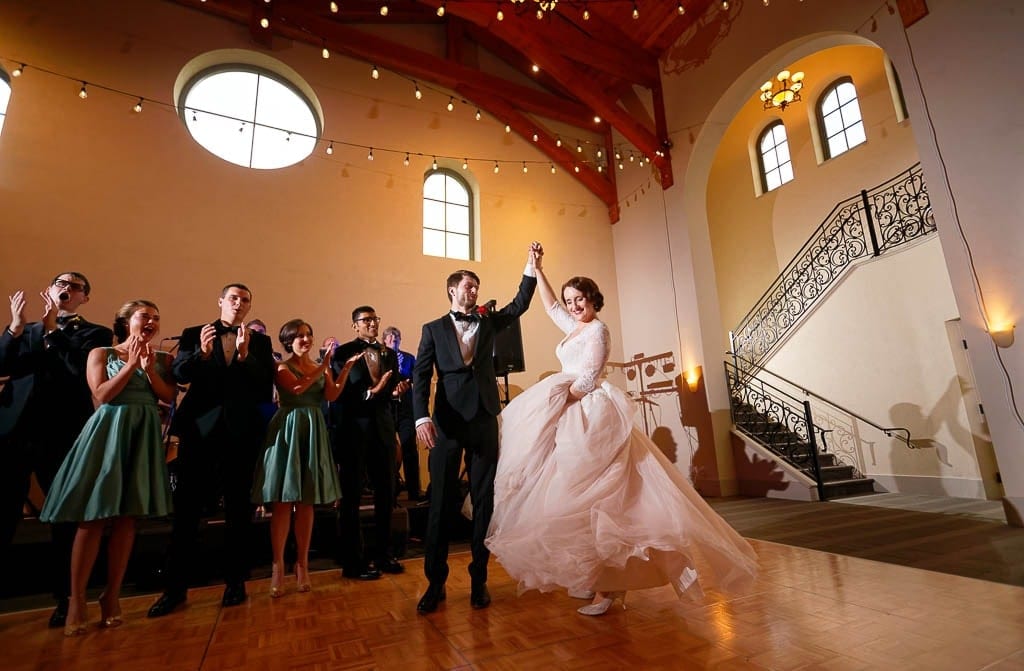 The Villa Bellezza Winery in Pepin
Stood on the other side of the Mississippi River, in Wisconsin, The Villa Belleza is a modern venue, offering a historic Italian Style. Does it work? Definitively! Have a look at Claire and Rob's marvelous wedding in vineyards. They enjoyed the cocktail hour on the courtyard (called piazza) which features a romantic fountain. And they had their dinner in the Great Hall, next to the vines.
This place also features a unique temple-style structure (the vineyard Pavilion), with antique-style columns.
If you don't go there to get married, you should at least visit this location once to have a great dinner. Now, you don't have any excuse not to travel in Tuscany!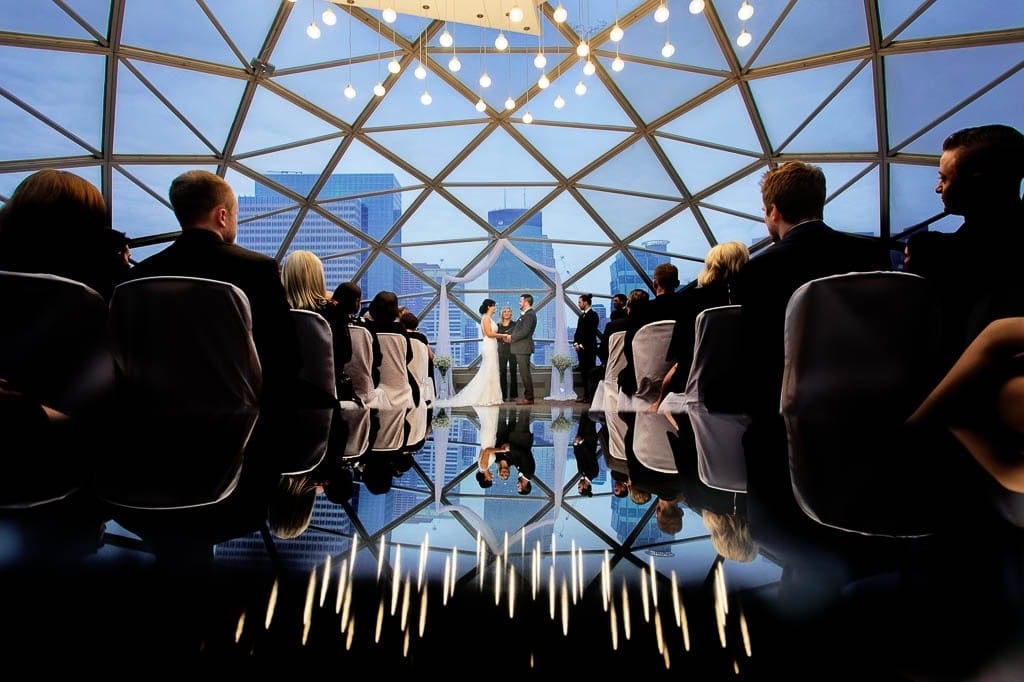 The Millennium Hotel and Its Futuristic Dome
Have you ever dream of getting married on glass ceilings dome with classy chandeliers on the top of a tower? Probably not. But after checking Melissa and Bobby's wedding, you might change your mind! The grand foyer room is perfect for a sophisticated party and the dome is turning into a ballroom. During the night venue still takes advantage of the cityscape, offering a unique decor loved by photographers.
Also, as a hotel, you would enjoy all the luxury amenities you could wish.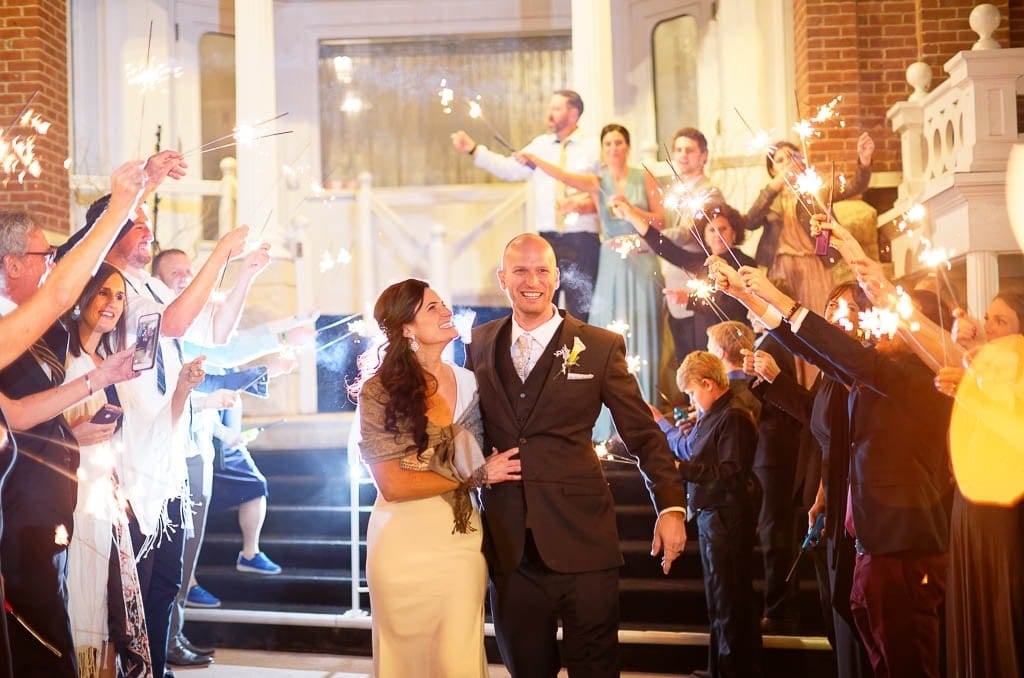 Sentimental wedding at the Saint James Hotel in Red Wing
Do you want to know the recipe for a perfect wedding? First, take a historic Victorian-style hotel and add some modern extension. Second, take a two madly in-love couple and add a little 5-year-old boy. Forget the ceremony rehearsal and let the door open for the tears. You can now have a look at Stacy and Andrew's celebration surrounded by their families and friends. There are tons of powerful moments, from the early morning to the grand exit with sparklers.
Rustic Venues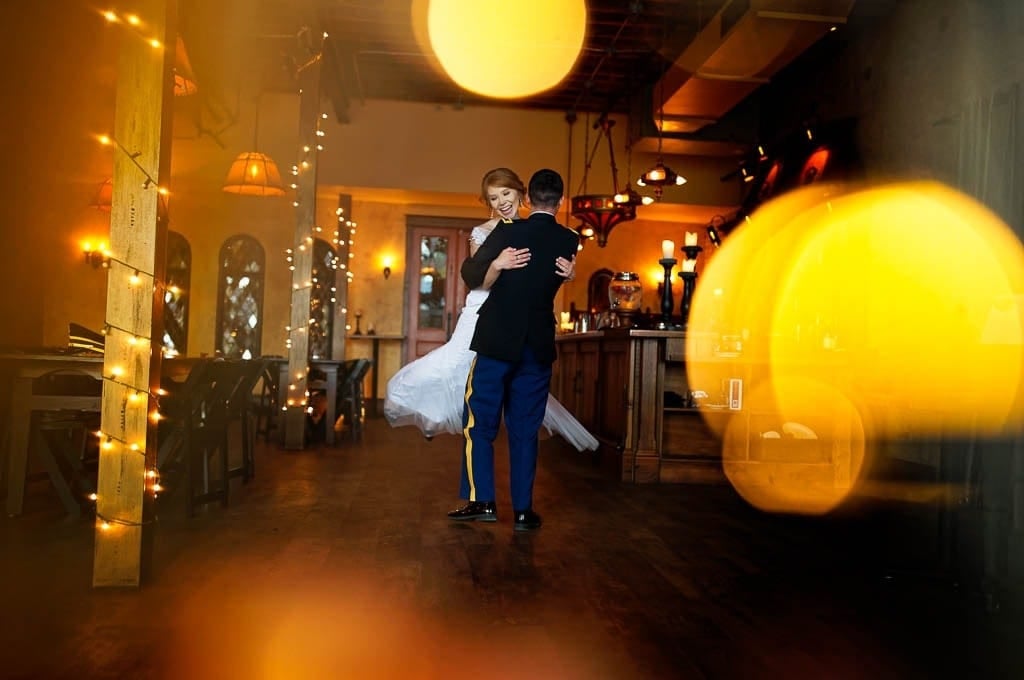 Aster Cafe Minneapolis, Saint Anthony Main
If you are planning a small or medium-size wedding and are looking for gem venue, the Aster Cafe in Minneapolis might be the venue you are looking for! Check at Heather and Zach wedding portraits. This was a vibrant wedding from the makeup room, to their ceremony with a friendly officiant. Finally, have a look at the creative pictures taken using the chandeliers, mirrors and other lights spread across the principal room.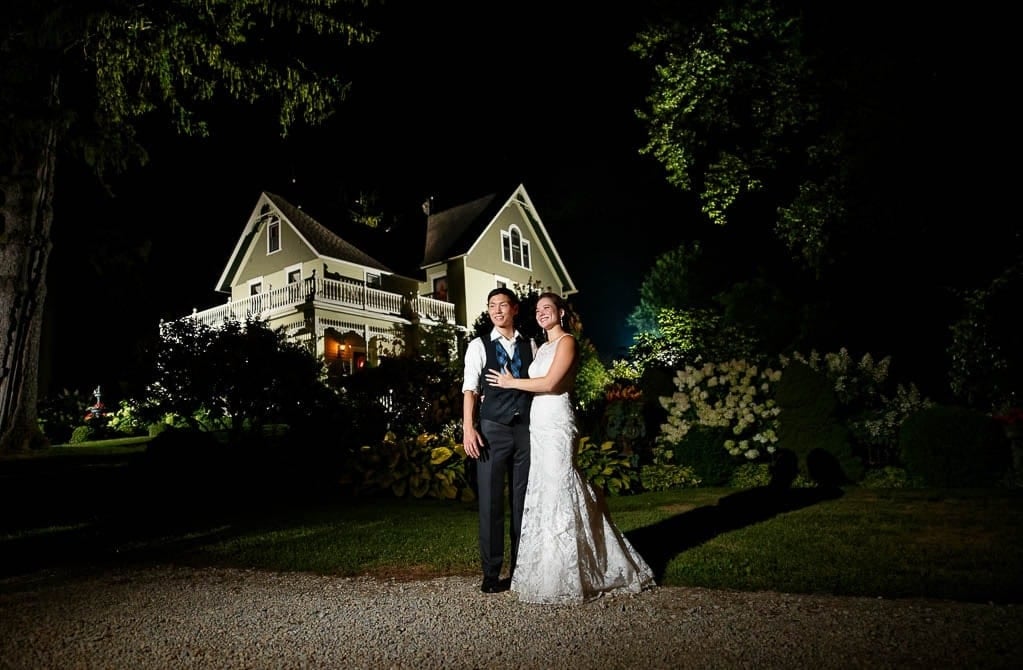 Berwood Hill Inn in Lanesboro
Do you love authentic historical Victorian houses with cottage? If you are planning an outdoor celebration this might be the right venue for you!
Check at Emily and Darren exceptional moments. Our photojournalist from Rochester covered it. You will discover a multitude of locations and decors for pictures.
You might aswell remark some simple but efficient ideas to include your own wedding!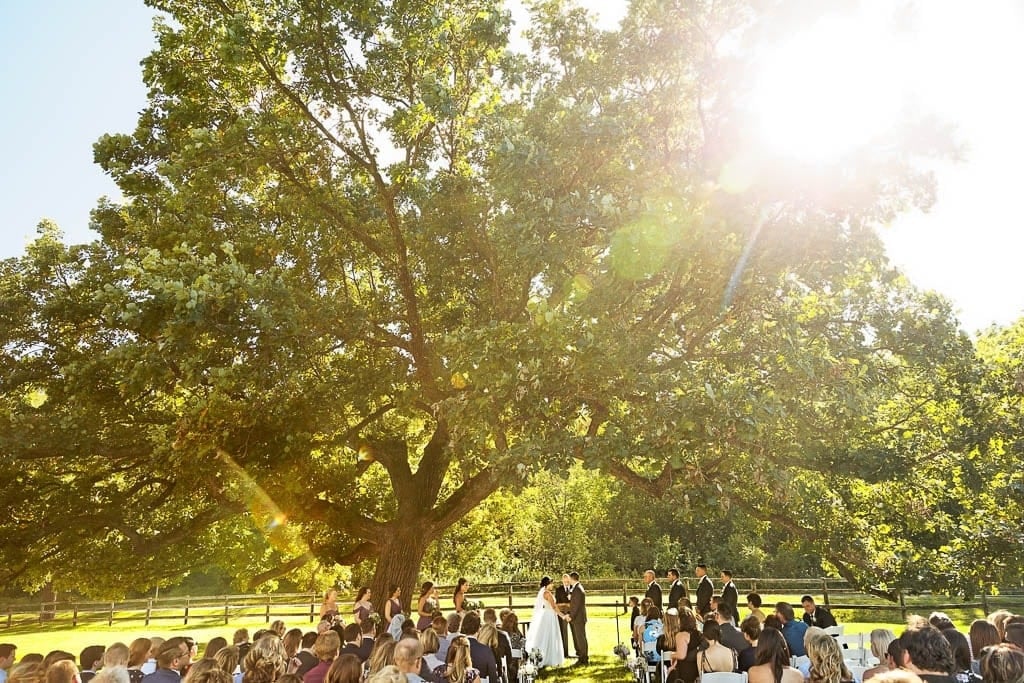 Love and Marriage at the Mayowood Stone Barn
This location is simple one of the top venues you could book in the South-west of the state. Its oak century tree is perfect for an outdoor union, and its arched stone diner room is in the elegant side of rustic constructions. Check at this fun family wedding, full of love, tears and friends. I guarantee you you will suddenly wish to call Melissa (the coordinator) to schedule your visit to this amazing location in Rochester.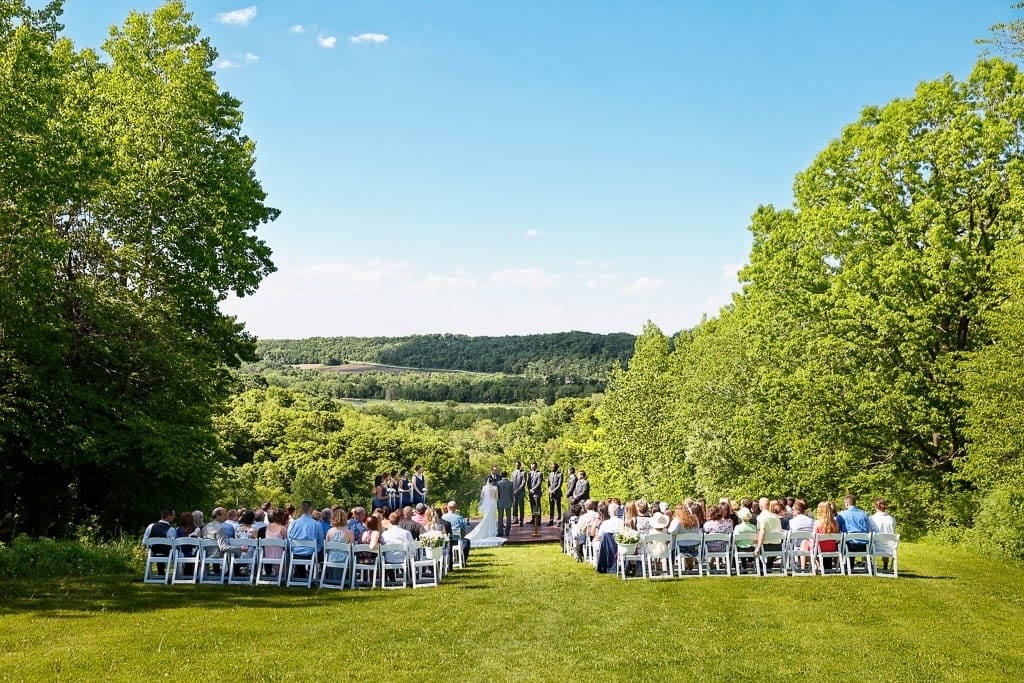 The Steeplechase Event Center and Its Unbeatable Panorama on Mazeppa Hills
Spoiler alert, this a rare treasure. Standing near Zumbrota (yes, you would have driven a bit), this is a lovely reconverted church perched on top of a hill (which used to be a sky station). With a dedicated deck, the Steeplechase Event Center offers a unique and breathtaking view on the Zumbro Valley.
Have a look at Leah and Josh's moment. They gathered all their relatives and friends from Rochester (and above) for a pure moment of joy.
If you love outdoor ceremonies in sumptuous nature in the background, then the Steeplechase Event Center is definitely one of the top venues to consider in the not-so-flat 10,000 Lakes State.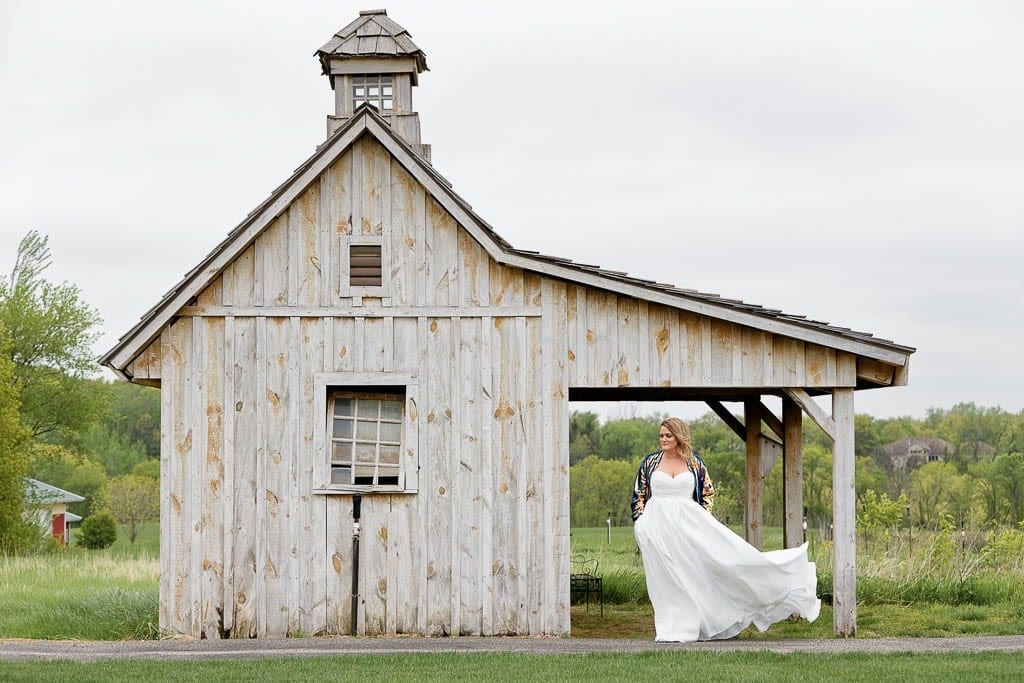 Outpost Center in Chaska
From May to October, the many several acres of natural hilly scenery with wildflowers are a great background for pictures. Look at Heather and Nana's religious marriage at the Outpost Center. Despite the cold temperature, the bride and the groom did it! The result is nothing but some pictures full of love. Their friends and family were there for the bride and groom and support them all the time. The result is an album full of happiness.
Outdoor Celebrations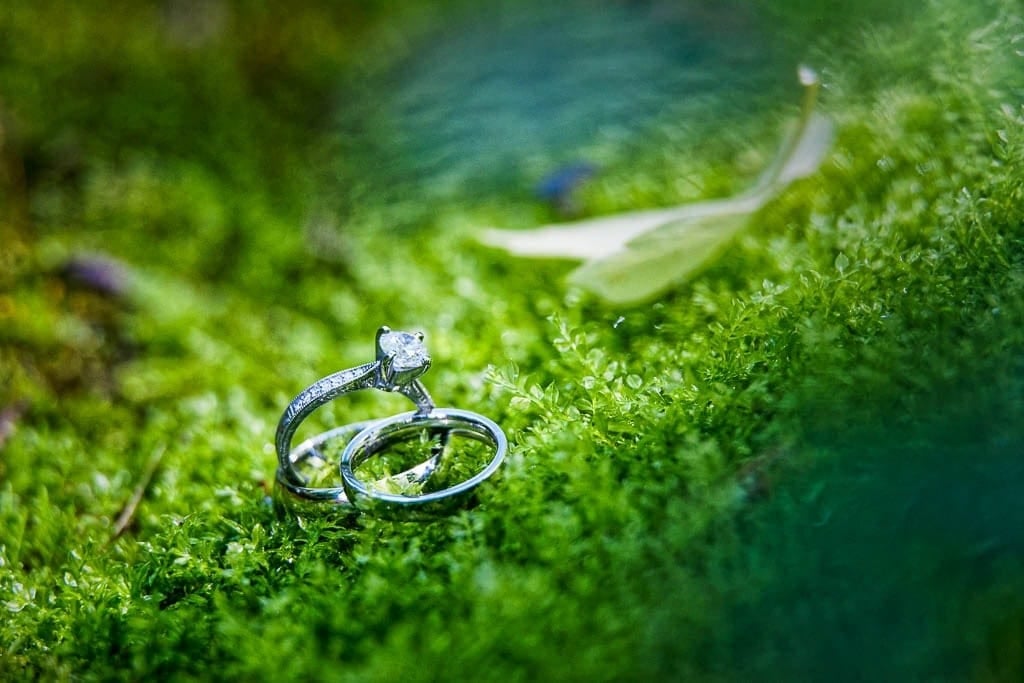 The best Month for your marriage celebration
There are tons of details to take in consideration when planning your ceremony: your officiant, your wedding planners, and other vendors. It can overwhelm, and you can forget the most important: your date. Read our article to choose the best month for your event in Minnesota. You don't want to gather your families and have all of soak in the rain when you walk down the aisle!
Each season has a variety of advantages and cons. Some smarter choice might even improve the quality of your portraits!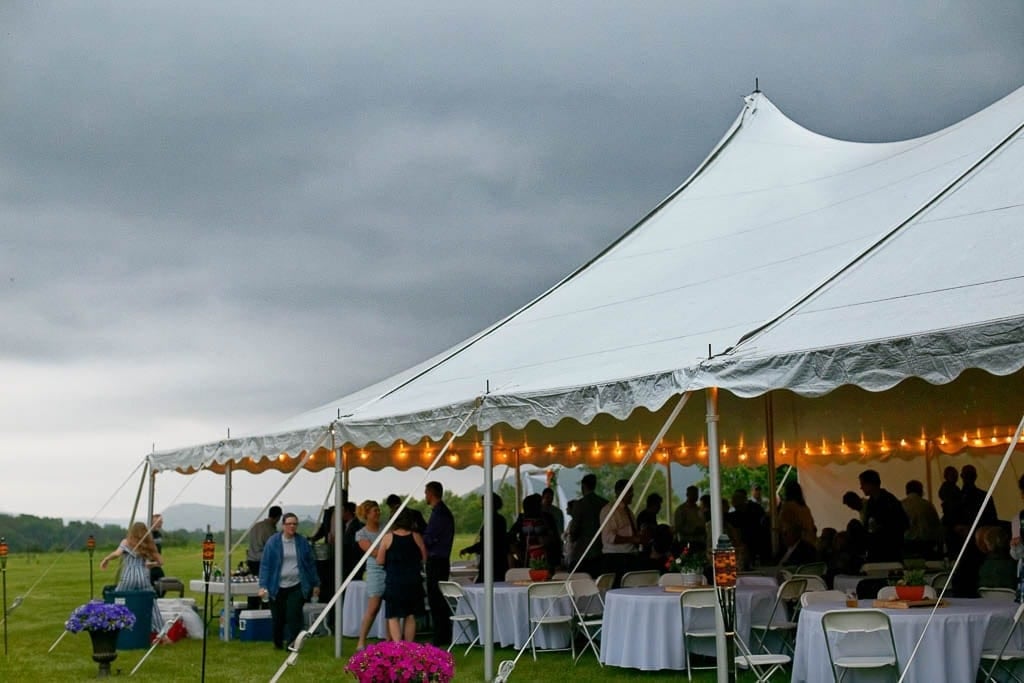 Photography Consideration and Strategies to Plan Your Outdoor Wedding Successfully
After deciding on the month of your gathering, you may face a variety of other choices to make. Thus, we have compiled a bunch of resources in this article. Learn how to choose your vendors; from the choice of your photographers, your caterer, your wedding coordinator, or even your venue!
Planning your perfect party is always difficult, but should guarantee you splendid memories and a hassle-free experience.

Should you let the rain ruin your backyard wedding and your mood?
Hosting an outdoor ceremony is always a risky affair. How to react if the rain invites itself at the last minute? Check at Megan and Christopher's rainy wedding that took place in Minneapolis Country side. Discover how they react when facing a storm alert and a collection of unexpected things. You can see that family bonds are stronger than rain. And with a good preparation you would keep good memories, whatever the weather.

A Riverboat on the Mississippi or the Saint Croix River
Would you like tying the knot under a gazebo? Or do you prefer out-of-the-box ideas?
This unconventional suggestion might be the right for you.
Trips on riverboats allies natural beauty, advertisements and are convenient.
But, of course, it comes with some limitations. Check at Darcy and Niraj rehearsal dinner and their pre-wedding Indian ritual. Learn how to use the simple breathtaking scenery off a river bank and avoid superficial decorations.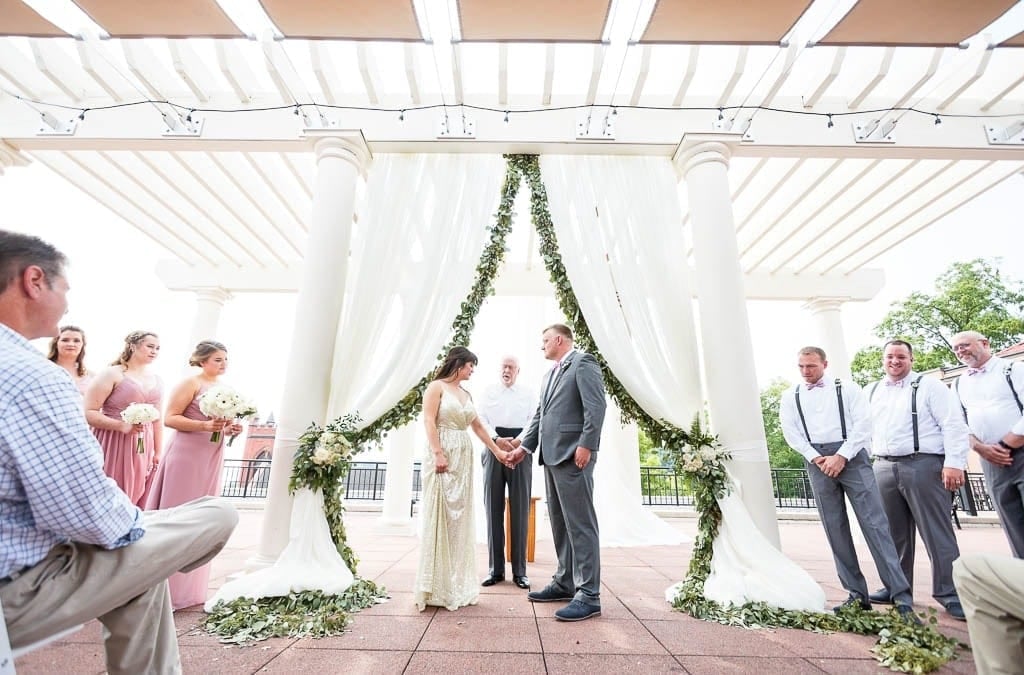 The Stillwater Public Library Rooftop and its panorama on the St. Croix River
If getting married in a modern public library is probably not very appealing at the first sight, you might change your mind. Discover the rooftop of the Stillwater Public Library!
Its antique-style columns after some shade to your guest. Thus they can enjoy the panorama of this typical Midwest town established during the past Industrial Revolution.
Check at Stacy and Travis' union featuring their daughter and their dog.
Finaly if you need a carriage, and transportation for your bridal party, think about the vintage trolley!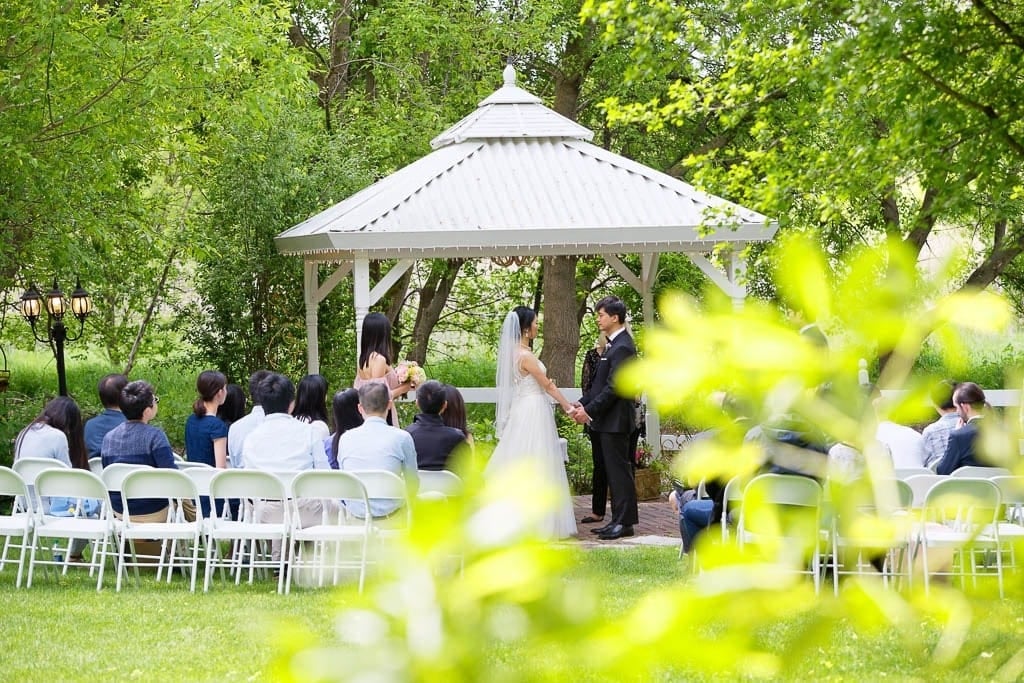 Trellis Outdoor Gardens in Stillwater
The trellis outdoor is one of the rare gardens that have been (perfectly) think from A to Z to welcome wedding ceremonies.
It features a canopy (a large tent). It showcase a charming little white house with a bridal suite and a place for the groom to play and get ready.
Check at Isabella and Ywen union under the charming gazebo. They decorate the garden with lanterns, sculptures, steal benches. The garden stars all kinds of amazing plants: mousse, flowers, trees (willows, maple trees).
If it's clearly not a location to party, it's the only location that makes a garden rhyme with grandeur.

Intimate ceremony at the Irvine Park in St. Paul
Tired of big celebrations with 300 guests in a gigantic ballroom? If you prefer small receptions and intimate ceremonies in St. Paul, MN, check at Tiffany and Jared's wedding. With fewer than 30 guests, they hosted one of the most emotional and authentic weddings I have ever seen. Spoiler alert, this includes kids, fun and burst of laughter.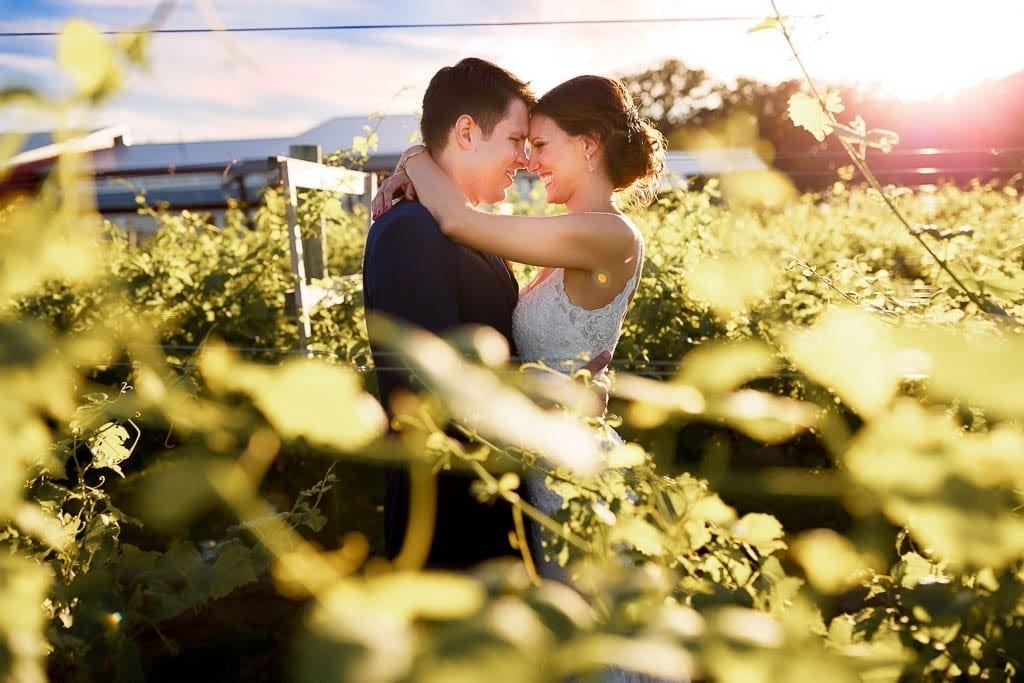 Gorgeous celebration at the Four Daughter Winery
Discover Briana and John special day. This magical wedding took place at a famous Restaurant-Winery located 20 min south of Rochester, MN: the Four Daughters. Not only do they produce their own wine, but they also stage wedding ceremonies between the vines. In addition they have a huge reception room decorated with wine barrels, red walls and a lot of natural light. Check it now!
Ceremonies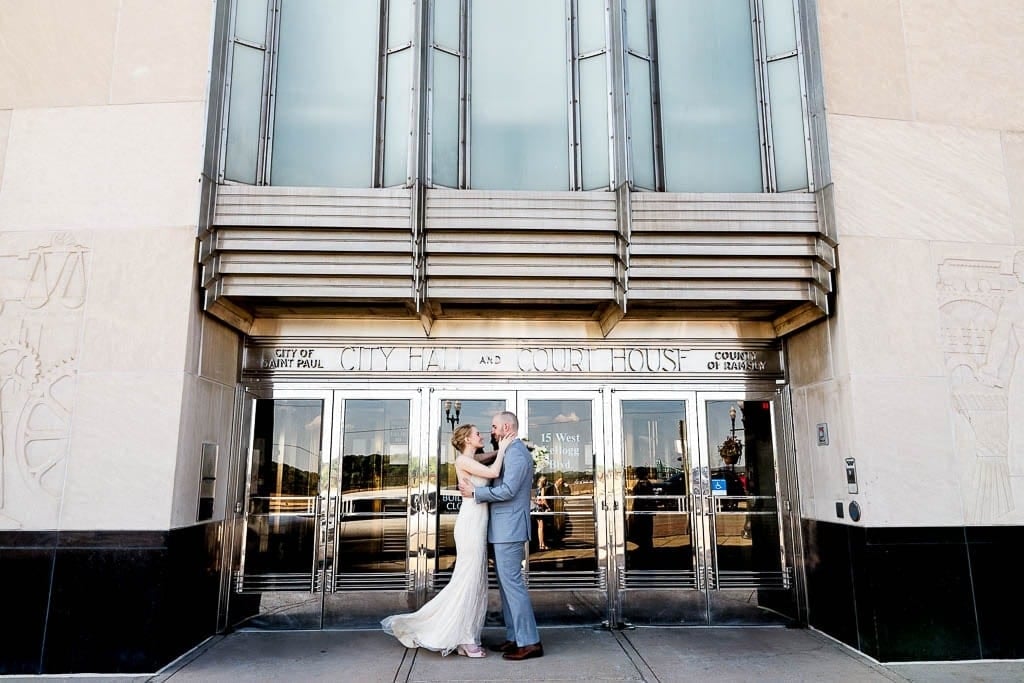 Have you considered having your Wedding Ceremony at the Courthouse?
When we dream about the wedding, we envision a wife walking down the church's aisle holding her father's arm. That's pretty understandable, given that most of the courthouse buildings are new, and thus without charm.
You may change your minds after discovering those newlyweds portraits. They get married at St. Paul City Hall; they signed their marriage certificate with their officiant, who was also a good friend!
The result is nothing but a beautiful picture in this stunning location designed in the '30s.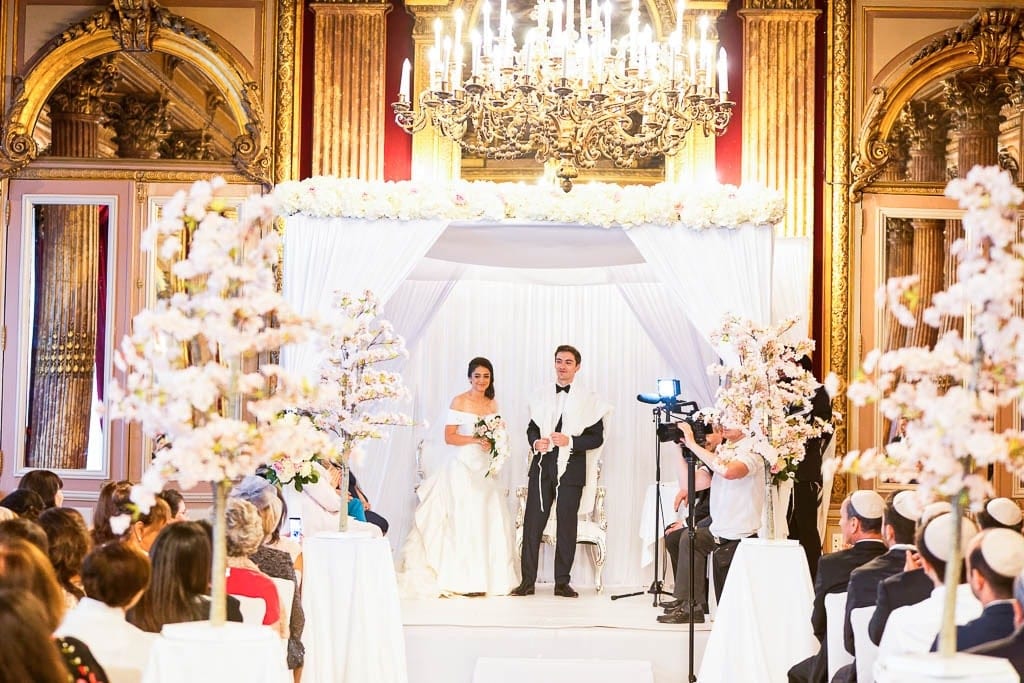 Jewish marriage under a Chuppah
Check this reportage if you are planning for a religious ceremony under a chuppah and want the most talented photographers in the Twin Cities. Learn how we capture portraits of your families from the makeup to the celebration on the dancefloor. Have a look at our creative pictures and learn how we have natural images of the husband and wife during the photo session.

"Very" Catholic Ceremony at the Basilica of Saint Mary
Nadine walked down the aisle at her father's arm. She was probably crying and ruining her makeup. Kevin was crying of joy too, thinking of their relationship had more value than a simple marriage certificate. This is a magical moment at the Basilica of Saint Mary that their families expected to keep memories of. They both have faith in God and wanted to immortalize this unique gathering not only in prayer, but in pictures.
Discover why their photographer (who works with the high discretion) could not approach the bride and the groom.
Nondenominational wedding with your families at the Aster Cafe
Established on Saint Anthony Main Street, the Aster Cafe welcomes all type of ceremonies. The decoration style is a mix of historical brick walls, wood floor, wood table, and all kinds of vintage furniture (folkloric, country-style, European). The result is a warm atmosphere. Discover the exquisite Aster Cafe, its sublime and photogenic panorama in Minneapolis. Its bridal suite is perfect for the wife-to-be to have her makeup and hair done at the venue.

Small Family Gathering at the Marjorie McNeely Conservatory
Imagine yourself getting married in one of the most beautiful green houses of the United States of America. Surrounded by lush-tropical plants, under a historical arched glass ceiling, with musicians playing while you tie the knot. This dreamed came true for Nadine and Scott on a fresh afternoon of March. Like most of St. Paul resident, they love the Como Park Zoo and conservatory porch, and the adjacent Excedra, and decided for this exquisite location to immortalize their union.
Engagement sessions in Parks and natural areas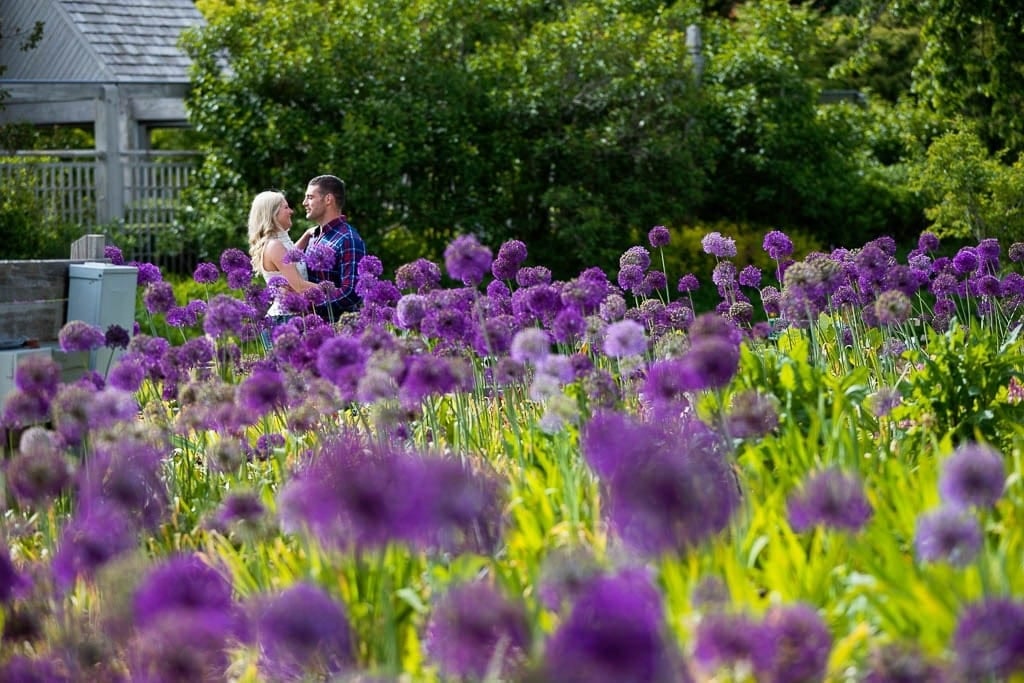 Why, where and when to schedule your engagement session?
If it's pretty obvious that a long wedding coverage would give you better memories, you might still wonder why photographers recommend their clients do an engagement-session prior do their big day. Discover here why feeling at your ease in front of a camera would allow your vendors to catch portraits that reflect the partner's true personality. Learn what makes a location suitable for pictures (or not), and when to schedule your session.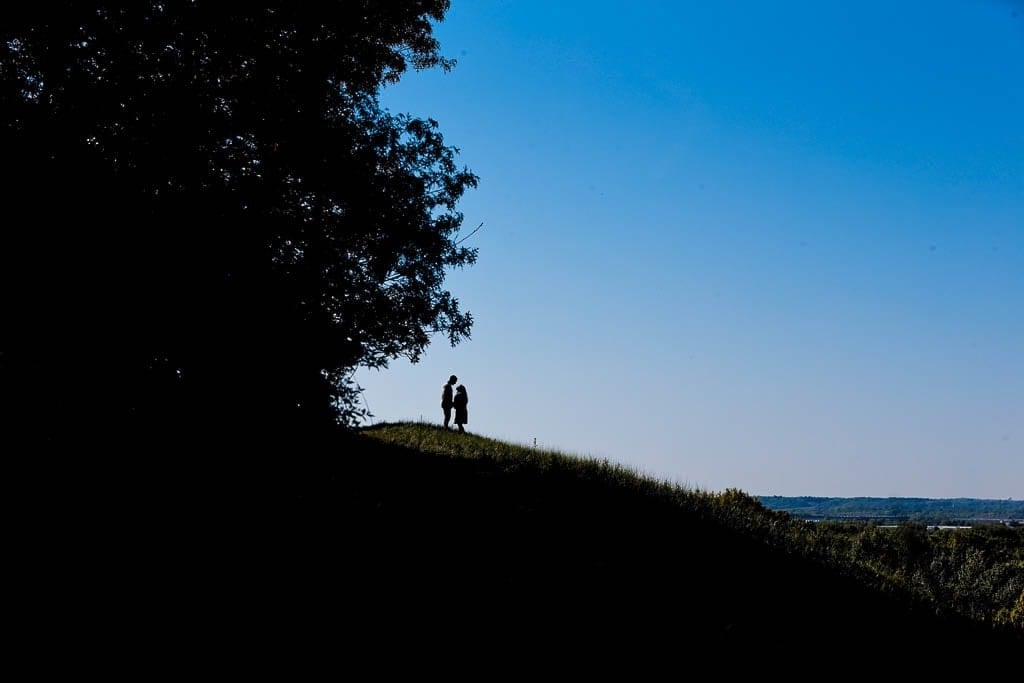 Top of the Hill in Edina for Great Portraits
Discover Alma and Jose's engagement session before they turned a husband and wife in the Twin Cities. They decided for a natural park in Edina to get use to the camera. It's on the top of a hill offering an open view on the suburb they had their relationships immortalized. Don't forget to have a look at their wedding pics to understand how that helped them to have stress-free experience!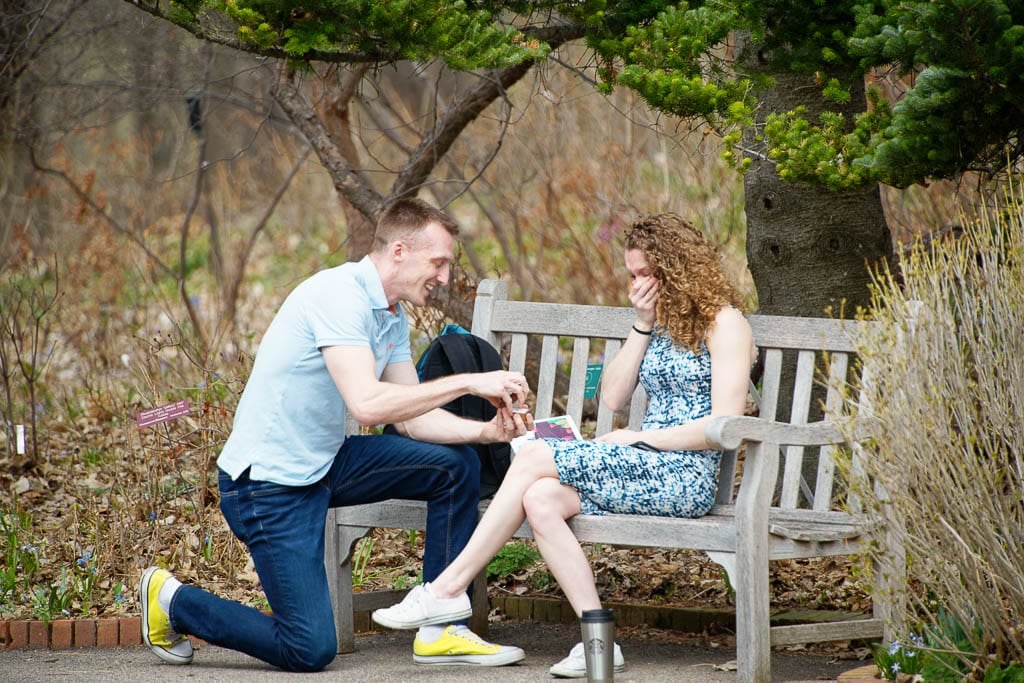 Proposal at the Minnesota Landscape Arboretum
Catching the surprise proposal of two lovers is always a synonym of intense emotions for photographers. That was the case with Tiffany when Jared asked her if she would sign a marriage certificate with him. After she agreed to become his wife, we continue with an incredible engagement session. She had an enormous smile on her face all the time; she was already planning to their coming festivity.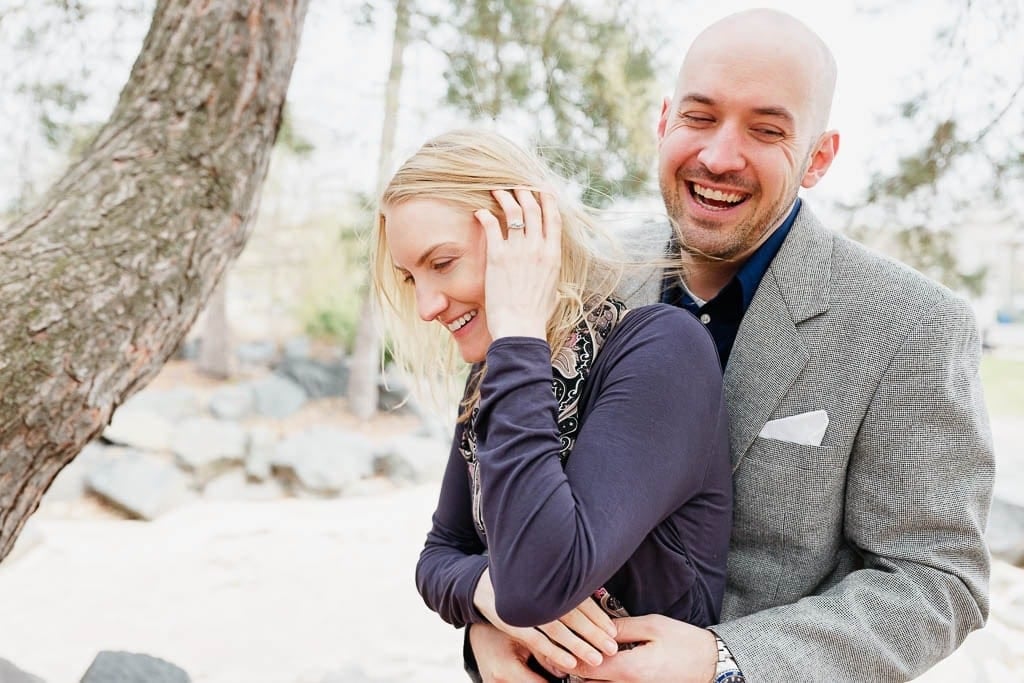 Lake Como
If most people rushed to the conservatory, some lovers like the simplicity of the lake Como to their surprise proposal and to share their engagements. Have a look at this reportage to discover what potential this place has. If you get married on a Saturday, you prefer to avoid the crowded lake Harriet, or the Minnehaha falls, but you are still looking for a touch of greenery, then you could be interested as well!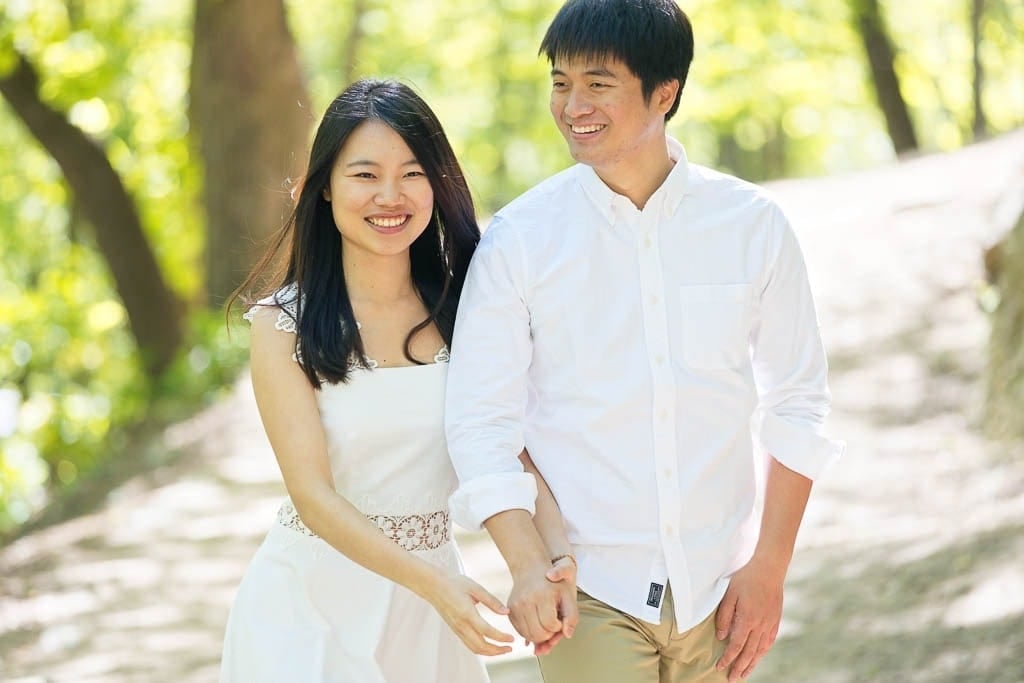 Minnehaha falls engagement session in Minneapolis
This is probably the most famous park in the Twin Cities chosen by the couple to have their relationships and personalities captured. In consequence photographers recommend clients schedule their sessions early in the morning (like this two lovers did). That should allow them to avoid the crowd, and thus given them the opportunity to take advantage of the large variety of backdrops for their images: falls, flowers, trails, trees.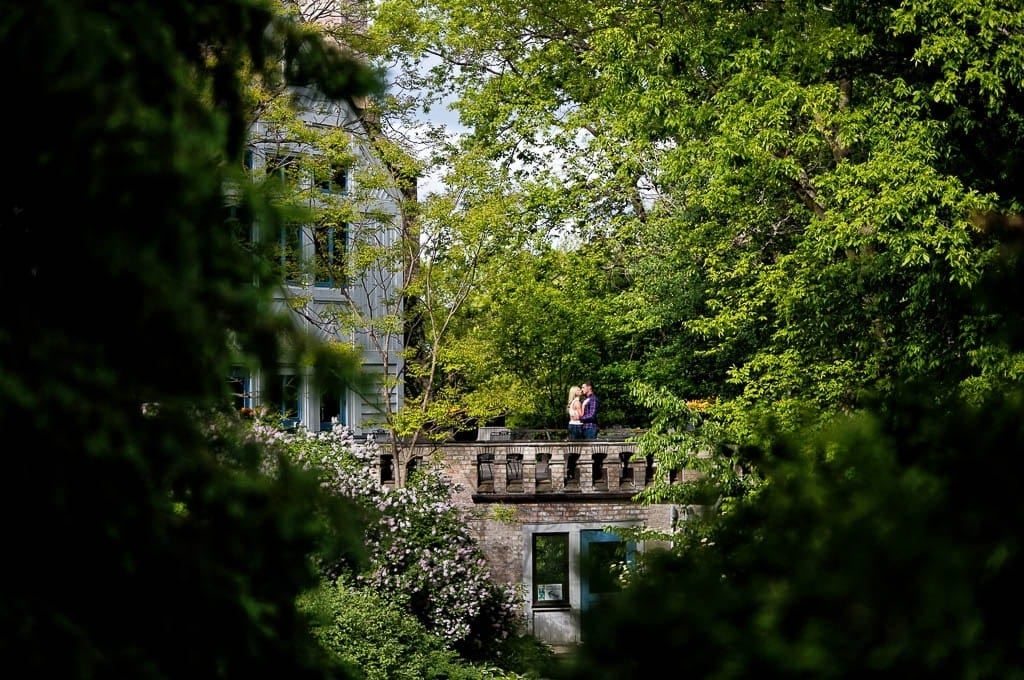 Engagement Session at the Minnesota Landscape Arboretum
Before tying the knot in an emotional ceremony, Lauren and Scott had their photos taken. For that they chose a place appreciated by photographers and families from the adjacent cities: the MN Landscape Arboretum. As soon as the winter is over and the warmth temperatures are back, you can see all kinds of flowers, such as tulips blooming on the 1200 acres of the park.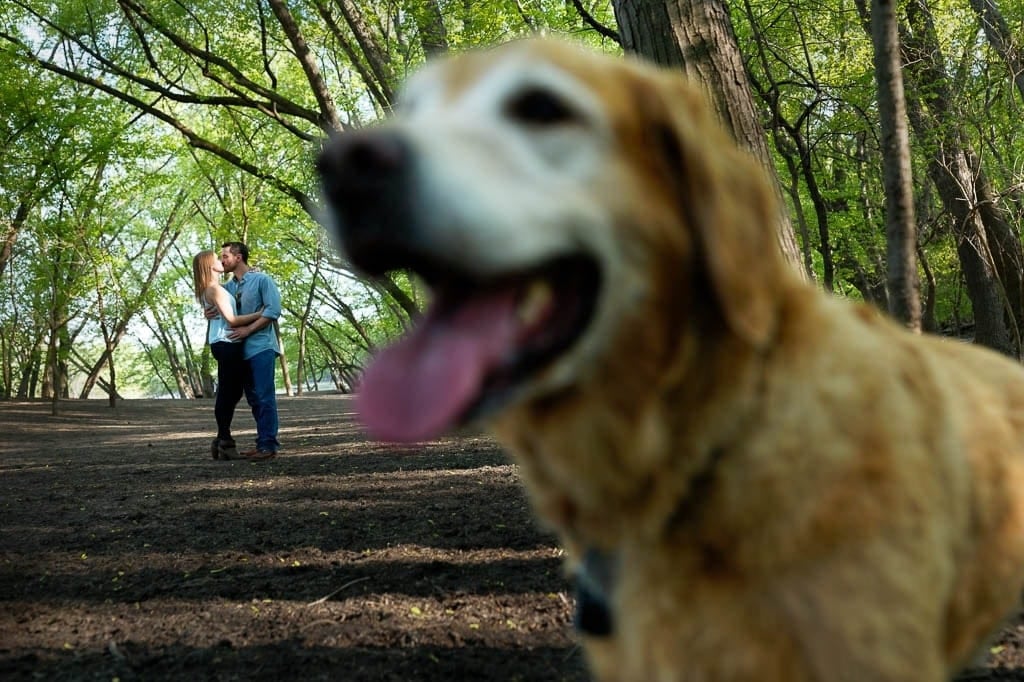 Minnehaha Dog Park
If you have a dog, and are looking for a nice place to unleash it, you might consider the Minnehaha Dog Park. Have a glimpse of Steph & Nath pictures. This recreation park is known mostly by the Hiawatha neighborhood residents. You might see a few families, but not much. This place, with forest and access to the Mississippi River, is definitely a real gem stone of protected nature in the region.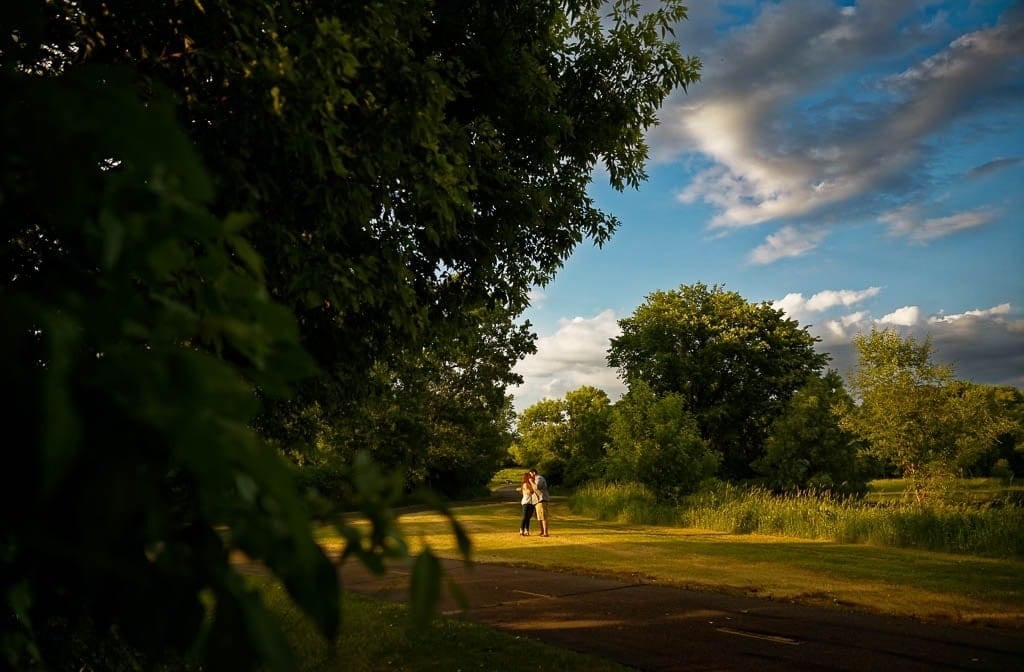 Lebanon Hills Regional Park
Tired of sophisticated parks such as the Lake Harriet and its Rose Garden? Discover Sydney and Nathan pictures surrounded by wild nature of the Lebanon Hills Park in Eagan. Such a place might seem basic, but usually works great. You would need to take some advice in consideration if you desire a successful session.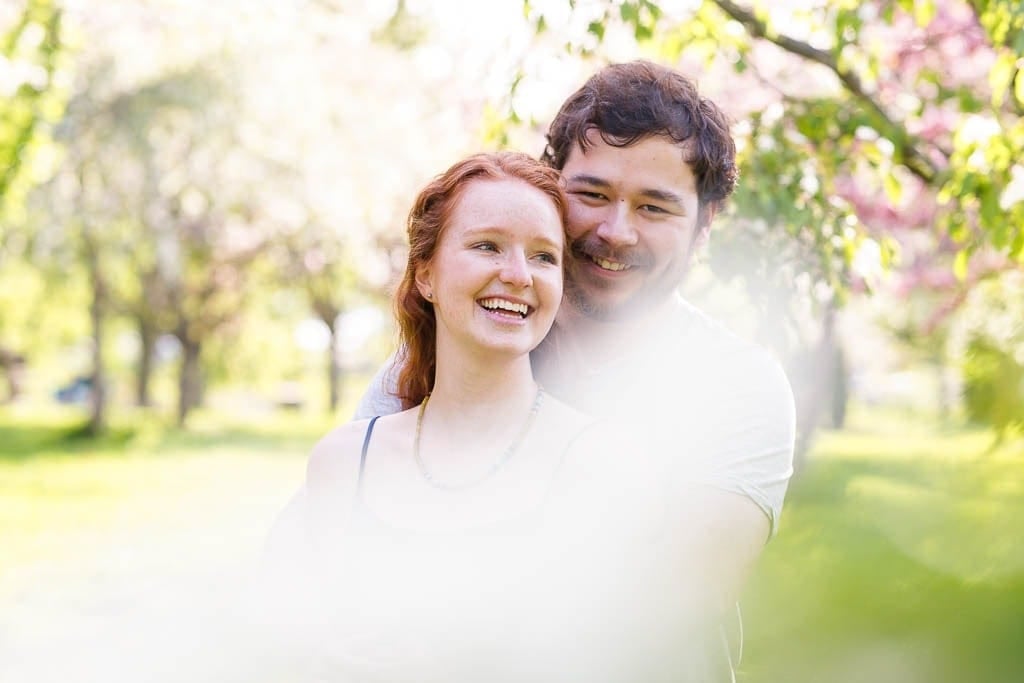 The Lyndale Park Rose Near Harriet Lake
If you like flowers (and who does not love them) and want to take advantage of the blooming season, the Lyndale Park Rose is one of the rare places in the 10,000 Lakes State to visit. Despite the rose garden part remains quite small (compared to European ones in castles), this one is one of the biggest in the state. Look at Nath and Ron's excitement during their engagement session. Used alone or paired with a second urban location (in order to use two different outfits), this is a tremendous place to choose. You may also discover the adjacent Rock Peace Garden.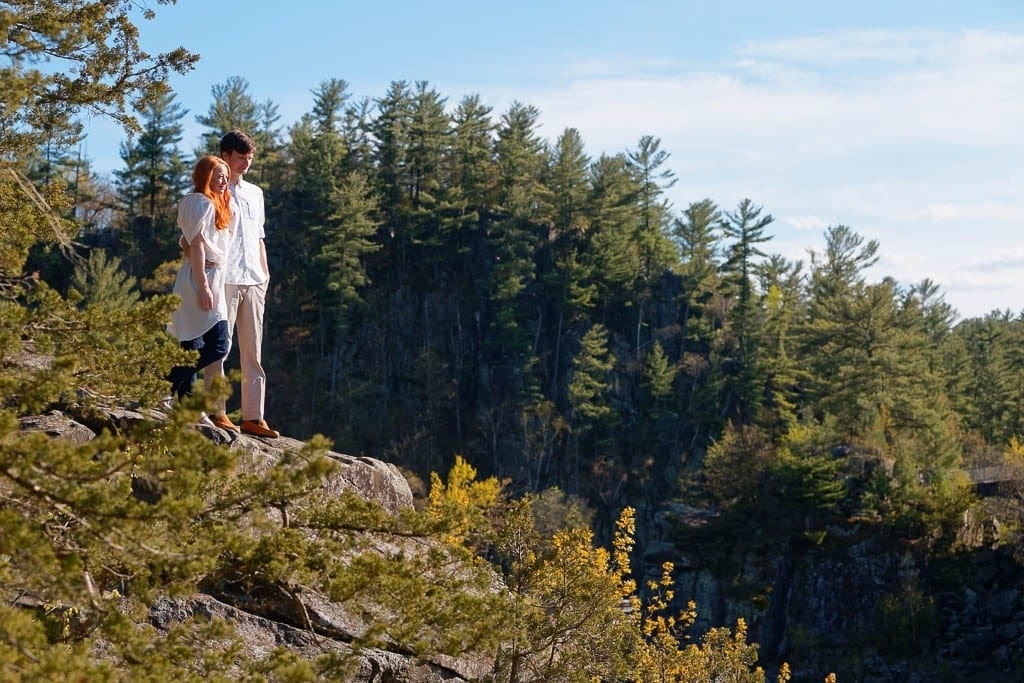 Taylors Falls Engagement Sessions
If you like rocks, pine trees, wild nature with spectacular scenery, you might envision to drive one hour from the cities to discover this mountain-style State Park that. Check at Gina and Michael at the Taylors Falls on a sunny afternoon. This part of the Saint Croix River is unique and is also perfect for surprise proposal or to have an elopement wedding.
Urban Engagement sessions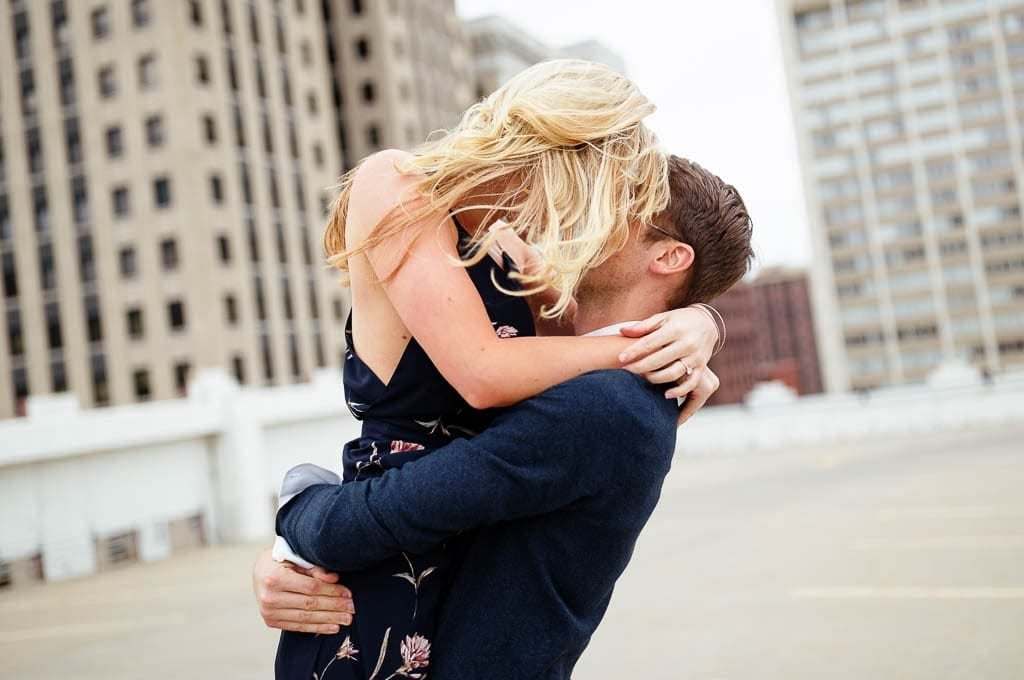 An emblematic Saint Paul rooftop to have your relationship captured
If most photographers suggested to their clients to go in a natural park such as the Minnehaha falls, we won't. Instead, we would tell them to go on a rooftop in the cities! Look how much fun Lindsey and Jordan had in front of our camera during their engagement session; see how they revealed their true personalities thanks to this unconventional photography spot!

Boom Island, a touch of greenery in the Middle of Minneapolis
At the west extremity of Saint Anthony Main Street, the Boom Island is an enormous park who spreads on several acres.
First, Laura and Hudson took advantage of an adjacent brewery in Minneapolis.
For the second part of their engagement session. they headed at the Boom Island Park. We included the city skyline in the backdrops of their pictures.
If you are bored of the Como Park and the Minnehaha falls, you should definitely have a look at this simple but magnificent park.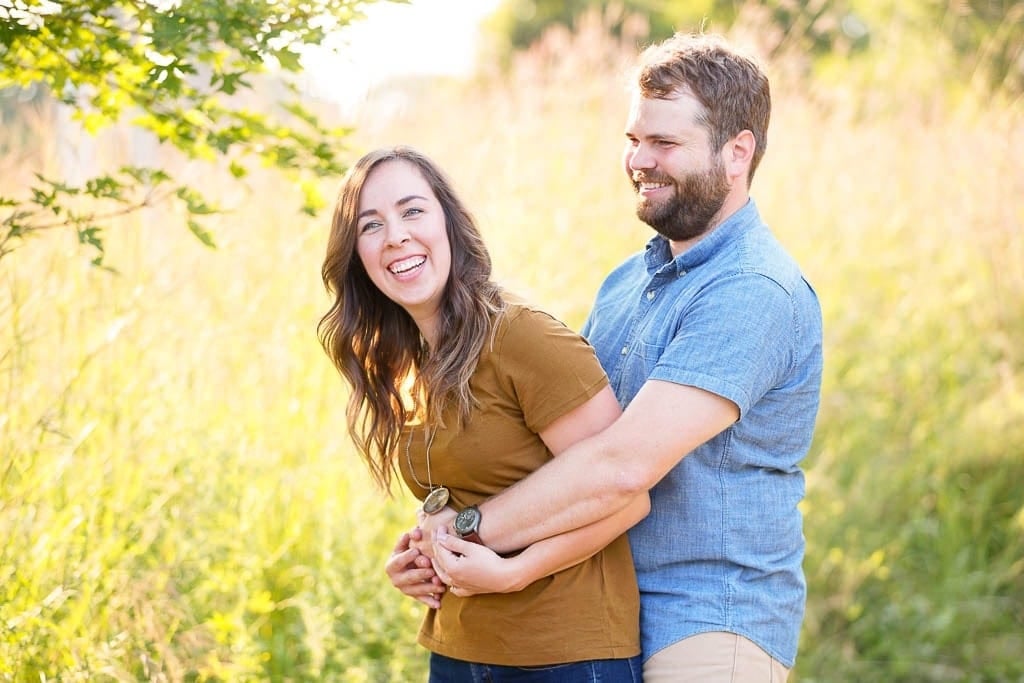 Engagement session at the Bruce Vento Nature Sanctuary in
This location is a curious recreation area in Saint Paul. Used by the local communities, it remains pretty unknown to the public; which is pretty neat for us!
Check at this engagement session to discover the variety of resources that can be used as the backdrop of your pictures: a mix of nature and transportation routes (simple sand road, hiking trails, train rails, highway bridges).
That's the perfect mix for lovers who want to include the city skyline in their pictures but still want a touch of nature.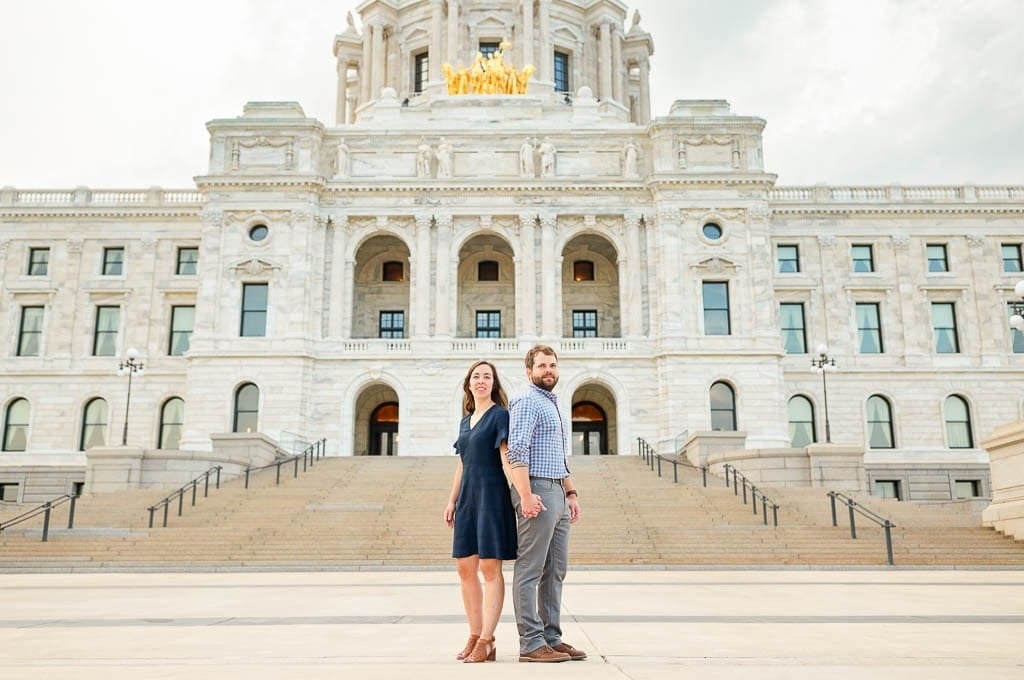 The State Capitol and its rotunda
For most people, the Capitol is synonym for governor, legislators, and boring meetings with lawmakers. For a photographer, this white marble building inspires pre-wedding pictures!
Discover Emily and Dustin photos. They took advantage of this photogenic location just after its renovation. It was (almost) deserted by Minnesotans citizens.

The Centennial Lake Its Unique Scenery
If you are tired always to see the same photo-sessions that took place at the Minnehaha falls, have a look at this exceptional location in Edina. The Centennial lakes are the ideal spot for a photo shoot near Minneapolis, or an outdoor ritual in an amphitheater. They are surrounded by modern buildings, and offer tons of different backdrops for your images: lawn, high grass, meadows, willow trees, pines, tulips, bush, hills, bridges, benches and even a mini golf!

Engagement Session at the Nicollet Island and Its Pavilion
Based on Saint Anthony Main Street (before Boom Island), the Nicollet Island offers several assets for your photos. Have a look at Nadine and Kevin's portraits. Check the cityscape on the Minneapolis Skyline, the access to the Mississippi River. The charming atmosphere would reveal all its potential between the summer to fall.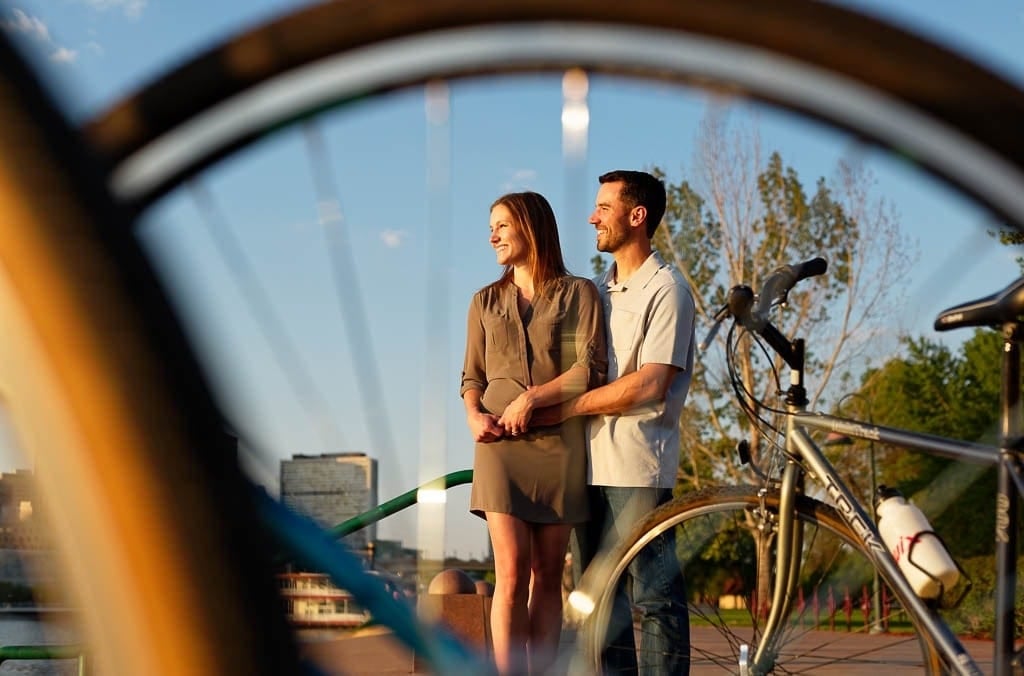 Harriet Island in St. Paul, MN
The Harriet Island is probably the second most famous park in St. Paul; the first one being the Como Park. Located alongside the Mississippi River, it offers a unique cityscape during sunset time. Check at these pictures to discover more. This is a large recreational area dedicated to the arts and festivals for families (such as the Irish fair). It also features a Spanish revival building we can use for pictures.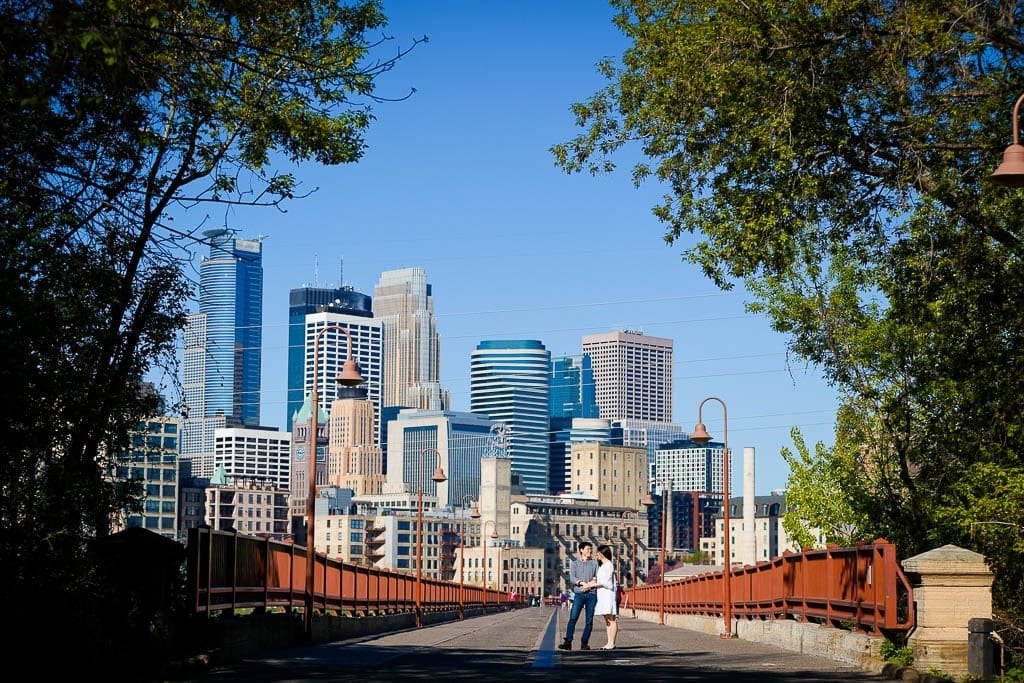 Would the Stone Arch Bridge and its neighborhood provide suitable backdrops for your pictures?
You are wondering if the most iconic monument of Minneapolis the perfect place to have your picture taken. Read our article on the Stone Arch Bridge to know that and to discover the pro and the cons. We will discuss the St. Anthony Main and Hennepin Bridge options. If this historic construction is always crowded by lovers and tourists taking selfies, photographers might sometime have another opinion of the question. Discover why the sunrise is probably the right time to have fun with your beloved one.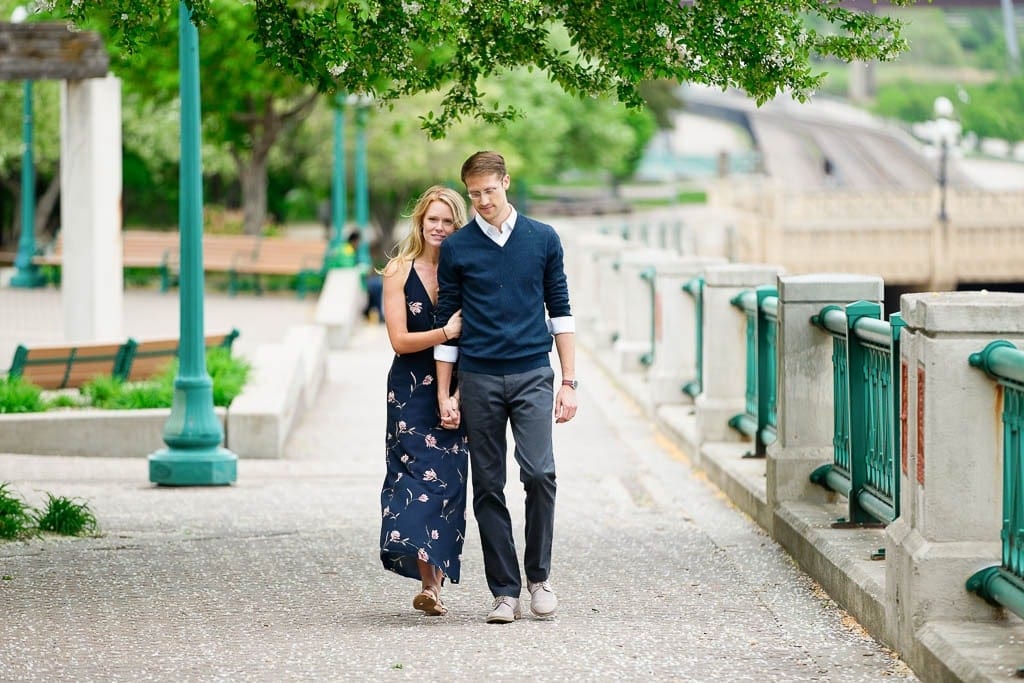 Kellogg Mall Park in St. Paul, MN
Should you consider stopping at the Kellogg Mall Park for your next photos? The panorama is great, but is the location really photogenic, and what are the nearby options? Discover Lindsey and Jordan pictures to learn more. If you got married at an adjacent venue such as the 413 on Cedar, the Depot, or even the Lowertown Event Center, you should also be interested regarding your bridal party and couple pictures.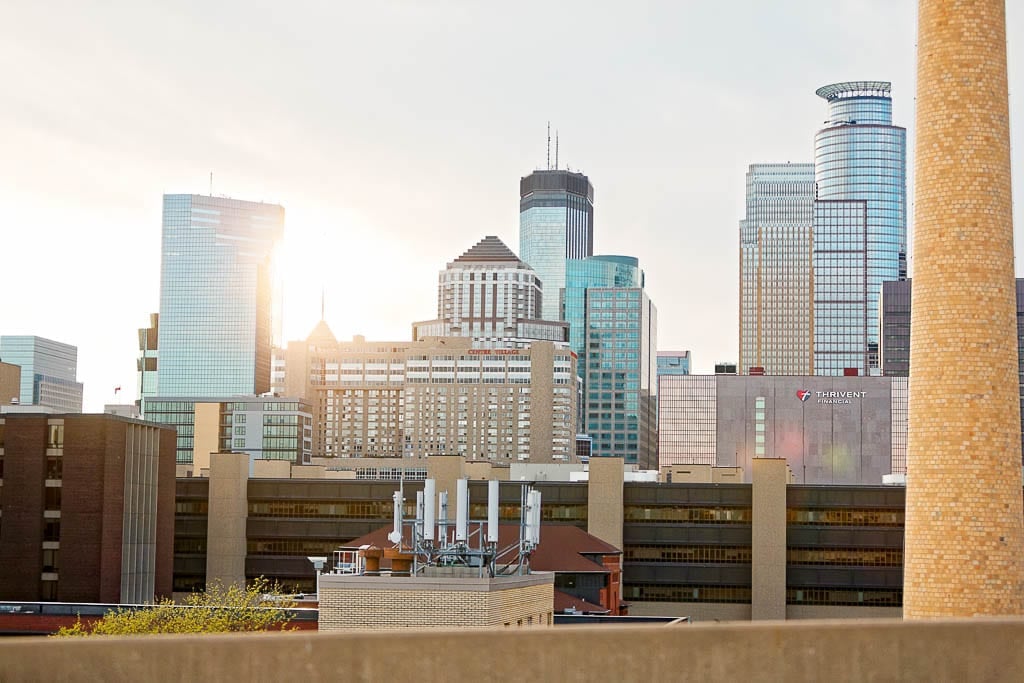 Minneapolis Rooftop
Have you ever thought to check all parking rooftops of the Mill City? We have scouted each public space that gives you a nice view on the historic cityscape and the Saint Anthony Main District. Have a look at Gina & Michael burst of laughter during the sunset hour. When you see how the tower reflects the light, you can understand why those spaces create amazing experience and thus unique memories.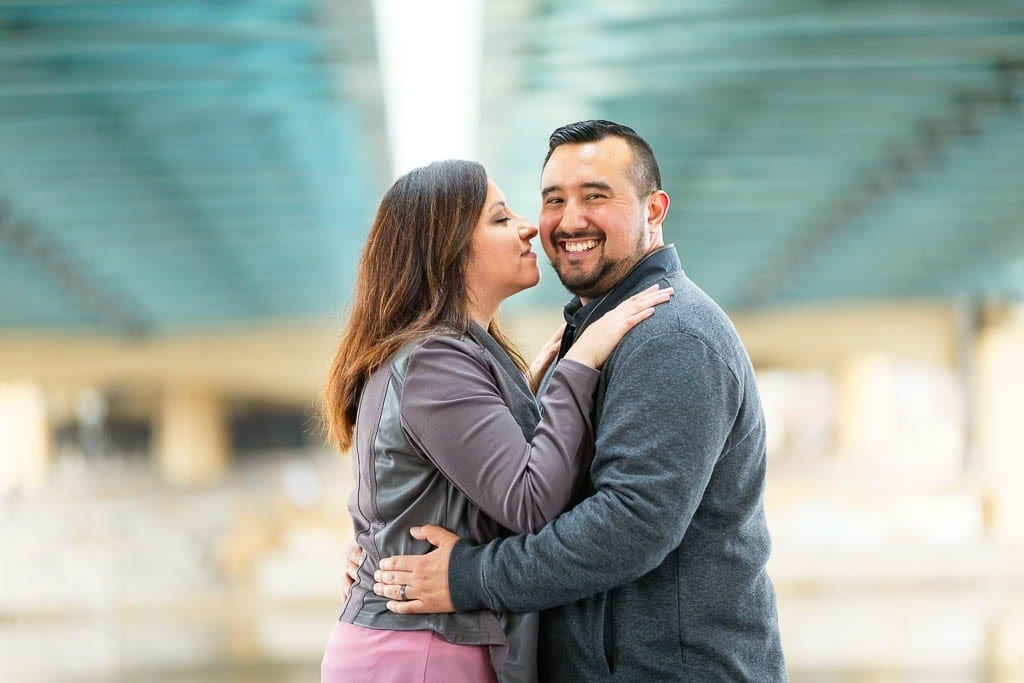 Bridges: On Merrian Street and Hennepin Avenue
From a historical post-industrial beam steel bridge, to a modern and massive construction of cars, bridges can work fantastically. Actually, many fiances have their engagements officialize on bridges. Check at Molly & Dominic pictures; pay attention to the bride-to-be nervousness when her fiance put his knee down on the ground. And see how happy she was near the Anthony Theater buildings.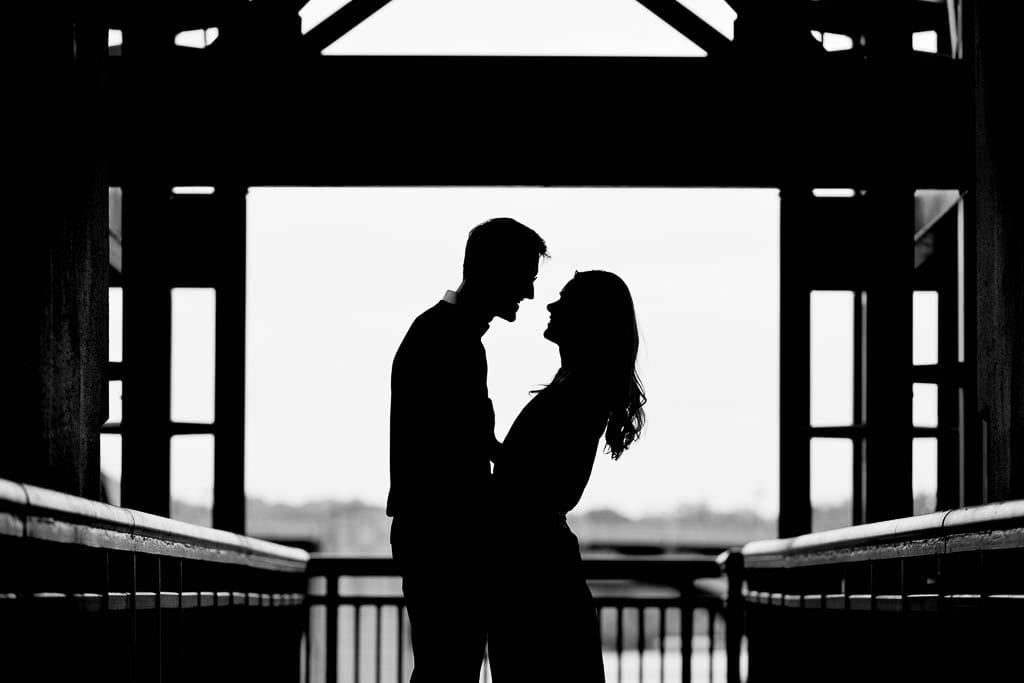 Raspberry Island Beneath the Wabasha Bridge
This small island is struck in the Middle of the Mississippi River and offer a unique cityscape in Saint Paul and the city skyline. The riverbanks are perfect for pictures, and the modern Wabasha Bridge can also be used for creative images. We often use this place for college senior pictures. Discover how Lindsey & Jordan survived to the strong winds and the cold temperatures (forty degrees)! If you chose this island, you should also have a look on the Harriet Island.
Indoor Engagement Sessions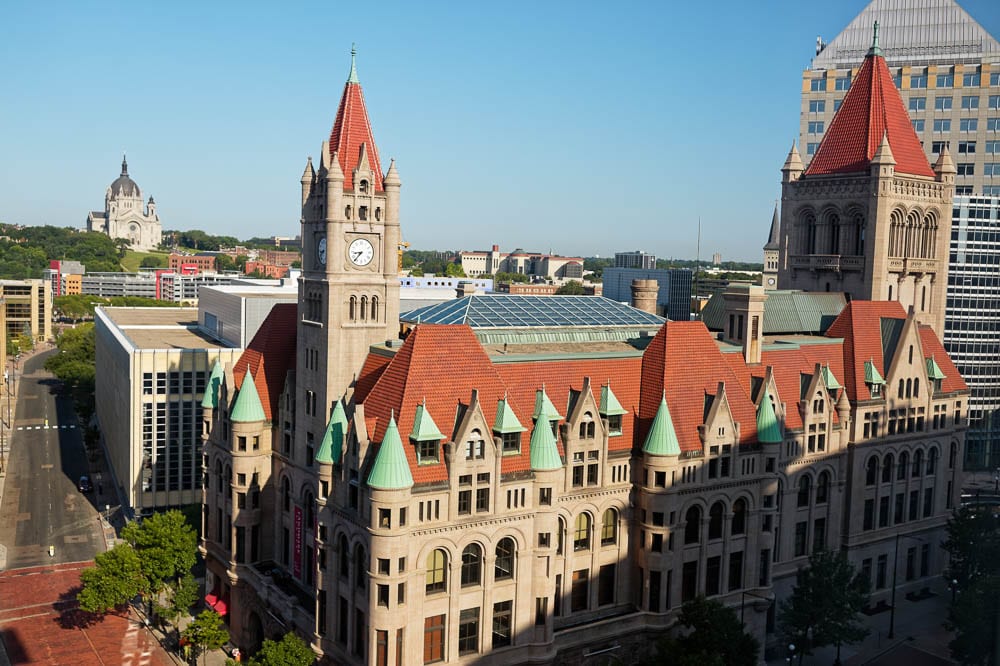 Landmark center for engagement pictures in St. Paul, MN.
If you don't know the Landmark Center, it is, like suggested his name, one of the iconic buildings in the center of the cities. If its Richardsonian Romanesque architectural style looks like a mansion. But, when you enter and discover its atrium, you understand why it has served as a Courthouse, a Custom House and a United States Post Office. The Landmark Center is the perfect decor for brilliant portraits. Thus it's cherished by all Minnesotan families and Minneapolis Wedding photographers!
Also, you can also rent it to host a private gathering!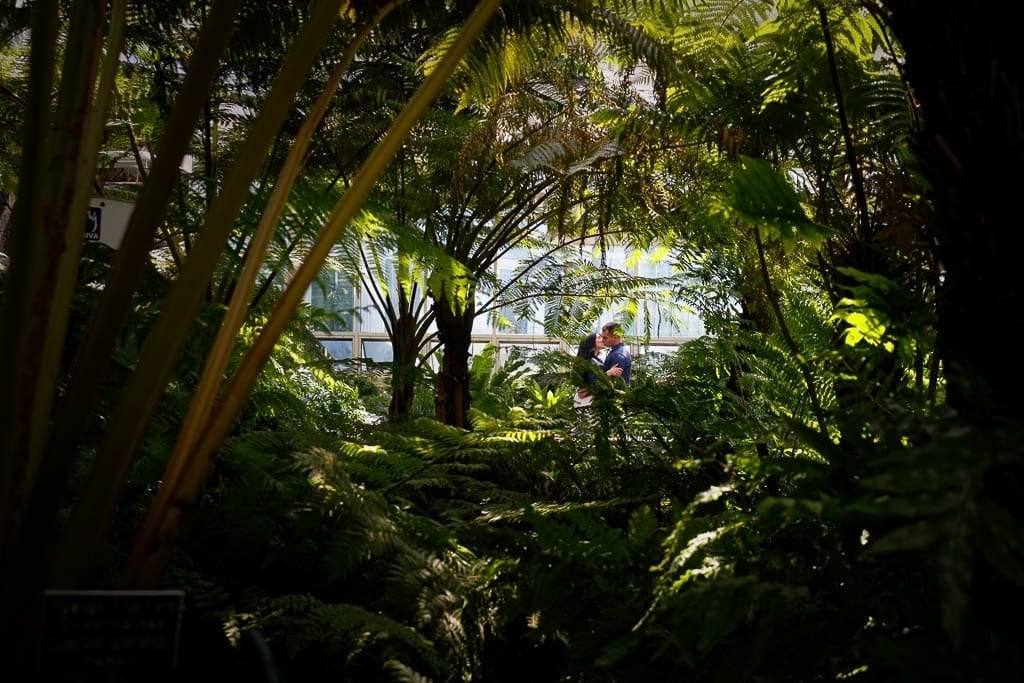 The renowned Marjorie McNeely Conservatory at Como Zoo
The Como Park Conservatory is nothing less than the most gorgeous glass house in the North Star State, and one of the most beautiful amid the hundreds in the USA. Check at these engagement sessions! This photogenic location should please all outstanding photographers, offering a large variety of options to take wonderful photos!
If you are also looking for a small venue for a small wedding, you could consider the zoo and conservatory rental options!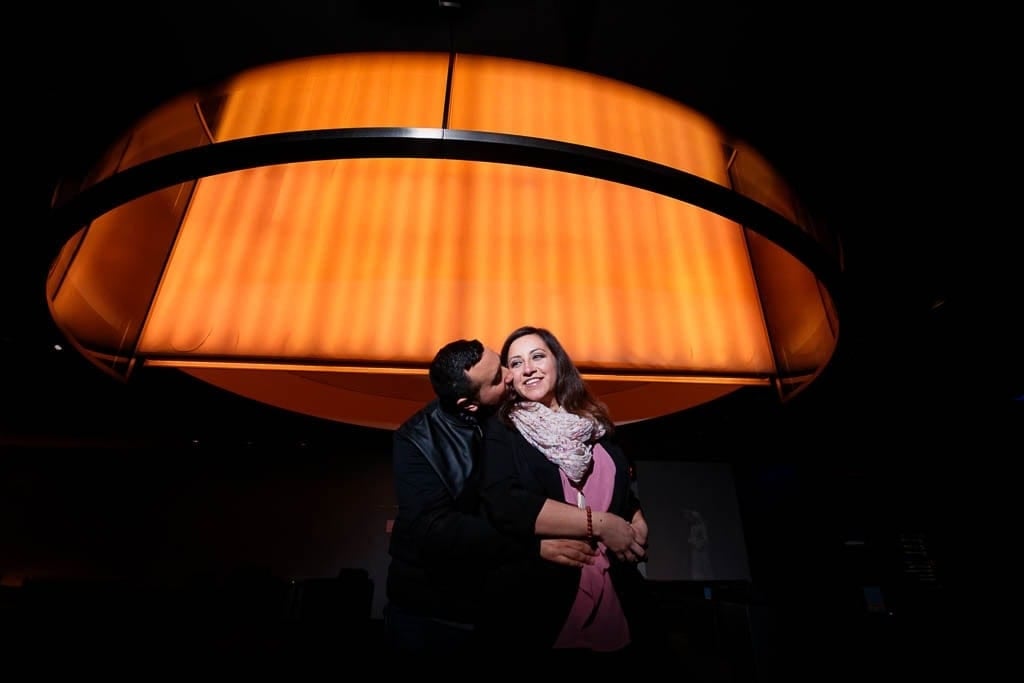 Guthrie Theater
It's always great to have some back-up options in case of poor weather; especially when you live in Minnesota! If you are planning a session in the Mill City, you might go to the Guthrie Theater for your photos. This is a well-known place for a Minneapolis Wedding photographer. If you don't know it yet, invite your beloved one to see Alice in Wonderland, and discover this massive building! It has been designed by the world-famous French architect Jean Nouvel. The inspiration is a mix of futuristic and industrial design. The result is a dark building, with long lines, and some curious color rooms! In other words, it's a good way to have unique pictures that everyone else.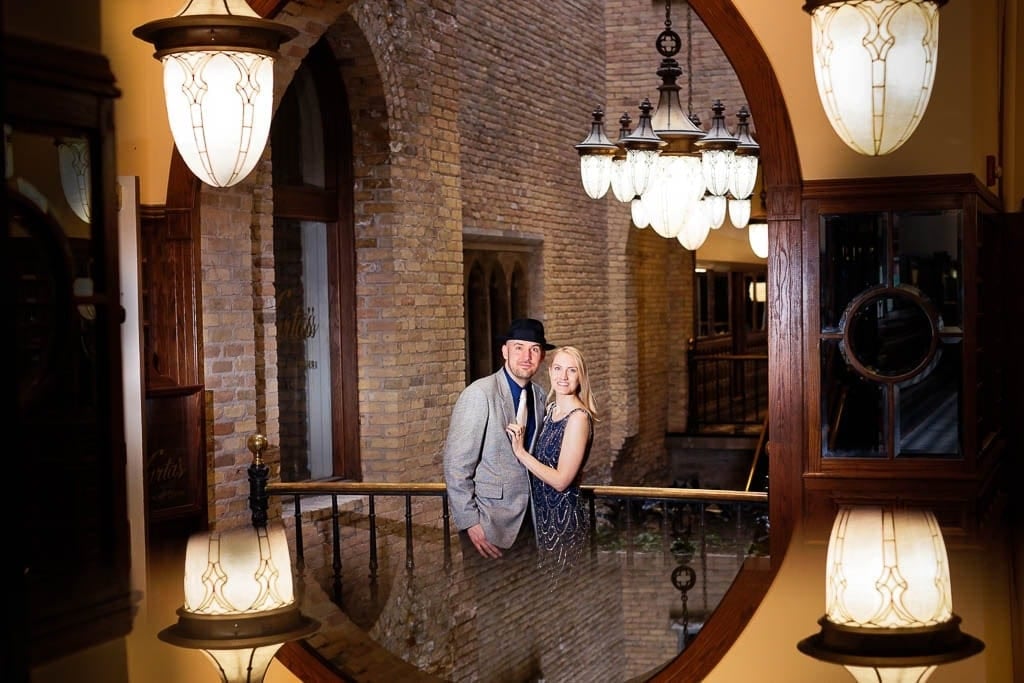 Nina's Cafe in Saint Paul
If you like Gatsby the Great and are if you need a back-up solution in case of rain for your photos, then you would love this century-old building. Established one century ago at the intersection of Selby Avenue and Wester Ave, it's a Richardson Romanesque-style construction. Have a look at Sam & Ben images at Nina's cafe; it's actually the third part of a long engagement session which started at Como Park. Look at the wood panels on the floor, the glass door and the vintage tiles! This place could also work for senior college pics!
Winter Engagement Sessions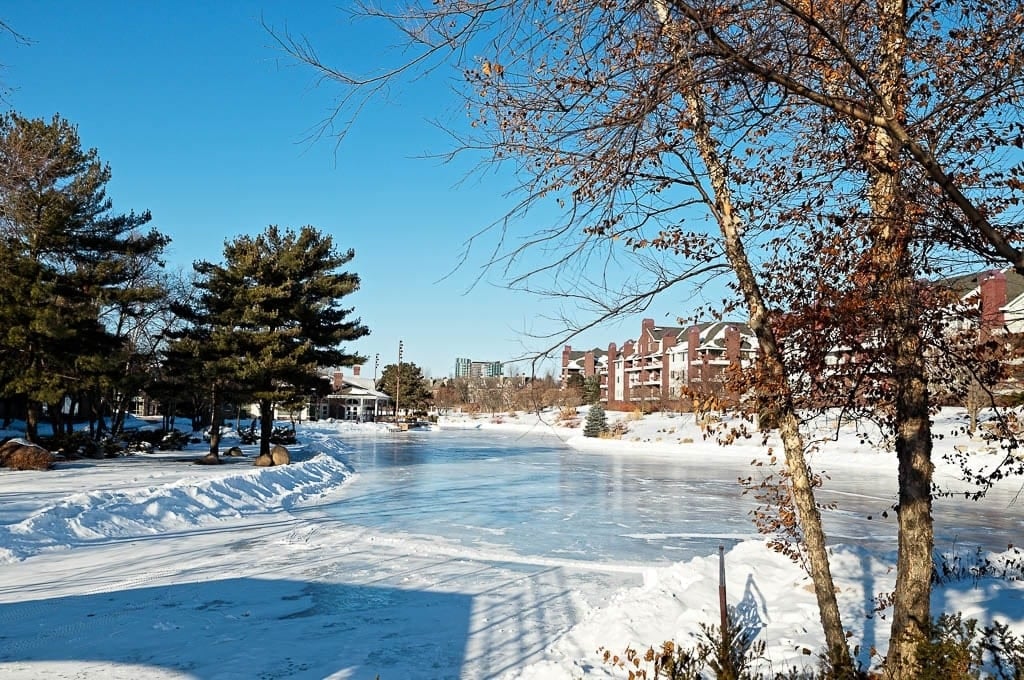 Centennial Lakes in Edina
Located in the south suburb of Minneapolis, the Centennial Lake is a unique location. It's the perfect mix of modern architecture offered by the twin cities and an artificial park. It gathers a large variety of plant species and recreational activity for families in a restraint area. There is even an auditorium to celebrate a wedding ceremony!
Discover Emily and Darren's engagement session, which took place on a frozen winter afternoon. They just need to walk a few feet away to have a completely different backdrop.
You could also consider this location if you are looking for the perfect place for a surprise proposal on the ice!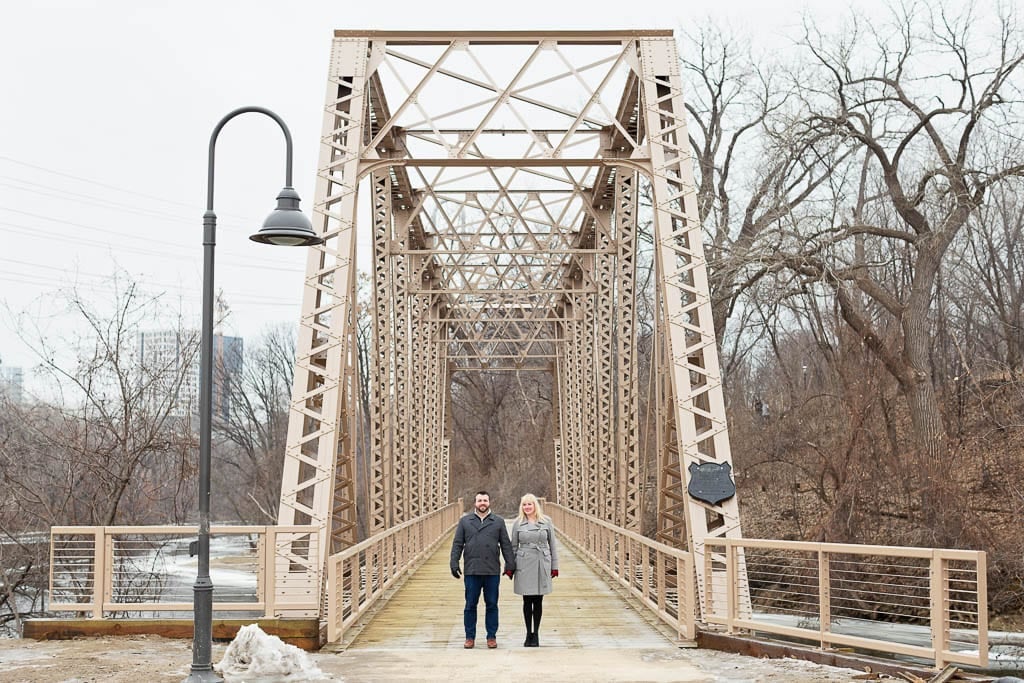 The Boom Island Recreation Park
This spacious park is stuck at the west extremity of the Saint Anthony Main Street. It connects to the Harriet Island with the Nicollet-Boom Island Bridge; a vintage industrial bridge that we used during Allison and Reid session. Most couples would take advantage of the gorgeous lightening offer at the sunrise. And if you end completely frozen after having your pictures taken, you could still head to a brewery. There are several amazing around.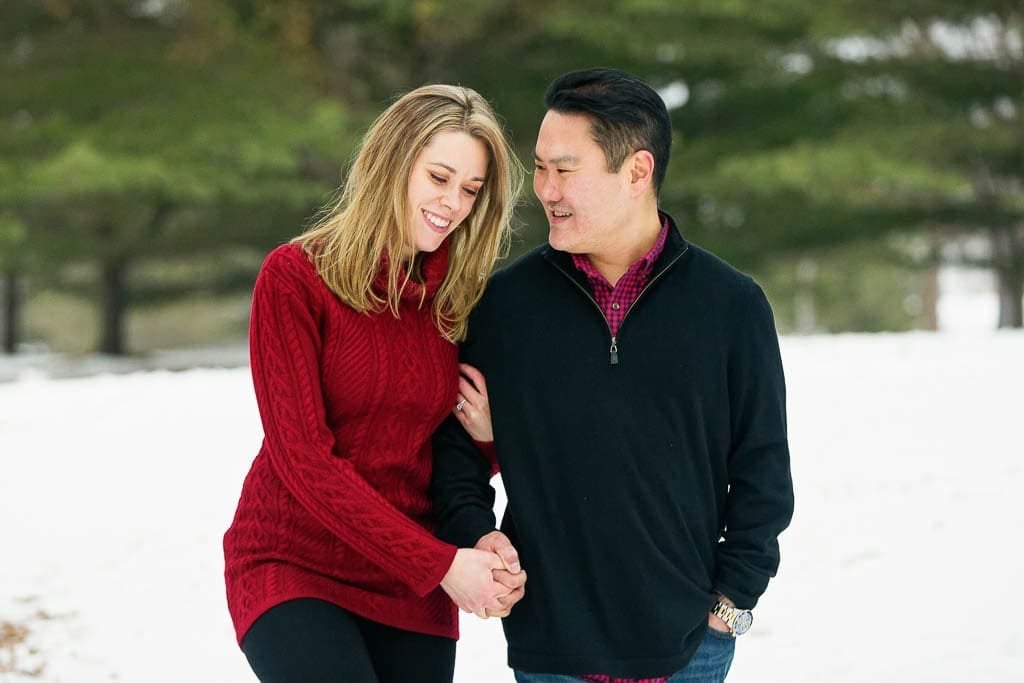 Theodore Wirth Park Engagement Photos
On the west side of the Mill City, this 780-acre park is by far the bigger you can find in town. It features a large variety of options for your photos: several lakes and pounds, creeks, meadows, lawns and hills. That's where Liz and Alex had their pictures taken in front of our camera before their big day. It was nothing but laugher and fun. A few months later, it's at the Theodore Wirth Chalet that we shoot their memorable party.
What set us apart from other photographers

A background in Advertising photography
We offer a fresh approach of wedding photography starting from your intensive first consultation to your web galleries. Discover how our experience in advertising photography allows us to transform your portraits into arts. Our talent goes behind capturing stunning memories of your wedding. We use our camera as a tool to create creative images that reflect your nature, your tastes and that you will cherish for years.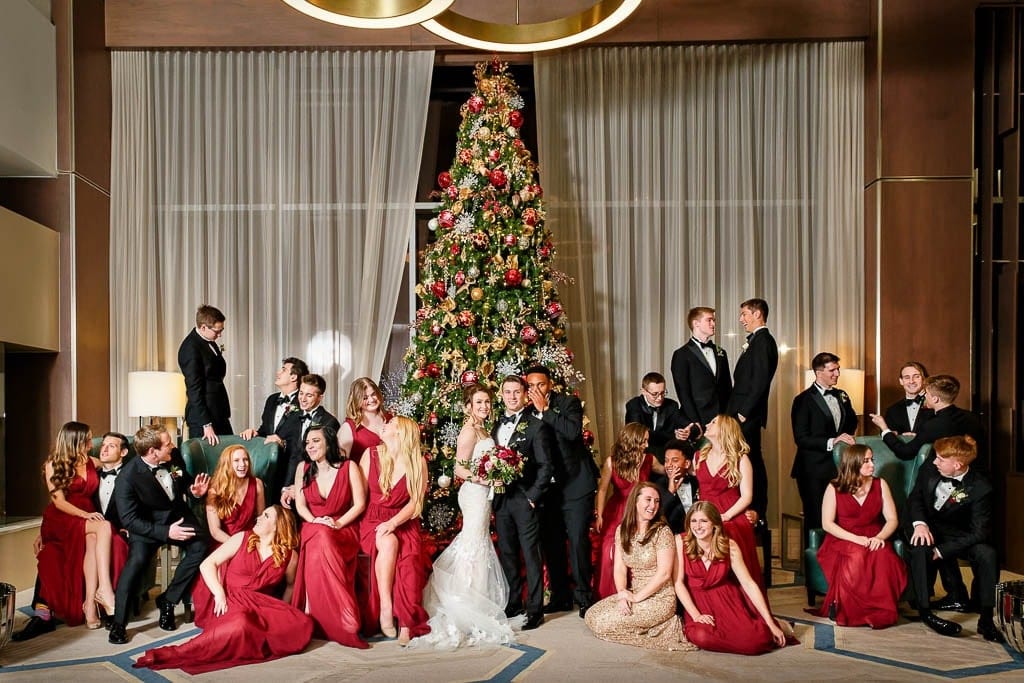 How We Include Graphic Arts in Your Portraits
When you mentioned wedding photography, most people would spontaneously think about photojournalism. This is by far the most common way to capture with the bride and the groom's true personality. But, as a photographer with advertising skills, I like to stage creative portraits. And to do that I use a variety of technical: off-camera flash, color gels, lenses, mirrors and much more. Those pictures are the one that you will proudly print in big and hang on your wall.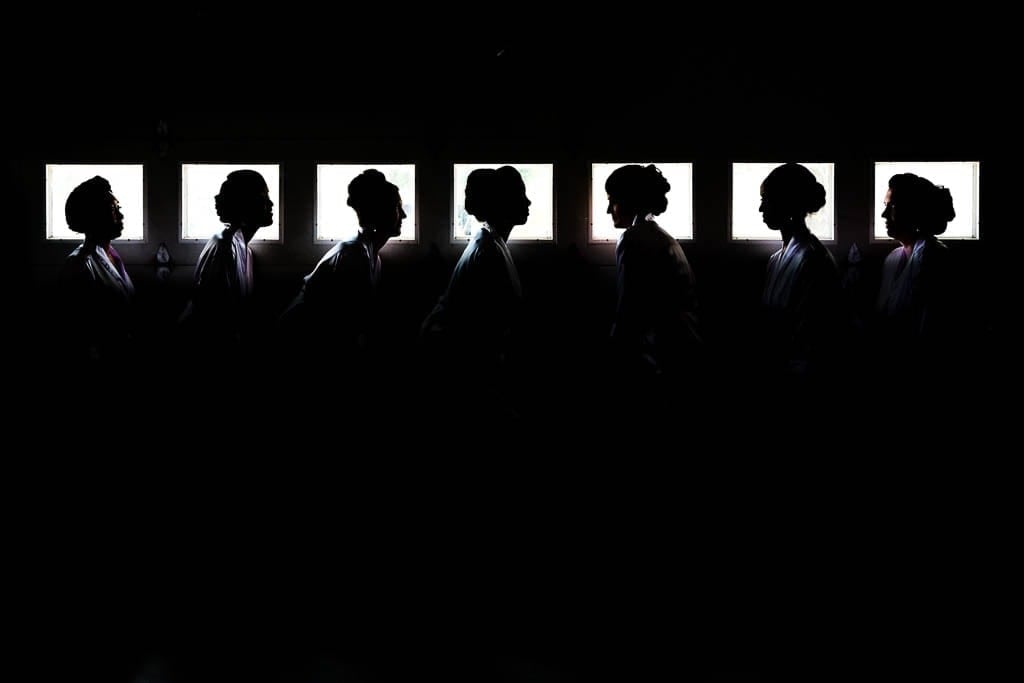 A clear price for a long (enough) 10-hour coverage
We offer our clients a clear price with our 10-hour coverage package. That allows us to catch great and authentic photographs of their one-lifetime event in the Twin Cities. Most of our clients receive hundreds of pictures and spend for their photographers an average price between $2500 and $3500. That includes wedding albums, second shooter, photo-booth, prints, and other options.

A Photojournalism Approach to Capture Memories of Your Ceremony Day
Learn how we capture authentic memories and true personality of our client's lifetime event? Why do we stand amid the best photographers in St. Paul, Mn.
Then learn how we use our two cameras to capture a variety of moments. Finaly discover how our creative pictures are staged. Eventually, look at our unique products, such as our luxurious wedding albums. We also offer photo-booth, posters and other services.

From Los Angeles to Rhode Island; Ready for Your Engagement Session.
Contrary to other vendors, we are happy to travel to capture all the feelings of your stunning day. As LGBT friendly photographers, we capture wife and wife, husband and husband relationships from Washington State to New Jersey! So if you are planning a destination wedding and are wondering if the distance would be an issue; be reassured, it would not be. We especially would enjoy national parks!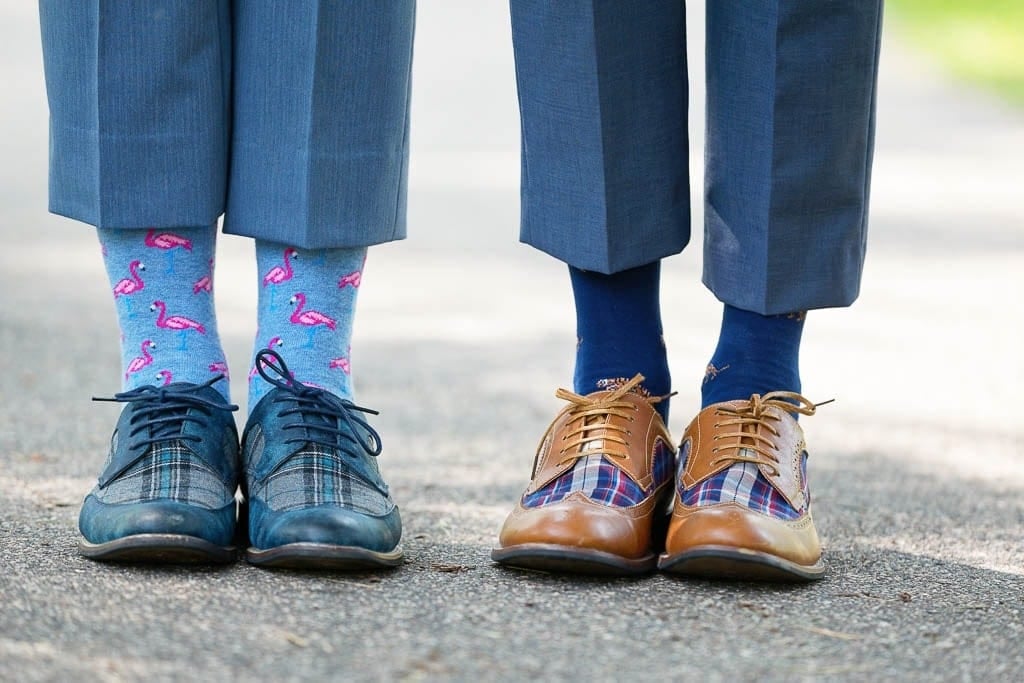 Advice for the Perfect Coordination of Your Outfits and Accessories
Are you planning a summer photo session in Minnesota? Discover your recommendations, from real photographers, to coordinate your clothes properly, jewelry and makeup for impressive portraits. Find inspiration through some examples and learn which mistake you should avoid. That could also apply for future family sessions!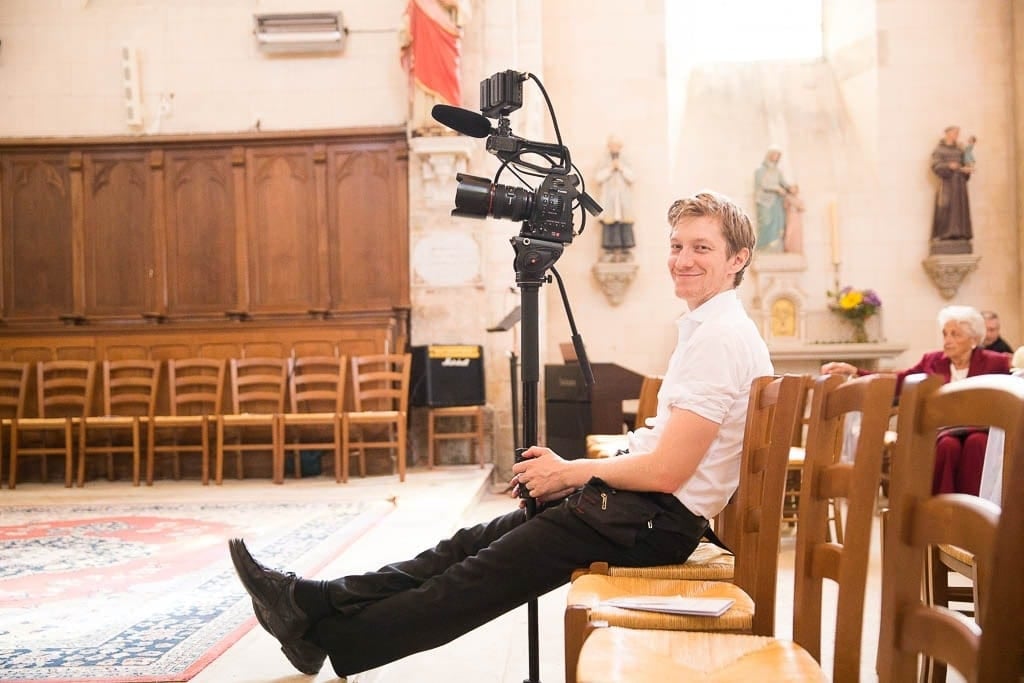 Photo AND Videography for Your Midwest Wedding
You are planning the biggest party of your life in the Twin Cities and you desire all the feelings to be recorded in photography and also in videography. We believe that video footage and photographs are two complementary media capturing different aspects of your gathering. Also, we are proud to recommend vendors we trust, showing a high level of professionalism. We also understand that our client doesn't have much time for planning, so we try to make it as simple as possible for them. Learn how!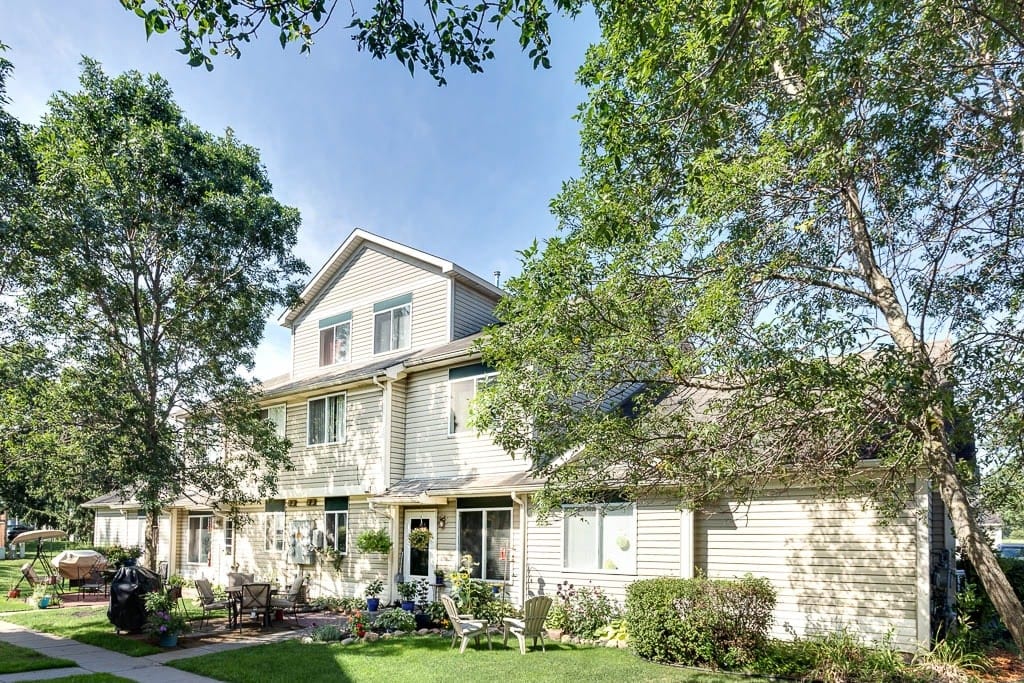 Real Estate: A Photographer Who Does More Than Portraits for families
As a photographer, I shoot most of my weddings in the Twin Cities. Nevertheless, I also offer photography services for realtors in Rochester, MN.
Learn here what's the role of such a photography. Apply to weddings it could create pictures of the highest refinement.
Spoiler alert: we mention camera technology terms, and we focus mainly on the viewer's engagement.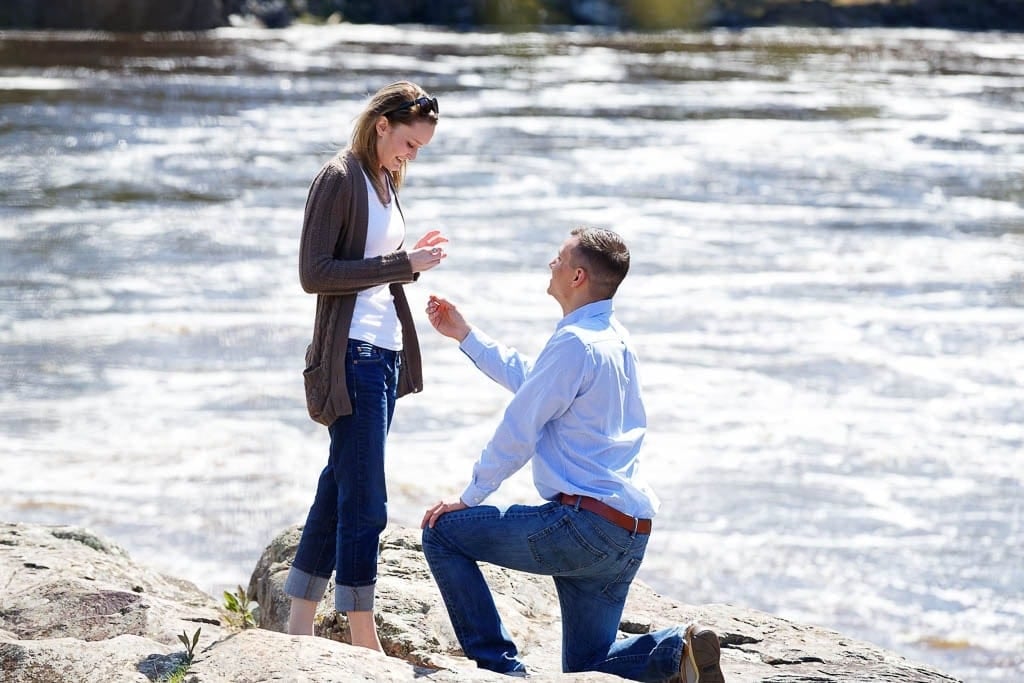 Surprises proposal: What you need to know to receive significant memories of your event
If you are about to make your one lifetime offer to your beloved one, you might desire to keep proofs of this moment. Thus you are looking to hire a photographer for your surprise proposal among the hundreds of photography vendors in your region. But you do not understand how to hire the right one who would perfectly catch the emotion.
In photography, you need a prepared environment to catch stunning memory.
Learned how we do so!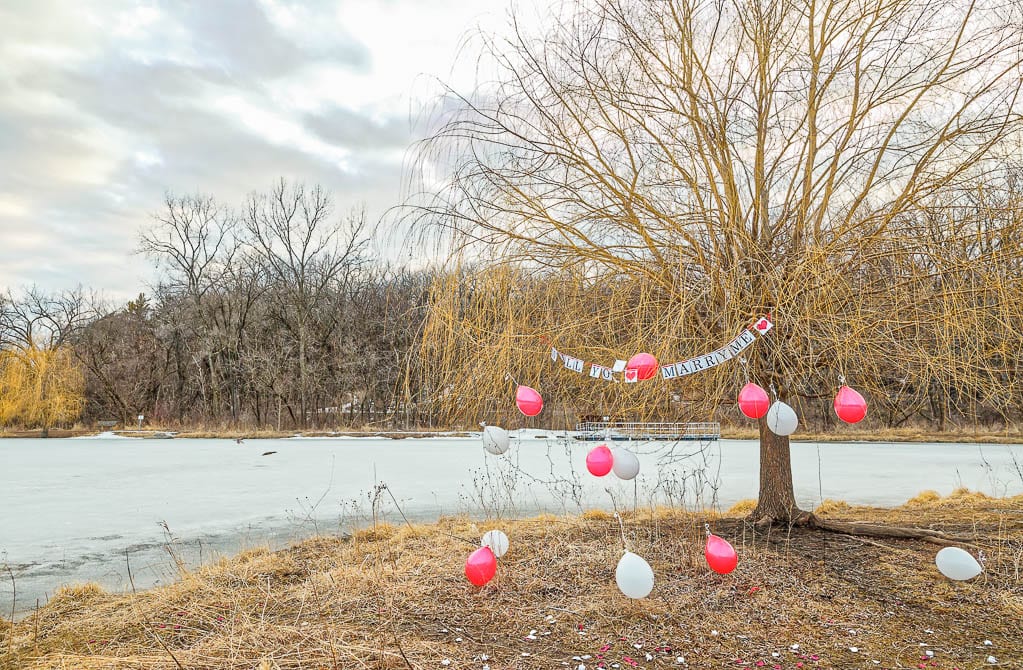 Best Locations for Your Proposal in Minneapolis (and beyond)
The choice of the perfect location will play a huge role in the result of your pictures. As a Minneapolis wedding photographer, I have made a list of the number one spot where to propose your girlfriend to become your wife. You see that there is a large variety of location depending on your personalities and your relationships; All of them should guarantee you some unique moments to cherish.

All You Need to Know About Photographers
In this article, you will understand how professional image makers catch genuine emotion with a camera. You will learn why it's important that your personalities and the values of your vendors. We will speak about albums and coverage. And, finally, we will reveal to you a bunch of marketing technical that the imagery industry use. You will learn what really matters, and which argument is fallacious.

Our Commitment to Families and Their Celebration
We are living in a time of confusion and we believe it's important to clarify remind our values. We believe love has no gender, no sexual orientation; thus we proudly offer photography coverage for LBGTQ Couples in the Twin Cities. We are happy to shoot a simple photo session, an elopement, or even a singular ceremony. We value the personality and the specificities of all our clients, which we treat with the higher respect.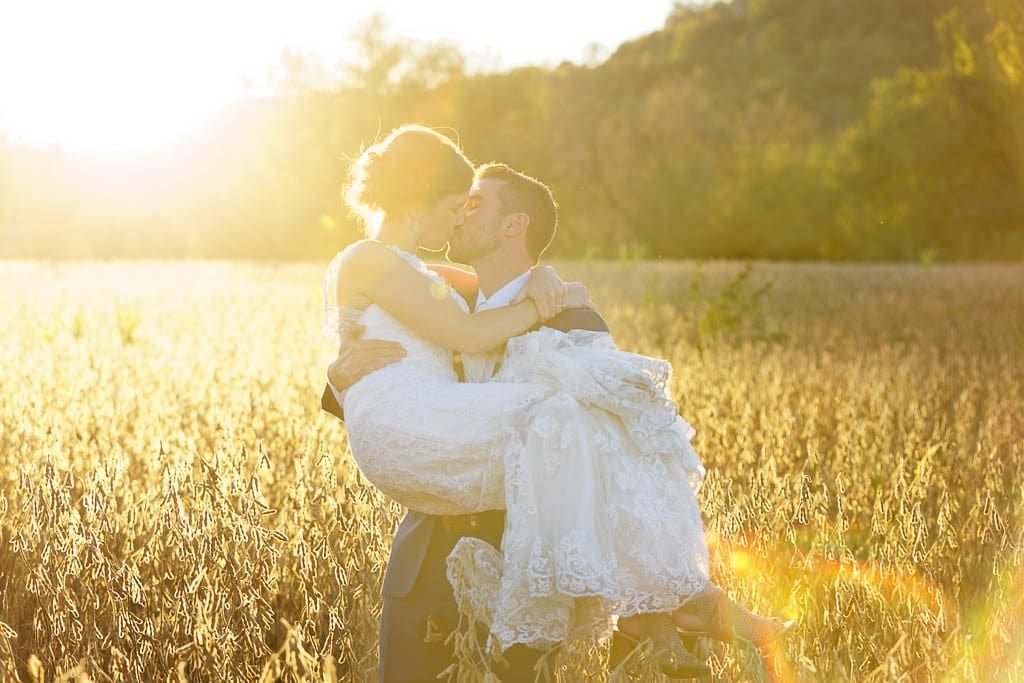 A Relax Personality Favoring Simplicity and Artistic Portraits
At French Touch Photography, we understand it is (for most of you), your first wedding. In consequence, we presume that you have no previous experience in front of a professional camera (except maybe some senior shots). That's why we try to make it as simple as possible for our clients, offering a package that makes sense. When you hire a wedding photographer to cover the day, you are turning a husband and wife; you want something natural and qualitative. That's exactly what we offer!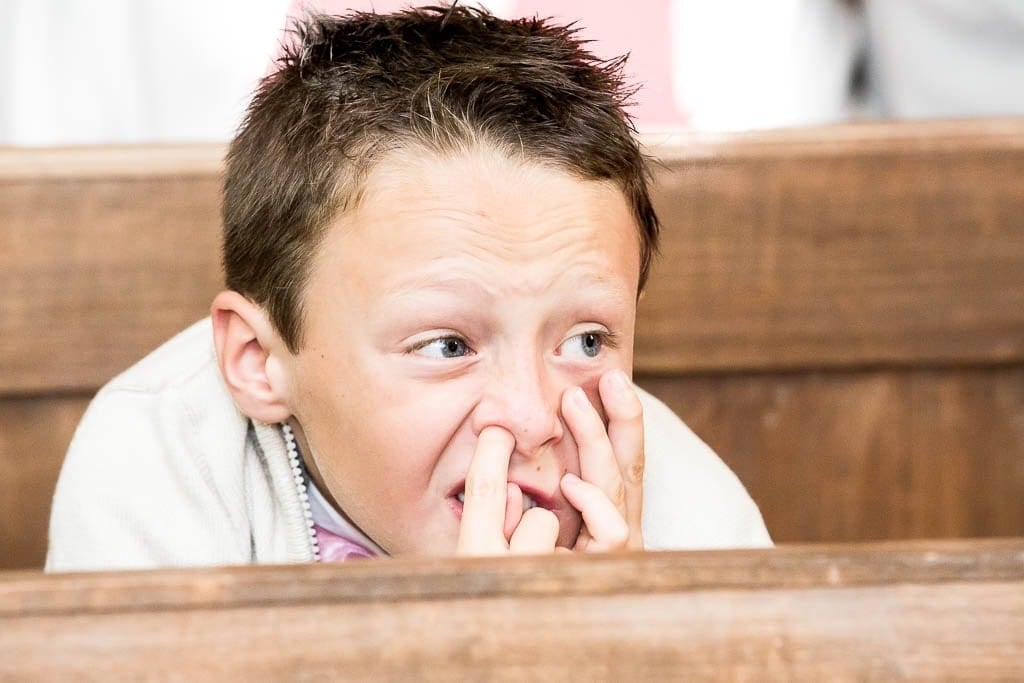 A Decade of Experience Understanding Individuals
I have a degree in Art from the University, and another degree in a famous Art School. With French Touch Photography, I am continually to improve the art of portraiture.
Have a look on my intense portfolio.
I have covered over 300 unions during the past decade! That includes heterosexual couples and LGBTQ marriages.
I research of the essence and authenticity. That gives me the opportunity to travel around the globe.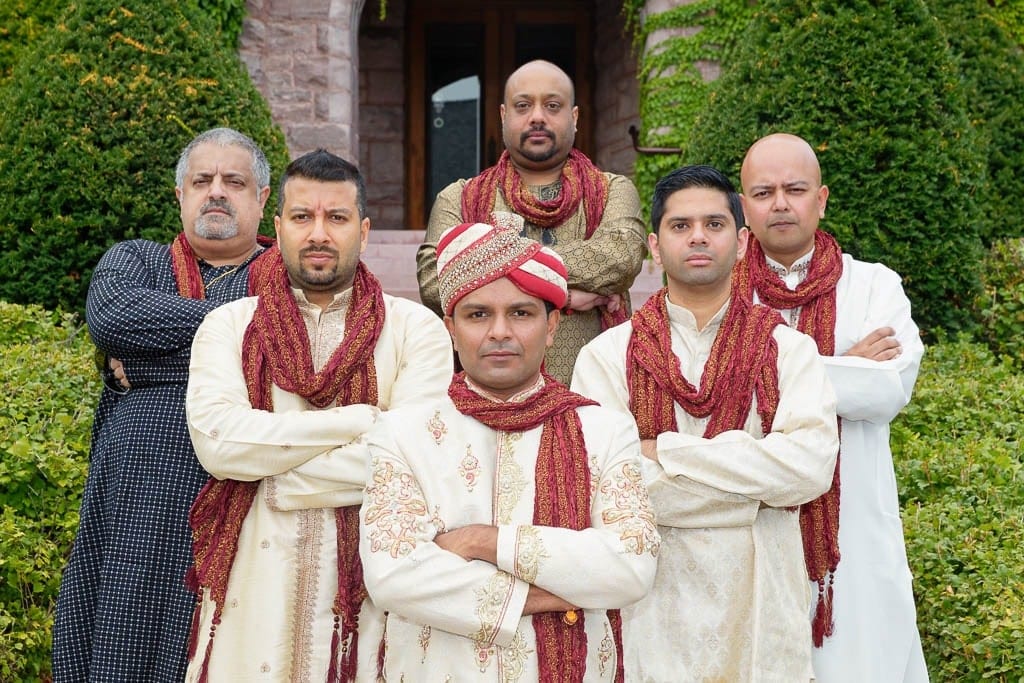 Photographer for Indian Wedding
Some culture, such as the Indian, has a variety of rituals involved in their rituals. To be correctly immortalized, they required not only some talent but creativity, and a deep understanding of the traditions. Check at Darcy and Niraj wedding at the Van Dusen; more than colors and patterns, there was a burst of laughter and tears. Paired with a second traditional Protestant union and a lot of unexpected events, it was a genuine moment of pure joy.

Why We Believe That Photographs and Albums Matter
You can have thousands of artistic pics. If you don't print them, you might never enjoy them. That's why, as photographers serving Stillwater and the Saint Croix Valley, we are happy to offer high-quality photo albums that should last a lifetime. We design each one with talent and attention to tell your story, showcasing the top moments, and most of all, your guests.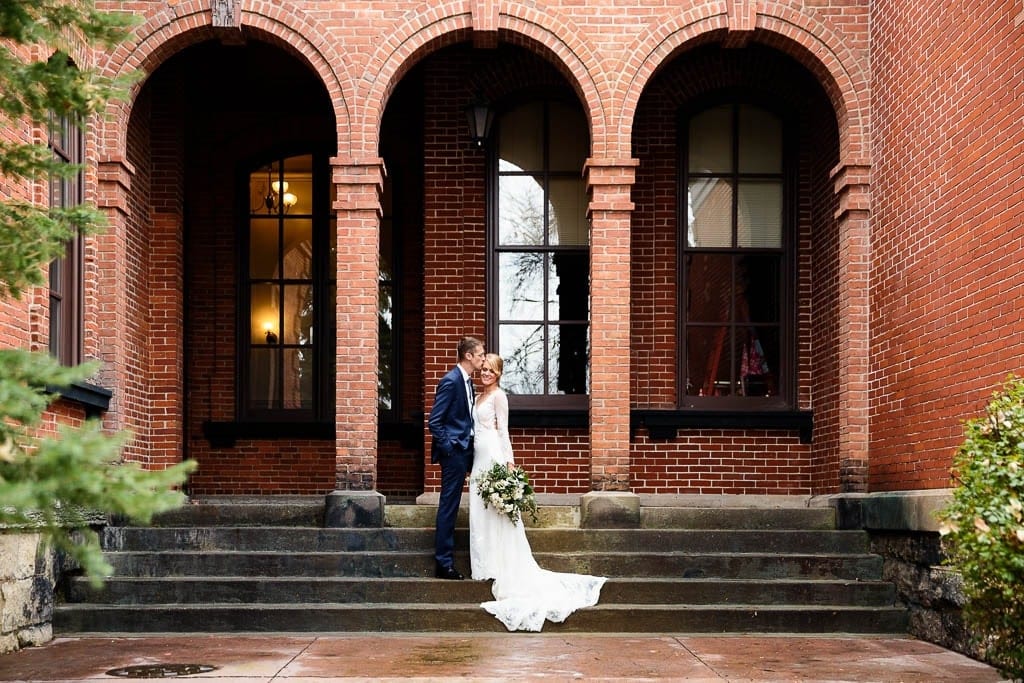 Timeless Inspiration for Your One-Lifetime Event
If it's easy to be seduced by the last fancy photography filter effect, but we believe we do not take our photos for the husband and the wife, but for most of all of their great-grandchildren. If you need to find the right professional photographer for you, we would invite you to compare our work with other photographers and then asking your those questions; Do you feel the emotions? Can you experience the bonds between the unique members of the families? Do you think clients would let us only wonderful compliments if they were not plainly satisfied?