Best month to get married for photography in Minnesota
What is the best month to schedule your ceremony in the Twin Cities? When should you stand in front of the camera ? As a wedding photographer, it's a question I have often been asked. Choosing a month to get married is never easy.
Of course, there is no one unique answer, otherwise everyone would get married on the same day. But I will try to help you pick the best month for your event!
That's why, here is a short article summarizing the most important element to take in considerations: weather and friends.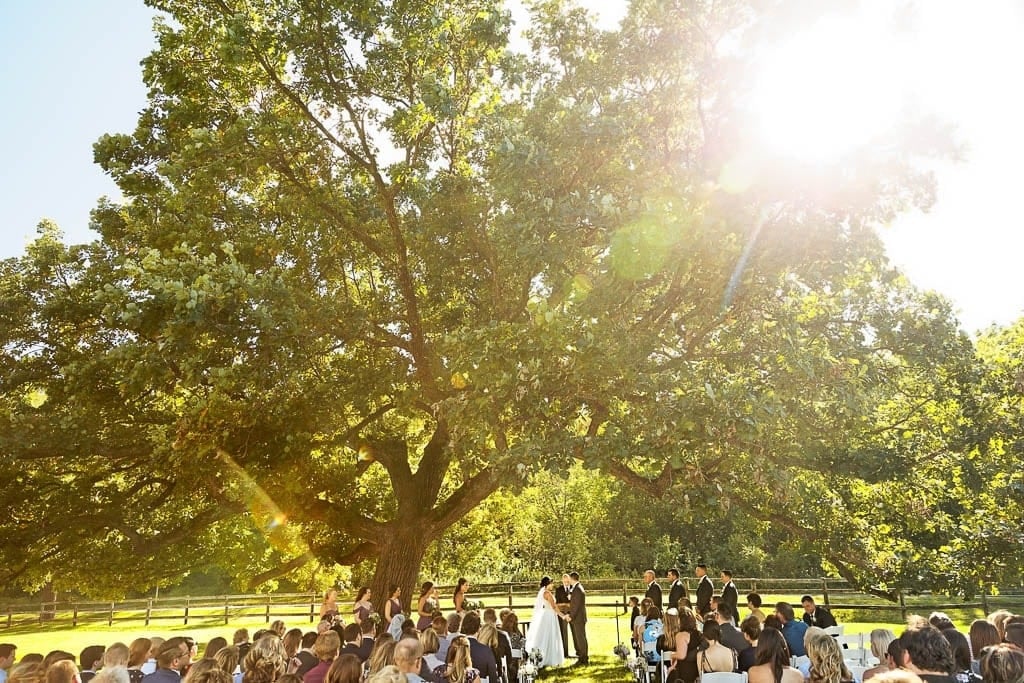 How Climate can impact your one lifetime event
Also called "L'Étoile du Nord," the north state is located in the corn belt, and offers a continental climate, with warm summer, and very cold winter.
There is a clear distinction, between the south-east where humidity level is high, and the north-west which is dryer. The Grates lake area is protected by a local weather effect, that offer cool summer, and warmer temperature during winter.
Spring and Summer
Summer starts just after the winter with warm temperature. In contrast to European's spring, that presents a slow temperature evolution, Minnesotan experience a very short spring (and warm) season that lasts about a month and a half.

As a result, the blooming season is very short, and in two weeks a landscape with trees without leaves can turn complete green.
Average Temperature in St-Paul are above 50 °F from April to October, with a peak above 80° in July and August. That being said, the central east part of the state presents a higher level of moisture that increases the sensation of warm temperature. In other words, a warm summer day the central east part of the state can be considered as an extremely warm day to host weddings.

Fun fact, statistically, the only month that doesn't show any trace of snow in "the 10 000 lakes state" are June, July and August.
Precipitation curve
The precipitation curve follows the temperature precipitation. There is an average 112 days or rain per year across the state.
There is a few precipitation in winter (mainly into snow form), and the month the highest precipitation level is from May to September (above 3 inches a month), with a peak during August.
Thus, the warmer months, which are the preferred one to host a wedding are also the ones with the highest chance of a rainy day.
Nevertheless the average precipitation days per month vary from 11,5 in May, to 7,4 in February, which does not make a very big difference when you are planning an outdoor event and would like to avoid rain.
Autumns and falls color, a season to bet on for your special day.
Fall is the favorite season of many photographers in Minnesota, and also the month with the higher number of portraits taken and weddings. Continental climate gives to the 10 000 Lakes states a curious fall. Indeed, temperature can swing a lot from warm to cold temperature in a very short period of time.
The result is that tree leaves all turn yellow and red at the same time, and for a couple of weeks, offer photographer an amazing colored background to take pictures.
Unfortunately, those colors don't last long, and just after trees' leaf quickly falls, offering a less exciting landscape.
Lots of Minnesotan schedule their wedding during autumn's hoping for fall colors. It could take place during late September, October and early November. Those period can also face lots of rain and storms.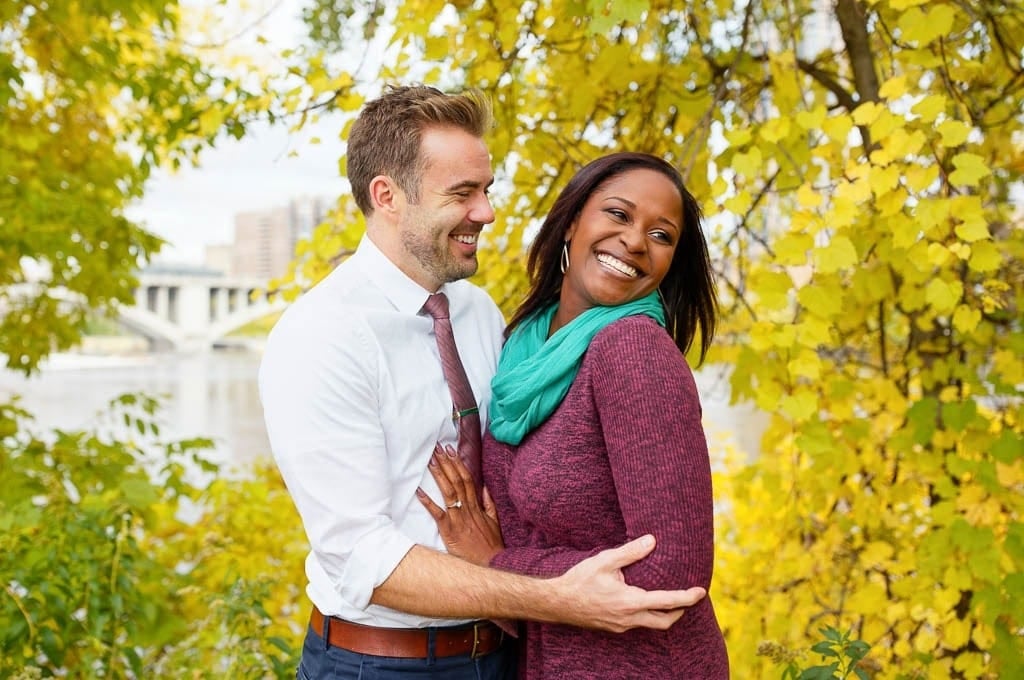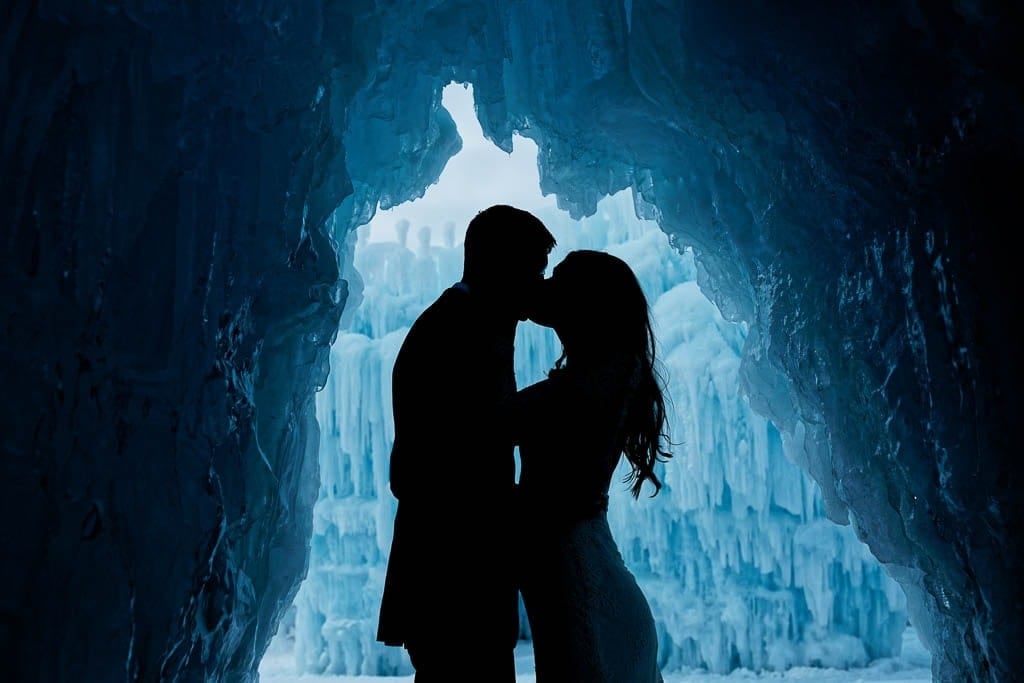 Walking the Aisle During Winter in the North State
Temperatures are very cold, and can go up to -60 °F, but the average temperature in the coldest month of the year (December, January and February) stayed between 10 °F (-12 °C) and 20 °F (-6 °C). If those temperatures are clearly not appropriate to hold an outdoor wedding, they allow a short photo session for the bride and the groom.
Snow in Winter
One of the main advantages of having a winter wedding is having so pictures taken with snow! Snow create a beautiful wonderland landscape that photographers love to immortalize!
The months having the higher average snow falls are November to March with 10 to 12 inches of snow a month.
Freezing rain, blizzard and snow storms
While winter months have a smaller amount of precipitation, they can still face some blizzard, sleet, severe snow storms and the dangerous freezing rain creating the black ice feared by drivers.
While Storm and Tornadoes usually last a couple of hours, freezing rain can affect the road conditions during several days after the rain stops.
Those are risks that you should be aware if you are planning a winter wedding and you have many people traveling.
Can Global warming effect help
Weather's data in the last century show significant warming of the temperature across all the state. What's more during the last past 10 years, the 10 000 lakes state has recorded some exceptional warm temperature.
The global warming effect affects the temperature prediction and switching period that make it difficult to choose the best month to get married. Indeed, one month could be warm and sunny for one year and terrible rainy the next one.
Other weather risks
Tornadoes, Thunderstorm and Derechos peak month
Tordanoes can take place from March to November, with the higher risk during June, July and August.
South of the state belonging to the Tornado alley area face a higher risk than the North Shore area located close to the Superior Lake.
Given the extreme violence of those events and the very poor accuracy of the weather prediction, there is no perfect date to pick in order to avoid tornadoes.
Thus, you should always keep a plan B in mind when planning an outdoor event.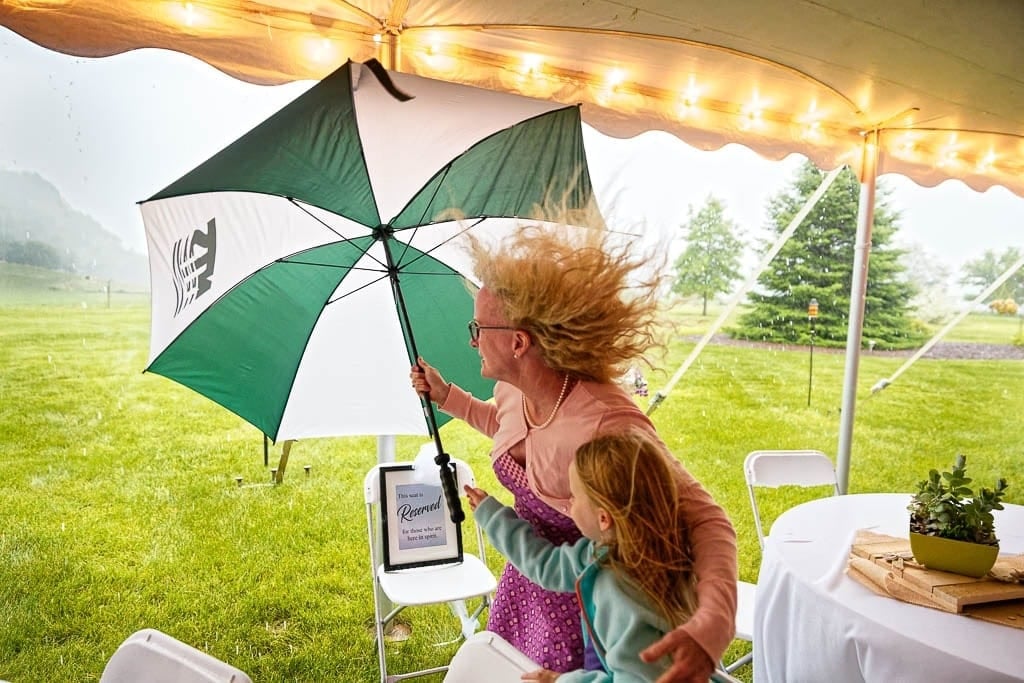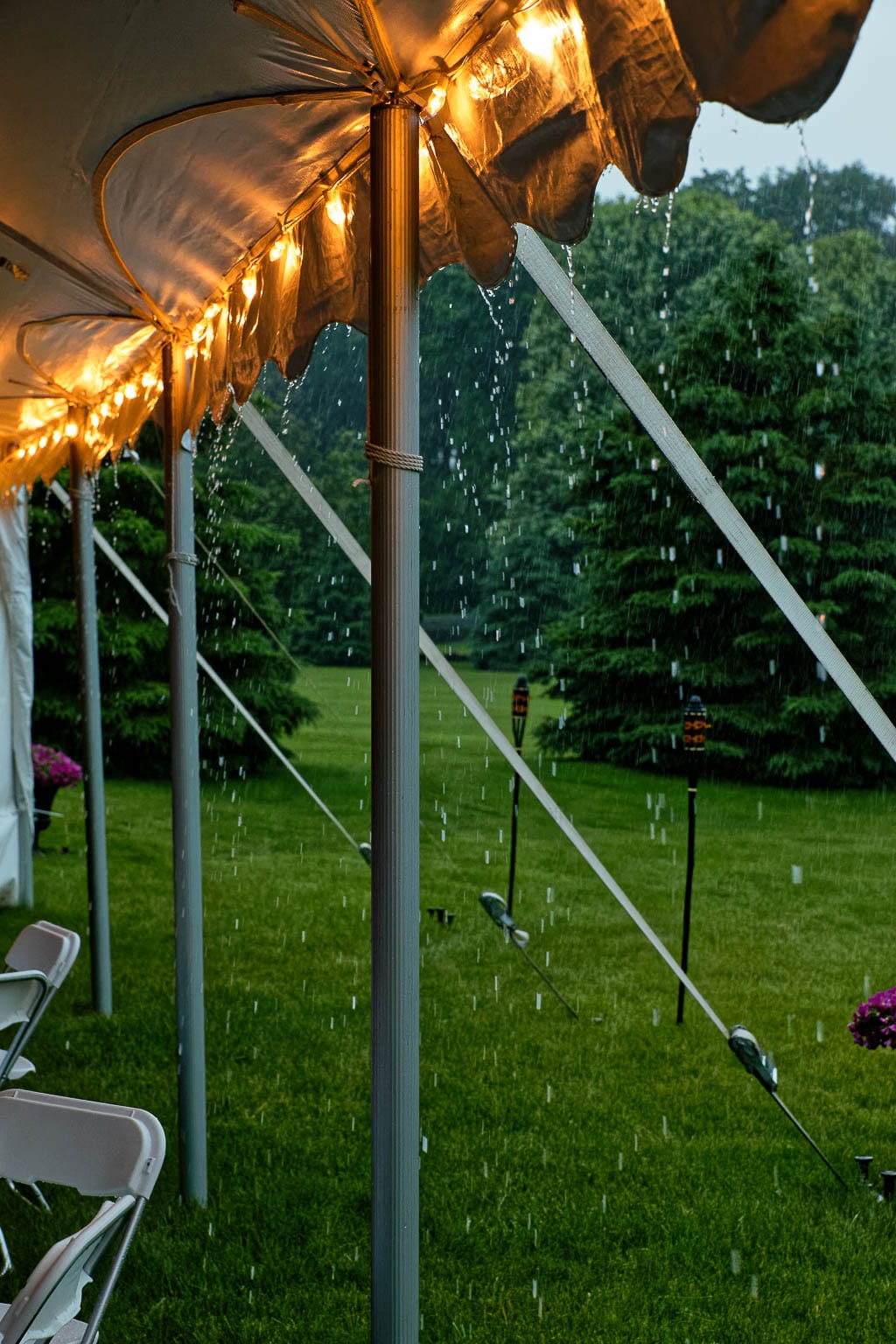 Flooding risk
Flood usually happens during the spring after a snowy winter and rainy spring. They are very hard to predict. Wedding venue, such as the Nicollet Island Pavilion, which is adjacent to the Mississippi River and Saint-Croix River have a higher chance to be impacted.
Rain
Annual Precipitations Maps (available on the Minnesota Department of Natural Resources website) clearly show a disparity between the north-west dryer (10 inches a year) and the south-east with more precipitation (up to 50 inches a year). While those numbers change during the years, the opposition north and south remain.
While a light rain is not a problem for the bride and groom who could be protected under an umbrella, neither for a modern camera which is waterproof, a heavy rain at the opposition could be a problem. Indeed, you don't want your dress dirty. What's more, rain drops on the lens simply make pictures impossible.
Weather Consequences Regarding Your Wedding Month Choice
After exposing all the risks related to the weather, you would probably imagine that all couple would consider holding their wedding reception in a covered venue. Indeed, you don't want your party to be ruined by an unexpected tornado or a simple rain.
Well, You May Be Surprised to Learn That "L'étoile du nord" is a pretty young state. In consequence, compared to older states such as New York City, it offers only a few amazing old venue that looks like a castle.
In other words, most of the venue in focus to take advantage of the natural landscape. Indeed, most of them offer outdoor options for the union ritual. In this intent, winter month are not famous, with only 5% of couples' choice.
The spring, which can be pretty fast, can still have some snow. What's more the blooming period is unpredictable, but clearly remains one of Minnesotans' pride. In consequence 15% of weddings take place during spring.
Fall, that is the second most loved time of the year that chooses Minnesotan for their weddings with 38% of marriage taking place. And finally, without a big surprise, 44% of in love people, tie the knot during summer days with an officiant.
While most of Minnesotan include some outdoor part in their wedding event, 70% of couples, wants to be fully covered in case of bad weather and chose a venue offering indoor wedding.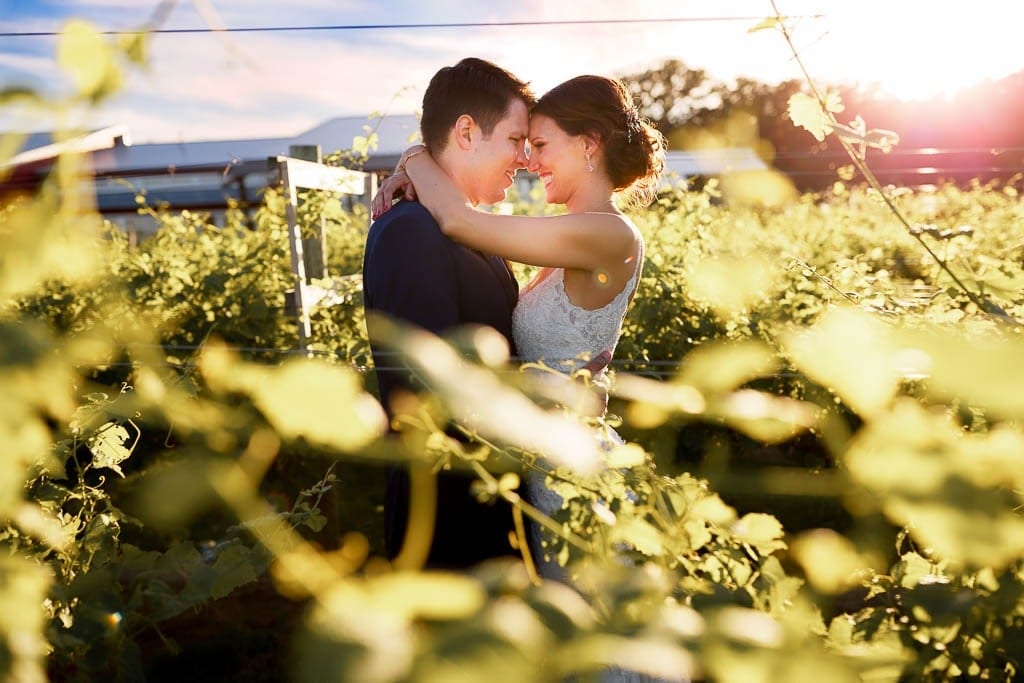 ---
Weddings Portfolios: Example of celebration near Minneapolis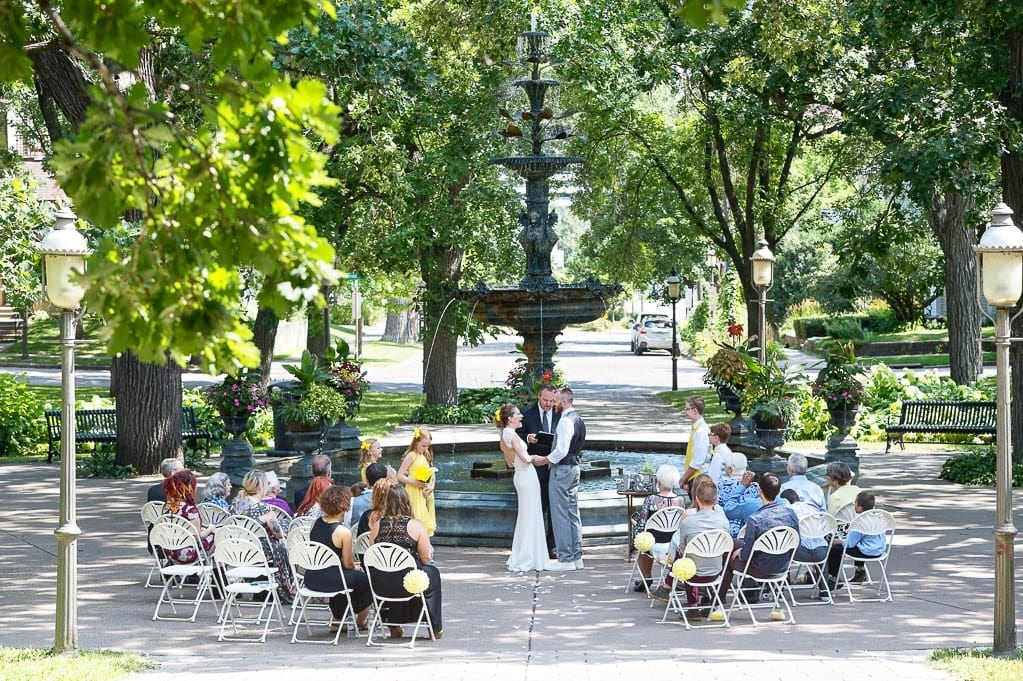 For this July intimate park wedding in Saint Paul, Minnesota, they decided to get ready in a secured place, such as the St Paul Hotel, and to host their reception in a restaurant, which they rent the entire floor. Those options are great for a sunny day, and also protect you in case of rain.
A Variety of Weather for a Backyard Wedding
For the June wedding with crazing rain taking place in their parent's backyard, they bet everything on a nice weather. But it didn't turn out as expected! They had to compose with between, clouds, winds, sun rain and storm. Luckily, they planned a plan B.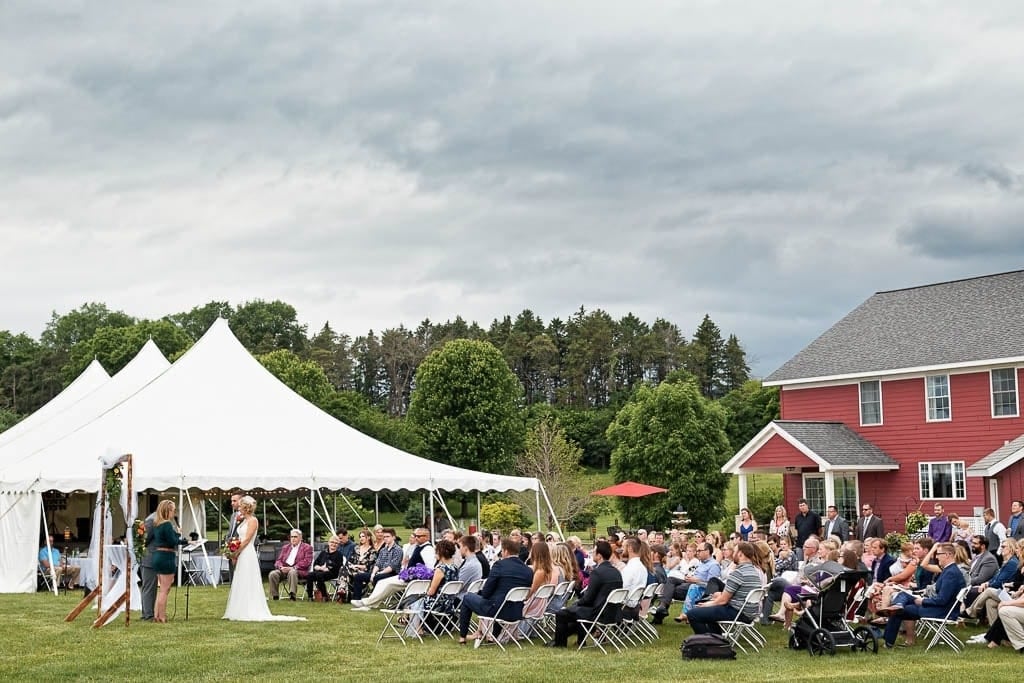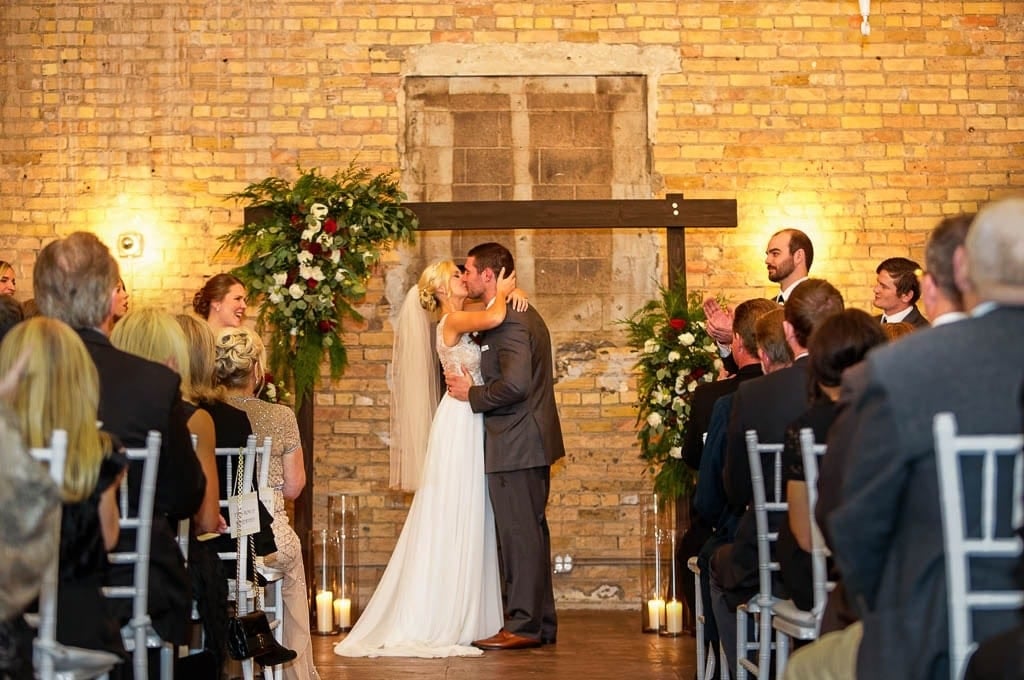 A winter wedding in MN, with a lot of emotion

For this winter wedding, they decided on the famous Loring Social to tie the knot and chose me among a large variety of vendors. It was a sunny day, and they had amazing couple pictures during the afternoon. The bride was brave and get out in the cold temperature. They were no snow, and thus we could use the clean downtown's street with its red industrial brick. Even on a snow day or a rain day, the venue offered option to take great photos.
A Warm Summer Day in MN
They decided the Town and country club for their wedding that took place on a very warm day of August. They church and their venue both provided a good AC systems, and offer large windows that let the light enter. Thus they enjoyed the sunlight and a fresh environment. Nevertheless, for the couple session we went outside in a simple park on our way tot the country club. There, we climb on the top of the hill to enjoy the breathtaking view on St Paul skyline.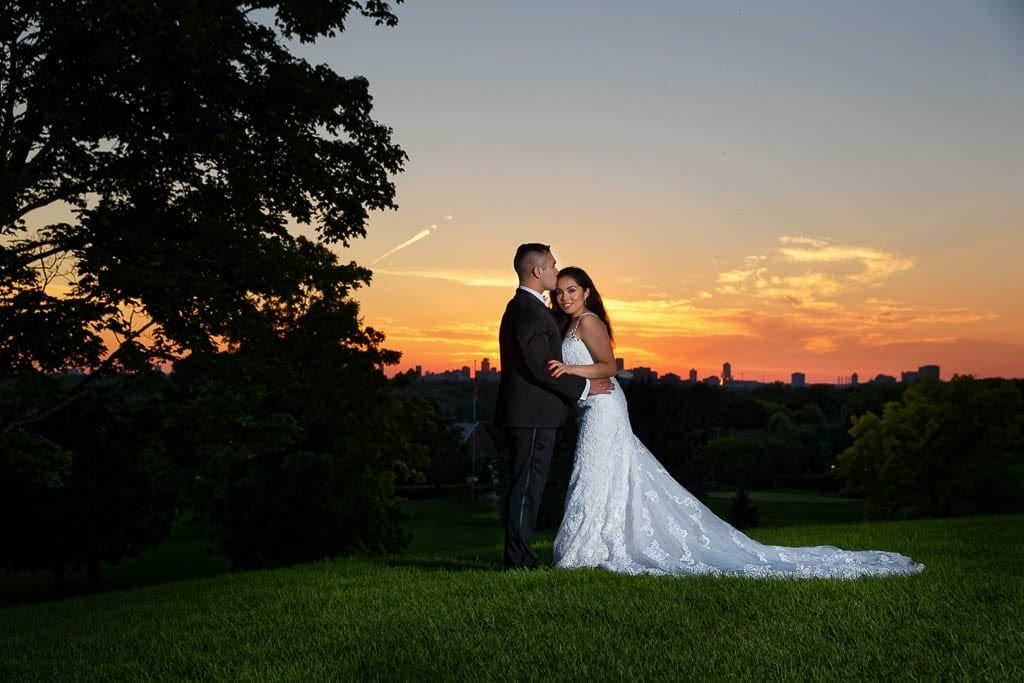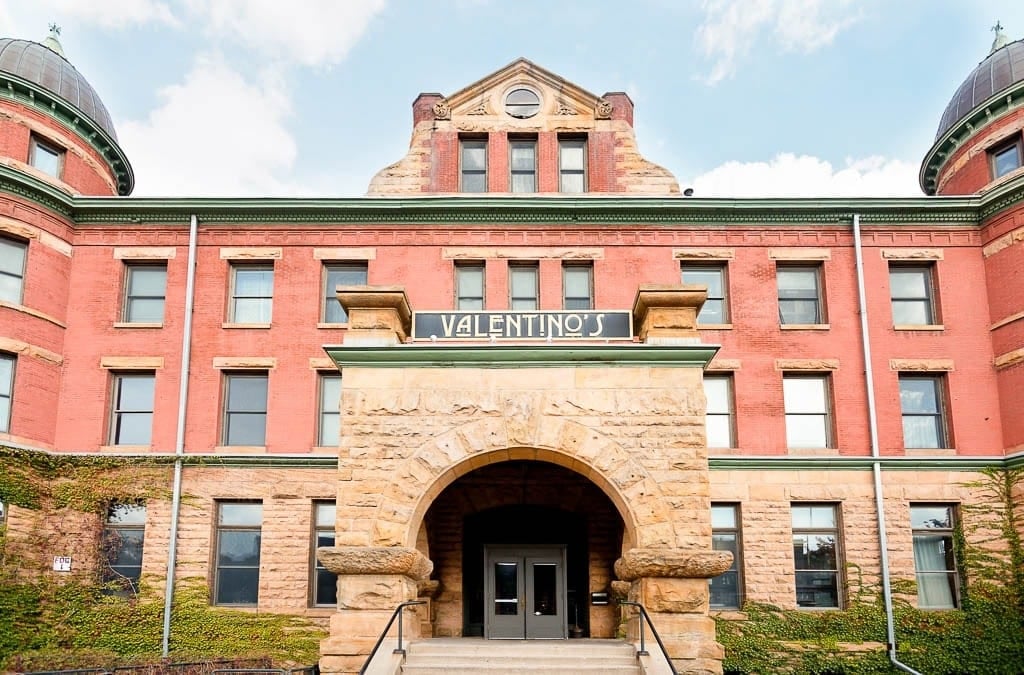 To Celebrate in a Tornado Proof Venue Near Minneapolis
Good news, choosing a tornado proof venue, such as The Historic concord exchange (Saint Paul, Minnesota) is not only offering your guest security and peace of mind, but also an elegant background to party. Actually lot of mansions, such as the Van Dusen, the Summit Manor is a tornado proofed!
---
Different Photography Considerations to have regarding the Weather
Miskitos
They usually give their first bite in June, with the correlation of temperature increasing and frequent rain, suddenly turning the climate in a almost tropical climate. If you are planning an outside wedding, you should really take them in consideration. It's pretty common to offer your guests bug spray to prevent being covered by insects!
Sun's position
In photography we pay a lot of attention to the light, and thus to the sun position.
While it may not sound obvious, summer does actually not offer the best sun light. Indeed, the sun reaches the Zenit, creating some disgraceful shade part of people's face. Indeed, a portrait with two dark areas in the eyes position is not very great. If you are not sure of that, I invite to take position under a highly directional light and shoot a selfie.
At the opposite, spring and autumn sun light is good (almost) all day long. You might still want to avoid noon light in April and May, but that's all.
Finally, winter is the season when the sun position is good all day long! What's more snow works as a natural reflector, who would light every single part of shade. Also winter Sun is very loved by photography's professional, and if you should just take the light in consideration, winter would be the best months. That being said, beside the very cold temperature (if you manage to survive them), the major inconvenience is the actual time of daylight offered during those winter months. It's usually night starting at 4 p.m. during December.
That's why I believe the months that offer the best sun position are March, April, September, October, November.
Cameras and low temperatures
My camera is 100% water resistant, and I can take pictures under the rain and the snow! It's probably the same for most of the photographers.
The only limit is the temperature. If we go below minus temperature (Fahrenheit), the batteries stop working.
Optional: Make-it easy, Forget the photography consideration for your D-Day and chose an After-Day Session
People who want to get married on June the 21st know they won't have the best light ever. Nevertheless one good option is to schedule an after-day session and shoot very early or very late, or picking another day in another season (spring or fall).
Your Families and Guests
One big question when choosing the right date is taking in consideration your guests, and making sure they would be available for your day! Of course the more people you invite, the more complicated it is!
Vacations
Indeed, if half of your guests have kids and you choose a vacation period, they you may take the risk having some of them not attending your wedding.
Family's temperament
If your guests love family holidays such as Christmas and Thanks Giving, and living in another state, then you might not choose a date to close to those special days.
On the opposite, if you want a small and family wedding that could be a magical moment.
Sundays
Sunday weeding is great if you are not planning a very large wedding and not wanting a long party. Indeed, must have people working on Monday morning would leave early.
Other National Day
Let say a national day take place Friday, or a Monday, it could be a great option for your guests. That gives them an extra day to recover for your crazy wedding party.
On the opposite, that could also be the weekend some people want to reserve one year in advance to escape relaxing in Mexico.
Events Days
Your best friends are football fan, then don't schedule your date on the supernal evening, especially if it takes place locally.
On the opposite, sharing a special event before or after the wedding, could be a great opportunity to spend some time with people you love;
There is not a right recommendation, each family is different, with singular values and priorities.
Guest's consideration: activity to enjoy after your marriage day among hundreds of options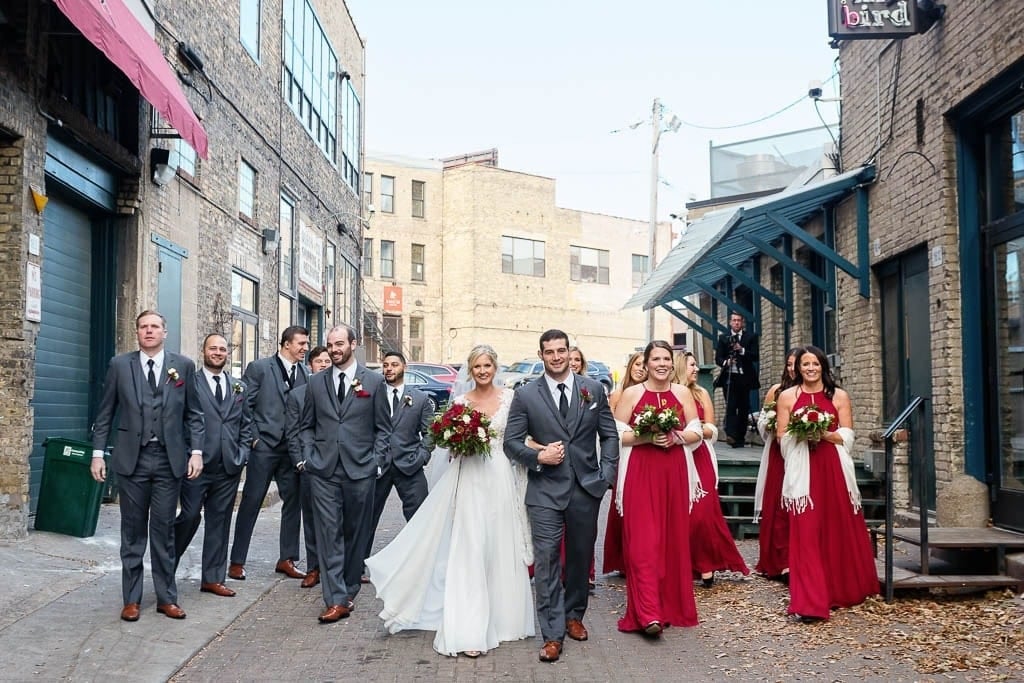 If you invite a lot of people and they traveled thousands of miles to come to see you, they might also take advantage of visiting the State. And, for obvious reasons, this is a state that people spontaneously mentioned when they think about traveling! Also if you have a hobby you want to share with your guests, you could take advantage of a fair and visit it together!
The Renaissance Festival is a fair reproducing medieval age, taking place in Shakopee from mid August to September
Grand Old Day, a festival taking place in Grand Ave in St Paul during the begging of June.
Saint Paul Winter Carnival is an old and famous tradition tacking place in the Capital streets during January or February. It can really impact the traffic.
Grumpy Old Men Festival is a festival involving multiple activity such as plunge, snow games and ice game, fishing. It takes place along the river at Wabasha during February.
Festival of nations is a multicultural festival featuring the diversity of the Midwest in St Paul. It takes place on the second weekend of May at different locations.
MayDay Parade & Festival (May)
Mille Lacs Band of Ojibwe is a Native American fare taking place at the Grand
Casino Hinckley Powwow Grounds, during mid June.
Dragon Festival, Saint Paul (mid July)
Bayfront Blues Festival, Duluth (early August)
The State Fair Is the most popular fair in the state, and taking place Saint Paul (August to September)
The Irish Fair, take place along the Mississippi River on NE Main St, the second weekend of August.
New Ulm Oktoberfest (October)
Rock Garden Festival, organized by the Current radio station at the Walker Art Center, the last weekend of June.
Bayfront Blues Festival is the jazz festival taking place in Duluth the second weekend of August
The Duluth Rising Ballon Festival takes place in Duluth the second weekend of September
Rochesterfest, is fair in Rochester, taking place in Soldier Fields the last week of June. It includes a parade and the famous liberty bell hot air ballon rally.
Take advantage of the market Competition to get the Cheaper prices for your marriage
How the Minnesota weather can impact the average cost of having your portraits captured on the cities?
Finally, let's talk about the financial impact.
Given that most weddings take place on a Saturday and that wedding season is pretty short during the year, it means that most people want to get married at the same time. In consequence venues and other professionals would usually not give a better price for those dates.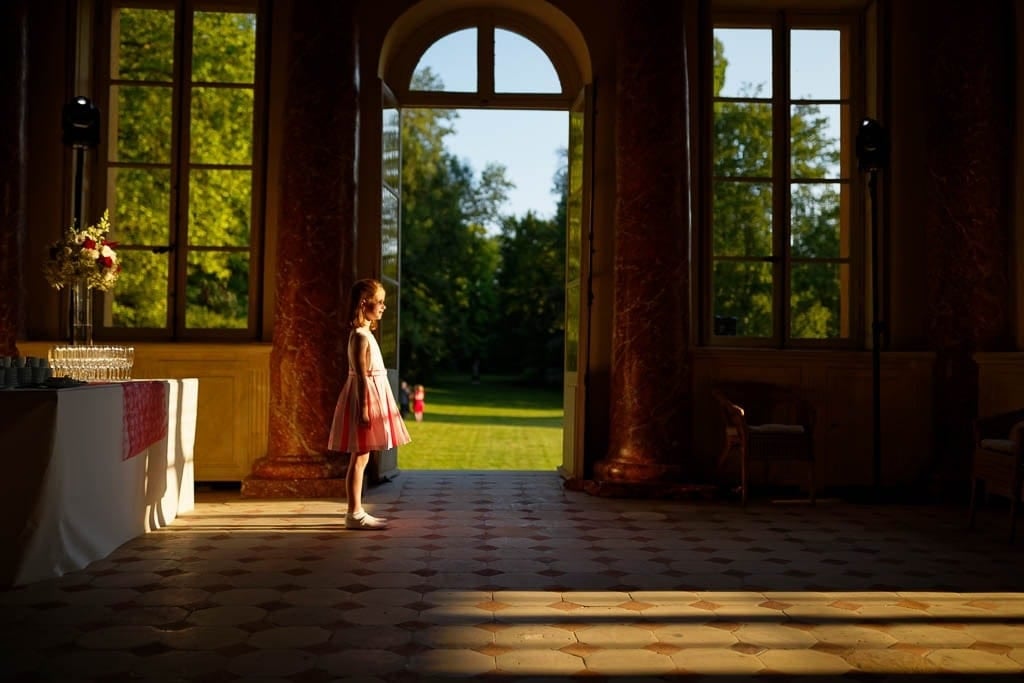 Save dollars with Winter's Collection, for photography, planners, officiant and venues
On the opposite, if you pick a date that no one else would choose, then you might have a better chance to negotiate a better price with your venue and your professionals.
For instance, ask for some quote for Saturday in June and a Wednesday in January, and you would notice a significative difference.
Smaller coverage, smaller albums, fewer memories
For some, winter means shorter ceremony small event, and shorter package. It's a good way of thinking if you want to save money, but, it also means less pictures and thus less memories to cherish.
Trust your personality, there is no one perfect date, or one perfect month.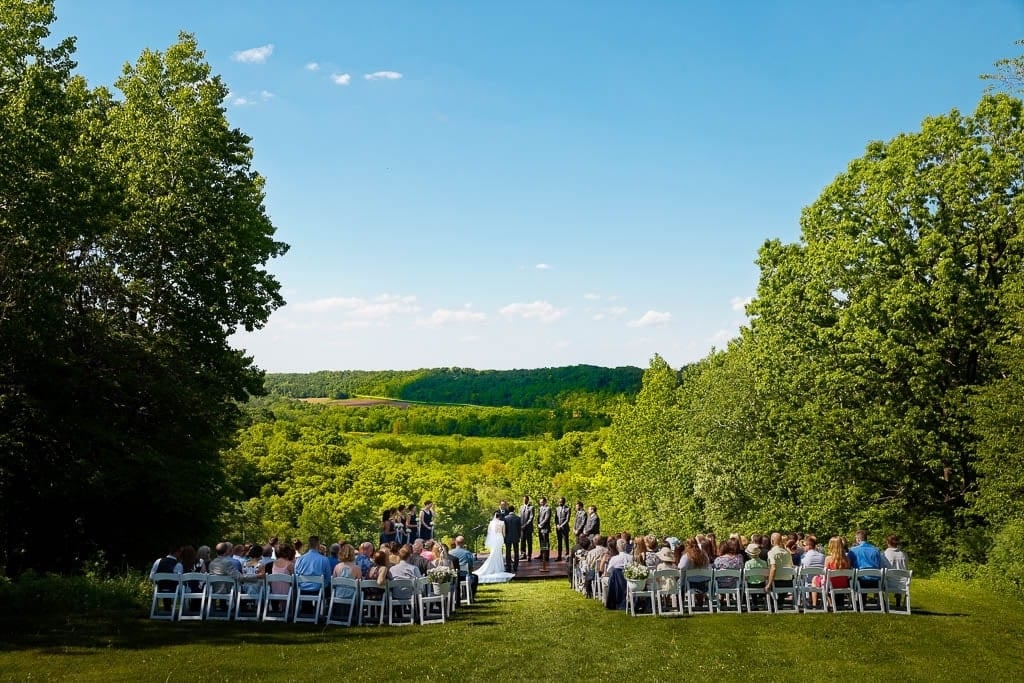 Every choice has advantage and disadvantage. I have tried to list them all to help you choose the perfect day regarding your interest, but there is not perfect day that works for everyone. Indeed, one bride could not support the summer heat, another could regret that spring is too short, another could fear snow in autumn, and another would hate winter cold.
So choosing your date is all about your taste and putting in balance the advantage and disadvantage each scenario can provide.
And of course, even if l'"Étoile du Nord" is the drier state in the Midwest, so you should have to worry much about rain on your special day compared to other states, you still take a risk. What's more, given weather can really change from one year to another, to bet everything on the landscape!
Those Photographers recommendations apply for great portraits and family photos
Whereas you are planning for a surprise marriage asking, or are photo session, best vendors, would suggest you coordinate outfits regarding … the month, the weather and the location!
Hair and make-up also play a huge role. And all some style are more advised for cold or warm weather.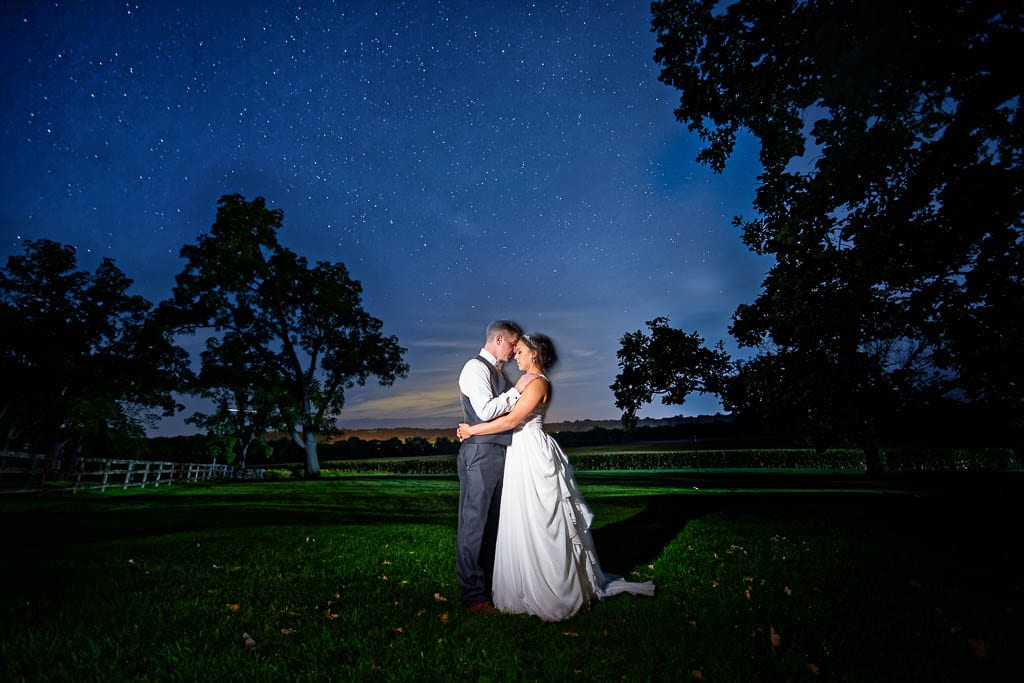 Now, Do Your Homework 😀
With all those recommendations in mind, the pros and the cons of each season, it's time for you to check at the venues and to pick your favorite month! If you are not sure, simply look at my past weddings and discover the one you love the most.