À la carte prices start at: 
$2140 for 7h of wedding coverage
Most of our clients spend between $2990 and $4500.
Is included in all our Packages:
10 hours of coverage on the wedding day
A free after day session in case of bad weather
A 2 hours first consultation, virtual or in a coffee shop in Rochester.
Pre-production support: helping you design your photography timeline
An Engagement Session 1 to 2 hours (learn more about engagement session)
No limit number of pictures taken and edited
Each Pictures retouched one by one to enhance the quality (Retouching process)
All pictures in Color and Black and White
All pictures in High Definition right release for personal use
The 10 best pictures delivered the week just after your wedding
Fast delivery: couple of weeks after your wedding. A maximum of 9 weeks during the summer.
Online gallery, active for 3 months, secured with a password, where you can easily: download all pictures in High Definition / order prints / select pictures for your album / share your pictures with all your friends and on social media
The contractual guarantee of having a photographer even in case of a last minute emergency.
Albums and other services
Bigger packages comes with more services, such as:
Wedding album for the bride and the groom and for the parents
Framed pictures
Location Scouting
1 week priority delivery
Contact us to receive our updated Price List.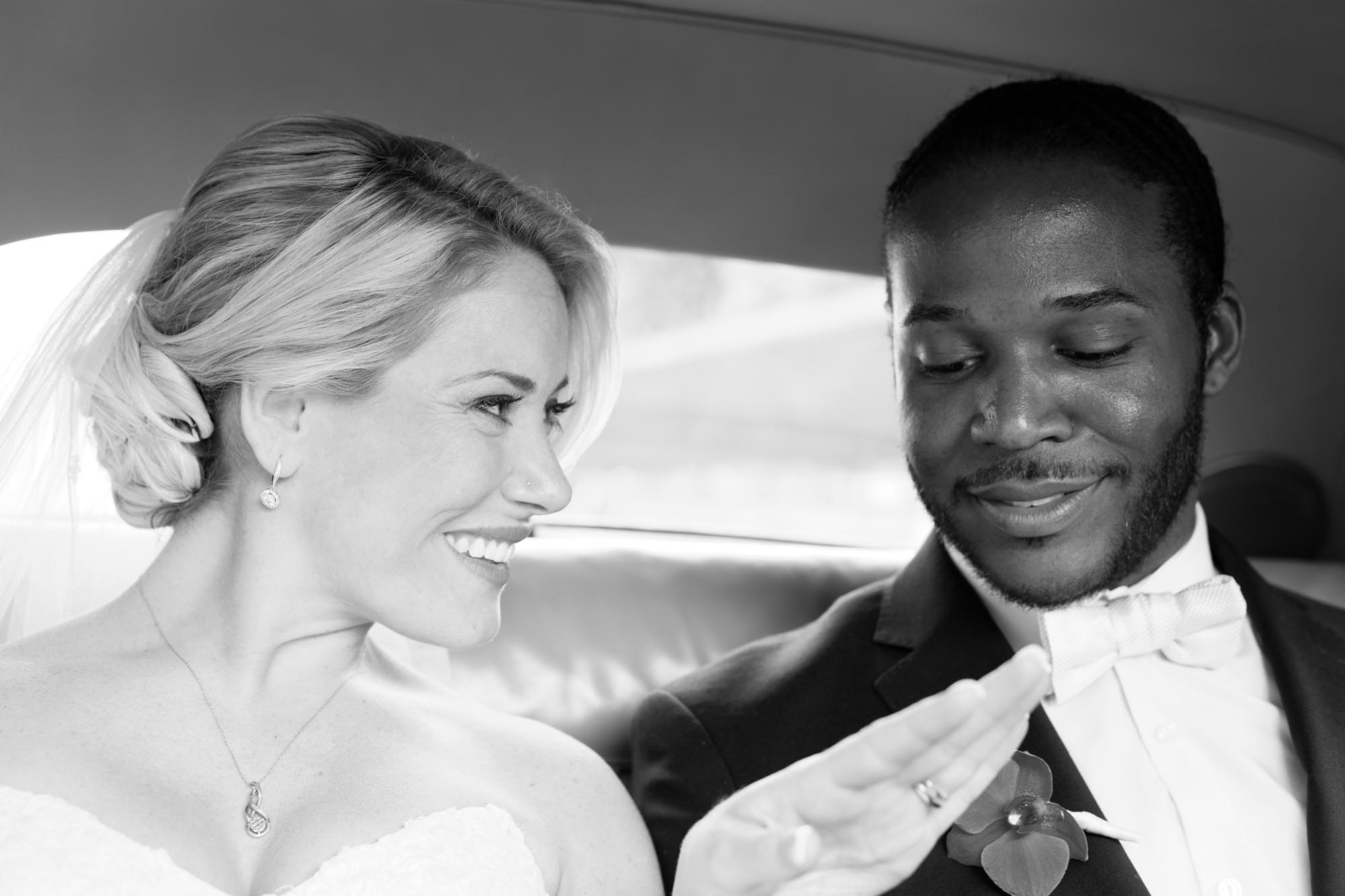 Discount
I am proud to support military, law enforcement and firefighter. That's why I am happy to offer a $200 discount on all packages. Only one condition : wearing your uniform.
Off-season & Weekday: Wedding Rates 10% (from November to March for off-season, and from Monday thru Thursday for weekday).
What do you pay for
You don't only pay for the time I come to take pictures, you pay a High Quality Service. That includes a guarantee of amazing pictures and peace of mind. Moreover, these are memories that you will keep for all your life, pictures that could not be done again! These are not just pictures everyone can do.
Besides that, you have all my years of experience; I will support you before and after the wedding. I will edit, retouch, back-up images, design your album and your thank-you card, and create your web gallery. You have the assurance of a very good service with only good surprises. For more details you can read the F.A.Q. and About.
We are afraid we cannot afford your services…
I am very conscious that my prices could be considered as a huge investment for most of us! Especially today, when everyone has a digital camera and have the feeling that photography costs nothing.
Well, every one now can afford pencils and papers, but it does not mean that everyone is a good writer.
There are some options:
À la carte
I always meet my customers. Indeed, speaking together allows me to know you, and to understand what your real needs are. So I can arrange an all-included package. I can add some additional options or reduce to the essential. For example, if your budget is very short, you can consider planning your wedding album later.
I will be happy to offer you a tailor-made price for the tailor-made service that you need.
Payment in Several Times
Under some conditions, I do accept payment in several times, without any supplemental charge.
Negotiate the Price?
My prices are already fairly calculated. I DO NOT negotiate prices. I am proud to offer you a high-quality service to the better price. Quality means time and know-how, time means money. Quality coasts, but it is an investment in the future. Each time you will take your album you will remember each detail of this day, every little moment and every guest. Your album is designed to go through centuries.
As the proverb goes: buy quality and cry once, buy cheap and cry forever.