French Touch Photography: Best Professional Wedding Photographer in St Paul, Mn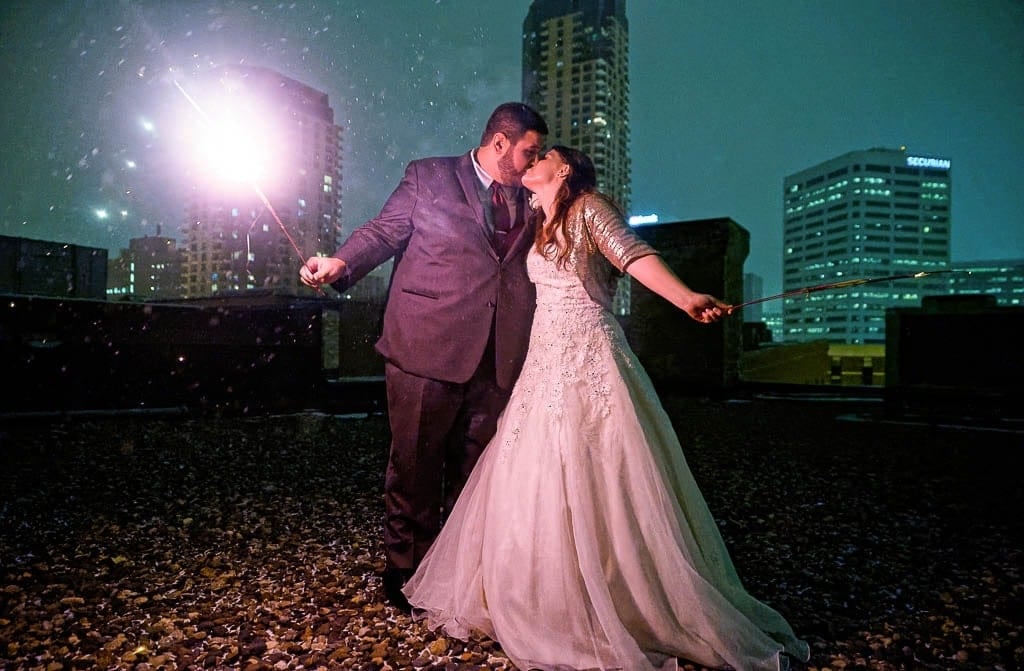 For you, photography really matters. You want to keep authentic pictures of your wedding day and you want every moment of it, every detail to be recorded. You desire quality and you don't want to be stressed in front of the camera when you become husband and wife. You are looking for a photographer with a variety of skills on whom you can rely on. You prefer a simple but complete package, including much more than a ceremony covered!
You need an engagement session, your full day and several photo books at a fair price. You wish an open-minded photographer with whom you can share your wedding plans and who can use his 15-year experience in wedding photography to offer you the most appropriate solutions for your wedding day in Saint Paul.
Well, welcome! I hope it will be the beginning of a long story; I hope my prints will stand on your house wall (near your kid poster) and your library will be full of family books.
story;
We want to keep authentic pictures of your wedding and YOU want every blink of it, every detail and emotion to be recorded!
Let Me Introduce myself as Your Professional Wedding Photographer in Saint Paul, MN.
I have picked the name of "French Touch Photography" in order to remind some characteristic usually associated with French heritage culture: elegance, sophistication, well designed, power of truth, and luxury service. As you have probably guessed, I am French. I hope you won't leave after this terrible confession!
I have a consequent artistic and fashion background.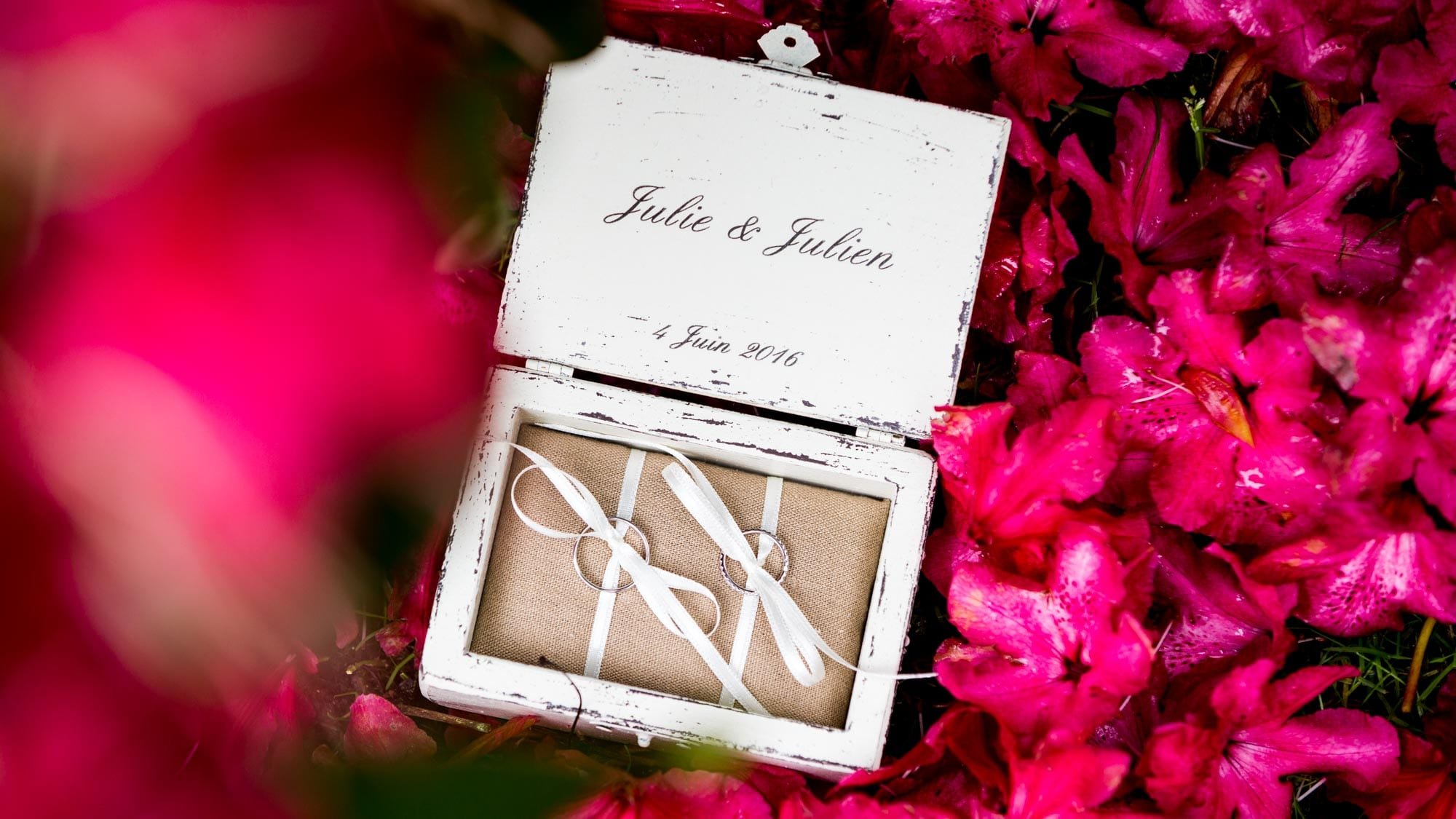 Simplicity is Quality
Preparing a wedding is time consuming! You have many details to deal with, different vendors to hire. You also want someone awesome and a simple photography package (and with a fair rate would be better). Thus, I am happy to announce you that my first package includes the full-day reportage of your wedding (from the early morning to the dance part on the dance floor), all images free of rights, a pre-wedding session and much more (see details in the investment web page).
The Essence of Photography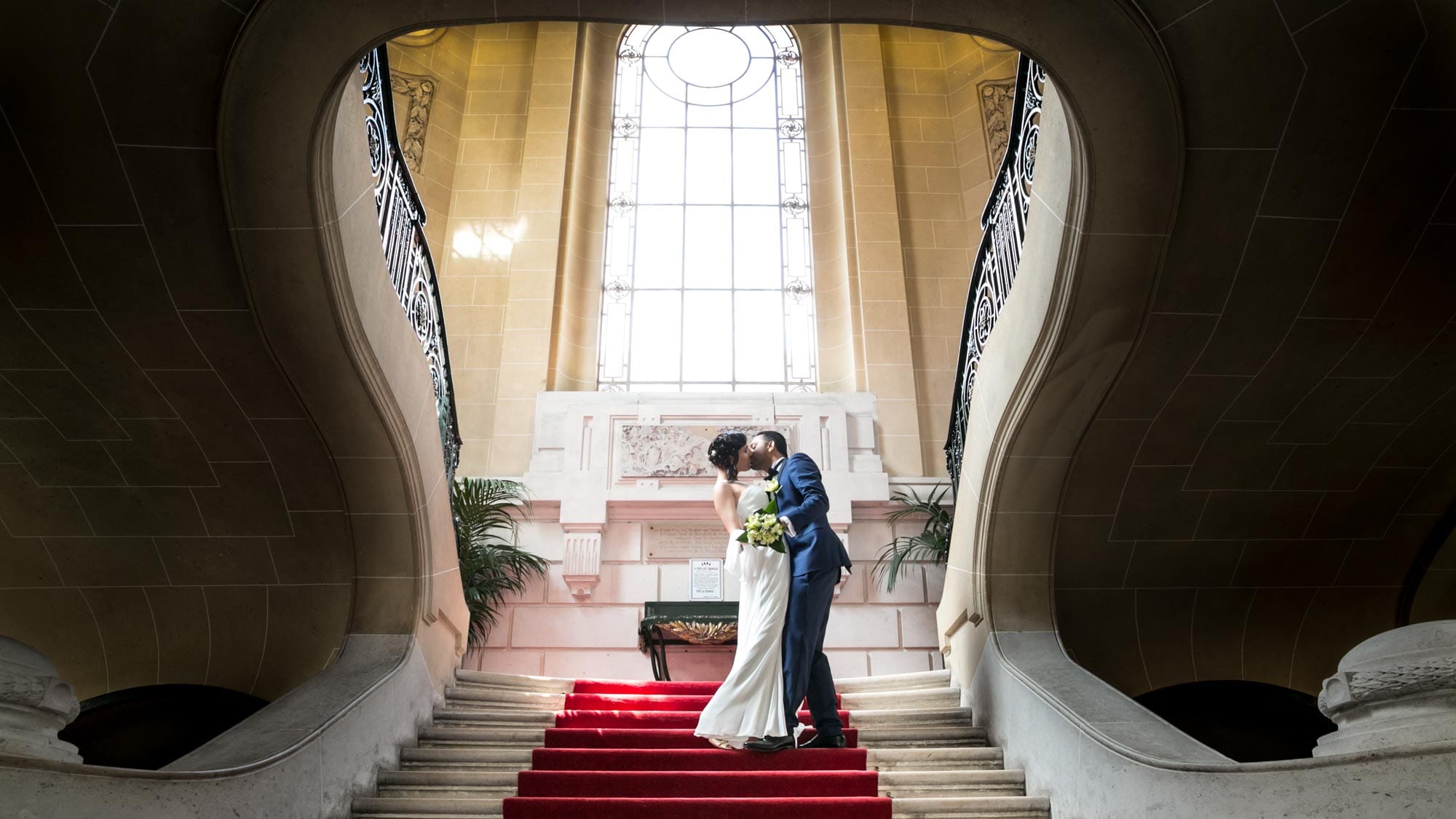 I believe in truth and the power of veracity inherent to photography that underlines the authenticity of life. I am deeply convinced that a pure instant captured into a beautiful picture will pass through the ages without getting "has been" or "kitchy."
Documentary quality makes your picture timeless. I believe that real art is immortal because it is deeply true, not like a trend effect that changes every decade.
Indeed, if you look back at the last 10 years in the wedding photography, you can see old trends are no longer in vogue now! When I write this, I think about those ugly black-and-white photographs with only one part in color, and also all those Instagram vintage effects.
Today, the trend is to take photographs looking like argentic films. This style is quite easy and I don't follow it. What I do believe is that a passionate kiss, lovers looking to each other with complicity or a real laugh between, couples, guests, bridal party, or officiant, are true and strong portrait! And this will never be an old trend.
Of course, I capture all the expected and conventional moments in photography (dress, ritual, couple, family, dance, wedding cake), but also all the occasions off the records, all the unexpected instants. And those heartbeats are what will make your wedding unique and authentic.
Those snapshots require long experience and they are the most difficult to catch.
I believe that photography, since its creation has a tremendous power: it testifies, it documents the personalities. That is its strongest force, and this is what I intend to explore through my photo. I work like a photojournalist: I capture each ephemeron of your wedding in Saint Paul, Minnesota, I create meaningful souvenirs for life.
Discretion
When you turn a wife, you want a professional photographer to capture a variety of genuine memories quietly. That's not to apply only to the ceremony, but also to the preparation, the cocktail. Indeed, as soon as people show me, they act differently and we lose authenticity. Also silent and discretion are some of my keywords on weddings I photograph.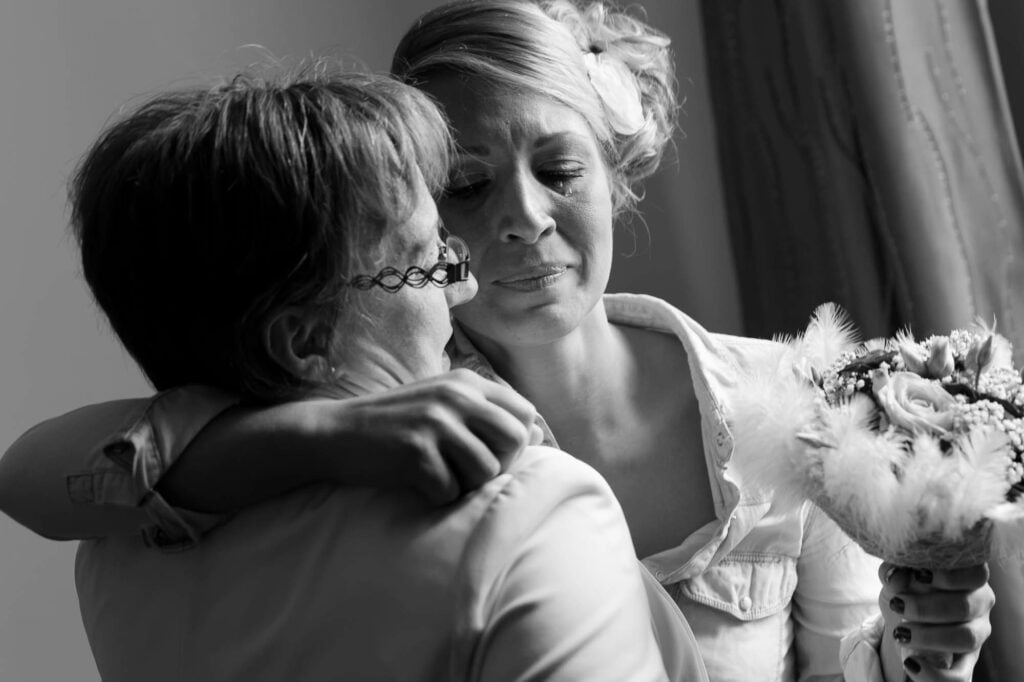 Hire a Wedding Photographer for Whom He Is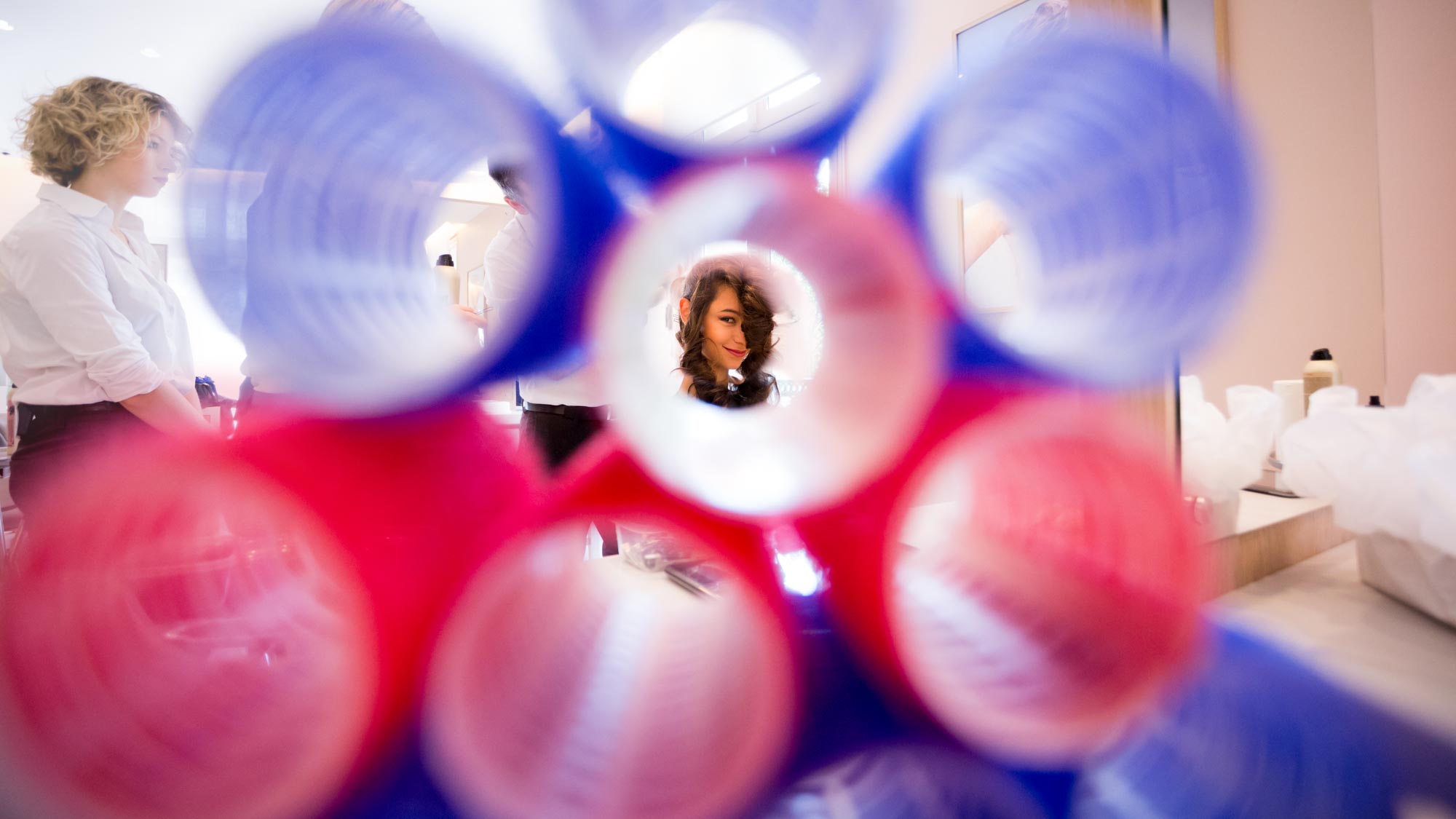 You probably won't (and should not) hire your wedding photographer regarding its tastes. Thus I won't tell you what kind of music I like, and which places I like to go to Saint Paul. You don't care if I like Viking, Uptown or Downton, if he is more Walker Art or Target Field. Instead, you might prefer expert advice?
You want a talented professional who will deliver clients good pictures on whom you can lie back.
Well, I will go straight to the goal: the act of photographing a wedding is choosing what, when, and how to photograph. That is why every top wedding photographer is different (from the ones serving Saint Paul, Minneapolis, serving Minnesota or all around the world).
If you are asking for more than a traditional wedding photographer—who all look the same traditional photojournalistic styles—, then you are asking for the talent of the artist through his lens. You are asking for someone specialized in handing composition, emotions, un-posed and posed, natural light and artificial light. For this reason, you should have a good look on his photography's work and you should know him.
Knowing your Saint Paul photographer is also very important for another reason: you should feel at your ease! Indeed, he will follow you like your shadow during your entire perfect day, from the make-up to the dance floor! So better appreciate him! He must make you feel comfortable. Can you imagine spending all your marriage day with a stubborn and rude photographer?
For these reasons, I personally meet all my clients, and most of all, I include in all my photography packages a pre-wedding photo session! You can do it in Saint Paul, Duluth, or even further if you wish. The pre-wedding session is the best way to really know your professional wedding photographer and see if it matches. So the day of your unique wedding, you tend to feel confident with him, you won't be stressed that your venue has low light, but you will be fearless and you can fully enjoy your special event.
Why would I be different from other photographers in Saint Paul, MN?
I do understand that, for a wife to be (who has probably never faced a professional camera before), finding the perfect wedding photographer in MN could be difficult. Indeed, there are a lot of photography service, and they all pretend to do a very good job with amazing value, stunning joy, vibrant colors and, of course, offering the best wedding photography packages!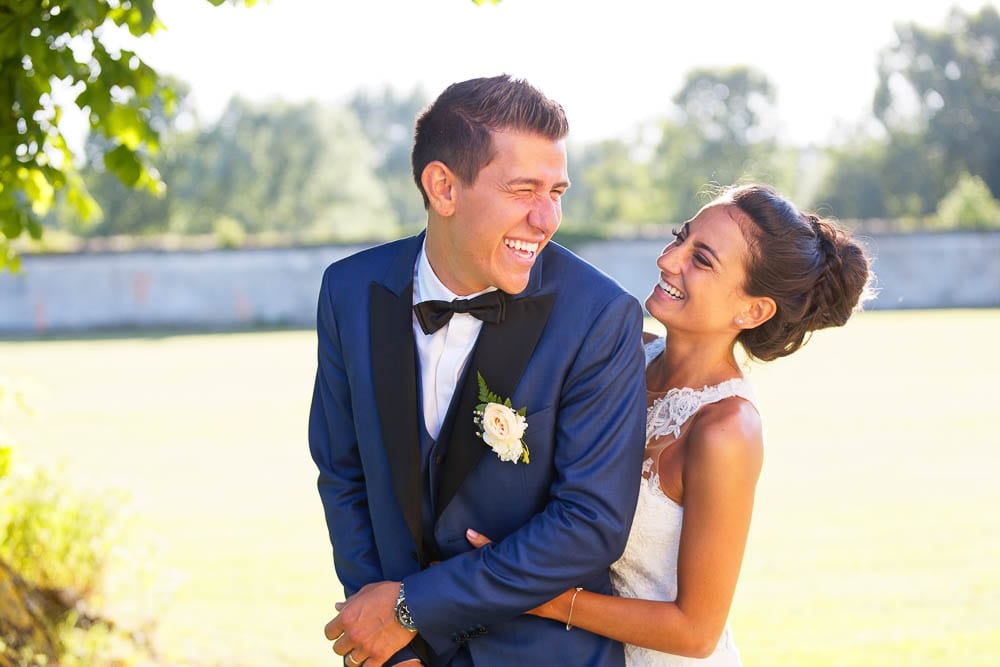 Don't trust a man on his words, but on his pics
Minnesota is the 2nd state, having the higher ratio photographers/population. Thus, when you hire a photographer for your photo session or wedding coverage, choose among a large variety of vendors and personality. That's great on paper.
But when you start to compare the website, you might have the feeling that they all have the same description? Right?
The problem is that quality is, like romantic, just a word. It's something relatively subjective! It won't mean the same for me and for someone else. So the first thing I suggest you do is to look at your photographer's online portfolio. Do you really like his/her photos, or are they only "OK?"
The Only Way to Compare Wedding Photographers
Look at the result of an entire reportage! Indeed, it is "easy" for any lifestyle photographer to catch a few amazing pictures on a full day, but it is much more difficult to have 600 or 1200 good pics. Some professionals are only focusing on improving their portfolio with creative composition.
I do love artistic and cinematic pictures; I am proud of taking them, and I put these kinds of shots in my online portfolio. But they are not my priority. Furthermore, my priority is capturing the bride and the groom attitude, their relatives and their guests. I try to have a good picture of each person.
I wish every guest could use one of my pics to set a new profile image on Facebook. What's more, when you will be watching the pictures, ask yourself if every picture is well retouched? Is it handcrafted jobs or an automatic script? Do photographs look like fake HDR images (no dark or highlight), or are the skin tones realistic? Take care of people's attitudes: are photographs caught in the right second or not?
How to define Quality in wedding photography
It is not just capturing the right instant, the right light with the right frame!
The photojournalist approach
If I want to catch a candid and a powerful instant (when the subject does not expect it), I fundamentally need one thing: that moment to happen! In order to do that, I stay quiet and present at the same time. As a photojournalist, I humbly testify by taking photographs and I do not interfere, I do not take part in the action. While I remain discreet, I carefully look for each opportunity to capture images, to seize that spontaneous period of joy in an unobtrusive and journalistic way.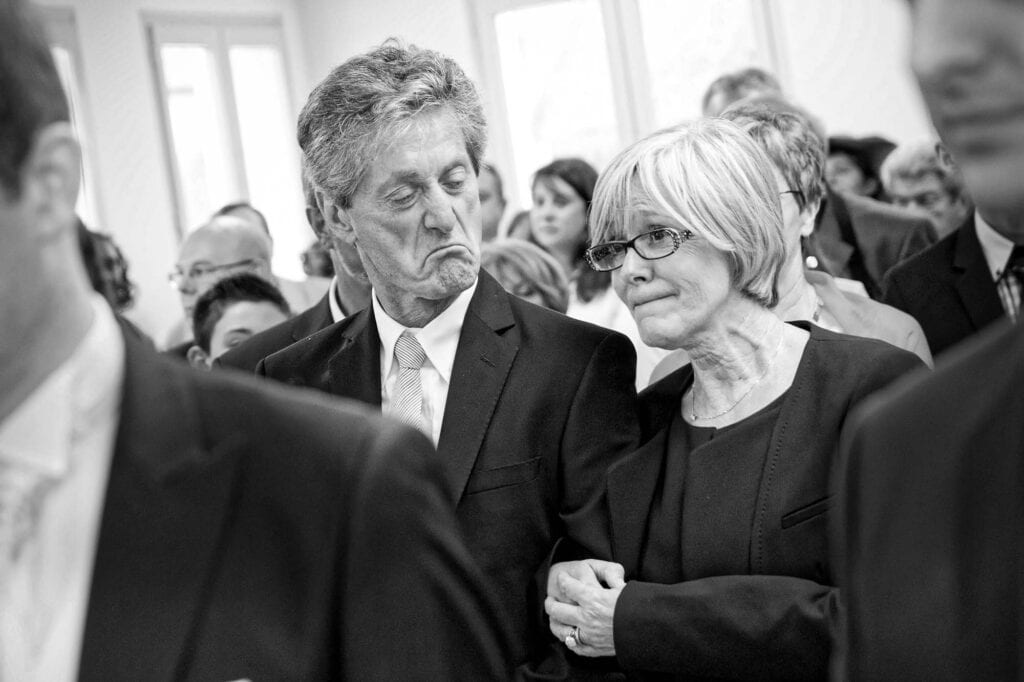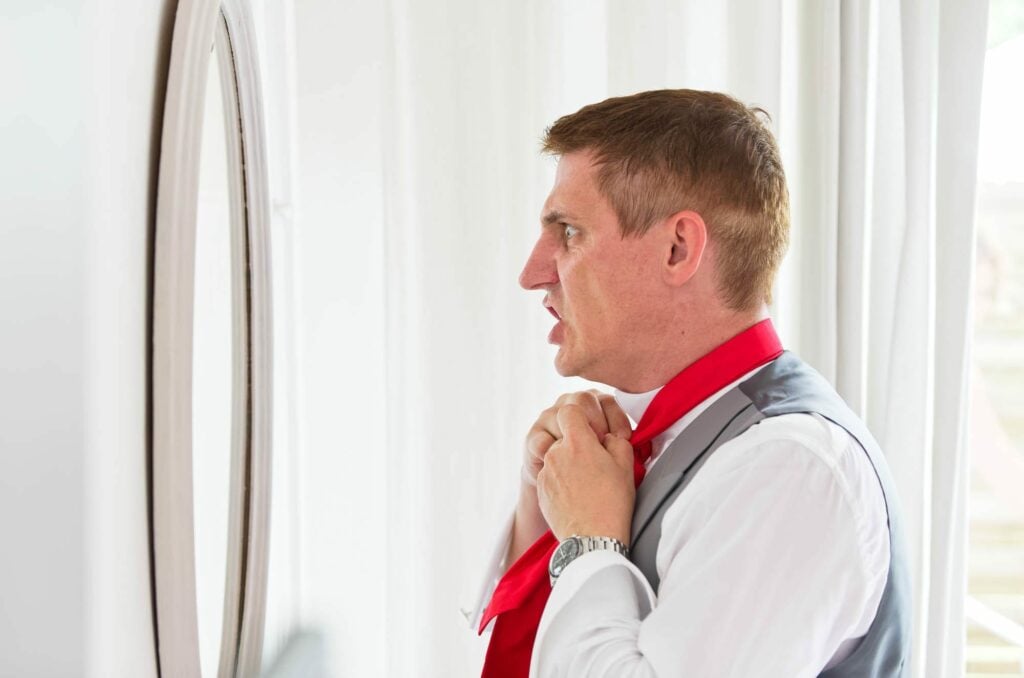 Dealing With All Kinds of Situations
One thing I have learned through 14 years' experience of weddings (and not only weddings) is that in photography, I should be ready to deal with every kind of situation, every kind of weather conditions, and every kind of light. So, how could your photographer deal with your wedding venue in Saint Paul if there is not enough light?
For a wedding photographer, one of the success keys is anticipation and preparation.
If you choose to work with French Touch Photography, be sure that your photographer does review with you all the details of your schedule. Doe he has in his trunk not only some back-up equipment but also all necessary equipment to deal with any kind of light situations. You might also be asked to do a photography list with all the important pictures you want.
Working With Two Cameras
You may think it's just a technical point. But it is not. That's a requirement for any photographers who want to catch any unexpected moment. And believe it or not, running while carrying 30 pounds of photographic material on your back all day long, necessitate a good physician condition!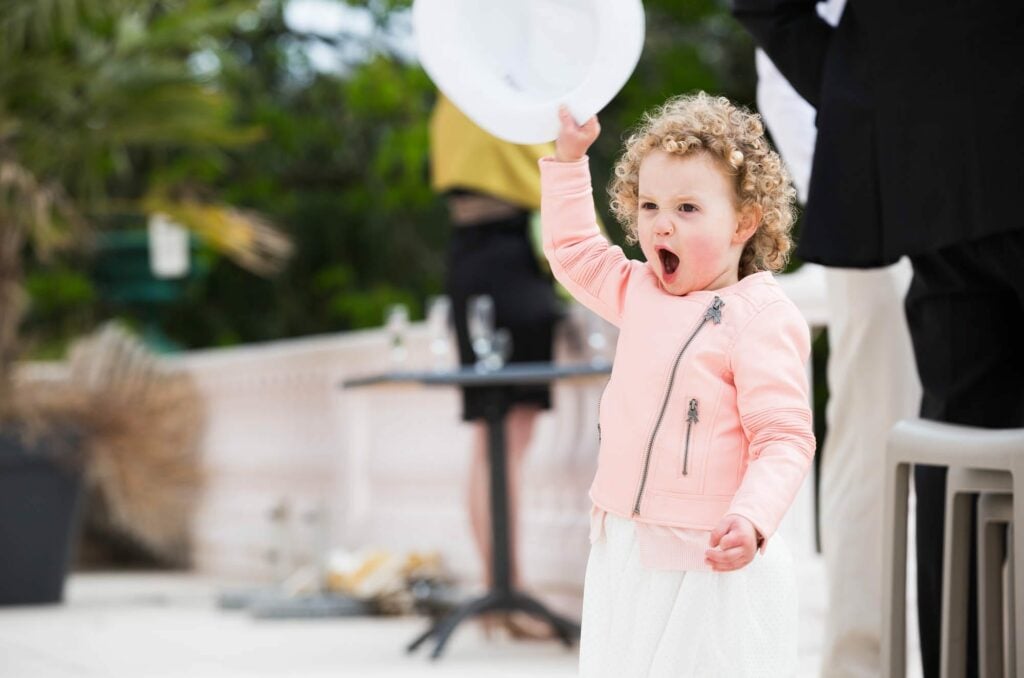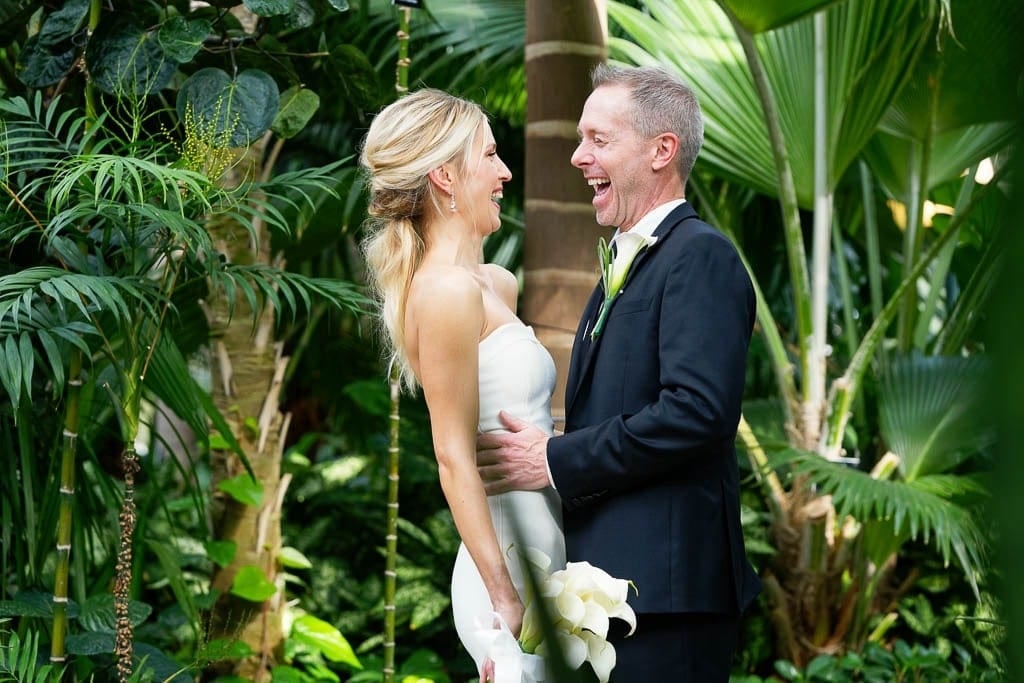 Avoiding Cheese Poses
During the formal photo group session at the church, and all day long, you might have many prints that your dentist would be proud of (beautiful teeth). But that won't be a major part. You might not always smile on hunted candid photography. And they are so powerful! Natural image brings us back to the real moment of the wedding. Those bits are full of emotion: stress, tension or laughs (depending on your mood). To sum up, a good photograph doesn't need to be staged.
Styled Group Session
The group session is a funny moment with your relatives. Depending on your expectations, we can plan several groups: bridal party and the tradition of the family portrait. If you and your beloved are OK to see each other before the church, it could be a relaxing moment to take some staged photos with your bridesmaids and groomsmen. Group shots can go very fast if people are present and if you have a clear list of types of photos you want. A good tip is to require the help of one member of your clan who knows almost everyone and who is energetic. Here again, preparation is the key word for a wedding with minimal stress.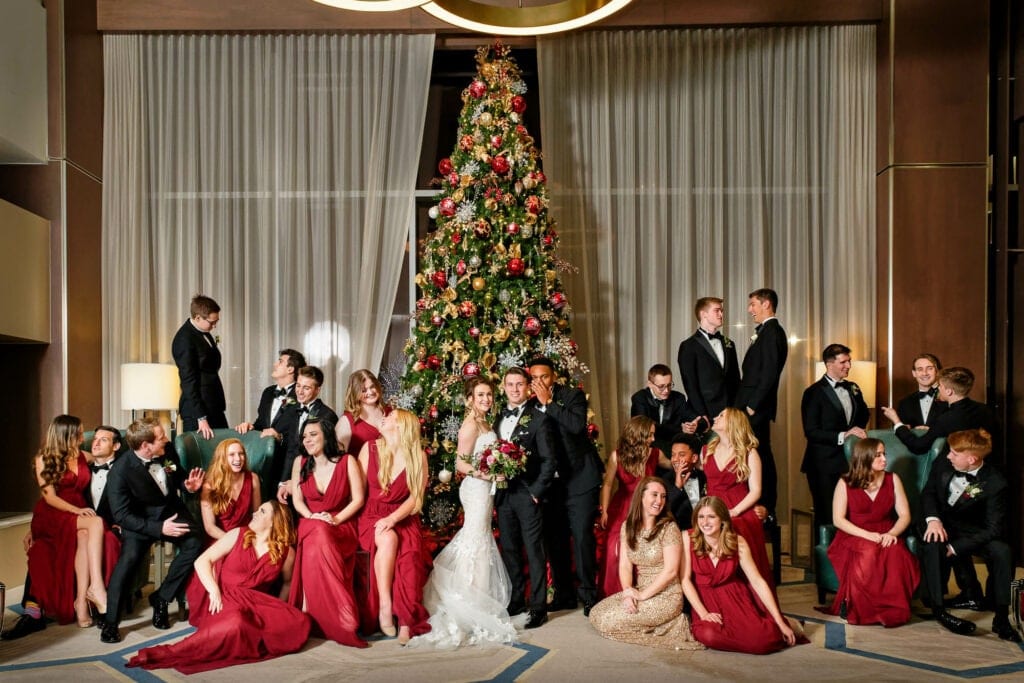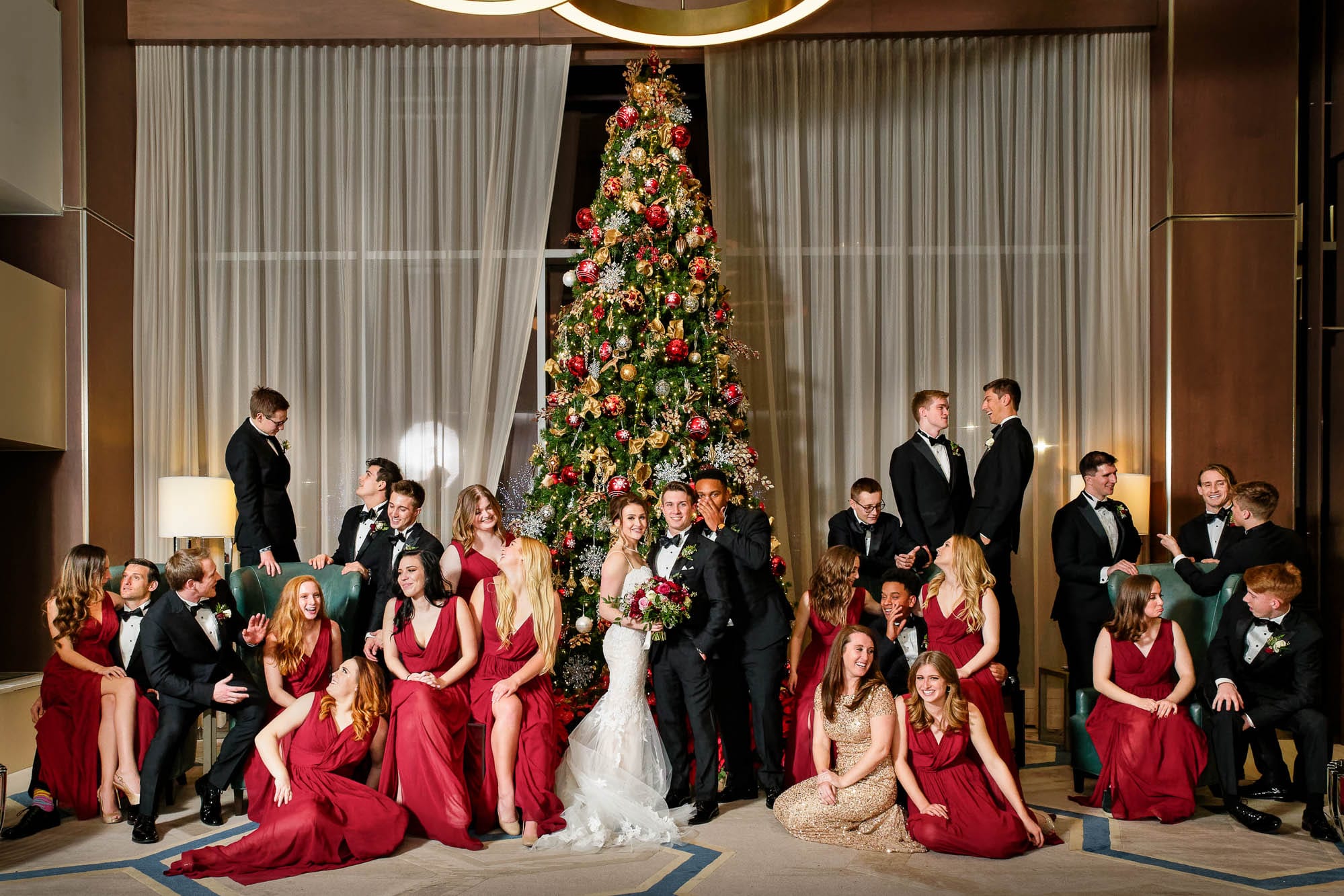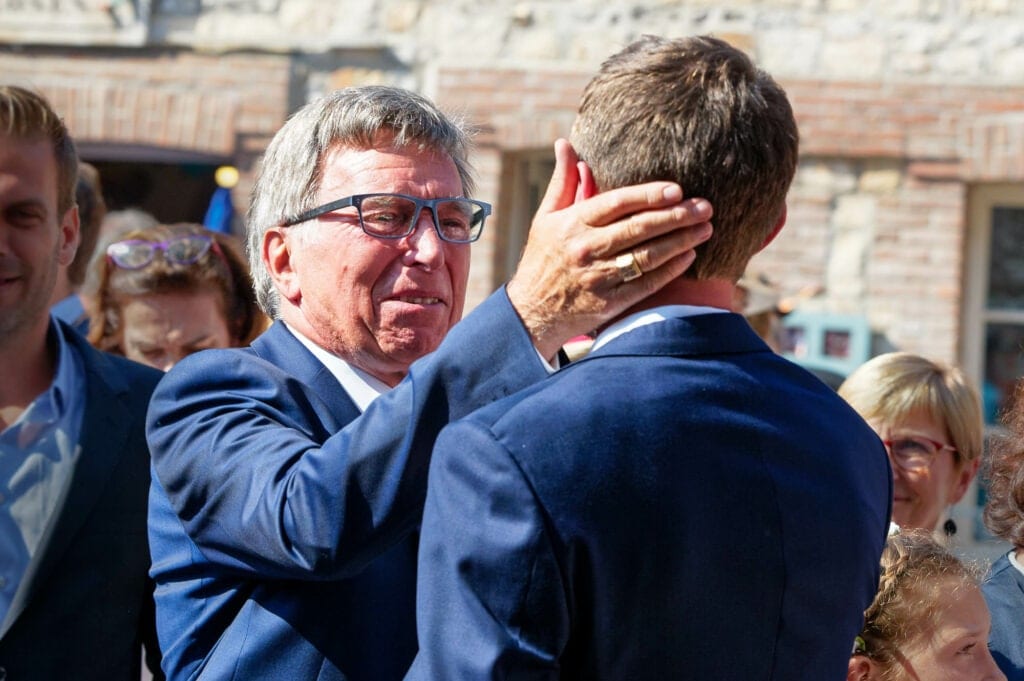 Family and Best Friends First
Family comes first. Best friends seconds and then all your friends and other guests. When I am working to cover weddings, I always start capturing the bride and the groom relative. Then I include the bridal party and the other guests. The moment I take the more candid shots is probably during the cocktail hours, when people are speaking in the venue's hall.
Creative Photography
I also provide you with creative photography. It's the prints you will hang and be proud of for the coming years. Creative photography stays apart from traditional photography. The main challenge of creative photography is to be composed, with the help of the light, colors, effects on the lens (using sun light and studio flash technical), a result that sublime you love. Creative work is all different regarding the couple, the mood and location. It showcases your love capturing a stunning poetic cliche. I am proud to provide you creative photography service that makes your album unique.
Documenting Wedding Under Pressure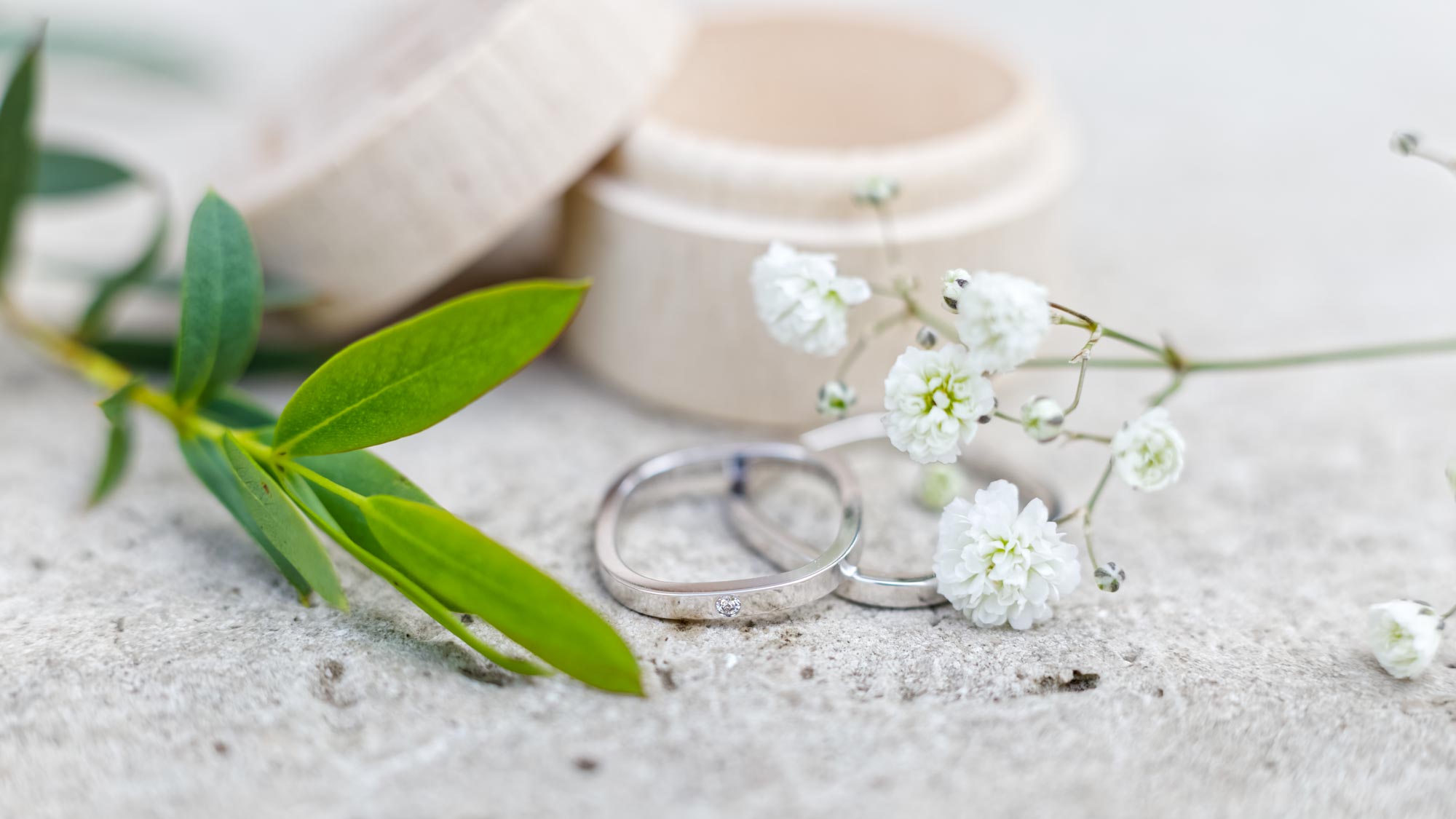 The wedding-day passes very fast. There are some moments, like the reception, where the wedding photographer has to work under pressure. He has to take good decisions quickly, to deal with some impromptu situations and compose some last-minute adjustments.
When such a situation happens, one thing makes the difference: experience. It allows me to keep cool and not stress.
A high-value service before during, and after your event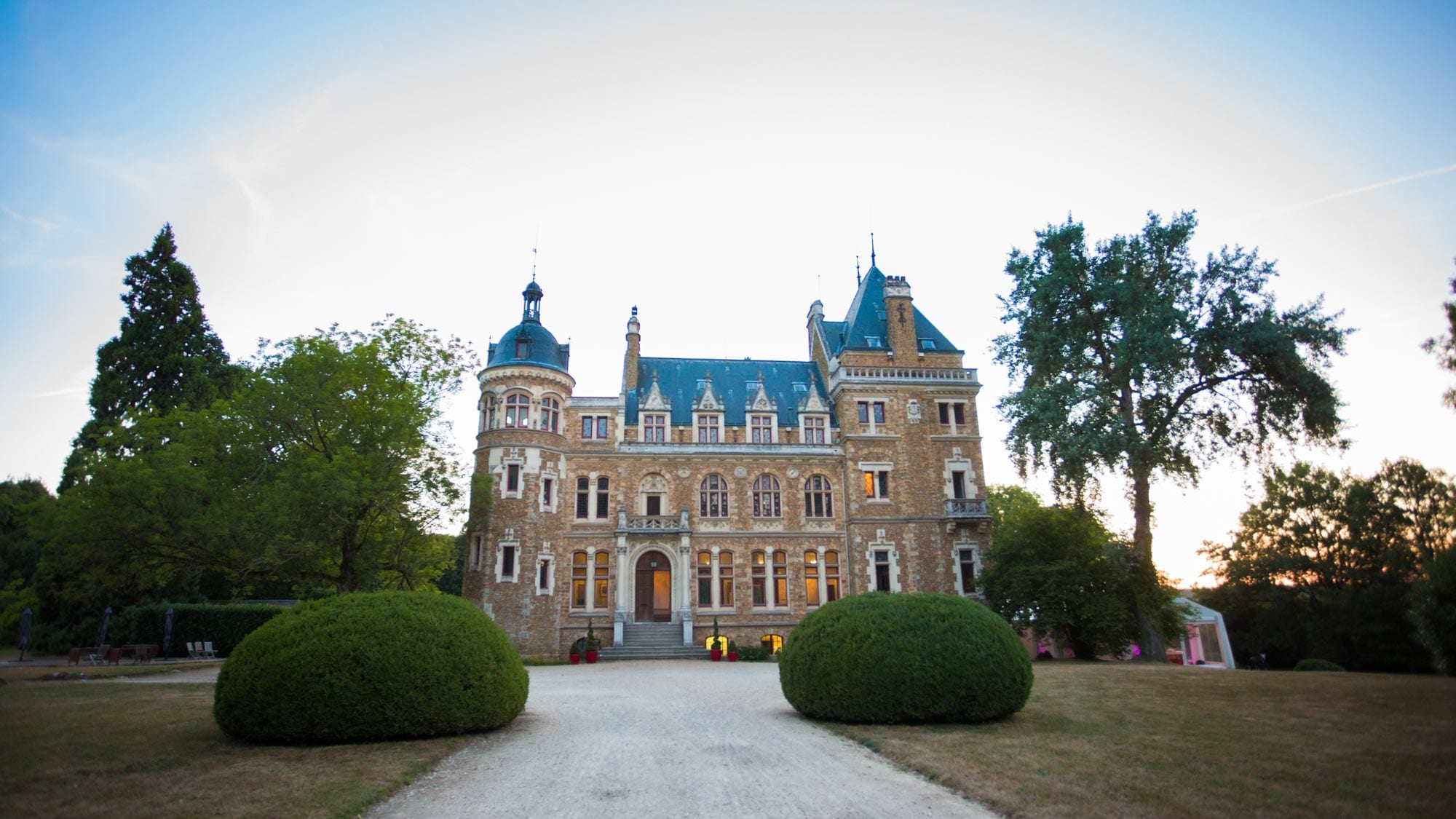 What do our affordable Packages include
Besides an engagement session in the Twin Cities, our packages, include at an affordable price, a 10-hour coverage! All memories of your special day in high definition, personal right released. But that's not all! Because friend and fun matters, we also offer a Photo Booth!
We also include an intense pre-production service to help you plan your timeline!
Professionalism also means helping to plan your perfect wedding schedule
I am present and reactive from the beginning of your wedding preparation, answering your questions and advising you. We have our first rendezvous, a lot of e-mail exchanges, phone calls and some additional rendezvous if needed. Finally, the event passes smoothly. After the Wedding-Day, I am still active. I quickly provide to you the first proofs the week after, and then I deliver to you the final product a few days after. Finally, the period for the wedding books comes.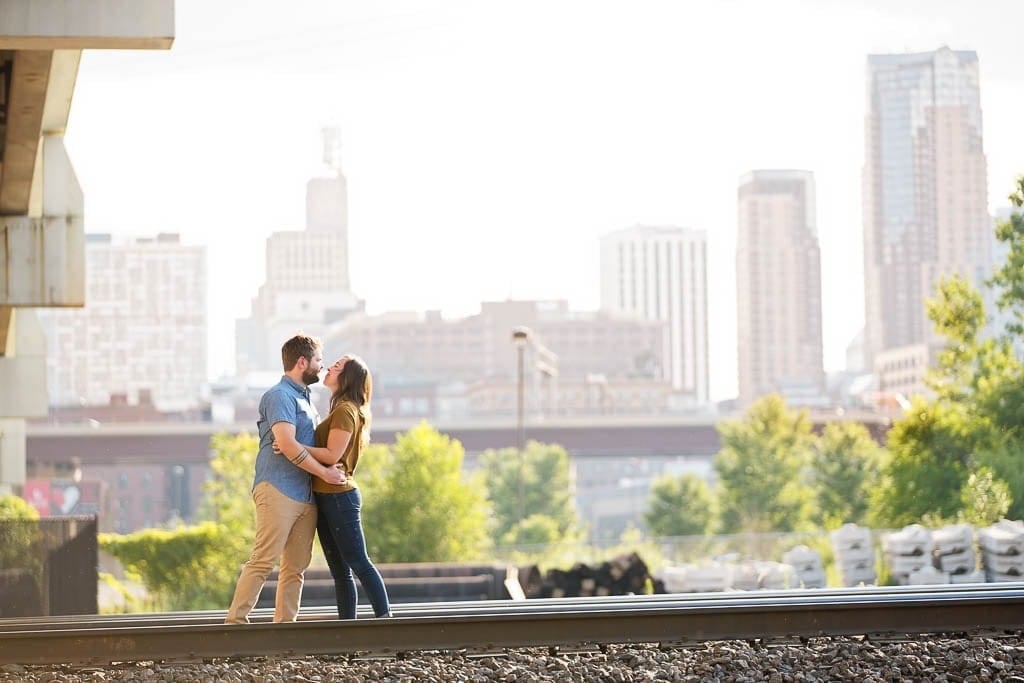 You Need to Feel at Your Ease in Front of the lens.
It is my job to make you feel at ease. Some people are afraid of the lens. Let me confess that I am, too! So, I know what it makes you feel. Each time my spouse wants us to take a selfie, she blames me for my frozen cheesy smile. That's the way I am. If you want a natural smile of me, I need to warm up and a couple of minutes to forget I have my picture taken. That is one of the reasons why I consider it's very important to cover your wedding from the beginning of the preparations, to have time to forget the camera.
So, where to go for your pre-wedding photo shoot?
What's better than a photo session, to feel at ease with your lifestyle photographer? It's the best way to know each other and trust your photographer in Saint Paul. That's why it's included in all my photography packages. So where to go? Any place with lots of natural light should give an excellent result.
A few park in St Paul that works great:
The Irvine Park
With its large fountain and oak trees it's a magnificent park.
The Mears Park
Pretty conveniently located it adds a touch of greenery to a post industrial background
The Nina's Café
It's an historical building on Selby Avenue
The Harriet Island Regional Park
A huge park with a perfect view on the city skyline and on the river shore
The Capitol and the Cathedral of St Paul
Both massive building whom architecture would work great for photos
The Como Park
With its conservatory (a big greenhouse), that's probably the most famous spot for photo sessions in the Twin Cities.
The Indian Mounds
A less famous park with breathtaking views on the City
Bruce Vento Nature Sanctuary
Probably the less known park, but with a huge potential
For more locations, I invite you to check on the list I have done in the FAQ page. It doesn't have to be in Saint Paul Downtown.
I mean that all this area would work for me, like Edina, Eagan, Medina, Woodbury, Plymouth, Bloomington, Stillwater, Minnetonka, White Bear Lake, New Hope, Inver Grove Heights or Maple Grove, Maplewood.

It can also be further locations such as Duluth, Wisconsin, Chicago, Colorado, for example.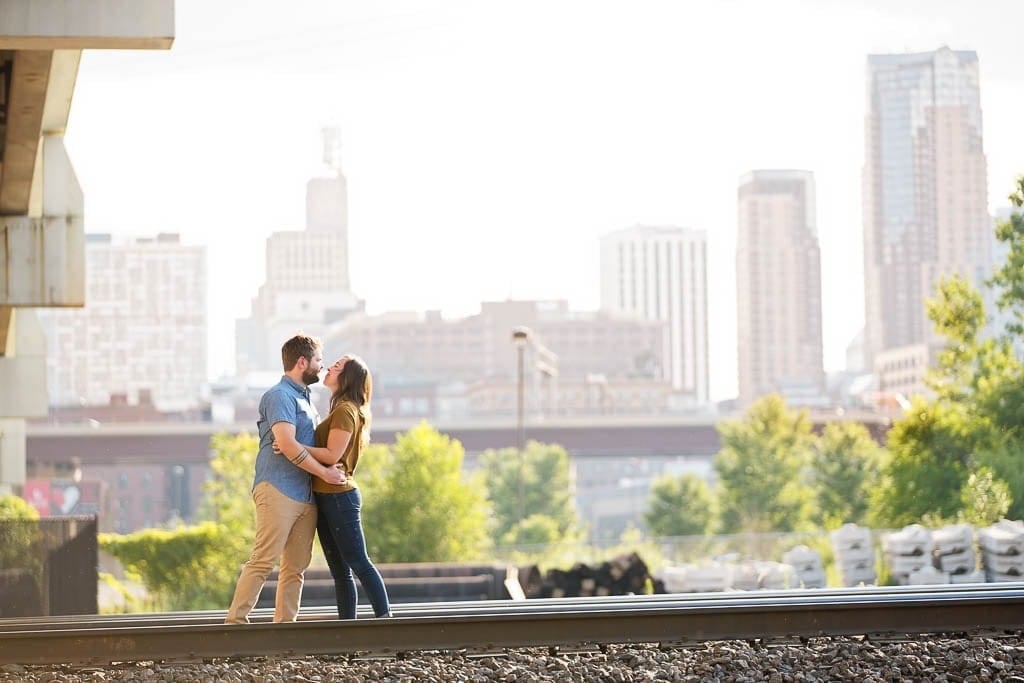 And how to dress?
Be at ease in front of the camera is revealing your personality is not enough for a successful photo session in Minnesota. You must coordinate your outfit and your colors. You must also take in consideration the weather, the location's background and your wall's color (if you want to hang photos on your wall).
Does it seem complicated? Don't worry, we will explain to you everything.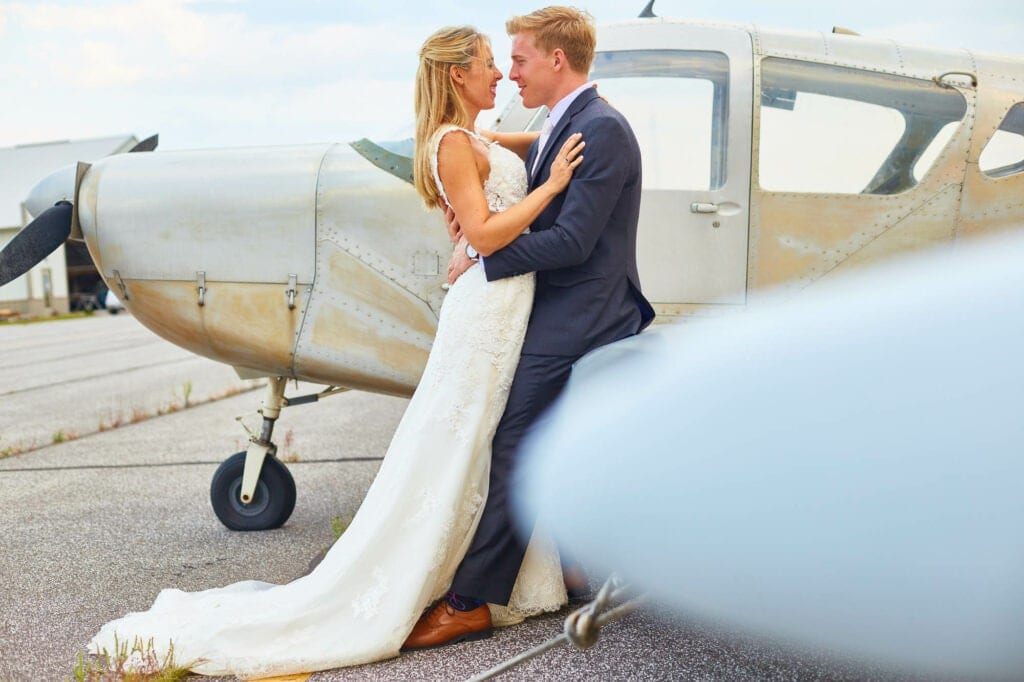 More than a client-vendor relationship, we advice you regarding your needs and personality
We help preparing surprised proposal (once in a lifetime), outdoor celebrations (requiring some planning regarding the weather), and coaching for your engagement portraits, we do much more than just capturing images of event.
We are here to help you, support you, guiding you the best we can, so your experience will be better.
On this website you will find a tone of Articles and Ressource.

Our Values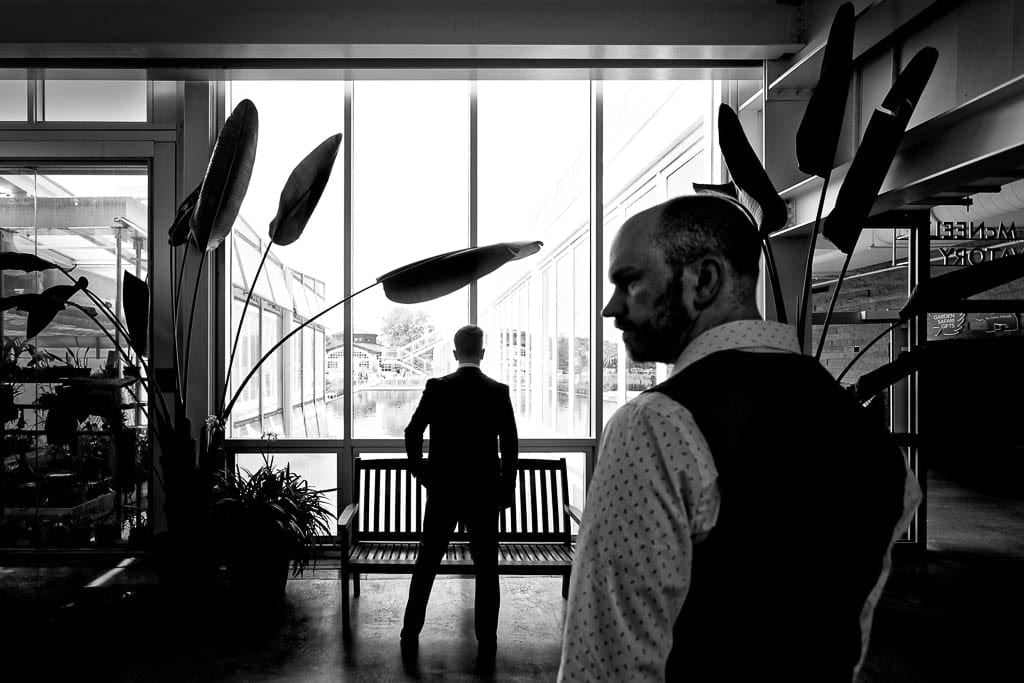 Like many Minneapolis wedding photographers, we love capturing all variety if communities in front with our camera, such as LGBT weddings. Indeed, we believe love has no gender, and every couple are equal.
Our Luxury Wedding Albums to Tell Your Story
More than chronicling a husband and wife day, a wedding photographer is a storyteller transmitting memories for the future generations. Through your image selection, I compose wedding book with an elegant layout to show your event. The wedding book is not an obligation (I'm not the kind of photographer that tries to force a client), but I strongly recommend it. I don't care if you do it with me or not: you have all the digital files. You can do it by yourself if you wish (if your uncle is a printer, for example), but just do it. It is the wedding album that really tells the story.
Indeed, shortly after the wedding, you might probably watch a couple of times those stunning 1000–1200 cliches that I had delivered you. But after a while, you will get tired of spending hours watching all those shots on this USB Drive (admitting that USB still exists in twenty years). The same for the video. Your wedding book is the only material thing that will stay for all your life after your event.
It's the book you will open to explain your (grand-) children who are who in the picture.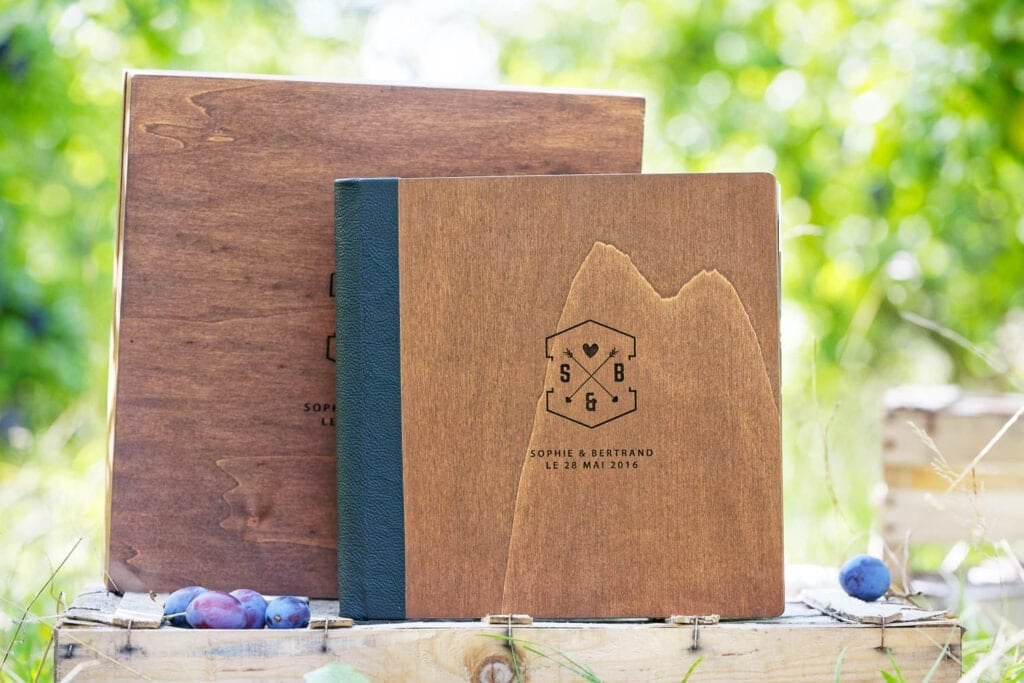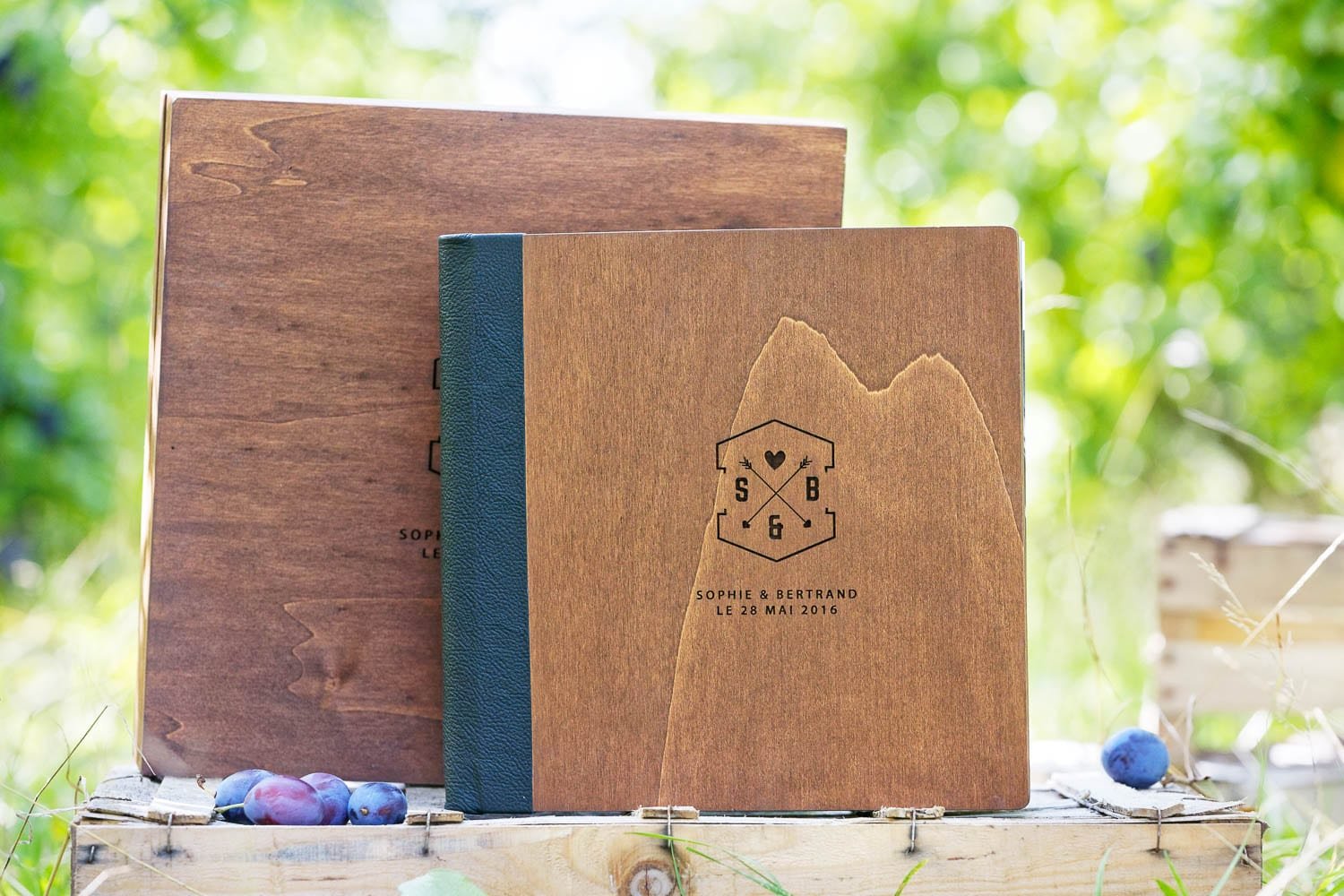 High-End European wedding book
Let's be honest with you: while living in the 10,000 lakes state, I first checked all photography album makers in the United States (and around Saint Paul and the Twin City and further in Midwest). Your wedding industry is very well developed and we can find almost all kinds of qualities.
Some of US photographic laboratory offers some very nice wedding books, but they are either out of price, or they sell only cheap printed. Moreover, I also wanted some gifts for parents, and I want them to be delivered in Saint Paul. That's why I chose a European photographic laboratory (which has a branch in the US) who does fine art excellence.
Therefore, I am happy to offer you and your parents, the best of the best constituent and a large choice between well-designed wedding books.
The Venues we Love to work in St Paul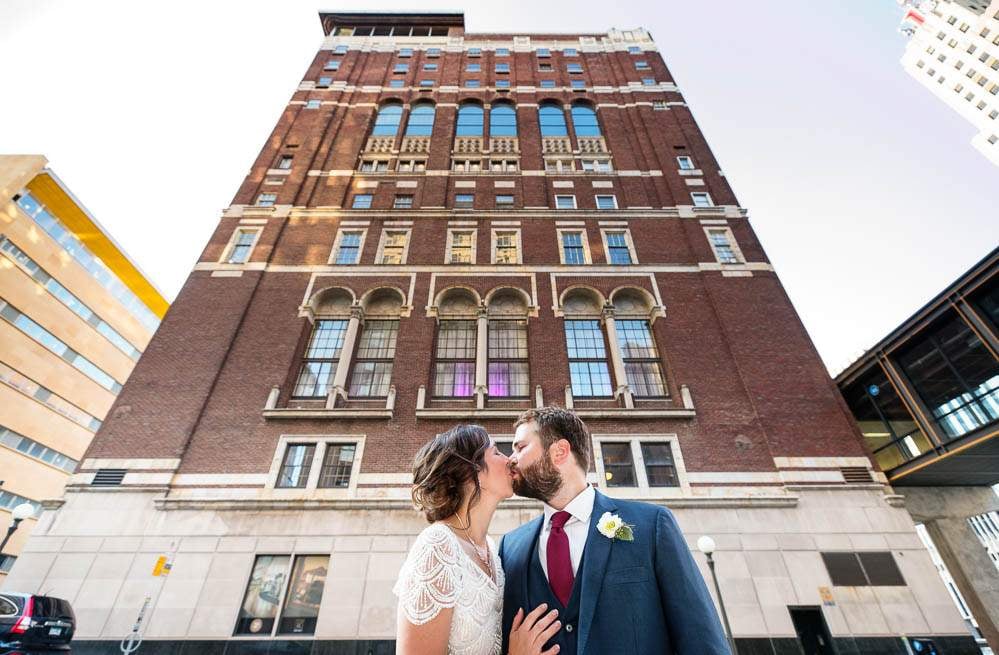 The Landmark Center
It's one of the most incredible historic buildings in Town. Its atrium is unique and elegant.
The Saint Paul Athletic Club
It's another historical building with an awesome lobby (with a fireplace) and a majestic dinner room with a balcony.
The Union Depot
Another unique location. It's basically an old train station converted into an event center!
The Historic Concord Exchange
It's a must and probably my favorite historic venue in St Paul. It has 3 floors, lots of rooms with different decoration.
The Science Museum of Minnesota
I like this modern building not only because it's a particularly bright venue, nor because I'm a big science geek (I bring my kids there pretty often), but because it's a kind of unexpected place to hold a wedding!
The Lowertown Event Center and 413 on Wacouta Event Center
They're both downtown next to the Mears Park (pretty convenient for photos)
The Summit Manor, The University Club of Saint Paul, James J. Hill House, W.A. Frost and Company
Those are 3 venues great for small to medium-sized weddings, both in the Cathedral Hill neighborhood.
Ready to hire us? Let's Meet in a Coffee Shop in Saint Paul, MN
Like many Minneapolis wedding photographers, I am based in Rochester, but most of my portraits and event for families are taken on St Paul. And, if you wonder why a French guy lives in the Med City located in the middle of nowhere: yes, my beloved one works at the Mayo Clinic.
I would say that 90% of my client hold their wedding in a venue located in the State Capitol, a real metropolitan, or in the metro Suburb.
So as a lifestyle photographer, I am serving not only Minneapolis.
Therefore, I am totally used driving miles on the highway in (almost) every forecast condition to share a coffee with you and learn more about your wedding! Speaking of weather, if your wedding is in winter and a storm is coming, don't worry, I will book a hotel prior to your event. I cover weddings and other special events up to 60 miles around Saint Paul, MN, and Rochester, MN.
Chose St Paul Downtown to capture your family's celebration.
I happily travel to the capital in order to cover the bride and the groom's one lifetime union. I prefer weddings taking place in a nice mansion, or other historic buildings (with whom I have linked partnership). Old building is indeed photogenic, like the Summit Avenue, with the cathedral, the Capitol, Landmark Center, the Saint Paul Public Library.
With no doubt, the Capital, its boulevard (Kellogg, Hamline, Dakota, Grand Avenue, Lyndale, Hennepin), the Mississippi River and its natural reserves on the riverfront, its lakes (Bear Lake, White Bear), its parks (Rice Park, Harriet Island, Inver Grove Heights) and its metro area (Bloomington, Stillwater, Maplewood, Edina, Burnsville, Burnsville, Roseville) have almost become my second hometown.
So, if you are looking for the best place to do a photo session in Saint Paul or looking for some funny ideas (like enjoying the State fair or the Winter Carnival), I am happy to recommend you some locations!
Extra Photography Services
Because you may wish more than just digital files of the D-Day, as your Saint Paul wedding photographer, I also offer some extra services for the bride and groom, such as
Rehearsal
Photobooths
Trash the dress session
Shoot-proof album
Partnership for videography services.
To see all extra services available (such as photo sessions) from your Saint Paul photographer, look at the FAQ page.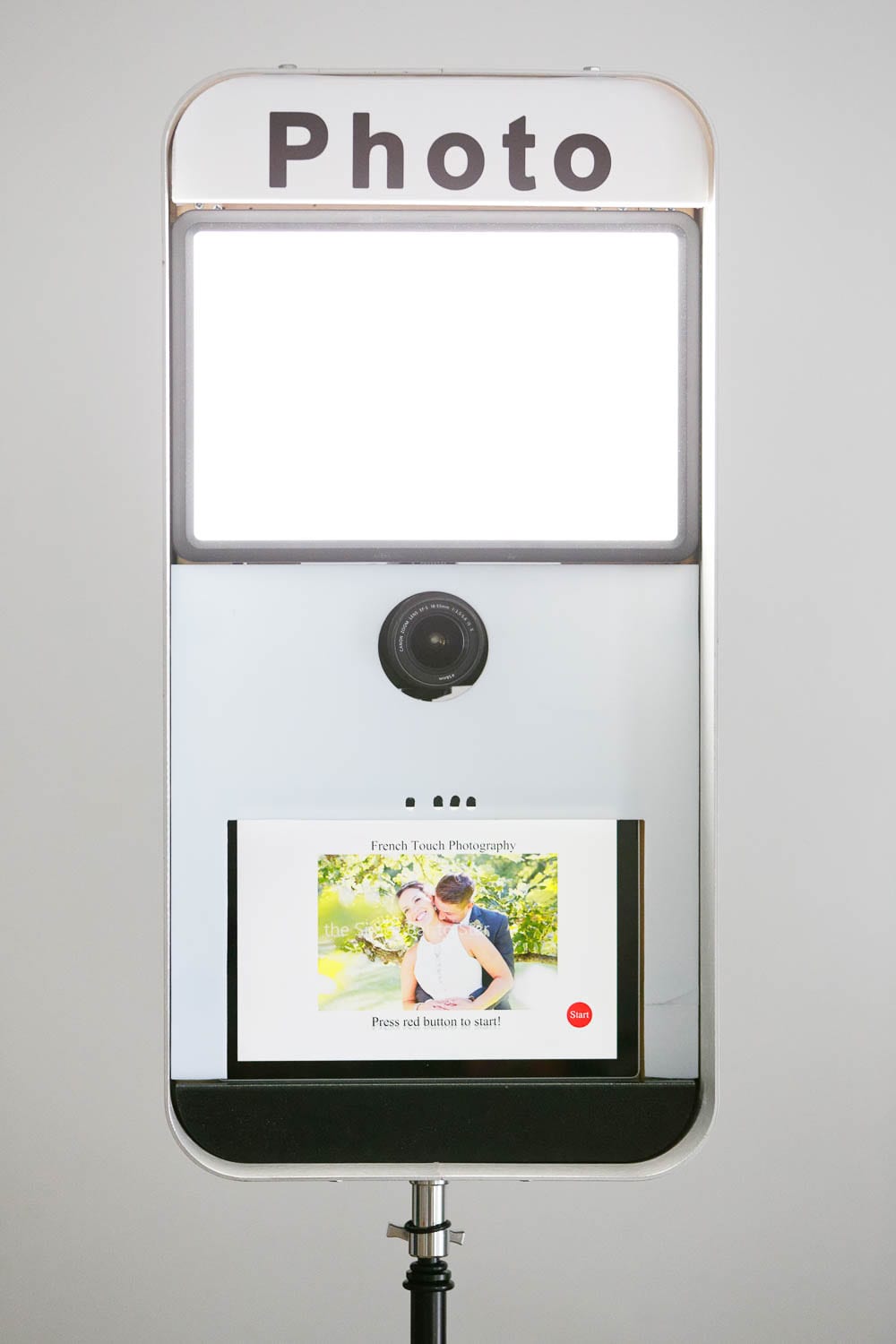 Check our previous Reviews

Were their families happy? Read at our past clients reviews!
So before hiring me, check my studio reviews. What does my past clients say about me, how was their experience? Indeed, great photography is mandatory, but great experience as well. So checking reviews is the only way to read through the lines. You can check my Google reviews, Facebook reviews or Knot and Wedding wire reviews.