Intimate Wedding in Saint Paul MN
I covered their romantic proposal at the Minneapolis Arboretum in April. In July (one of the best months) I was more than delighted to cover their very special ceremony in the Cities.
Jared and Tiffany chose to organize an intimate wedding in Saint Paul, and thus to invite only the close family and their very best friends. Spoiler alert: it's one of the most emotional weddings of the year!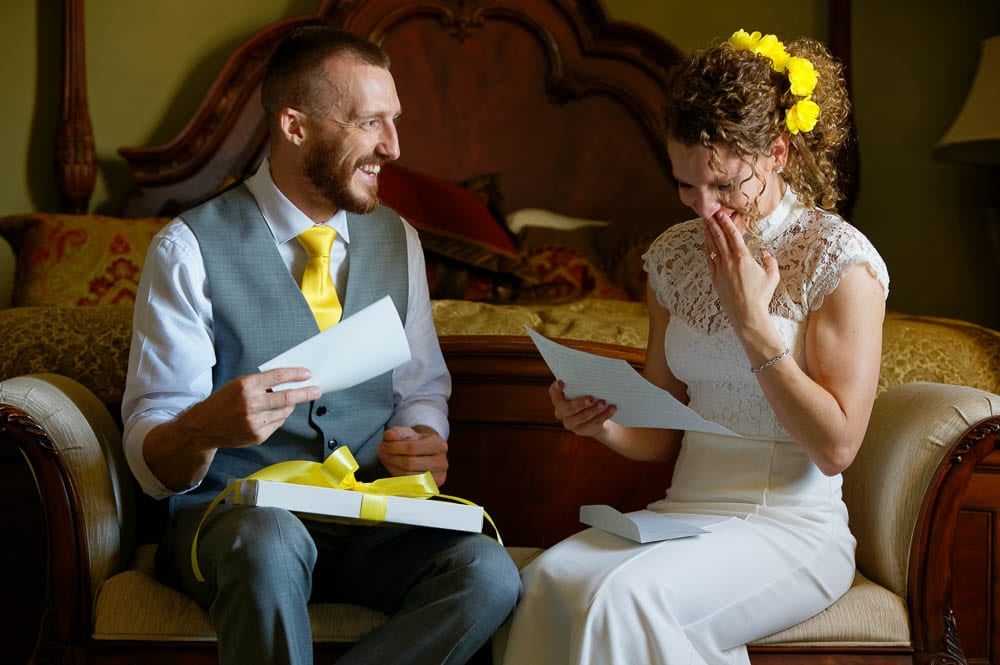 Getting Ready at the Saint Paul Hotel
To start this unique ceremony day, they opted o get ready at your photographer's favorite Hotel in the Cities and Minnesota: the Saint Paul Hotel! With a view on the Landmark Center, the State's Capitol and the city Skyline, the hotel room was more than stunning! What's more, it offers soft natural light for pictures. I love the high standard dark wood furniture as background, and the decoration of the ceilings. Therefore, it constitutes a magnificent backdrop for pictures and has a perfect light.
The bride and the groom were surrounded by four bridesmaids in their attires and Jared's kids. That was all the bridal party and they probably represented half of the people on the guest list! As I said, it was an intimate wedding.
Also, while her sister was taking care of the bride's hair and make-up, I decided to shoot the details.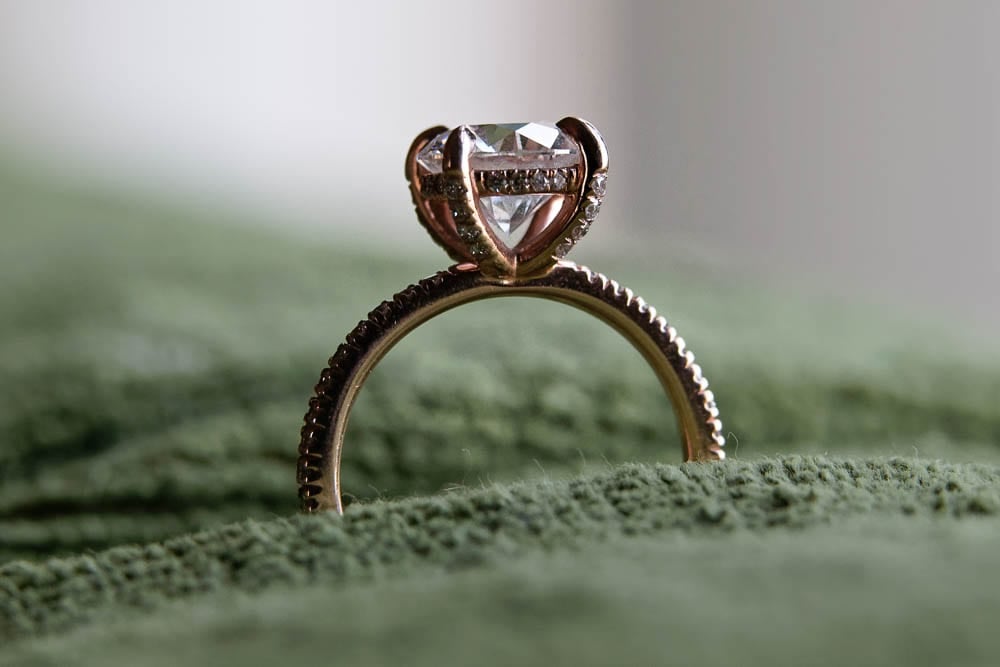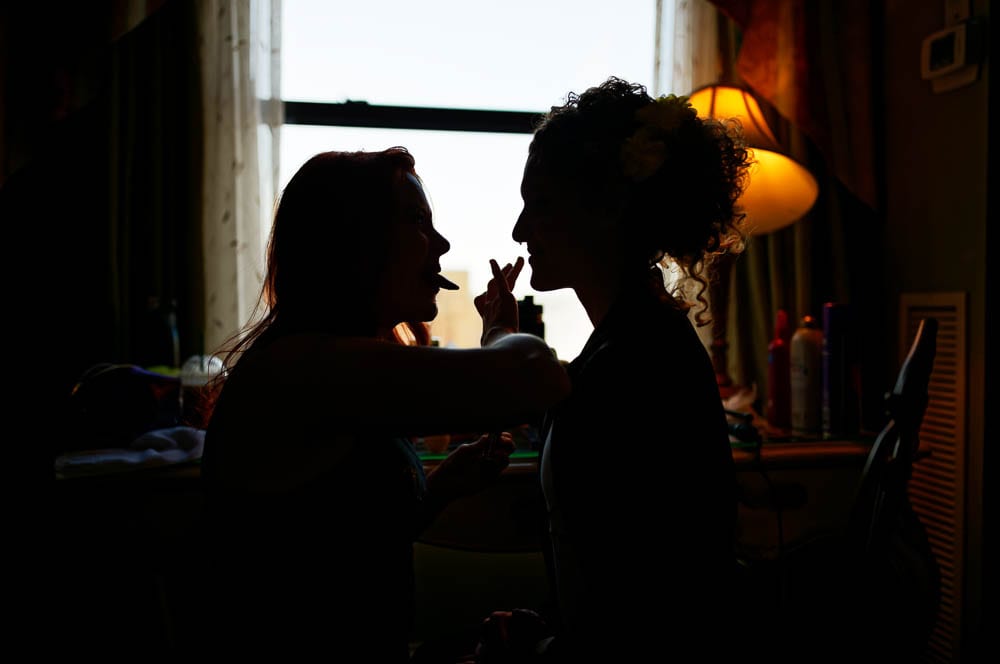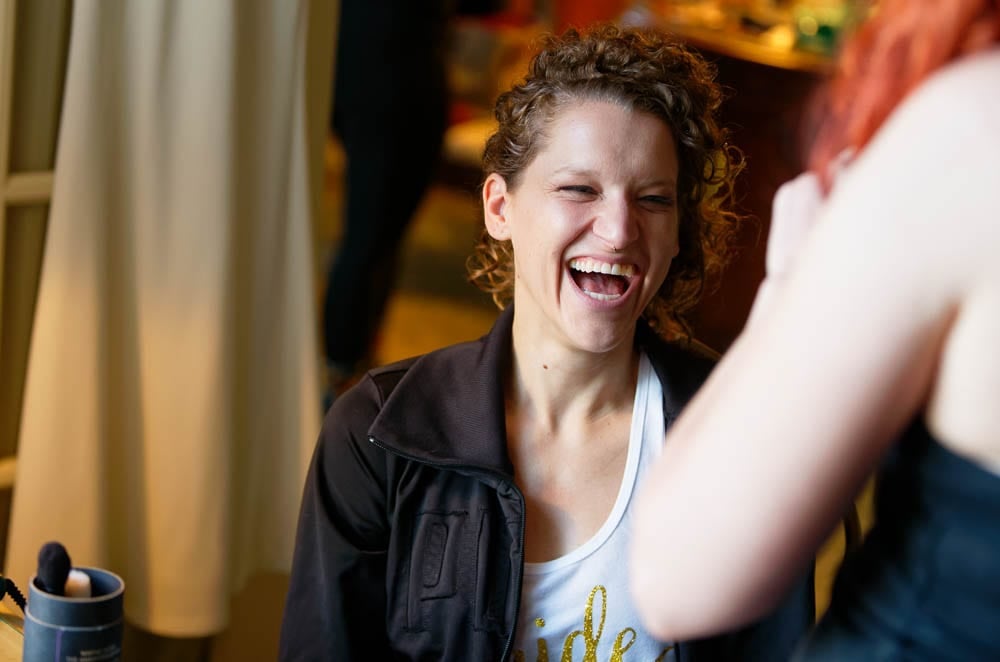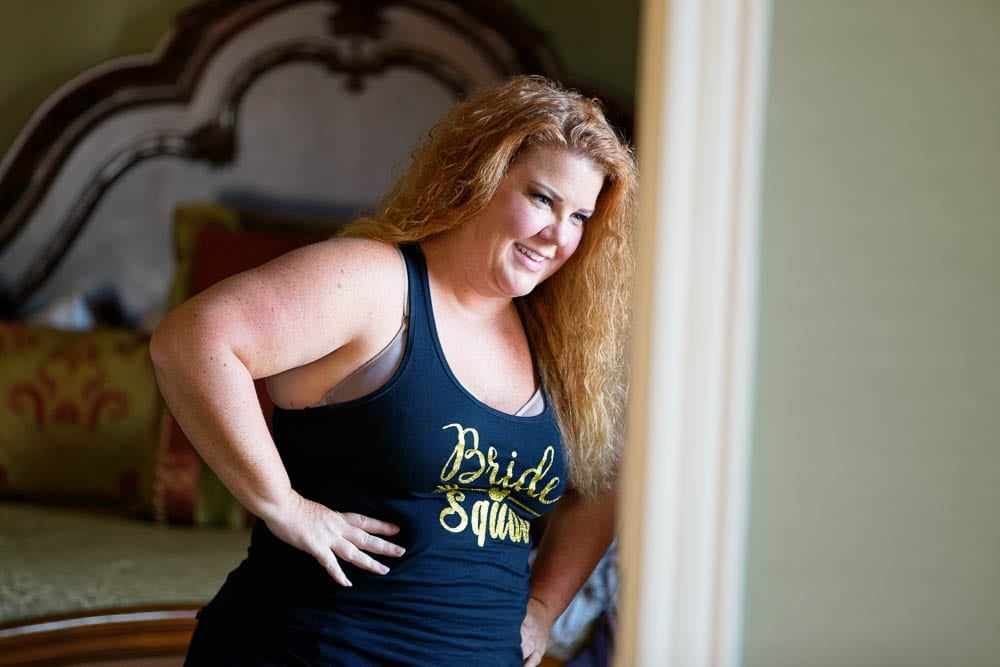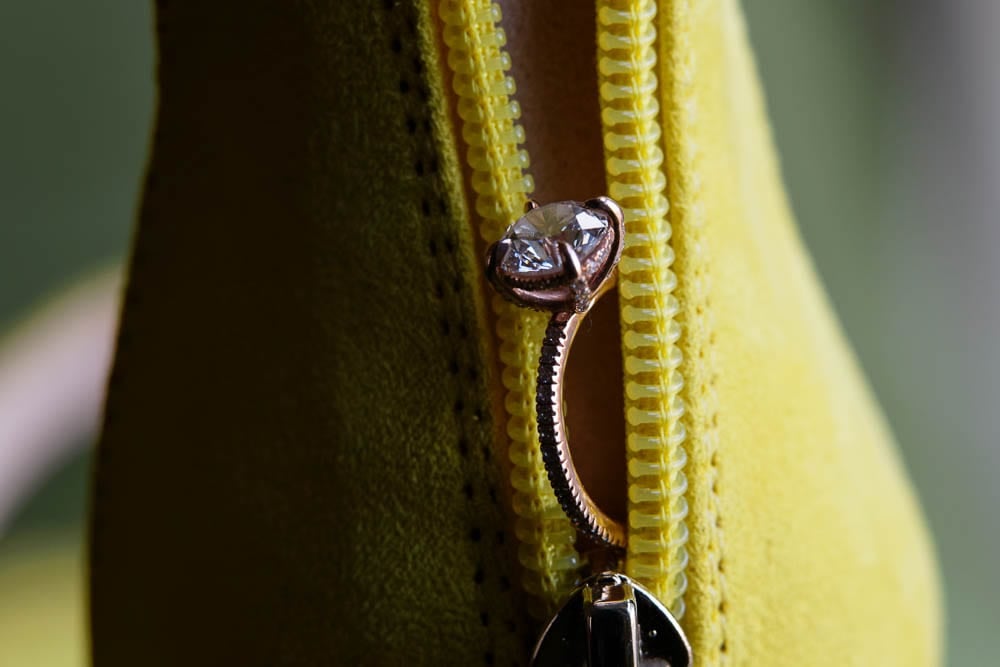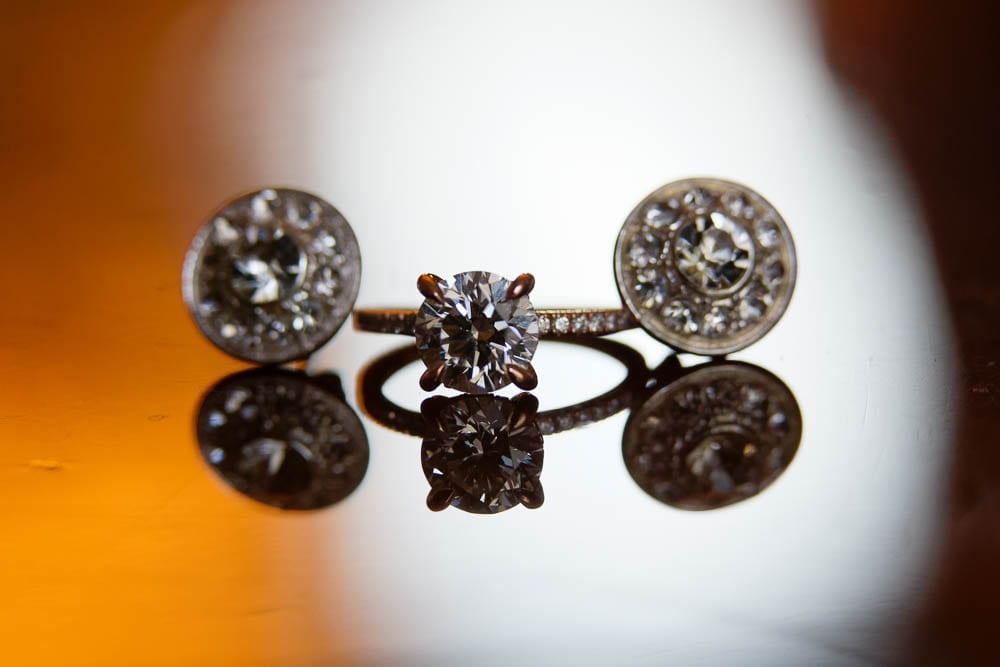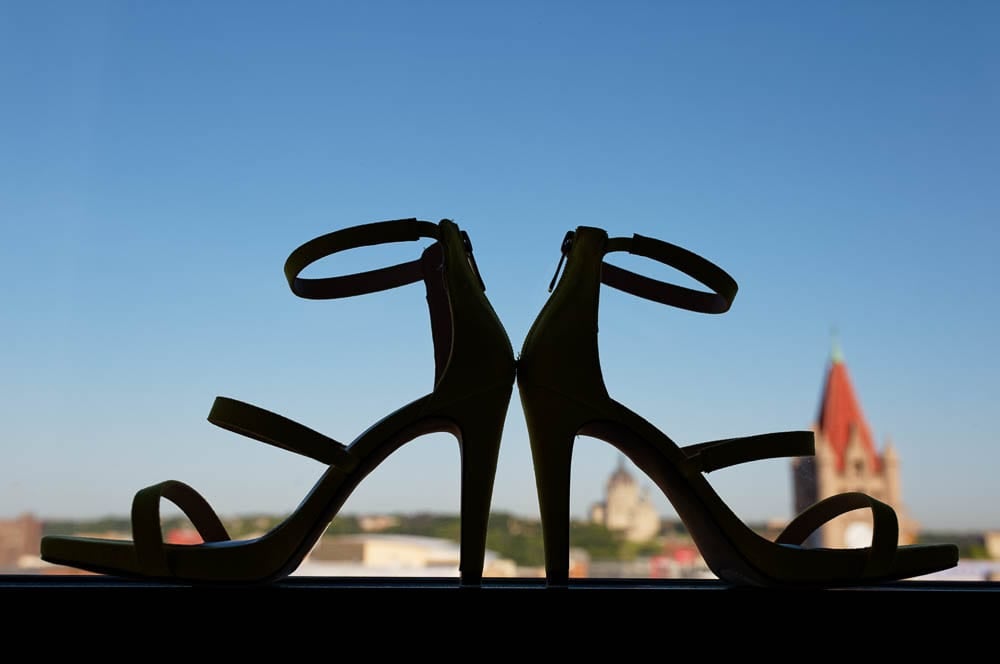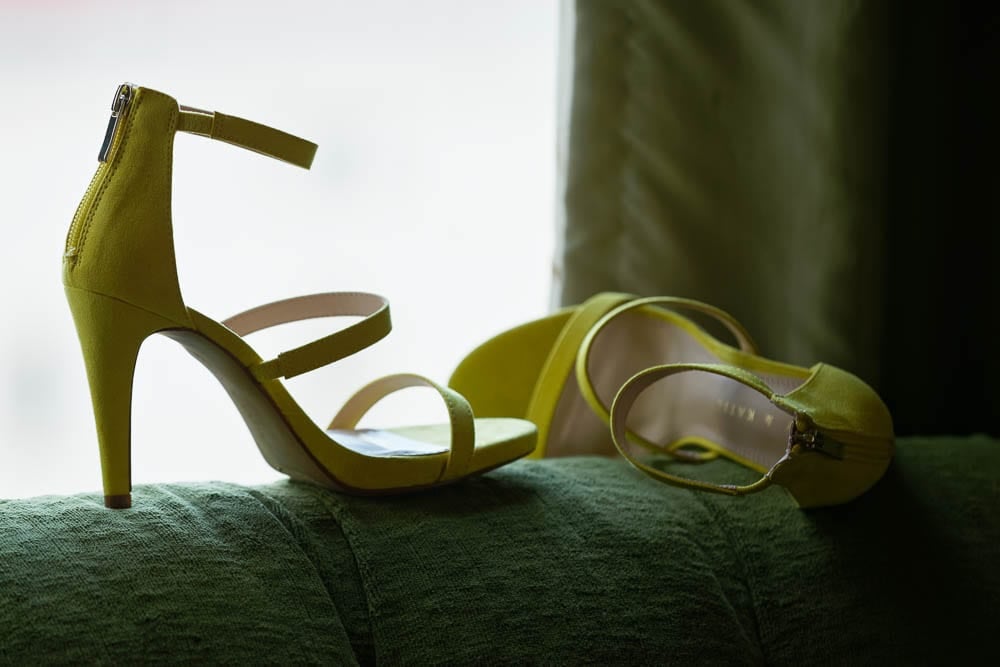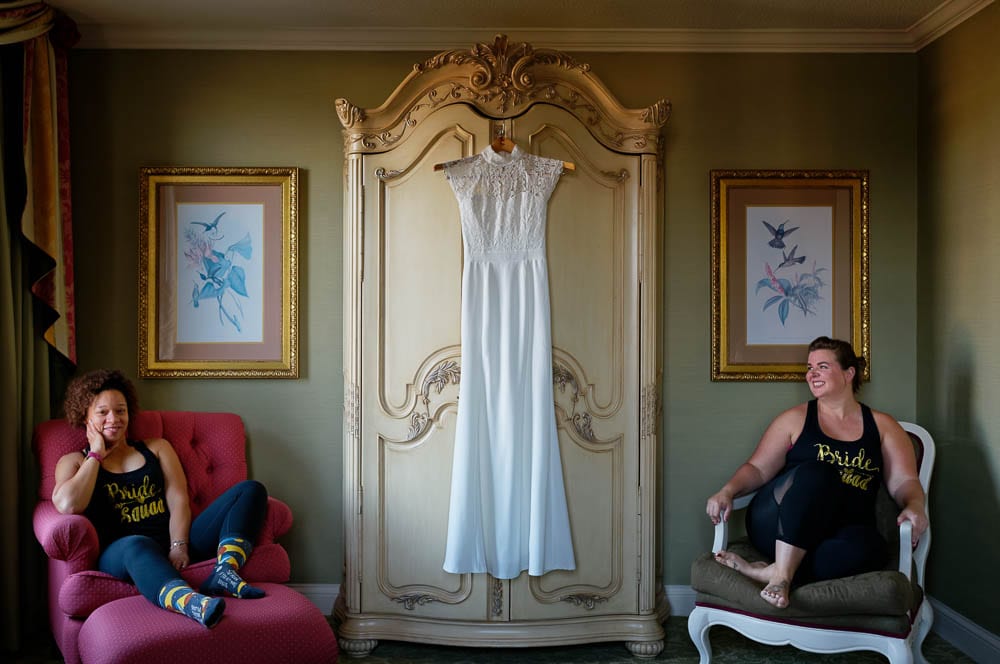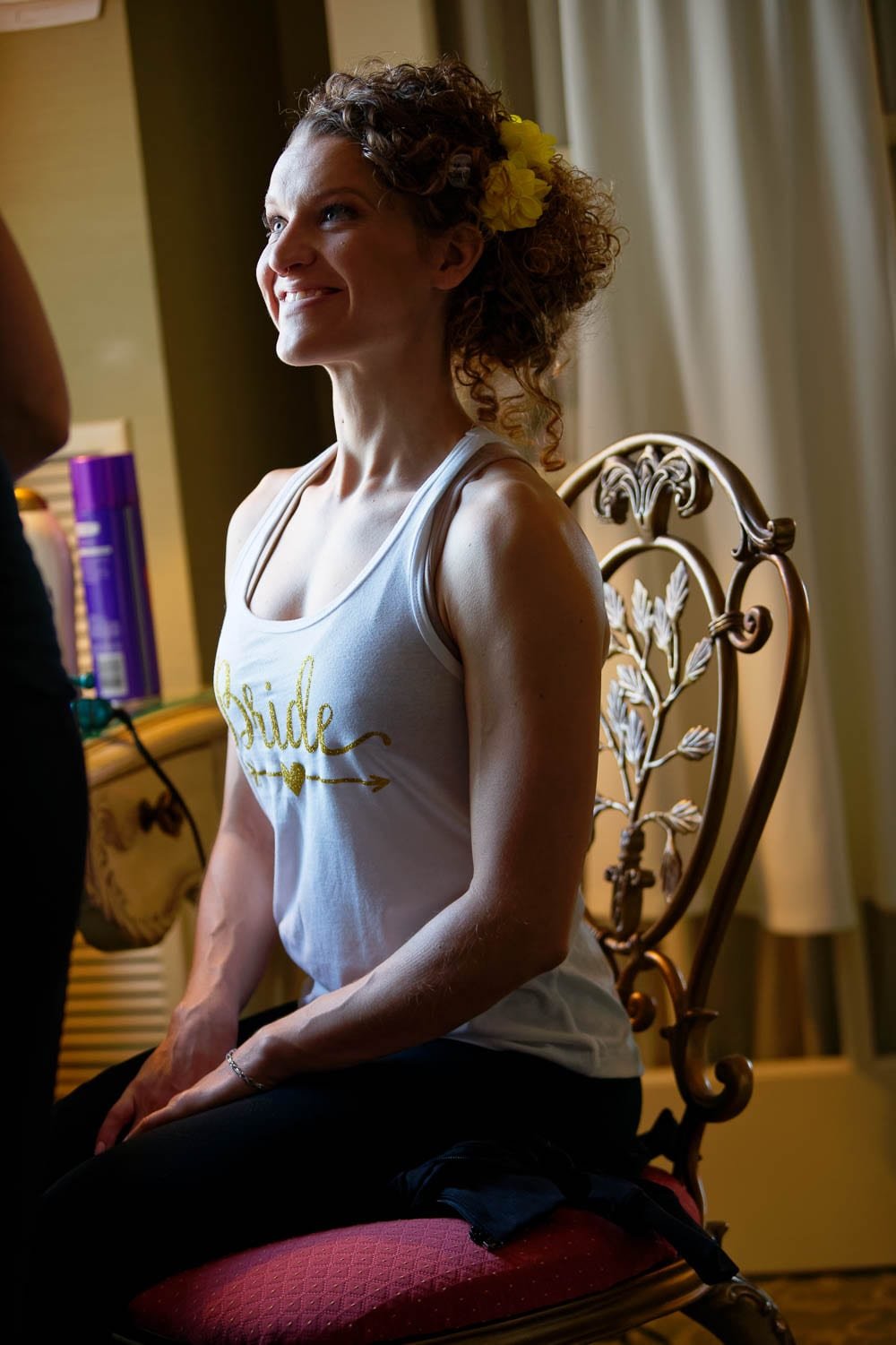 A Wedding Color Theme
While I was shooting pictures of rings, shoes, and all the bridal attire, I realized that their wedding color was yellow.
I was not that surprised, since I discovered during their engagement session that it's their mutual favorite color! A bright color like that could be tricky, but they managed to include it with subtlety. Therefore, they shopped shoes, dresses (for the bridesmaids and flower girls), belt, tie, bow-tie, flowers and boutonniere in all the same yellow color.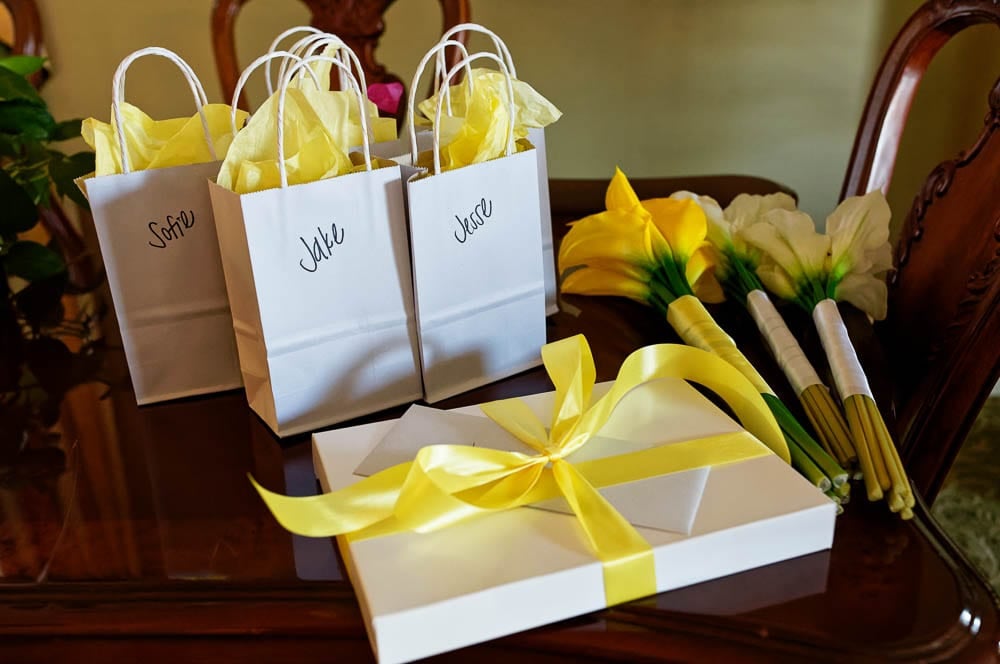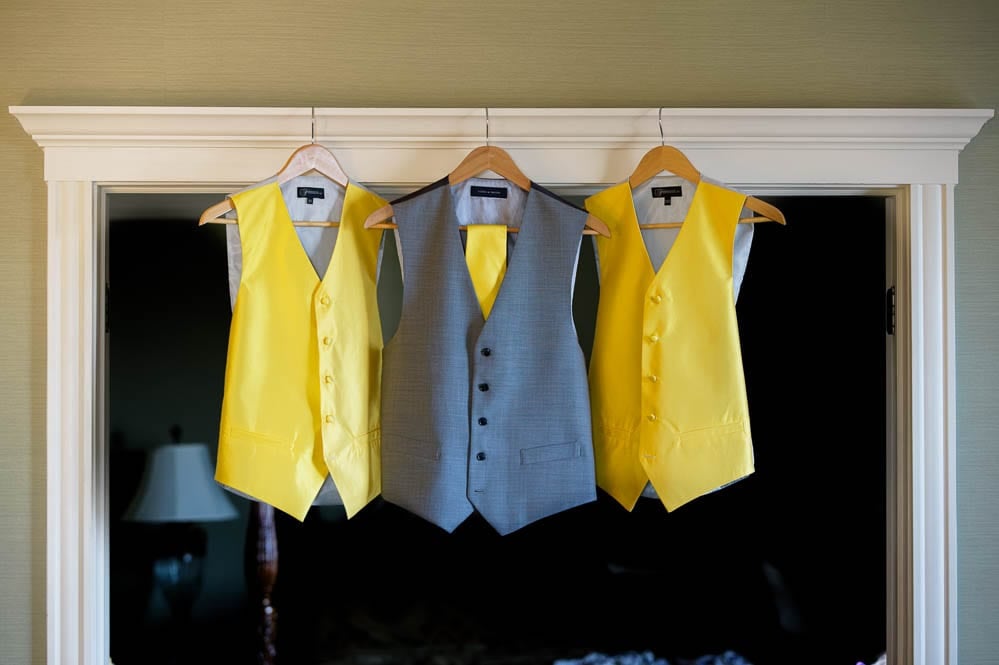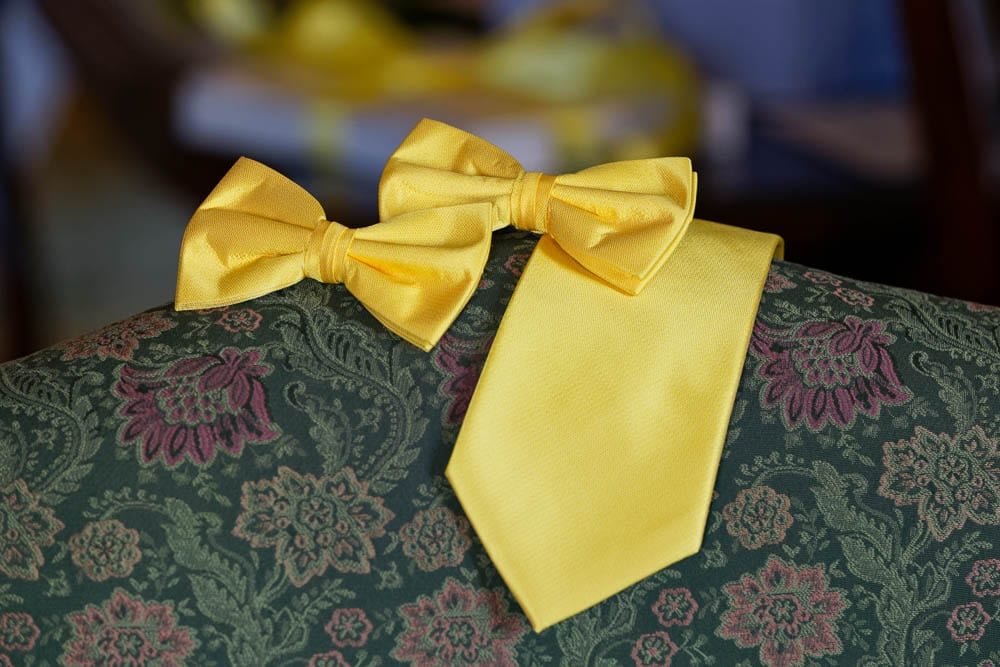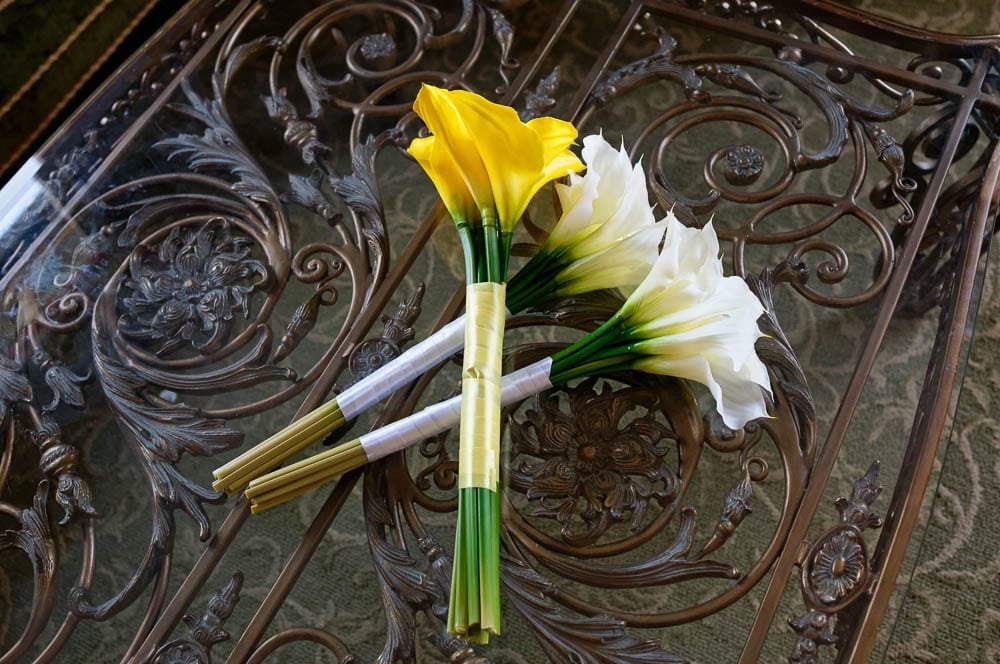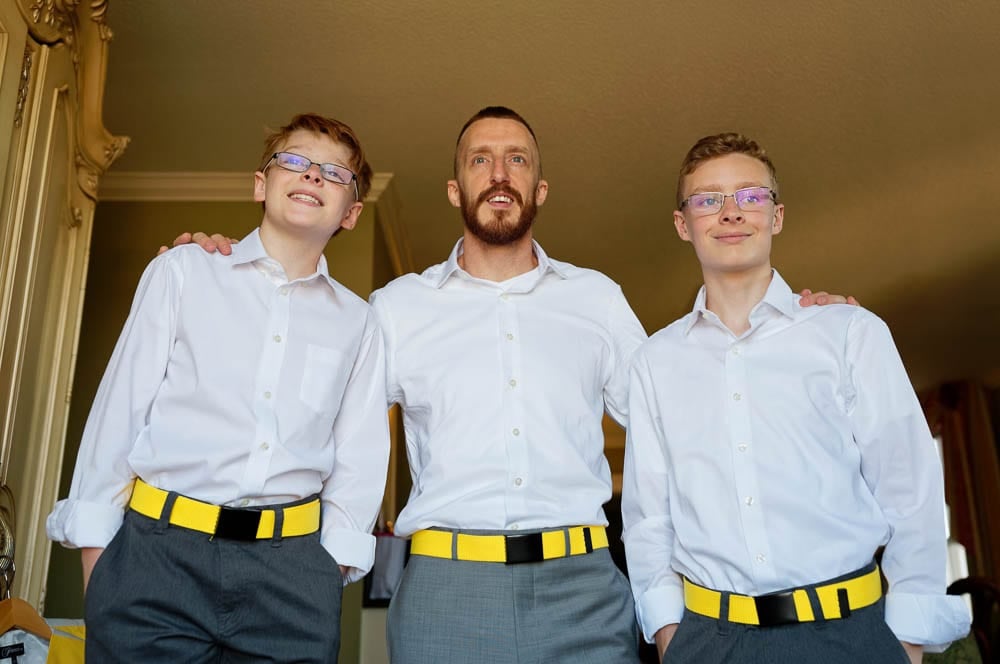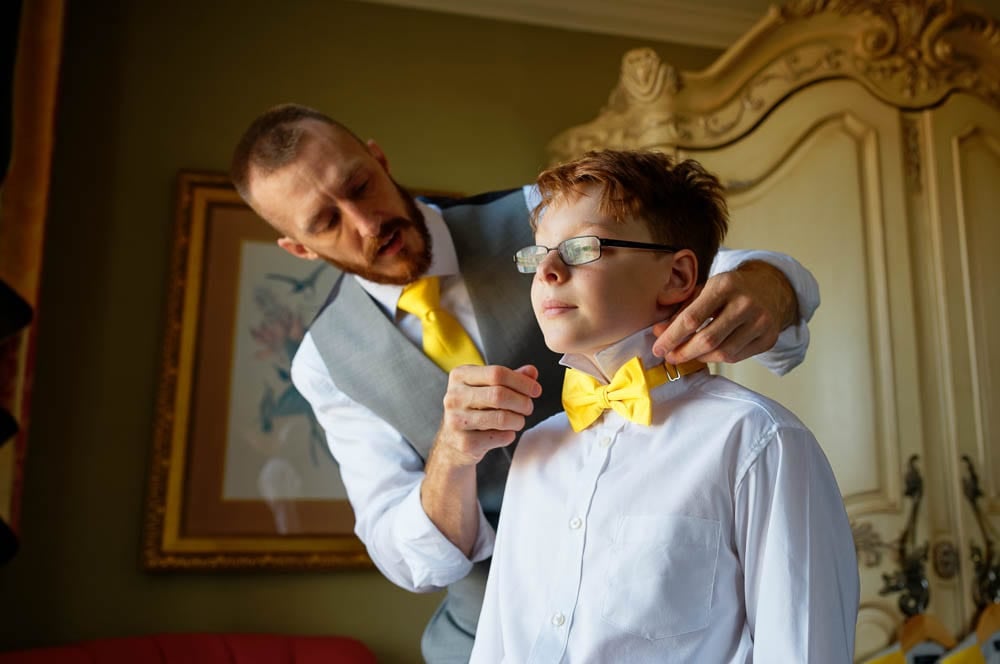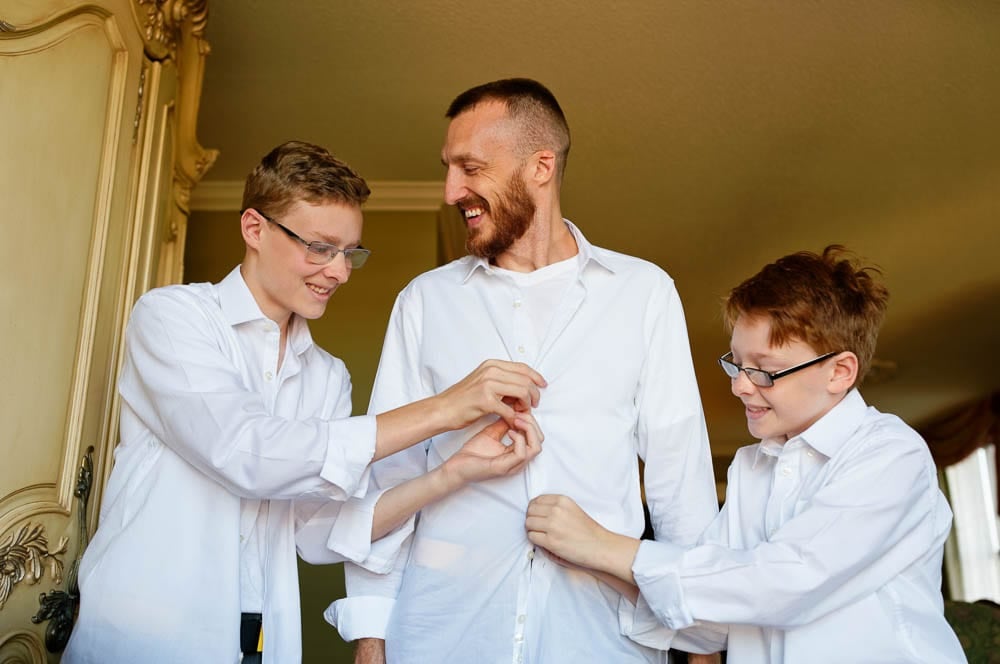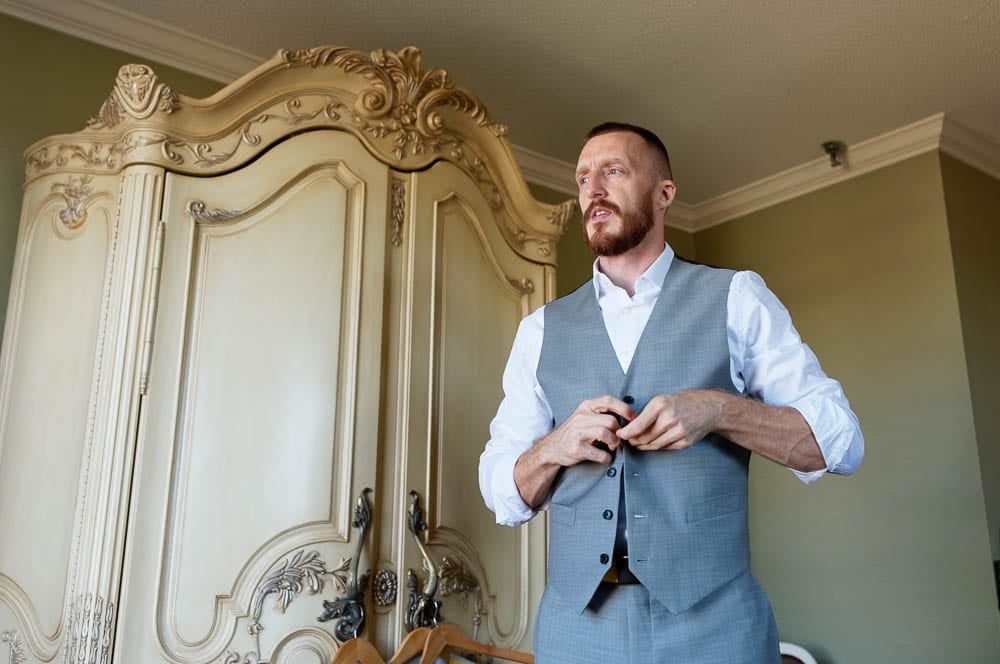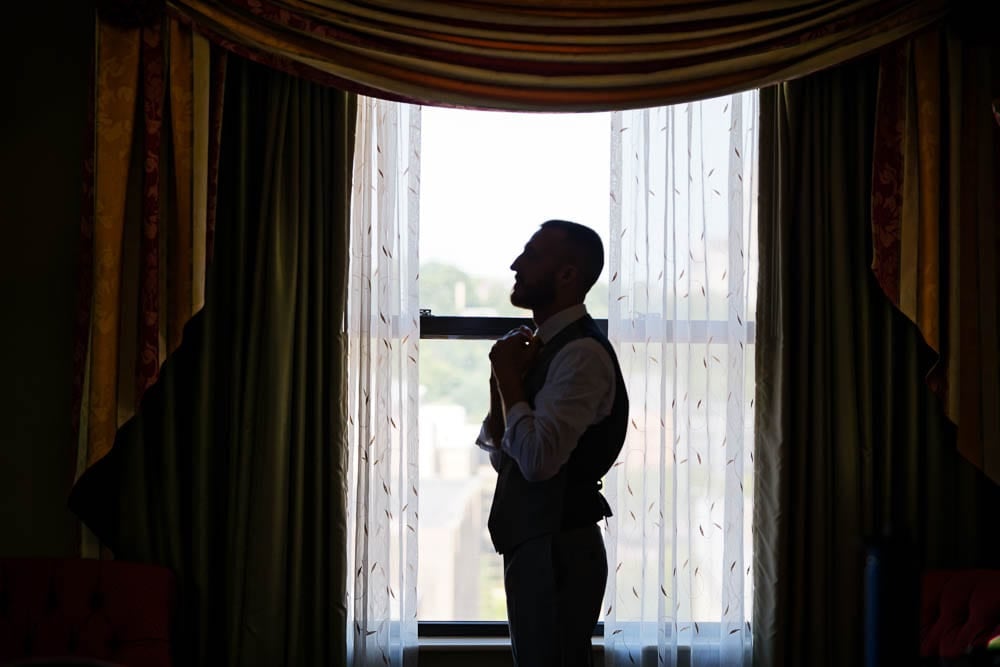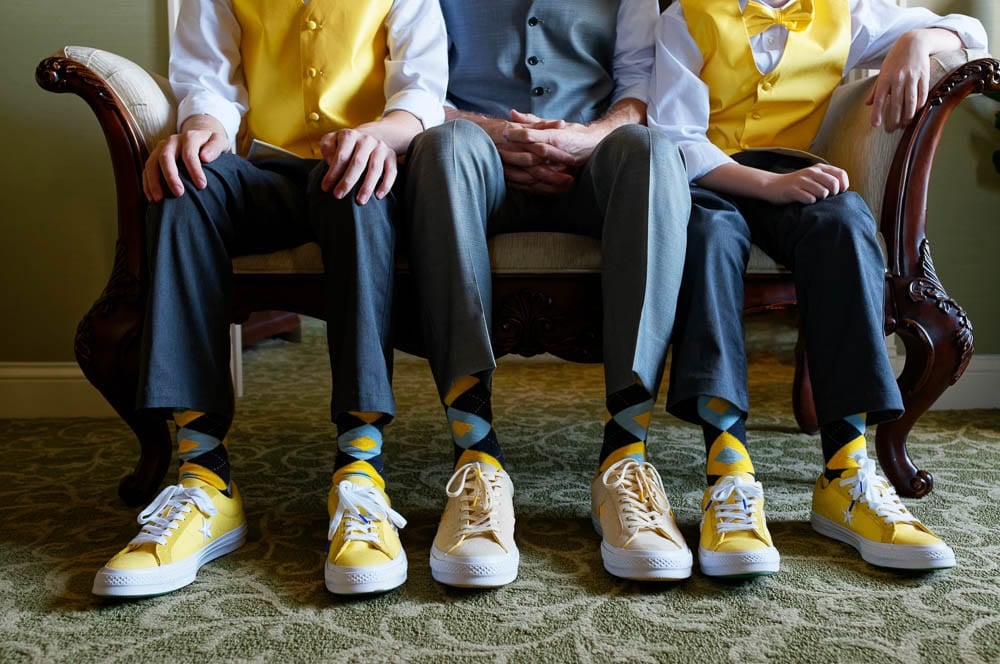 Catching Strong Family Moments
The getting-ready is the precise kind of moments that you want to keep memories of. Thus, it really makes sense to hire a professional wedding photographer. Indeed, except the officiant and the caterer, I was the only vendor hired by the couple! They wanted the photographs to catch unforgettable moments of their big day. Everyone was relaxed and enjoyed the moment, so I did the job with great pleasure.
We had a lot of fun with the kids helping their father put on his suit. We staged a memorable and funny picture. The groom suit was probably not a bespoke one from a famous Taylor, but fit him perfectly. He decided to make it simple, not to follow the etiquette and skip the vest.
During this time the bride was ready, with a $100 wedding dress, she was stunning carrying a lot of elegance.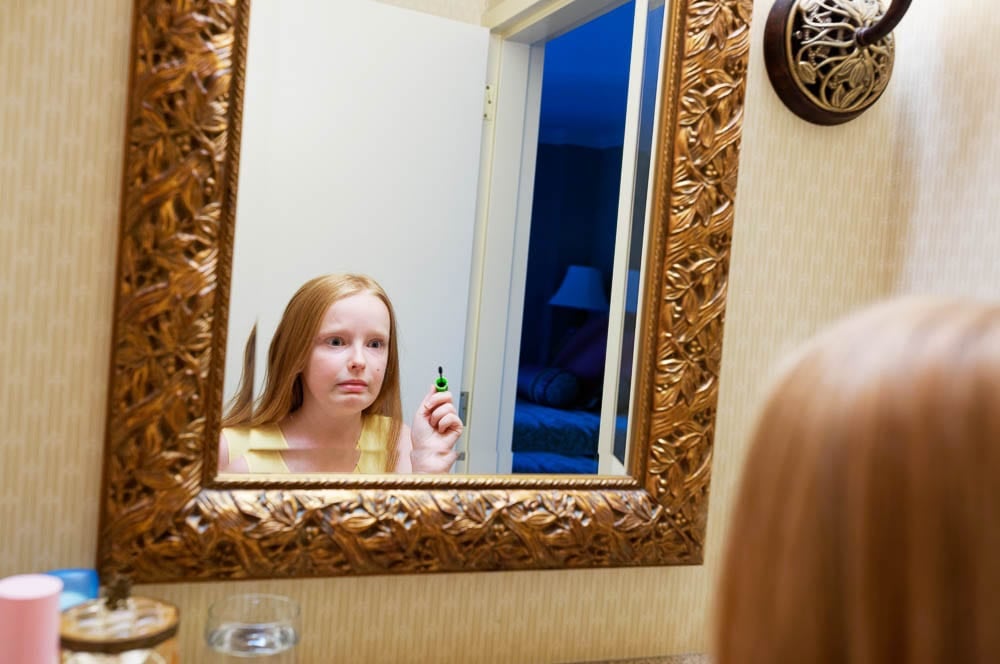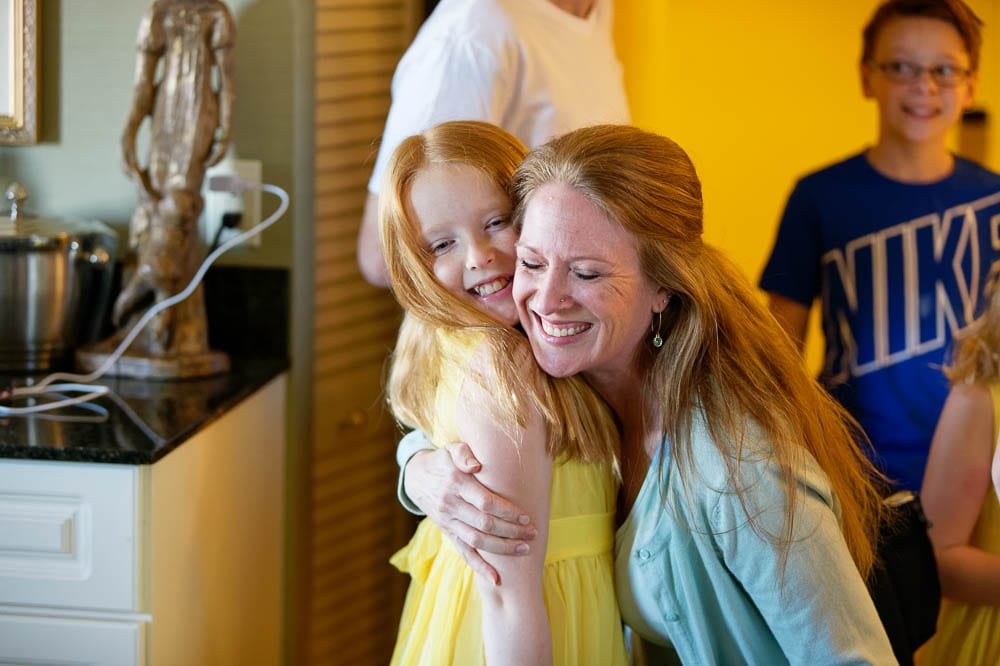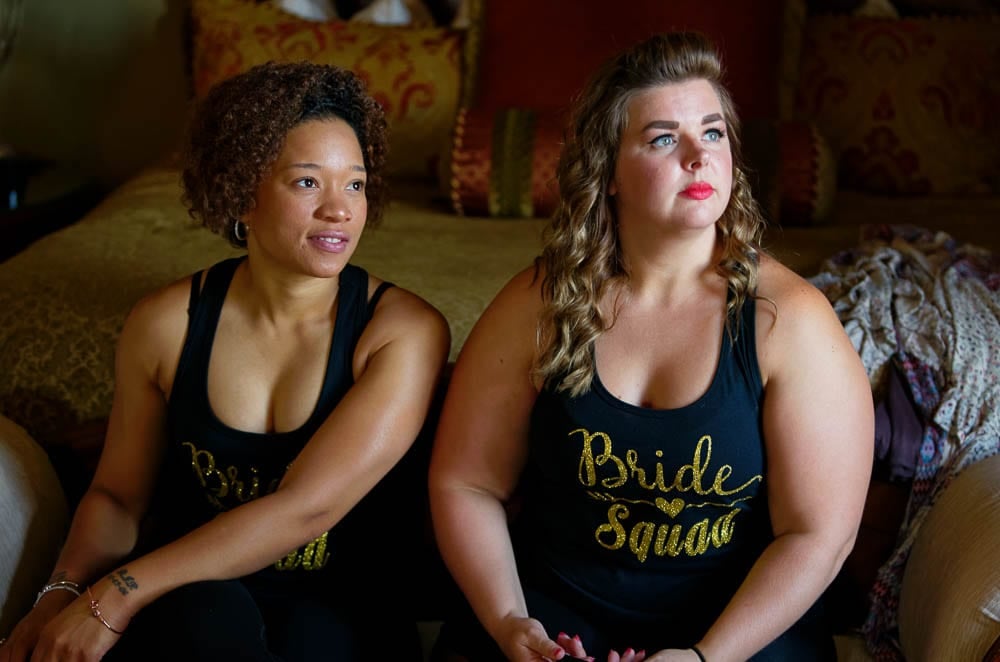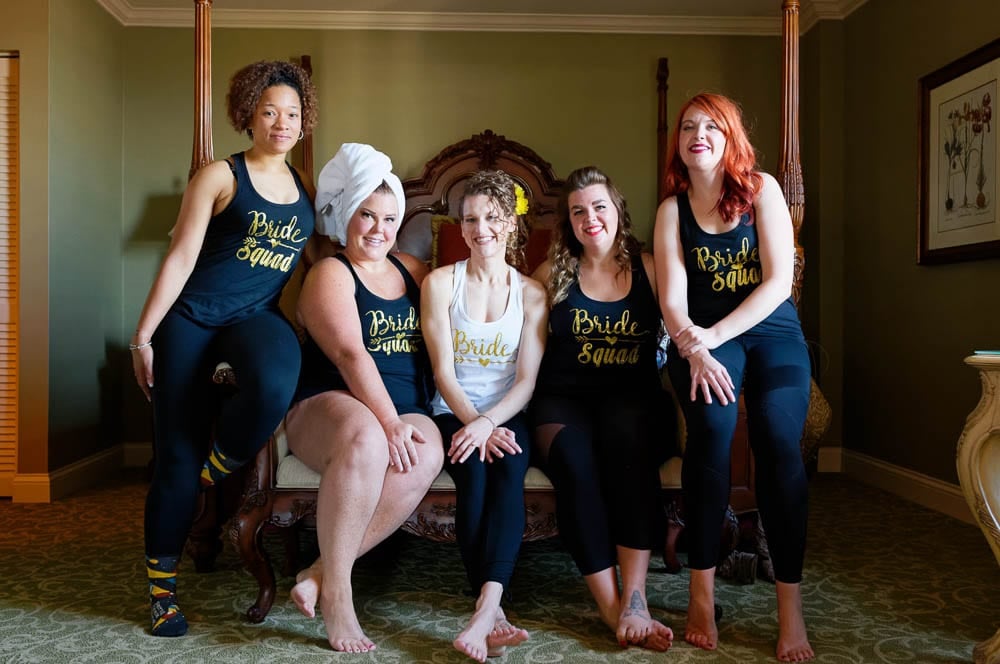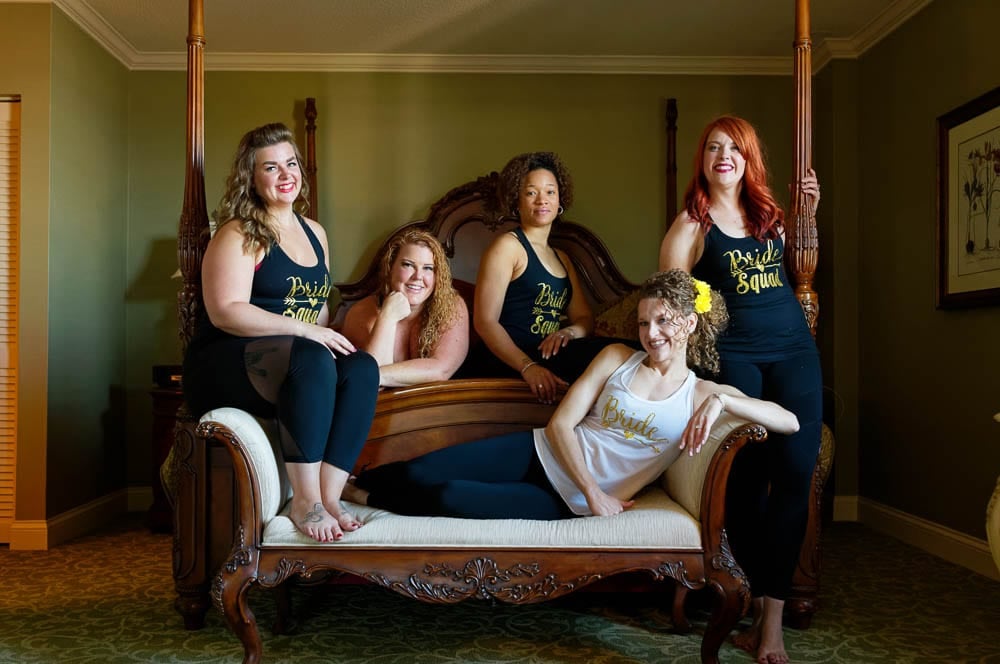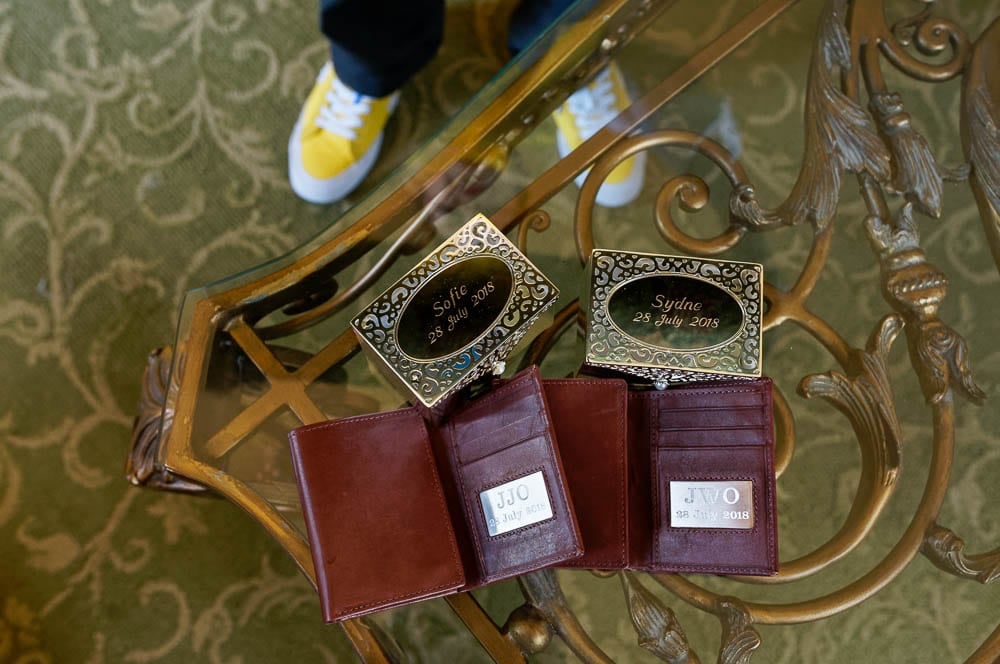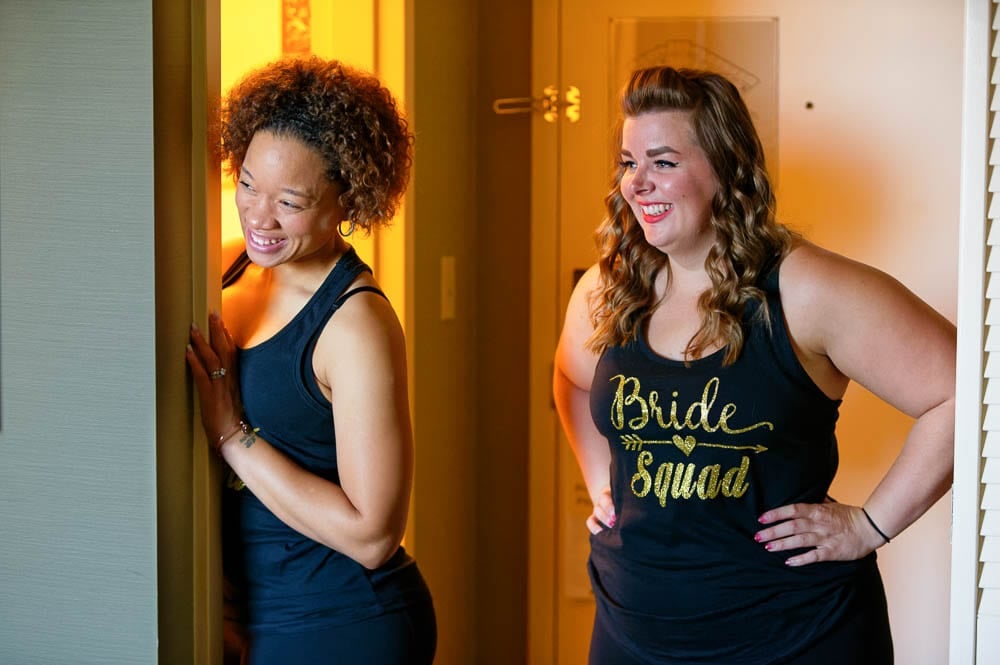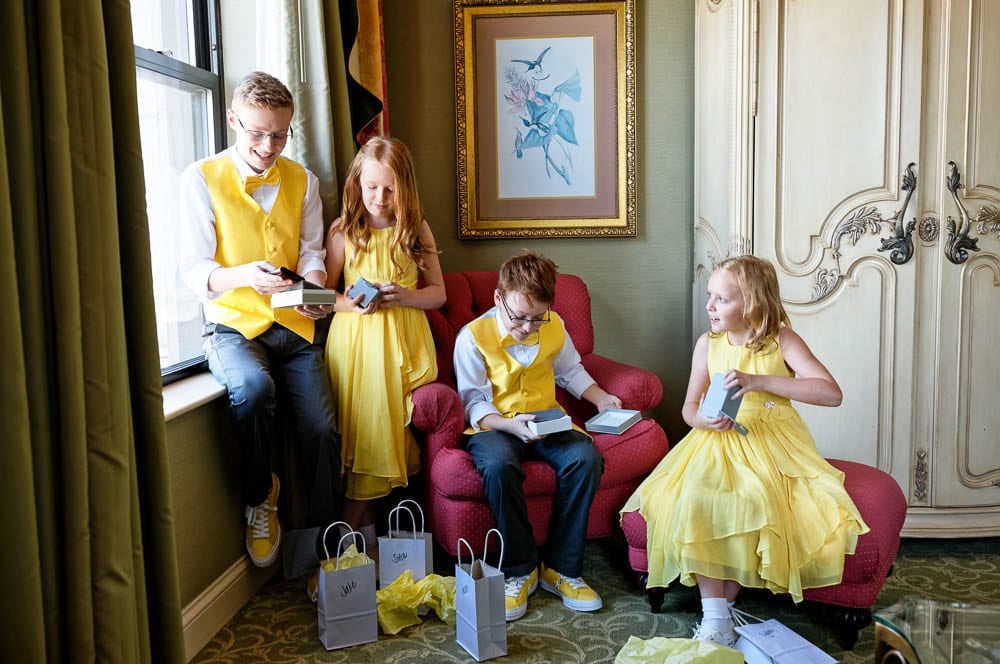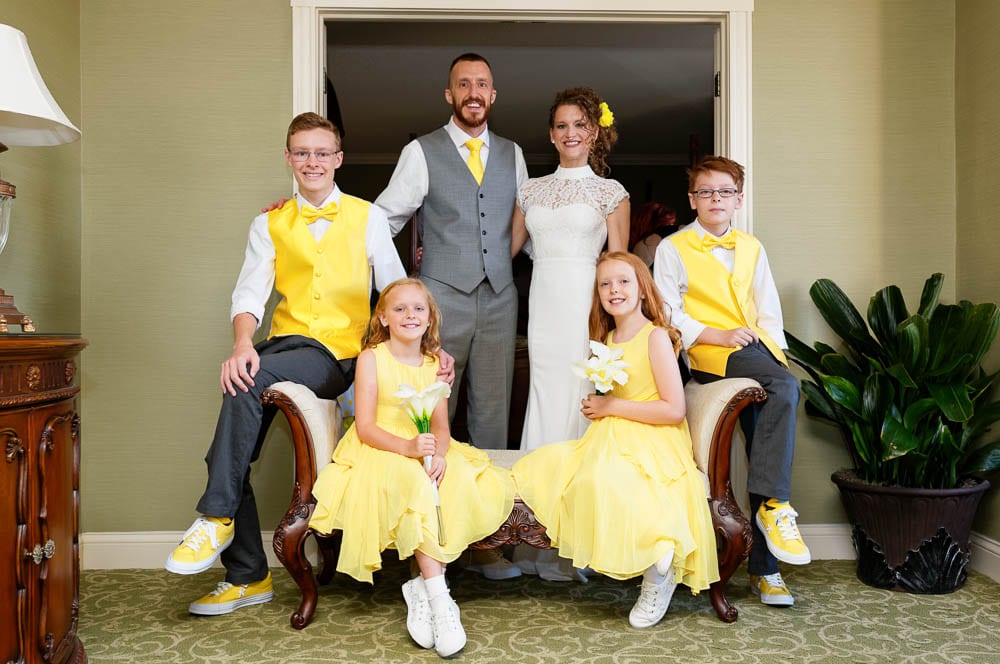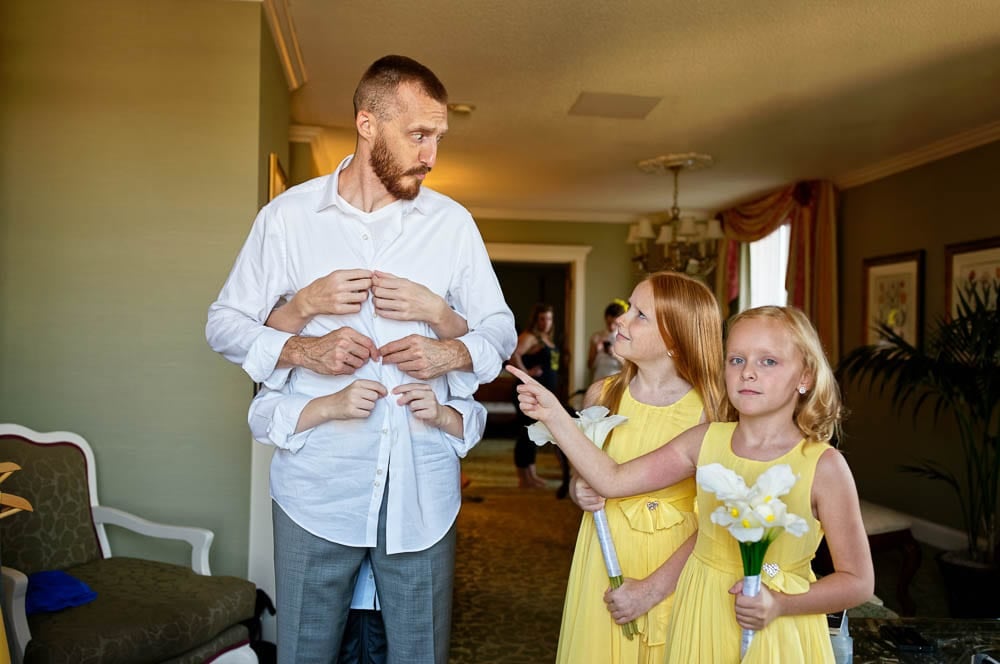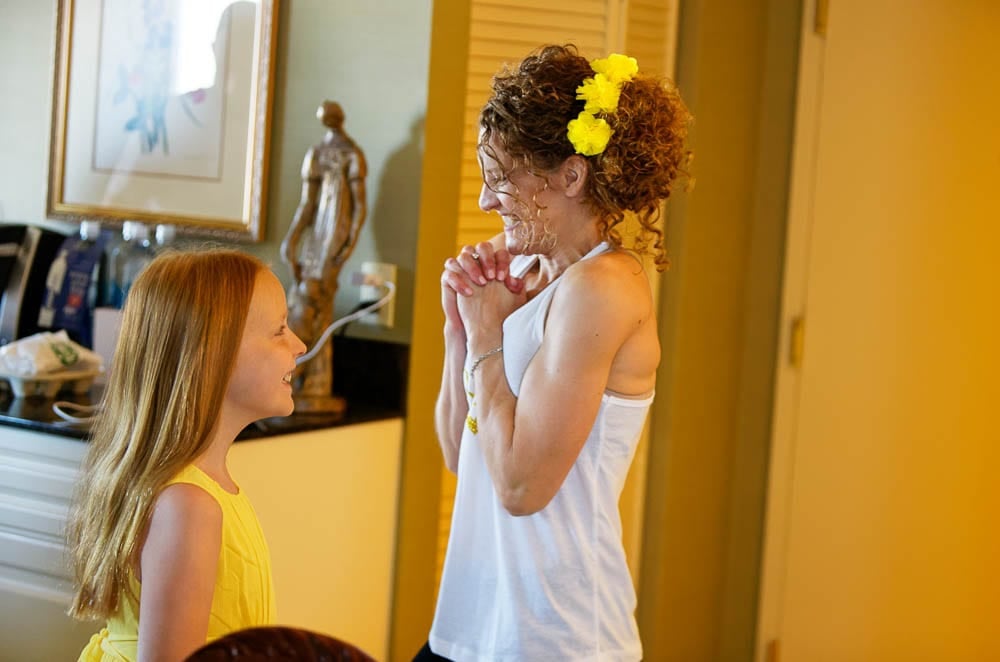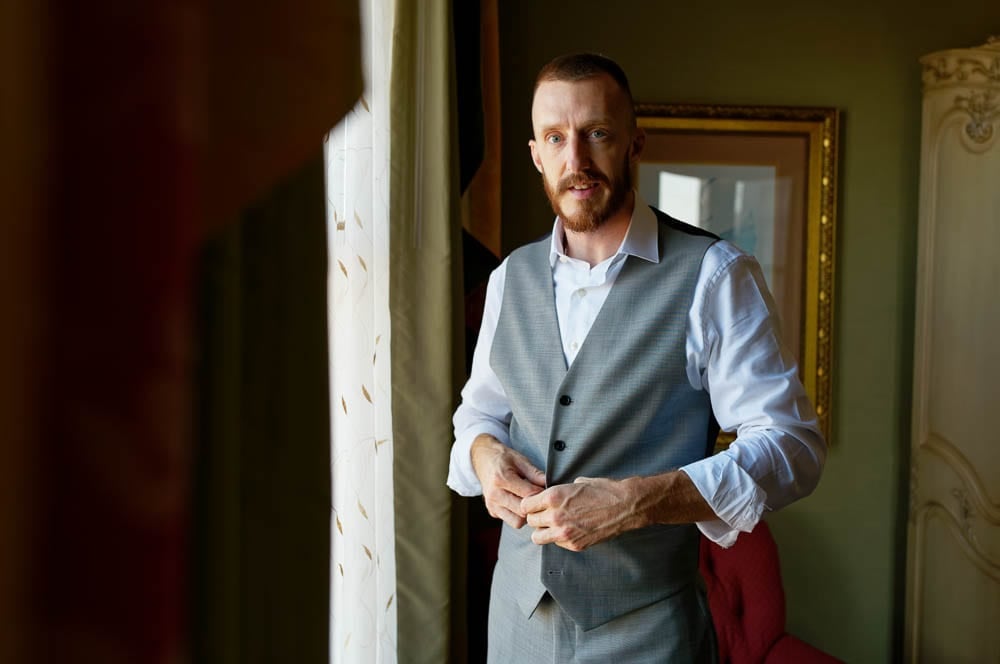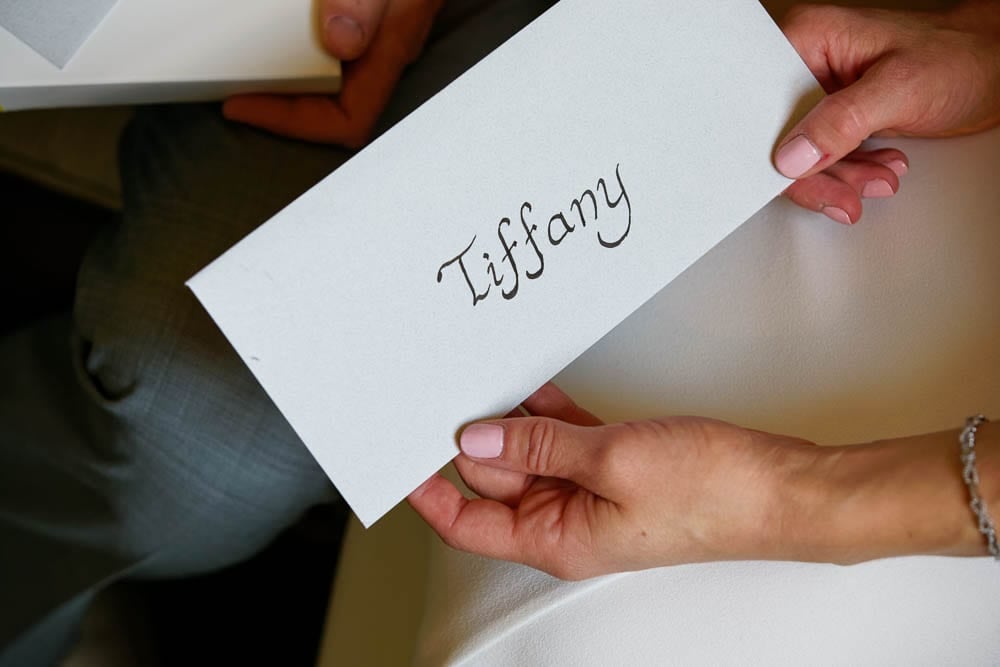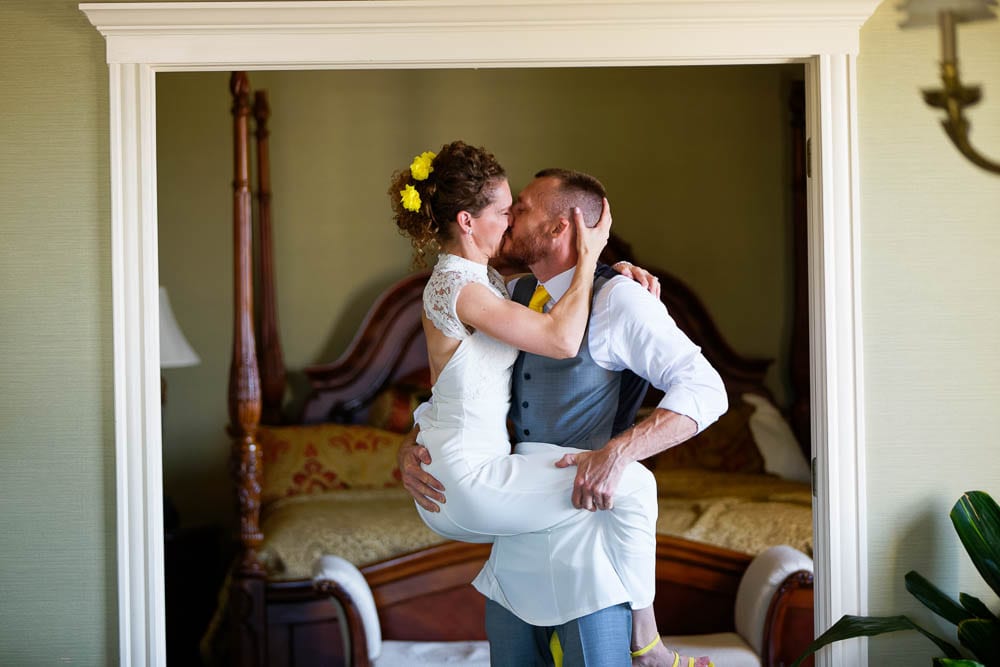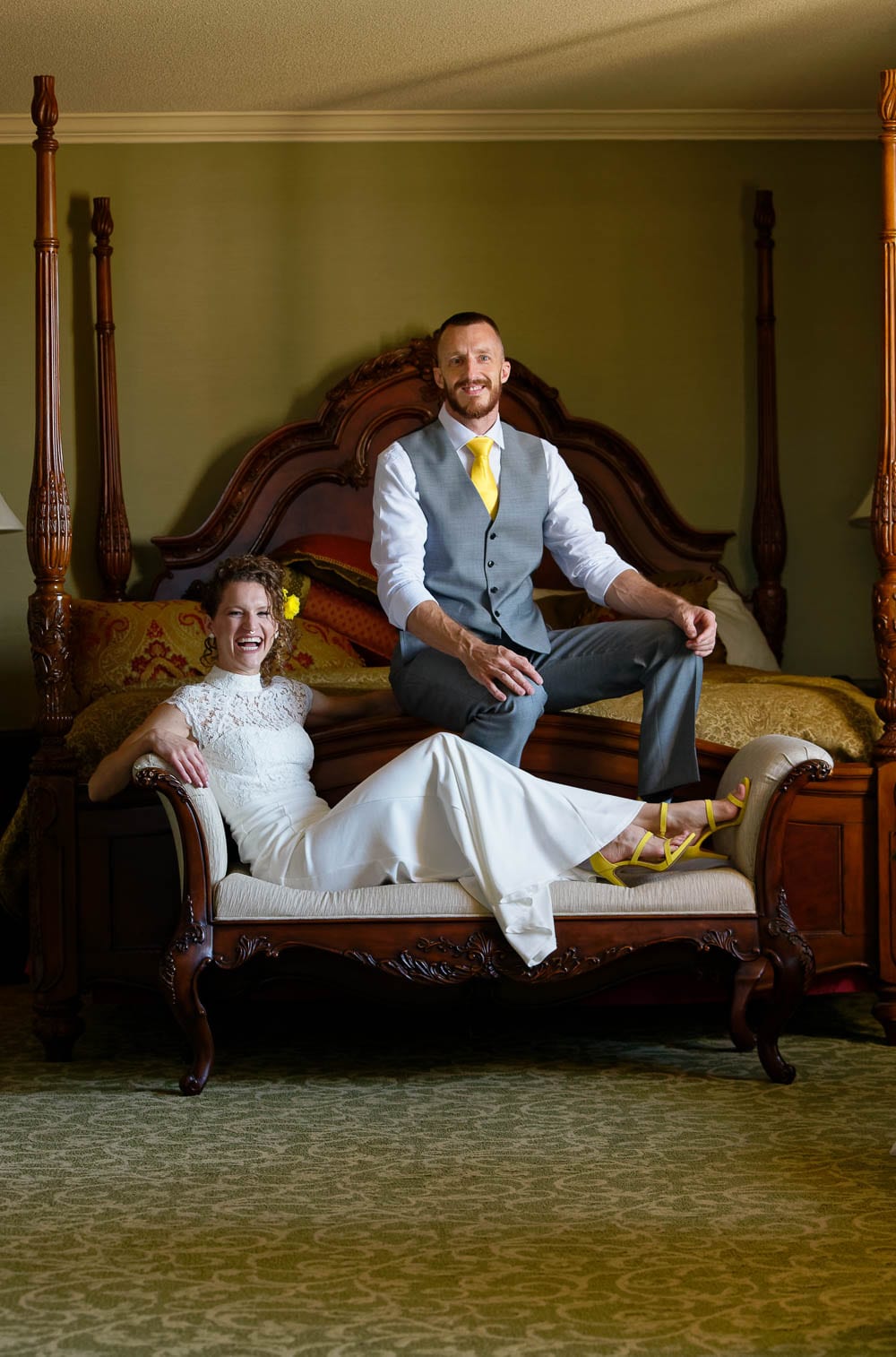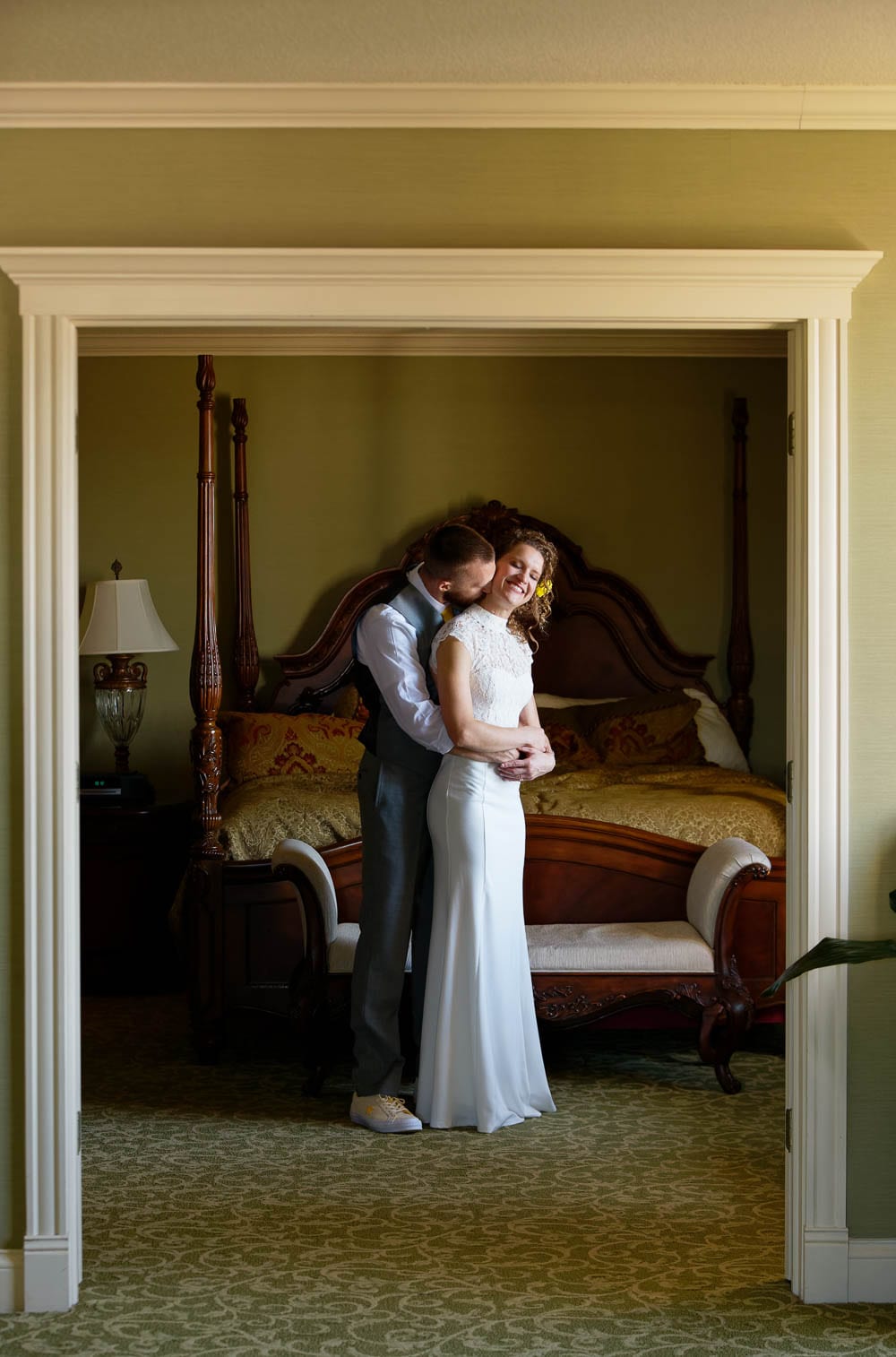 Intimate Celebration in Saint Paul
While Minnesota trend is about big weddings including luxurious Mansion with large ballroom  such as Historic Concord, the Muse Event Center(Minneapolis), my bride and groom preferred something intimate. Indeed, hundreds of guests don't really make sense because you can't enjoy everyone.
Also they decided to plan a family wedding in a enchanting Park.
Therefore, they decided on Irving Park in Saint Paul. For their small wedding, they wanted a simple outdoor event. Indeed, the best wedding ceremonies are usually taking place at an outdoor wedding venue, but it means out of town. But to keep it simple, they picked the Irving Park to get married and sign their wedding certificate (who would be the first paper of their life together!). It was A Perfect day to say « I do ,» not too warm, and in such days, parks with fountains bring some fresh air!
They had around 20 guests and almost all of them helped with the setting up of the few decoration elements in the park. What's great when you chose a nice place is that you don't need to add a lot of styled decoration.
But what stroked me is how kids were invested in helping: unfold chairs, attach decoration and even carry the yellow sofa.
That was a pretty simple set, but with the groom, nothing was left to the chance, the preparation was impeccable. Even if he didn't perform any rehearsal, a couple of days before we discussed of the best place to stand to get the best light.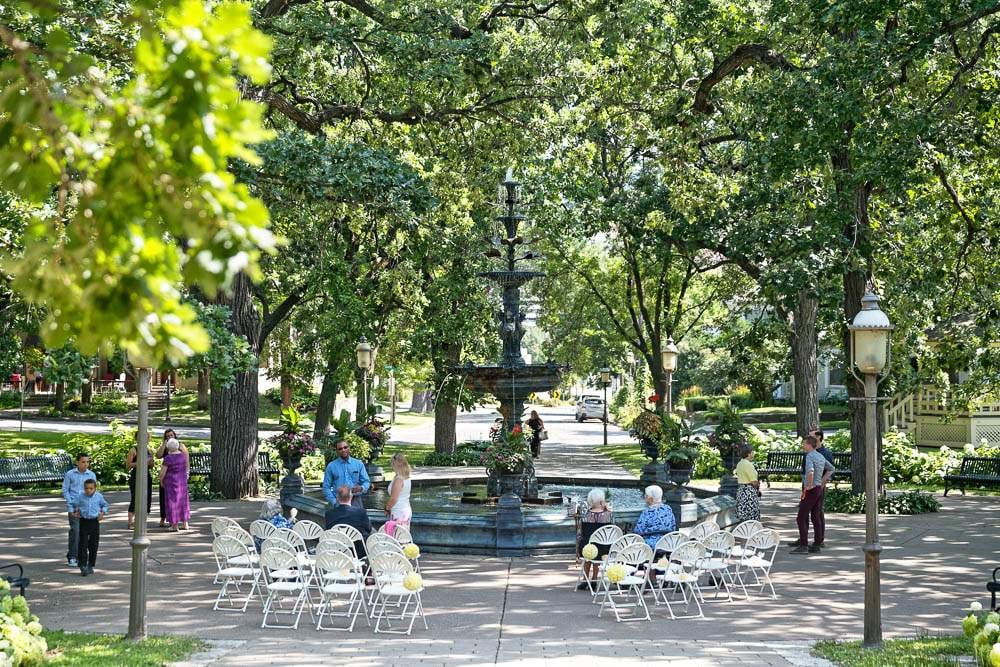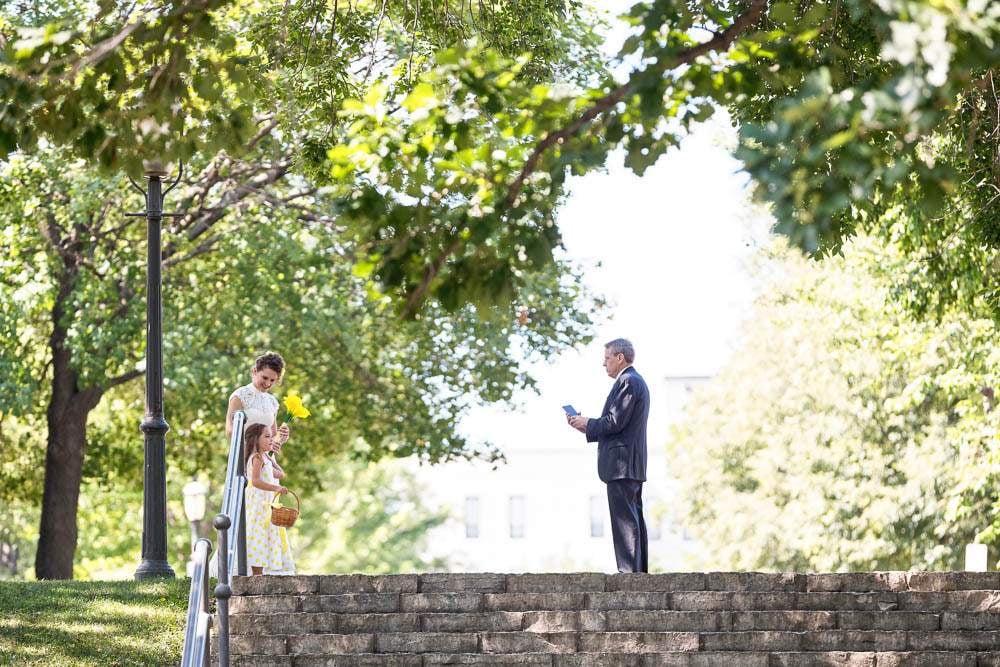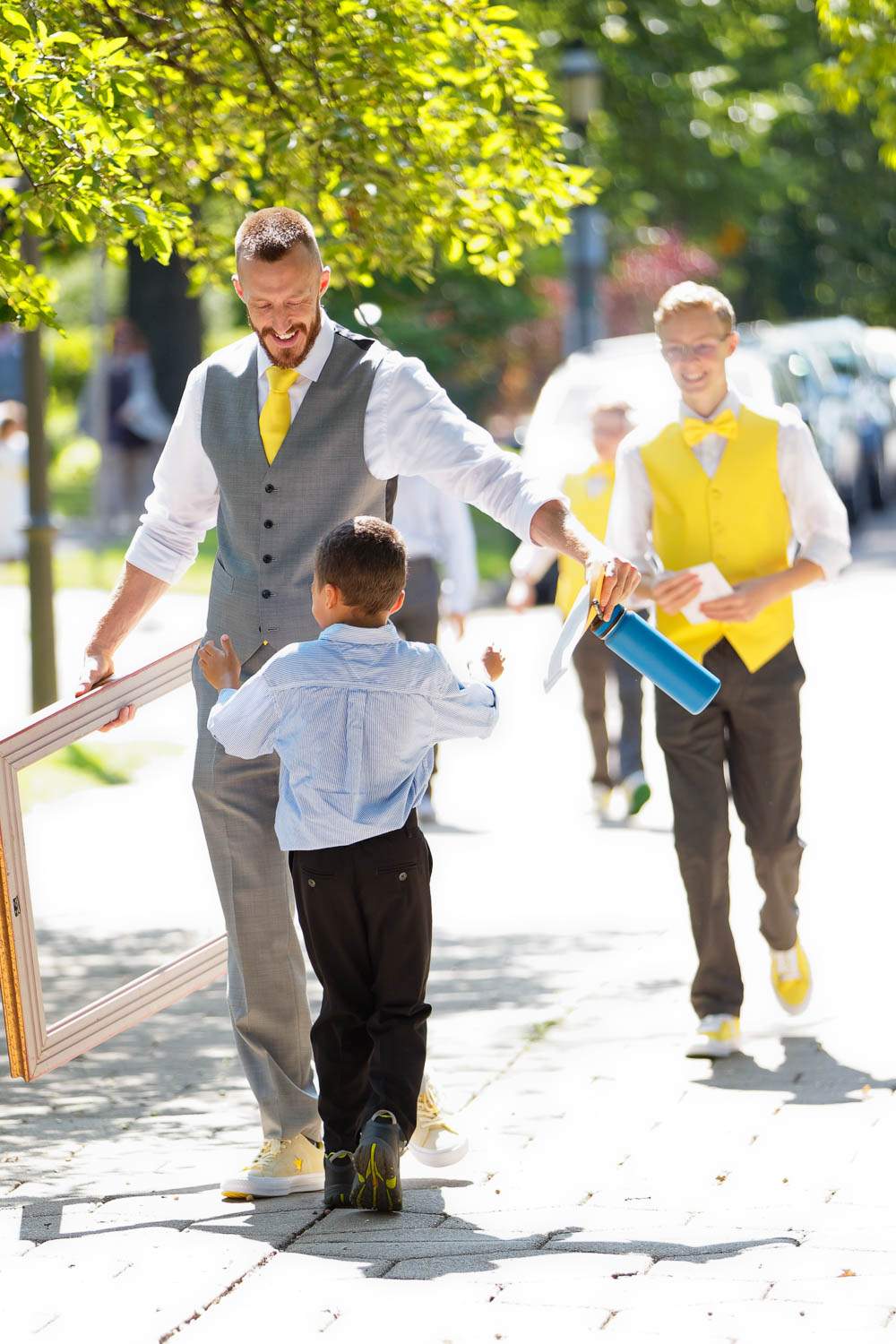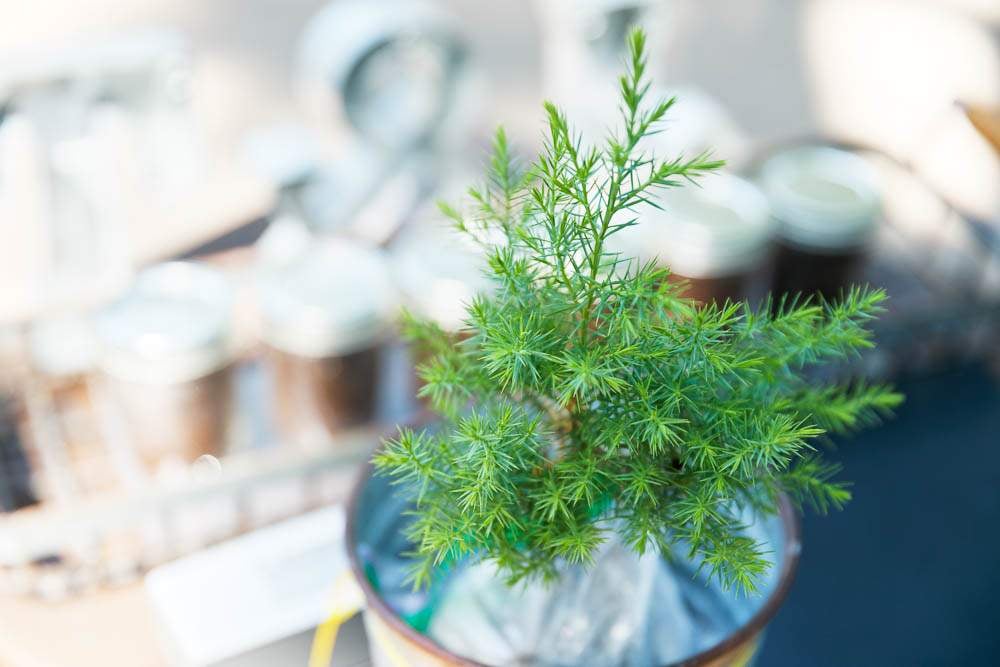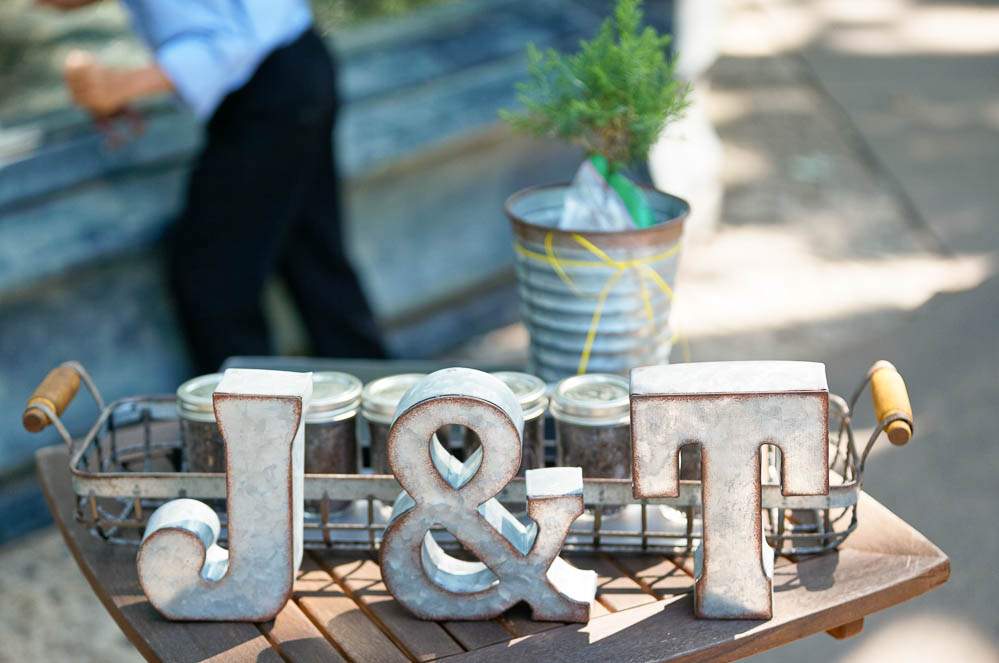 The Wedding
Once all the family was seated, the groom walked down the aisle with his mom, followed by the flower girl. Then the bride walked down the aisle with her father and joined her fiancé who was waiting close to the officiant (Keith Miraldi from Eagle Brook Church). He was standing in front of the stunning fountain, which in addition to being photogenic, offered fresh air during this warm summer day.
After exchanging vows, telling the expected « I do », they exchanged their wedding rings (Jared the Jeweler and Stoneybrook). Then to tie the knot even tighter, they performed a symbolic ritual by putting a plant in the ground. What really made this moment apart was, again, how the four kids were happy and implicated during all this process!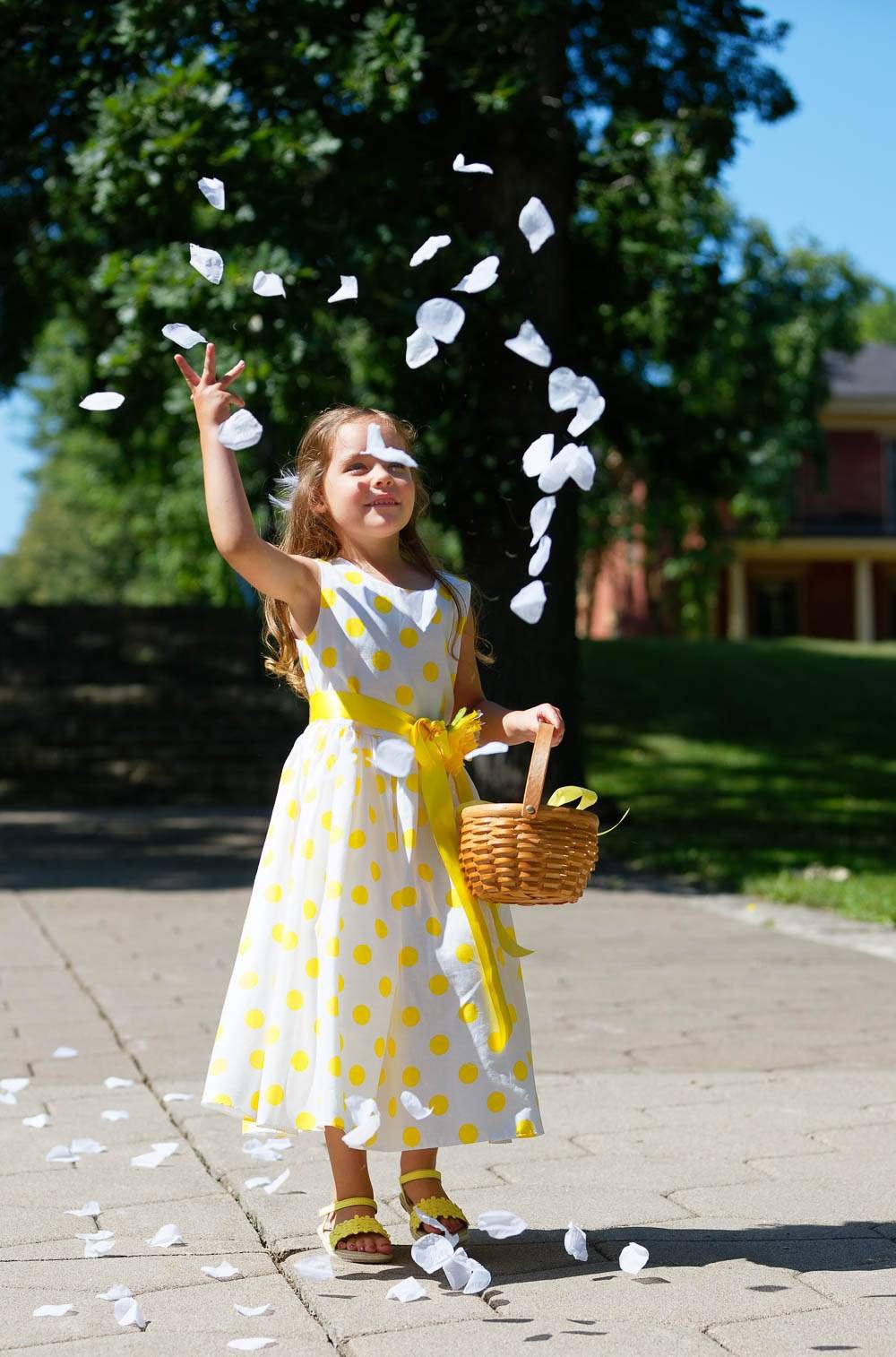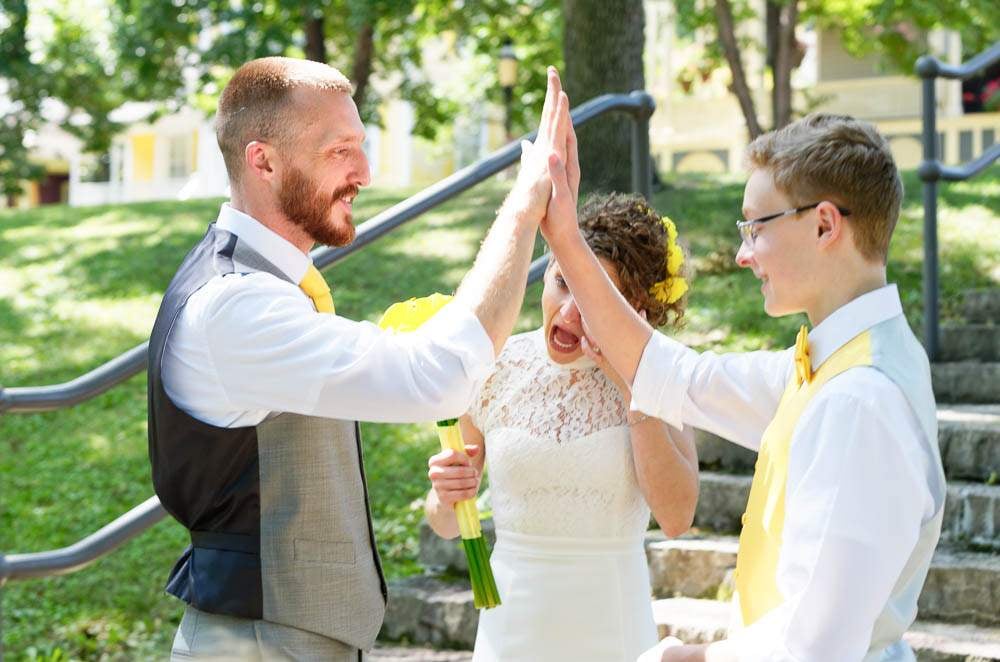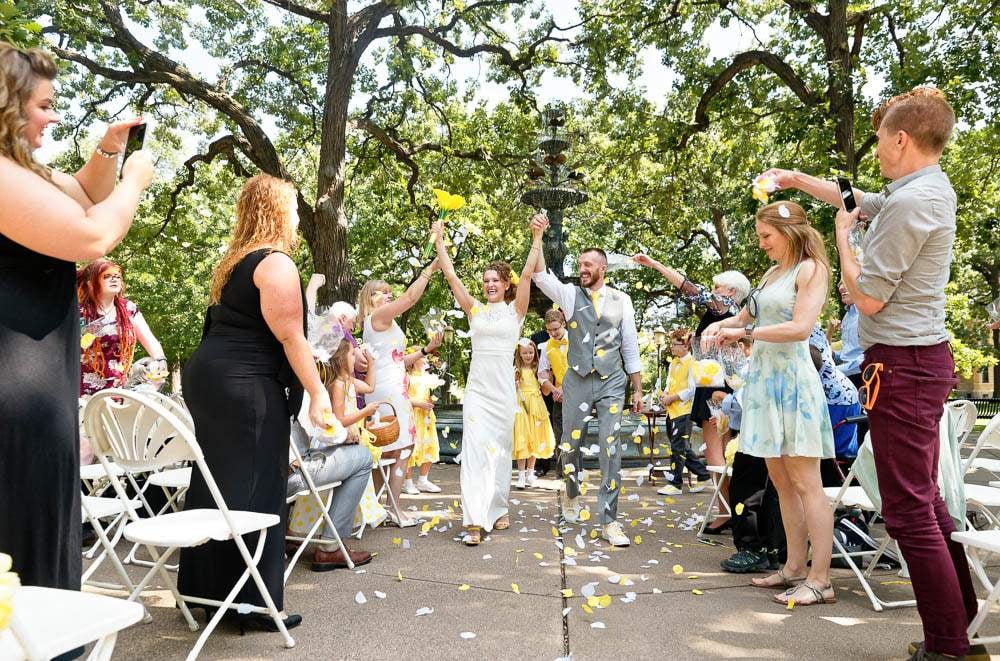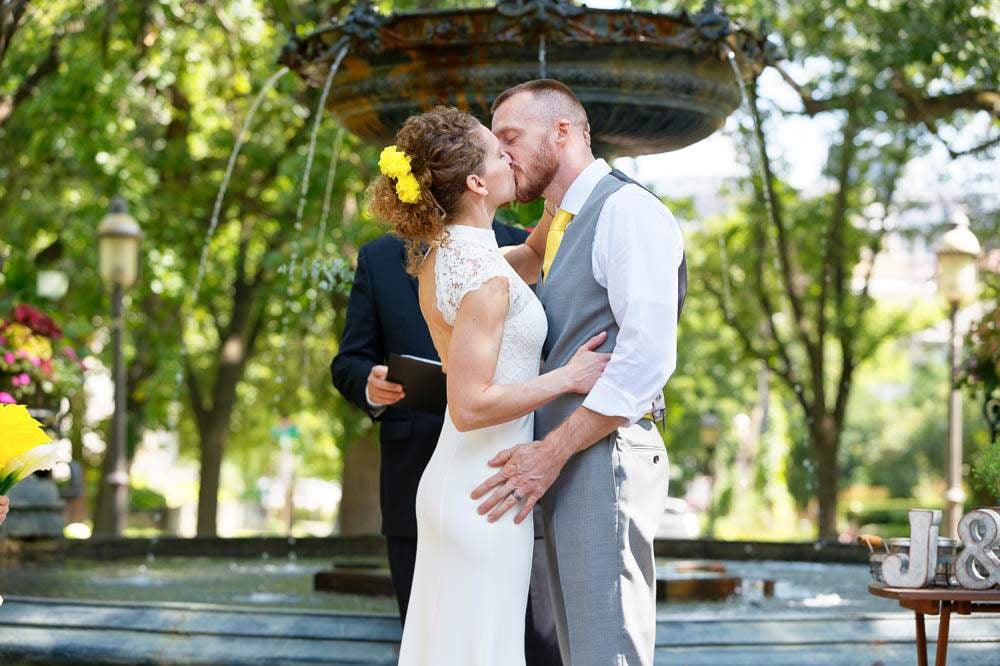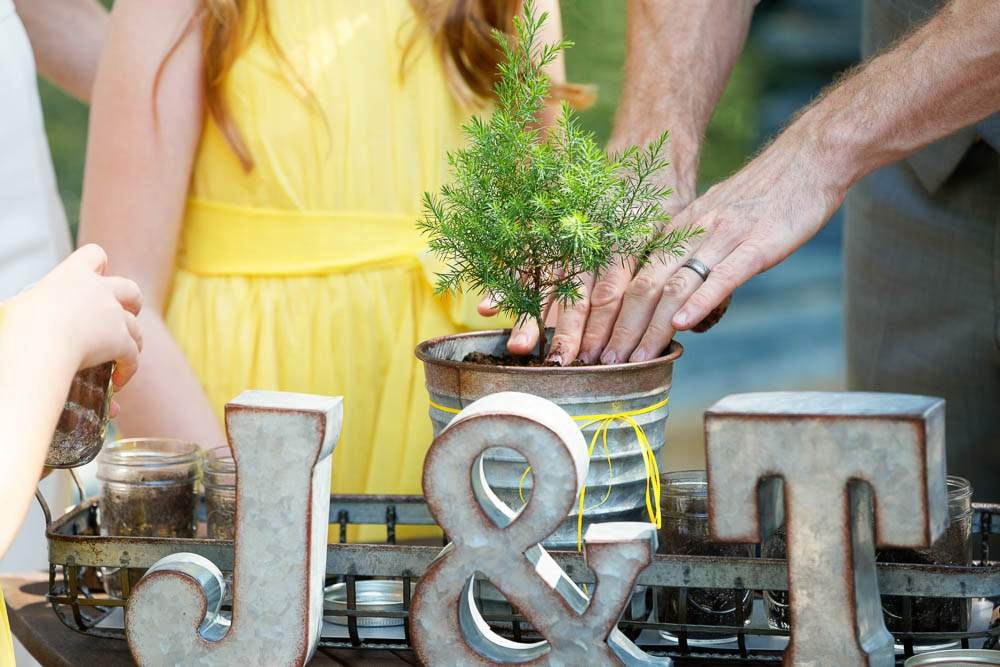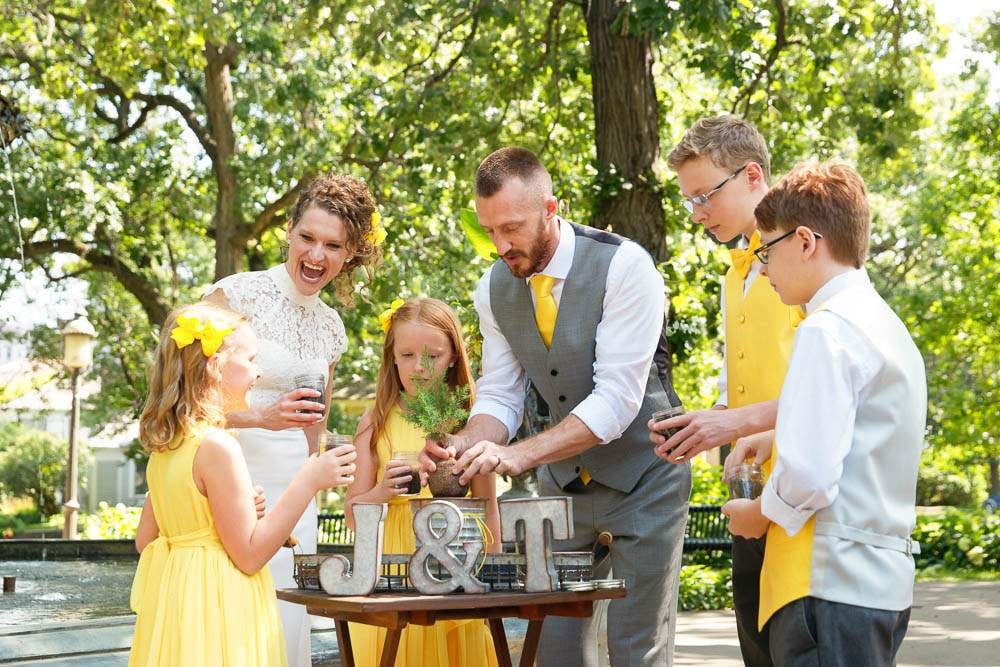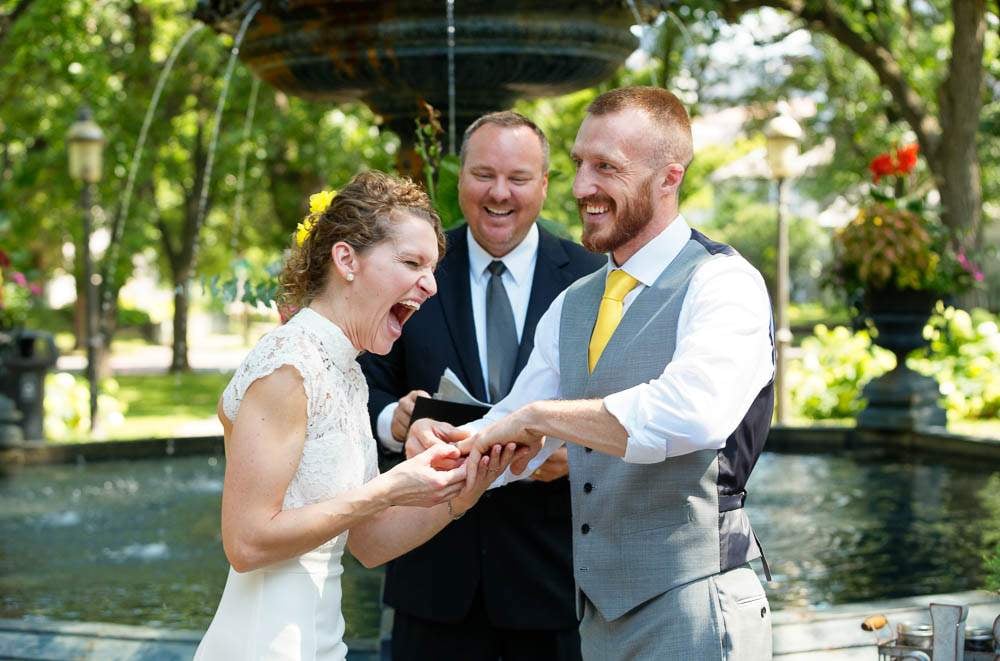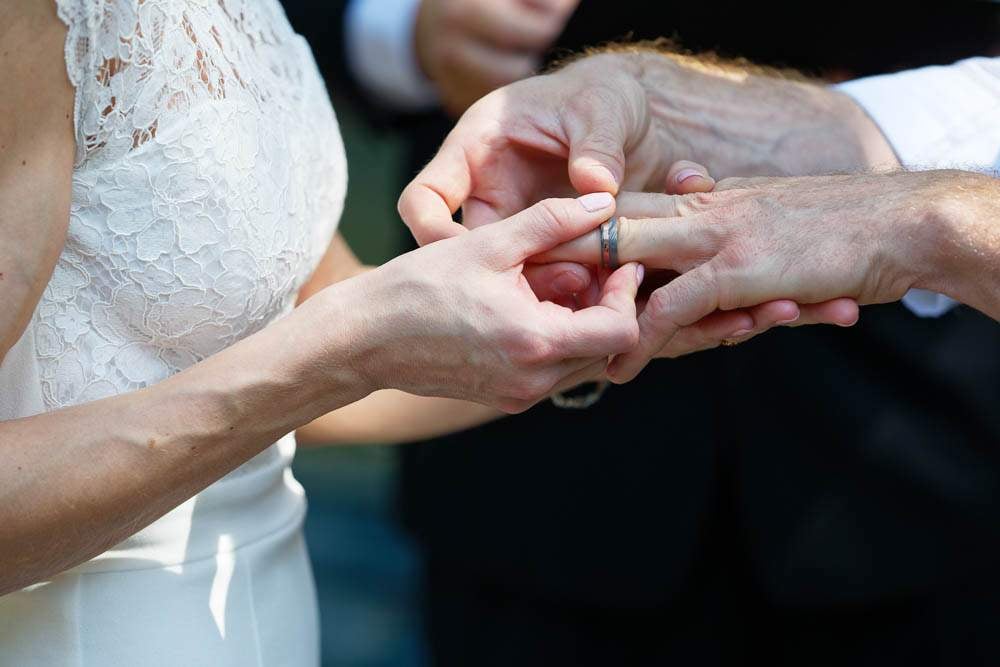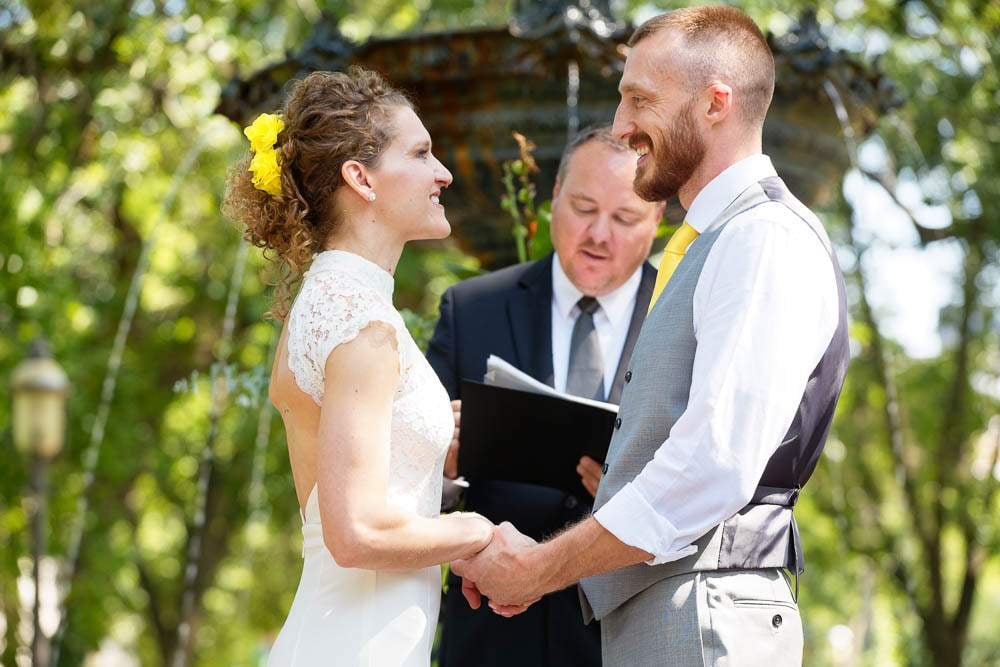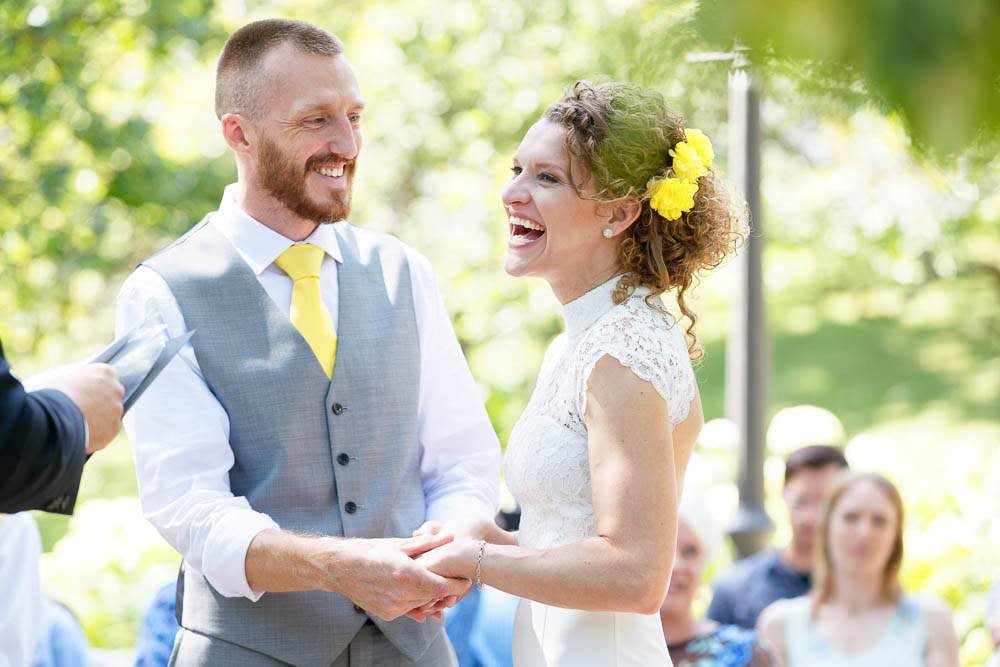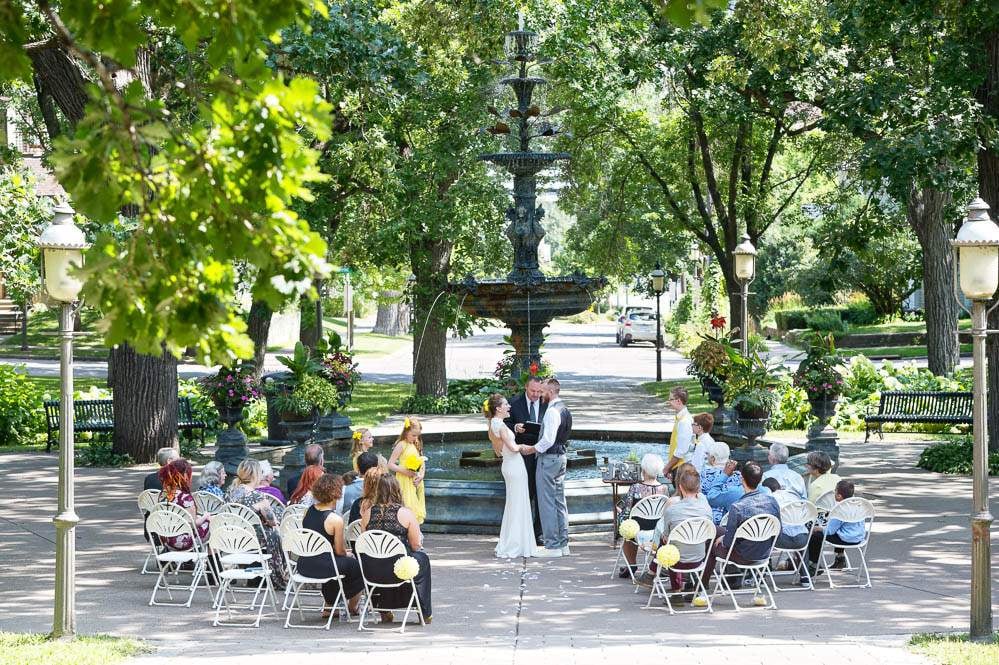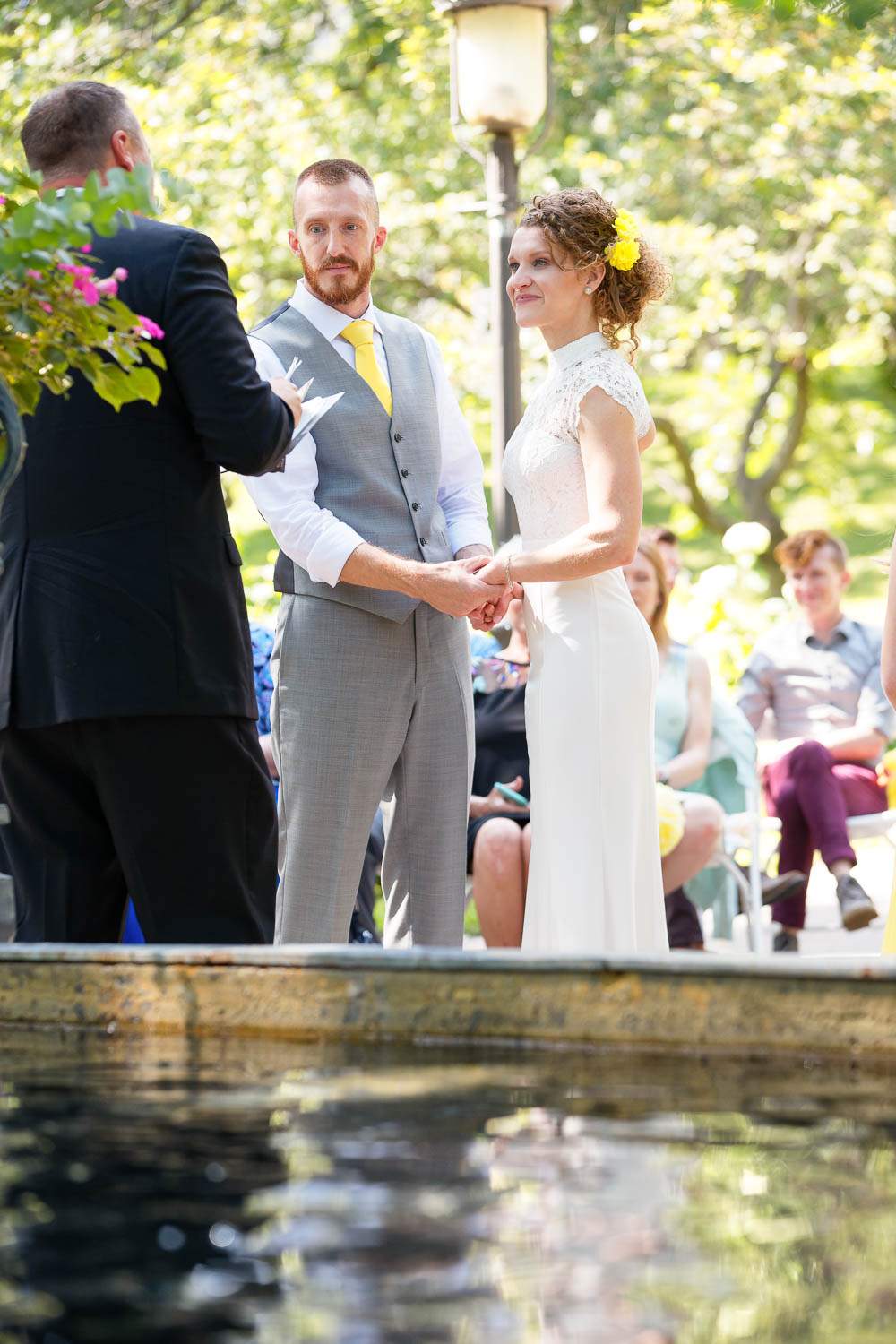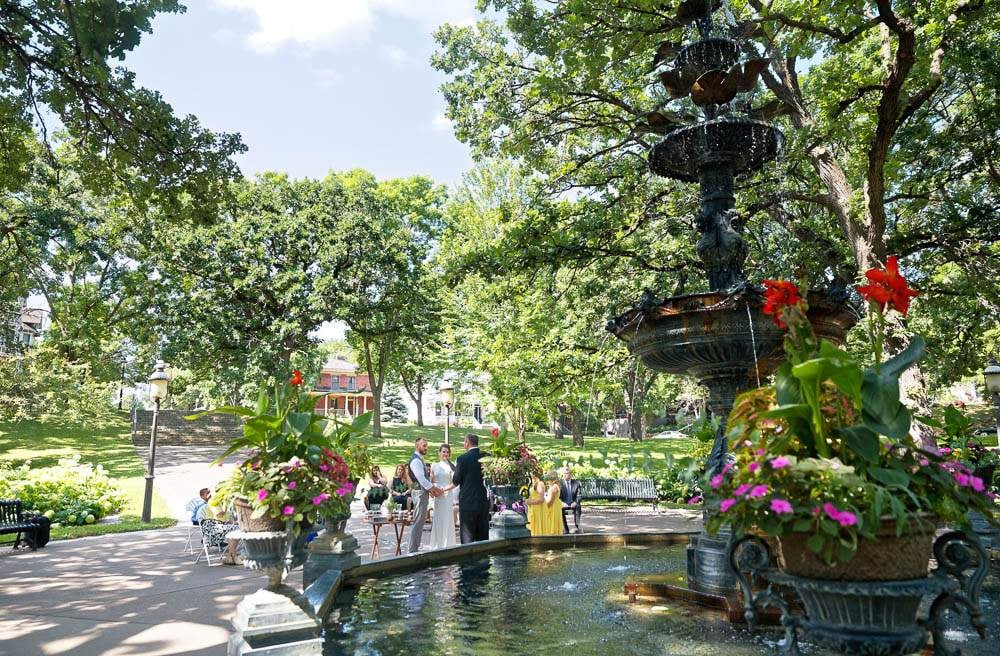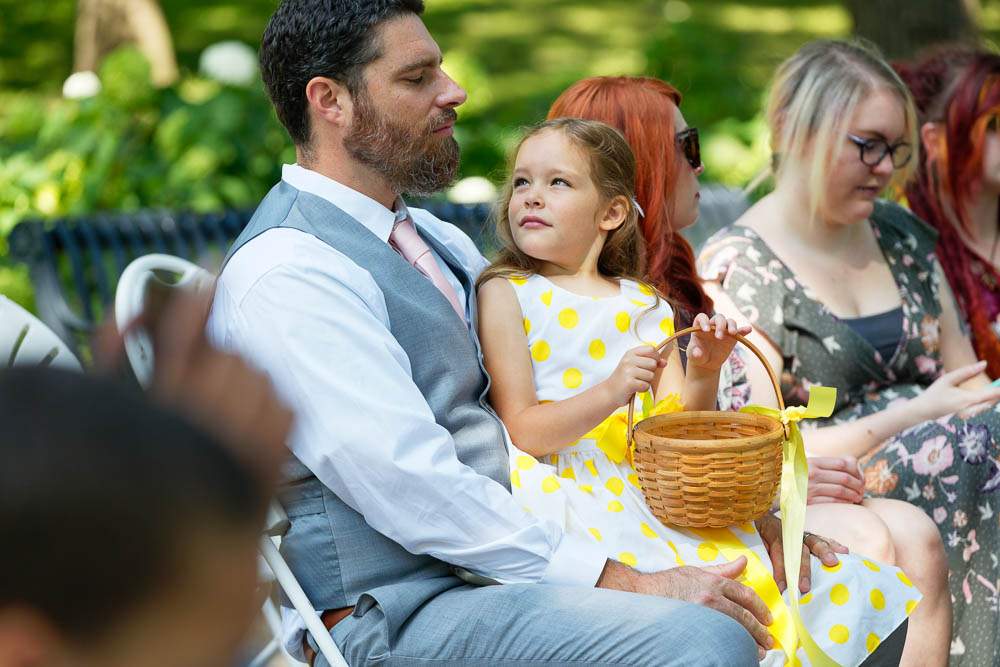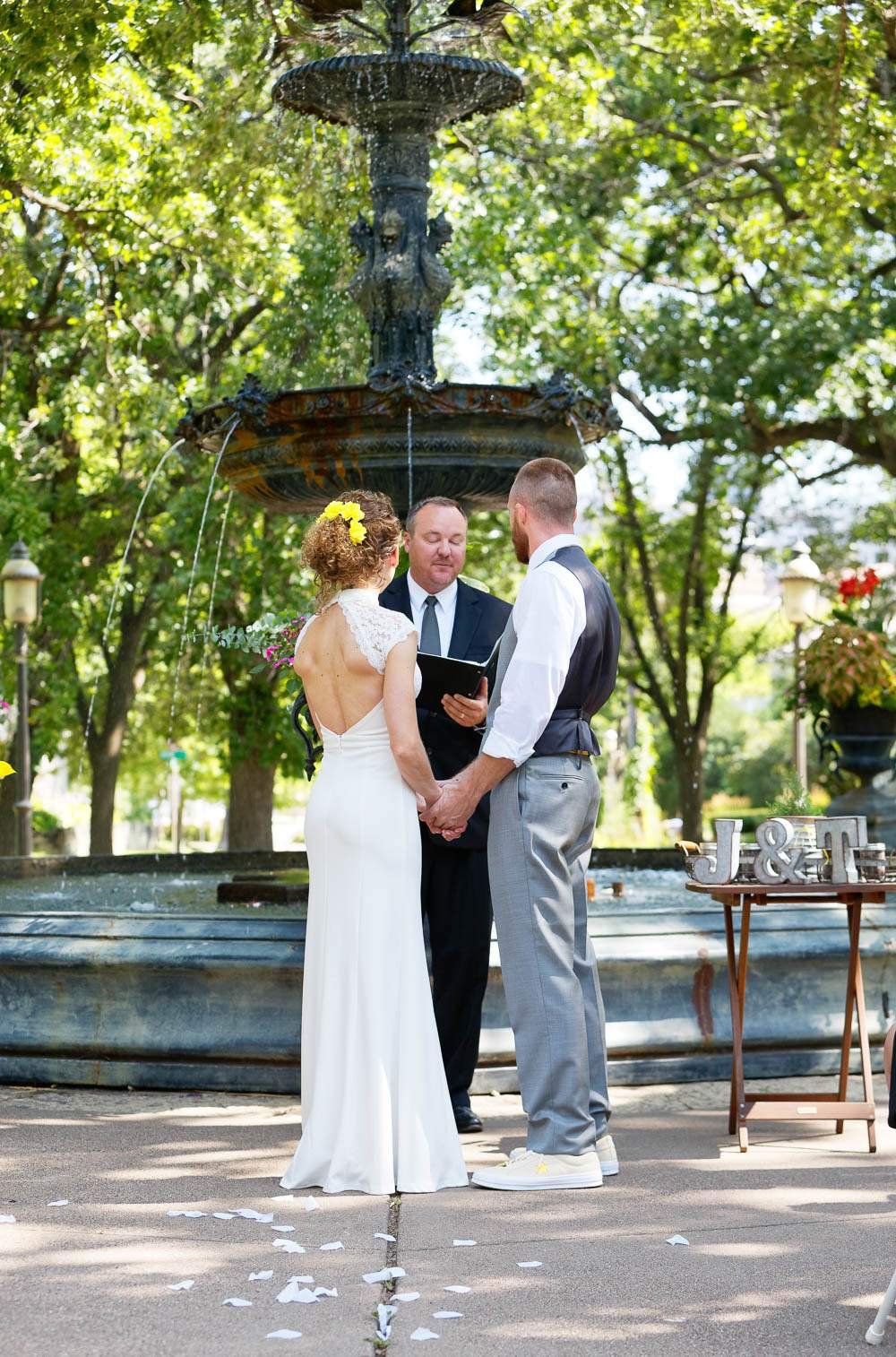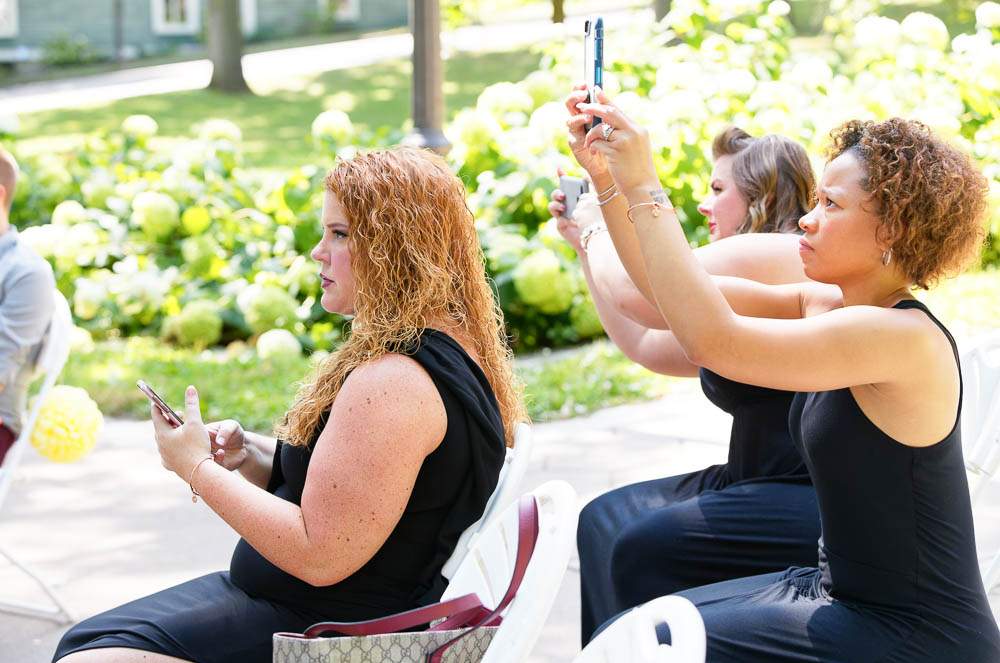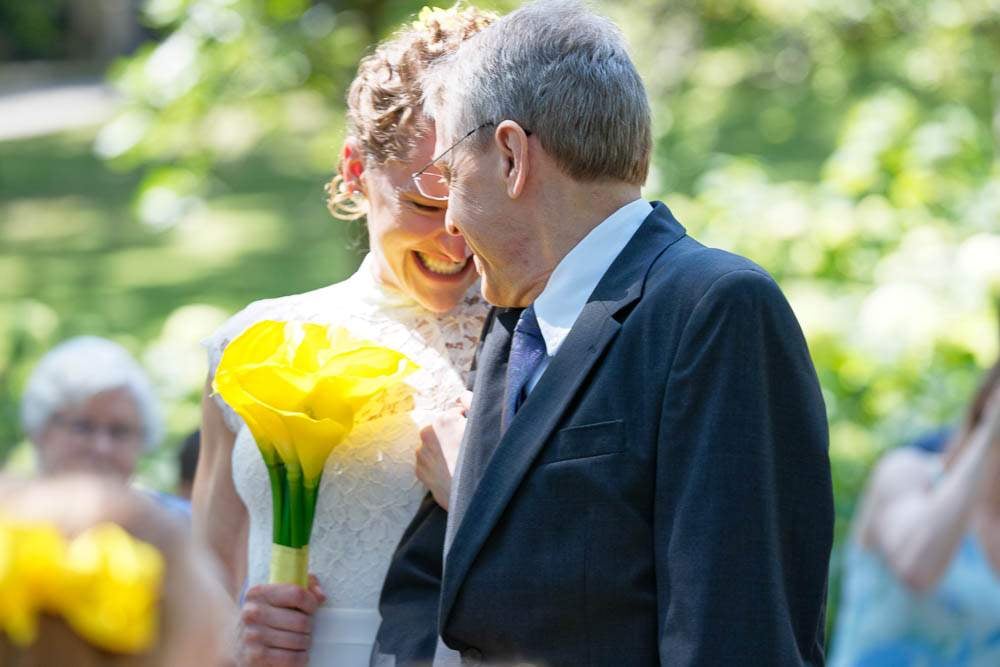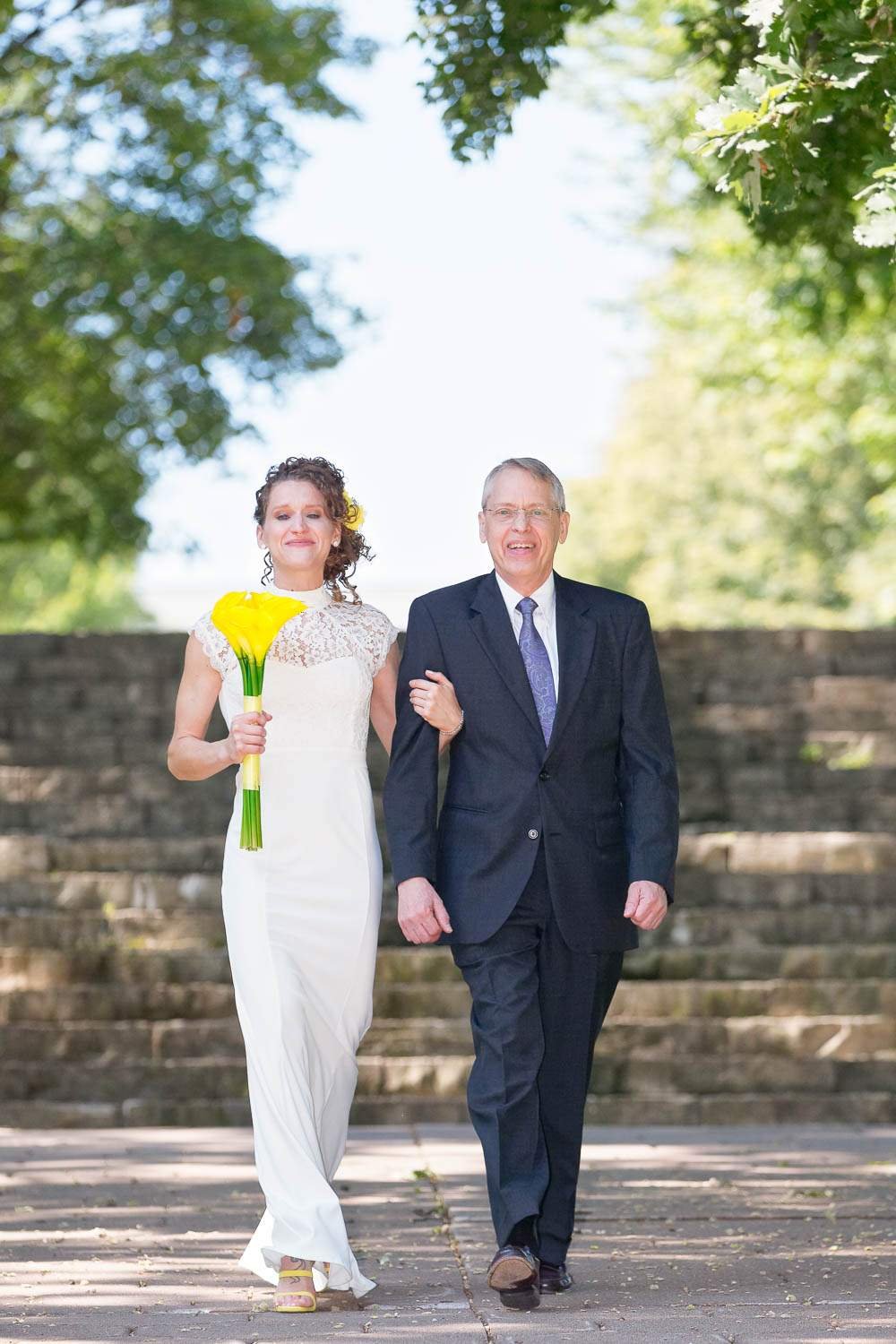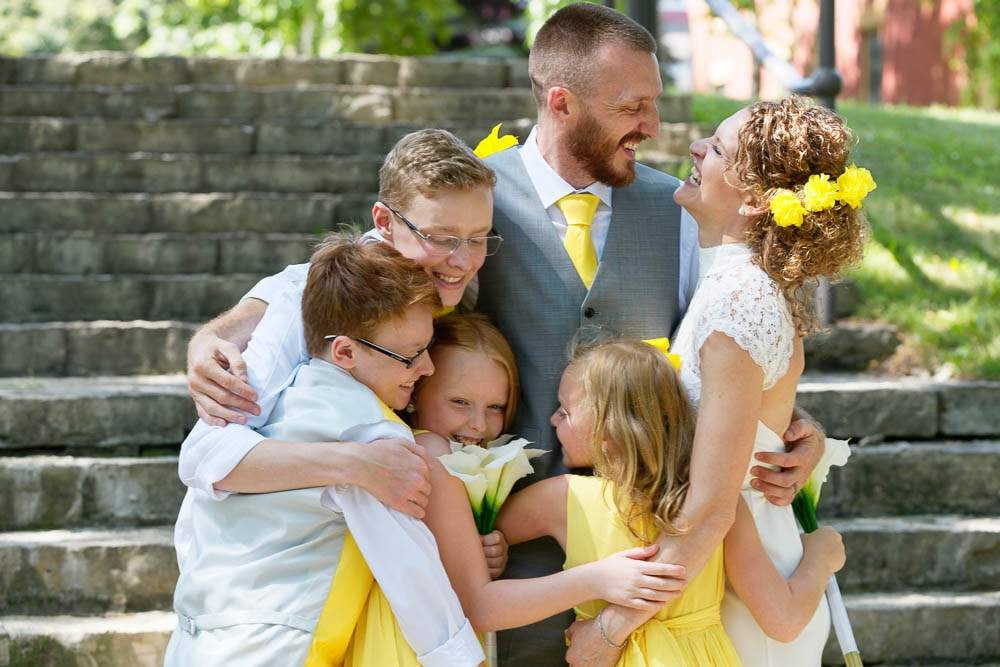 Photo Session in the Irving Park, Saint Paul, Minnesota
After the formal and informal group pics, we continued with the bride and groom photo session in the elegant Irving Park.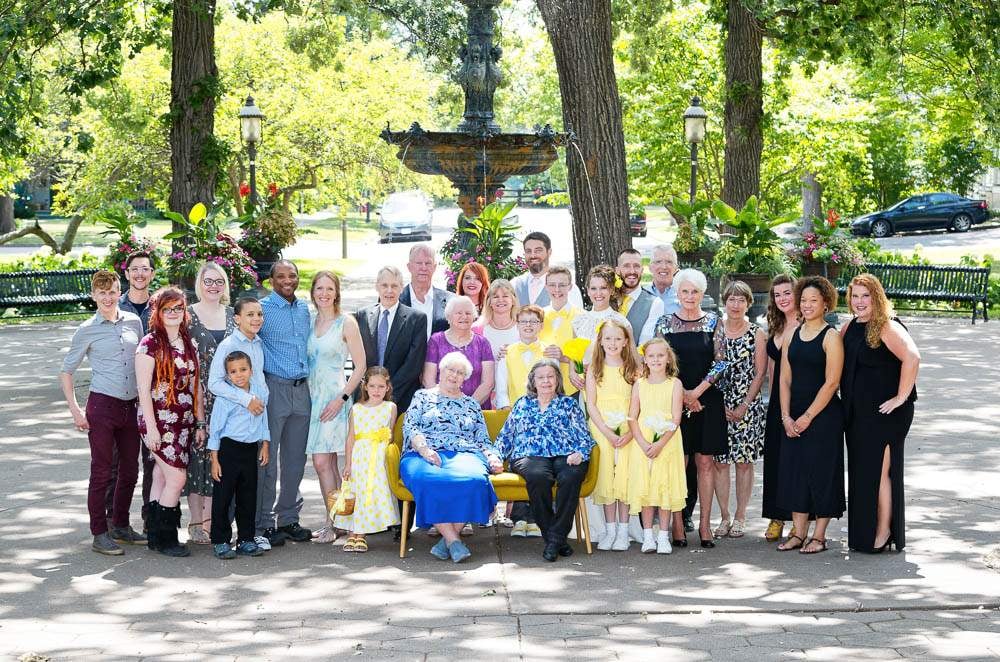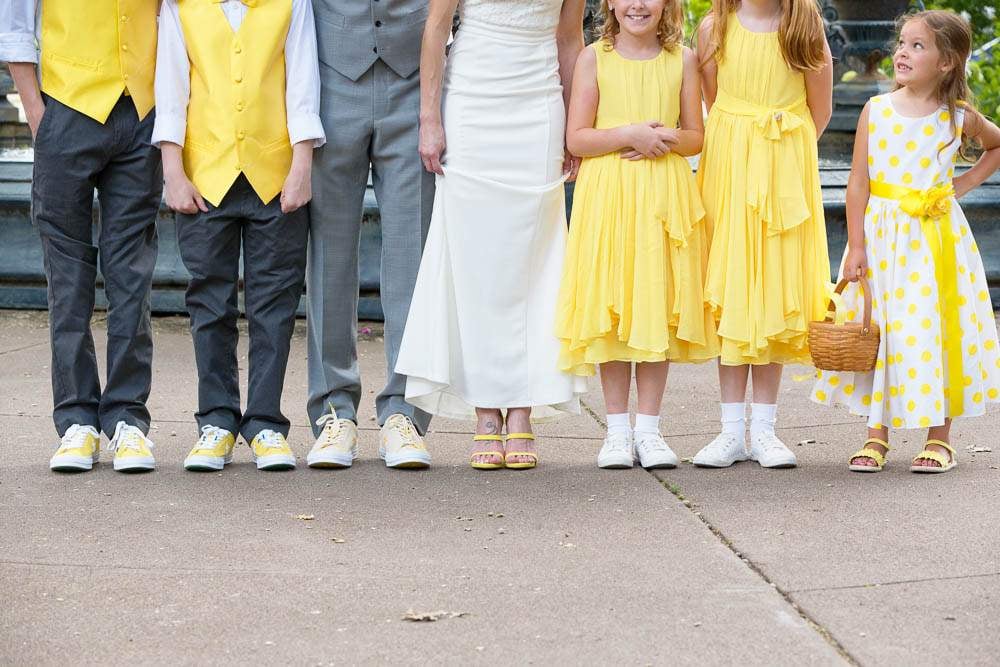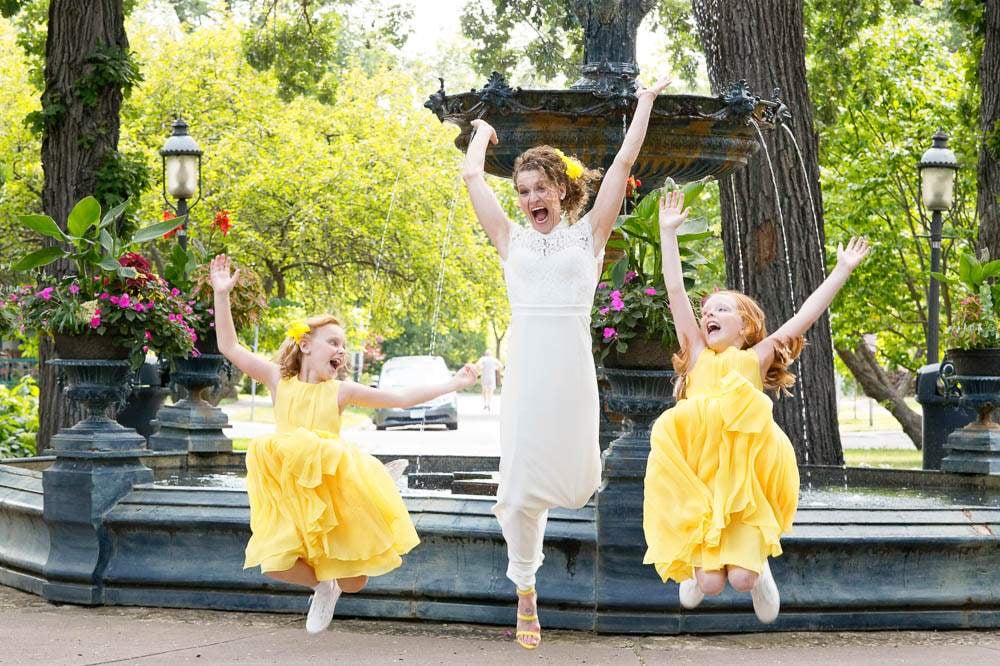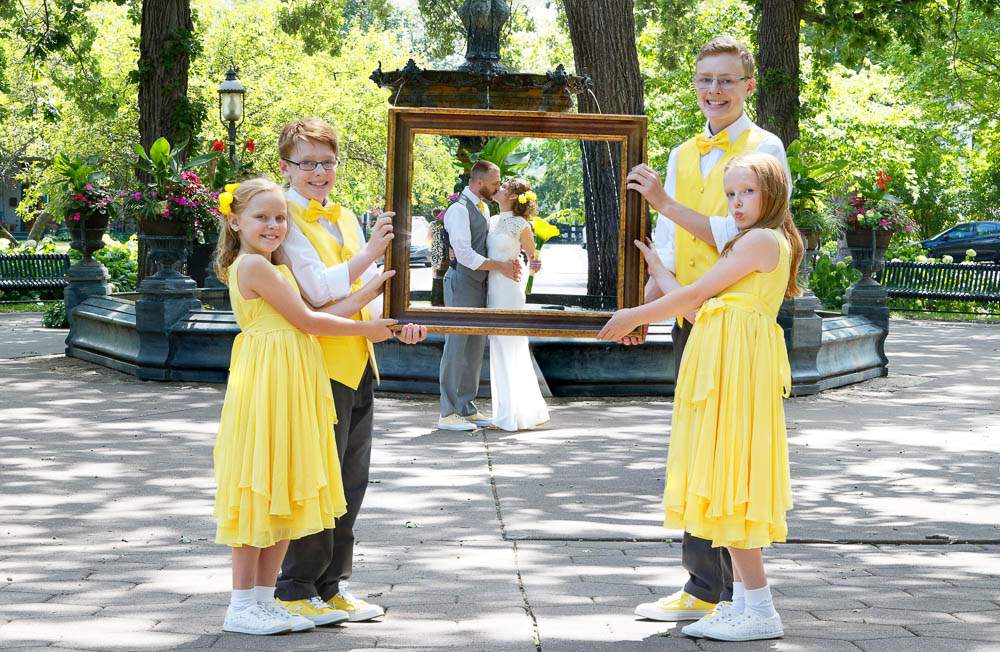 Despite the sun, and thanks to the majestic oaks, we enjoyed the shades of this tranquil park, the memorable fountain, the cute gazebo and the lush lawns. I was delighted to discover this serene park, located close to Saint Paul Downtown. It shows lots of sophistication, with its terrace. It's a New England style, and it's surrounded by historic homes. It's one of the most beautiful parks in Saint Paul. Also we used the Ohage House as a background for one wedding photo.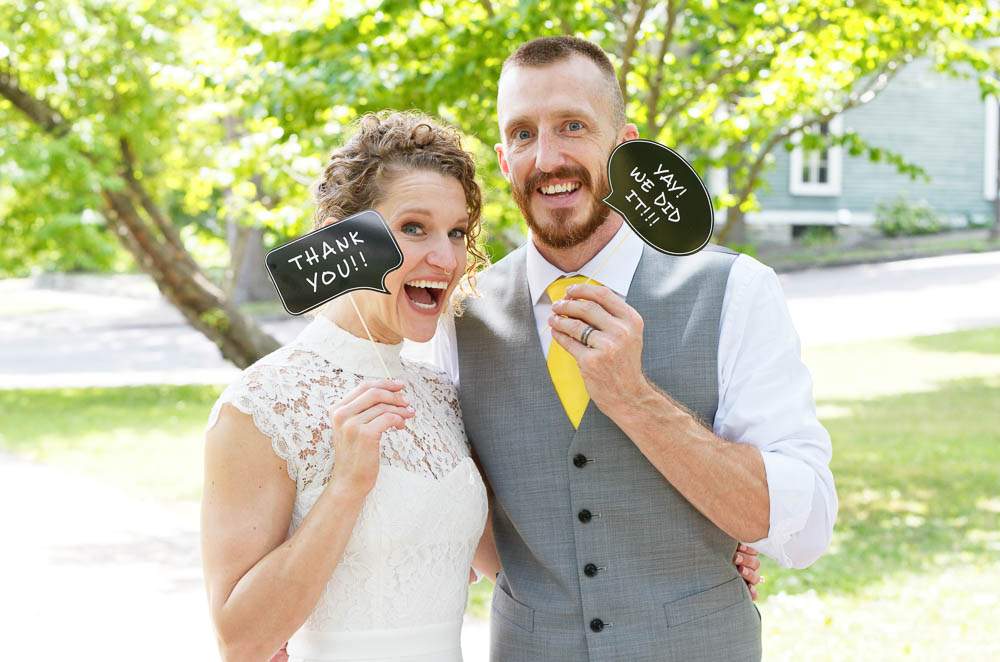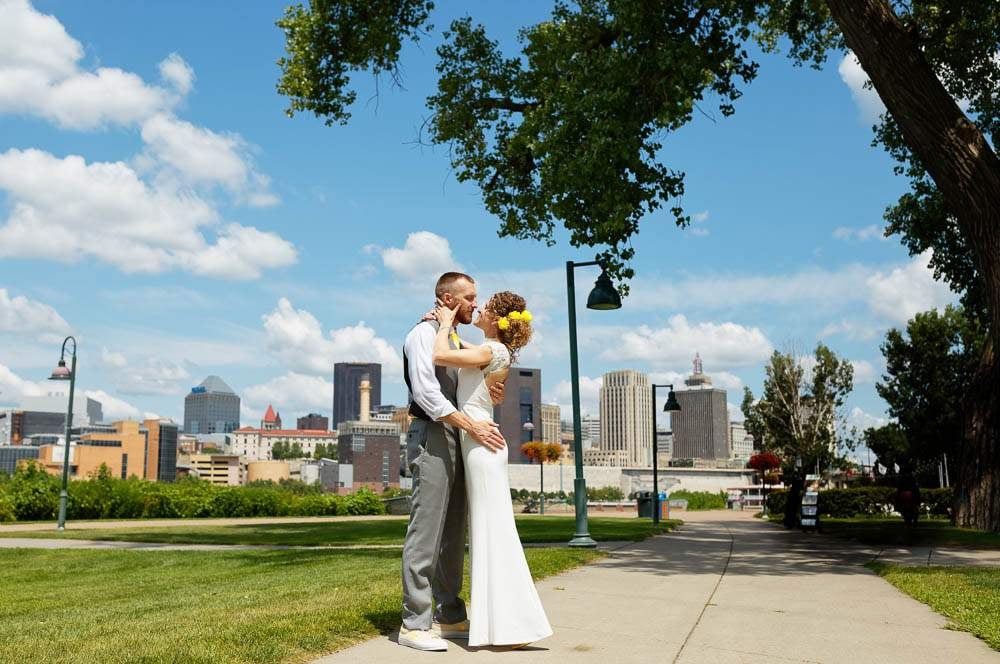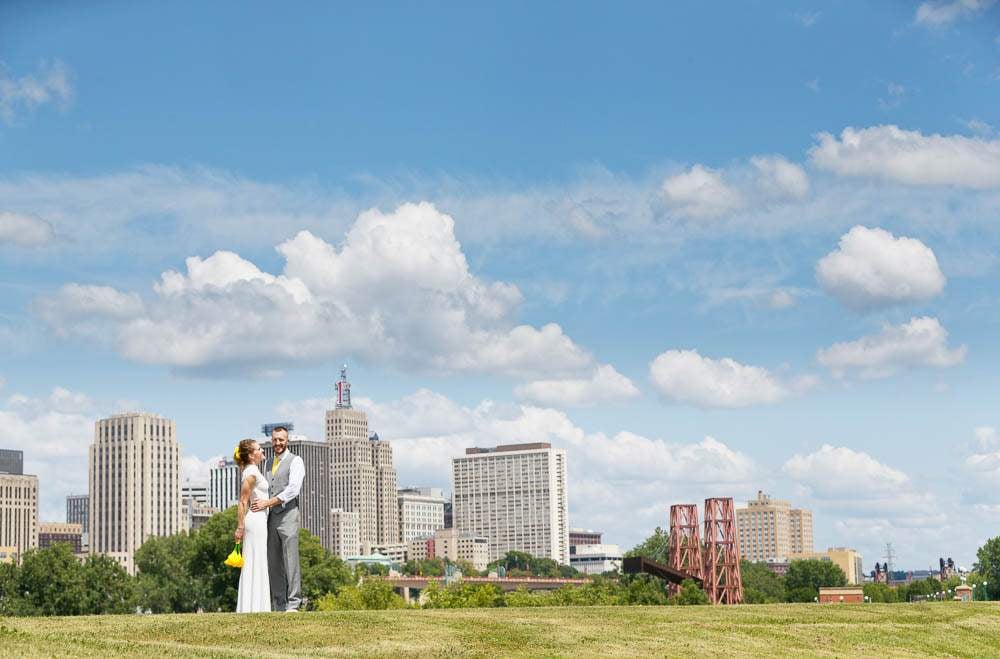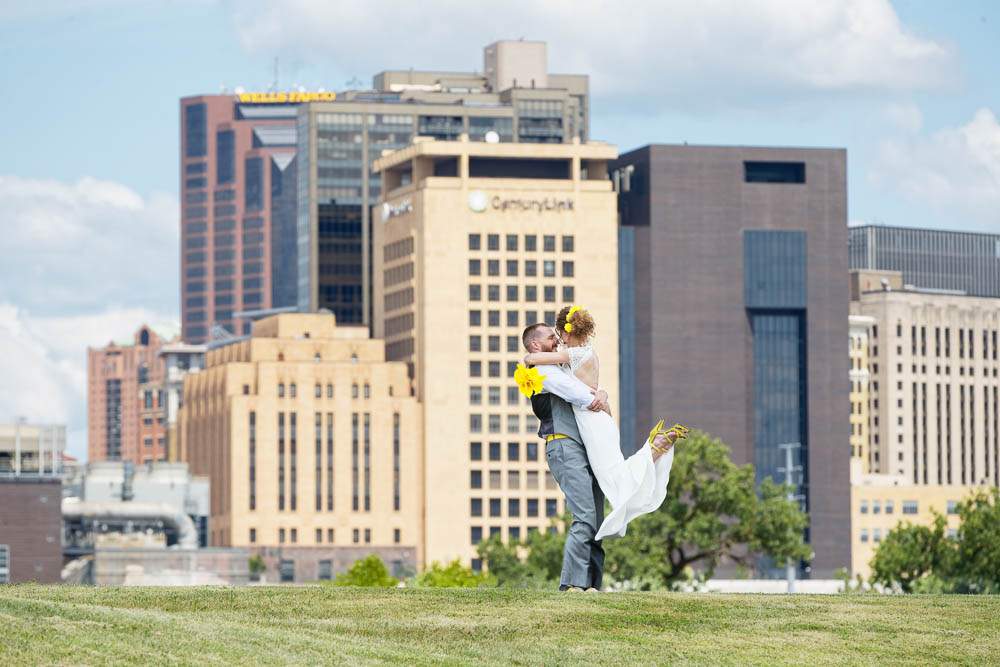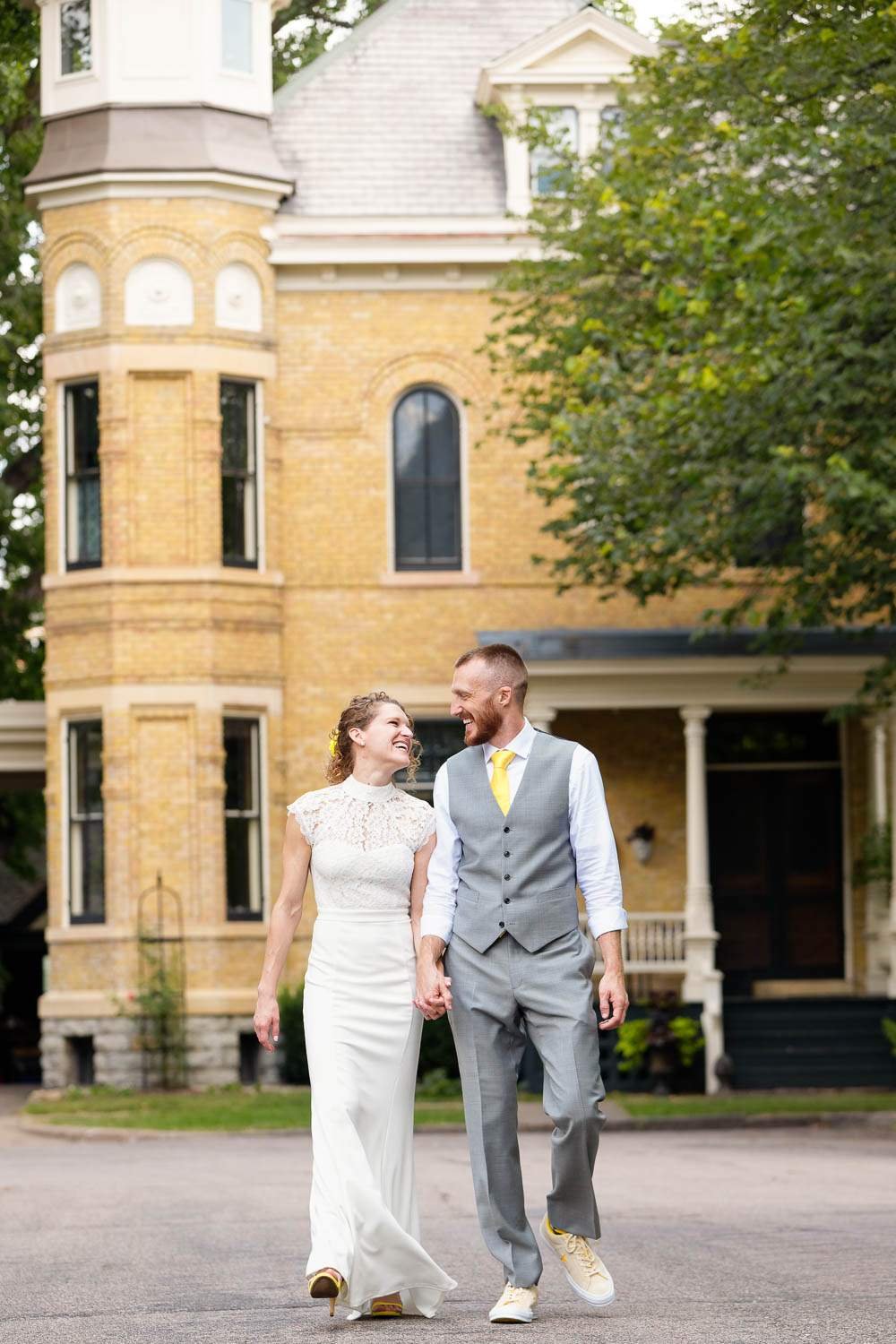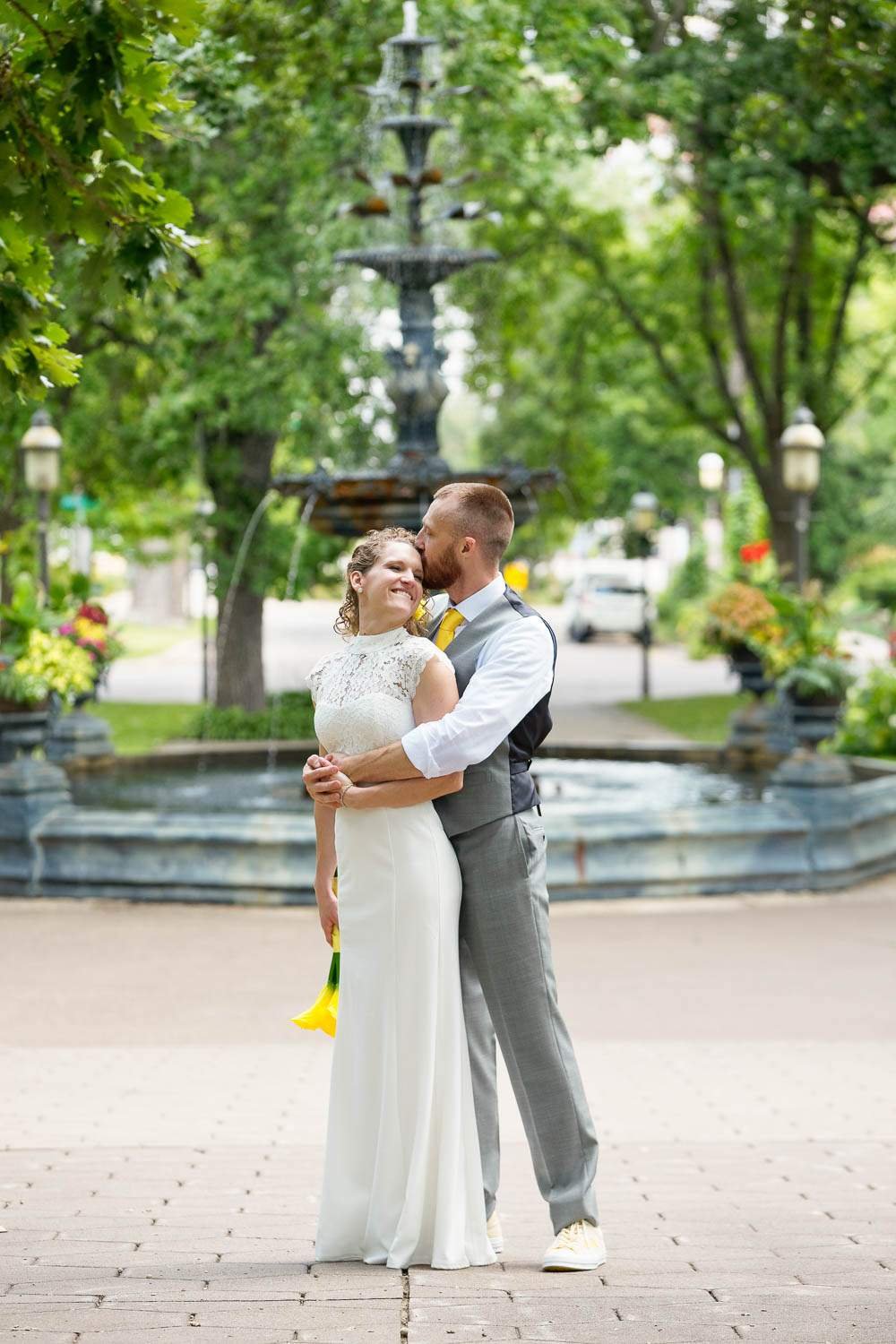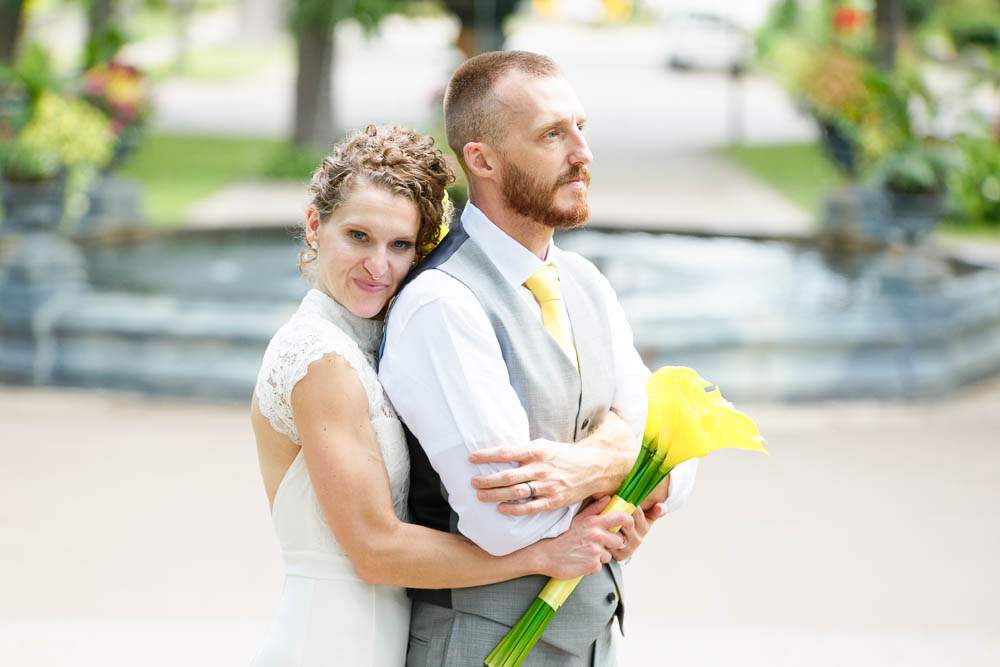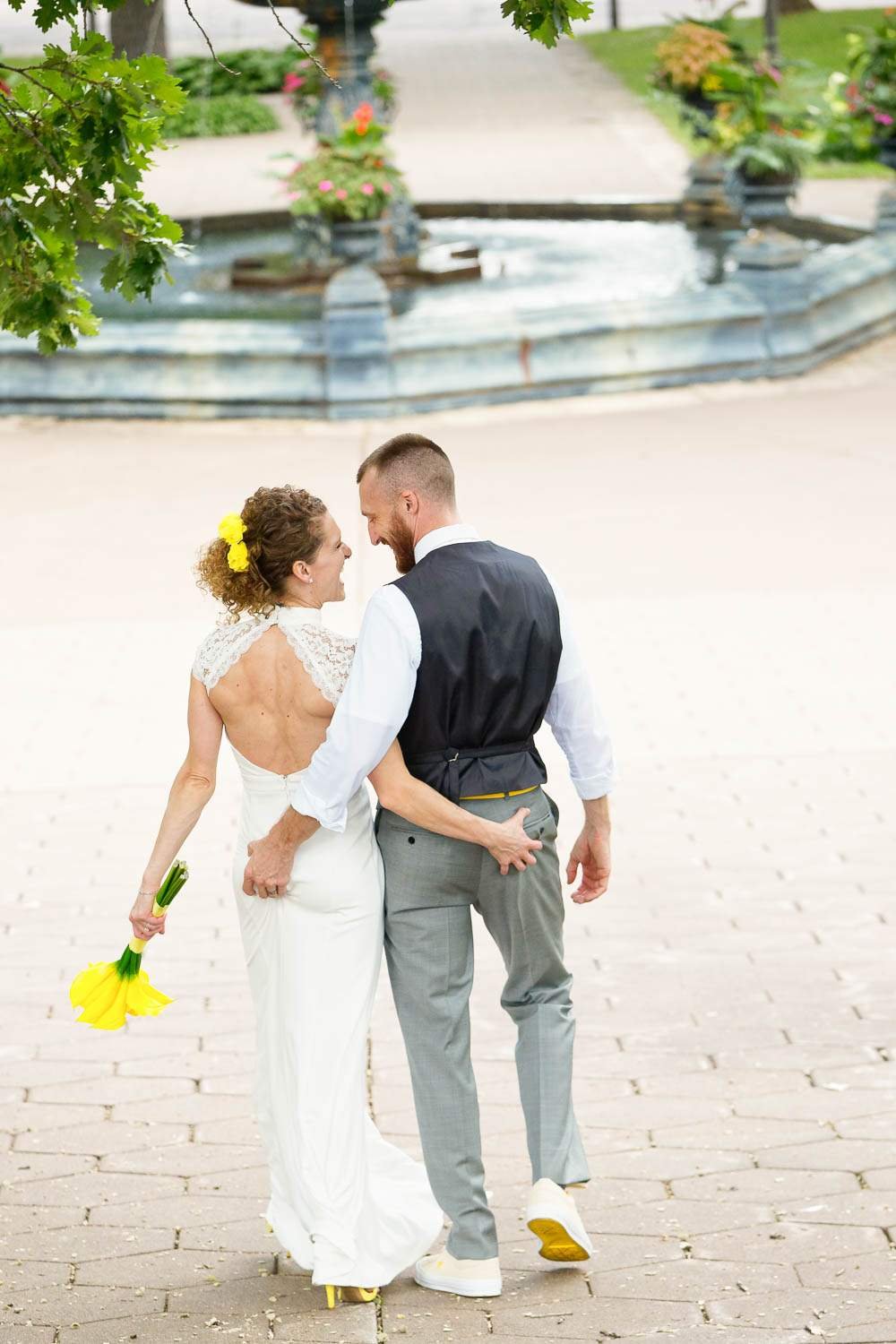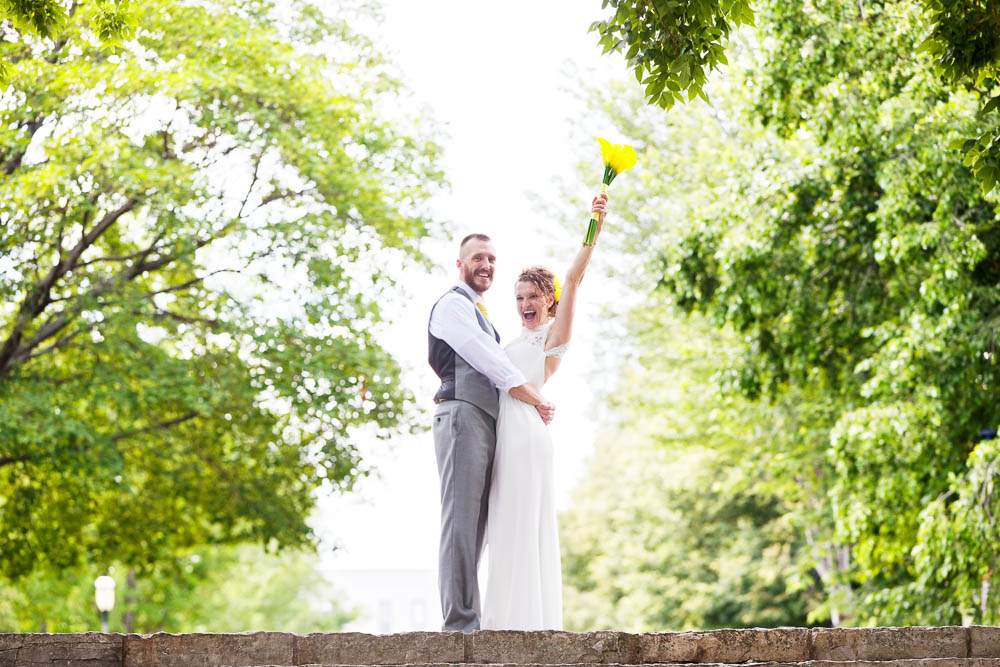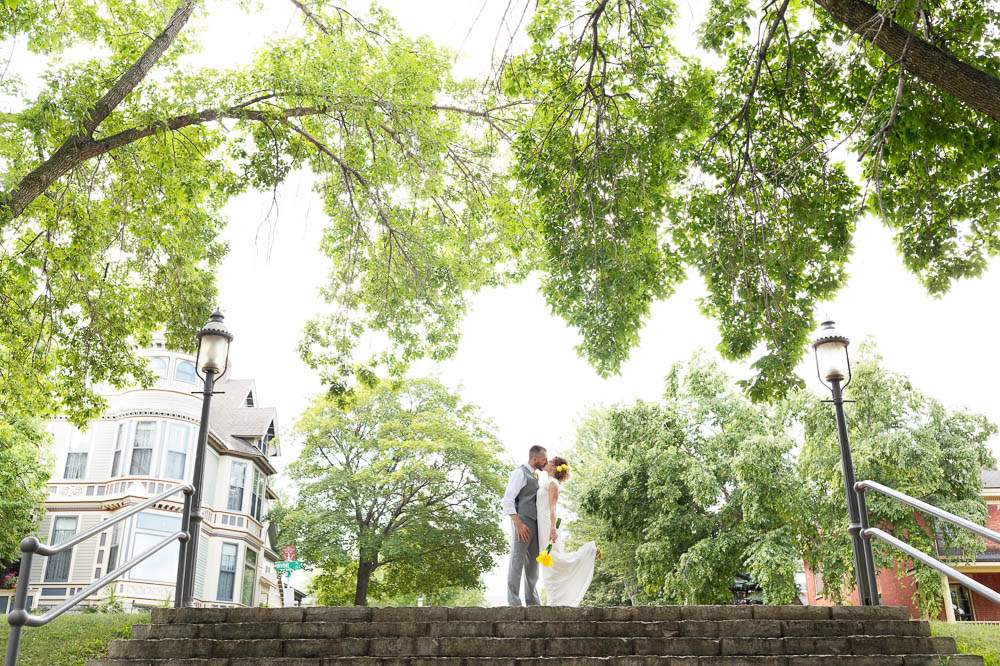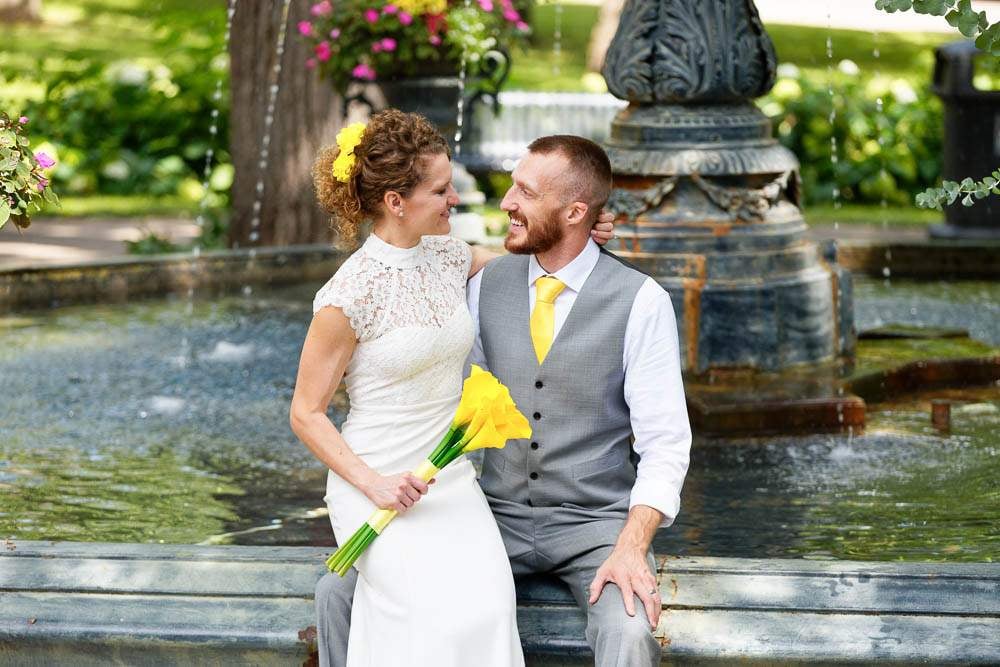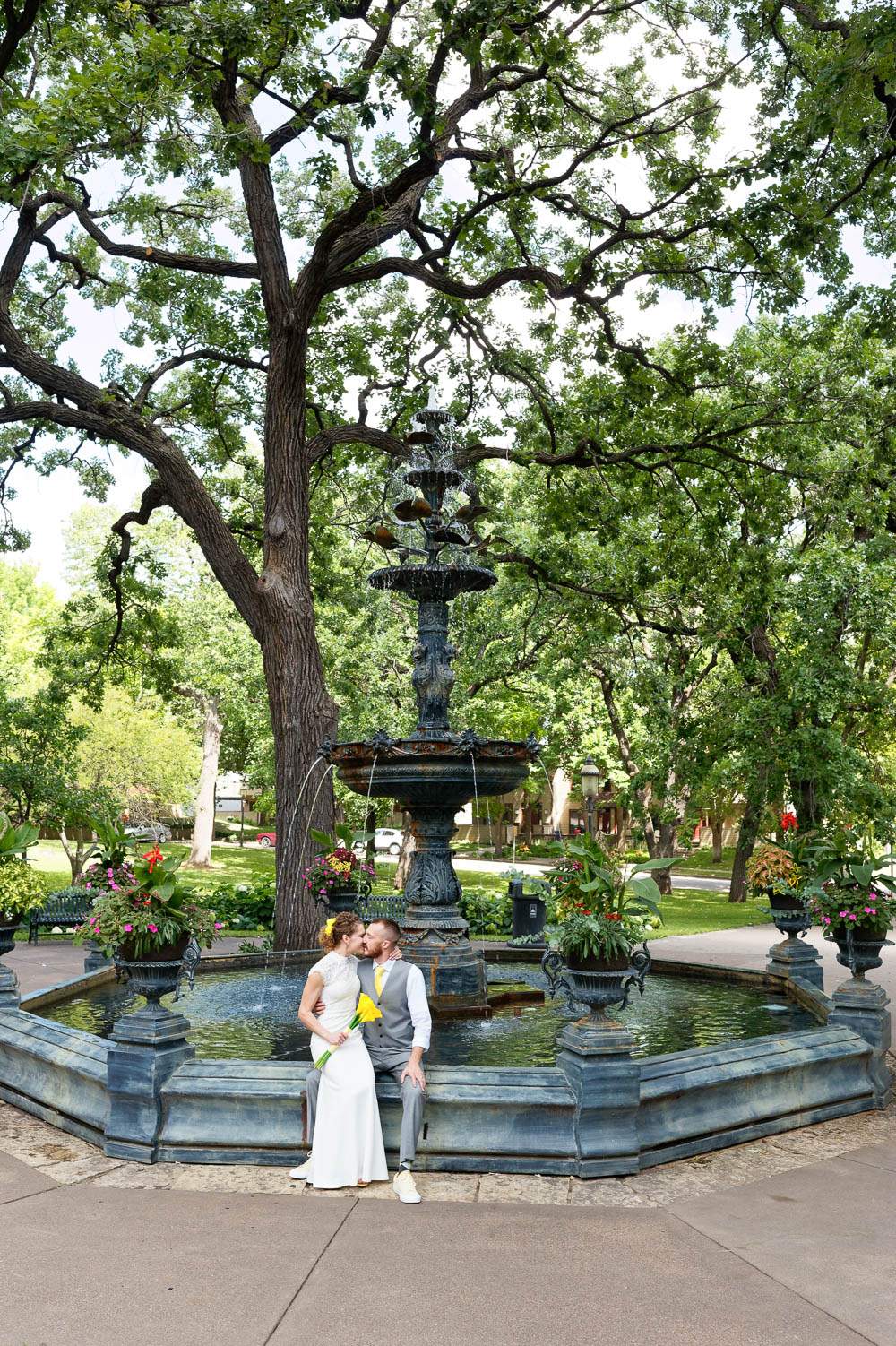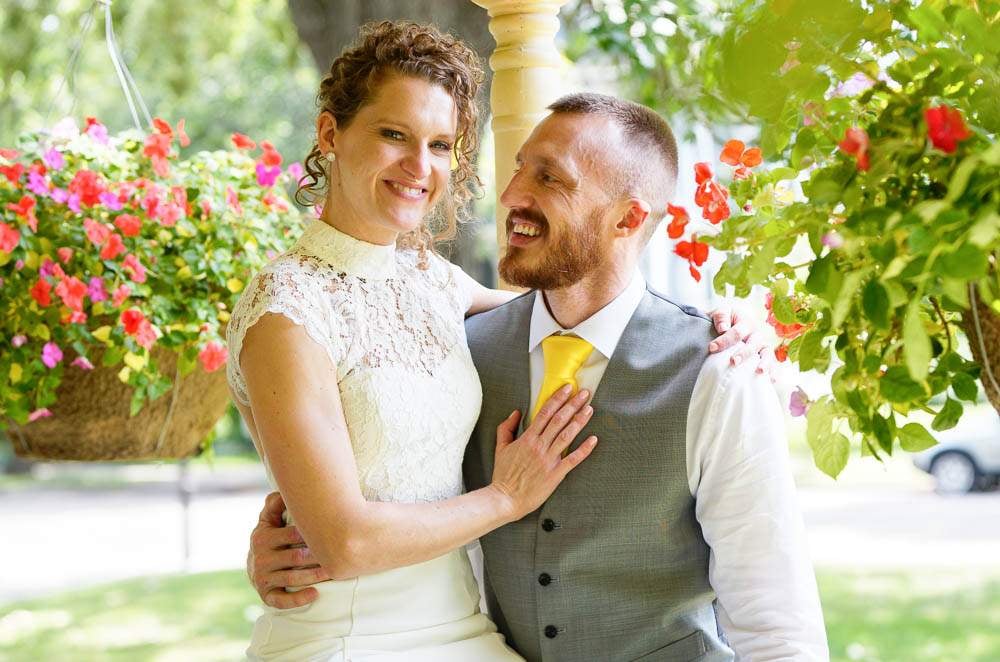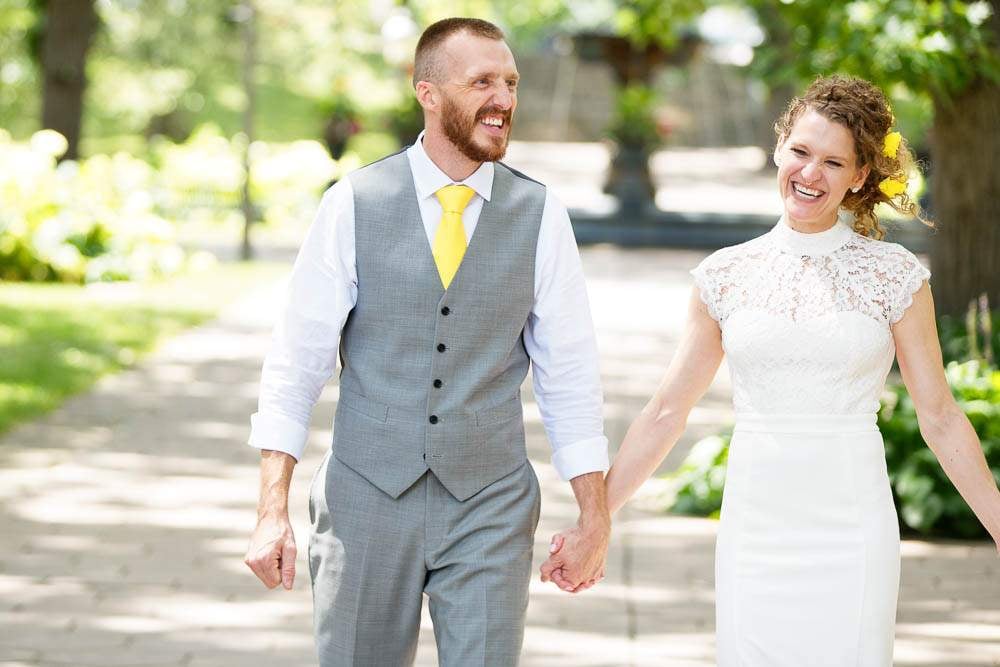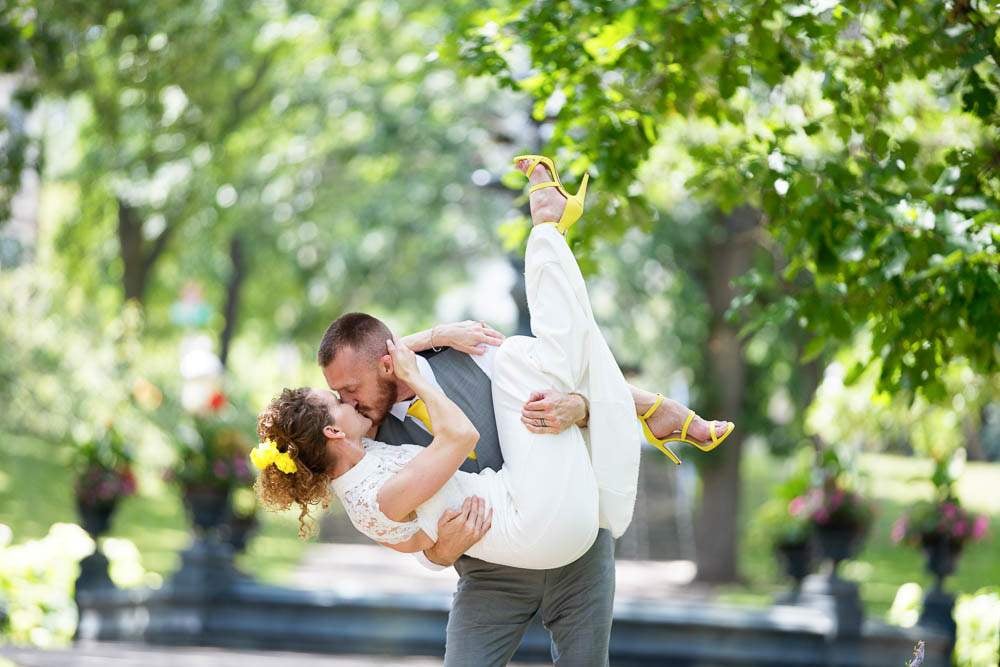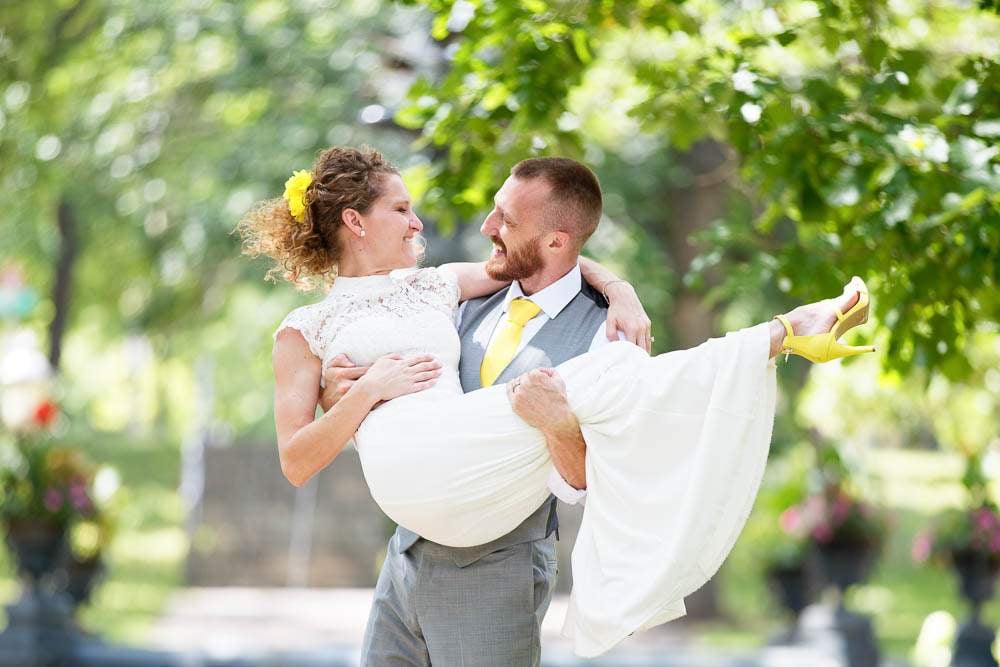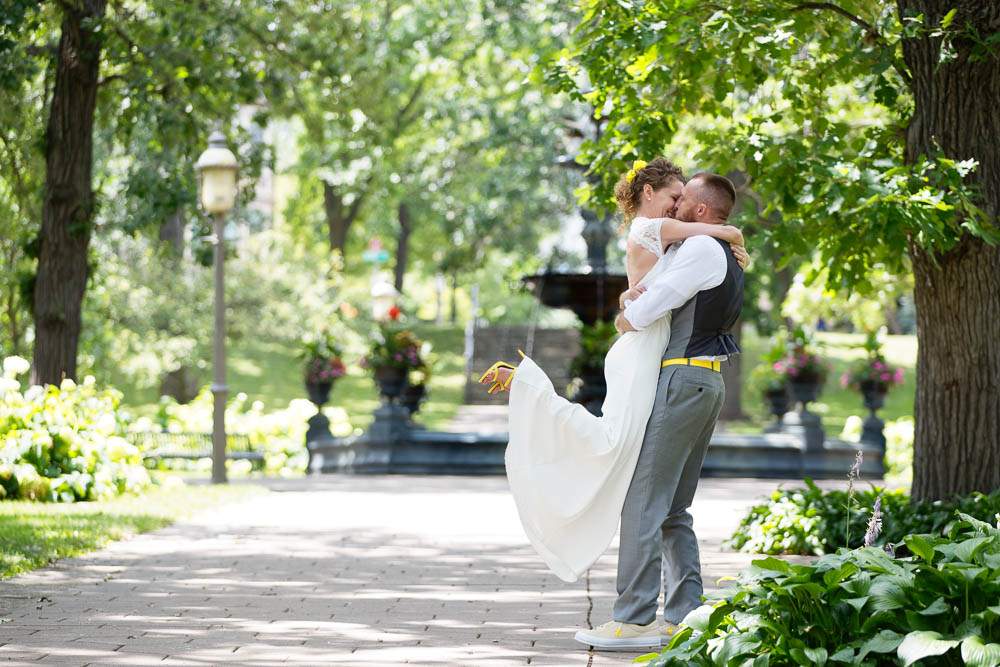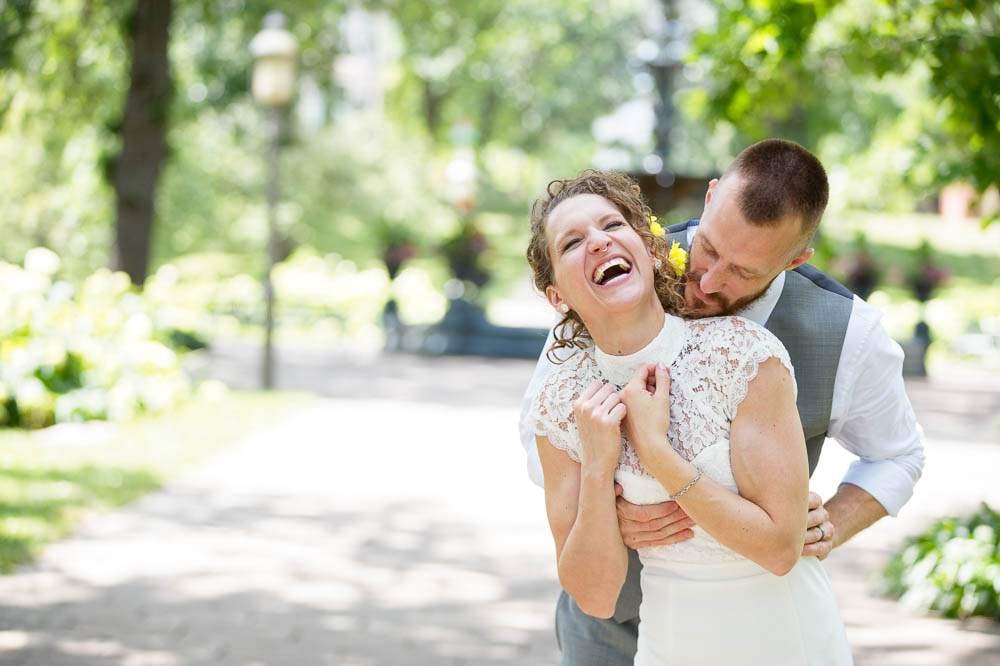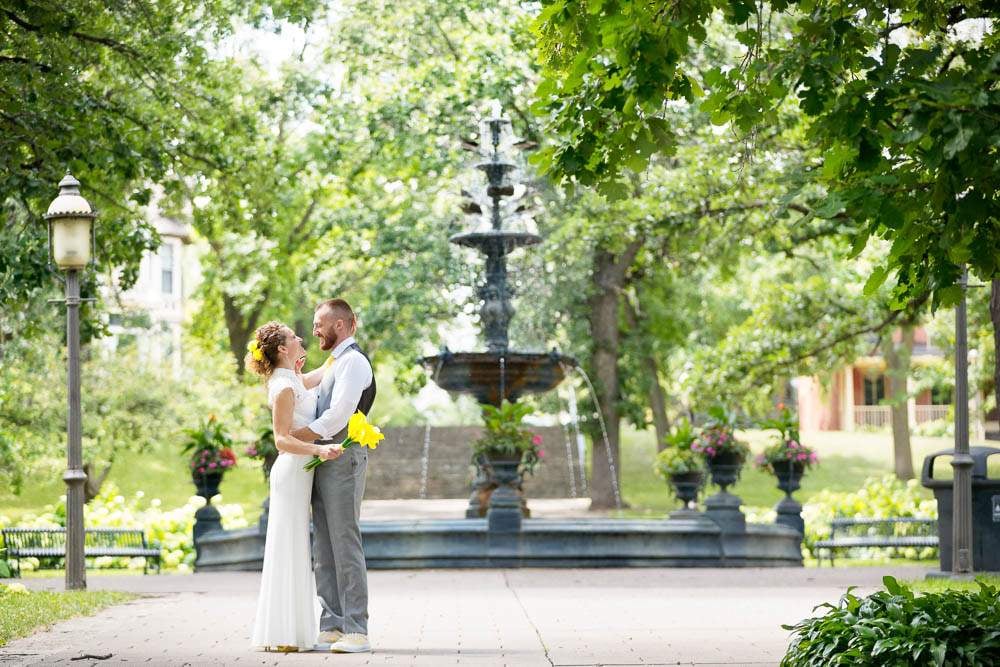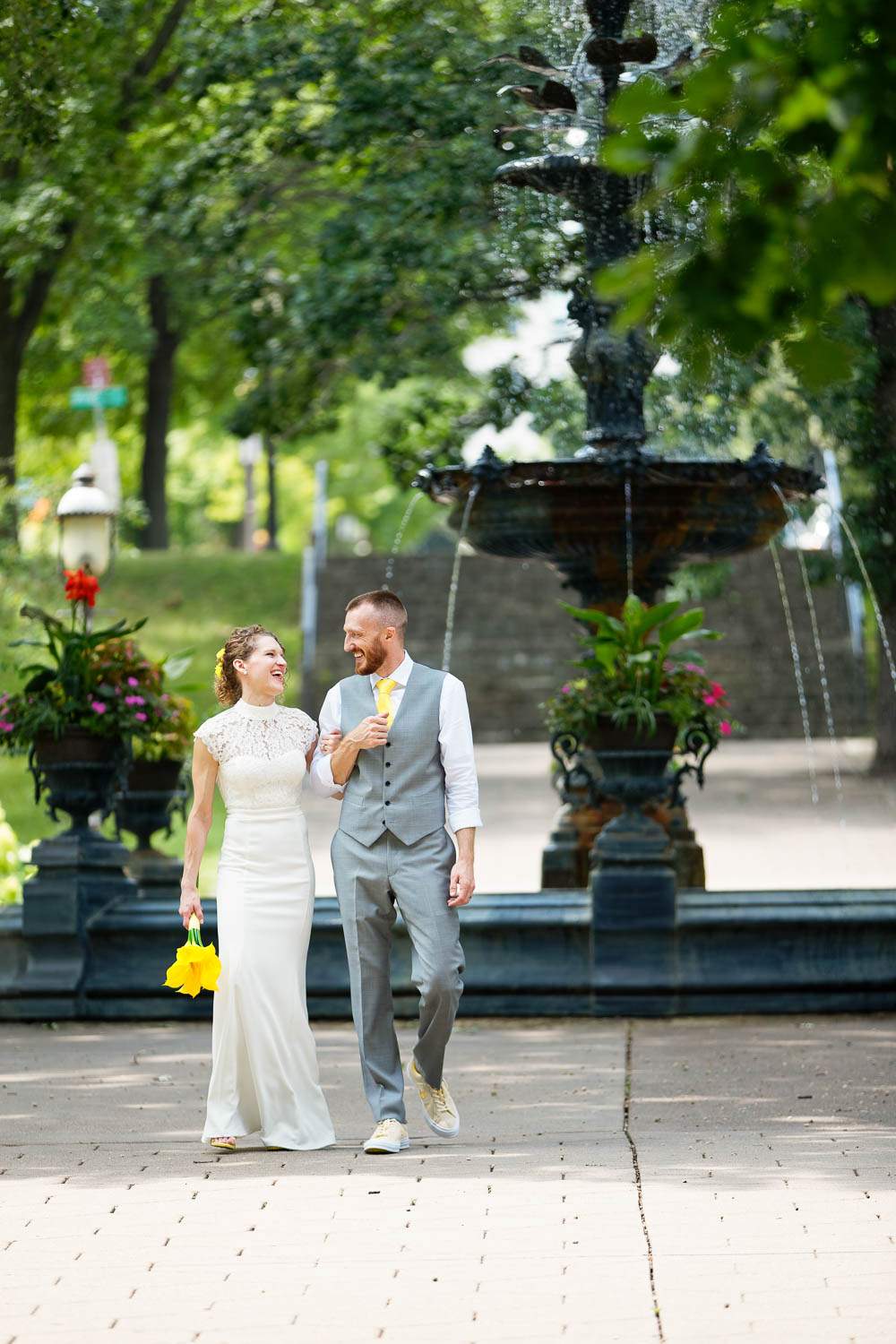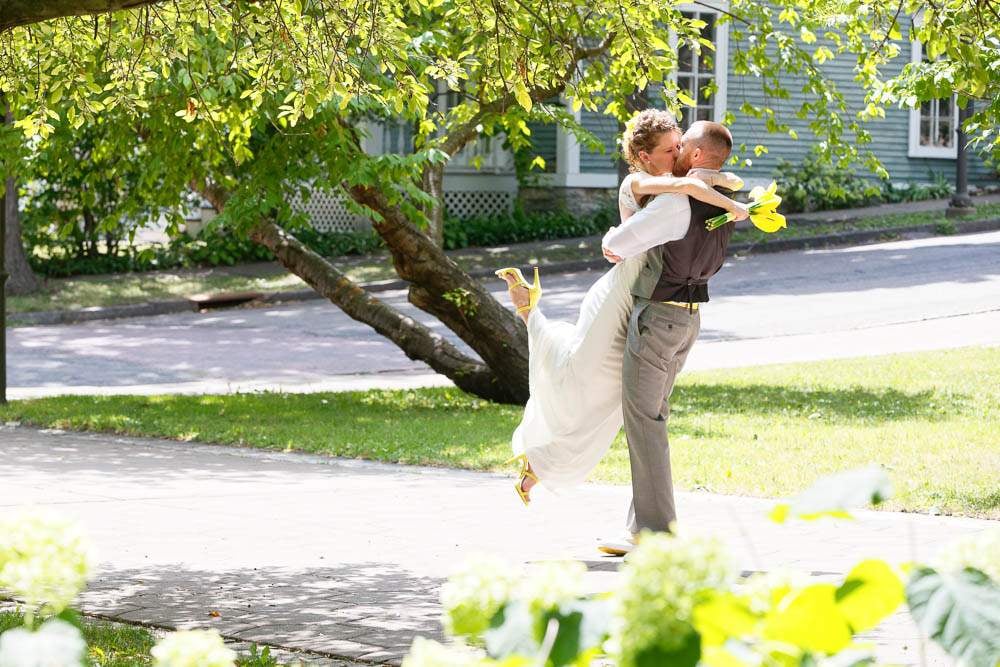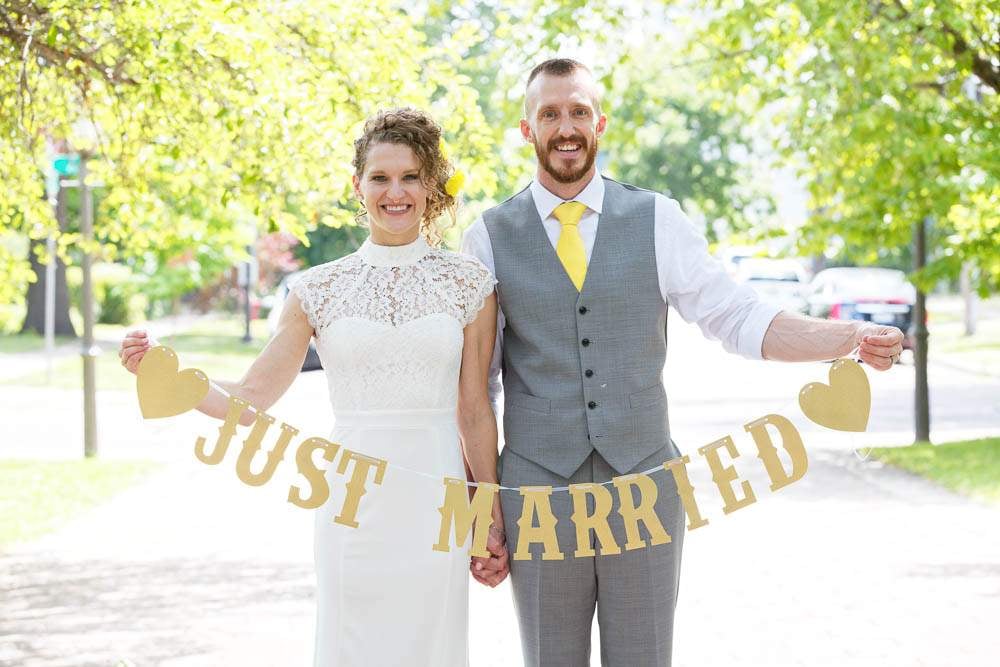 I believe the bride and groom were really relaxed during this photo session, I enjoyed it. It was a special moment of intimacy for both of them. They had crazy fun, making jokes and enjoying being a husband and wife.
Then we moved out of Saint Paul downtown, to the other side of the Mississippi River, in direction of the Harriet Island and its waterfront. The scenic view on Saint Paul, and city skyline constitutes a breathtaking background! And finally, we joined the guests for their wedding reception at the Happy Gnomes.
Inspiration and Considerations regarding outdoor weddings
This wedding was absolutely beautiful, and I am sure you will find there a lot of ideas. But they were pretty lucky!
Outdoor Ceremonies means betting on Minnesota weather
With no rehearsal option, an exposed to a variety of  risk such as rain during a wedding, some might prefer an indoor venue such as the Loring Social, (in Minneapolis, MN) located in front of a Park. So In case of bad weather, you can still host your event in a covered place.
Of course the final price is not the same. It's betting on the weather! But, for those two, it worked great!
No Amenities for small capacities
Outdoor receptions in a park, means you give up not only on ceilings, but all the variety of comfort offered by venues such as the Town And Country Club, in St Paul MN. For instance, you are not allowed to have alcoholic beverages.
In other words, it would work only for small family groups.
Brewery Receptions for small celebrations
This is a new fancy trend. They could be an alternative that keeps the price low, compared to Mansions, allowing you to drink good alcoholic beverages. Of course they don't have the Mansion style. But they can easily be turned into a dinner room and later into ballroom. What's more there are several gastro-bar for small event in Minneapolis!