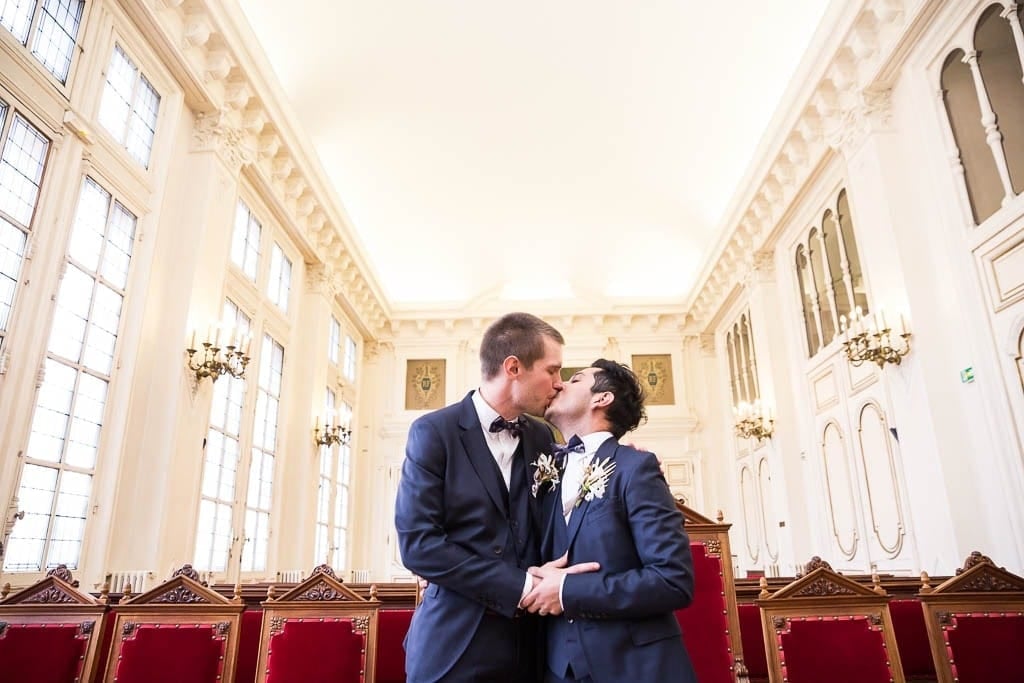 Photographer for same-sex marriage in the North State
Minnesota LGBT Friendly Photographer
You are looking for an LGBT friendly photographer that covers ceremony and engagement session in St. Paul, Minneapolis, and further Minnesota. Welcome, you are in the right place!
Since 2011, I offer photography services for same sex couples capturing all the little moments of their unique Day in the North Star State. I am endeavoring to immortalize all the little moments, laughter, tears and emotions. In addition, I have fun staging cinematic Vanity Fair Style group pictures, and I enjoy finding technic to make you laugh during the couple session.
My pictures tell not only your story, but your family and your friends ones. I create for you sublime photos albums with the best materials that last forever. My ultimate goal is that, in 30 or 40 years, you still enjoy reading your album to your grandchildren seating on your knees. In a way, our wedding albums are heirlooms for families.
I believe in the virtue of simplicity and try to apply it to my photography business. What's more I understand that today, most people don't have a lot of time to spend.
That's why I will make everything look simple and easy. And I will do that from the wedding process, to the packages, to the pre-wedding session, during your wedding day, and finally the delivery of your images.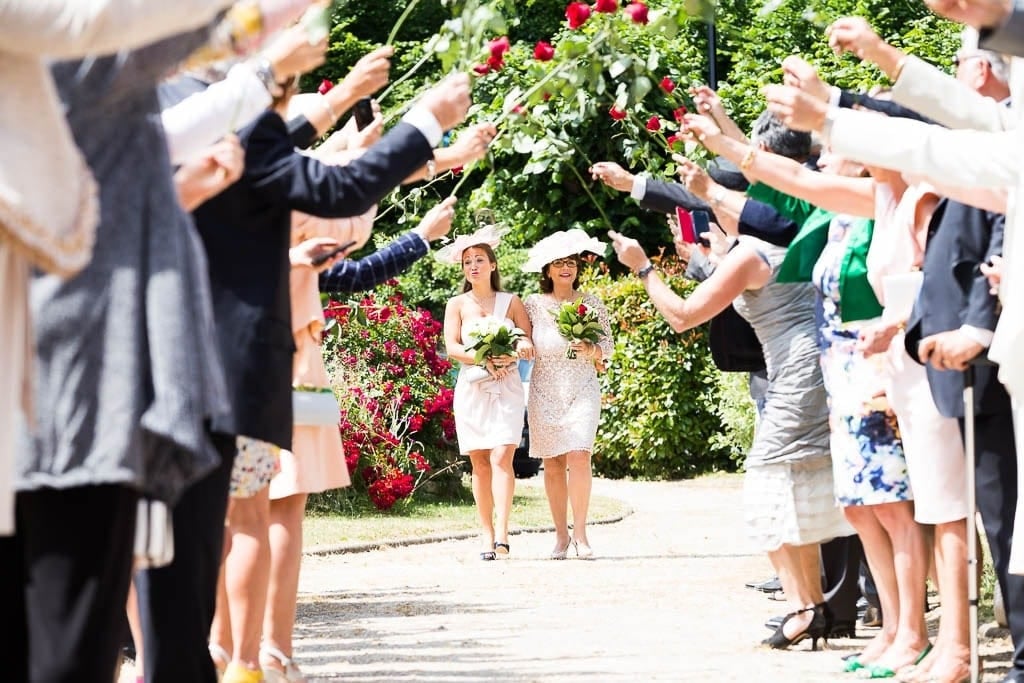 Photographer With Experience for Gay Lesbian Bisexual Transgender Queer Wedding
I am born and grew up in Paris, France, where I lived almost 15 years in an artistic environment, where supporting same-sex couple relation ship is nothing but normal. In Paris I have proudly shot several LGBTQ same-sex marriages.
Despite the fact that I support gender equality, I think that today it's still a myth and that the society if far away from it. Even in the 10,000 Lakes State, which was one of the first states to legalize same sex marriage in twin cities gay men and lesbian, there are still a lot of stereotypes and prejudices.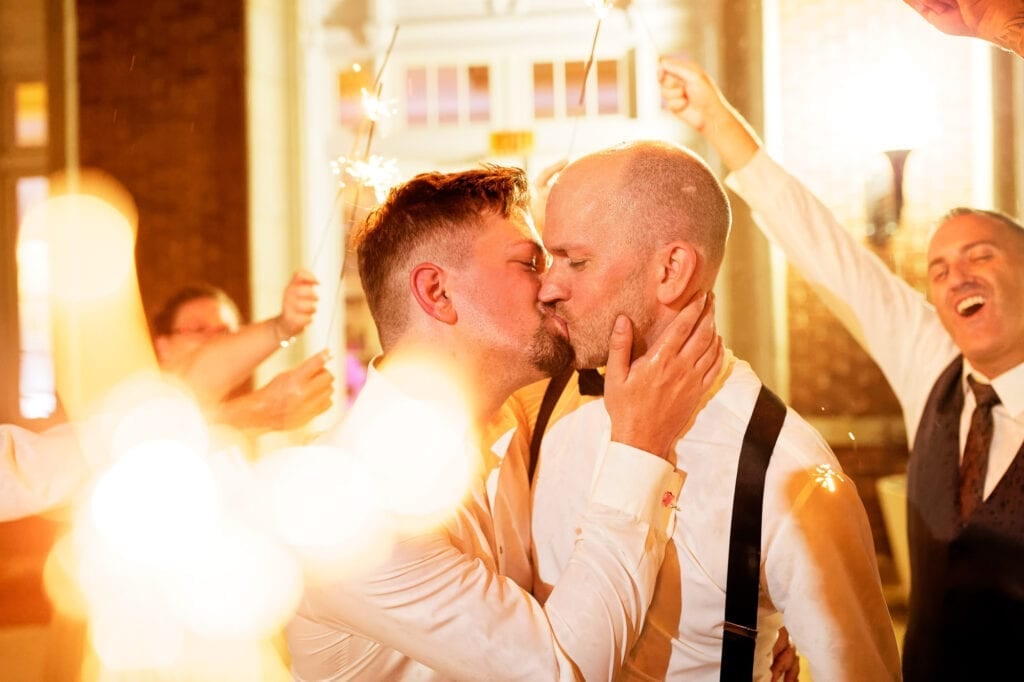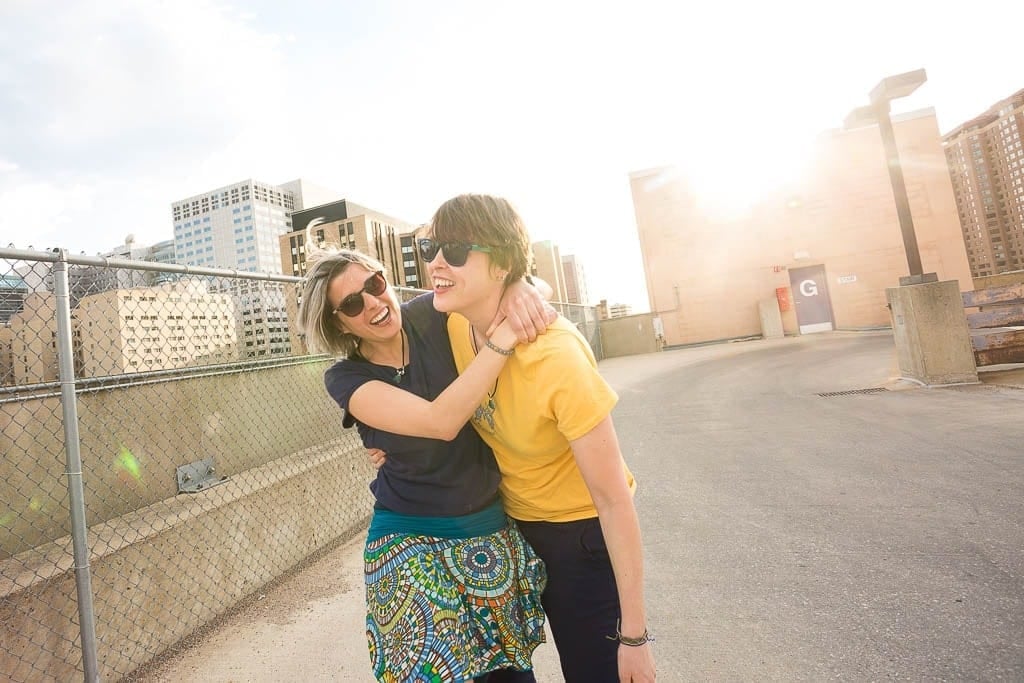 Avoid Heteronormative Poses
One of the first fears of same-sex couple hiring a photographer is to be in front of the camera and looking awkward doing heteronormative poses. Don't worry for that, I am smart enough to avoid those embarrassing pose. Actually, each couple is different and have different limits. As you will see, during the couple session I try to avoid all the traditional stereotypes poses, preferring having you interacting and being who you really are.
In other words, I try to avoid any norm, and to a faithful portrait your relationship.
Can a photographer be specialized in LGBTQ photography?
I won't tell you that I am specializing in American gay photography, because for me I would sound like a demagogic sentence. Indeed (and fortunately) there are more groups and communities than sexual orientations! What's more, without being an expert, but there can be some kind of rivalry between communities (at least there are in Paris)!
So how could vendors be specialized in all of them? That makes no sense for me! I believe that all weddings different.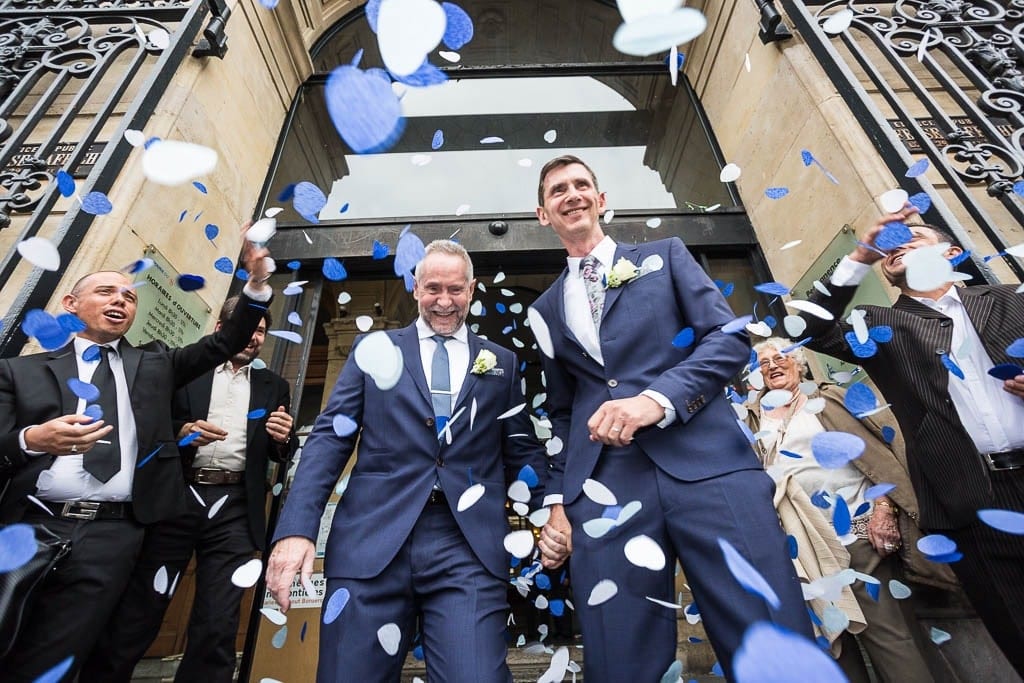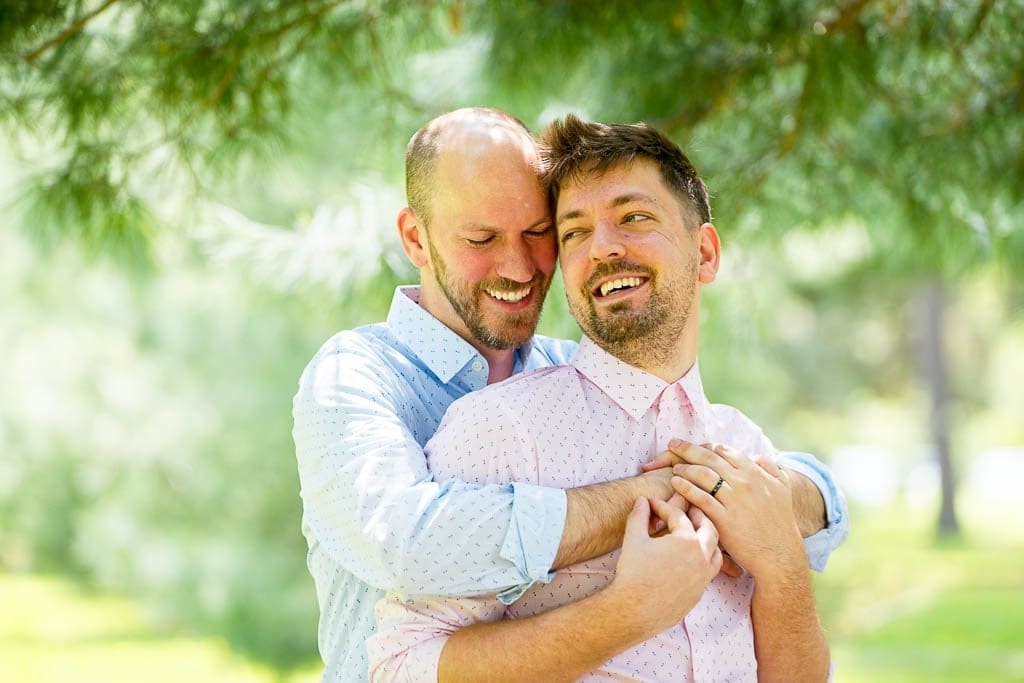 You Are Special Individuals, Like Everyone
I consider and I shoot every relation as something unique. Indeed, human personality is nothing but complex and every event is different.
There is, of course, some similarity between couples. Most couples value true emotions, family and friends, and that's especially what I know how to capture the best. But, after shooting more than 300 weddings, I believe that I am now able to analyze what makes each event unique and authentic.
One of the major keys to know you are, what you value, and where stand your limits, is the pre-wedding session that I include in all my package.
My Photography commitment
A quiet journalistic approach
The major part of my photography follows in the footsteps of the traditional photo journalistic approach. I capture special moments of you, remaining, as far as possible discreet and unnoticed. Stolen moments are charged with the power of authenticity. They are the loyal testimony of a celebration.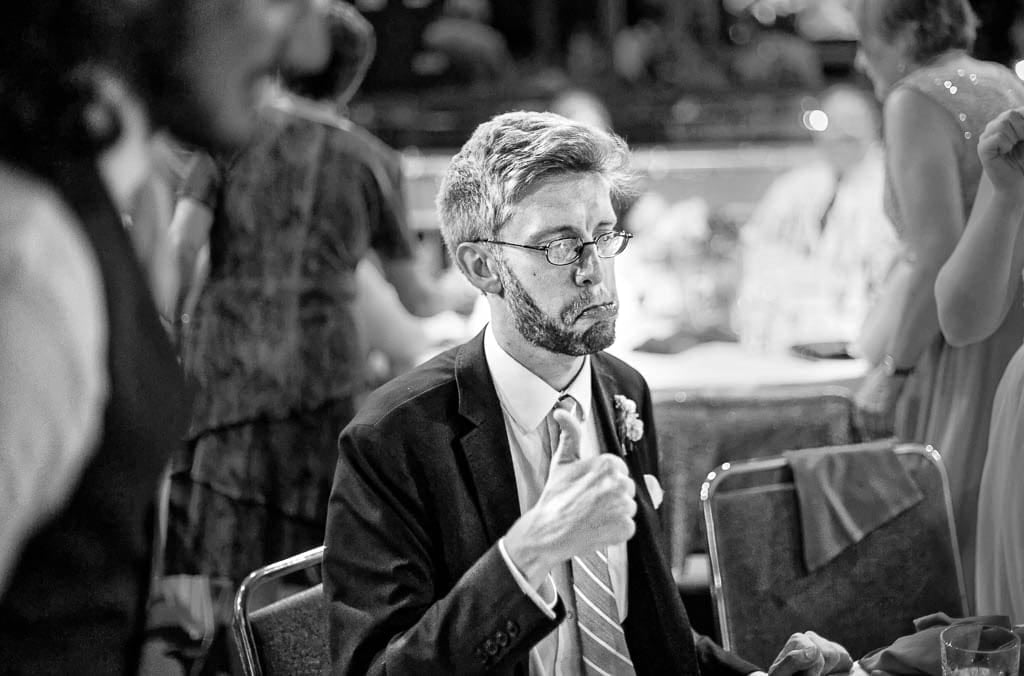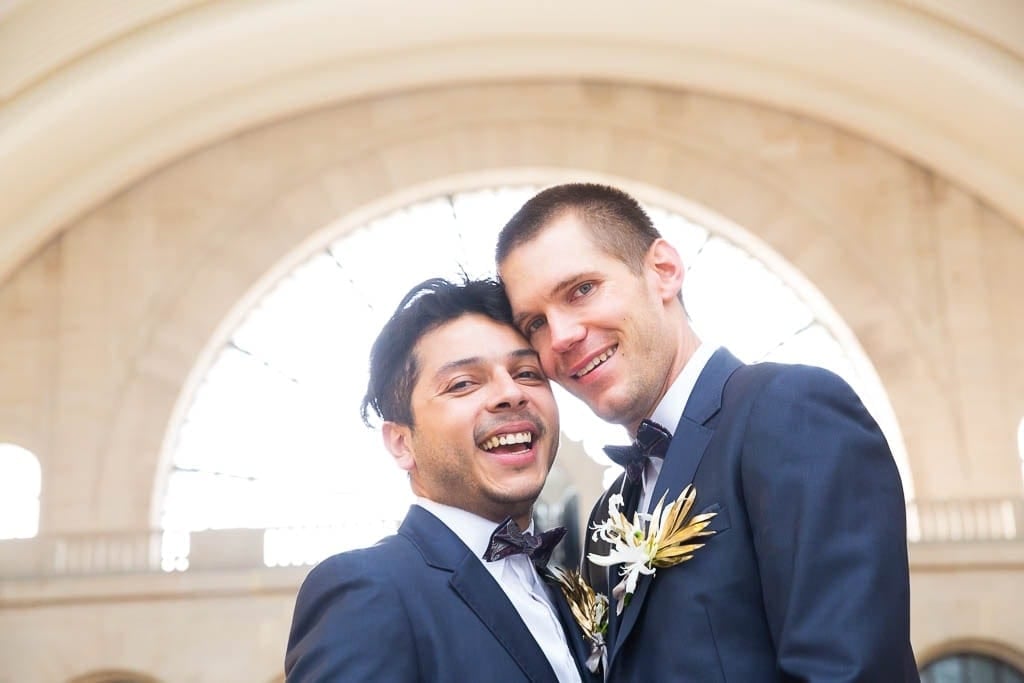 A photographer that put you at your ease in front of the camera.
Find the right professional photographer that would catch your ceremony and your engagement in Minneapolis is complicated. You need not only someone that takes amazing pictures, but someone with whom you will fill confident. So I do to put you at your ease and to capture the moment that look natural?
My secret is pretty simple, I ask a couple to play little games in order to generate an interaction that I can capture.  
Helping you design a Timeline
In my private time, I am pretty relaxed and love improvisation. Nevertheless, on a wedding day, I like organization. Carefully planning any details is, for me, a key to a flawless day. That's why, before your wedding we work together to create and adjust the perfect timeline.
Therefore, if anything unexpected happen, we can easily find some buffer time and adjust regarding the situation.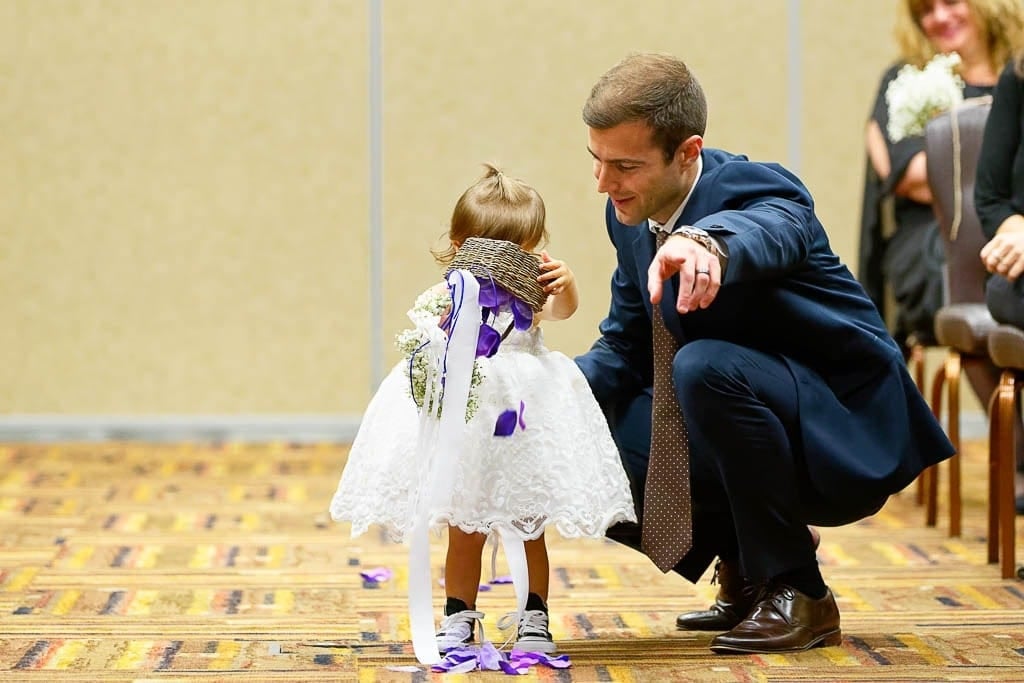 Staged group photos
Group photos usually include your relatives and best friends. That one the image that you will look again and again in the future. It could be done simply by lining people and press the shutter. Or if, like me you love composed images that look like painting, we can have fun and stage a Vanity Fair style picture.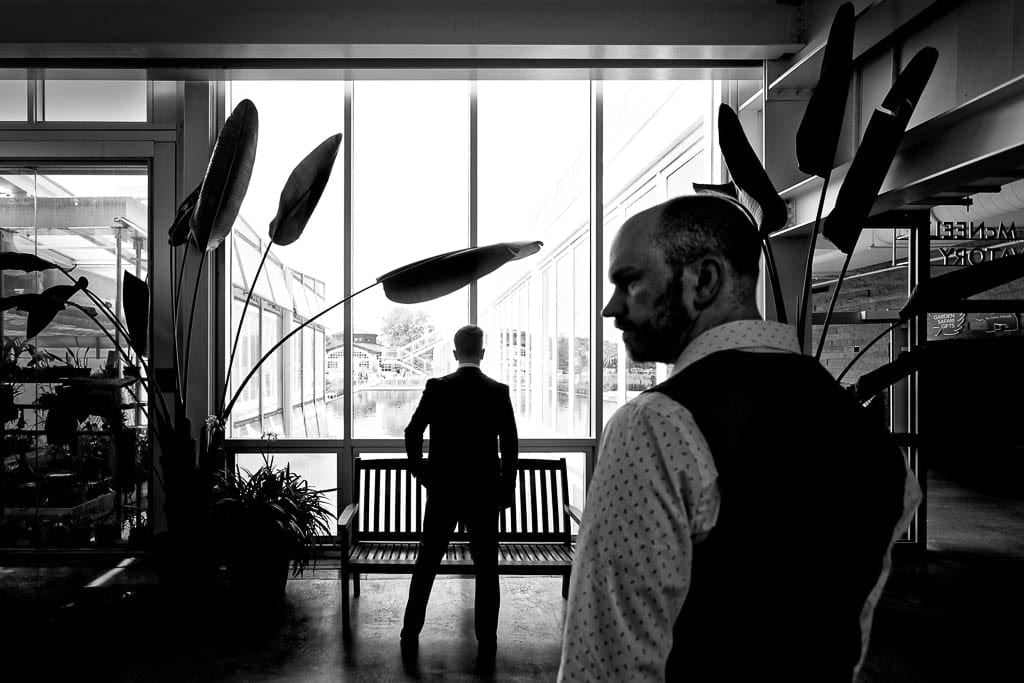 Creative and Artistic Images
Do you sometimes have the feeling that all photography vendors in Minneapolis offer the same kind of images? I do, and I think it's pretty boring. Marriages are unique and you should see it through the photographs!
That's why, in addition to the traditional expected pictures, I love to stage creative pictures. That's the one you will be proud to frame on your wall, and put in your album.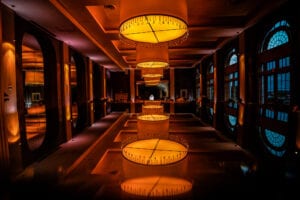 French photographer with a degree in Photography
I am probably the most graduated photographer of the State. Indeed, I studied photography 3 years at Paris University, and 4 years in a famous art school.
If you ignore it, studies in university in France are free.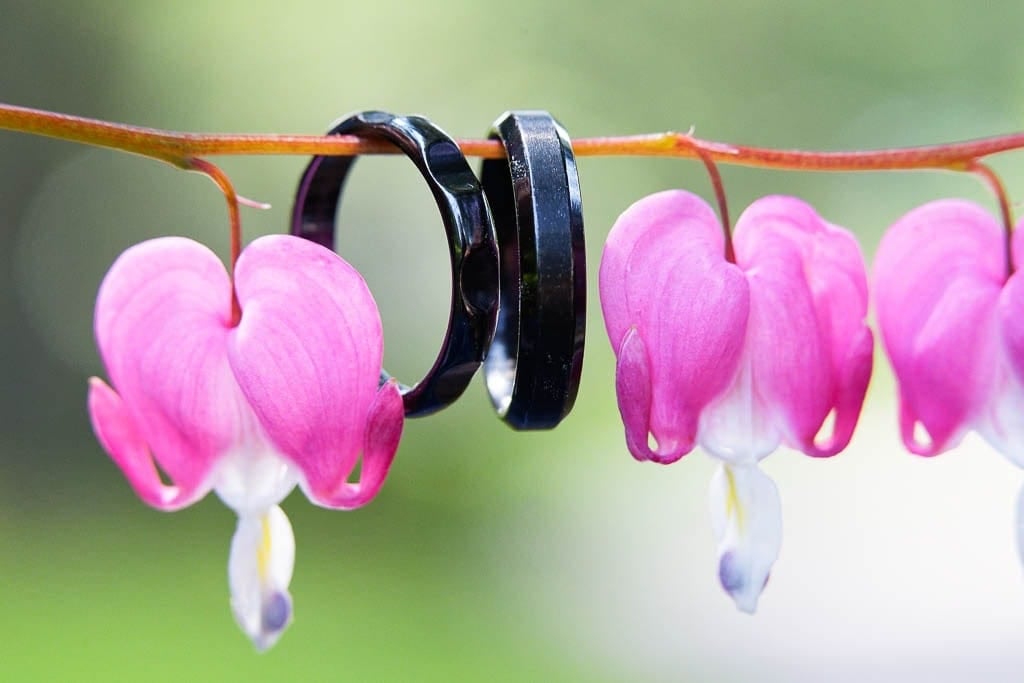 First assistant for a renowned Commercial and Fashion photographer
The way which I learned more technic is by assisting photographers. For 7 years, I have assisted a photographer. At the end, I was the first assistant (yes, on big productions you might have 3 to 4 assistants on set).
That experience taught me how to direct people to have natural result, and how to see and play with all kinds of lighting situations.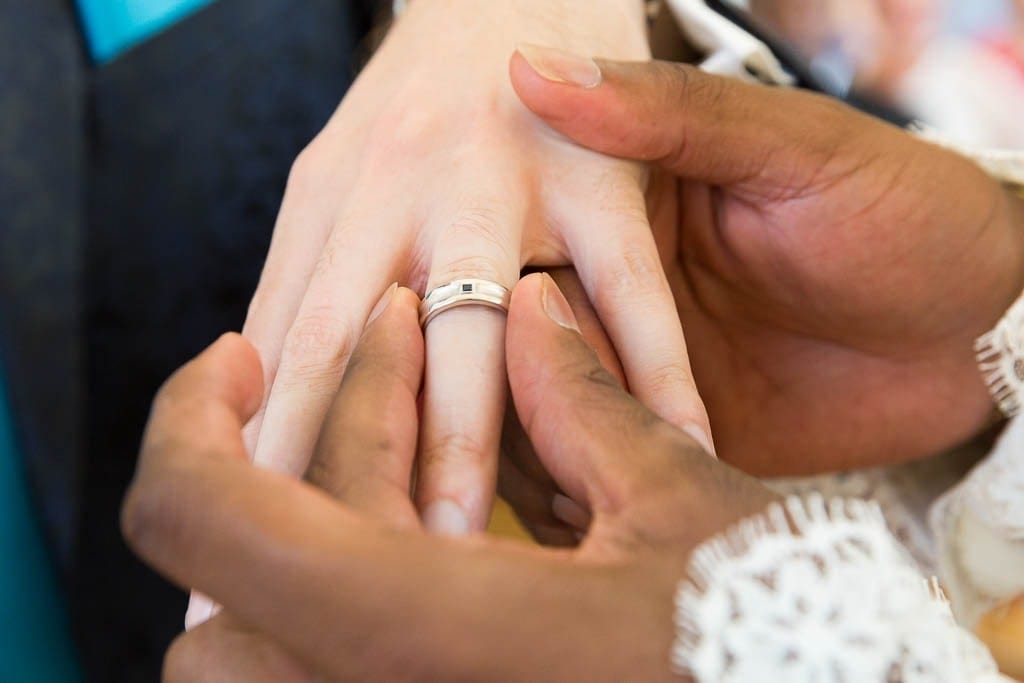 Hundreds of weddings covered during the past decade
I started shooting weddings in 2004. Since I have shot more than 300 weddings!
For me, experience is all the mistakes that you have already done once, and that you won't do anymore.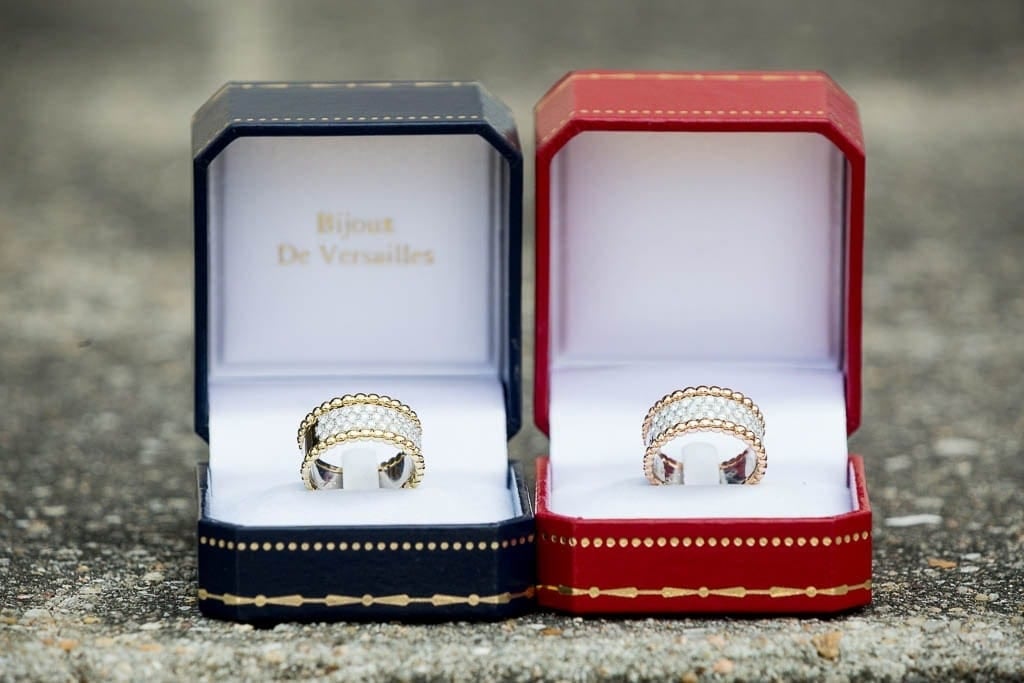 Problem Solver
Despite the fact that I try to remain unnoticed during emotional moments, I am also pretty invested in your day.
All day long I am happy to share my experience, and to share my experience. If anything unexpected happens, I will help you to find a solution. I hold babies, dress, escort grandmother, move furniture, climb walls, help you gather your wedding party and making sure you stay on the tracks.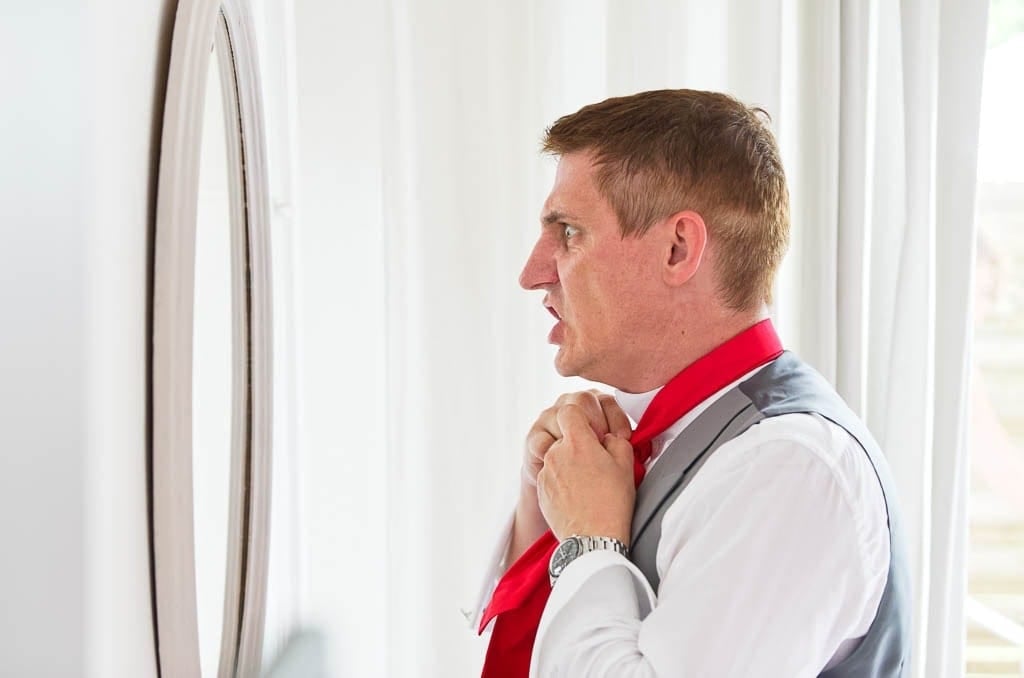 Read My Reviews
I invite you to read at my Google Reviews to see what my past clients opinion says about my work and what my attitude. Those are subjective point of view, but should at least give you a clue.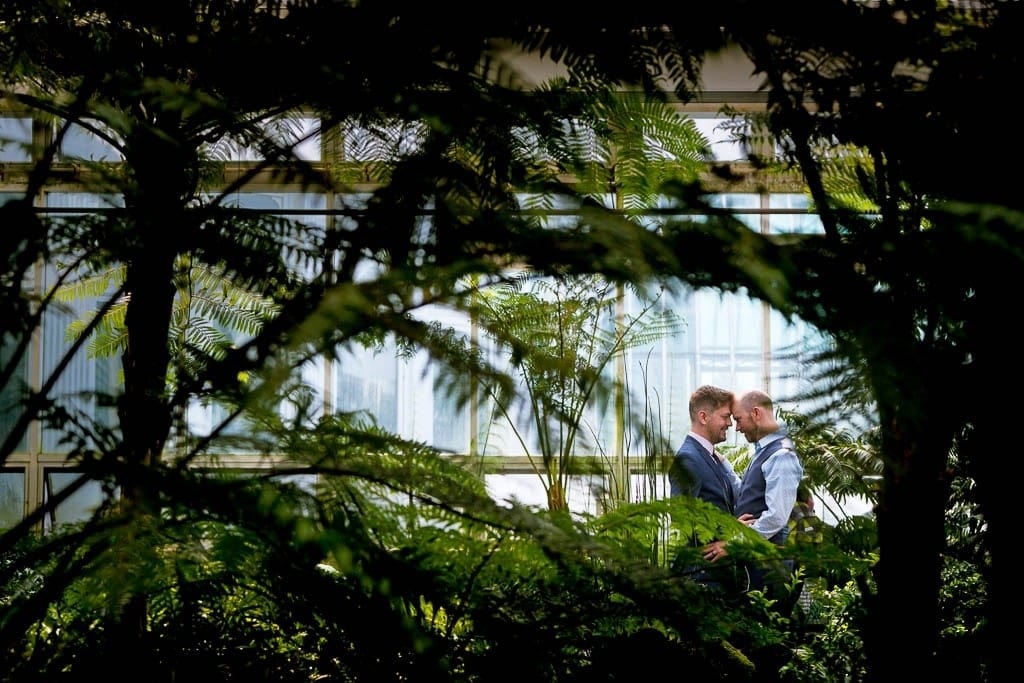 Why having photo session before your big day
If, like the majority of people, you are not used to kissing in front of a camera and are not especially excited to have your portrait taken, then you might ask if this session is mandatory.
First, it's not. If you don't want it, it's simple I can take it out.
Second, it's highly recommended for several reasons: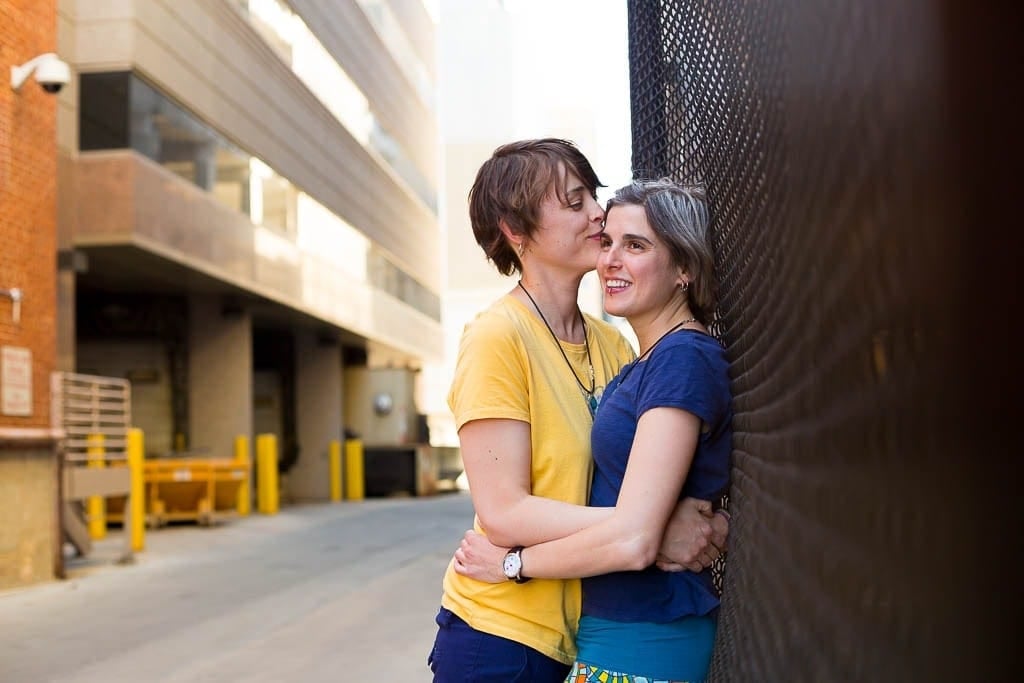 You validate your choice
I strongly believe you should have a symbiotic relation with your photography vendor, your personalities should match. Indeed, you should fall at your ease with him/her in order to reveal who you really are, allowing your vendor to capture your true individuality.
That's why, this session is the perfect opportunity to see if you chose the right person to cover your wedding.
You learn what to do or not in front of a lens
Except if you are a fashion model, you probably don't know what to do (or not to do) in front of a lens. You might even dread it, and prefer to avoid any couple session during your day. That's an option, but that would be a shame not to keep memories of your couple's love.
The purpose of this session if to teach you the elementary photography notion you need to know, to feel comfortable in front of our lens.
As a result, on your wedding day, you have better pictures faster.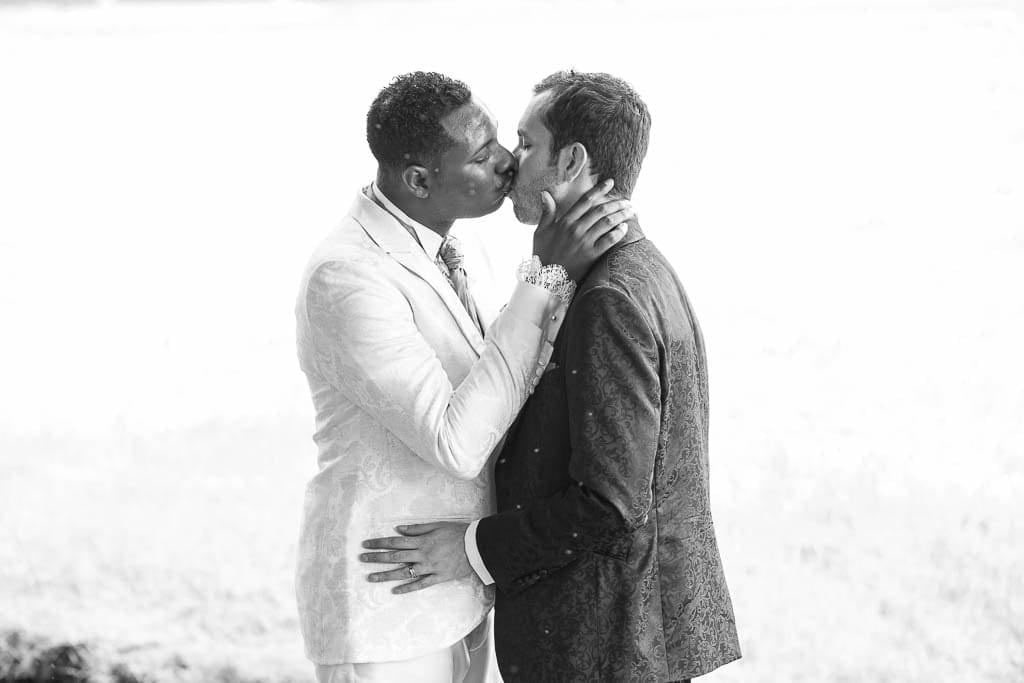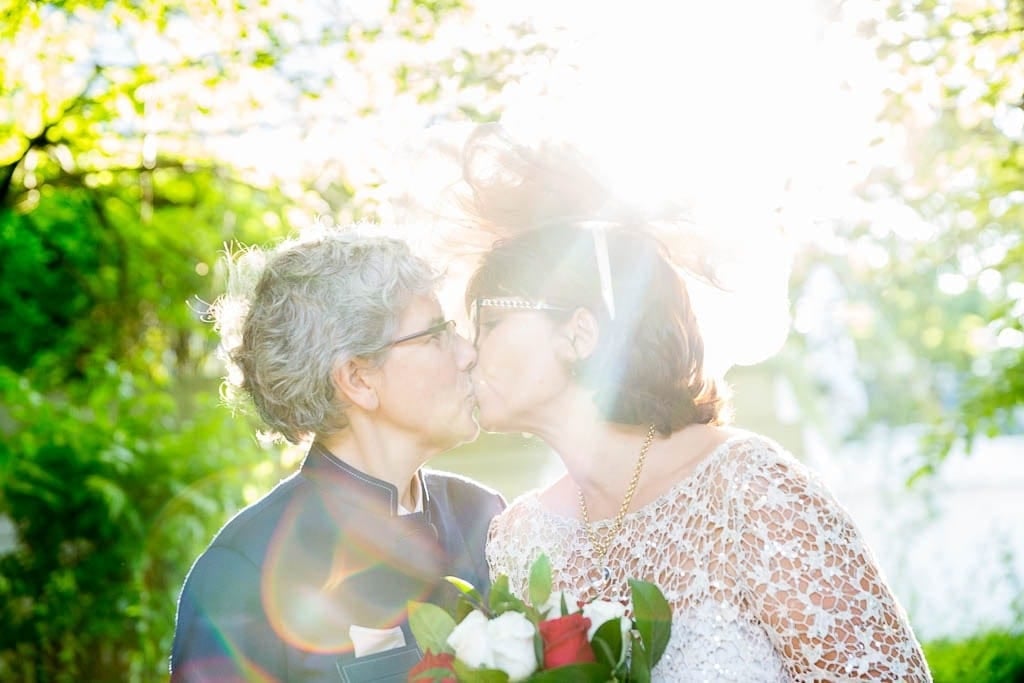 Best place for photo sessions
The perfect place for a photo session is a place where you fill at your ease. It can be a natural location (such as a park alongside of the Mississippi River) or an urban environment, outdoor, or indoor.
Of course you would pay attention to the lighting, and make sure they are not plenty of tourists on your pictures backdrops.
Finally, given the North Star State, you should plan on a B plan in case of rain, snow, storm.
Easy solution, a beautiful park with gorgeous flowers
Minneapolis and St. Paul, MN, offer numerous beautiful parks such as the Lyndale Rose Garden for your photo session. You can also decide to go further in Minnesota if you have a specific location in mind (Stillwater, or Taylor falls)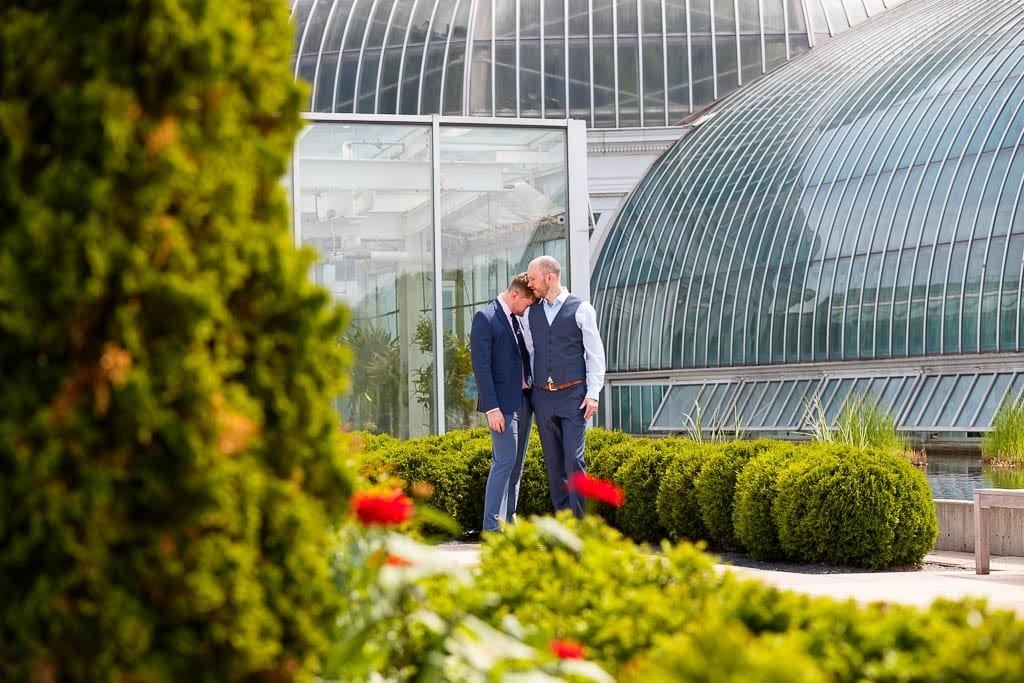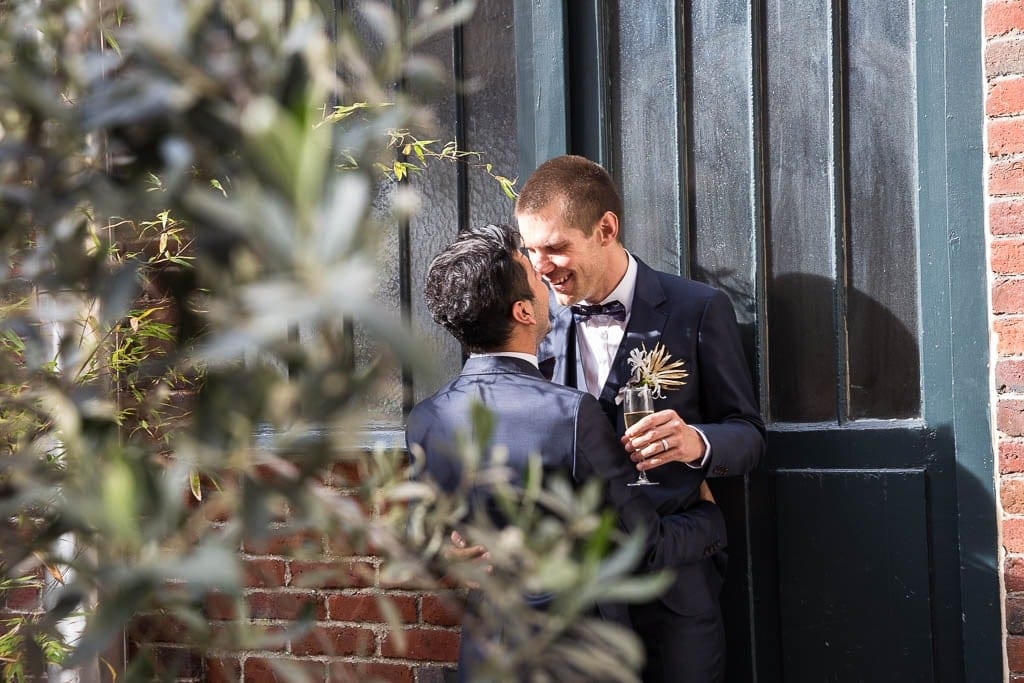 Add a Complementary Touch of Urban Landscape
If a quiet place is mandatory to reveal your relationship, photographers also suggest city location. If the iconic Stone Arch Bridge is by far the most famous in the area, it's maybe not the best choice for an entire session. The list of alternative options available in town is actually pretty long! Any historical or remarkable modern architecture can be used.
Buildings made with Stone, rocks, red brick walls are a safe option. Indeed, such construction works for every kind of weather.
Glass windows and metal construction are revealing their potential during a beautiful day;
Have a dog? Include your pet!
In Minnesota, Dogs are often considered by families as their extra child. Pick a dog park for your pre-wedding photo-session in Minneapolis (such as the Minnehaha dog park), or St.Paul, MN.
Dogs, like kids bring something authentic and spontaneous in pictures. They can create hilarious situations.
It could be good way to see how they would behave on the D-Day, or just an extra opportunity to have pictures with your lovely animal.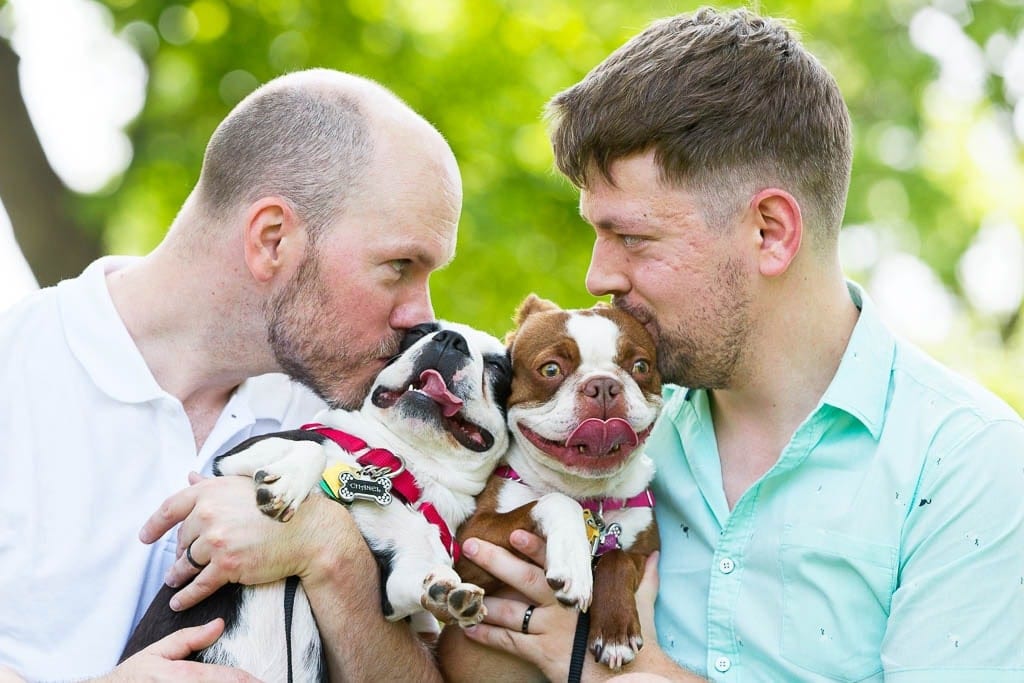 You have checked my portfolio and my price page, and want to go further?
If you have any question, send me an email. I usually answer in the following 24 hours.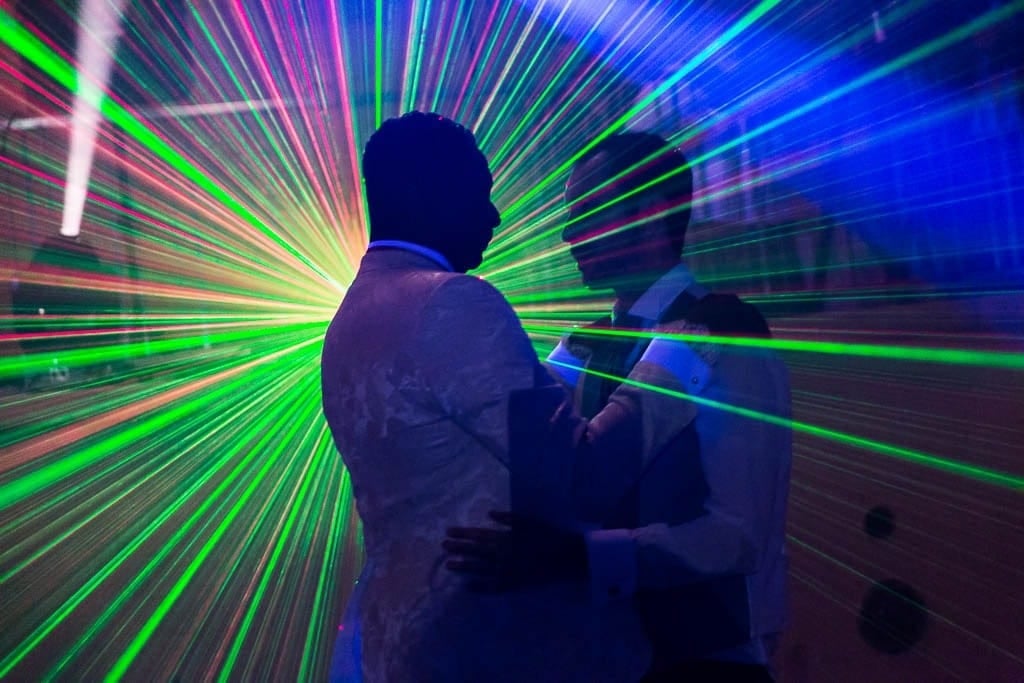 The Area I Deserve
My photography company is based in Rochester, MN, and, of course, deserve Minneapolis, St. Paul and the metro Area, such as Stillwater, but not only. If you have planning a wedding in the northern part of the state (Duluth and above), in Wisconsin, Iowa, South Dakota we can travel there.
Actually, we are also open to a destination wedding. So if you are in the process of tying the knot on the West Coast, in Los Angeles, San Francisco, California, or on the East Coast, in New York, Washington, Florida, then let us know!
First Consultation
I usually met my clients in a coffee shop close to their home. The first consultation last somewhere between one hour and a half to two hours. I show you albums, and we discuss your weddings days and expectations.