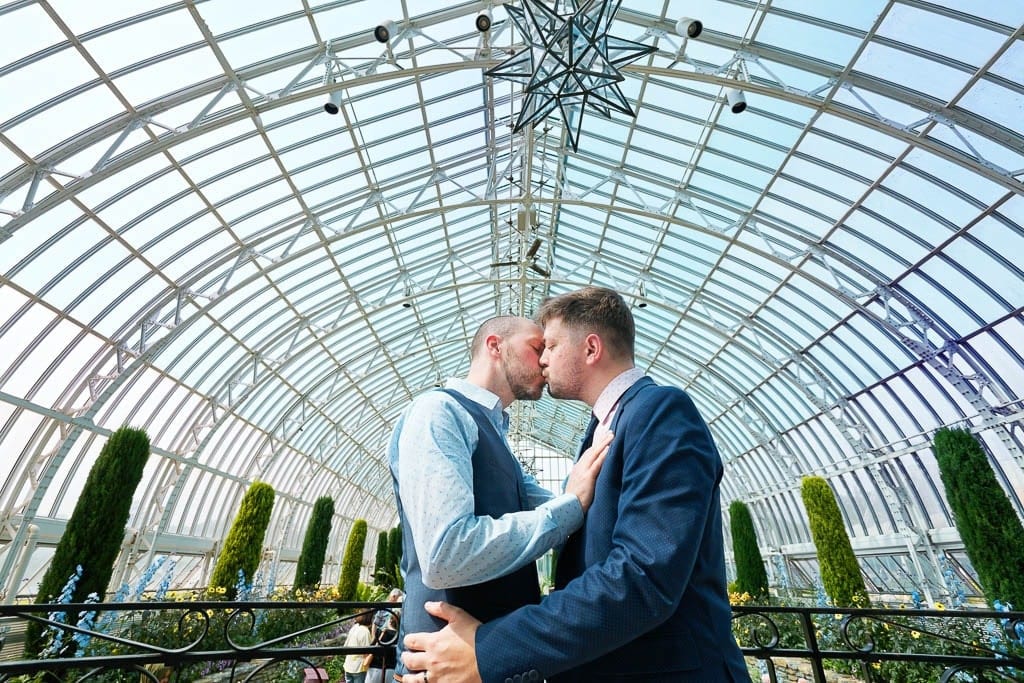 French Touch Photography for your same sex-marriage
LGBT Friendly Wedding Photographer in Minnesota
You are looking for a photographer in the Twin Cities, to capture with his camera the best moments of your ceremony and who also offers an engagement session. You want some amazing pictures that you can print in big and hang on your living room wall. Of course, you would prefer a friendly photographer and want to live an exceptional experience. Please, have a look at my portfolio; you are in the right place!
In a perfect world, you wouldn't need to ask for a" same-sex-friendly photographer."
First, I would say that in a perfect world, this page would not exist. Because in a perfect world, everyone would be well educated, open-minded, respectful, and you would never need to search for a "same sex-friendly wedding photographer." You would simply search for a photographer for your wedding. You won't be afraid to face a zealot homophobic guy!
I have read so many incredible stories in the USA about competitor who refused or canceled their contracts because of same-sex weddings.
So, even if we are in the North State, one of the most open-minded and progressive states of America on the same-sex marriage (allowed since 1971 if I am correct), it's still not a perfect world, yet. There is still a place for a lot of improvements regarding the consideration and tolerance.
Therefore, I created this page for people who are anxious about finding the perfect photographer in this regard.
Let's be clear, I am not a Lesbian (that would be complicated, I am a man), not a Gay and neither a Trans. I am just a simple human being who absolutely doesn't care about how other people's desire to live their sexuality. But there is something I am not indifferent to: it is intolerance and stupidity.
Being Photographer in MN vs. Paris
As a professional wedding photographer in the Twin Cities, I have covered with my camera ceremony of many couples. And there is one big difference that struck me!
In Paris I have many gay and lesbian friends. I don't consider them as special friends, only as friends. In Minnesota, strangely, I don't have any! It's probably because I live in Rochester, MN, so I guess the atmosphere is maybe not the best for coming out. That's not normal, and it's a shame.
Same sex union is for me absolutely normal. Love has no gender and people should be allowed to love whoever they want, whatever they are, foreigners, from another religion, or another sexuality.
Being a photographer for same-sex couple is a great honor for me!
I want my son to grow up in a world he can love and kiss whoever he wants. So I am just a proud LGBT friendly photographer!
That's being said, let's speak photos!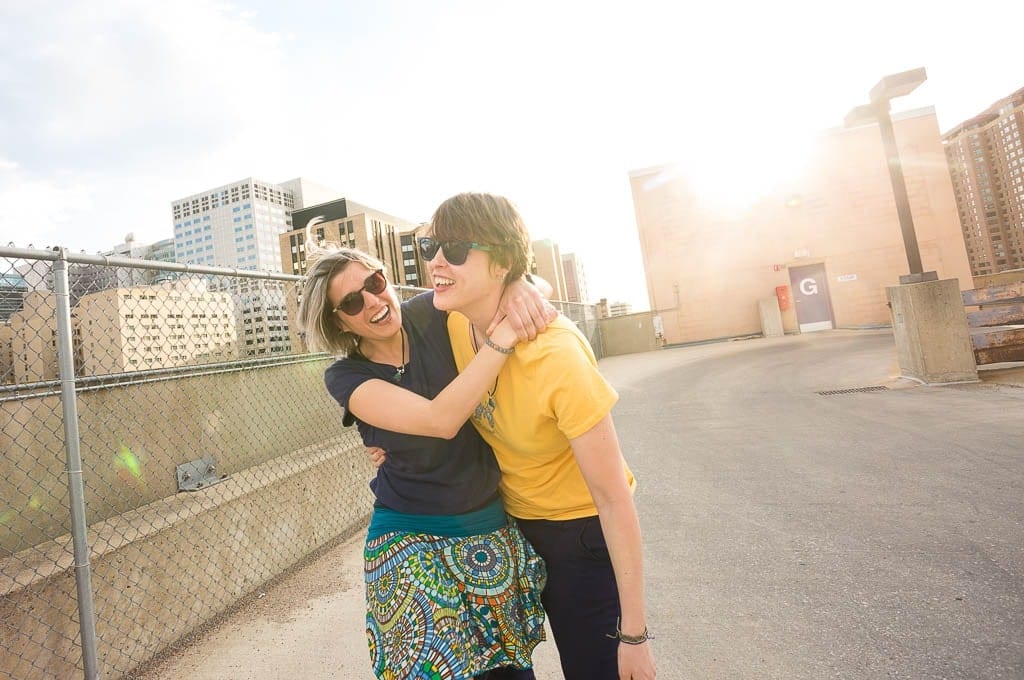 Capturing genuine love and raw emotion
As many photography vendors in Minneapolis, MN, what I do is capturing love with a non-intrusive way. I try to seize candid images all day long. And, regarding my clients' reviews, I believe I succeed in it.
During the lovers' session, I try to get natural results. I mean pictures where you feel at your ease, pictures where your friend will recognize your nature (and not only identify you). It's a picture where people will think, "That's really her or him. It's her/his way of smiling, or laughing".
I want a picture that reflects your personality, a picture that shows what makes your wedding unique. I create pictures you will be proud of, pictures you will take pleasure to look again and again.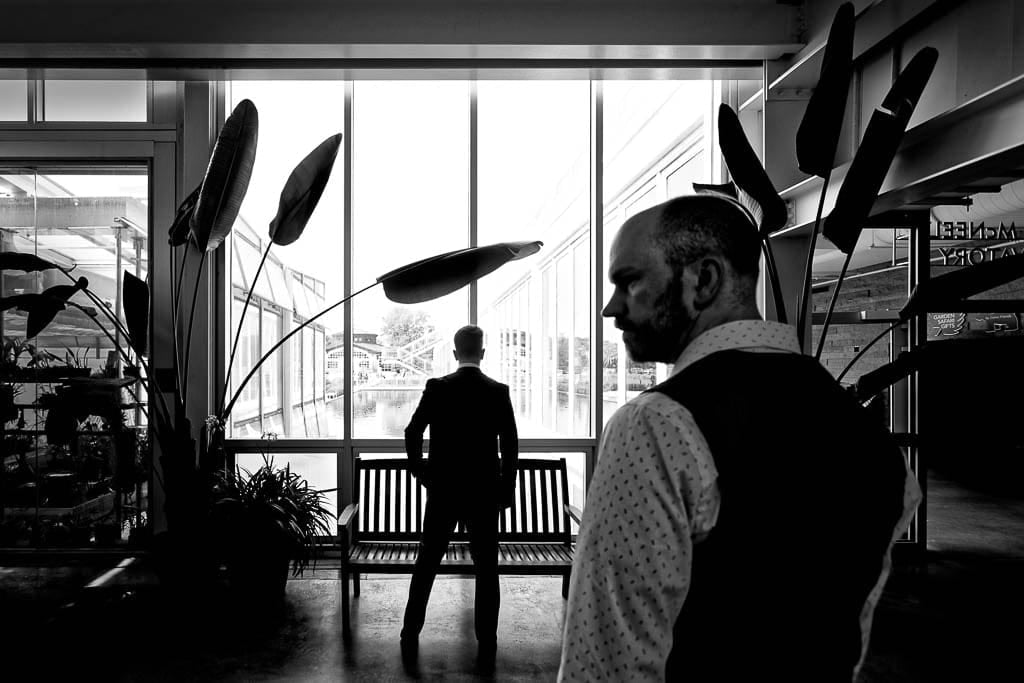 Testifying of your relationship
Taking pictures of your wedding is an enormous responsibility that I take very seriously in order to document your event—and I hope quality wedding photography matters for my clients, too.
Today we watch all day a ton of images, all the time. Susan Sontag (a famous American philosopher who was also Annie Leibovitz's partner), said that in our present world, an event without images, is an event that does not exist (she referred mostly to the media and wars).
Taking pictures of your wedding is more than shooting a few snapshots or a couple of funny pictures.
I believe a good reportage tells a story. It starts during the preparation until the diner and the beginning of the party. It narrates to people who could not be present what happened.
The best compliment I have ever received from a bride is her, showing her pictures to her friends, who started crying. They really had the feeling to be part of the wedding by looking at my pictures.
Extra services
I also offer extra services such as
assistant second shooter
rehearsal dinner
photobooth
the day after session
prints, posters, frames
couple + parents' album
goodies

Wedding albums
I believe every wedding deserves a wedding album. After the party, it's the "only" material thing that remains. You decide the pictures you want in your album and I design it, and you have the last word on the design. Albums are printed and adjusted in Europe.
Videography
I easily understand that video is the parfait partner alongside photography. They complete each other. One offer precise moments, the other one offers live images with sounds.
As a result, I am happy to offer you some special packages with partners.
What Key for a great wedding coverage
I will give you my hints for a successful wedding coverage:
Newlyweds feeling at their ease and have fun
a pre-wedding session before the wedding, so the D-day your photographer is no longer a stranger.
a wonderful organization so the wedding day goes smoothly
what's important to you
a nice photographer with amazing skills and lots of ideas
1. People must Feel at your ease to reveal their relationships
Are you at ease in front of your wedding photographer's camera?
Most of the time, the answer is a clear no. It's 100% normal.
Don't worry, it's my job to make you feel at ease.
For that, I have a simple method; I use my guts. I see what you like; I make a couple of jokes, and I adapt the photo session respecting you and your limits. Some people are very extroverted, and would give a French kiss in the middle of the crowd, when other people are shyer and are not used to kiss publicly.
If you are shy, you may prefer a place with few (or no) people.
2. A Session to Practice
I share the idea, with many other vendors, that an engagement session prior to the wedding is a need for brilliant portraits. For instance, in this session taking place at the landmark center, you can see how the wife and husband to be relaxed.
That's why a pre-wedding session is included in all my packages. It's during this session that you will really meet your photographer and really start to trust him.
You will learn what to expect and what you should do/avoid during the photo session. Thus, when your wedding date comes, you will already know me, I won't be a stranger anymore.
I won't tell you we will be BFF, but at least someone you trust and you can rely on. You will know that I won't ask you for stupid poses or awful cheesy pictures.
So, during the wedding day, you will feel relaxed and at ease in front of my camera!
If you are planning a destination wedding, you might be happy to learn that I can travel. No later than last week, I was in Rhode Island to shoot such a session on the beach. It was also an opportunity to meet my clients and their families prior to their celebration.
3. Preproduction and organization
Starting from the first meeting until your wedding day, we will talk about your timeline.
Don't worry, I am not the kind of photographer who tries to impose his ideas. But, with my years of experience in weddings, I will gladly help you to schedule your wedding day.
Do you know how long do you need for the formal portrait?
Do you know how long do you need for the couple session?
It's a little of work for me, but the result is the guarantee of a smooth day for you (and me). By "a smooth day" I mean a day with no pressure, no stress, with some amazing pictures where you will have a big smile and enjoy your wedding day.
4.Share with me what makes your wedding extraordinary.
Whether the celebration of your marriage and your mutual engagement can take place in St Paul Courthouse, in front of a judge, or in a private venue with an officiant, it's something special.
In order to know you better and what's important to you, I will send you a form to be completed prior to your wedding date.
There is probably something in your wedding organization that will make your wedding authentic, and you want to keep a picture of it. It could be something obvious, like a big surprise you want to offer to your guests: you arriving to the ceremony in a helicopter. Or it could be more personal. For instance, you absolutely want a picture with a specific group of friends, or you would like me to focus on your parents, relatives, etc.
The more I will know about you, the more I will know about what makes your wedding unique, and the more I will be able to capture it or to create artistic images that include that magic.
Need advice for planning your wedding?
Whether you are planning a large event is a luxury venue or an intimate outdoor wedding, or I am part of those experimented photographers that are happy to share their experience.
5. Who I am
First thing to know: I am French, I grew up in Paris where the same-sex union is something very common (compared to the 10,000 lakes State where I barely see any).
I studied art at university (mostly on some philosophical and sociological aspects), and then I went to the best (and public) art school to practice photography (yes, the best universities are free in France).
Second, I have also been an assistant for a fashion and commercial photographer for 7 years.
Finally, I am a family man, married to a wonderful wife, a father of a little one. I love to cook from scratch: I do my own bread. I love music: my music playlists helps me to survive the retouching season. And I love to travel: I lived one year in China, and I stopped counting the countries I have visited.
Family and Friends is what matters
I am part of those photographers who believe that in a marriage, what matters the more, are your families and your friends. That's why I love so much wedding whether it's a same sex, and Jewish weddings or other community.
We will take the time required and try to capture excellent portraits of every single person you cherish.
Photography Is a Memory That Will Last Forever
Whoever you are looking for a same-sex wedding photographer, or a gay friendly photographer, or a transgender photographer, consider that if you're a pleasant couple, I will be happy to cover your wedding! Of course if you are nasty mean people, I am not interested: p.
I will be happy to create pictures that will keep your memories forever, some images that you will be proud of! I hope that you will print them and hang them on the wall of your apartment, and that you will surf again and again your wedding book in the future.
How do we secure your date?
Enough talking!
If you want to hire me, send me a quote request.
If I am available and my price matches with your budget, we will first take a coffee near your home in order to meet each other.
Then, a few months later, we will do the pre-wedding session. We will stay in contact until your wedding day to adjust the schedule until the last moment.
The wedding day comes: I do the pictures. And then, a few weeks after the wedding, you will have all your pictures (and your album if you choose one).
So, contact me, and let's talk about your event!