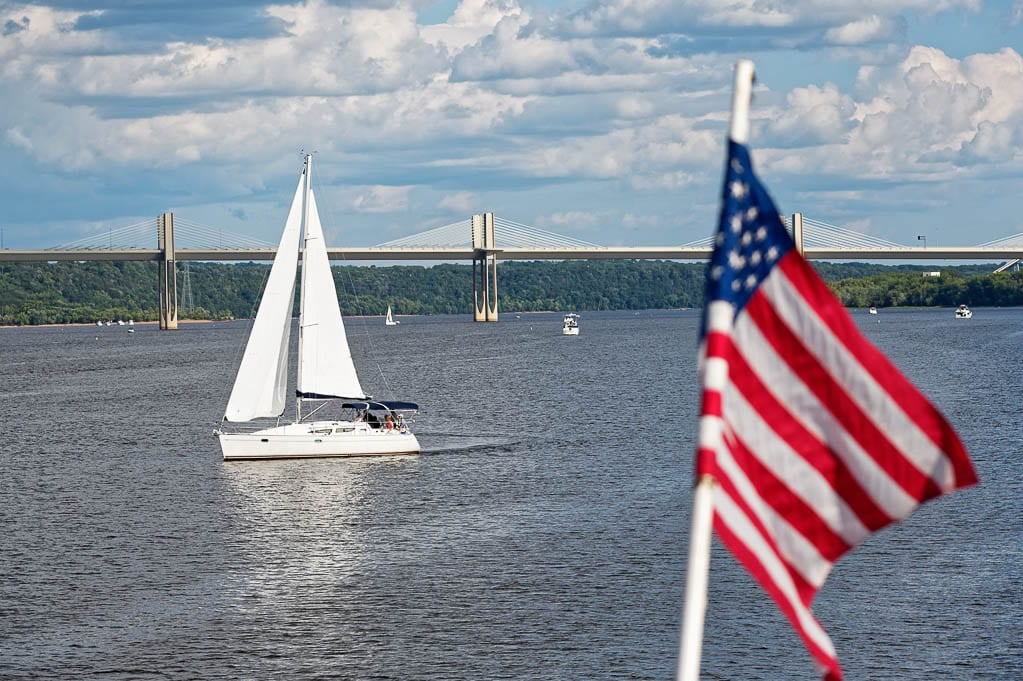 Should you host your celebration on a boat?
St Croix and Mississippi Riverboat Weddings
Darcy and Niraj decided to host a traditional ceremony and a celebration on a boat before their Indian wedding in Minneapolis, which was scheduled for the day after. I guess that in the USA, this would be considered as their rehearsal dinner!
So, today will take advantage of this reception to review the advantages and the limits of having a riverboat wedding.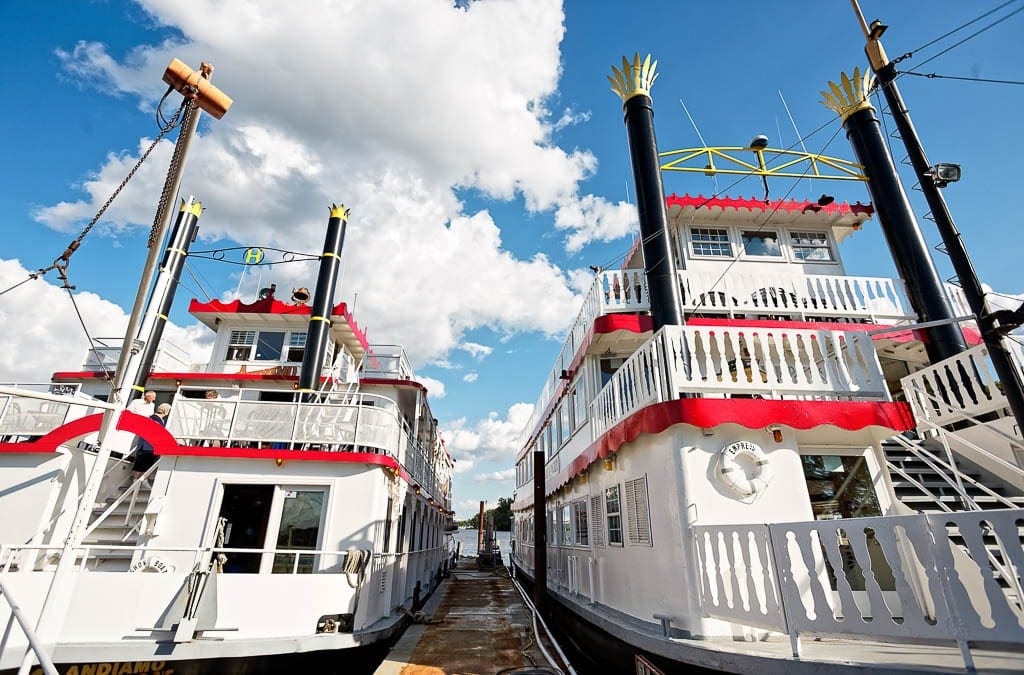 A family moment
Darcy and Niraj wanted more than simple memories of their ceremony. That's why they hired me as their professional wedding photographer to capture all the little moments of their one-lifetime event. They rent one of the majestic Stillwater river boats. It was a great pleasure for me to discover all their family. Indeed, and a boat, going up and down from the top deck to the first and second floor, I quickly meet everyone. It's a place that encourages social interaction!
And that's great, because it's exactly what Darcy and Niraj wanted. It was an opportunity for their family to meet, and merge before their big day.
Choosing a steamboat for their dinner was a great idea, and it worked really great for them. But, let's see if it's always the case, and what you should consider if you decide to host such an event.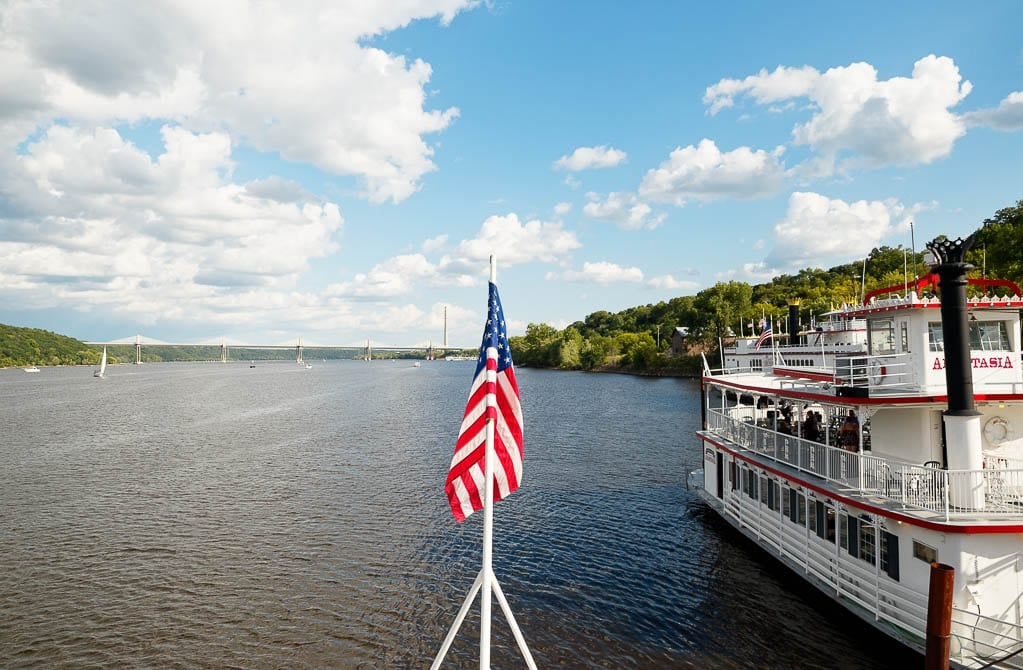 A unique scenery to celebrate your engagement
If you haven't experienced any cruise on the Croix River yet, then book a tour now!
Hosting your one-lifetime event on a boat has some obvious advantage: the beautiful landscape. Indeed, having a boat traveling on the river is the guarantee to see a lot of different things: the river, the other boats, the shore, the animals (duck, seagull), town, bridge, park, harbor, etc.
And given that nature is by definition beautiful (in a sunny or rainy day), it is at least, the guarantee to do a lovely cruise.
What to take in consideration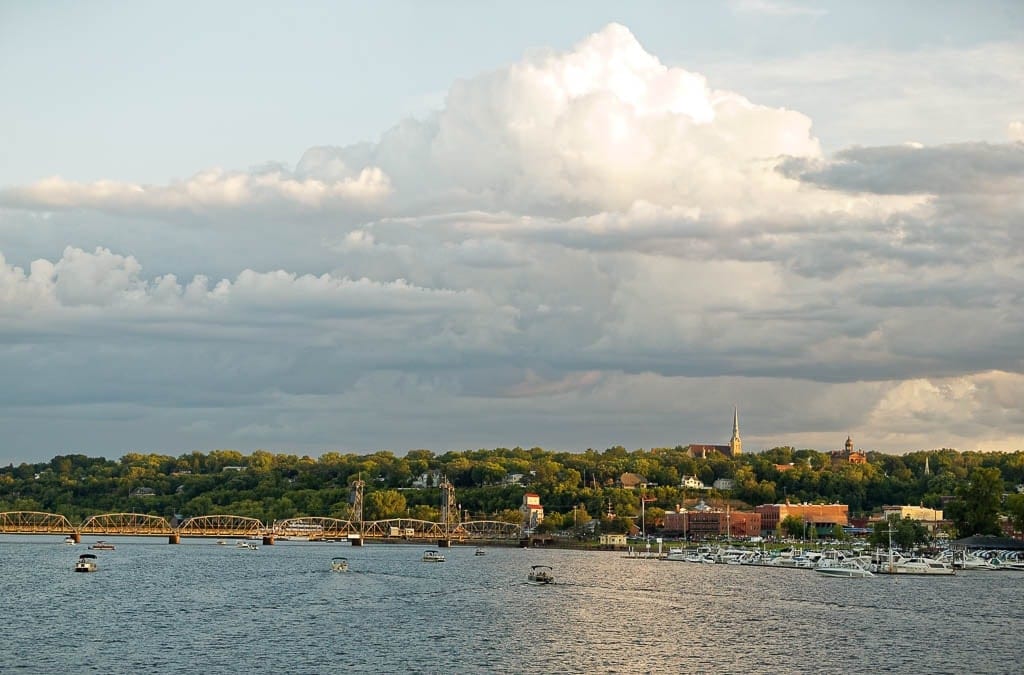 Weather
Like always in Minnesota, when winter is over, you are quite sure to enjoy bugs. But what always remains the surprise parameter is the weather! If you are planning an outdoor ritual on the top deck, you are taking a risk.
If it's a rainy day, you would need to move indoor. And that might be an issue regarding the number of square-foot space offered by your boat!
If you are lucky and it's a sunny day, the breeze would please and refresh your guests. Nevertheless don't forget some sun cream, fans, water bottles, and favorite decoration including some part in the shade.
If it's a cold day, make sure to have some warm blanket and hot beverage to serve to your guests.
If it's a stormy day (which would be pretty unlucky), then you might have your access to the boat denied, and would have to find a plan B.
Modern or vintage Riverboats on charters
Space
You might think that modern boats are bigger and would offer more square feet for receptions, or a higher ceiling. That might be true for a luxurious yacht, but unfortunately not for touristic boats on the river. Actually, some historical ships are pretty big too, and up to 4 floors!
Be careful when reading the boat capacity: the number given is for the entire ship (so, all the floors).
If you want to have your ceremony on board (with all your guests), what's really matter is the capacity of the main room. Indeed, if for any reason you must have your wedding ritual inside, you want to make sure that all your guests can enter the main room!
Heater & AC
Another point to take in consideration is the heater and AC system. Here again, you have to consider each boat individually.
Sanitary Amenities
If you have 300 guests on a boat partying, you'd better make sure the bathroom is great.
Noise and Smell
If you won't get seasick on a river, you might not appreciate hearing a loud sound of the engine, nor to smell the output of gases.
Again, the only advice would be to go first for a ride and see.
Design
Finally, you would see a difference between the interior designs. It's up to you to decide if you prefer a historical wood environment, or a modern black and white decoration.
Some ship offers an extra little room in the basement of the bride and groom, which is convenient to store things or to change outfit.
For a photography point of view, I would recommend choosing location with white and high ceilings, that allow photographers to properly light rooms.
Decorations and rental
Whereas you choose a modern boat with a minimal design or an old one, you would probably don't need to (or should not) add a lot of decorations, except maybe some flowers.
That's why you should make sure that the raw boat please you like it. Is the floor nice? Are the windows big enough, etc.
Most of the boats have chairs and table rentals included. Here you can find a high variation of quality, going from the plastic garden equipment, to some wood foldable chairs, up to some fancy models. Given there is not much furniture inside the rooms, that's an element that you will see and thus that you should consider.
Your Vendors and Their Limitation
Catering:
Given there is usually not real big kitchen, you will probably be limited in your caterer choice. What's more they would probably offer you a served buffet-style and a limited number of staff.
Some boat offer bars, which is great.
DJ:
We should not forget the DJ with all his electric equipment! Indeed, if you want him to turn on the wood floor into a dance floor and party, he would need to adapt to the electric system to play music.
Photography:
There are 2 limitations for photographers: a low ceiling and some wood walls (that give a yellow tint to the light). And the physical limitation of moving on a small space.
Think out of the box
While most couples want to tie the knot on board, remember that you can also marry you boat on a nice beach, a state park with 10 acres of land, or a simple nice park with a gazebo.
Let's think for instance at the Taylors falls, which offer a landscape made of rock hills and pine that is just amazing! Climb on some big rocks with a view on the river. That would be perfect for a small ritual!
Or let's imagine enjoying a gastronomic restaurant in the historic downtown Stillwater, and then inviting your guests for scenic boat tours and see all the treasure of the Wisconsin shore?
Other reasonable (not to say affordable) venue to host a small wedding
If you prefer to keep your feet on the Minnesota ground, I can suggest to you three alternative options that you can easily find around Minneapolis that you might consider.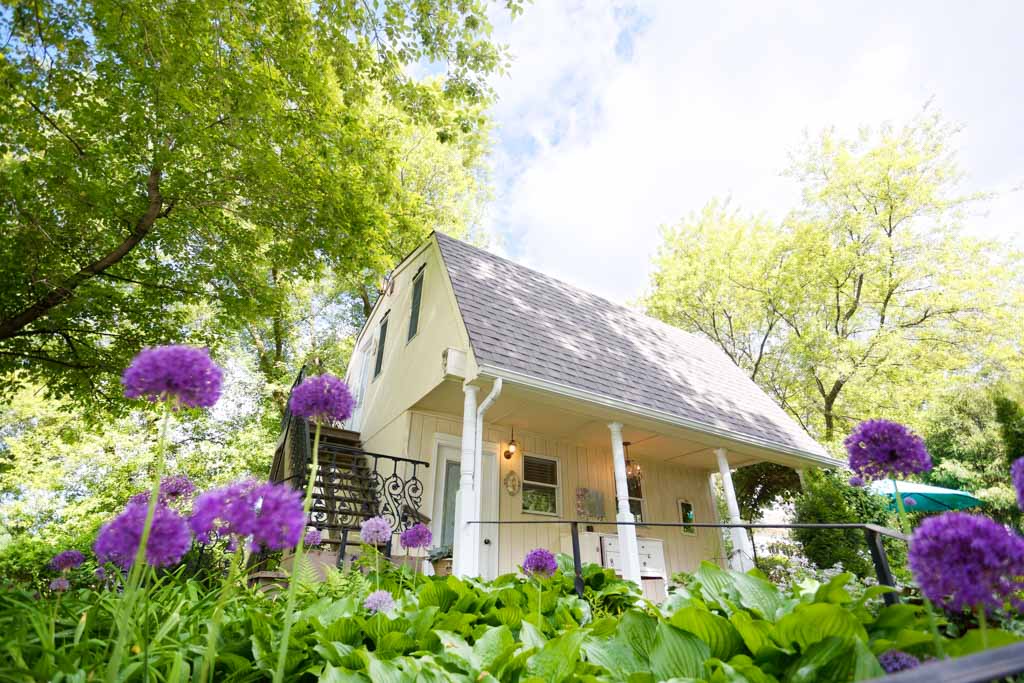 A Garden wedding venue
Having your outdoor celebration under a gazebo is what venues like the Trellis Outdoor Gardens offer. If you won't notice the noiseless feet of your photographer on the grass, this option would let him go everywhere he wants to take pictures!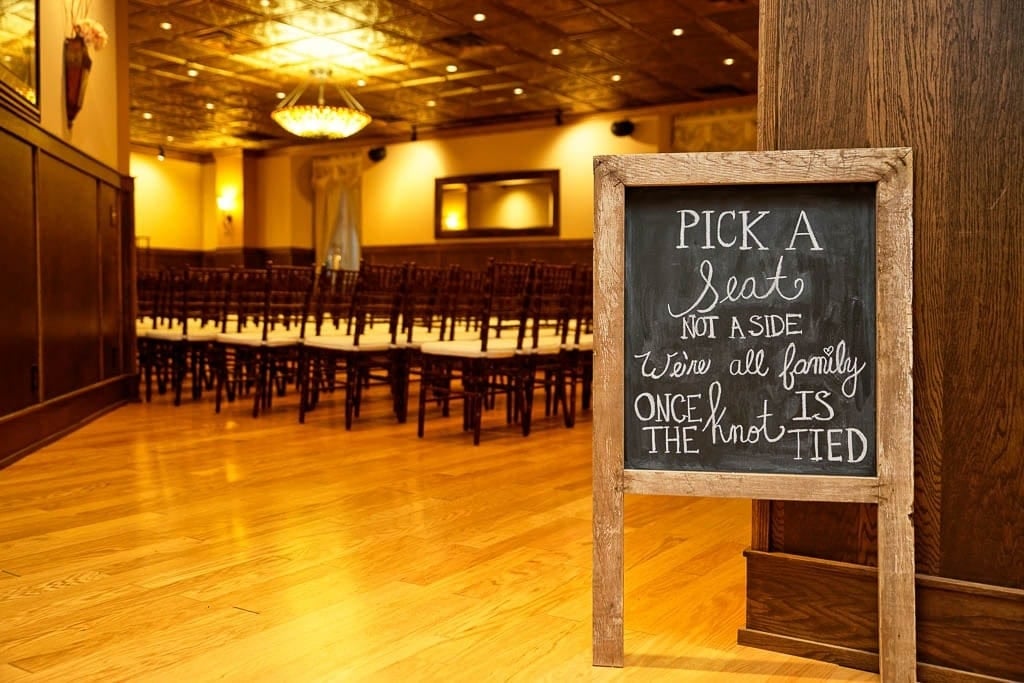 A Basement Wedding Venue
Saint Paul and Minneapolis, thanks to Minnesota's prohibition history, offer some basement wedding venue, located downtown, that offer good memories for an affordable price. It's conveniently located, and allow all your guests and relative to rent a room in a hotel.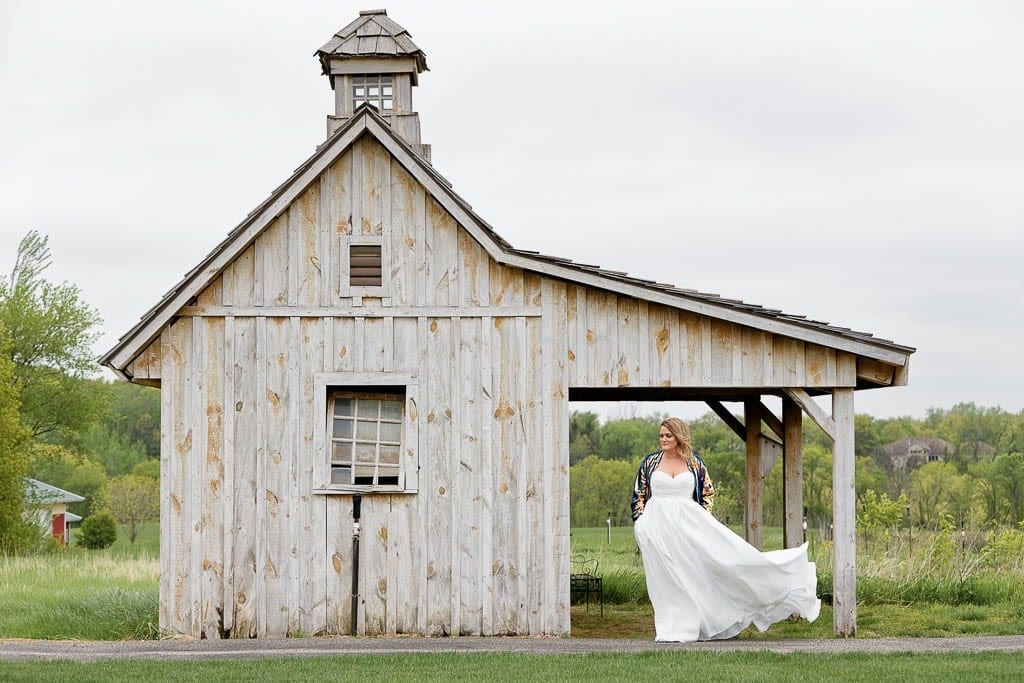 A Simple Location
Chose for your receptions, a simple wedding venue, such as the Outpost Center located in Chaska, Minnesota (Minneapolis Suburb). It is simple, but surrounded by your family and a nice nature, it's often enough.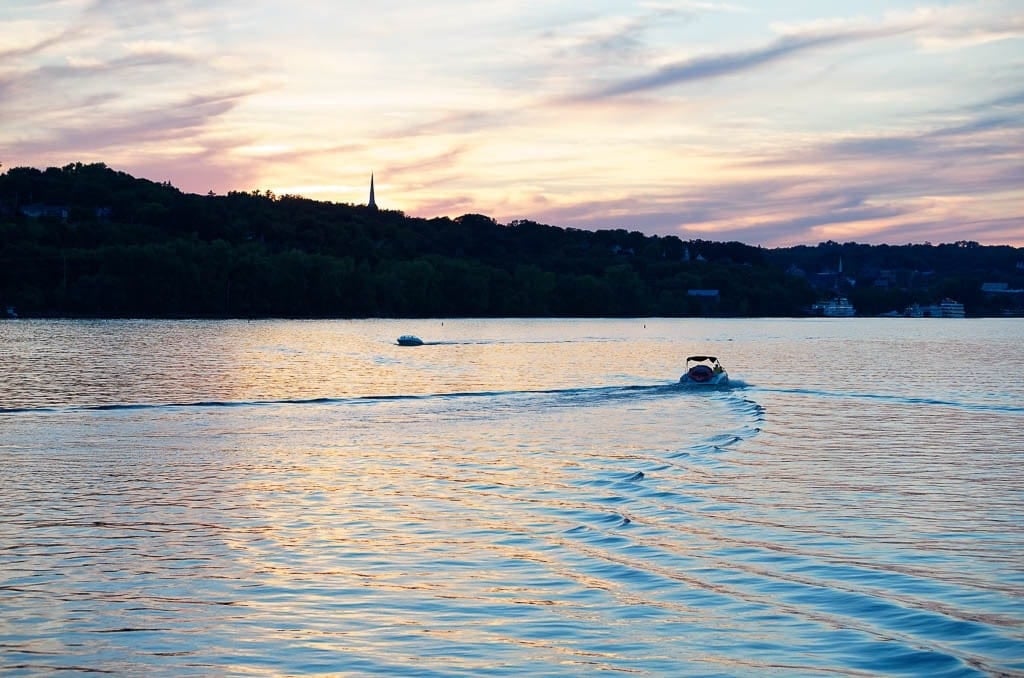 Conclusion: A Riverboat is perfect for a rehearsal dinner near Minneapolis
If you get married in Minnesota and want to take advantage of the Mississippi River or St Croix River for an event, boats on charters can be a good and economical option.
Nevertheless, it comes with limits for your vendors and for you. Let's think of the main room capacity for seating your guests, and the weather that can ruin an event.
Thus if you are planning a small or medium-size wedding and you have a backup option, that could be a good idea.
Or, like Darcy and Niraj, if you are planning your wedding in Minneapolis, but you are looking for a fancy way to host at a large dinner then, a steamboat is just the perfect idea!