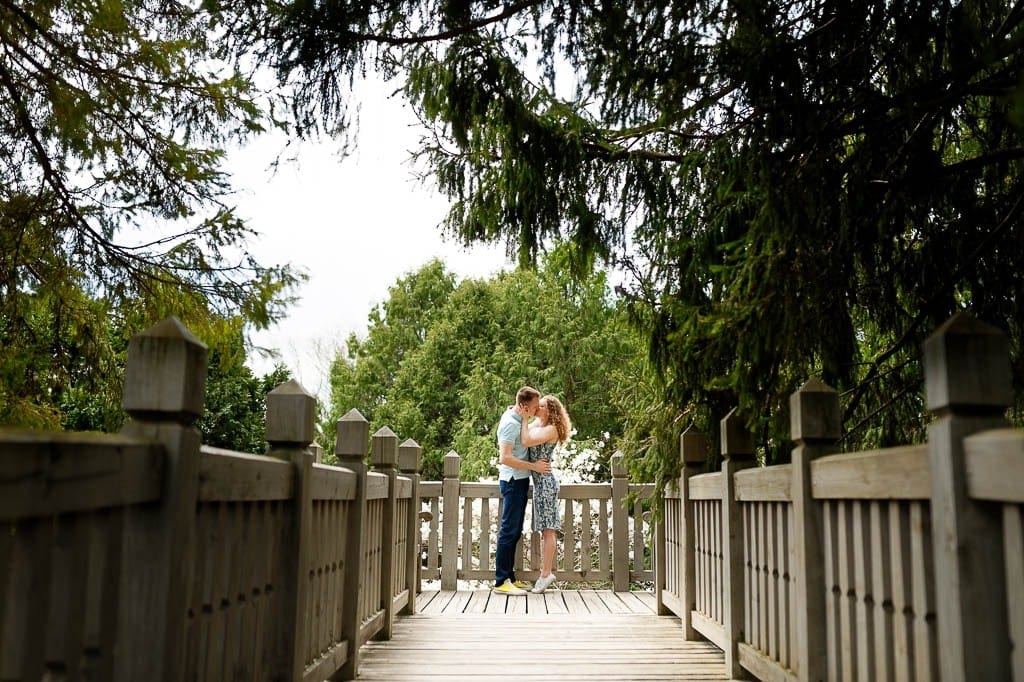 A question to cherish forever…
Is the Minnesota Landscape Arboretum the right place for a Surprise Proposal?
I am about to tell you how Jared elaborated his adorable surprise proposal at the Minneapolis Arboretum. From the bench he chose to the ring box and the happy tears, Tiffany, his fiancé-to-be was not suspecting all of that!
 First Contact
Jared needed more than a simple professional photographer with a camera to capture his special question, in the cities, follow by a short engagement session.
He secretly contacted me a couple of months prior to his adorable proposition. He already had a lot of ideas and needed an  photojournalistic approach to capture her reaction at the moment he would be asking her to marry him.
Classical but Creative marriage Offer
There are several original ways to propose, but he chose the classical one where he bent the knee and put a diamond ring on his significant other finger.
A book featuring their relationship
Nevertheless Jared had a romantic idea that may inspire other fiances: he created a book portraying their own story, from the first day they meet to this unforgettable moment. He was planning to first offer her the book, and when she would be off guard, to ask her the most important question. That was the sweetest story I have heard and I was more than excited to capture it!
A Finely Designed Plan in a Cute Park
Either for his ceremony in the Cities, or to have his engagement captured by his photographer's camera,  Jared is the kind of guy who thinks twice about every single detail. He had carefully and meticulously elaborated his plan. For those who wonder how to propose and looking for ideas, read this! (And if you need ideas for your wedding, you can check their celebration.)
First, Jared had already in mind to invite Tiffany, his girlfriend, for a stroll at the Arboretum. That's for the location. And for those who don't know the Landscape Arboretum it's one of the magnificent parks in Minnesotan hosting wedding ceremonies and a famous location for photo session. It is located in the south-west of the metro area.
The Minnesota Arboretum for a Surprise Proposal
Like many photographers I had previously shot an engagement session at the Minnesota Landscape Arboretum (Chaska, MN). In consequence I knew the place and was able to guide him and define the best path through the diverse landscapes (Japanese garden, lakes, ponds, prairies, woodland, botanical gardens, sculpture garden). Indeed the park covers many acres, so we had to be on the same page where he wanted to offer her the diamond ring. We exchanged phone numbers and emails, with maps and sun direction in order to make sure he would be well prepared.
He wanted to incorporate their mutual favorite color, yellow, by seating in front of a forsythia (a seasonal bush with yellow flowers). But I suggested not to, being afraid that the bright tone would attract too much attention in his picture. Yellow was also their wedding theme and you may notice he had some yellow shoes!
We also discussed of their outfit, and he confirmed me he wanted something casual, and would manage to make sure they would be dressed with matching colors.
Other renowned locations that he decided not to go
Centennial Lakes
Located in Edina (south of Minneapolis), Centennial Lake is great for engagement sessions but also for a small wedding ceremony. Indeed, it features a covered auditorium for couple to claim their engagements. This is a rare location presenting both city and natural environment in the same place. And what's more, there is a lot of activity to do in summer and also in winter.
Nicollet Island
A location loved by photographers, located along the Mississippi River in Minneapolis, MN, is the Nicollet Island, an its pavilion (which is actually a wedding venue). It's a quite piece of natural land surrounded by the city buildings, bridges (Hannepin), and adjacent the toe Main Street theatre and other past industrial venue such as Aster Cafe.
Como Park
Appreciate by residents, the Como Park, and the Como lake Como, offer a large variety of options for engagement session and weddings. The most iconic one is probably the Marjorie McNeely Conservatory (glasshouse). Indeed, it's not rare to witness guys offering his fiancé a ring a the The Sunken garden.
For those who prefer nature, the Como lake will work well.
Harriett and Raspberry Island
Facing St Paul, and the Minnesota's Capitol, the Harriett and Rasperry Islands located on the Mississippi River. It welcomes numerous events: festivals, concerts and also weddings (with the Boat club, and the Clarence W. Wigington Pavilion.
Northern Duluth
Photographer love Duluth and the amazing landscape offered in North Minnesota for photo sessions. Asking your wife to marry you in such place guarantee you, at least some great images and a gorgeous hick among the forest.
Story of the epic day
To be the best wedding photographer, I always arrive earlier in the morning to avoid any delay due to traffic in the shrubs, but also to scout the location.
Twenty minutes prior to his offer, I was ready, hiding behind a tree, like a paparazzo, and waiting for the lovebirds to show up. That was exciting. Time was running, and no one was showing up. I started to stress, and wondered if we understood each other properly. Suddenly, I received a message on my phone "We are at the entrance of the Arboretum". The lovers were strolling on the trails, looking at the sculpture. They were holding hands like young lovers couple do during their first date. It was playful to catch a variety of real and candid shots of this relaxed couple. It was magical and true love shots.
They walked through the sculpture garden, passed the Tulips (whom hadn't bloomed yet) and were heading up to the magnolia bench, which was the place we agreed on previously. I was nervous, hidden behind the greenhouse, and at each instant I was afraid to be discovered! But she had no clues at all of the tricks involved and what her boyfriend was about to tell her.
A one life offer and an photo Session in the University's Arboretum
Then, you can imagine the sweetest of the stories (since I described you the plans previously): a surprise she will never forget!
He first offered to his fiancé a gift: a book telling their story. She was stupefied by the pleasant present, amazed by the reverence of this book and the ingenuity of her suitor, and astonished by the last page where the character makes his demand. And then, surrounded by the natural world of the park during the blooming season ( many varieties of plants and animals), Jared got down on his knee, took the ring box out of his bag, and asked her "do you want to marry me and share the rest of my life?"  She cried, happily and answered "I do" he put the perfect ring, and she gratified him with a passionate kiss.
It was a very emotional moment, and I am honored to be involved catching memories of her galvanic reaction. I tried to transcript as perfectly as I could this magical moment into documentary pictures.
A Reveal Full of Emotions
Then Jared reveals to his bride-to-be that he actually hired an photographer who was hiding behind the bush. After that galvanizing moment, we continued with a couple session. No need to say that Tiffany was more than delighted; I didn't need to tell anything to her. She felt at ease, relaxed and was smiling all the time, which is extremely pleasant for a photographer!
The Wedding in Saint Paul
It was more than a pleasure for me to cover this unique moment of their life. As a wedding photographer, I always felt privileged to be allowed to testify of such breathtaking event! I didn't know at this point, but three months later I was catching their small outdoor wedding ritual at the Irving Park in Saint Paul. They were surrounded by their very best friends and close family. I warmly thanked the groom-to-be for trusting me to take pictures of his unique moment, and later to cover his wedding reception at the Happy Gnome in St Paul.
Can't wait for their anniversary
They will soon celebrate one year after they became husband and wife, and claim their mutual engagements. I am quite sure Jared will again make her a surprise!
Conclusions:
It's a very spacious location that offers a lot of tremendous options for your proposal. If you want to make sure to have the right moment record on camera, make sure to hire the best photographer. Call us!