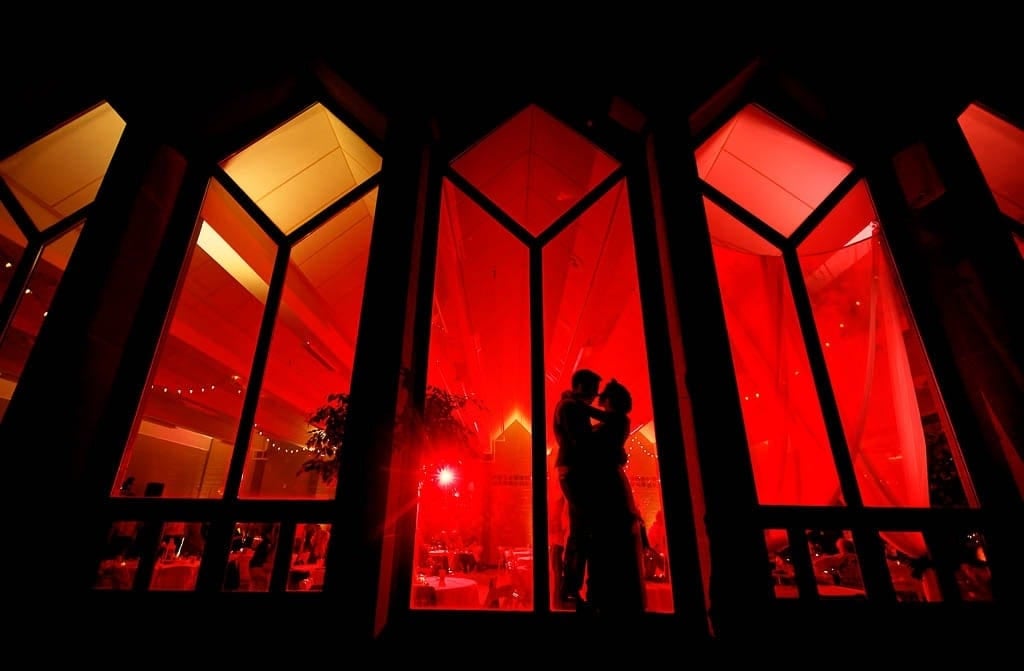 French Touch Photography: Creative Photographers for your wedding in Duluth, Minnesota
Professional Wedding Photographer Duluth, MN
You are planning your wedding in the Duluth or in the Twin Cities and you search for the perfect photographer. You are not at ease in front of a camera but you desire the coverage of your entire day, full of candid, natural and creative images? Welcome!
I believe that there is nothing more important in life than those precious moments that we share with our beloved ones. We wish those memories could last forever. The marriage is more than a promise or a signature on the marriage certificate. It is a good reason to gather our entire family and our friends for a big party full of joy and emotion.
I. LOOK AT OUR PORTFOLIO TO DISCOVER OUR PHOTOGRAPHY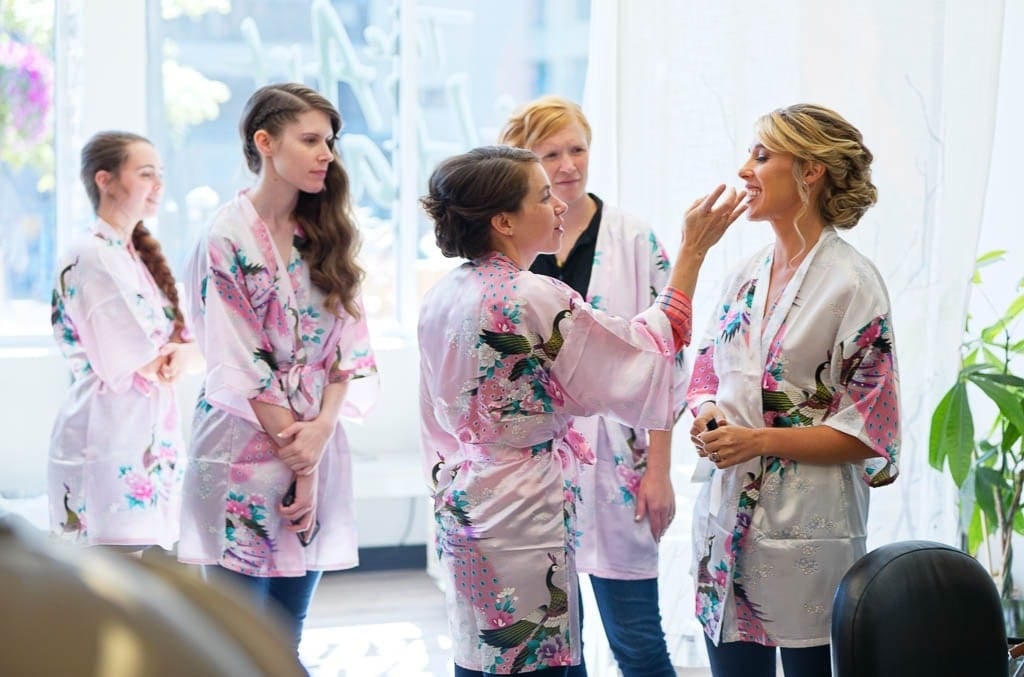 The Style we offer
Natural and Candid Photo
You want more than dull memories of your ceremony. You are looking for a professional photographer in the cities who can, with his camera, capture hundreds of amazing pictures, not only of your religious office but of all little instants of your Big-day.
We captured unobtrusively every person, every emotion. When opening the album, you can rediscover the atmospheres, the spirit, the laughs, the tears, the complicity and much more.
I believe that the authentic pictures (those taken in the heat of the action), have some magical power, a greater power than the words. They can maintain all emotions alive (and not only the bride walking down the aisle with her father). All those little details make your wedding celebration into a singular event.
The photo album (and the marriage ring) is all what remains from your celebration! (check out breathtaking albums). It is a treasure to cherish for life; it is what you might bequeath to your children.
For all these purposes, I think that it is important to select your vendor to hire, whom style corresponds to what you wish and with whom you feel comfortable. For this purpose I always offer an engagement session to my future bride and groom, in order to truly know and satisfy them.
Stolen Moments
The most powerful portraits are when people are caught while they don't expect it. They are not discreet anymore, they finally show their genuine smile, they don't pretend. That's the power of photography: to testify of the true nature of people.
And to testify of something, you first need this thing to happen. During a wedding, I mainly look for actual emotions between family and guests. That's why I operate like a photo journalist: I remain discreet in order to seize perfect instance. You should barely notice me taking photographs (read my past client review)! That's why I can take so many candid shots that should surprise and enjoy you beyond your expectations.
Quiet and unnoticed
Sometimes, such as the religious ceremony, I need to become invisible.
How do I do it? There is no magic here. I'm not a real ninja (even if it's a funny comparison), neither a spy (I developed some capacities though). I simply don't make noise and don't attract people's attention. I also avoid using flashes when it's not needed.
Documentary and Journalistic Style With an Unobtrusive Approach
I carry two cameras of bodies on me, each one with a different lens. I carefully and continuously pay attention to everything happening around me, and I'm always ready to capture an unexpected event.
Do you feel at your ease in front of a camera?
If some people are born with the gift to stay natural and relaxed in front of a lens, most people are intimidated by the photographer. I'm part of that second group, so I know what it feels like to pose. And I also know that it is an issue that could be easily overcome if the person feels confident and has fun. That is another reason I included an engagement session in all my packages! It's the opportunity to meet each other.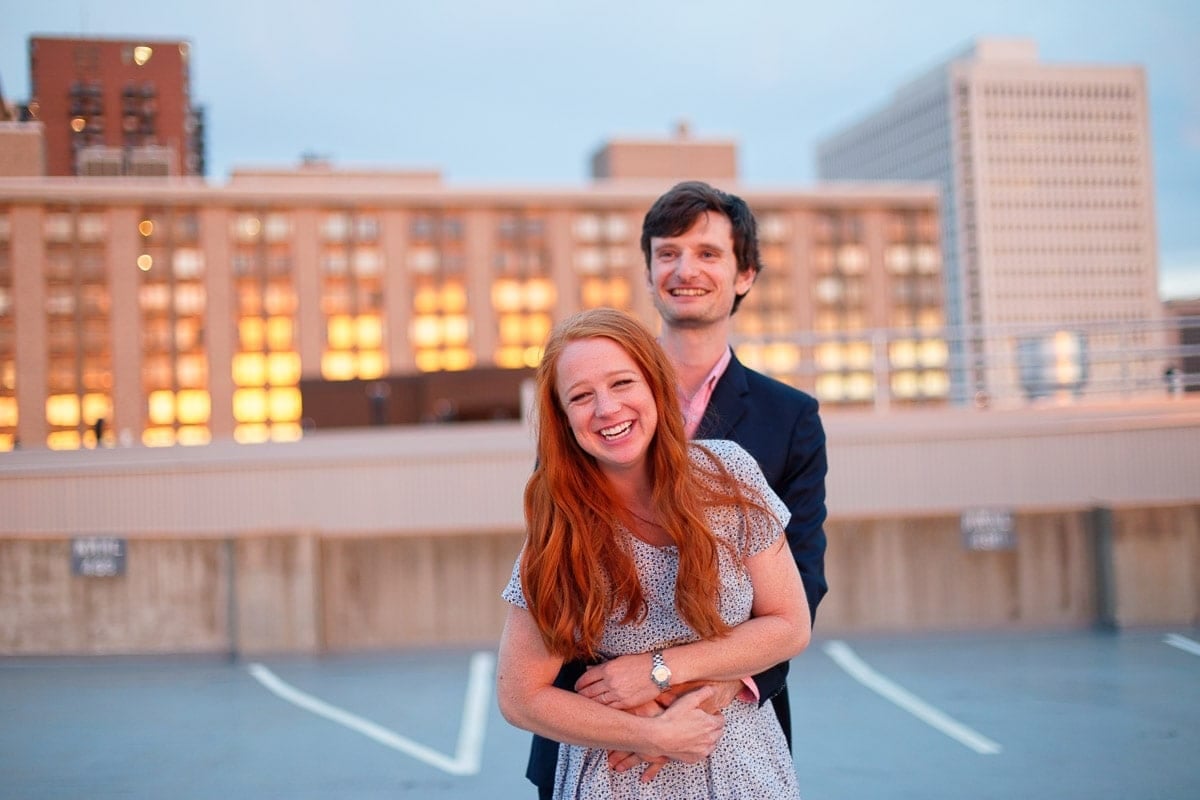 Photographers Secret: Engagements Sessions
Discover this engagement session at Raspberry Island in St Paul, MN. This couple from Duluth slowly drop their guard and ending having a lot of fun. They went in three locations: alongside the river, in a public park, and on the top of a parking rooftop.
That was for me the opportunity to connect with them and gain their entire trust. Years later, they call me to shoot their maternity and newborn first moments!
During such a seance, you quickly learn that my trick to make you look like natural, is having you being natural, and having fun. I lead you and suggest you a lot of possibilities depending on how far you want to go.
The Guarantee of an Authentic and Not-Posed Experience
I avoid at the maximum static fake pose that comes from our parents' age! I prefer to capture fresh and dynamic reaction.
If you are really enjoying doing something, then result looks like natural. You won't pretend. But if you don't have fun, and do some weird poses, then the result looks awkward.
That's why I have developed techniques to direct couples and invite them to play games instead of posing.
The result are images that look natural, and a fun experience for you.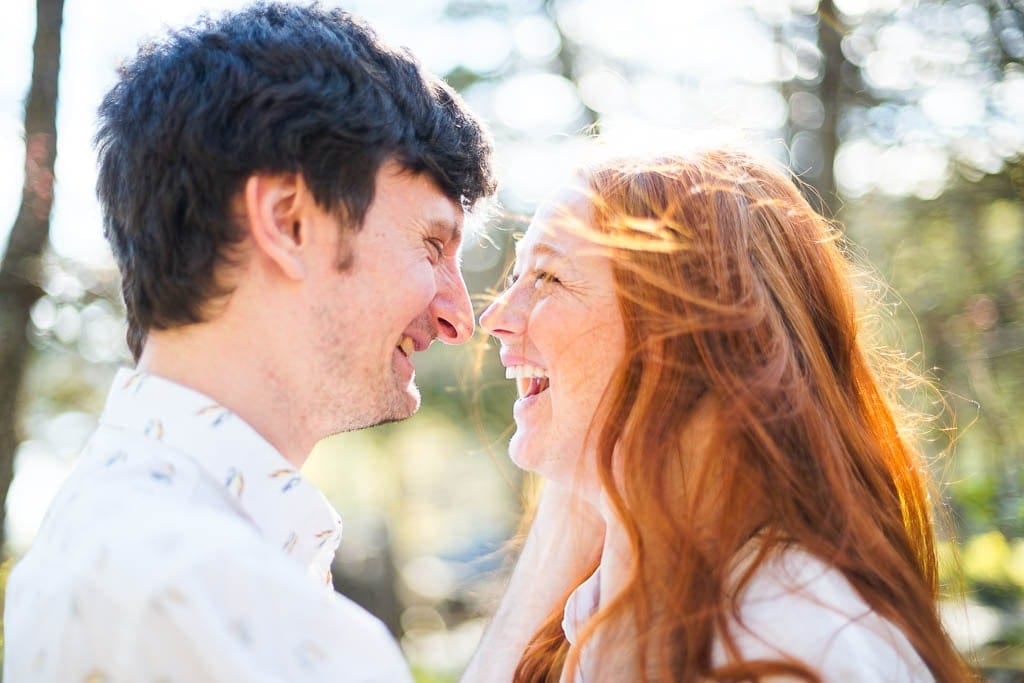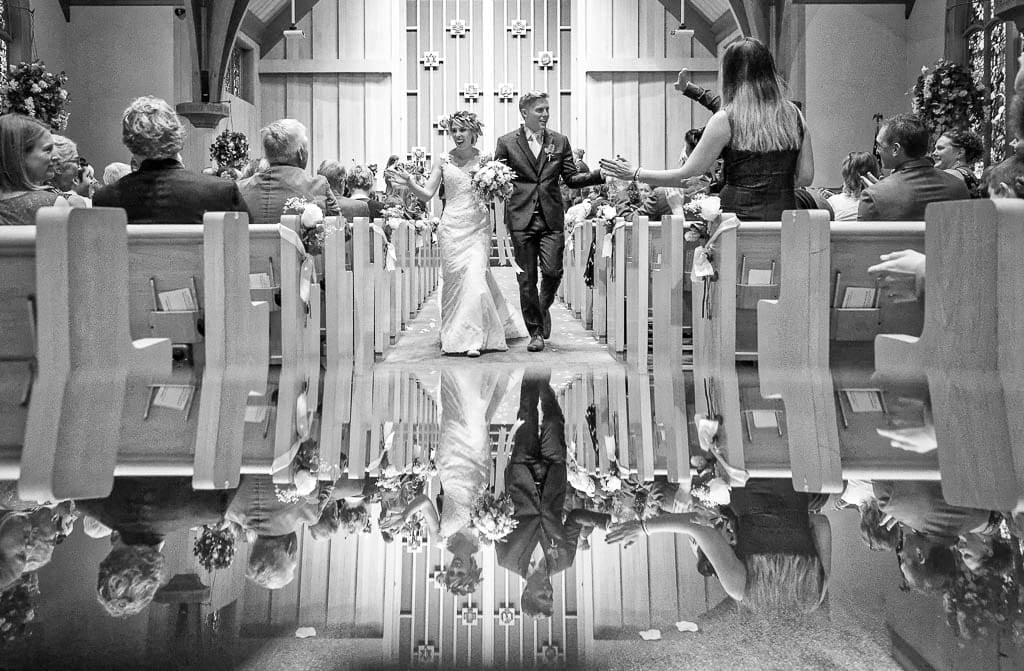 Artistic and Creative images
In addition to candid shot, I also play to create some artistic shots, especially during the evening, before I left. That's the one that should be printed on the last page of your album that you might hang on your wall, share on your Facebook page, and which should end on the slideshow of my website.
For this purpose, I usually stage a scene using flashes and light modifiers.
It's a way to create something that is different, cinematic and gorgeous.
Our 3 priorities during a reportage
I take portraits of everyone. Of course, I mainly pay attention to the new wife and new husband, but not only! I guess for you, bridesmaids and groomsmen are utterly important too!
The Bride & groom, the parents and the friends.
When I hear about photographers who just produce the traditional expected formal pictures, that sounds nonsense to me. Group and portraits are the very basic! A good professional should also pay attention to every person and every moment! Kids, grandparents, timid aunts are people easily forgotten that I like to immortalize.
Your parents, siblings, close friends have an important place in my reportage.
If you want to be sure I don't forget anyone, make a list of the shots you want.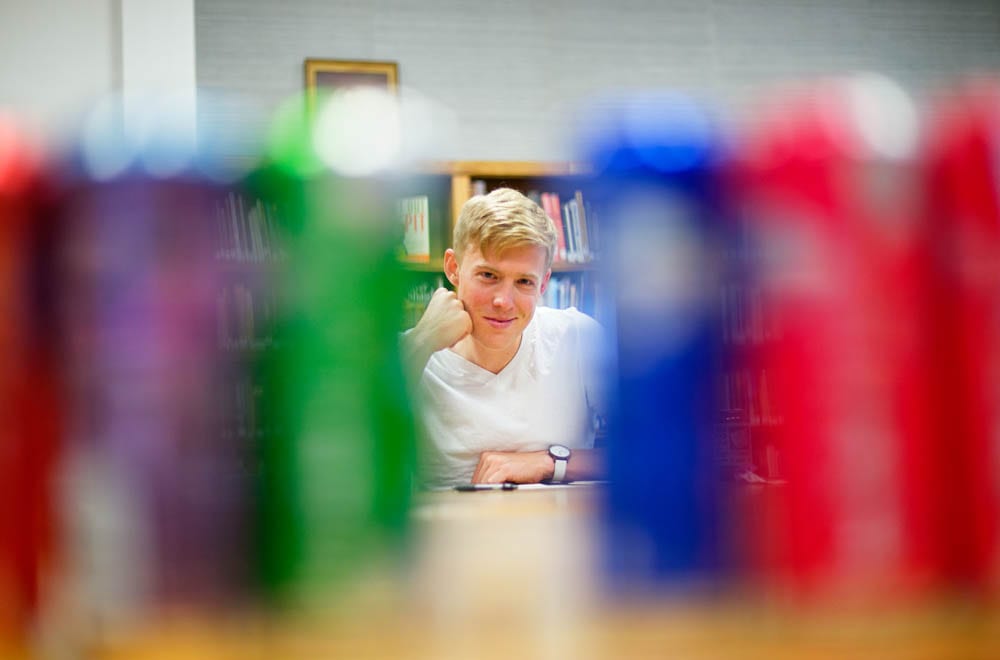 II. 2 keys to a successful reportage
You can drop me on an event, with no briefing, I can do the job. I think a well-prepared wedding is the key for an amazing result.
Communication
If I already know what your borderlines are, it's easy for me to play with them and it would be a pleasure to deal with an unexpected situation and add photo ideas.
But if there are no limits at all, and if I constantly have to expect the unexpected to happen, then I would play the security card. I would take no risk, and maybe I would have a less artistic result. Wedding photography is not a recipe.
Preparation of Your Timeline
That's why, if you want some creative, artistic photography, I have to "take some risks," to "try things." And I can only try a special and creative idea when I know that the timing allows me to do so!
That's why I always meet the bride and the groom in 2-hour pre-wedding consultation. One week before the wedding I come back to you, to be aware of any change that could occur. And finally, when the time is come, your scheduled timing is close to perfection. Your wedding goes smoothly, and we can take the time to create artistic composition, which you should be happy to hang on your living room walls.
III. Discover your Story Teller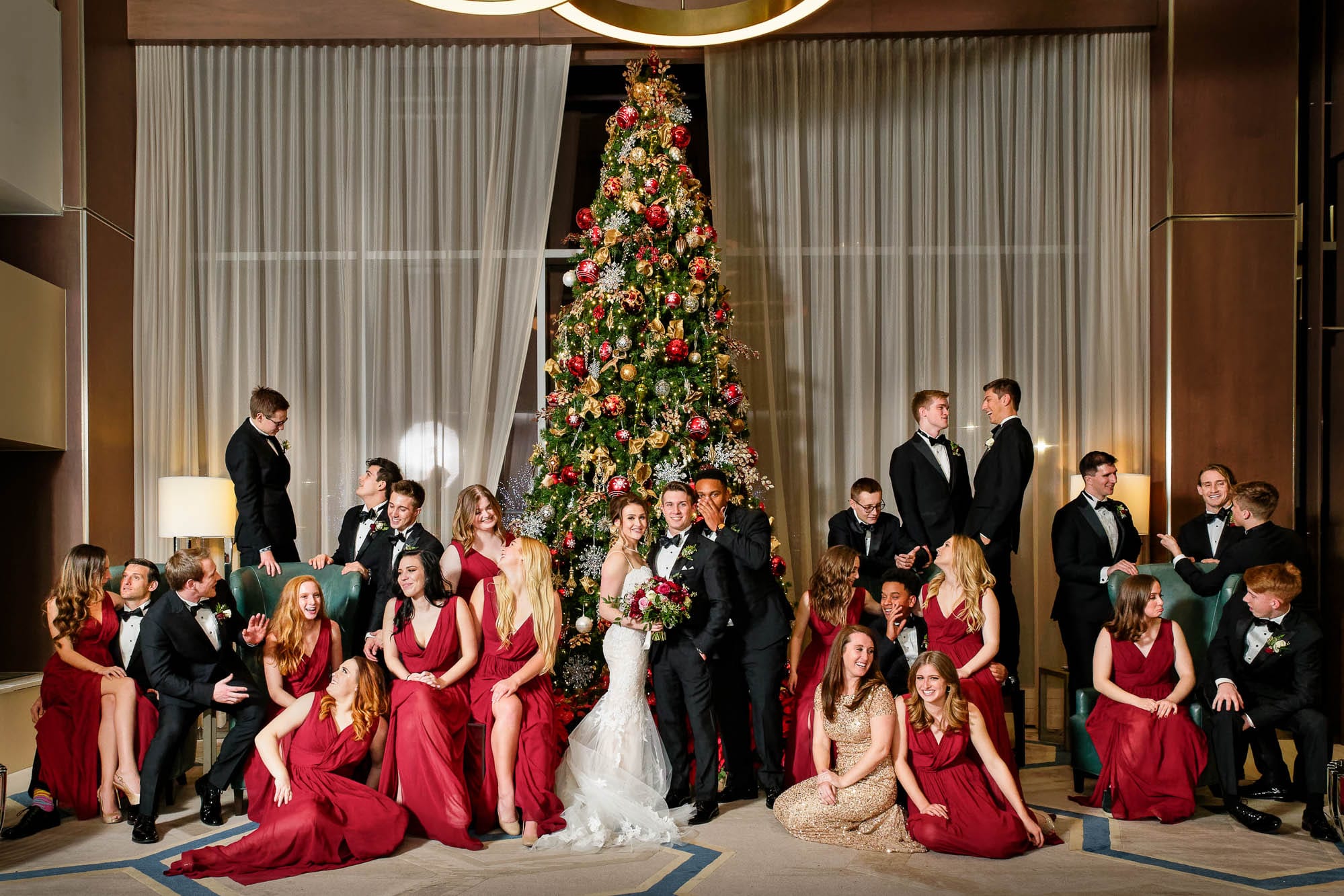 Probably (one of) the Higher Resume in MN
I haven't checked all the background of each wedding photographers working in Minnesota, but, since I serve in Minneapolis and the Twin Cities area, I believe I probably have the higher photography education, thanks to free university in Europe.
I have studied 6 semesters in University, 6 semesters in a famous Art-School, and been an assistant of a renowned commercial and fashion photographer during almost a decade.
Also, I am one of the few who have a personal practice (I invite you to check my artistic production).
Let's meet
It's through my eyes that your wedding is recorded. It's start from the morning to the dance floor, and last at least 10-hour coverage. It's my sensibility that, in a blink, considers this instant remarkable or not, and press or not the shutter. So we both want to be sure to share the same values.
That's why I want to meet you before signing any contract! And that's why I include an engagement session in every photography package. The more I know about you, the more I know what really matters to you. In this consideration, you also need to love my style, and the funny brief touch of derision I like to introduce in my shots.
First Rendezvous in coffee shop or via video call
You might have noticed that I live in the South-East of Minnesota, in Rochester, MN (1:30 driving from Minneapolis and the Twin Cities).
I hope you would understand that driving 8 hours for a rendezvous is not an option. If, by any chance, you go in Minneapolis, or somewhere in the south of Minnesota, I would be happy to offer you a first consultation there.
Otherwise, video calls perform pretty efficiently for a first rendezvous. I am available during work days until late, and weekends if nothing booked.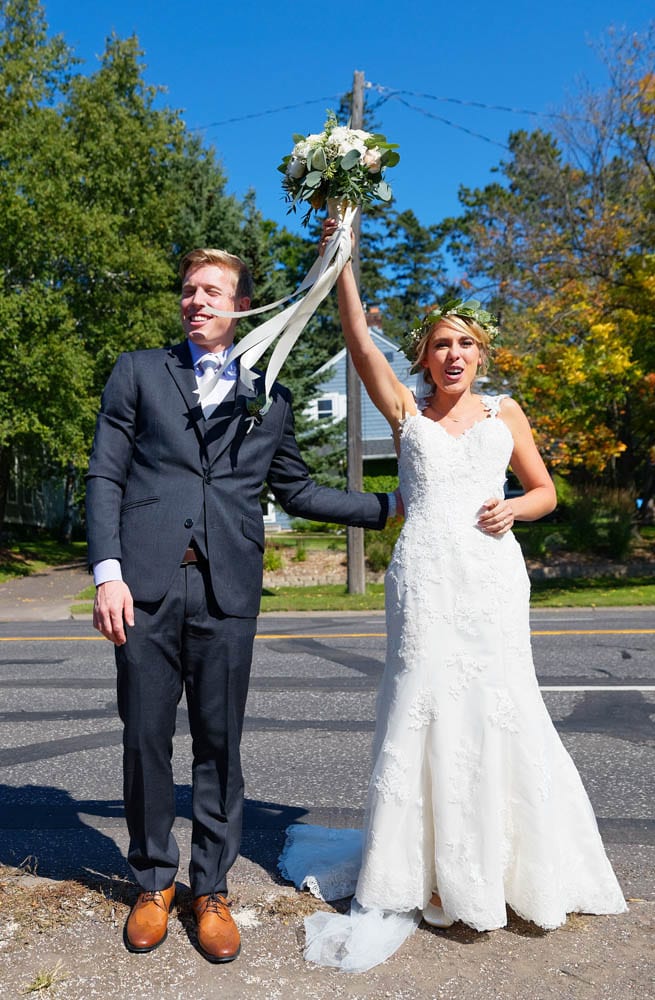 Open-minded, dynamic and creative photographer
I listen to your needs and relaxed personality
We all have heard about a photographer who doesn't listen to the bridegroom, who does whatever he wants. It's the guy who seems to be there only to "do the job," not much! Well, I'm not this one.
Actually, I do this job because I take great pleasure in doing it. I consider that suggesting staging ideas during the formal group is funny. And finally, I like to exchange a few words with guests, too.
Want to Reproduce an Artistic Visual
I'm also an open-minded person. If you suddenly want to have a picture that was not planned, I will listen to you carefully in order to understand what you expect and will do so. I adore the creativity part of this job.
It's the part I explore to express my art. For instance, if there is a simple sun ray, I might ask you to set in and have a kiss using only natural light. Or it could be a complicated frame with original plans in sophisticated composition using lighting techniques. Or it could also be an incongruous and candid shot I like to capture.
I believe in simplicity. When you become good at something, you make it sound simple.
If you are looking for the best wedding photographer prices, we have designed our package to be competitive and to include all what a bride and a groom can require.
You can easily customize any package with additional a la carte options.
The first wedding package includes:
An engagement session
An all-day coverage: from the early morning (with the hair and make-up) to the reception, the dance opening
An unlimited number of photos taken
All pics carefully edited, one by one (no script), editorially
All pics free of use
An awesome Web Gallery with the possibility to download all the pics
A delivery of 10 files, the week after the event, so you can relax during your honeymoon.
A fast delivery of all digital files a few weeks after
A full support for the creation of your perfect timeline, with quick answers to your questions
A back-up of your digital files on a secure hard drive and on the Cloud
Options to upgrade
Hand made album with Real Leather/plexiglass/wood cover
Wedding Albums for parents (copies of your album or unique creation)
Shoot Proof Album (printed in small size)
Custom design of your album layout. You chose the photos, and you have the last word.
Photo Booth
Trash the Dress or After-Day seance
Rehearsal dinner
Thank-you cards
Save-the-date card
Prints, Canvas
How to hire me?
You are ready to book your professional photographer, or you just explore photography options? I invite you to contact me and ask for my availability for your date.
Explain to me what you expect, and it will be my pleasure to answer you.
I won't put pressure on you, I hate telemarketers, I hate the pressure marketing techniques like, "save 20% if you sign today!" I offer my clients a fair trade relation, based on trust and quality, because it is the way I am, and because I believe it's the relation that lasts.
By the way, I invite you to check my Google's reviews and see what my clients think.
Our Albums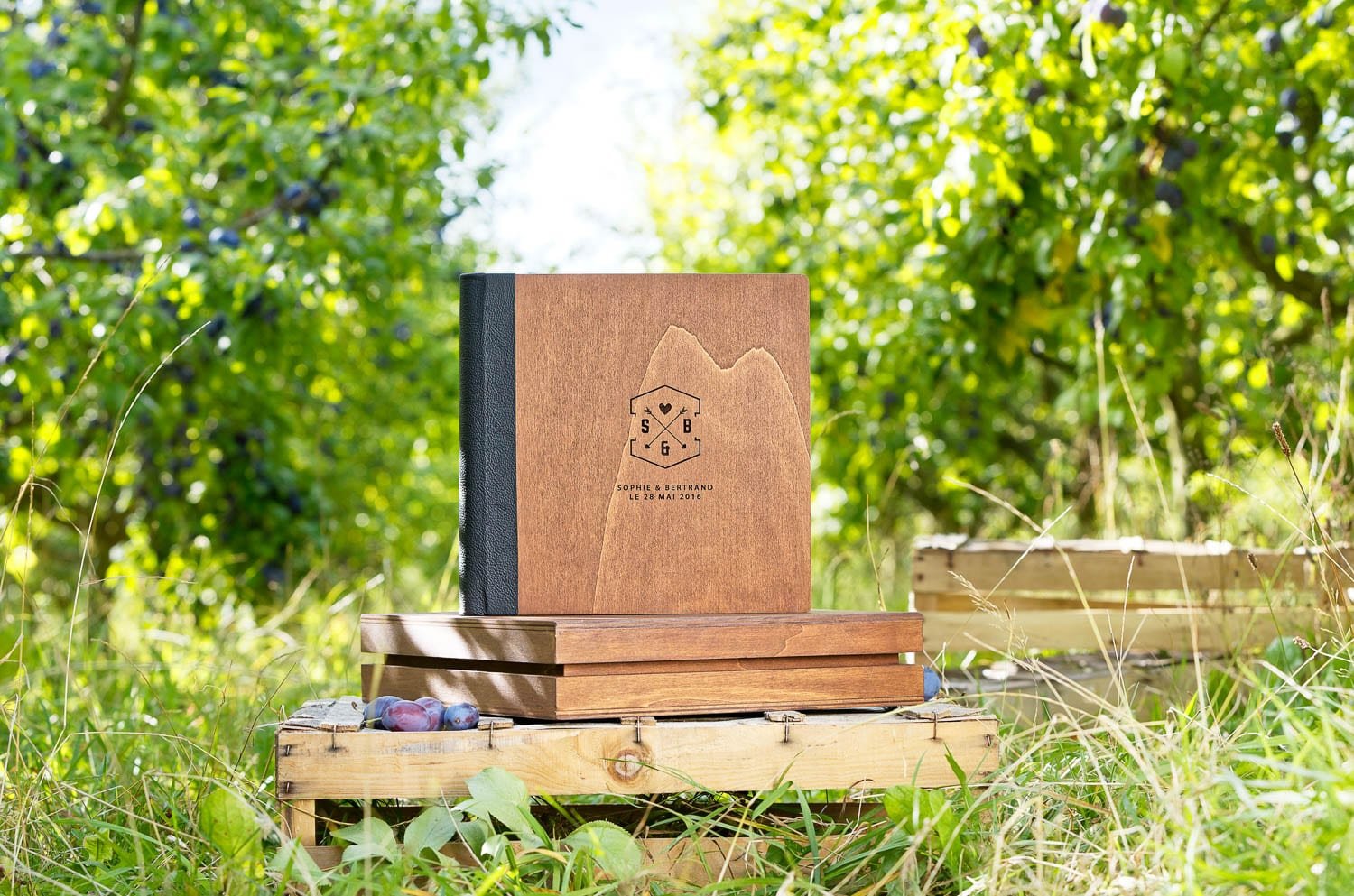 Chic and Timeless
The lay-flat albums we offer are made with the higher quality you can find. They are handmade built, with the strongest materials, with a large variety of selected cover (genuine leather, plexiglass, wood).
You select the picture you want and we realize the layout until you are pleased.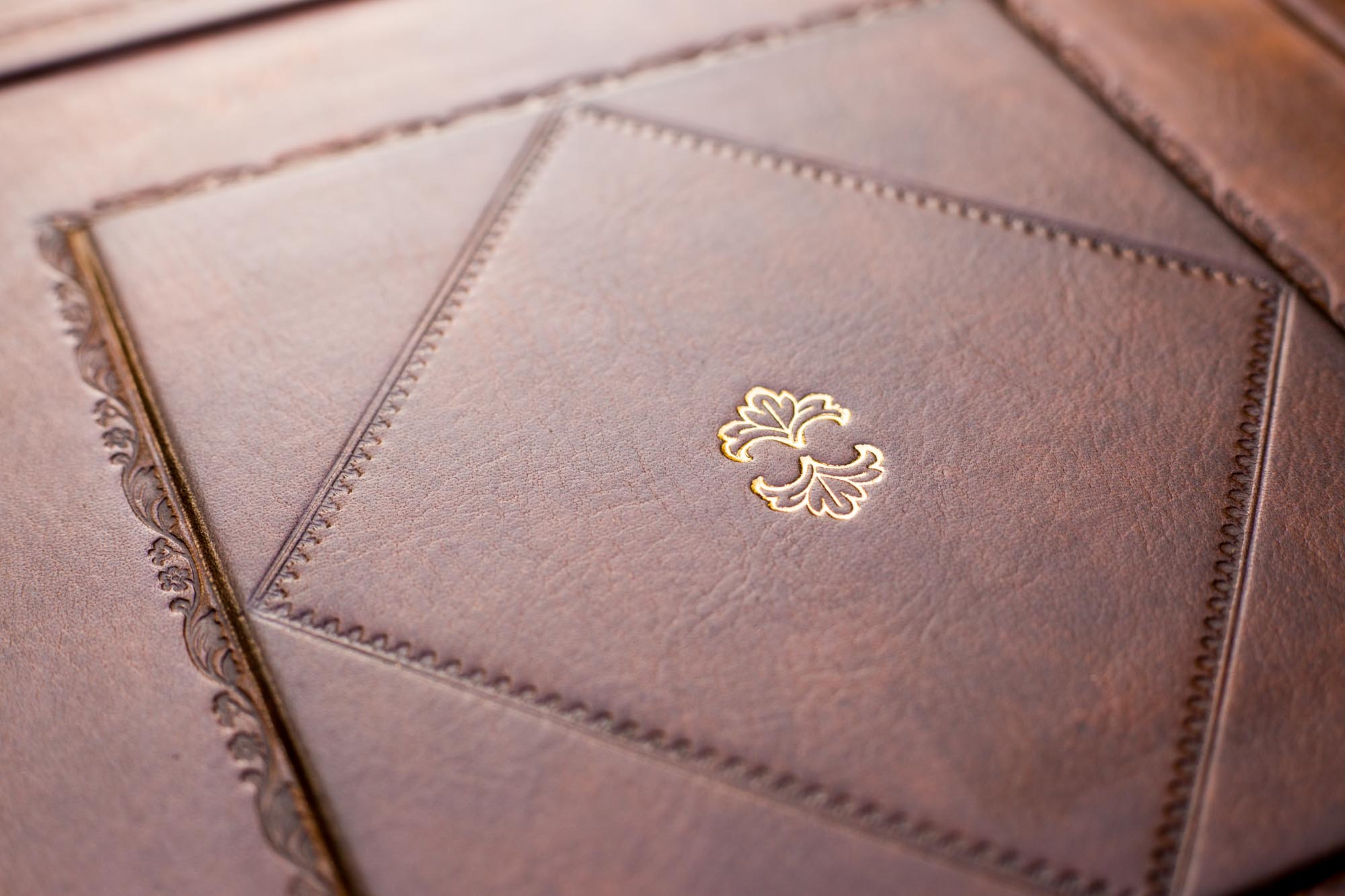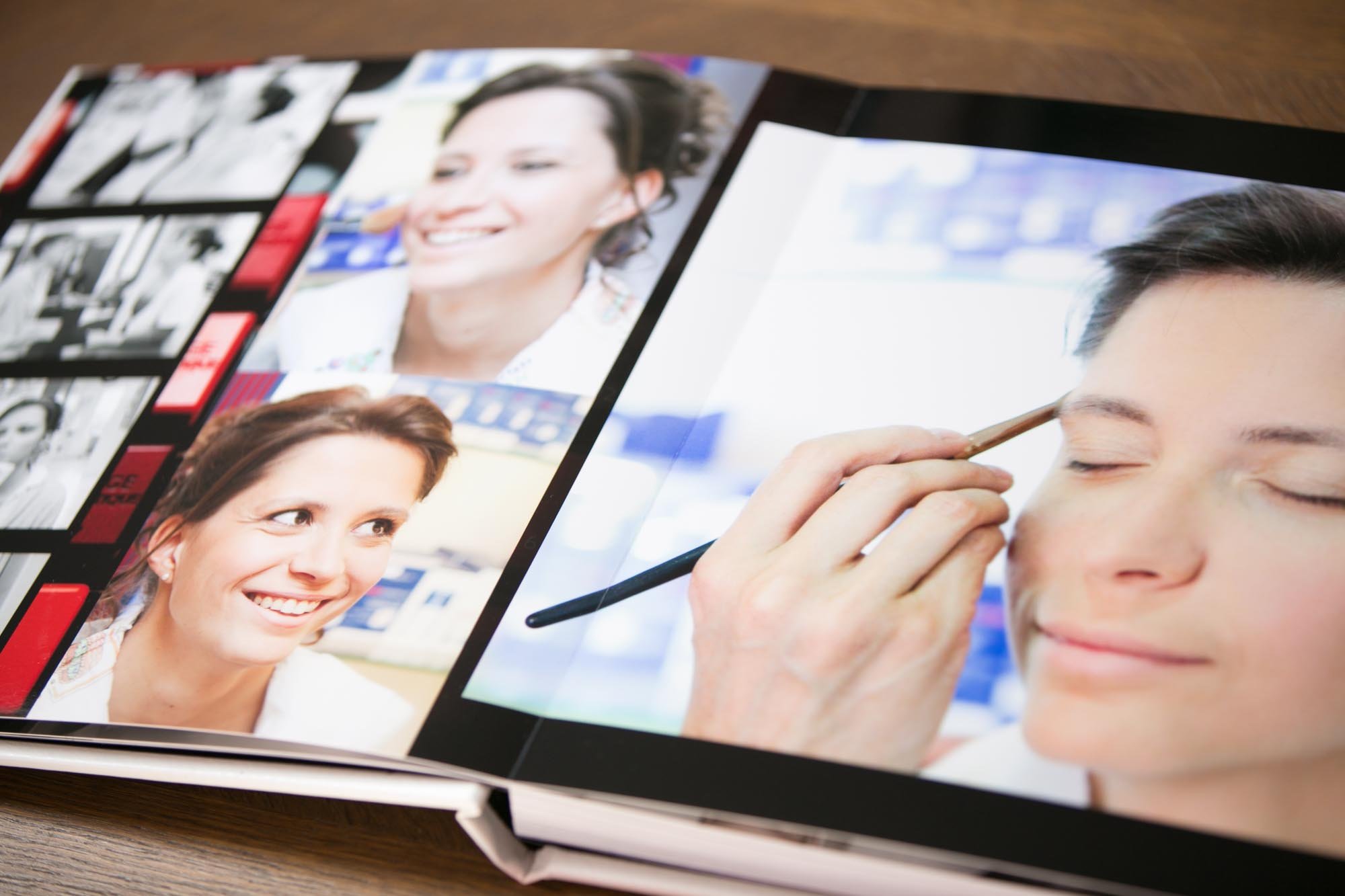 A paper made to resist
We use nothing but real traditional photography paper to print our albums. Today, despite a higher cost of production, it remains the strongest print which can resist through life.
Contrary to internet quality albums, the traditional print is protected by a thin layer of plastic. That allows you grandchildren to manipulate your albums with dirty fingers.
A Luxury Box
Our albums come with a box. It protects it from the oxidation temperature and humidity variation, the sun, and the dust. It makes it last more than a lifetime.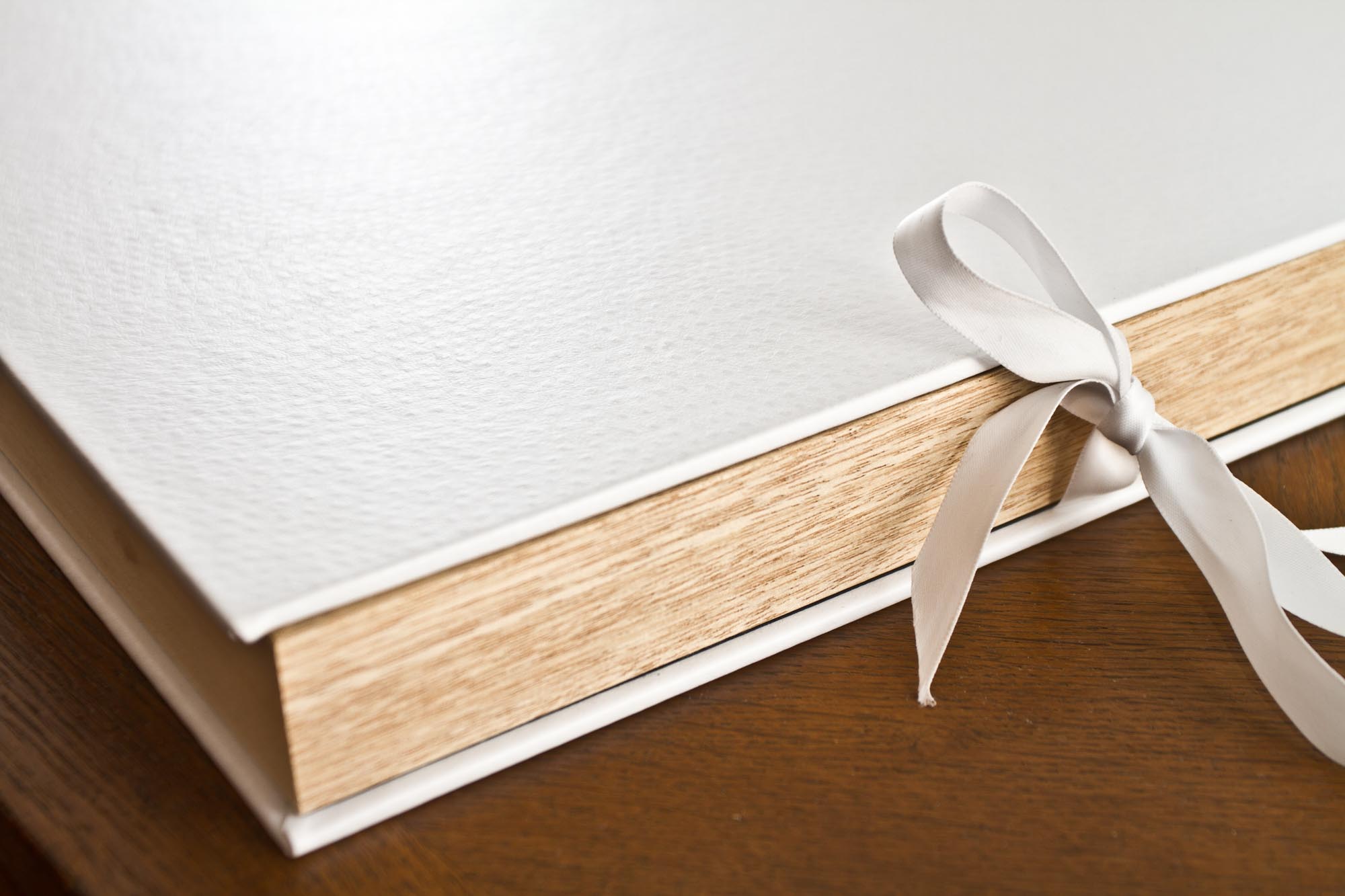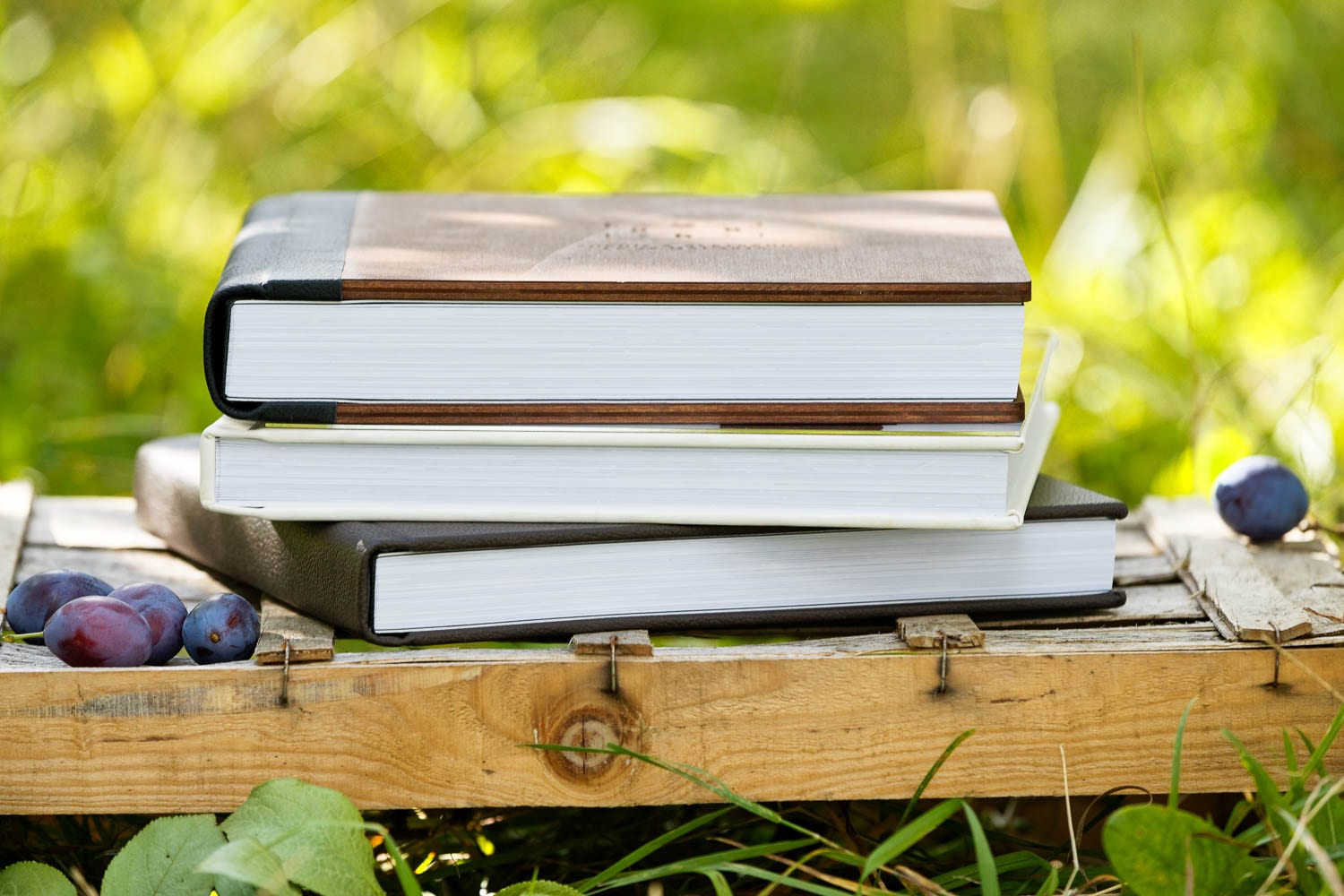 Considerations on albums: they are not (only) for you.
In four decades, cozily seated on your sofa with your children (or grandchildren) on your lap, you will open your wedding album to show them that beautiful day.
You might explain to them who this young and gorgeous lady in her stunning white dress was (you)!

You might talk to them about that old lady, with her funny hairstyle, whom we see speaking with everybody (their grand-grandmother).
You could show them through the album documenting all the ties of complicity between people who came to your party. You might see your friends (the bridal party) planning to surprise the bride, the groom, and the guests. You should see kids having fun.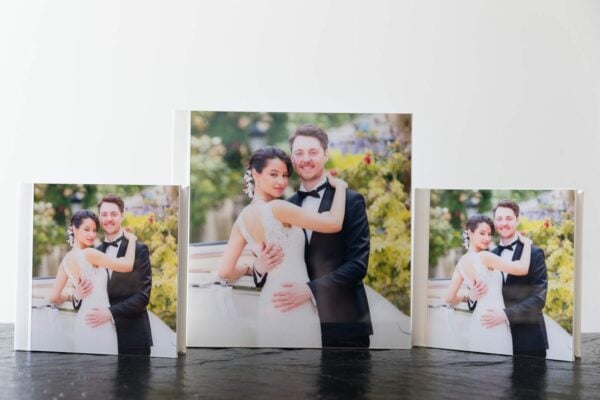 1 big album for you and 2 small for your families
Parents play a huge role in our life that they would be more than happy to have an album too.
That's why we offer you the possibility to order some extra albums for them with a very fair price.
VI. HAVE A LOOK ON ANNA & TAD WEDDING
I always encourage the couple to check at some entire reportage to judge the quality of the pictures.
Found below a selection of the best images from Anna & Tad's wedding.
You might also check their after day session at the Goosbery Falls.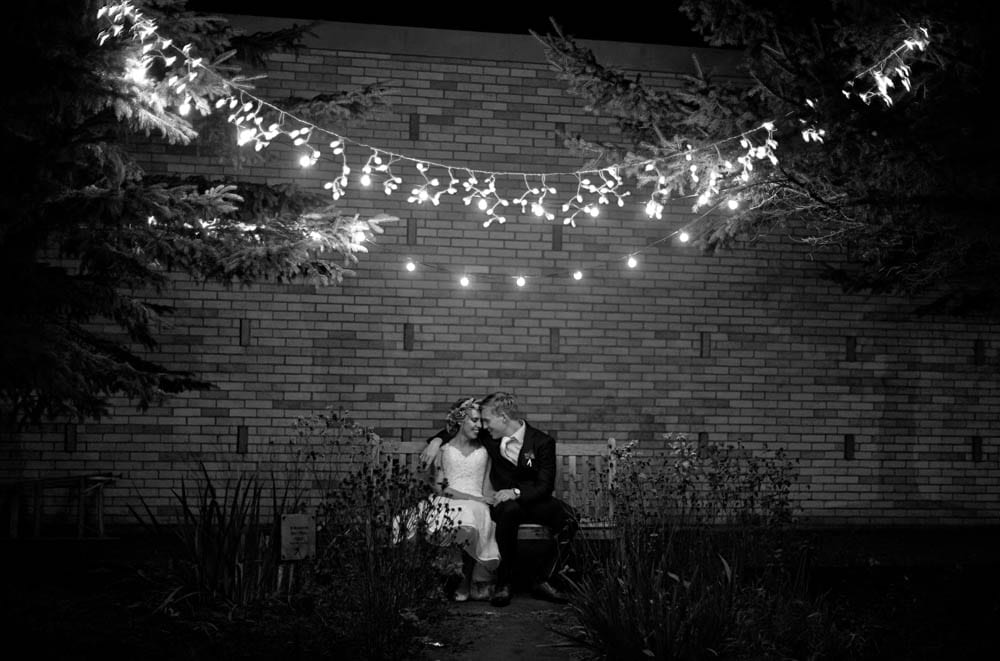 VI. Why would I like to cover your wedding in Duluth, MN?
Despite we are photographers based in Rochester, MN, we are ready to travel in Minnesota!
The major reason stands in one word "landscape"! While south of the Minnesota state is pretty flat, the true north side, in front of the great lakes and has the mountain's spirit with its hill, lake and alpine woodlands is not.
What's more, Duluth's bluff and ridges offer some scenic overlook view on the lake's superior skyline and the city. Also, the city's downtown features some stunning historic buildings (such as the Greysolon).
Besides, I adore all the historic mansion build in this dark-red stone with this stunning architecture, and their inside made of black wood. The waterfront also offers some great location to shoot couples' pictures or some family portraits! It could be alongside the Lakewalk trail and its rocks beach, or in front of the local airport and its sand beach (which is perfect for a beach wedding). In a more industrial way, we can also take portraits close to the harbor and all the loft building (with red bricks) in front of the Aerial Lift Bridge.
Why I love North Shore
Duluth North Shore is the gate to the northland and the lake superior to all the national and state park, lakes, canal and mountains!
On the top of that, I'm a big fan of hiking and I would be more than happy to go further than 10 min walk in the forest.
By the way, all the Pine Forest works pretty great! I would also be happy to take some unexpected situation in canoes, the log offshore, or drive up some miles on the interstate to the north and visit all the state parks and national parks adjacent.
During winter, I would like to capture some shots with snow, like a sled dog, which is just magical!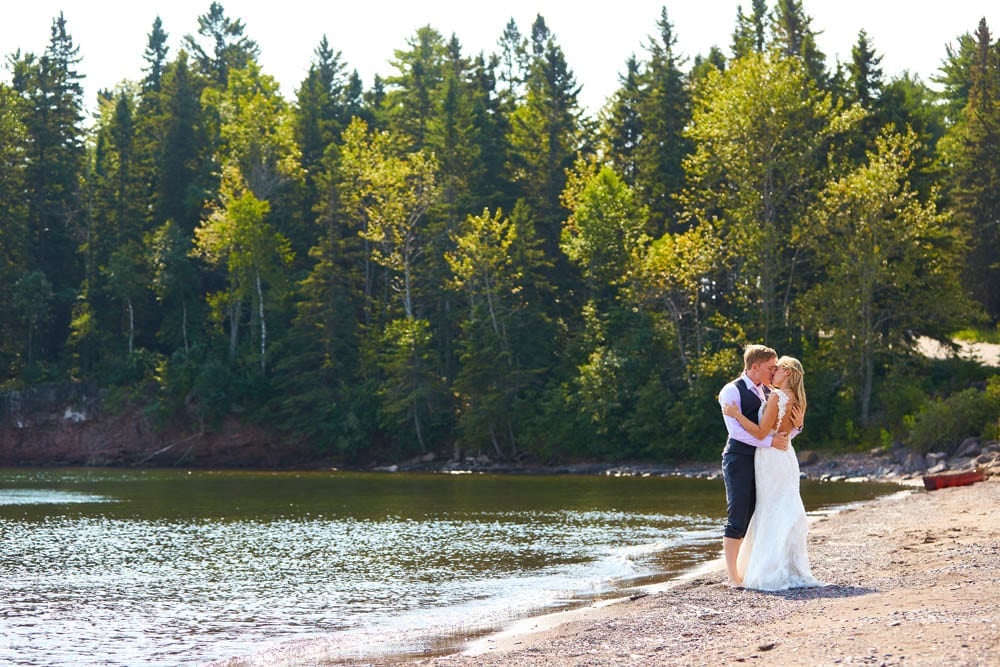 Photos locations
Nature is a fantastic place for any image maker. With the Superior Lake, you have some spectacular landscapes, some beaches, some creeks, and even some marinas. With the forest you have some authentic nature, wild, raw and romantic. The Mountain offers a unique point of view, and the town itself is full of old and authentic buildings (like The College of St. Scholastica). I'm a big fan of old stone buildings with their old-fashioned shops. And, if you want something special, you can also choose an old industrial area (like the aerial lift bridge)!
Ideal photo location for a surprise proposal
Locations for engagement sessions can be the perfect place for a surprise proposal to ask your fiancée to become your wife.
Just to the north of the city, there is one place that is absolutely fantastic, made by Nature, this place is the Goosebery Falls State Park.
Another amazing place I visited is the Split Rock Lighthouse.
If you are interested, I would like to capture such a unique moment in a sumptuous nature.
Call me if you get married in those venues
Dare a hotel wedding at the luxurious and historic GreySolon
You are planning for a ceremony in a sumptuous historic hotel in Minnesota? Gathering your families in a venue such as the St. James Hotel in Redwing (near Minneapolis) or The GreySolon in Duluth is the guarantee of the perfect event! Such location not only carry the beauty of the historical heritage, but remain real jewels from the past.
In other words, don't choose the Greysolon only because it honors the memory of the French explorer Daniel Greysolon, Sieur du Lhut, who gave his name to the city (du-Luth).
But choose it because it offers a breathtaking dance room, with a wood floor, a royal ceiling, some palatial chandelier, an exquisite architecture with gracious widows and a high-end bridal suite!
Decide for the Glensheen Mansion for a mix of French and British style
French Style for the architecture (inspired by Beaux-Arts), and English for the garden (not luckily not British for the food) this brick mansion is a luxurious venue to celebrate a marriage. This museum would dive you into another period of history!
Chose the Kitchi Gammi Club for a Chic and Elegant Experience
Build in 1883 in a Gothic Revival style, this Minnesota gems remember me the Marjorie McNeely Conservatory in Minneapolis, MN, where I have shot many weddings and pre-wedding pics. It's all about esthetic lines that confer to picture a superior dimension.
Those venues are a genuine gift for any image makers, who (almost) just have to press the shutter to create a sublime image. If you have high expectation, the sense of the quality and the service, then this venue is made for you.