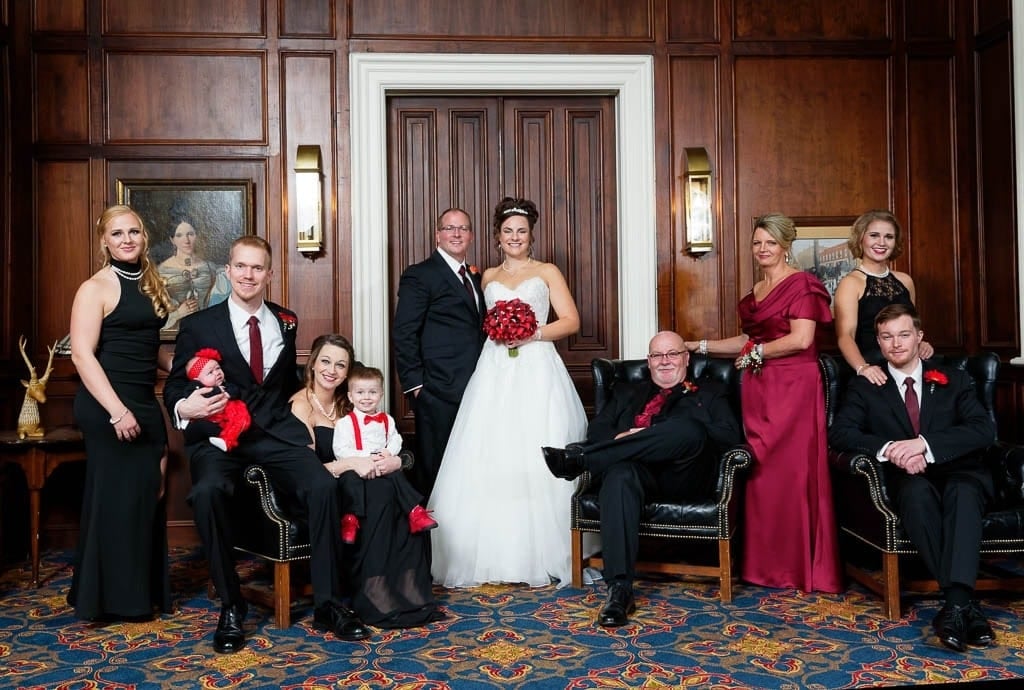 Discover one of the most beautiful hotel in Minnesota for your wedding
The Saint James Hotel A Gem In Red Wing For Wedding
If Minneapolis photographers praise remarkable historical wedding venues (such Duluth's ones), to gather families, you can find some astonishing ones near the twin cities. Located in the heart of Red Wing, facing the bluff, with a view on the Mississippi River the St. James Hotel is a Landmark venue for those who are looking for an exquisite and picturesque backdrop.
This Luxury Hotel is an authentic treasure from the past that includes an outstanding historical part. And it is precisely this breathtaking part that you will be interested in regarding your wedding pictures!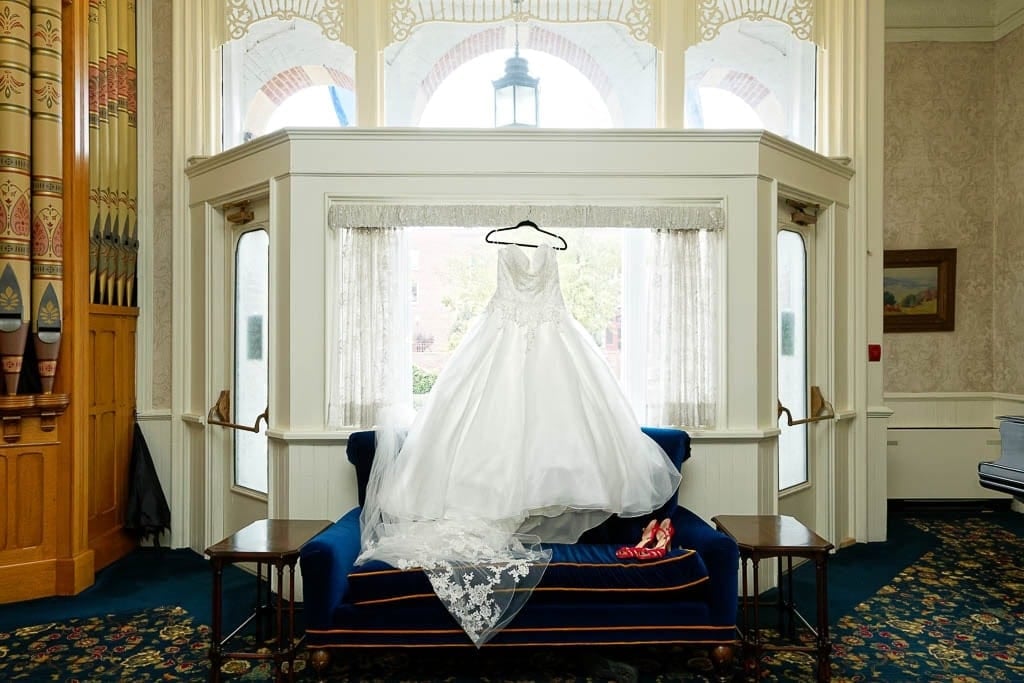 St. James Hotel Red Wing History
The St. James Hotel was built in 1875, when Red Wing held the renowned Minnesotan wheat market. With its world-famous Italianate architecture (Architecture inspired by Italy and developed by British people in the 19th century), this magnificent spectacular hotel carries a design straight from the Old World.
That said, it also has an entire wing of old-fashioned red brick that clearly reminds me of the Industrial Revolution.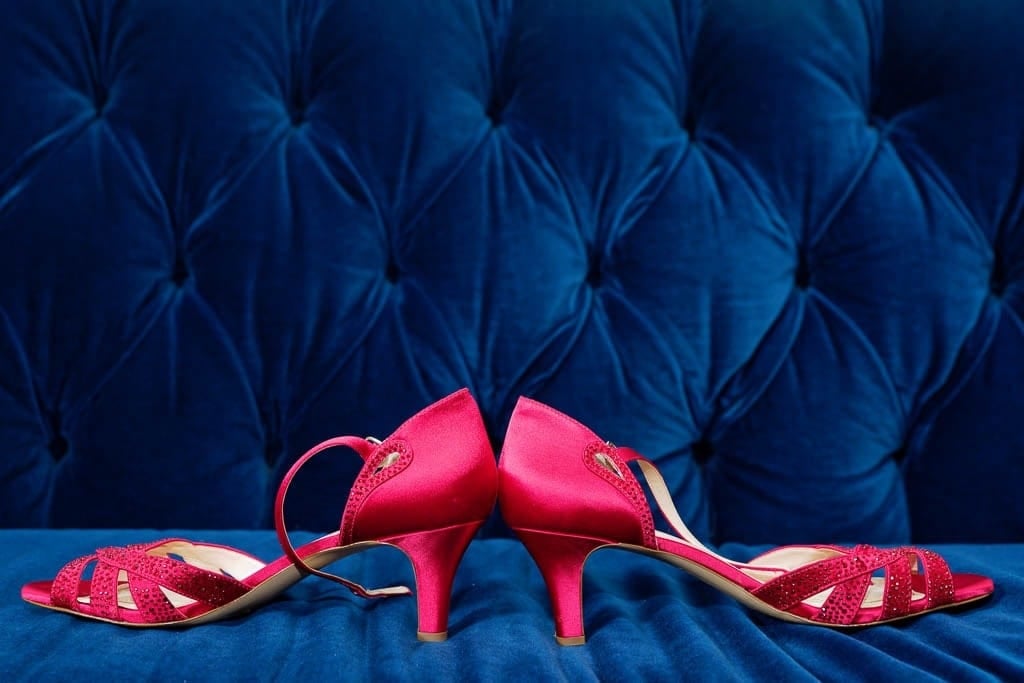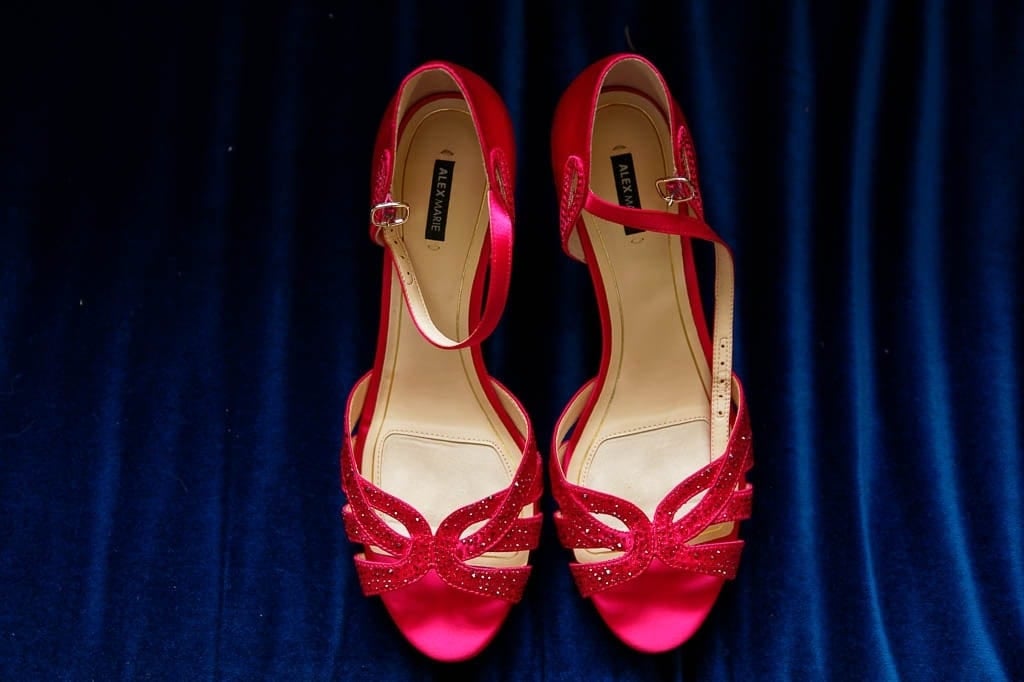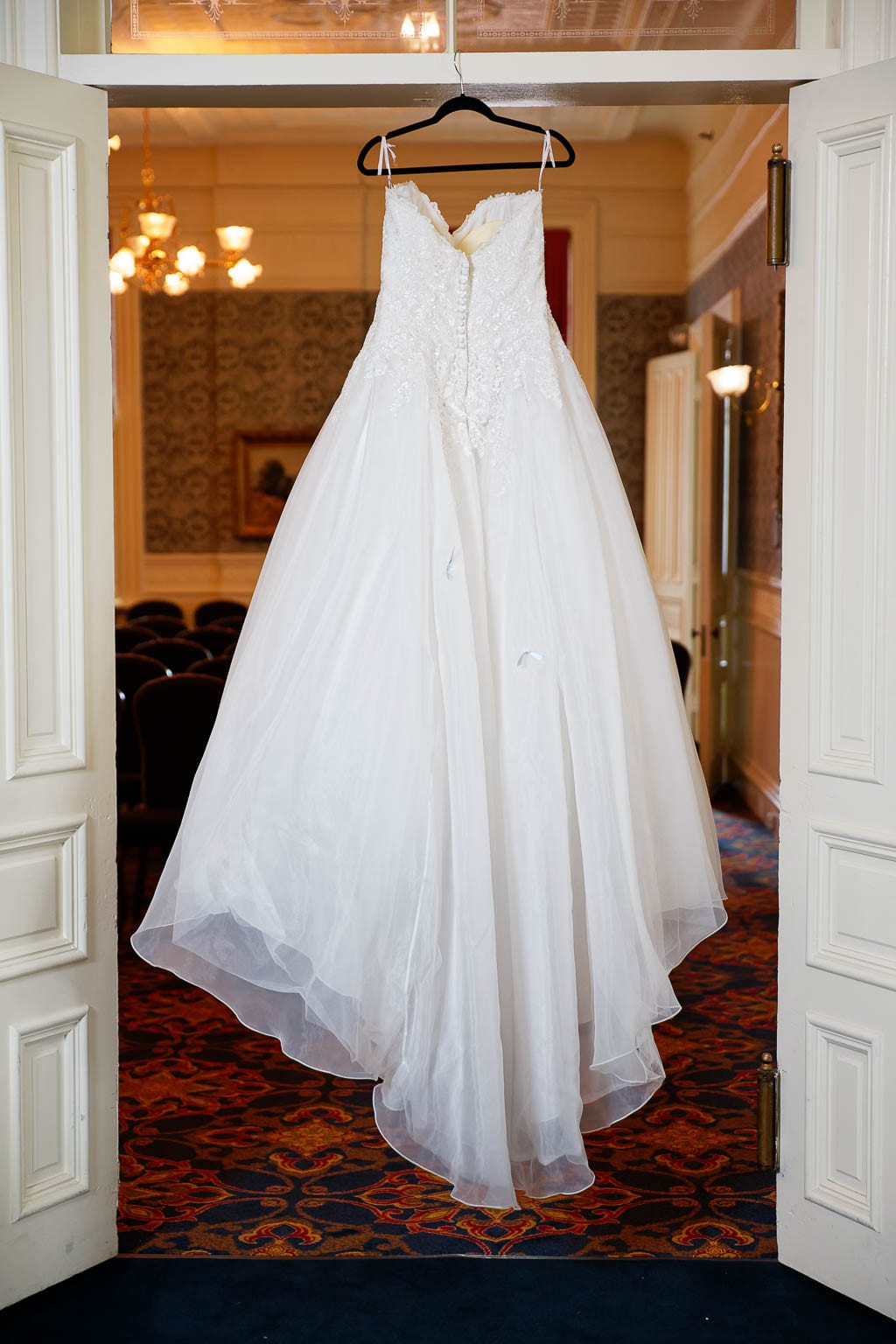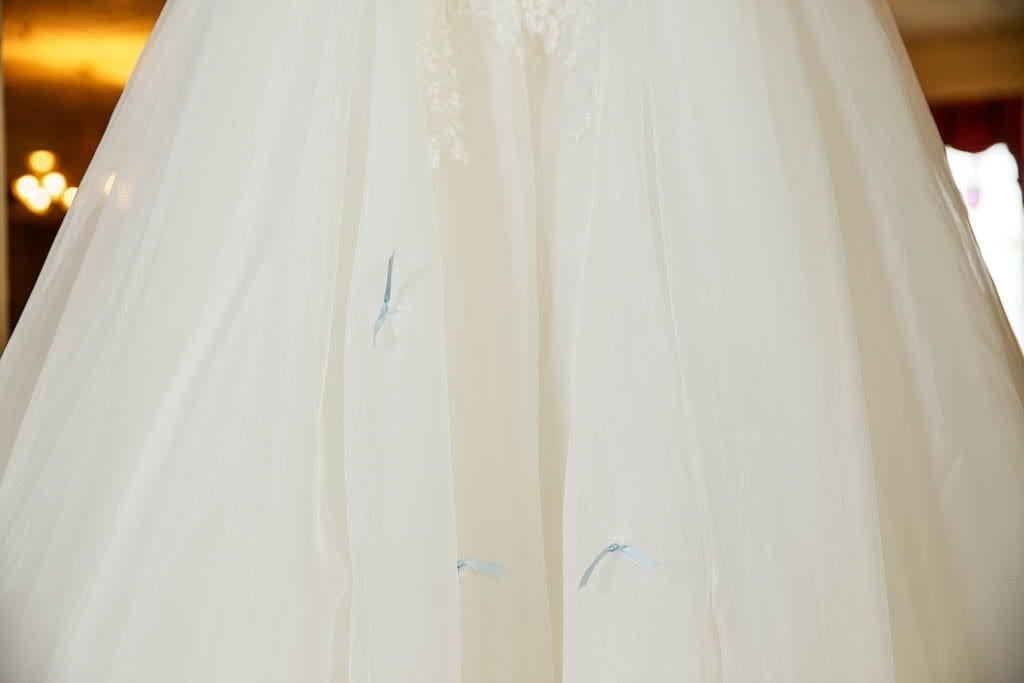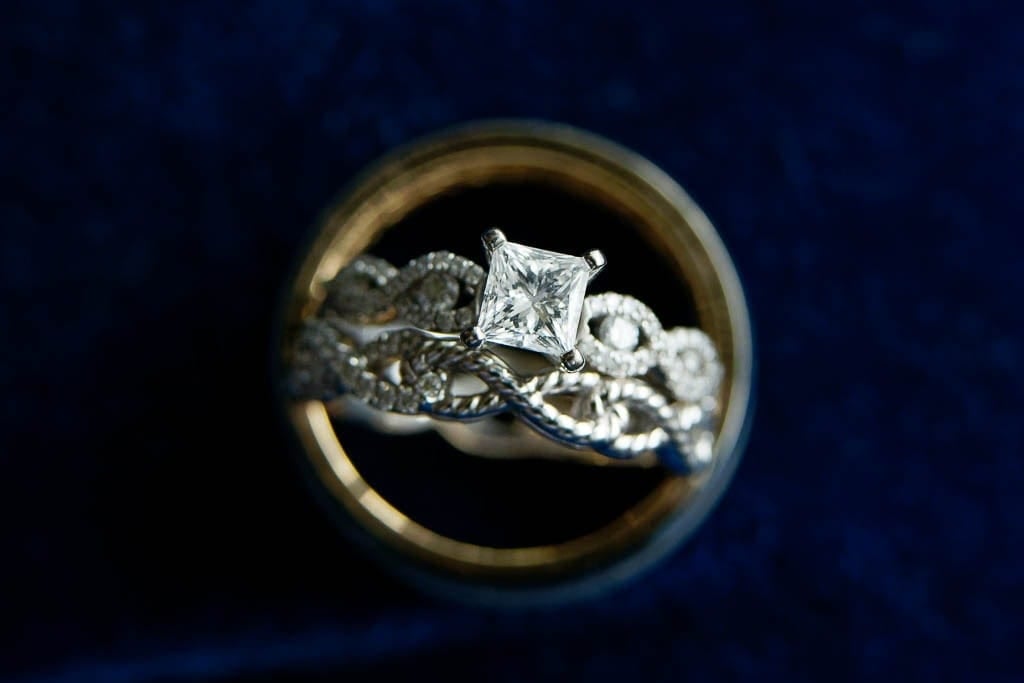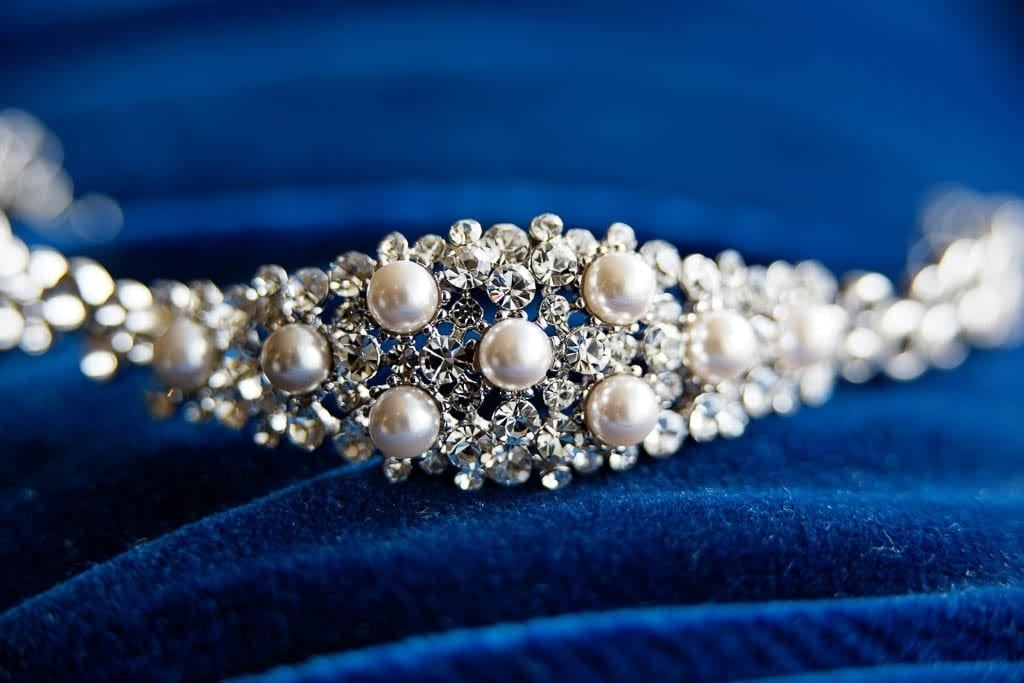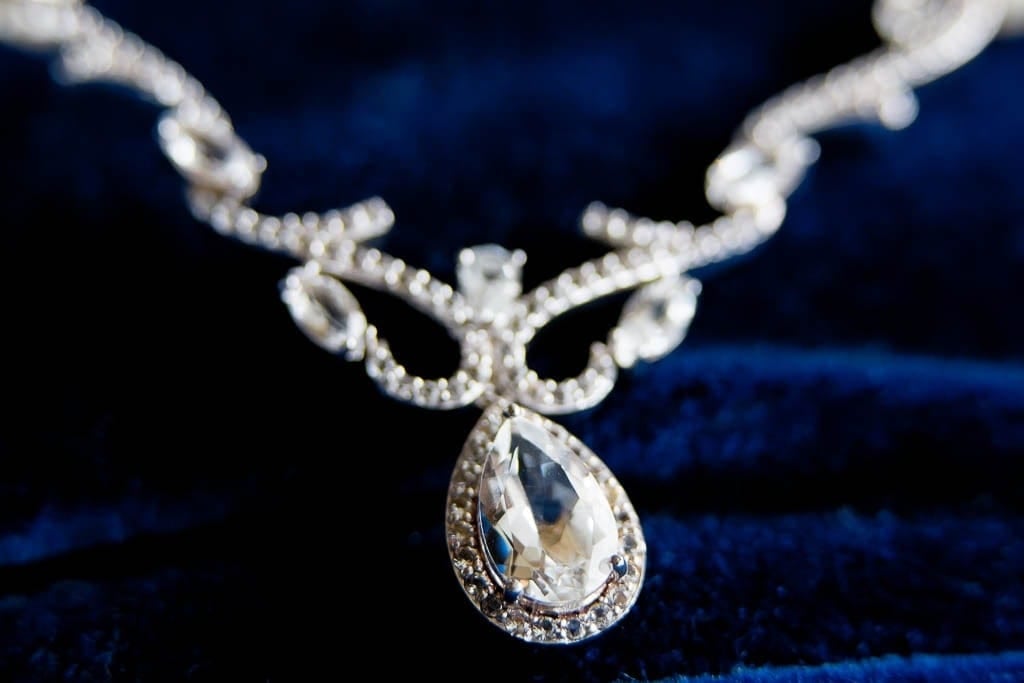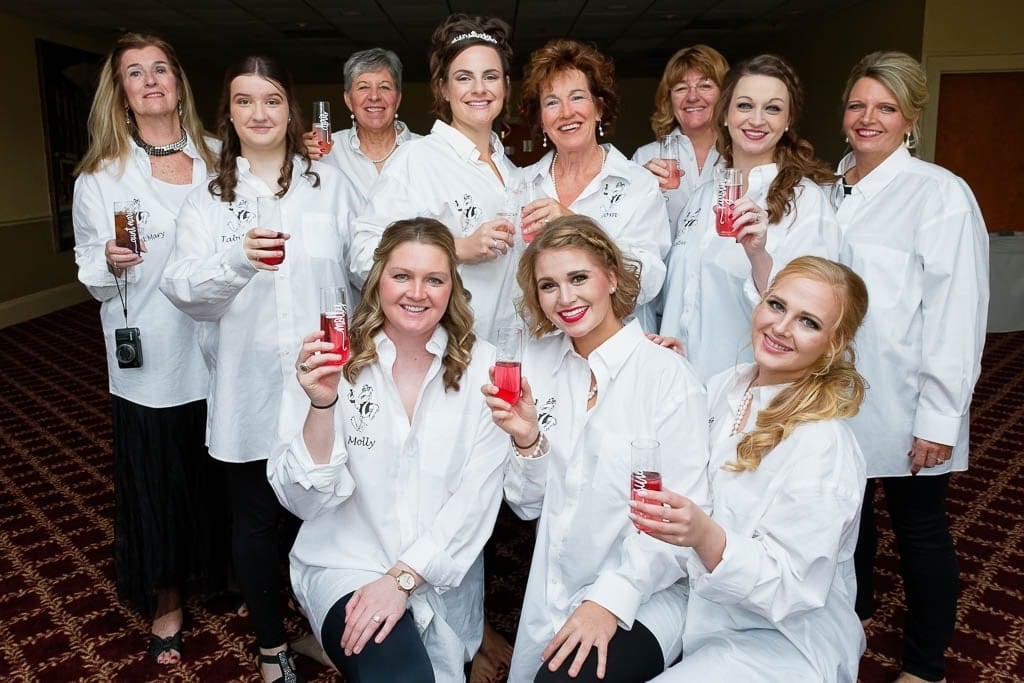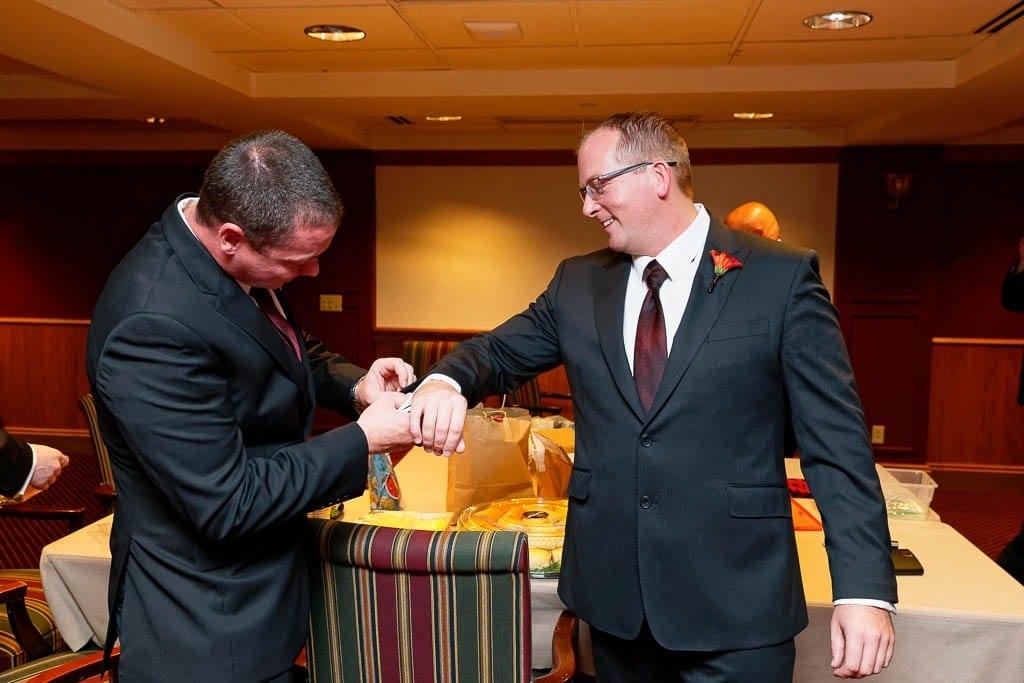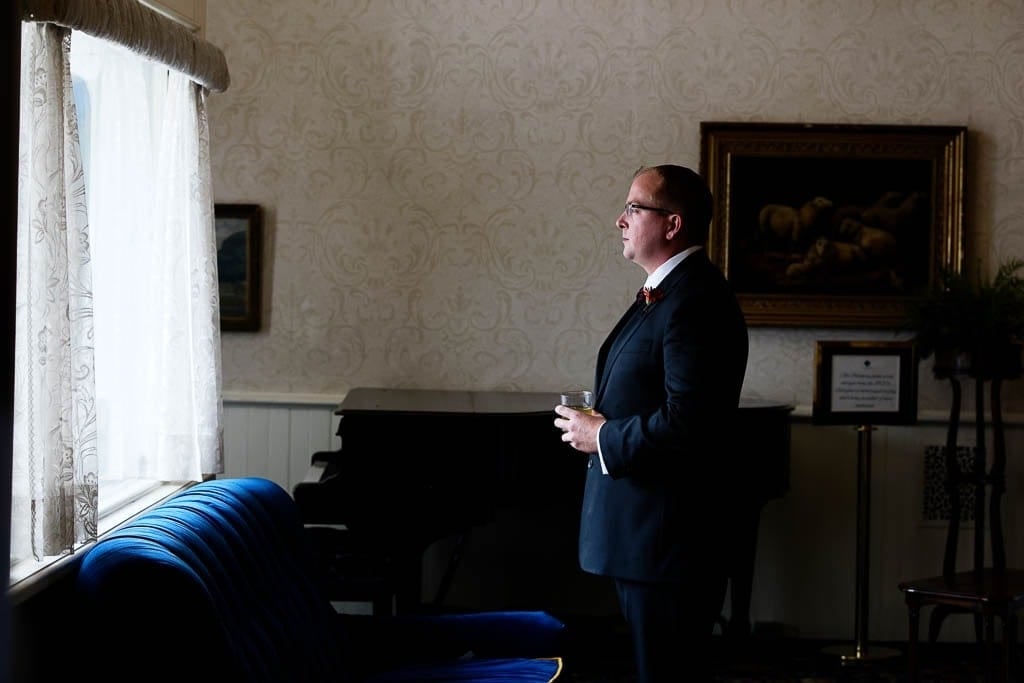 A photogenic venue
As a professional wedding photographer shooting a lot of engagement sessions in Minneapolis and Twin Cities area, I like to recommend to my client's options for locations that present a unique character and are not déjà vu.
The inside of the historic part is a real jewel with rustic rooms that makes you travel back to the past! Over and above, they conserved and restored all the authentic furniture. Just look at the sumptuous antique gas lamp in the halls and you will understand.
The ceiling has an interesting ornamental plaster.
You will love the library (previously used as a smoking room) with its romantic atmosphere, oak panels, stained glass, and chandeliers, and also the majestic hall, with its white Victorian colony, the organ and the exquisite antique staircase.
Of course, all have been renovated, but still, in the historic wing you have the filling to be in a museum! It's not surprising to learn that they even offer tours for tourists!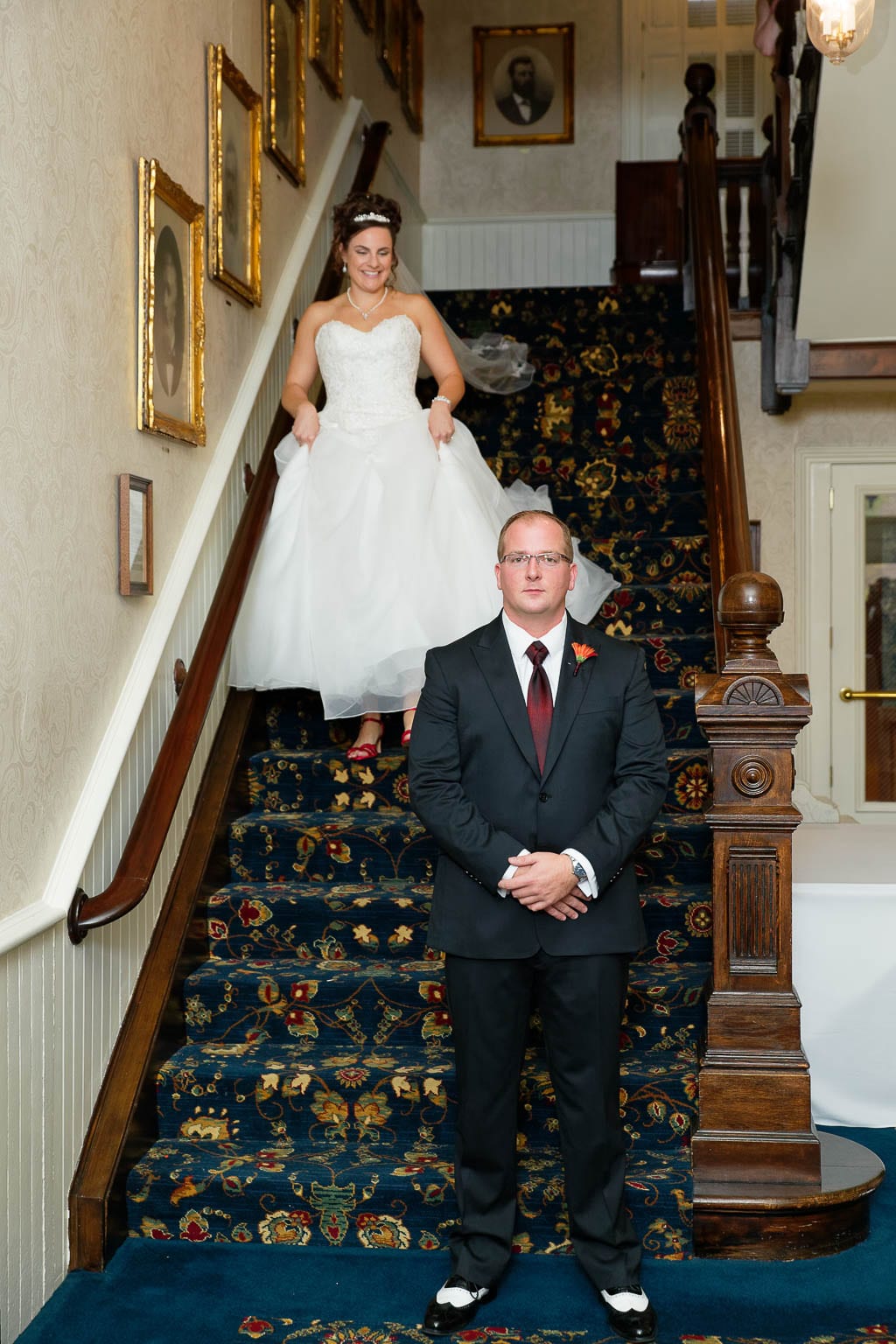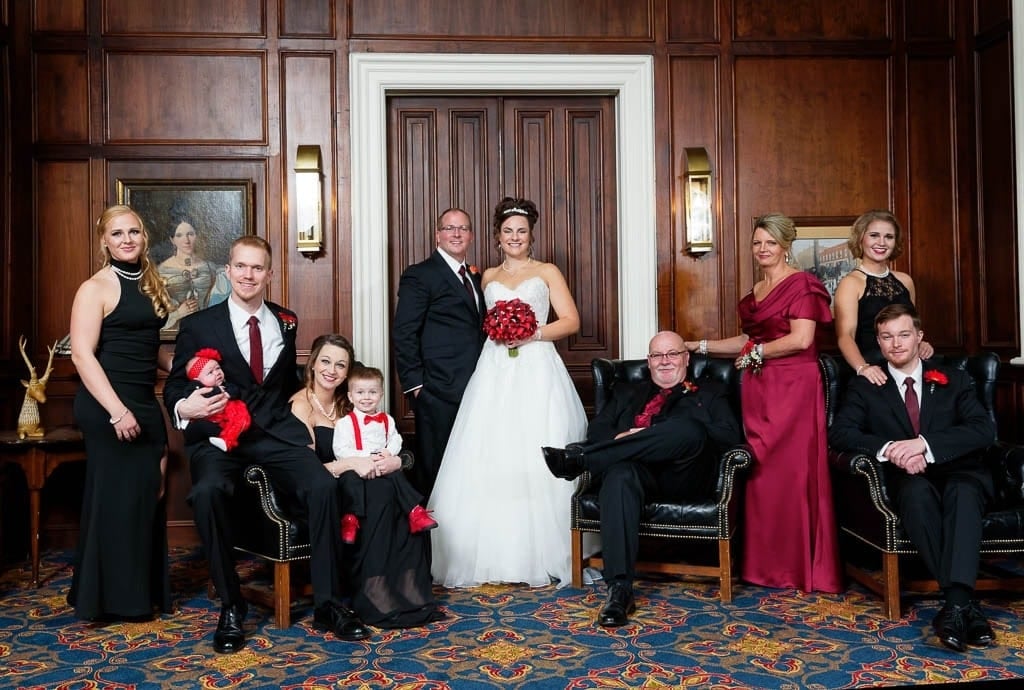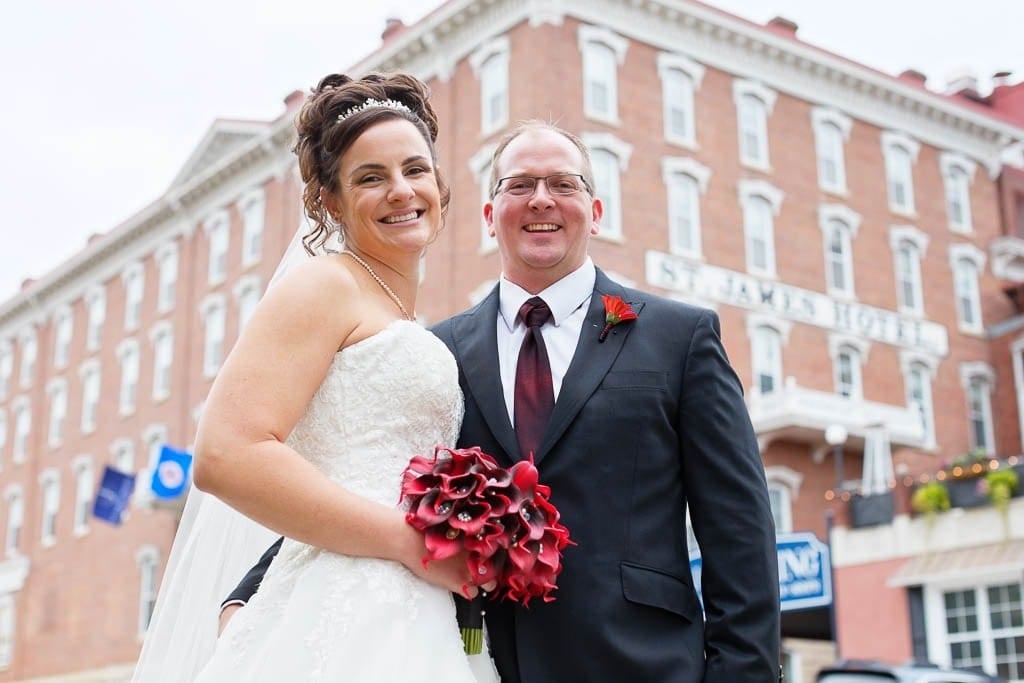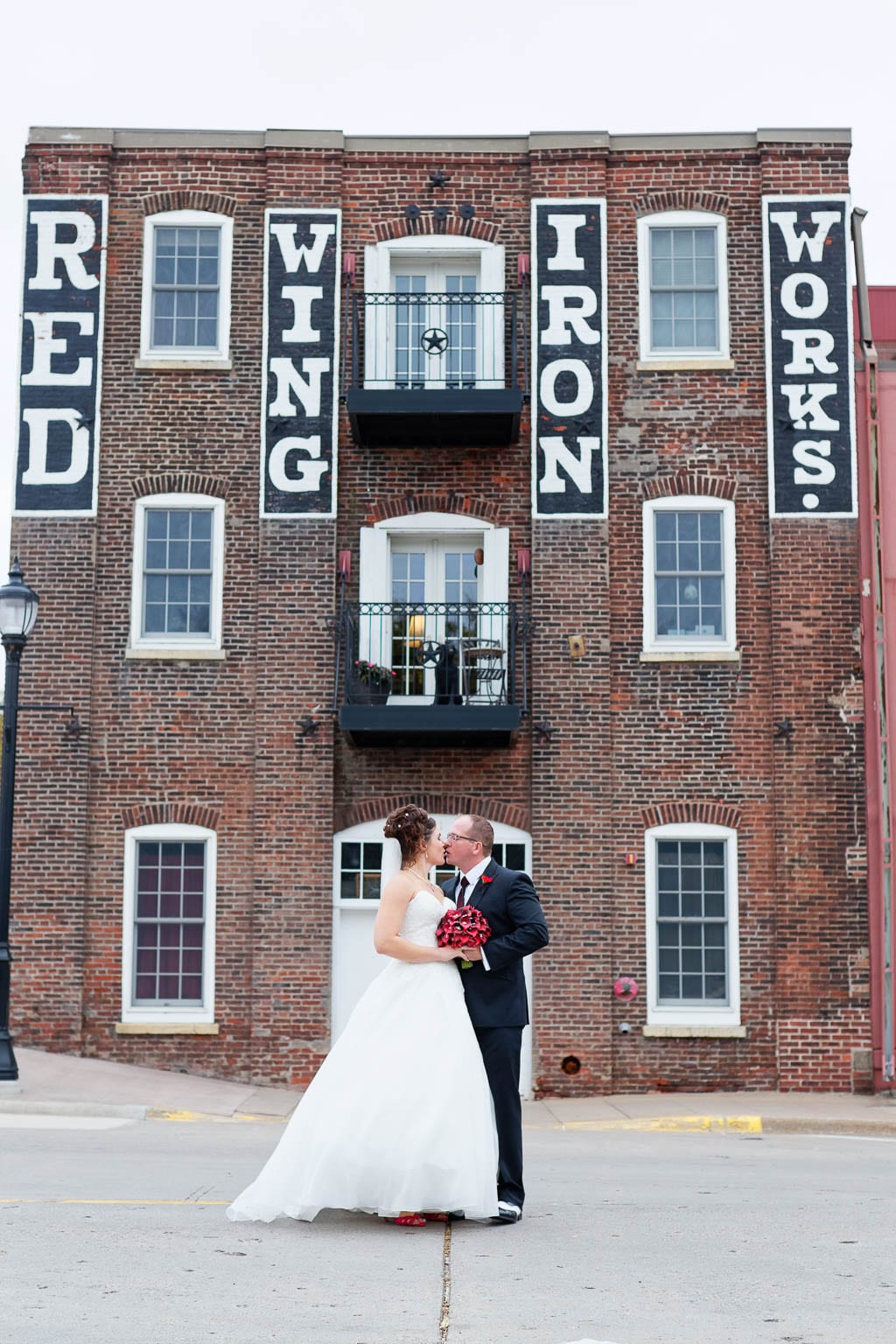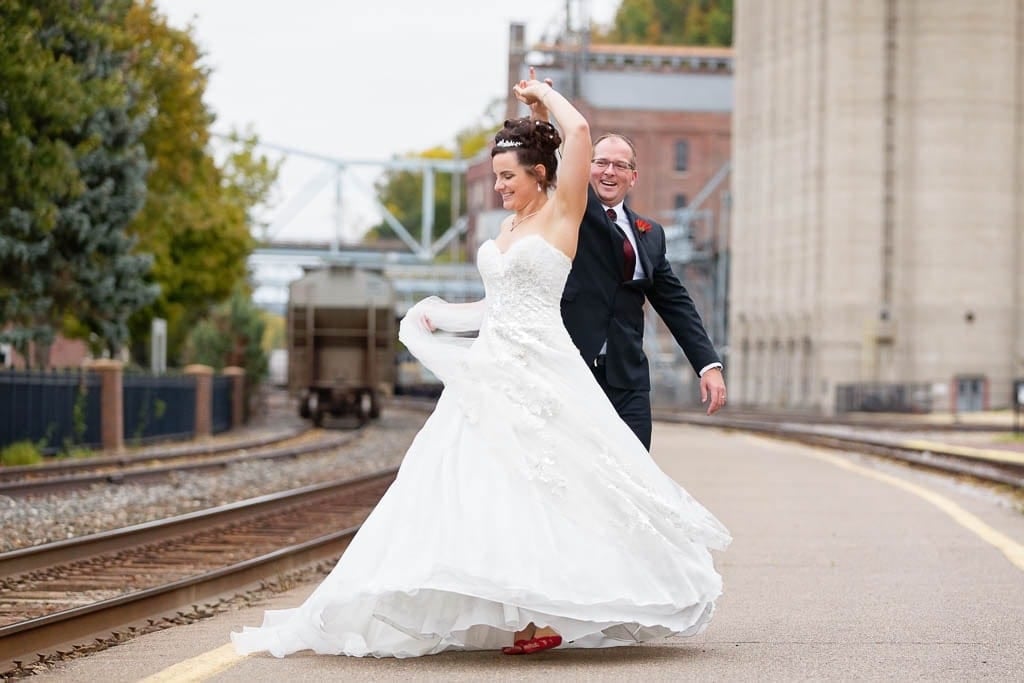 St. James Hotel Red Wing Ghosts Stories and Touristic Attraction
I first discovered this hotel with my wife, a couple of years ago, when we moved in the 10.000 Lake States and we were tourists. Some of our friends told us about the deco and the ghost story.
Luckily, we didn't see any of them, but we took a drink at Jimmy's coffee (located on the fifth floor). The bar itself is worth traveling to Red Wing. It is all made of dark wood and has a trendy cigar club-like atmosphere, with a cooper and leather armchair. One may expect to see the mustache club members entering and drink malt scotch.
The hotel walls are covered with vintage black-and-white pictures and one of them shows the hotel founders, where one of the founders appears dead. Some other documents explain how the workers stopped the construction of the hotel in 1875 when they discovered Native American burial ground. Obviously, they stopped the construction only temporarily. Some other documents show how a steamboat sank with hundreds of people in it due to a storm that took place close to the hotel. Another story tells the rumors of room 310. But the most impressive thing is a pillow caring for the picture of a little girl on it, exposed in a glass box in the hallway.
I will leave you discover the story behind
So, whether you are looking for an intense scary experience or just to enjoy the elegance of the building, this is definitely a stunning reception venue with an unforgettable history!
From large to Intimate weddings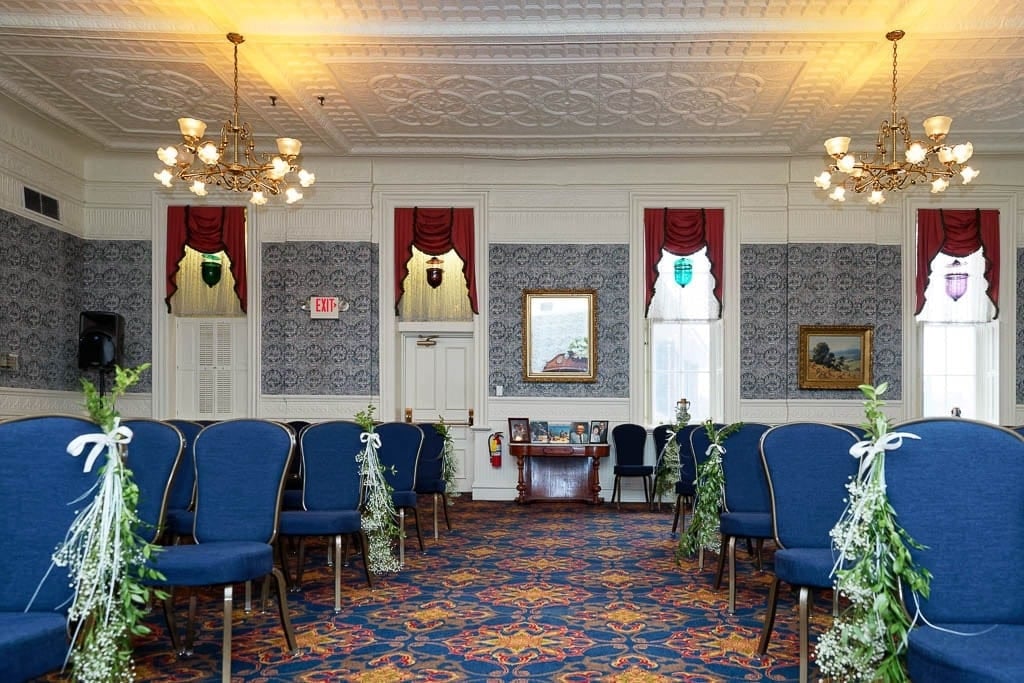 The hotel is divided in two wings: a modern part and an historical aisle. The modern part offers numerous space with a ballroom, all with different characters. From the basement style (PortSide Room), made in stone (remember me the venues in St Paul, MN Lowertown), to room with a view on the river such as the Laurentine room or Summit room.
Small and Intimate Receptions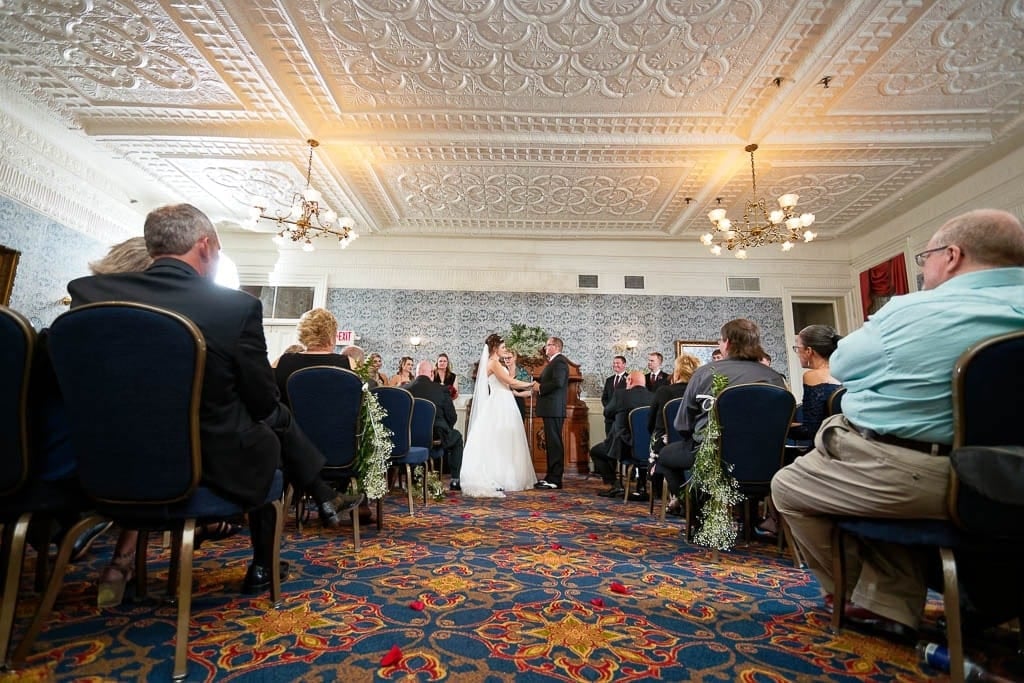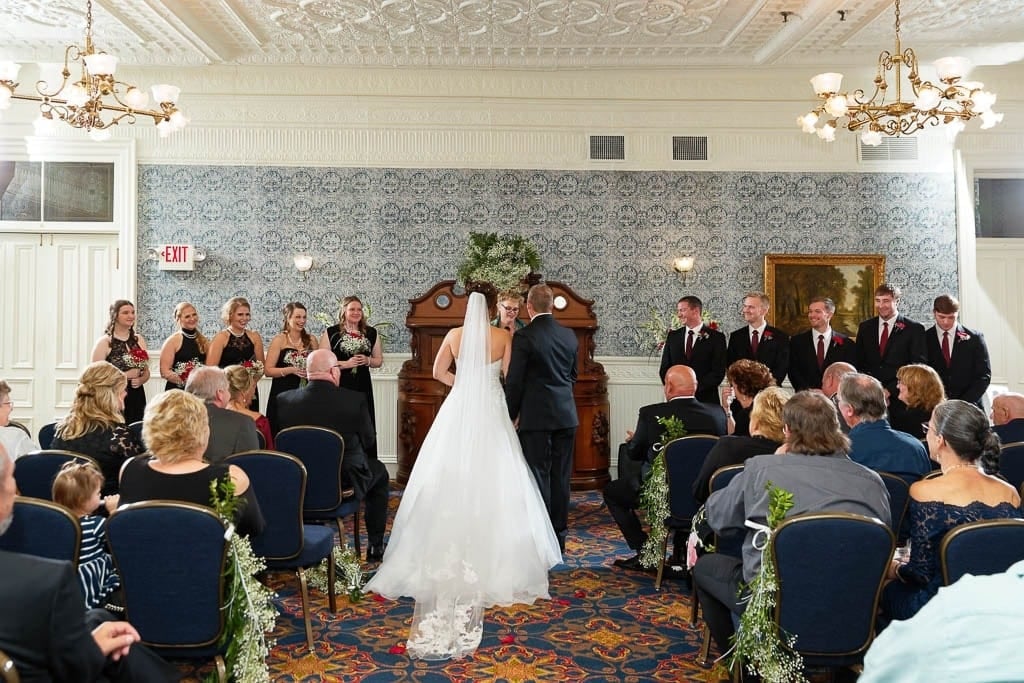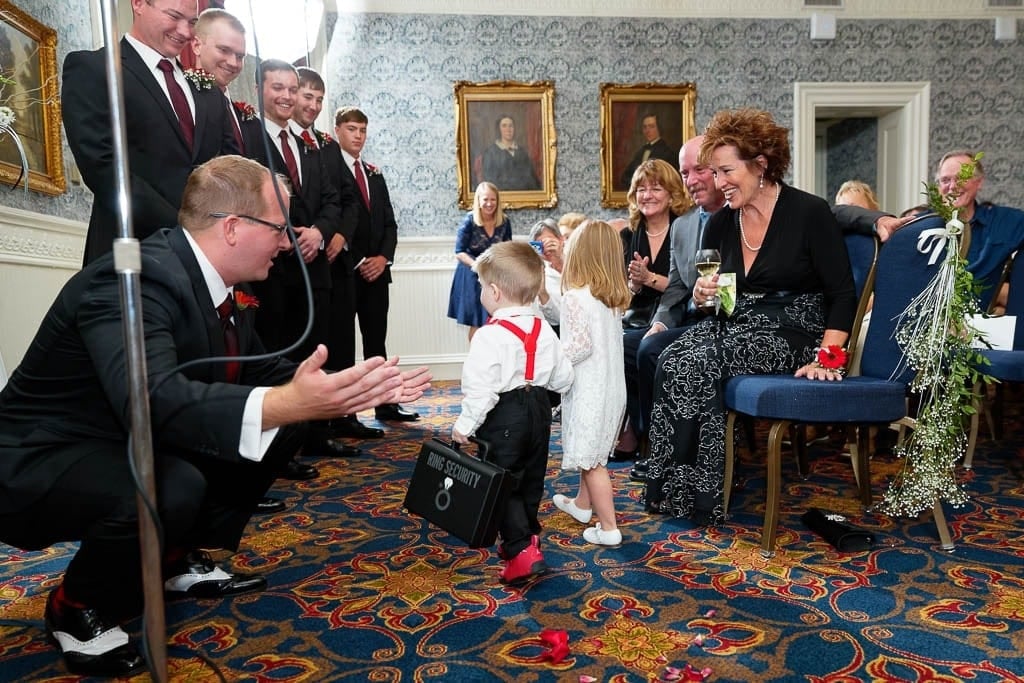 The preserved side has a large hall with a piano, stairs and organ. It is a great choice for small ceremonies and a couple of pictures. Then you have the library with a fireplace, which is small but great for group pictures. Just behind this place, there are two white Victorian rooms (the Victorian Dining Room and the Private Dining Room). One is small and will handle only an intimate dinner, the other one is ample, and can accommodate a larger group.
Large Group Celebrations
If you plan to get married and invite lots of guests, the hotel offers some wedding venue rooms which can accommodate up to 240 guests! A concierge is present during the night in case guests would need some information or help. They do offer wedding packages including caterers and recommending wedding vendors (officiant, wedding planners). I have enjoyed the Summit Room with its panoramic view and it's ballroom with wooden dance floor. I know they also have other rooms, such as the Laurentine room (a modern one), the Portside room with no window and the Oak Room with … oak!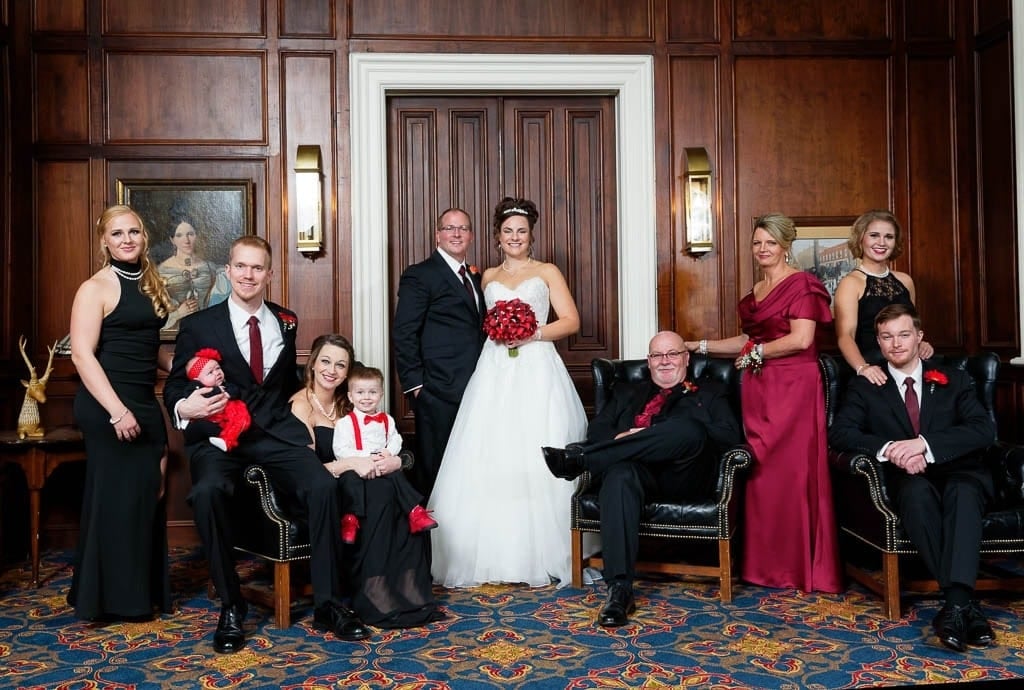 The Perfect Place to Plan a Hotel Wedding
Hotel wedding is very convenient. All of your guests can sleep after the party, and you can have a big brunch the day after, before you escape for your honeymoon. The bad side of the hotel weddings is usually that hotel rooms are new, but not elegant. The hotels do offer all the amenities for the perfect celebration, but have no soul.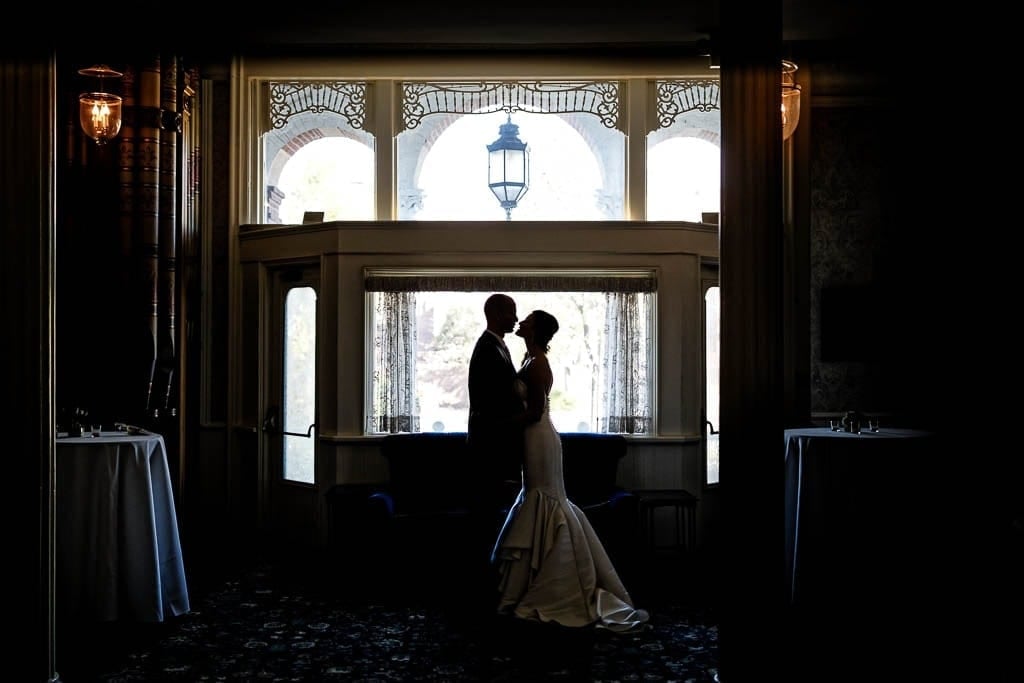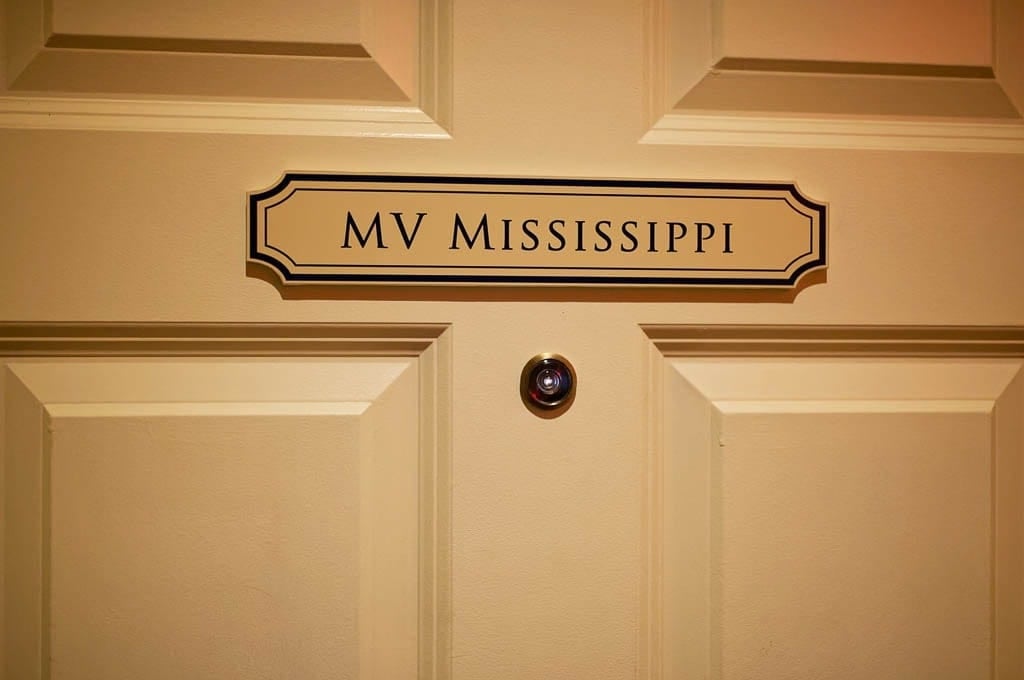 Historical Charm and Modern Comfort
Check this wedding at St. James Hotel, or ask the manager (Abby) for a tour. It features all the amenities and the accommodations you can ask for.
In other words, the St. James has simultaneously the advantages of the modern hotel and the charm of an historic wedding venue, which confer this hotel a first choice among other amazing venue to be married.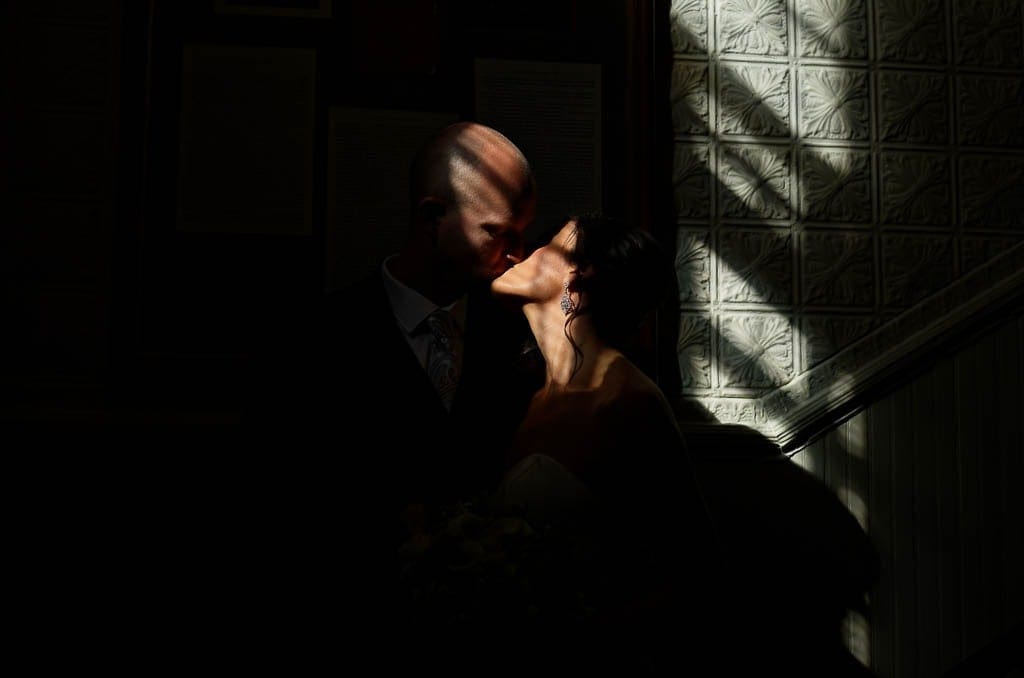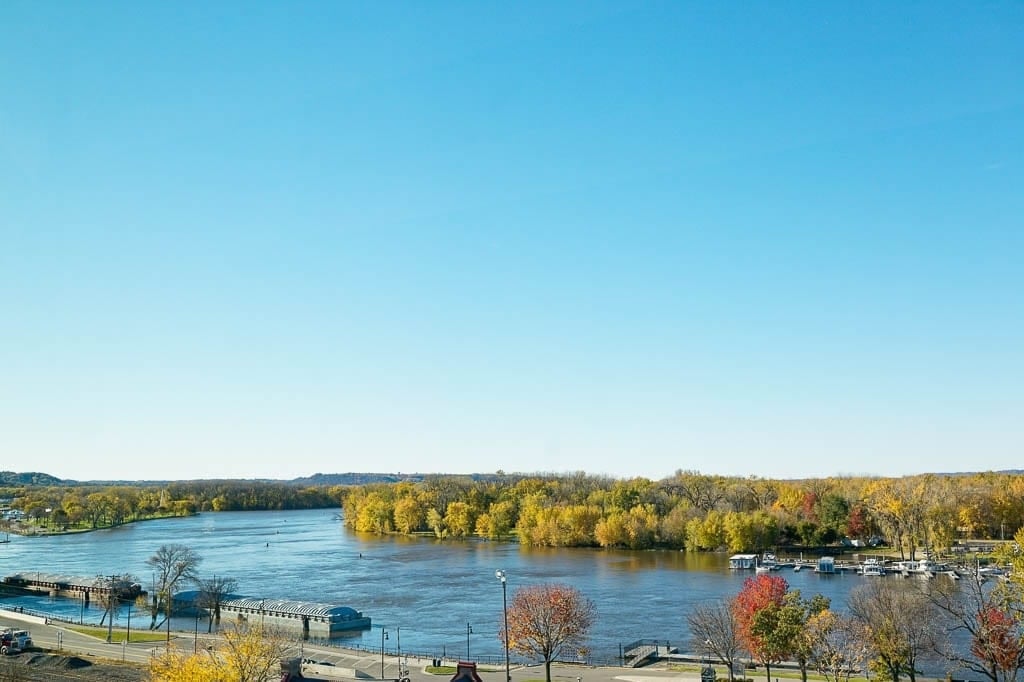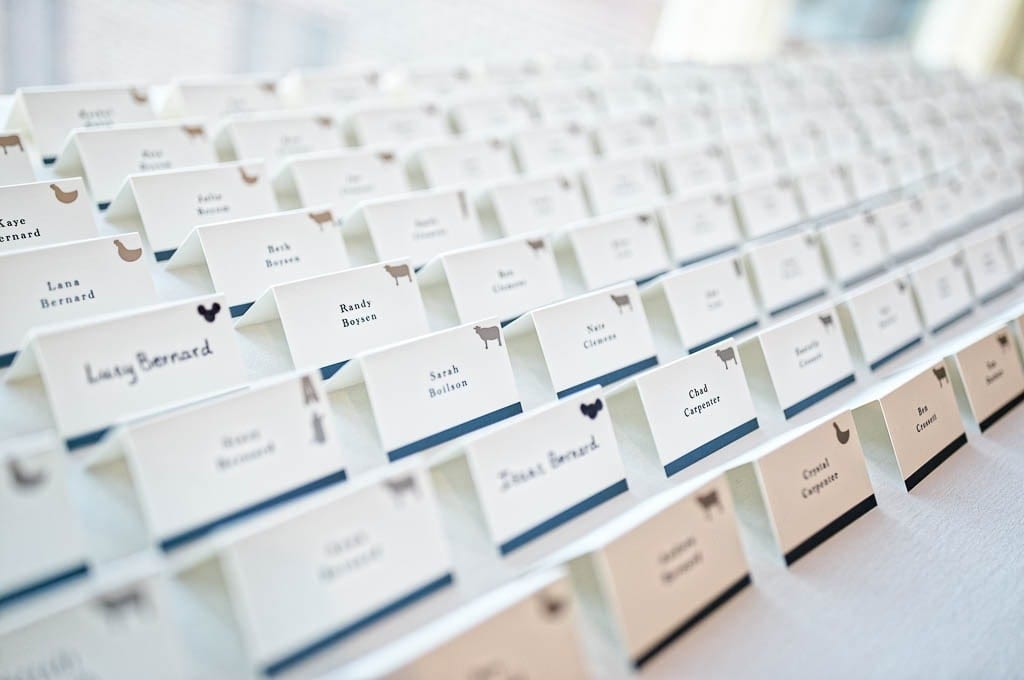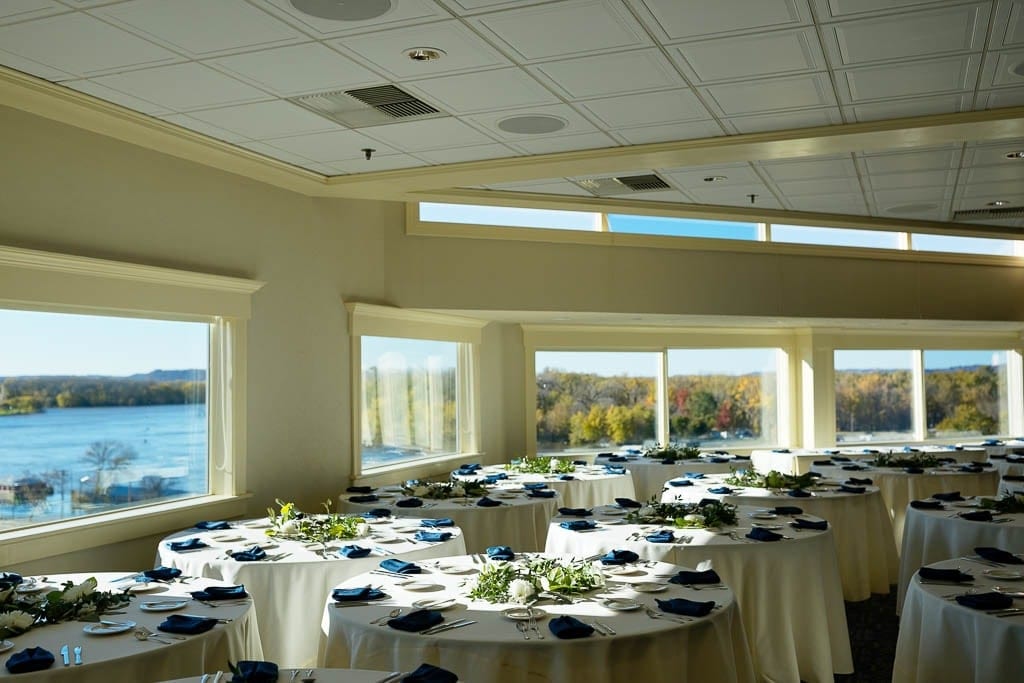 More than another post-industrial building
Photographers visit a lot renovated venue in Minnesota like the Nicollet Island Pavilion (Minneapolis, MN). Such red brick construction is beautiful, but they usually miss a decent bridal suite, a nice room to sleep after the party and some available spaces to stage bridal party pictures.
Dedicated Room to Sip Your Cocktails
Most of the candid shots of your guests are taken during the cocktail hour. Also the more stunning room you have, the better result you would have.
As a result I encore my couples to have a dedicated room for the cocktail hour and to make it last as long as possible.
Indoor sessions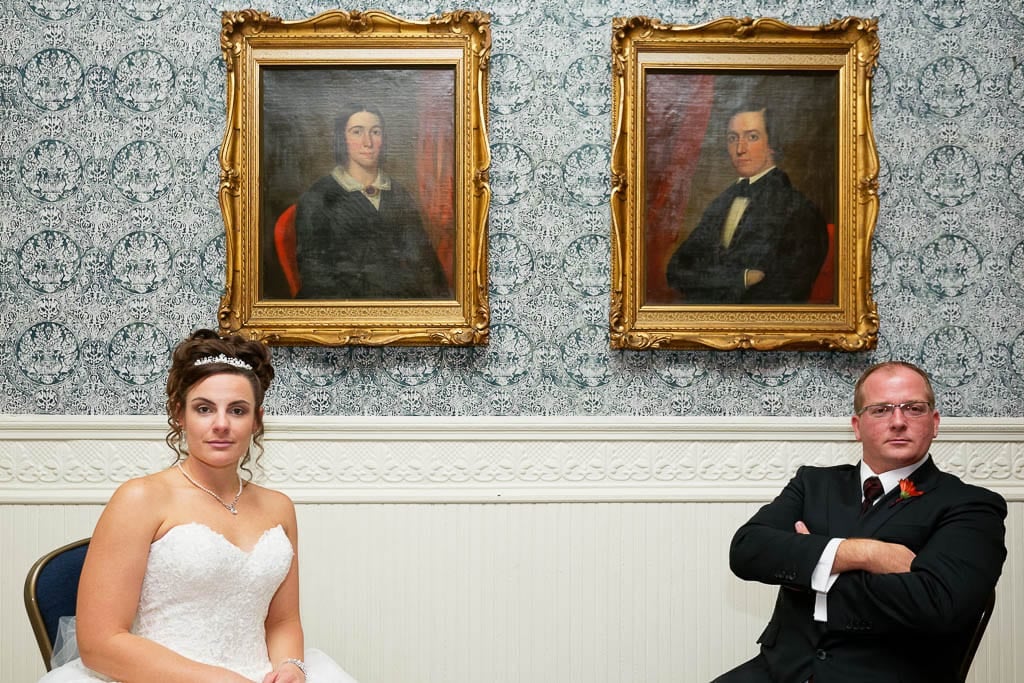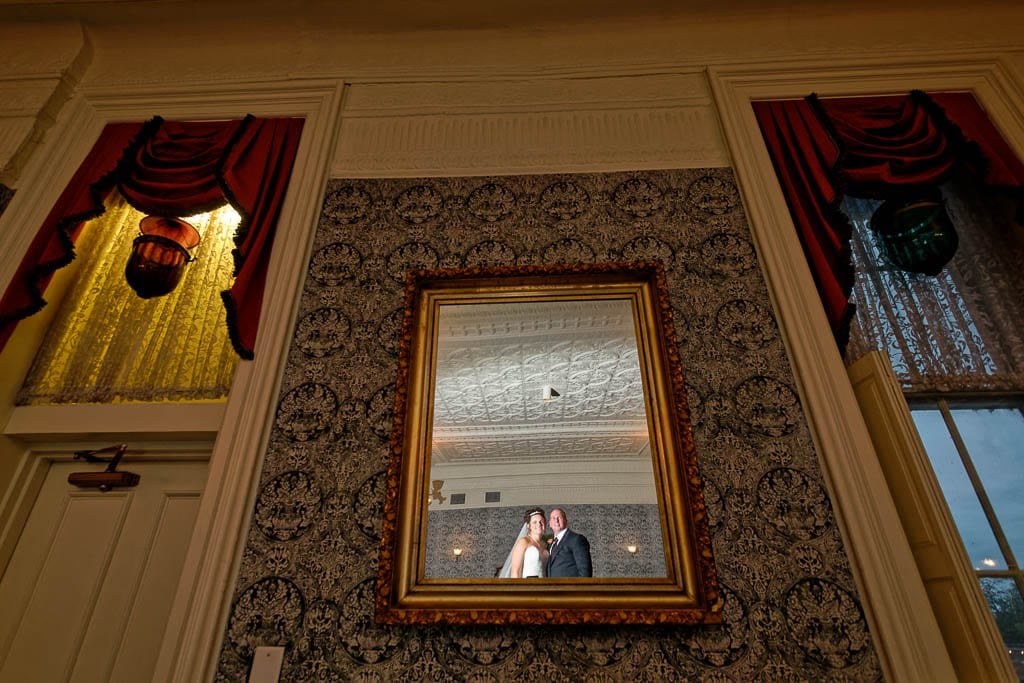 It's definitely great to have the option to take the pictures inside in case of rain. What's more you still can plan a getaway during your big day to take some couple pictures, or bridal party pictures with the bridesmaids and the groomsmen
Rehearsal Diner
If you are planning to gather your close family the day before your celebration, you might enjoy the simplicity of hosting your diner in the same hotel. It would allow you to party later without the need to drive home. Of course all the hotel accommodations are pretty convenient for destination weddings!
A Dedicated Coordinator
If you chose St. James, Abby will probably take care of you. She takes care to coordinate the vendors, and making sure your event go smoothie ( that you have the good music for your ceremony, or that your hors d'oeuvre arrives at the time). I meet Abby on several weddings, and she was always easy and pleasant to work with, helping me all the time I needed something for my clients.
The Neighborhood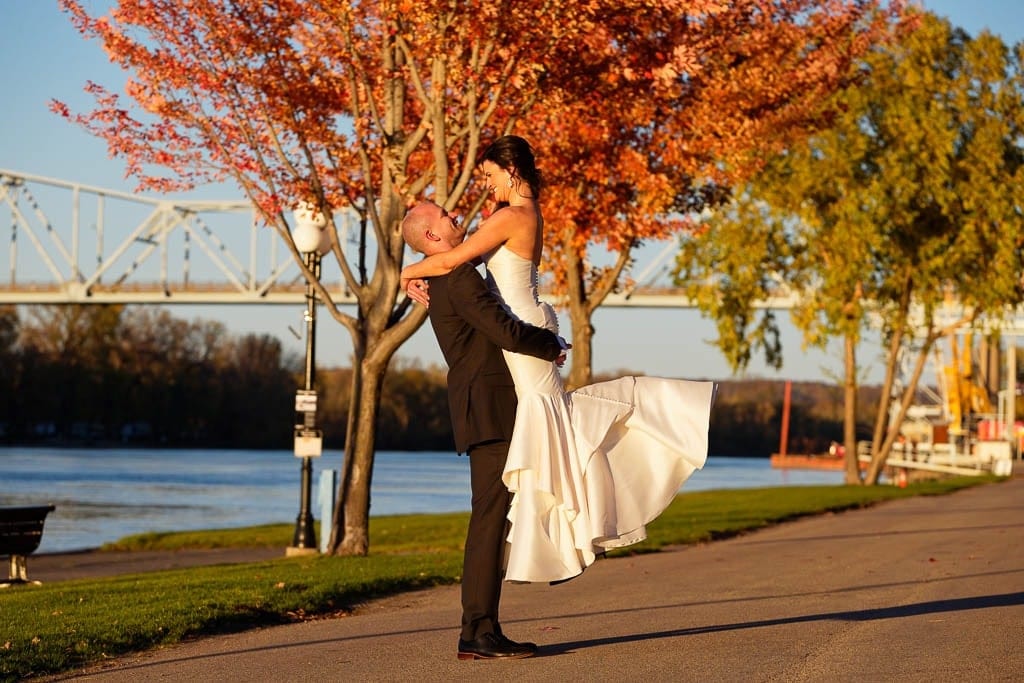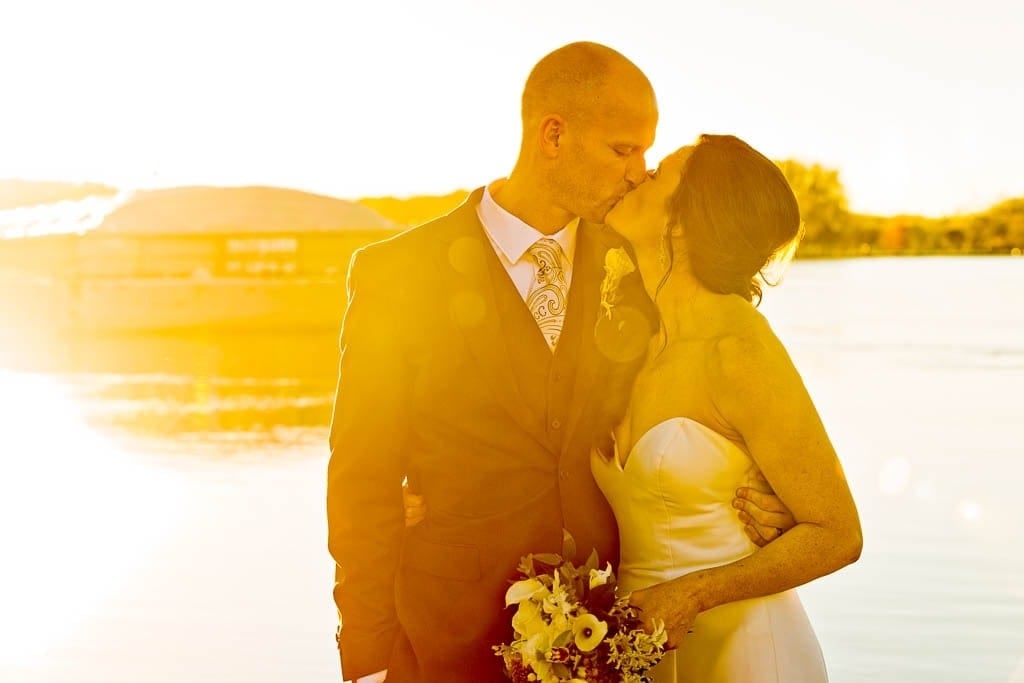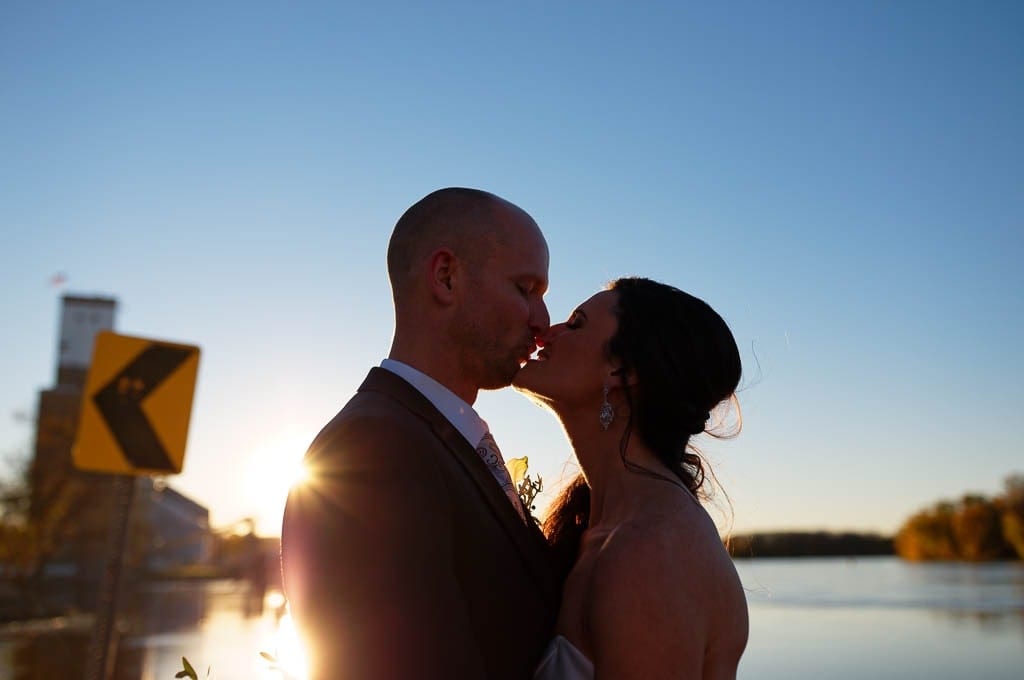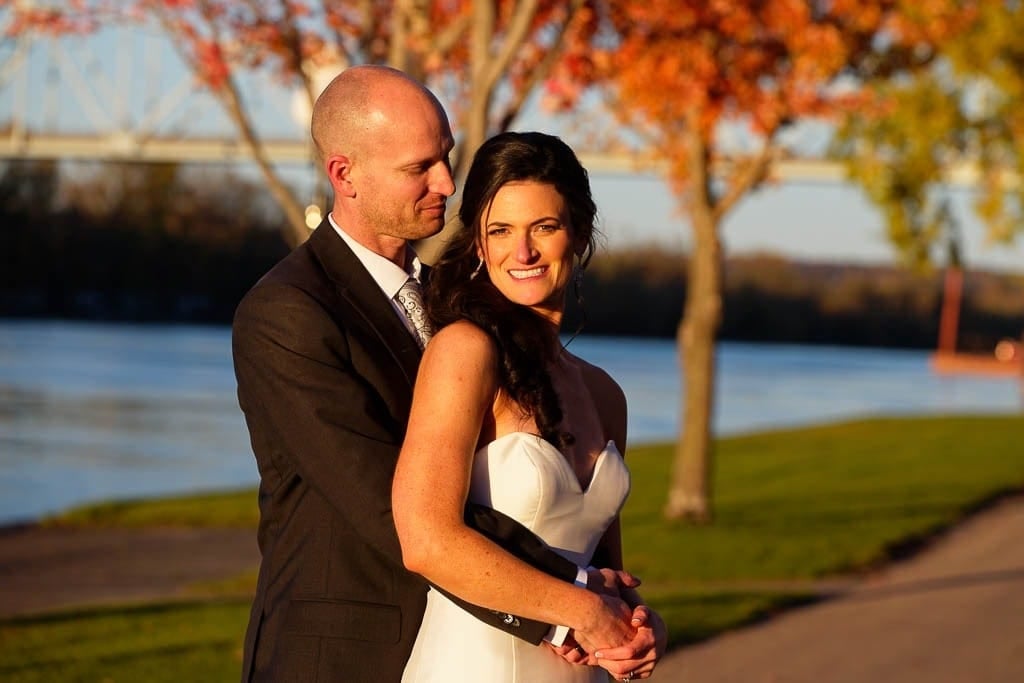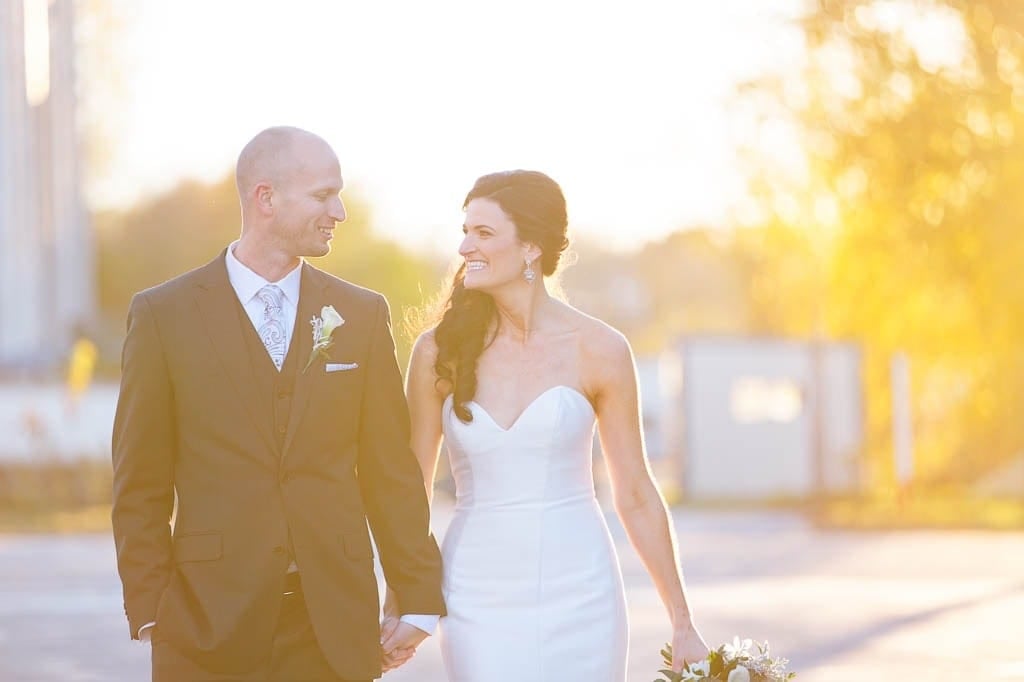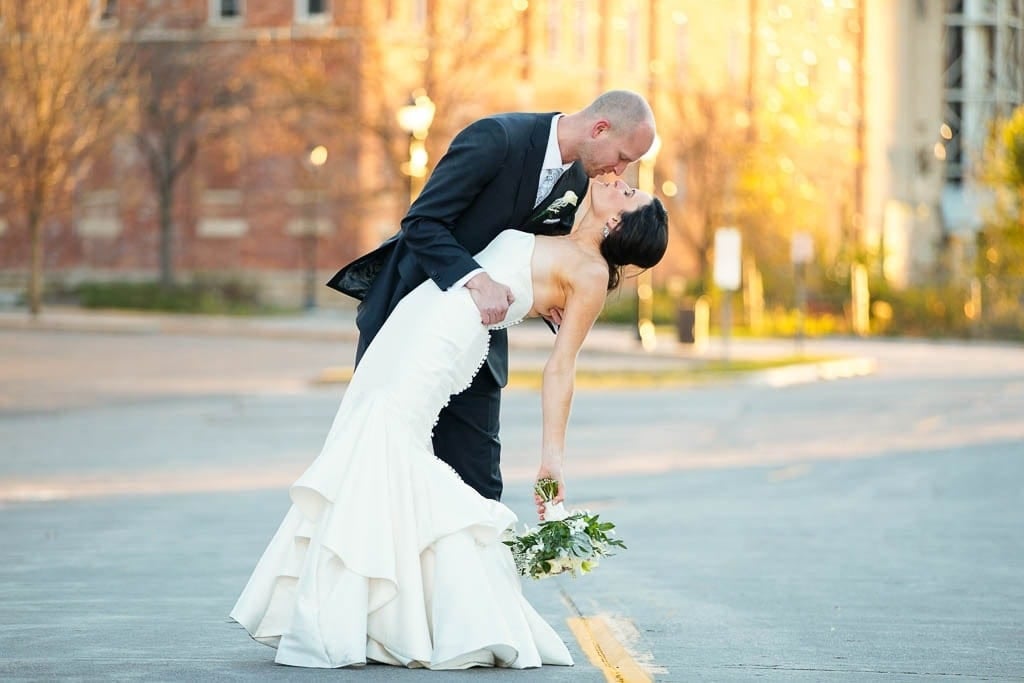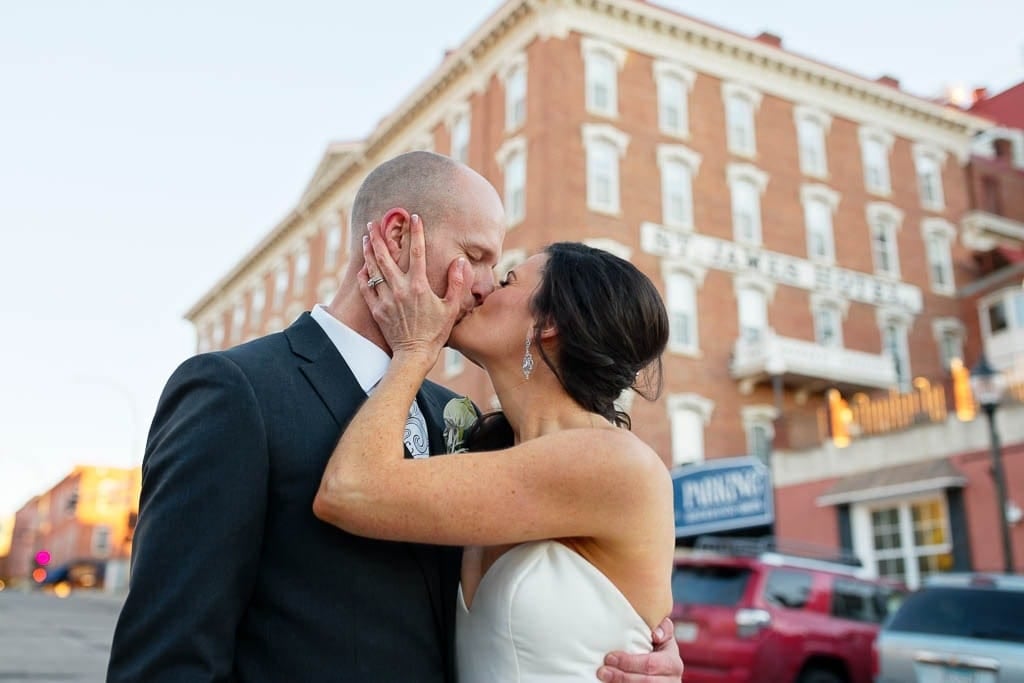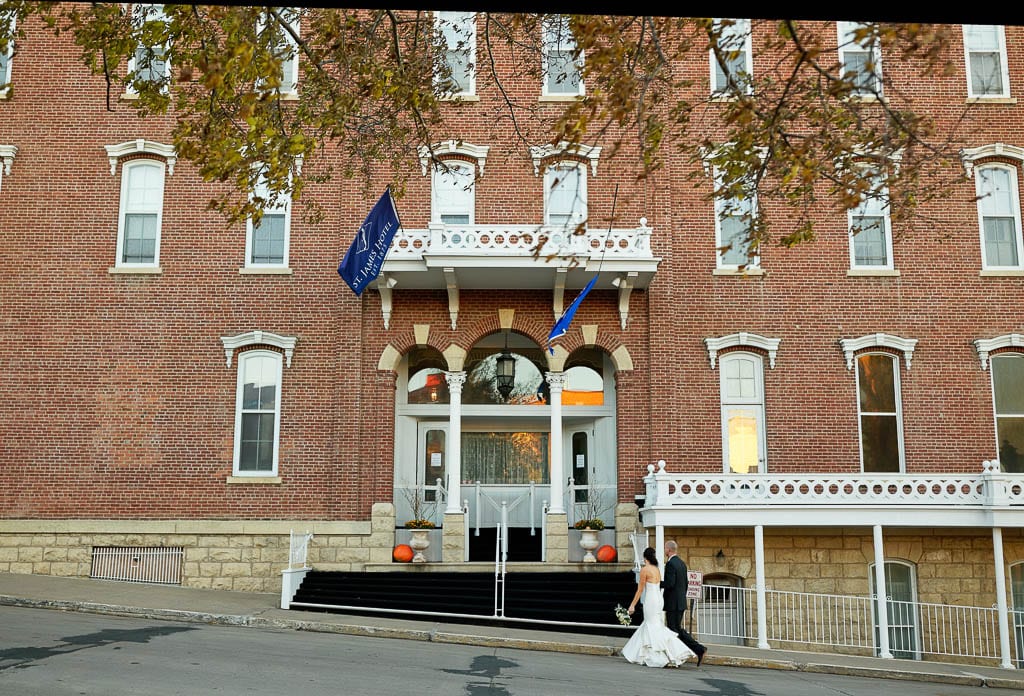 Tons of Option for photos and activities for your guests to have fun
The hotel is surrounded by a fountain, the Sea Wing Memorial Park on the Mississippi River, the old industrial looking redwing train station and, of course, the downtown. Moreover, you are 5 minutes driving from the Bay Point Park and the Cowpath Trailhead Memorial Park (on the top of the bluff).
In other words, you and your guests should find a place you like to have portraits taken or to have fun.
Proximity to the city for your guests
Located only 1 hour from Red Wing, MN, The Marjorie Mcneely Conservatory (famous location for engagement session in Minnesota). This historical glass house (which also hosts ceremonies) and its zoo if the must for families in the area.
Finally, in a desperate situation, you can send them to MOA.

Conclusion
So, whereas you are planning a destination wedding, a small or bog wedding, the St. James Hotel is definitely a great place to choose to say I do and I will undoubtedly hope that you consider hiring me as your photographer if you are ready to book this venue!
Indeed, when I first been there, I dreamed about covering a wedding reportage in this charming wedding location. Since my dream came true but it's still my favorite venue in the Area!