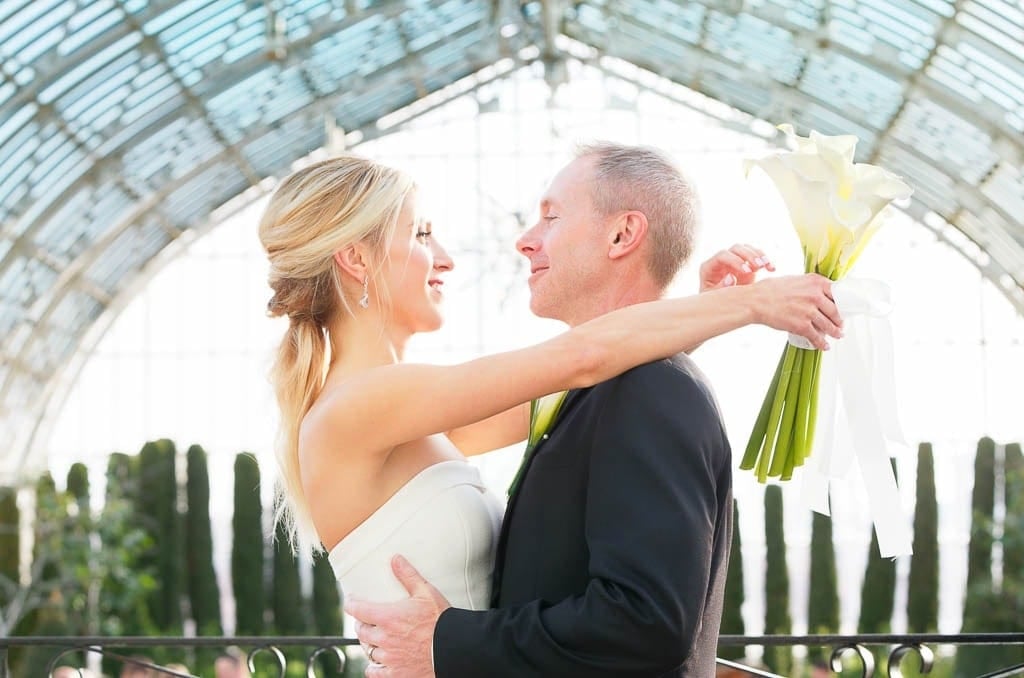 The most beautiful green house in Minnesota
Nadine & Scott wedding at the Marjorie Mcneely Conservatory
Today, your favorite engagement and wedding photographer with share with you a wedding celebration in the Twin Cities. Nadine and Scott wedding ceremony took place at the Como park zoo Marjorie and it's conservatory in St Paul Minnesota. After, they went to the sophisticated Nicollet Island Inn for their intimate dinner.
I first met Nadine and Scott a few months before their event. They were planning a small and intimate wedding in St Paul, followed by a bigger wedding abroad.
At first, they didn't want any wedding photographer, but they changed their mind at the last minute. They realized that keeping memories of this moment would be important!
Also, after a first contact on the internet, and some email exchanges, we decided on a real meeting in a coffee shop. I presented them my photography services and we discussed the details of their big day.
Actually, it's Scott who found me and contacted me after he carefully looked at my work. Given he is running a successful videography business in Redwing, I want to believe that he has the "eye."
They both wanted photojournalist shots of their engagement in the cities. Thus they were looking for a professional wedding photographer in Minneapolis. The meeting was mostly to get acquainted, to sign the contract and to define the best timeline for their special day.
A Touching Couple
Nadine and Scott are one of those modern couples. She is from Ukraine, she studied in Italy before ending up in the freezing North Star State, where they met. He had a previous marriage that gave him two kids, who grew up and were now two young ladies. Given Scott has a pretty small family, he didn't plan to organize a big wedding. They were also planning to organize a second wedding in Italy and later the third and bigger one in Ukraine, where all Nadine's relatives are living.
It's at the last minute they decided to hold a wedding reception at the Nicollet Island Inn, and to host their ceremony on a nice place: the Marjorie McNeely conservatory.
Presentation of the Como Zoo and Conservatory
If you don't know this famous greenhouse, it's located at the Como Park Zoo, in St Paul. It's more or less at equal distance between St Paul and the Mill City. It's open all year long (except a few days a year), and keeps inside a high temperature with a high level of moisture in the air.
Como Park is a huge recreational area! Indeed, it covers 3000 acres, including the Conservatory but also the Como Lake, the Como Zoo, an amusement park, a pool, a carrousel and more. So, the Conservatory actually represents only a small fraction of the large park. The sumptuous green house was open to the public in 1915 and offers both indoor and outdoor gardens (such as the Ordway gardens and North Garden).
Of course the indoor gardens feature some tropical plants and flowers that would not survive in the cold weather!
The Sunken Garden constitutes only one aisle of the entire Conservatory, and contains mostly small flowers (like roses, tulips). Also it offers a more unobstructed view, compared to the adjacent tropical Palm Dom, full of tropical trees that forces the photographer to be physically close to his models.
The Sunken Garden is only one venue of Como Park among other ones that could be privatized to host wedding ceremonies (and also other types of events if you prefer). A good thing to know: they work only with Lancer Catering.
The Sunken Garden is a long Green House with an arch glass wall with the shape of the arc. At its center stands a long black Fontaine, adorned at its extremity with a statue (Play Days). Visitors enter the Sunken Garden by the doors at one extremity, while the other side offers an altar which usually welcome wedding ceremonies.
Given its size and its architecture, the Sunken Garden works pretty well for a small group ceremony with people standing in the aisle.
Candid Shots Before the Event
One of the most interesting moments of this wedding, which also applies to most events, it's the tension and excitement just before the ritual. Indeed, under pressure people tend to stop controlling themselves and act spontaneously. At that moment, the wedding photographer can catch interesting candid shots. On this special day, this was also the case.
First, it started with Scott's daughter entering the green house and having the eye glasses covered by fog! Then all the family and friends arrived one by one. The groom and the bride finished the last dressing touch using the bathroom. A friend of Scott managed to play music on a portative speaker. The bride and the groom were both nervous, whispering to each other! That was cute.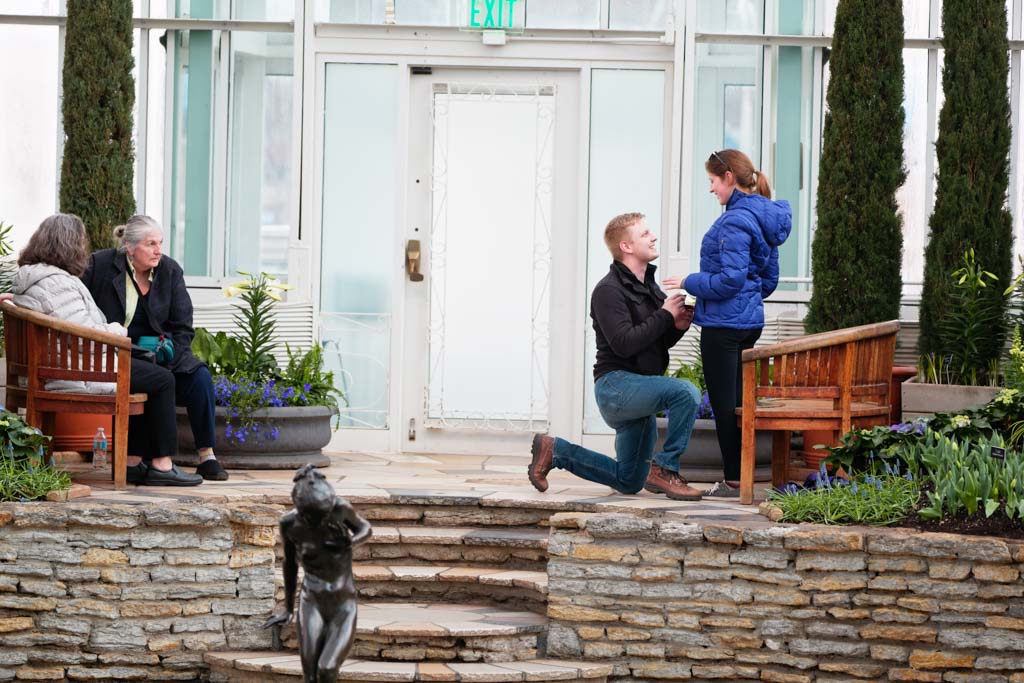 Fun fact, during this waiting time, a surprise proposal happened just behind us! Of course I shot a picture.
Photo Session at the Como Park Zoo
We used the Conservatory for a short photo session. Nadine was at her ease in front of the camera. As you can see, she met with all the physical stereotypes of a Ukrainian woman (blonde, blue eyes, beautiful and extremely charming) and that was very pleasant for me, having the feeling to work with a professional model!
Maybe I will start considering moving from Minnesota to Eastern Europe country!
Each time Scott was looking at her, I saw his eyes shining. Also that was pretty easy to catch, the love between those two one made them look like two kids in love!
An Intimate Wedding at the Marjorie McNeely Conservatory
Once everyone arrived, the ceremony finally started. The officiant stood at the center of the altar, while the groom and the bride walked down the aisle together.
It was a pretty conventional ceremony. They exchanged their vows, exchanged their wedding rings and ended kissing each other.
I loved the way they smiled after the ceremony, like partners who managed to go through a challenging and dangerous situation together.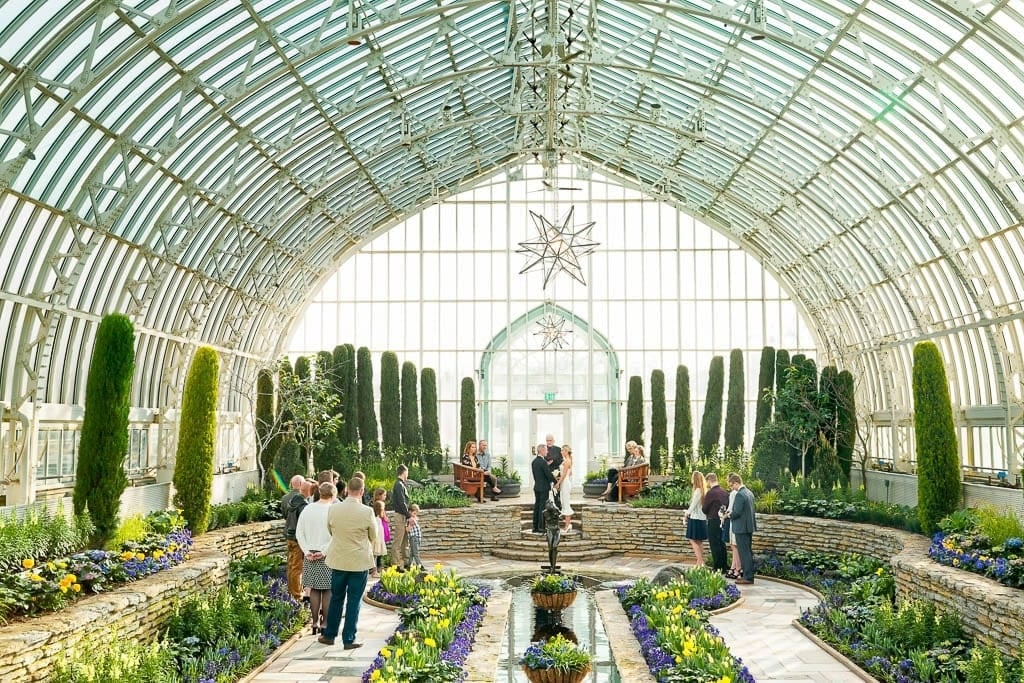 Wedding Reception
After the ceremony guests quickly left and went to the Nicollet Island Inn Hotel for the wedding reception.
It's a beautiful place, and I had a lot of fun staging more bride and groom portraits.
Should you plan your wedding at the St Paul Zoo and Conservatory?
First thing all, I am not working for the zoo, and I do not have any connection of any kind with the zoo, or the city of St Paul, MN.
Secondly, I love this place so, if you decide to get married there, send me an email!
Thirdly, here is the list of things you should know and take in consideration.
All kinds of spaces for receptions
The park provides all kinds of space to host a ceremony or a reception:
the Berglund Wright room
Pretty modern and functional design, it offers a limited view on the Conservatory and can host 60 guests seated.
The Porch
It is probably the most elegant room (but also the more expensive). It features a floor to ceiling glass windows and its direct views on the Conservatory reflecting itself in a pound. The porch can accommodate 240 seated guests.
The Bullar Rainforest
With a functional design, it offers a view on the bird's exhibition. It's not the brightest room, but offers a terrace overlooking the Como park zoo.
It can go up to 200 seated guests.
Ordway Gardens
Located in the Bonzai with a view on the Japanese Garden, it's a bright room with a lot of windows (modern glass house without real architectural charm). With only 50 seated guests, it's great for small weddings.
Polar Bear Lodge
Finally, the Polar Bear Lodge, offering a view on the bear's enclosure, is the smallest room (30 guests seated), and probably the darker too. It is as small windows, and the wall is covered by wood, which is not recommended in photography!
All Kinds of room for your ceremony
That's probably the most exciting part of the article for a wedding photographer!
The Sunken Garden
Simply the most beautiful glass house!
The North Garden
I am a big fan of lush greenery, but the room can only welcome 30 guests.
The Enchanted Garden
This marketing name design the space just in front of the conservatory. With a sunset light, the place is just gorgeous. Nevertheless keep in mind that you have a road between the conservatory and the garden, and that outdoor locations are subject to weather.
Ordway Garden
Modern and bright. It is covered.
Excedra
In Greek an exedra design "an arcade with a bench or seats where people may converse". What offer Como Park is more a circular space similar to a pergola. Anyways, the Excedra really don't have the charm offered by the conservatory! If you look at other locations, you could probably find much better and free.
The Lily Pond
It's just a modern stone bridge over a pound (sorry). In my opinion, it should not be rent.
Japanese Garden
Simply beautiful garden!
Other points to keep in mind:
Photography Policy
If you are planning to have your engagement portraits taken, you will have to accommodate a small photography permit at the visit center. That said this is really not much to pay when you see how beautiful this type of place is, full of exotic plants.
Moisture and Condensation
The level of humidity in the air is very high. So if you don't support that, it's maybe not the best places to consider.
Only one caterer
The Como zoo works only with Lancer Catering, which offers pretty good food.
Musicians
Now that you have immersed your guests in nature, with a good gatherer, hire some musicians to experience synesthesia.
Chairs
That's a small detail: the chairs included with rentals are pretty massive and functional chairs (no aesthetic). Having nice with Chiavari chair, or Ghost chair would probably be a great idea.
Rentals time varies depending on the room or space you want to rent. Keep in mind that, the Como zoo and conservatory is a recreational area before being a wedding venue. In consequence many rooms would be available only early in the morning or after the zoo is closed. Of course, as far as possible, avoid having your photos taken during the night if you want to fully take advantage of the location!
Como Park Zoo and Conservatory have a lot of parking, which is pretty convenient for your guests to park.
Conclusion, a unique glasshouse in Minnesota:
The Marjorie McNeely conservatory offers all kinds of rental options (basic to the amazing), at different hours. If the zoo and conservatory can accommodate large groups of ceremony and reception (200 guests), most of the room are suitable for small and intimate weddings (30–40 peoples).
Also, I would especially recommend the Sunken Garden and the Porch, which guarantee you amazing backdrop for your portraits and thus great memories of your event. You won't find such a beautiful glasshouse in the state.
Better than trusting me on my word, you can read reviews on the net, and must have all you should go and check yourself. The entrance of the Marjorie McNeely Conservatory is free, and the staff is very friendly!
---
3 Other wedding venues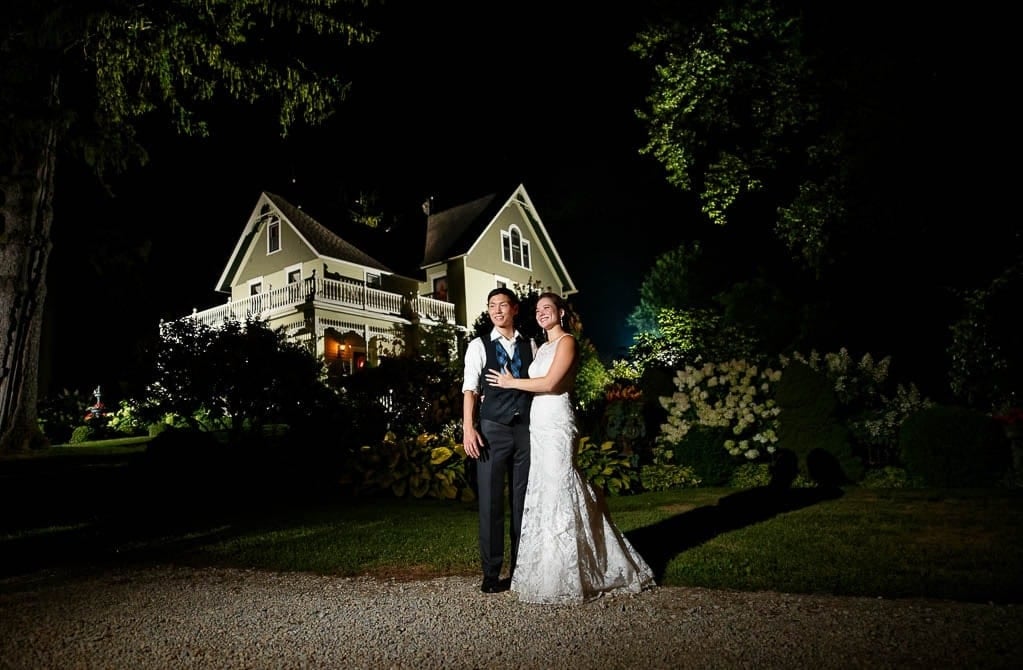 Berwood Hill Inn
Located in Lanesboro, MN (two hours' driving from Minneapolis), Berwood Hill is charming historical and rustic venue that pleases photographers and couples.
It offers a charming Victorian house, a view on the rolling valley, and a cottage gardens with sculptures.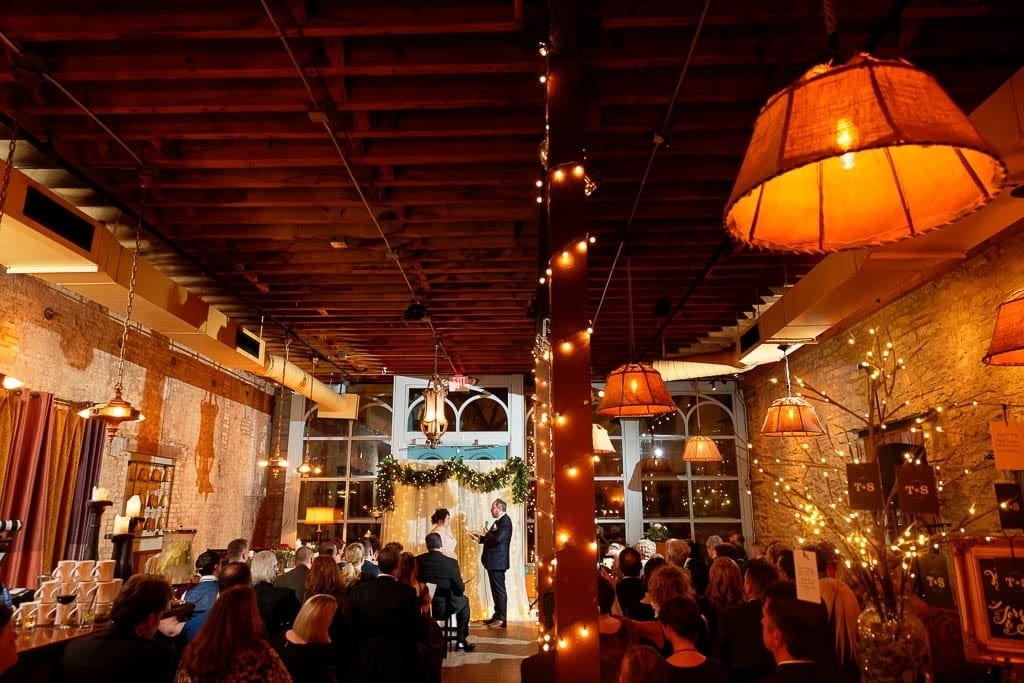 Aster Cafe heritage of the Mill City history
It s perfect for medium size celebration in Minneapolis, MN. The Aster Cafe was built during the prosperous period known in Minnesota more than one century ago, the rehabilitated warehouse, made with red brick hall, exposed steel beam and vintage wood is nothing but charming.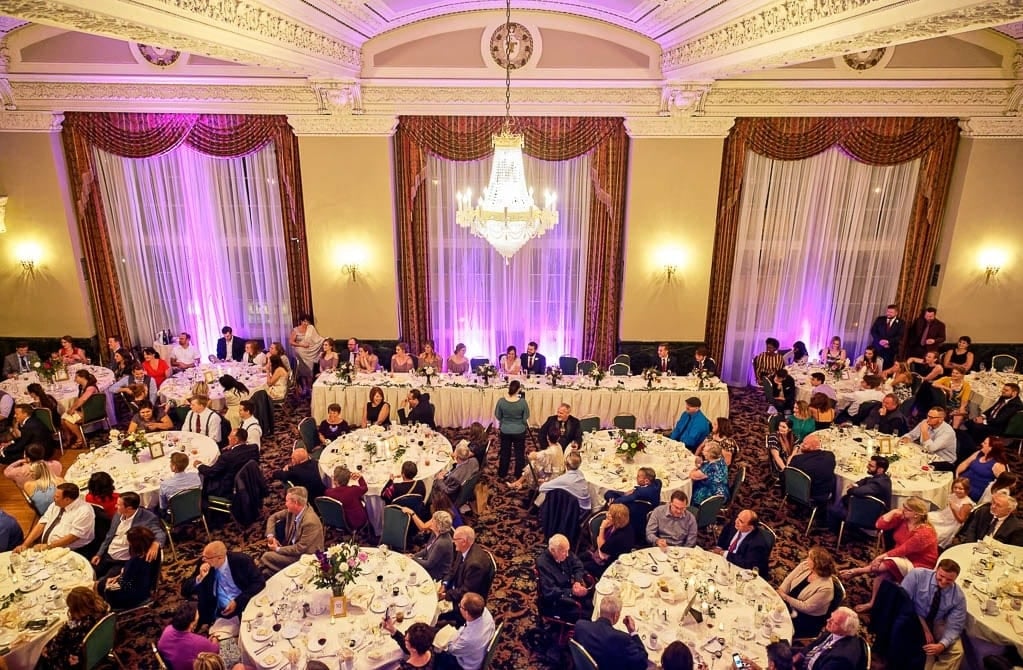 The Tremendous Gentlemen Club
One pride of Minnesota and a dream for photographers is the Saint Paul Athletic club (located in St Paul, MN). It's stunning hall and its amazing ballroom for weddings. It's located downtown at the 340-Cedar Street (which is also the name of the hotel in the same building).