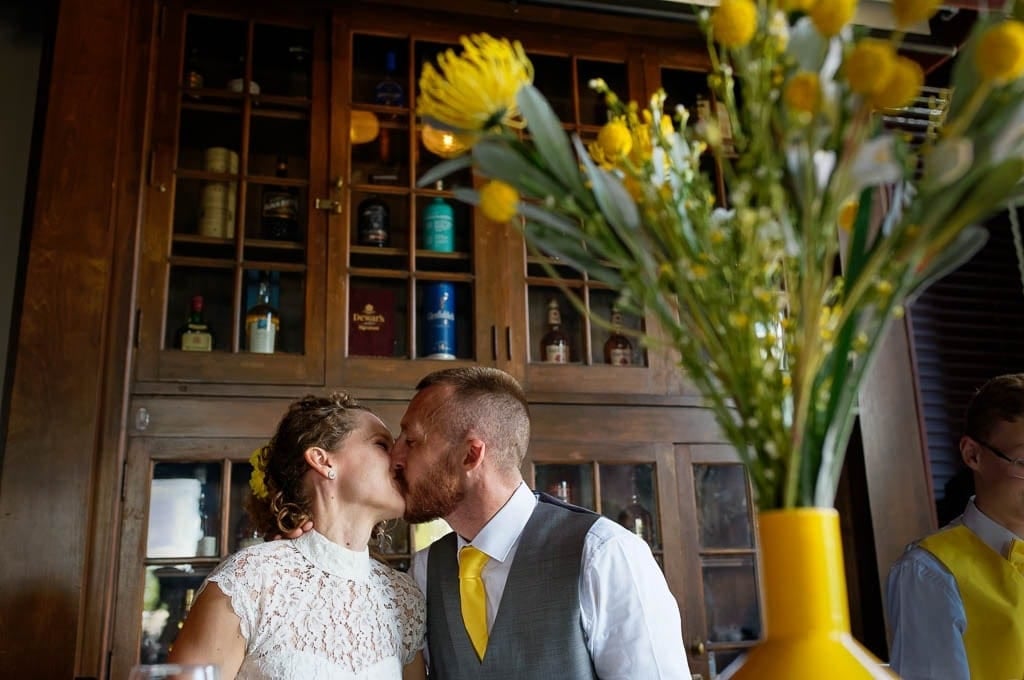 A Sophisticated Gastropub for small Reception in St Paul Minnesota
Jared & Tiffany's Wedding at The Happy Gnome
After she said I do in the Irving Park in the Cities (in front of Harriet Island) for their intimate wedding in Minneapolis, their celebration took place in the firehouse room, at the Happy Gnome in St Paul, MN.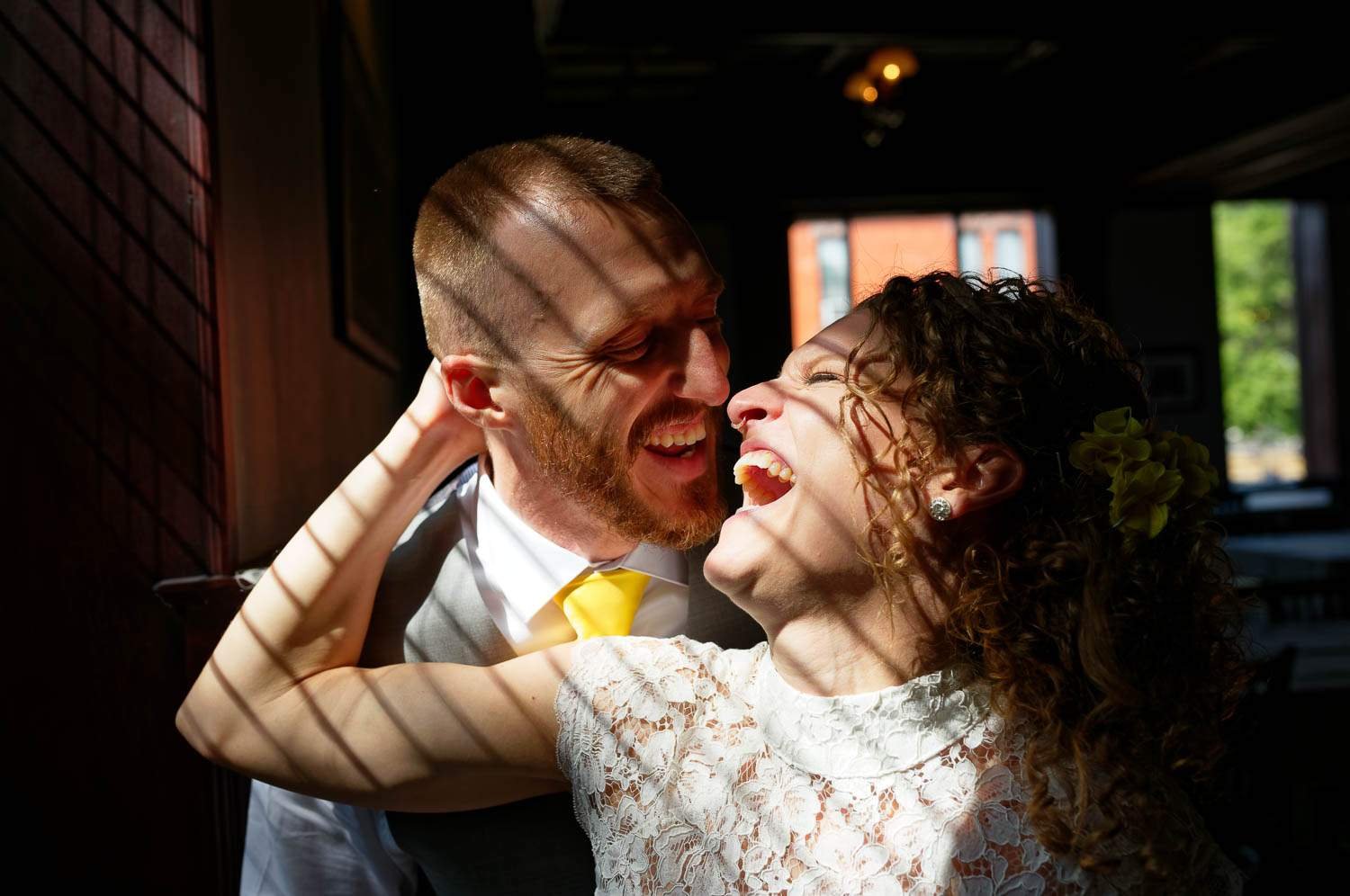 Intimate Reception at the Happy Gnome Saint Paul
Tiffany and Jared decided to host their wedding reception at the Happy Gnome. This gastronomic restaurant is located in Saint Paul on Selby Avenue. They chose this restaurant because the food is good (a mix of simplicity and sophistication). It's an elegant and picturesque restaurant, convenient located, and they didn't need a huge wedding venue.
The reception was in continuity with the ceremony: simple, timeless, welcoming, centered on the dearest family members and devoted friends, and offering them fun. The new husband and wife had set up a finger print tree (I let you guess the color of the ink), a DIY photo booth with Polaroid, and games.
After sharing champagne, variety of beers from Minneapolis, or other cocktails, they started their luncheon. They ate some delicious hors d'oeuvres and entree! No kidding, that's one of the best restaurants I have eaten in the Twin Cities. Check the caterer menus, they are delicious!
Some Special Wedding Photos
After the dinner, they cut their wedding cake carefully decorated by Mandee's Cakes. The top was ornamented by a personalized figurine of the bride and the groom performing dead lifting. I wanted to take advantage of this idea, and involved the innkeeper. She helped me to design a fake dead lift. We staged a funny picture of the silhouette of the bride on the groom performing dead lifting in front of the floor-to-ceiling windows.
The Happy Gnome a Photogenic Place for Small Events close to Minneapolis
I was delighted to discover this wedding venue and the firehouse. It's a charming well-decorated restaurant. Beside funny gnomes in the patio, they have dark wood panels and a sophisticated ornamented wood ceiling remembering the old world, such a chic gentlemen's club atmosphere. Adding to that a dark carpet, it's pretty obscure event space. Thad said, in the sunny day, several large windows, more than a stunning view on Minneapolis and the Twin Cities, allow enough light to enter for a good professional wedding photographer to shoot pictures of the lovers engagement in good conditions.
Also, as previously mentioned the food was just succulent! I have no idea of their wedding package, but I can testify to the food is more than fabulous. And on the top of that, the staff was nice and responsive. For your special day, check their menus and follow their recommendations (scallops and mussels are mouth-watering).
So, if you are in the process of planning your intimate wedding, it's definitely a good place to celebrate a small wedding.
So, What Really Made This Intimate Wedding Unparalleled and Unique?
Suspense…. The toasts. Not the parents' ones (even if they were great), neither the brother's (even if it was touching). What really made the reception step out of the box was the kids' toast.
Toast is usually an emotional moment, but in this small and intimate wedding it was very emotional.
In France we have an expression "The truth comes from children's mouth," and that applies well to this situation. Kids told the bride (their new mother), how much they were happy she married their father and how much they were thrilled to have her as a mother. It's the kind of very intimate and deep declaration that is not always easy to formulate, especially in public!
Indeed, you have probably already faced a situation you have to speak loudly in front of a lot of people. It's not easy and most people try to avoid that, even in small and intimate weddings!
A Special Toast
Well, those children took the microphone (the braver first, so the girls of course), and made a joint declaration of love to their new mother.
It was spontaneous and improvised with their own words, own sensibility and most of all, their own sincerity. It was deeply genuine and beautiful. The bride was crying (and I guess she was not the only one). A Minnesota wedding photographer, I try not to be overwhelmed and to focus on shooting candid pictures, willing to document this moment for them, later. I was thinking of them looking at their wedding book in twenty years and remember all that. My eyes were wet, too. When I left, I gave my congratulations to the bride and groom, and I was still emotional with a lump in my throat.
Conclusion on This Wedding at the Happy Gnome
I can't thank enough Jared to trust me from our first contact on the internet and letting me catch his surprise proposal. And then later, I would like to thank him for his non-traditional wedding. This couple was so friendly during all this perfect day.
This unique day is one of those that make me go back home with a big smile and make me remember why I am a wedding photographer in Minneapolis.
Should you consider the Happy Gnome if you are planning a restaurant wedding?
5 argument to book
What fallows is only my subjective opinion, and I do not have any link or any interest in the Happy Gnome.
Gastropub
It's a real gastronomic restaurant with a talented chef. The food is really succulent and way beyond what I am used to tasting at weddings.
Firehouse Room
With wood panels on the walls, the Firehouse with its fireside offers a warm and chic atmosphere, quite similar to a gentlemen's club. Of course, the fireside is especially appreciated during winter.
The View
You have an open view on Minnesota Capitol and the St Paul. Cathedral.
All the amenities needs
Conveniently located on Selby Ave, this 2-floor restaurant offers all the comfort needed to welcome guests: a great team offering a perfect service, a private room for your celebration (the firehouse), a private parking, large bathrooms amenities, and a patio for the summer.
Selections of Drinks
If you love beer, the bar offers a large choice of craft beers in association with local brewing company. In addition to the beer selections, they also have selections of whisky and bourbon.
Option to host a rehearsal dinner
If you already book your venue but want to share a good meal with your close relative, then the Happy Gnome can be a great idea for a rehearsal dinner.
6 Locations near the Happy Gnome for a photo session
For your engagement session, you can easily go to the best place in Minnesota, in Taylor falls, MN. But on your wedding day, that would be much more complicated to abandon your guests to their own for 4 hours.
That's why I propose X location close to the restaurant to have your pictures taken.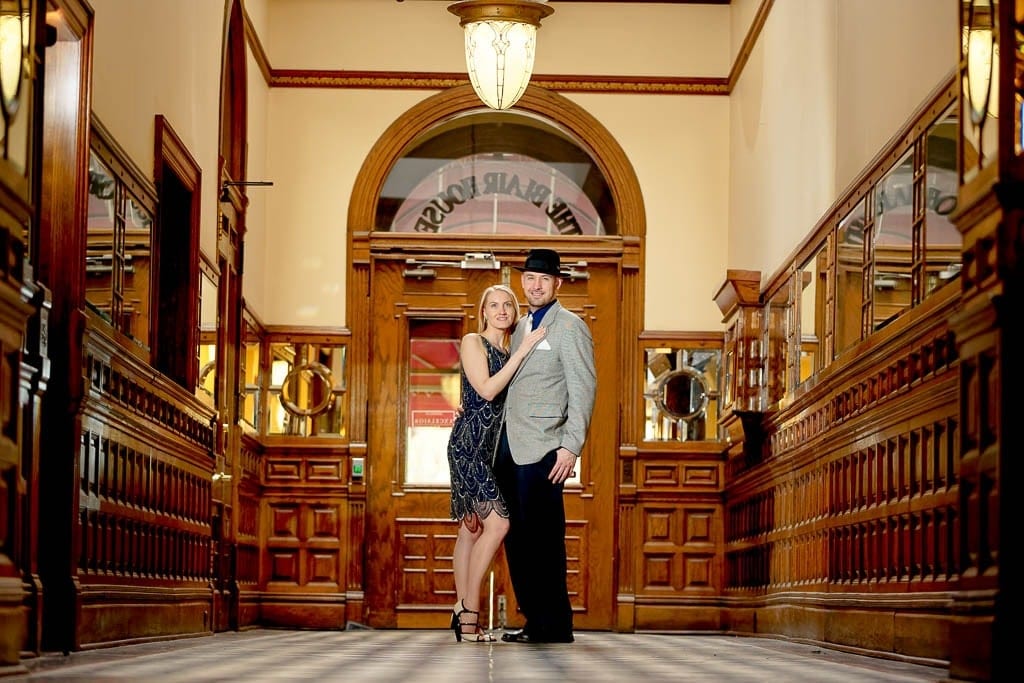 Nina's cafe
If you want to save time, just go to the corner of the street. Nina cafe and the W. A. Frost Restaurant buildings built in 1889, feature a Richardson Romanesque style.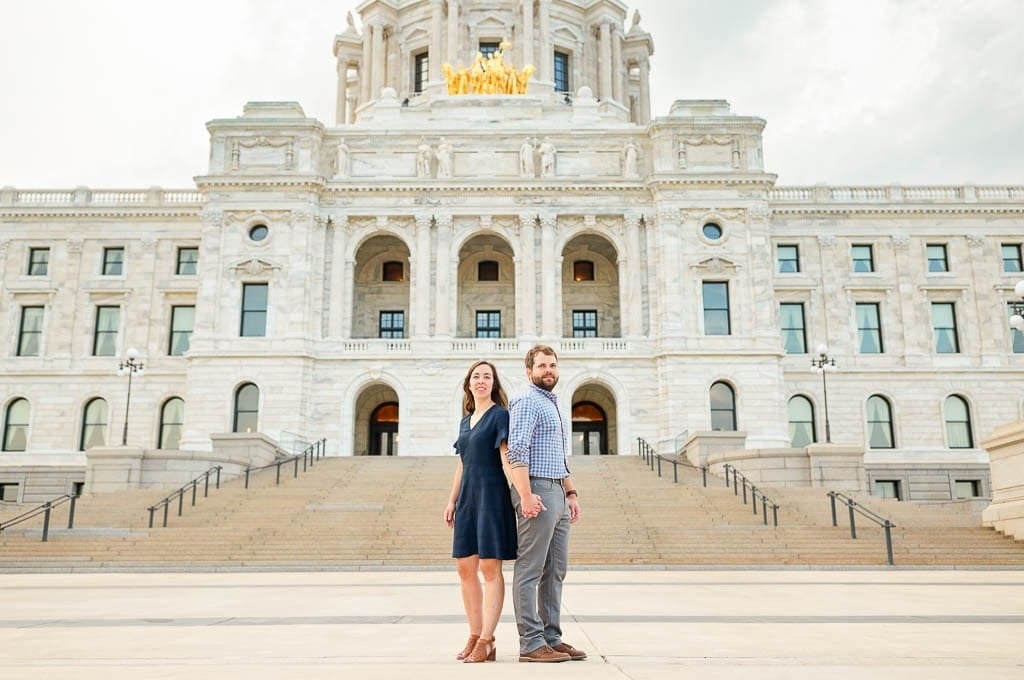 Cathedral and Capitol
They are literally at the end of the street. The bright stone of both buildings would work as a great background, especially during a cloudy day.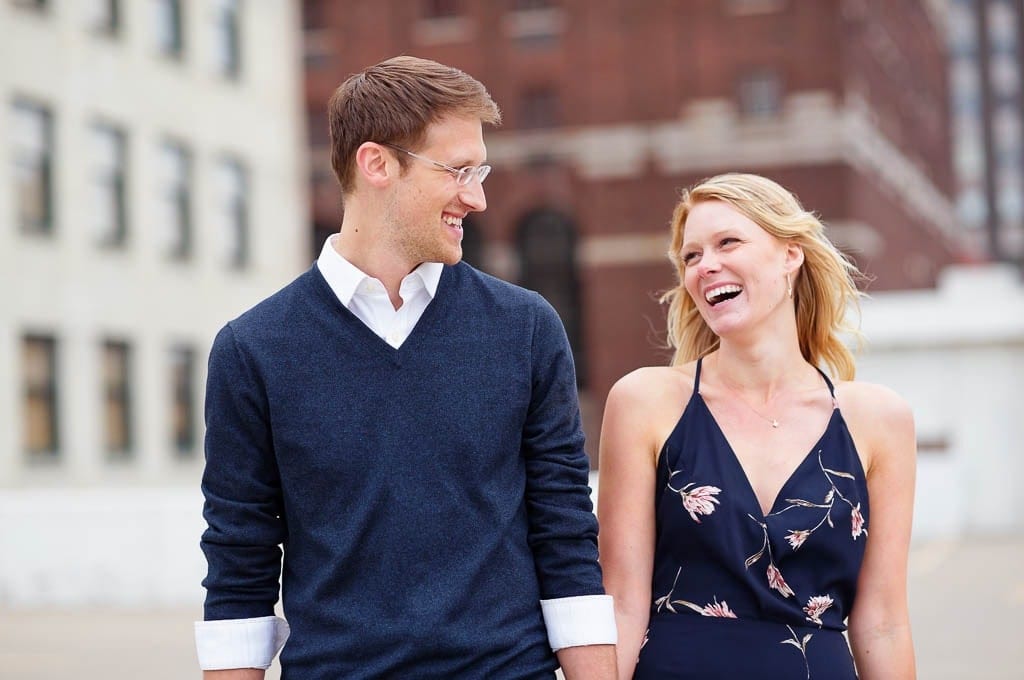 St Paul Rooftops
If you read my articles, you should know I am a big fan of rooftops!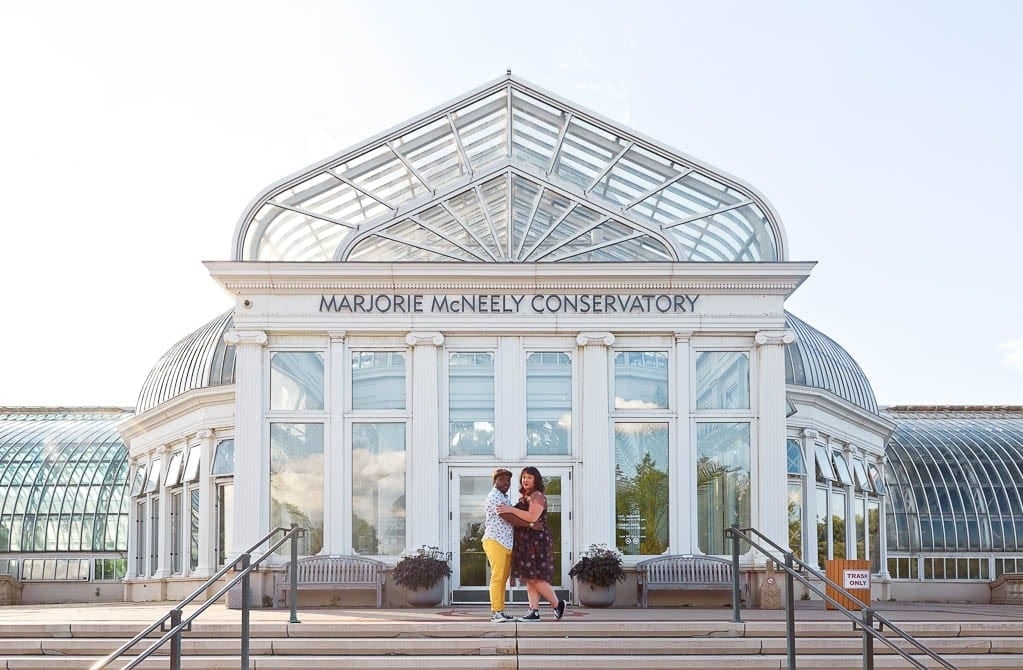 Como's park
Located at 13 min by car, the Como Park and its conservatory is a well-renowned location in Minnesota.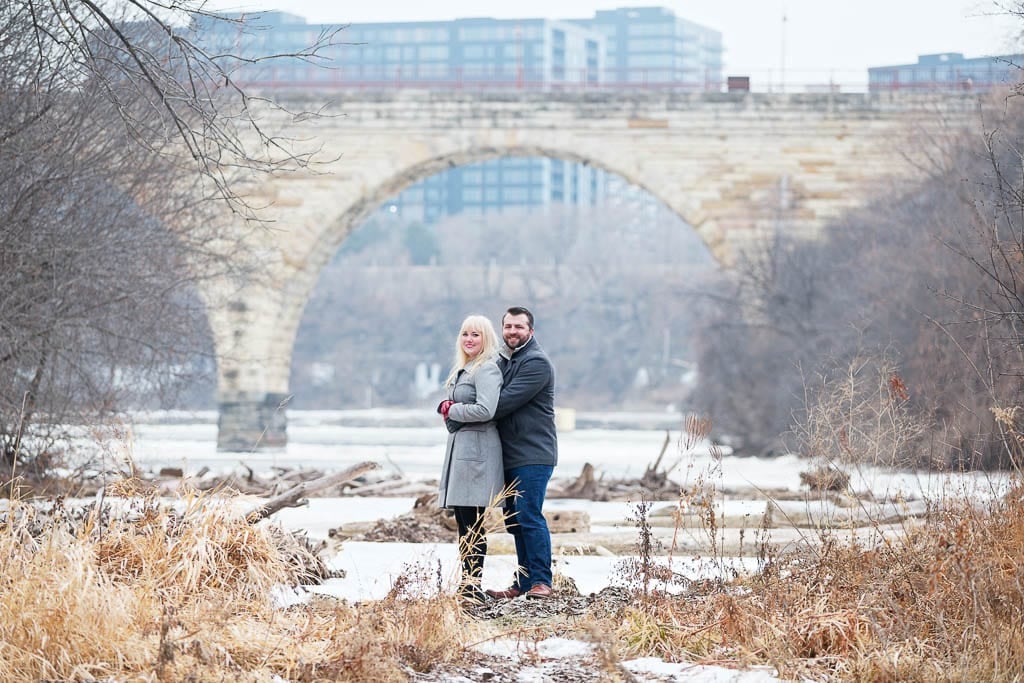 Stone Arch Bridge
You won't need much more time to reach the iconic Stone Arch Bridge and the multiple adjacent complementary options available.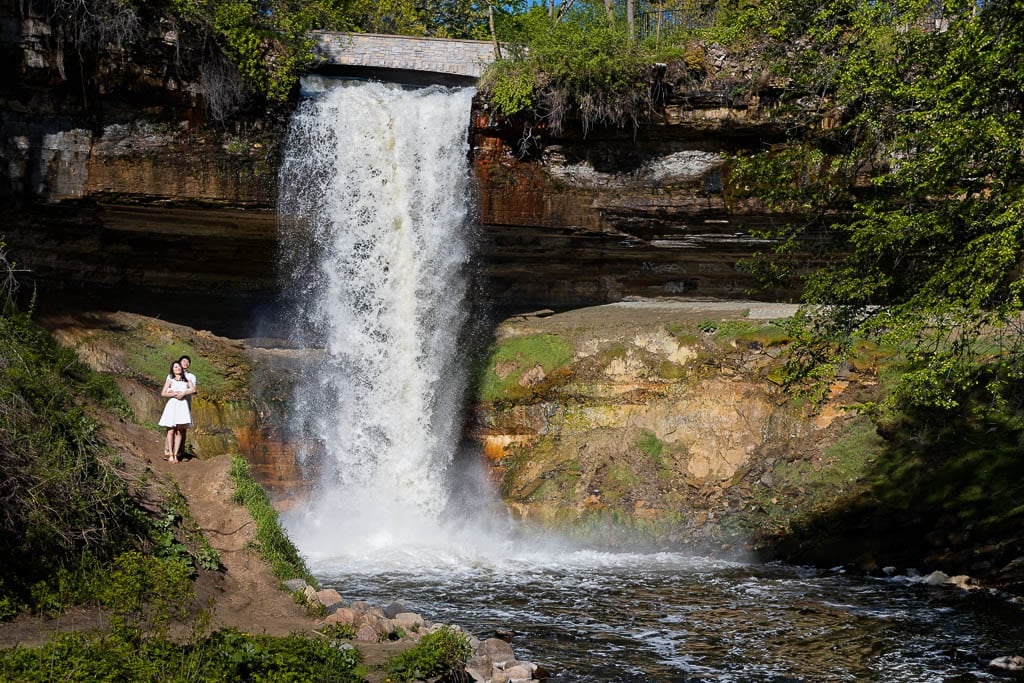 The Minnehaha Falls
Located at 15 min Driving of St Paul, MN, the Minnehaha falls (loved for engagement session), are one of the most famous parks in town.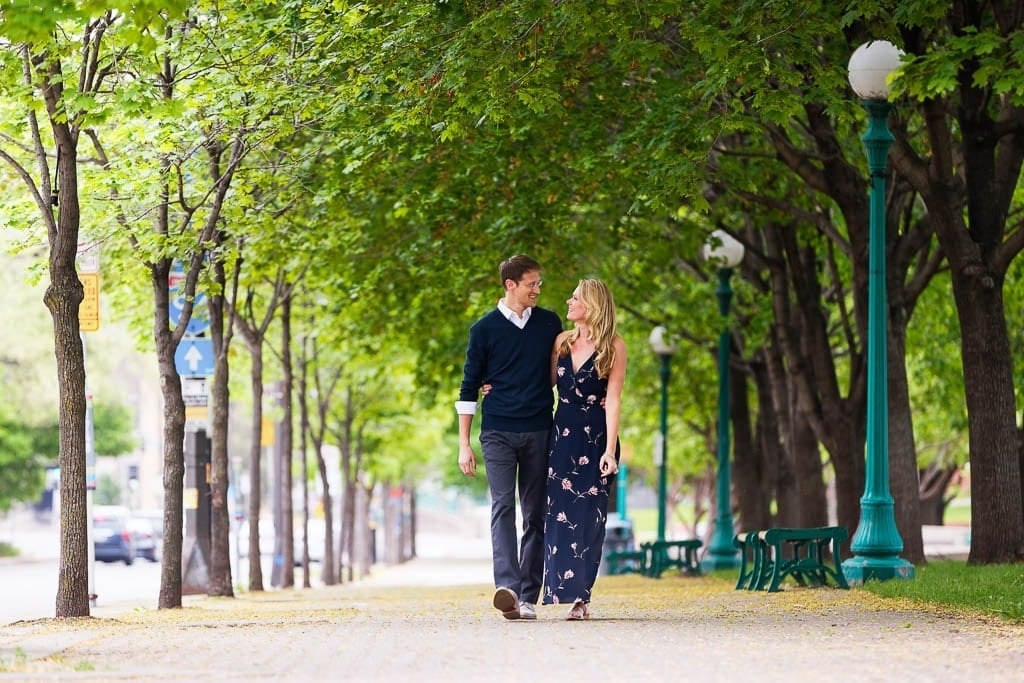 The Kellogg Mall Park
Conveniently located in St. Paul, MN, The Kellogg Mall Park offers a stunning view on the Mississippi River the Minnesota Landscape. It also features an arch and a fountain that can be used from bridal party pictures.