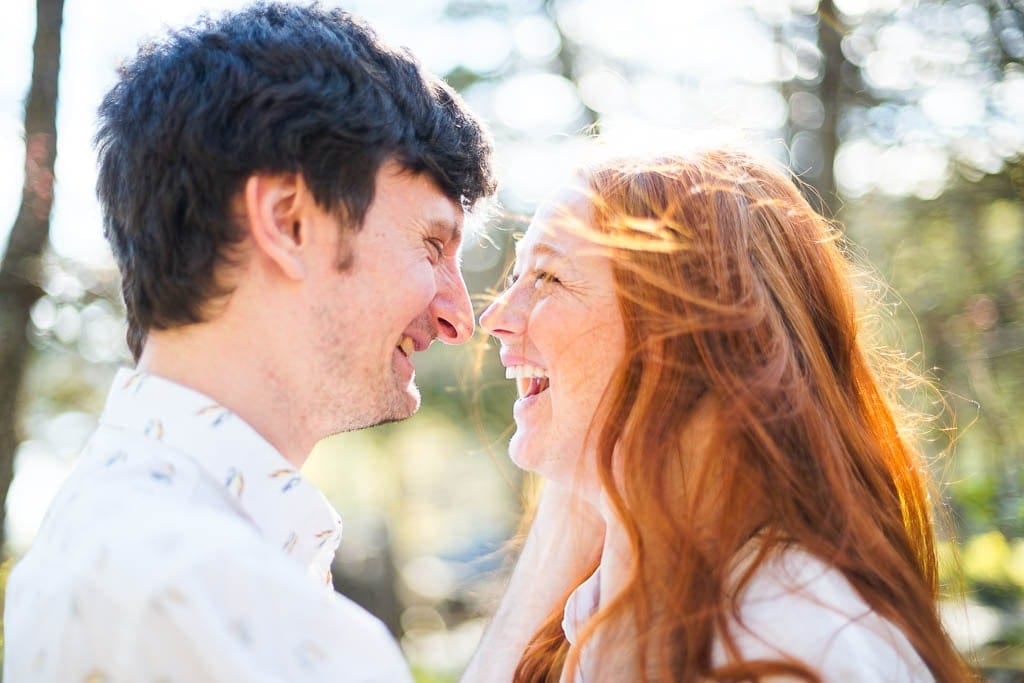 Discover Taylors Falls, Best place for pictures in the 10,000 Lakes State
Gina & Michael Engagement Photos at Taylors Falls State Park MN
If you are tired of the flat south-east of Minnesota and its nice park for engagement session such as Harriet Island in St Paul, then drive 1 hour from Minneapolis to the north to find a gemstone.
The engagement session I am about to share with you is one of my favorite of the year. It was a magical afternoon, and this successful engagement session results from the combination of many good elements.
It took place in Taylors Falls, MN, and it implies two talented people: Gina and Michael.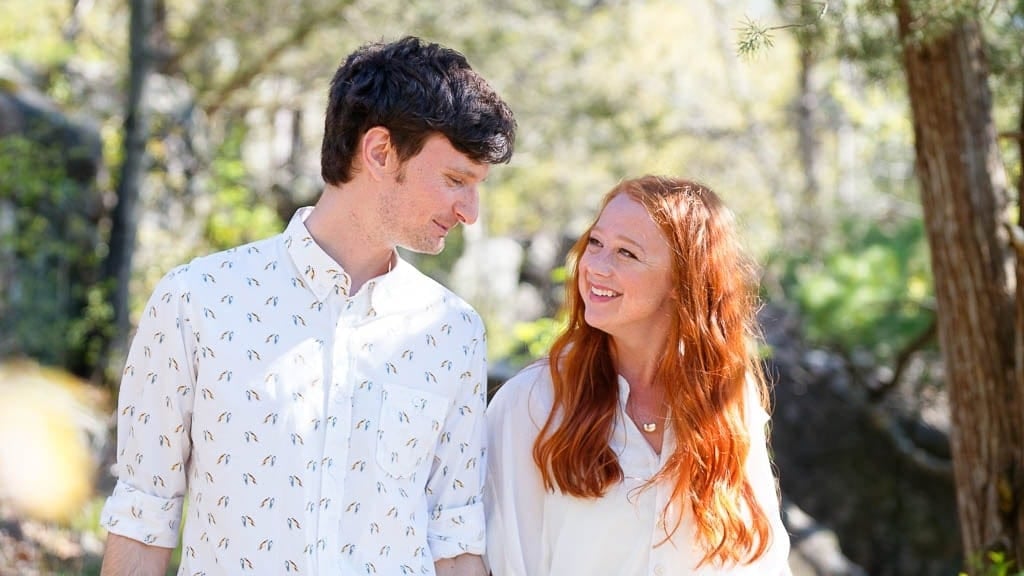 A perfect couple for this Taylors Falls engagement session
Gina is a stylist, and she has created her own brand. She is definitely an artist, while Michael is the crazy scientist working on solving the mystery of the universe; he is an astrophysicist. They fell in love in Europe and as a result they were planning to get married overseas.
But they wanted some engagement photos in the North Star State, so they can create and send the save-the-date cards.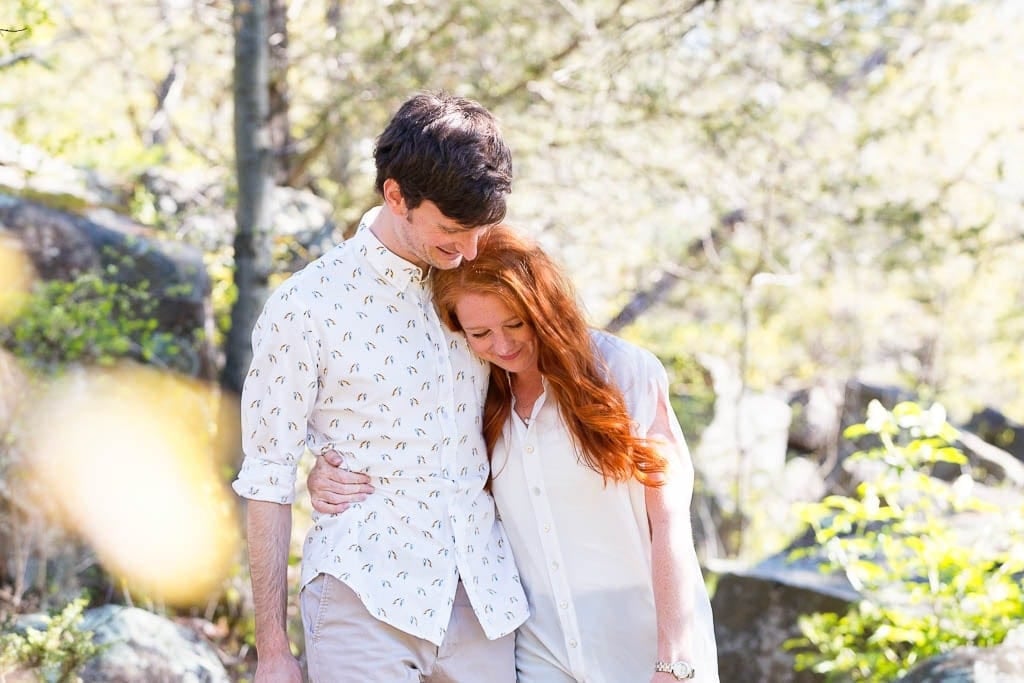 Not the Minnehaha nor the Saint Anthony Falls
Instead of choosing the classical park (such as the Harriett Island) , Gina wanted waterfalls, but not the local Minnehaha falls located in Minneapolis,MN. Given she grew up in Minnesota she knew the place pretty well, and she decided to drive up north, on the way to Duluth, and to stop at the Taylors falls. That was a really great choice!
A Place That Doesn't Look Like the 10,000-Lake state (no offense)
Located one hour driving north from the twin cities, on the St Croix River, the Taylors Falls are different from the south-east of the state (which is pretty flat and dull with some exception). Given it was my first time shooting there, I arrived sooner in order to scout the location.
I always do that when I don't know a place, and I think every wedding photographer should do the same.
A mountain style for your engagement session
If you ask me, a professional wedding photographer for location options in Minneapolis,  I could give you hundreds. But, like many photographers in Minnesota I have my favorite spot. The place where I'm 100% sure that I will take good portraits. This place, maxing mountain, river, and pines is one of them!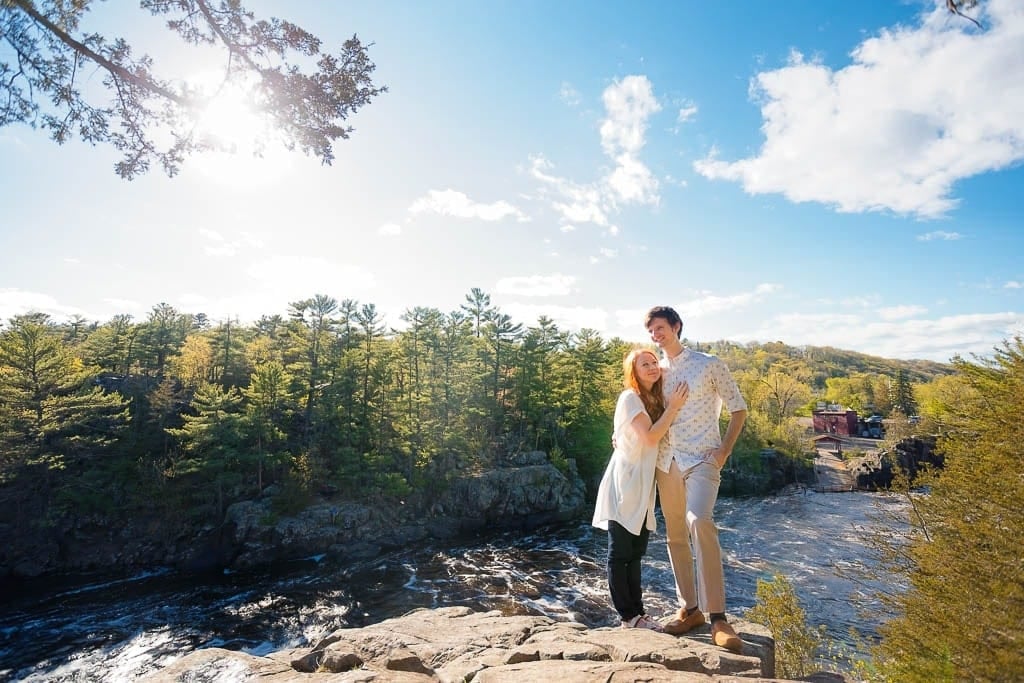 A Touch of Alpine
Actually, the State Park makes me think about the mountains in the north Duluth (like the ones in Lutsen). There are some people climbing the rocks, some people kayaking on the St Croix River, some people hiking and some eagles in the sky. It's like being on vacation in another country.
A "Season Proof" Location
We were in May, and it was the beginning of blooming season. Also, the vegetation was not very green yet. That's why the State Park is a great place given it is covered by a lot of pine trees. Therefore, we can't really feel the lack of leaves on the trees. Actually, a significant advantage of this state park is that you can take pictures all year long.
Even during a cloudy winter day, your background won't look sad (as it would look sad in a traditional deciduous forest). Indeed, the green of the pines contrasts with the gray of the stones, the warm brown of the dead leaves, and dropped pine needles with the white foam of the wild river. The rocks generate some dynamic perspective offering many points of view on the landscape.
Covered by snow, a white landscape with a vibrant blue sky would also be a perfect option (as far as there is no ice).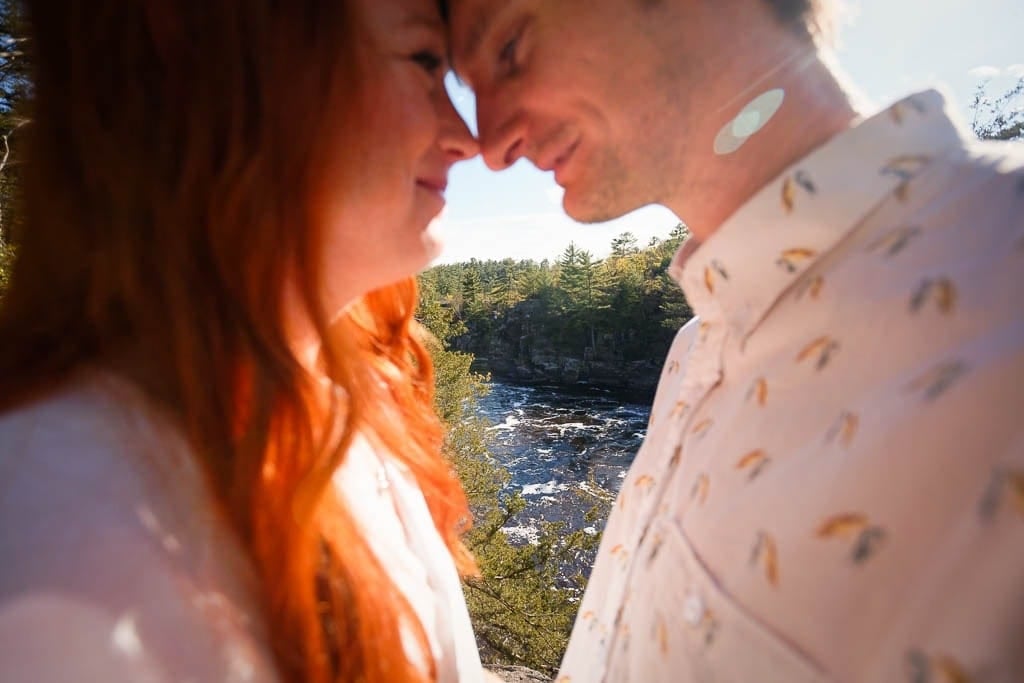 Immersion With the St. Croix River
The St Croix River following the falls is pretty wild and turbulent. The falls generate a lot of noise and produce a fog made of tiny water droplets expelled in the air. That actually helps create a sensation in connection with the place, since all of your five human senses are activated in this natural location. That's what we call a moment of synesthesia.
The Taylors falls is a famous state park, and a must for photographers. So if you are planning an engagement session and if you are tired of lakes and flatlands, then don't go further! It's the location to go!
The local restaurants are great, so you can enjoy the rest of your day in the adjacent city! The town offers a lot of outdoor activities. But if you prefer, you can simply visit the historic downtown,
Why choose an adjacent venue to Taylors Falls
If you desire your bridal party, or your husband and wife pictures to be taken at the falls, give-up to the fancy restaurant celebration in Minneapolis, Mn, and prefer a local venue. You have a choice between several ones, such as the remarkable  bright Maple Ridge Farm, the rusting Big Rock Creek, the amazing fairy Bloom Lake barn or the traditional Terra Nue Farm (MN), the modern Dancing Dragonfly Winery (Wisconsin), or the cute historical Brick house Getaway (also in Wisconsin), just to name a few.
Ideal for surprise Proposal and romantic Destination Elopement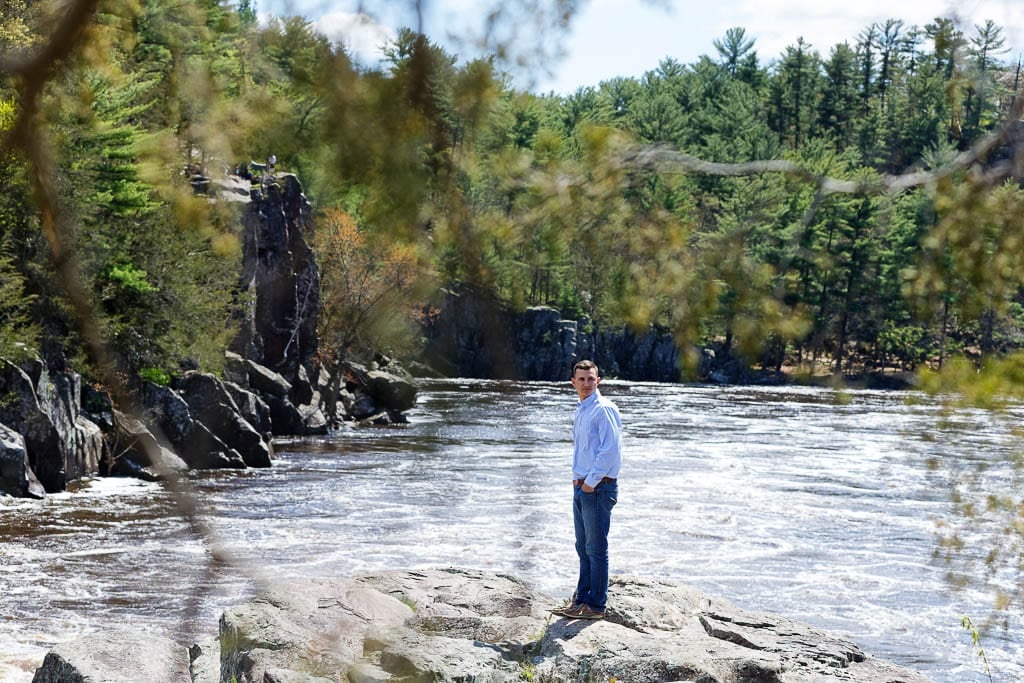 Whereas you are planning to ask your fiancée to become your wife, or you are preparing to escape for an elopement marriage, the Taylors Falls state parks would fit your needs beyond your expectations.
I have already covered the first scenario (surprise proposal). There are plenty of rock to stand, while your photographer would hide behind a tree, creating a stunning background.

If you dream of your elopement marriage in an enchanting environment,  you can decide on any spot to have your relationship immortalize into beautiful shoots. What's more, you can take advantage of your elopement weekend to visit the area, hick, do some canoe or just have a romantic dinner.
Stillwater Vs. Taylors Falls
Very often, when I first mention the falls to couples, they consider a closer location, in the birthplace of Minnesota, which is also a nice town located alongside the St. Croix River, with hills facing Wisconsin.
Nevertheless, the comparison with Stillwater stop here. Indeed, the rock formations are clearly not the same, and they don't offer the wild forest aspect you can find at the Taylors Falls.
Like Gina Match Your Clothes, Hair and Light
Gina, as a stylist, knew exactly how to match her nerdy boy friend (a real scientist) clothes and her own. She coordinated the clothes colors with her amazing red hair. During the afternoon, the sun provided us with a warm and yellow light to use for Taylors falls engagement session. All that put together created what I would call a perfect combination of elements for photography.
Have you noticed the way the wind in moving through Gina's hairs makes them fly in the air and helps them catch the sun rays? I love this portrait!
I should thank my assistant who created the wind moving a large reflector up and down.
What I recommend is usually to dress with light and long dresses that take the wind.
Madly in Love
I don't know if I need to describe the way they looked at each other and held their hands. He is shy but when his eyes cross hers, he becomes the guy with the largest smile in the world. She looks at him with stars in the eyes, she enjoys his jokes and the way he holds her. He is making jokes all the time, and so she is laughing all the time. He is making fun of himself, of the fact he is not what we can call a "a regular model'. And thanks to his charming talent, all worked well!
Conclusion on This Location for Photo Sessions
If you are looking for something different from a simple Park in St. Paul MN (such as the Kellogg Mall Park), to have your relationship capture, those falls might be the perfection solution. It works great in every season, but would reveal its full potential during fall.
Actually This Taylors Falls engagement session didn't end up here. After the waterfall, we drove back to Minneapolis. We skipped the Lake Harriet, and instead climbed on a rooftop to have access to a crazy view on the city skyline, in order to shoot more photos.
I am so glad they chose me for their special adventure!