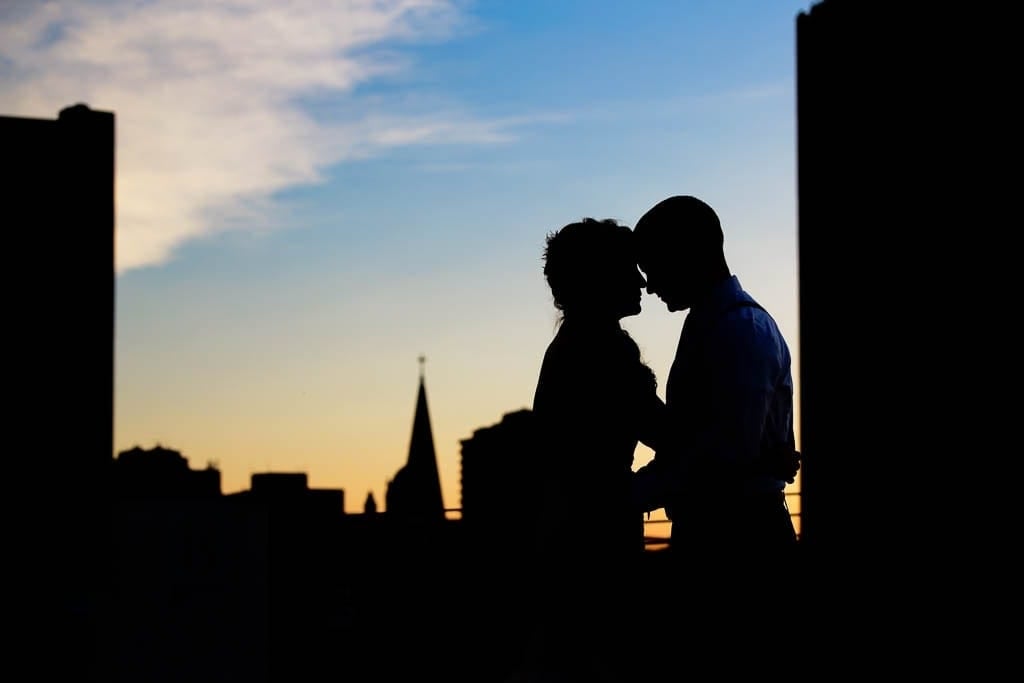 Laura & Hudson at wedding pack with stilly faces at the Lowertown
Laura and Hudson Wedding at Lowertown event Center Saint-Paul, MN
After promoting the Rooftop for engagement session in the Twin Cities, let's follow Laura and Hudson day, from the makeup to their ceremony celebration in a basement venue. As always, I will take advantage of this couple special event, to share with you their choice (hoping that can help some readers), then I will detail the venue, and finally I will present similar or alternative options.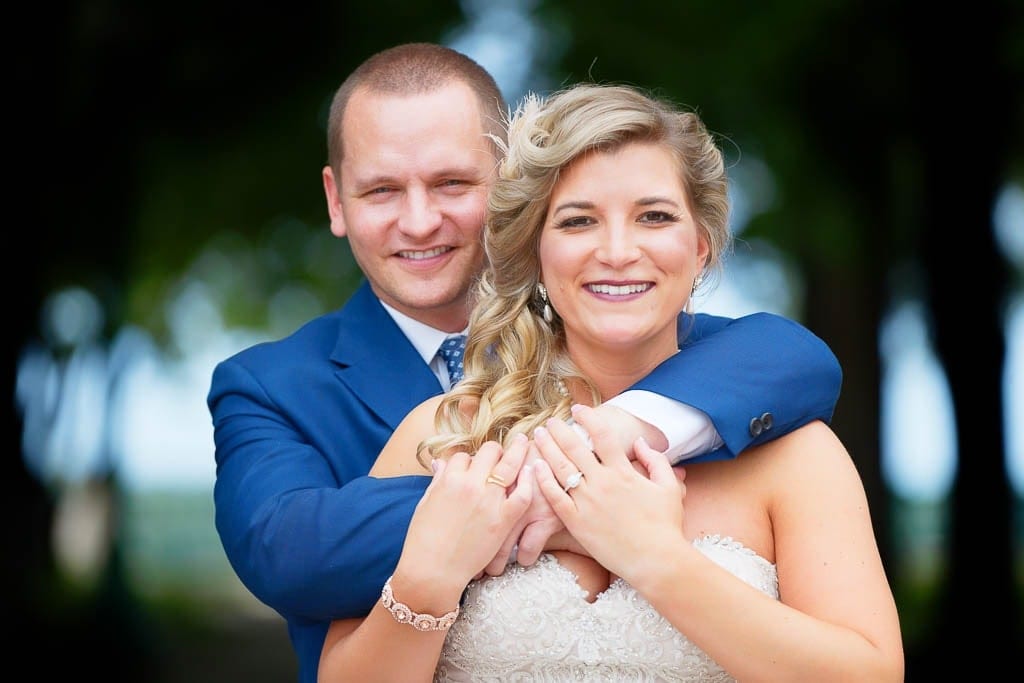 An Attaching Couple
Laura is a nurse, a job that I really value and appreciate. Tacking care of people is a really exhausting work to do, but rewarding in a human aspect. Hudson is busy selling warehouse options to big companies. As you might notice observing the pictures, he is madly in love with Laura. He is the kind of groom who would do anything to create a large smile on her beloved face, and he will be, I am sure, a great father. Laura is clown, daughter of another clown, her father. She joked and made silly faces all day long. As most women, she is the artistic touch of the couple, paying attention to details. For this wedding you will see a lot of prohibition periods style (30s). Also, as many women, she needs to be reassured and reconverted. And this what Hudson excel in, with tinny stars in his eyes.
Preparation at the Hyatt Place St.Paul
We first met in Minneapolis while they were looking for their wedding photographer to cover their ceremony in the Twin Cities. I warn Laura and Hudson that I would take not only the beautiful expected pictures, but also the unexpected moments: stress, tears, silly faces and awkward silence.
They give me the green light for a real authentic reportage, and I had a lot of fun doing that all day. That especially applies to Laura who laughs all the time.
First Look
When the bride and the groom were both ready, we stage a first look. For that we used the Hyatt Hotel Lobby. It's indeed a nice lobby that features enhanced part of the previous building offices: custom.
Bride and groom portraits
We fallowed the first look with bride and groom pictures with the cinematic art nouveau door of the previous Custom House.
The bride wanted pictures at the adjacent Mears Park. Unfortunately, we discover one week prior to the event that a Jazz festival was hosted on the place. Luckily, there were other options to take advantage. For instance, I wanted to bring them a rooftop.
But first we head toward a small park downtown, facing the Mississippi River and the Harriet Island.
On the way, we also stop taking a few shoots on the Robert St to take pictures on the bridge.
Group pictures on the Kellogg Mall Park
After that we take the traditional bridal pictures on the Kellogg Mall Park, taking advantage of the fountain, the arbor and the view on the city. Then we run out of time and head to the Lowertown event center.
Wedding celebration at the Lowertown event center
Their ceremony was like their personality, full of emotions and silly moments.
There was not rehearsal with their officiant (a friend), and thus was a powerful authentic moment. There was a lot of laughs and hilarious situations. I absolutely had fun capturing this moment. Then they welcome everyone with a receiving line.
Finally, they signed their marriage certificate with their officiant and witnesses.
The party
After a grand entrance, they took the microphone to thank all their guests. Then followed the speeches. Some includes wet eyes and tears.
After the dinner, the open the dance, with a remarkable silly dance.
Finaly, before I left we escaped on the rooftop of an adjacent building to take pictures using the sunset light before the night, taking advantage of the panoramic view of the city.
Presentation of the Lowertown event center
A historic building on Sibley Street
Open less than 10 years ago, the Lowertown Event Center a relatively new wedding venue in town. But, if you look at the limestone walls, the steel columns and the frontage of the building, then you understand it's a century-old building.
Post-Industrial and Romanesque Style
As all the historical-style buildings as an interesting life. From the first owner who used it for a medical company, to present owners, it changed hands, and is now used a restaurant and offices (the Park Square Court).
The architecture is pretty interesting. It's a mix of Romanesque and red brick industrial (such as we can find in Stillwater).
So let's see all the particularity (good and bad points) that offer this place:
Good sides:
A Romanesque architecture is a mix of arch windows, and post-industrial style, with red bricks, and steel columns.
A small bridal suite (with a makeup table but no natural light)
A dedicated room to get married (pretty convenient)
A large room for dinner with a wood floor ballroom
Each room is decorated with multiple chandeliers. In photography I usually like to play with them to create artistic images.
Rooms are equipped with table and Chiavari chairs. If you do not have an idea of what Chiavari chairs are, it's a style of nice chairs from Italy.
A wedding coordinator (Charice).
It's located in a complex, so you (or your guests) can enjoy different bars or restaurants to have a drink or a rehearsal dinner the day before.
The downtown St, Paul, adjacent photography spots: Mears Park, the little brick alley, rooftop, rice park, Irvin Park, the Union Depot, etc.
Bad sides:
It's located in the basement of the complex, so there is no window. As a consequence there is not natural light, which is needed for good wedding photography.
Low ceilings, decorated, with tubes or exposed wood beams.
In photography we would prefer a 10 feet high and white ceiling allowing us to use our flashes to properly light a room. This is pretty convenient, especially when we face a low light environment (which is the case in these venues).
Not a dog-friendly place. Like the bride and the groom, you would have to let your four leg best fiend at home.
Public bathroom. They are shared with the rest of the buildings.
A choice of caterers' vendors to hire. You cannot hire the caterer you want, but must choose among a short list of caterers with whom they have developed a partnership.
Parking can be tough in St.Paul Downtown.
On the last point, I would like to thank Charice the coordinator, who was pleasant to work with. I value Charice responsiveness and flexibility each time I ask her something. For instance, the caterer staff was not very enthusiast nor reactive to serve me my dinner fast, and were even rude. That lake of professionalism is something that bothers me, because, I'm constantly running all day long, and only have a short window frame to eat between two events to photograph. I can't eat and take pictures at the same time. Well, after a few words with Charice my dinner was ready.
4 Alternatives in Minnesota
If you like the historical aspect of this venue, you might be happy to discover 4 other historic venues.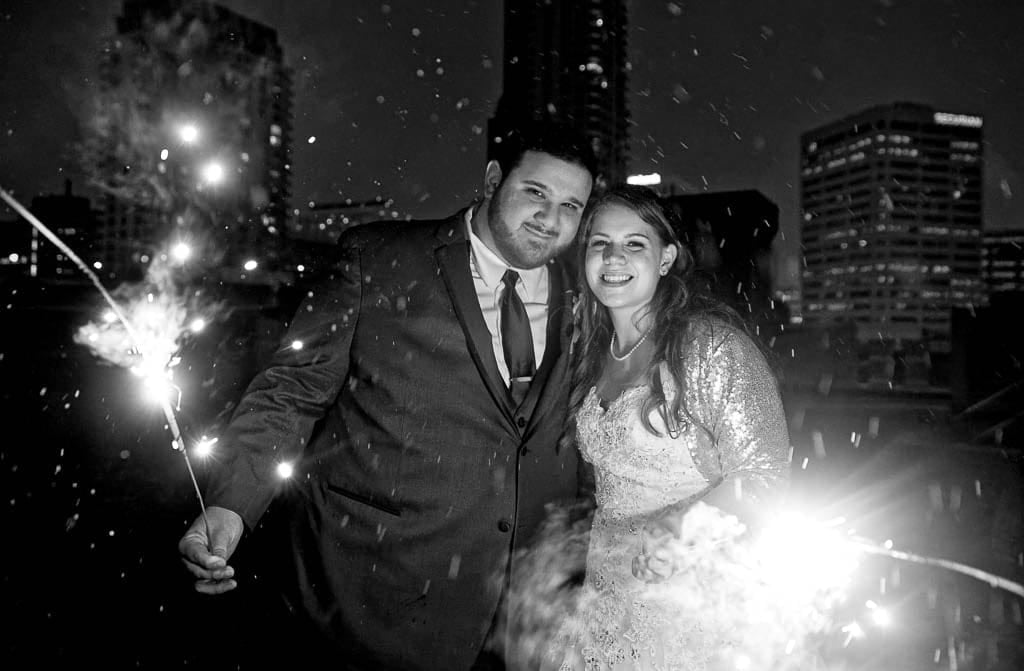 413 on Wacouta
The 413 on Wacouta is located, as you can guess, on Wacouta Street (in the same block). The Wacouta is very similar to the Lowertown event center.
It's also the underground location of an historical building, with lime stone wall. In other words, forget natural light for your images. They also have a dedicated room to celebrate unions. And, on the top of that, they offer the bride and the groom access to their rooftop!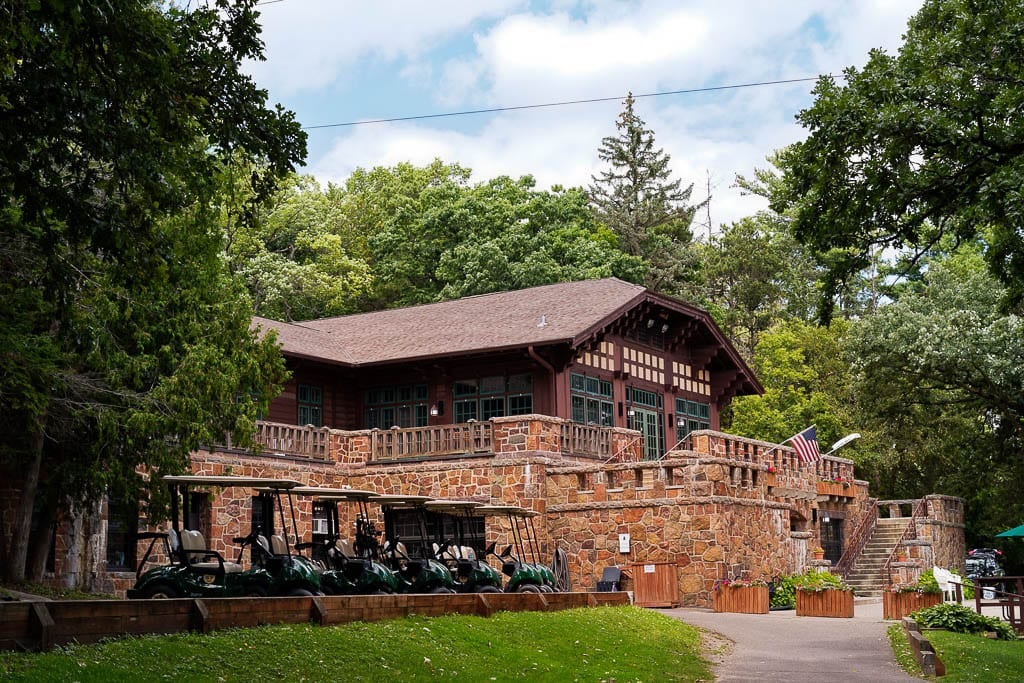 Theodore With Park and Chalet
Located to the west of the Minneapolis, MN, the Theodore Wirth Park features a gem, the Theodore Wirth Chalet. The architecture style is inspired by a big chalet in Switzerland . The massive and exposed wood beam, in addition to the wood windows, and a very huge fireplace create a cozy atmosphere in winter. At the bottom of a hill, it's surrounded by nature (pine forest), golf clubs.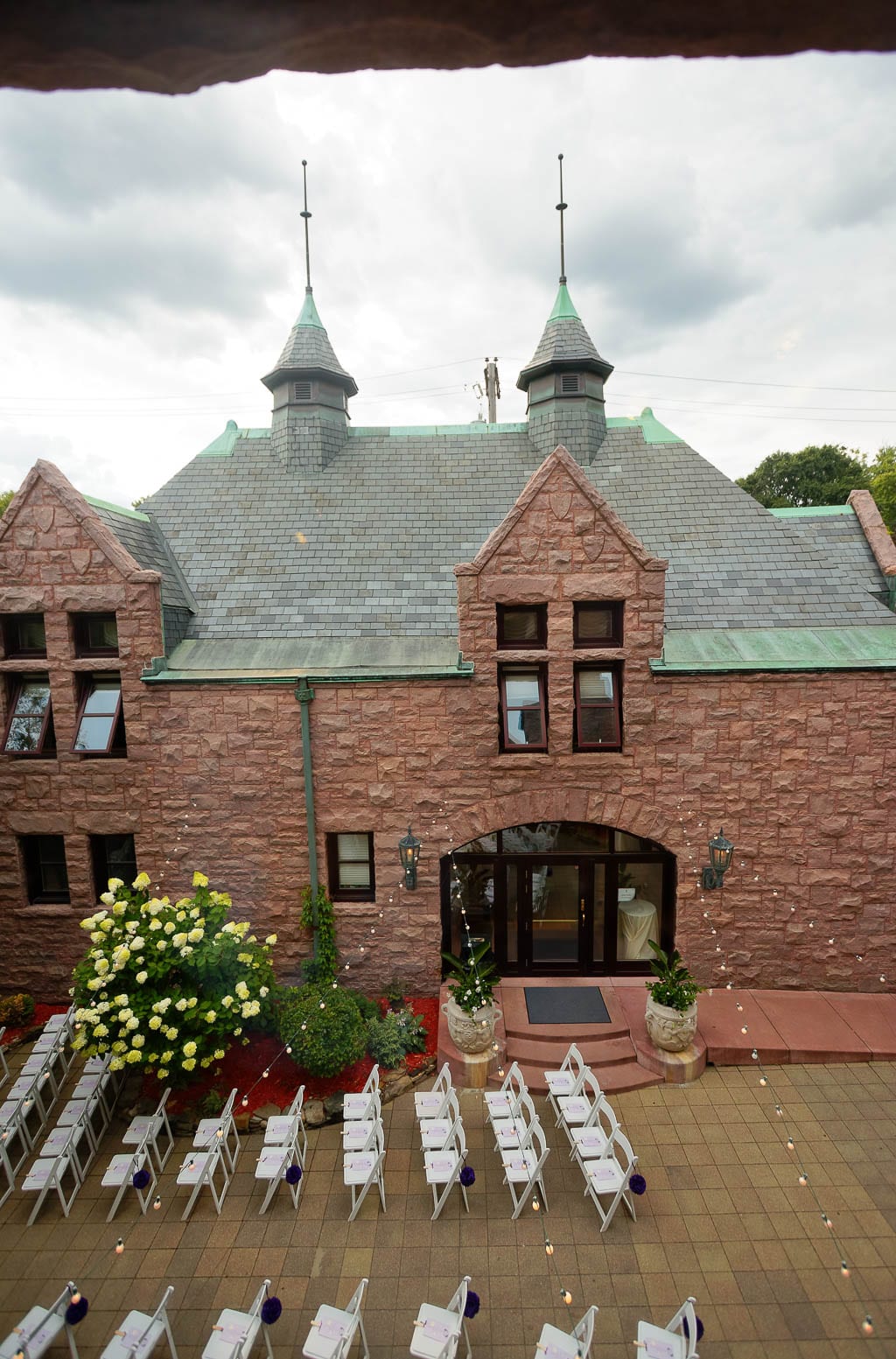 The Van Dusen Mansion
The Van Dusen Mansion and it's outstanding bridal suite and makeup room in Minneapolis, MN, is probably one of the gorges venues to get married in Town. The owners are nothing but the large wedding company Bellagala offering all kinds of wedding service. One of their business is wedding photography. Thanks to a very good marketing strategy, they showcase stunning images that give authority. The bride and groom expect such a result. But, it is the reality, hey hire low "professional" photographers (people that are not good enough to work as established independent). Read the reviews on the internet to learn more about couple disillusions.
Nevertheless, despite the fact that I would personally recommend hiring an independent photographer than using any of those big companies, I have to admit that investing in such a mansion was very smart. It's just a gorgeous place, and a dream to photograph.
The usual limits of the mansion are their capacity to handle a large group, but thanks to the modern extension Van Dusen Mansion can welcome large group events.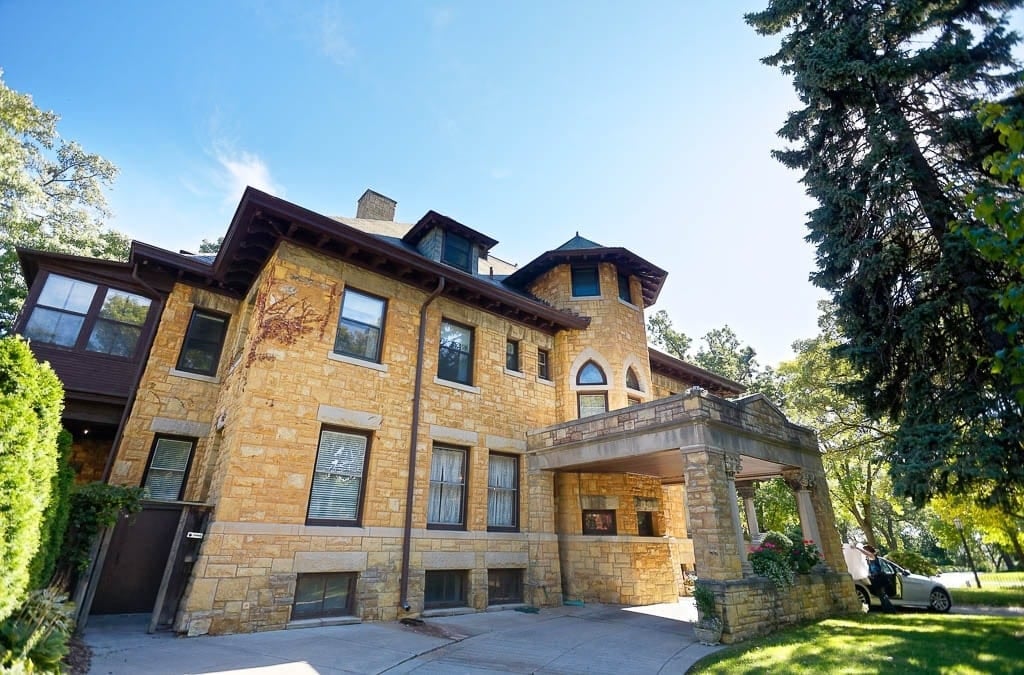 The Summit Manor
The Summit Manor, well known by wedding vendors, is another gem in the area. It's a remaining of the glorious past, when Industrial Revolution, brings prosperity to the Mill City. The Manor is located just a block behind the St.Paul Cathedral and the James, J. Hill's house (the railroad tycoon). Its walls, covered with dark wood panels, its floor, the chandeliers on the ceiling, give to the room an aristocratic aspect.
What's more it offers a garden with an amazing old century oak that would protect your outdoor ceremony from the sun.
Nevertheless, this manor can handle only small to medium group events. So if you are planning to invite 200 guests, it's maybe not the best option.
Conclusion on the Lowertown Event Center
In my opinion, the Lowertown event center is a great place to great married. It's beautiful and well located in St Paul Downtown, allowing you to take advantage of the other photography spots (such as the Mears Park).
Nevertheless, the low ceilings and the lake of windows and the low light environment are a big problem for great wedding photography. Also you would need a very good photographer to have good pictures.
In consequence, if you are planning to getting married there, call me and send me a message!