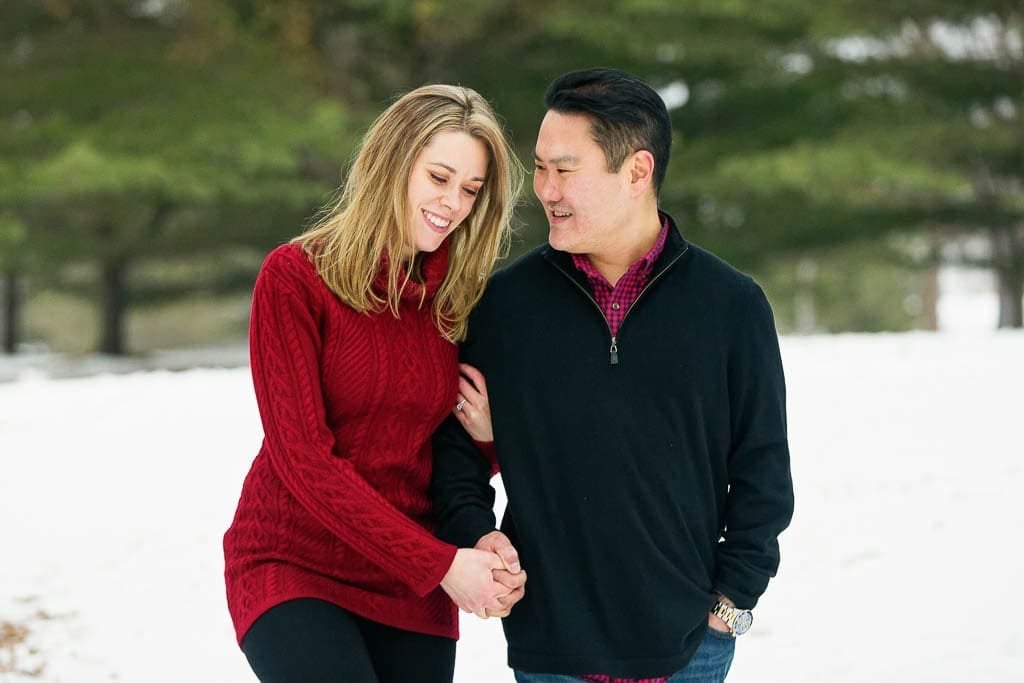 Liz & Alex Winter Engagement Session
Theodore Wirth Park Engagement Photos in Minneapolis MN
In the last article, I turned my camera toward the Twin Cities rooftops touting the advantage of hosting your ceremony or your engagement session in such an alternative location.
Today I will introduce to you Liz and Alex and their photo session at the Theodore Wirth Park. We will see what the advantage of such a big park are, and also introduce the wedding venue that they chose for their big day!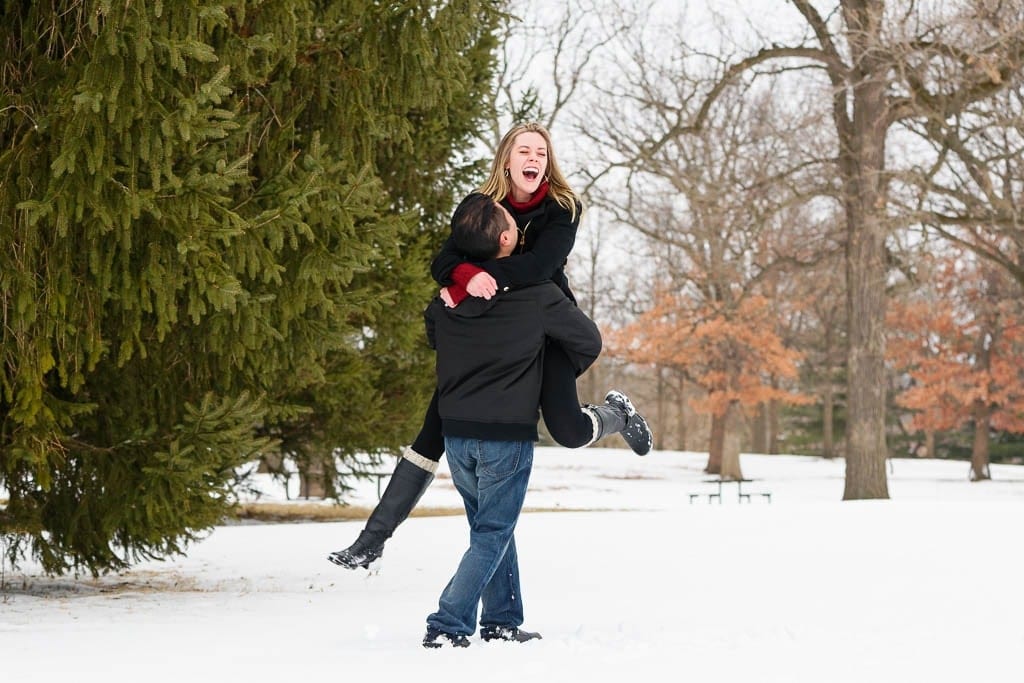 A Kind and Genial Couple
I first meet Liz and Alex in a bar in Lyndale in the north-west of the metro area. They were referred to me by one of my colleagues wedding photographers who were already booked. For our first meeting, Liz and Alex chose a gastro-bar they knew and enjoyed. They were very sensitive about the quality of the food and the photos. I understood the reason when finally ask them what their job was, they both work in a restaurant as chief. That's probably why they have developed a high taste for quality and luxury services.
Of course we ended speaking about food and quality. I created a burst of laughter when I told them that, despite the fact that I was French and studied art for 7 years at university, I didn't consider myself like super picky about the food. I think that anybody can experience pleasure eating un-heathy junk food!
And I believe it's the same for photography.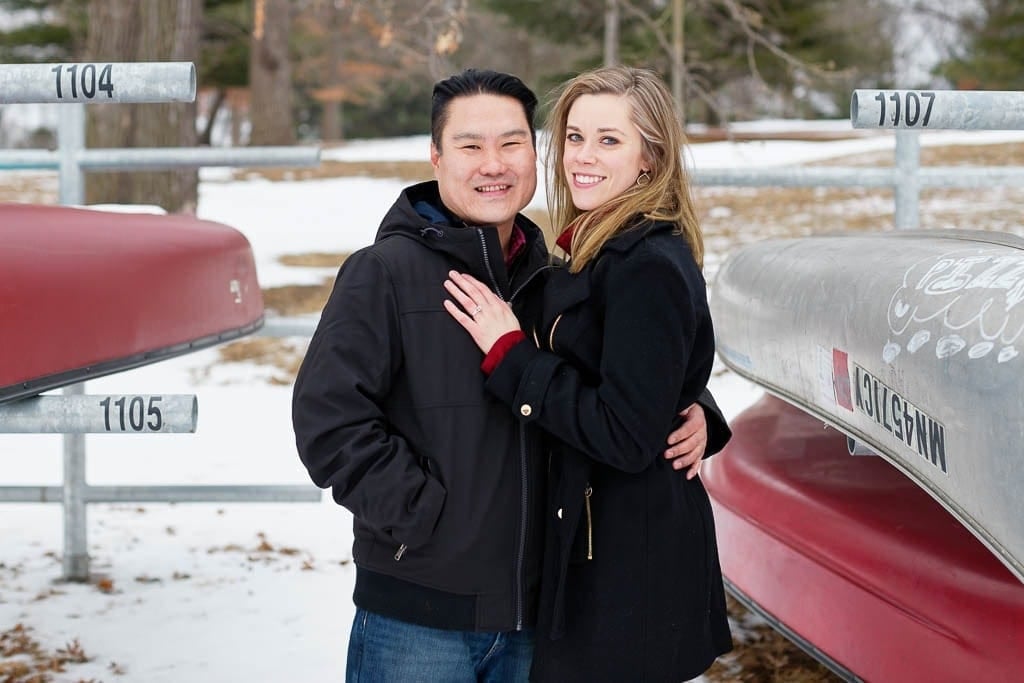 City Park offering a variety of landscapes
Located in the Golden Valley Neighborhood, this park, despite his size is not a regional park, but the largest park of the Minneapolis Park system. It's a 780-acre park, offering forest, oak trees, pines, meadows, golf gold, trails and hills. It features a large lake (the Wirth Lake), several pounds and the Basset Creek.
If you wonder who was Mr. Wirth and why all the venue heritage of his name, well, you might be surprised to learn that he was "just" the superintendent of the parks.
Hills
Hills are valuable and appreciated in photography. Indeed, they allow photographers different angles and thus to create a sensation of a depth in pictures. Having your pictures framed in a landscape with rocks and pines that remains we Duluth, or the great Wisconsin Hills is a must. Indeed, if the nearby Mississippi River can sometimes be boarded by bluff, the local vegetation is less spectacular, especially during winter.
Liz and Alex Theodore Wirth Park engagement session
It was winter session, a few days after a snow storm.
Liz and Alex brought a bottle of champagne and a blanket. They wanted to taste the French wines, but when Alex tried to open the bottle, the vines sprayed all around which brings laughter.
That incident immediately relaxed the atmosphere and created good vibes.
After that we roamed near the lake, while some people were doing cross-country skis. We played with the pines tree, climbed on the table and run on the dock.
Finally, we can back to our starting point, and play a bit with smoke bombs (only natural products that don't impact on the nature).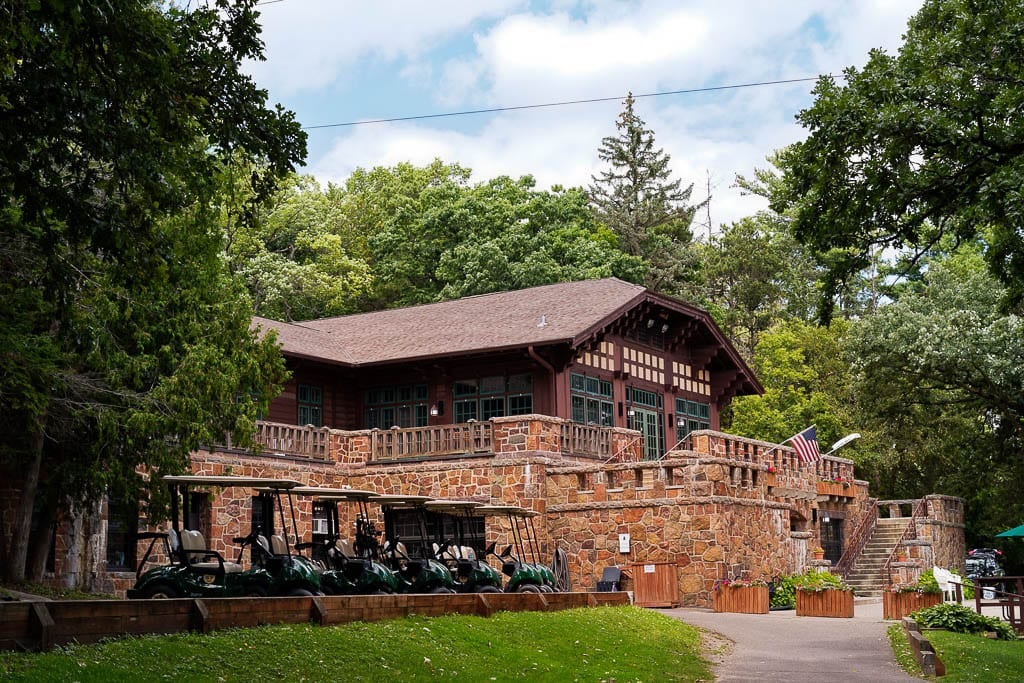 The chalet
To cover their ceremony day in the Twin Cities, Liz and Alex looked for a professional wedding photographer who would put them at their ease in front of his camera, and who would be able to take pictures in low light environment. Because, yes, despite the fact that it's an elegant Swiss style frontage, it's a very dark venue. Indeed, even in June, in the middle of the day under a strong sun, the main room will be dark!
Nevertheless, this venue is pretty gorgeous. It's Switzerland Chalet style, with exposed wood beams, a large fireplace has a soul! It should not be confused with the Pavilion which also welcome weddings, but whom the architecture is more recent and less charming.
A complementary park for Historical venues
If you are not seduced by the Swiss Style Chalet, you can also decide for a manor, a mansion, or even a basement venue in the metro area.
All historical buildings need a complementary touch of nature for their pictures.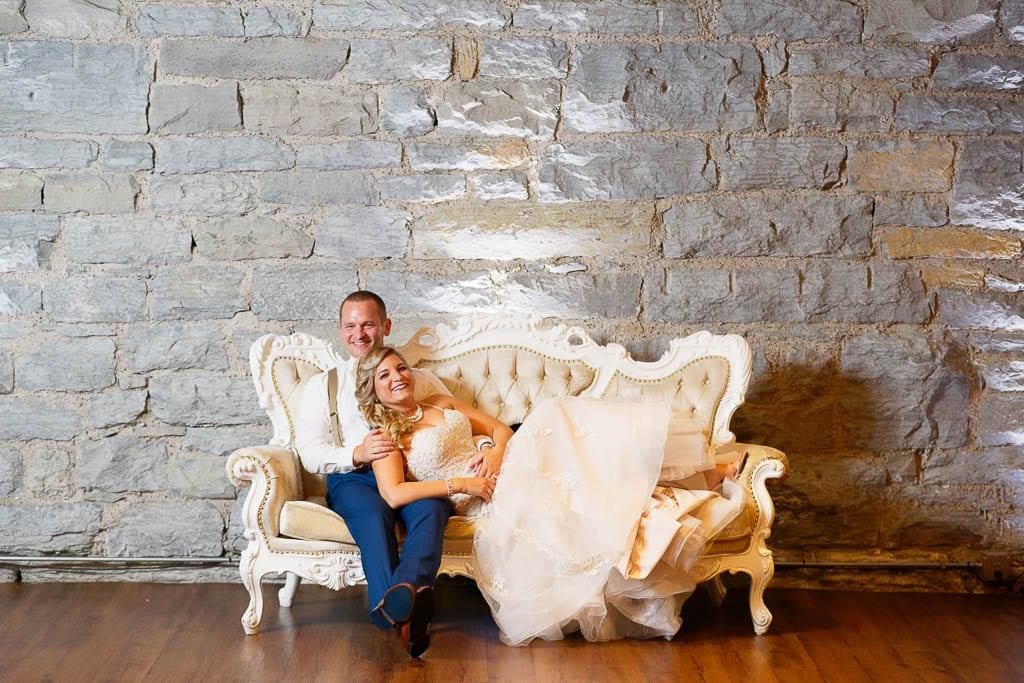 Lowertown Event Center
Located 20 min from Minneapolis, the Lowertown Event Center is based on a historical building of St. Paul, MN. Its bordered on the south by Mears Park, which is probably less than one acre! Also, if you want nature, lake hills, with wild and tamed nature, then you might consider going to the TWP.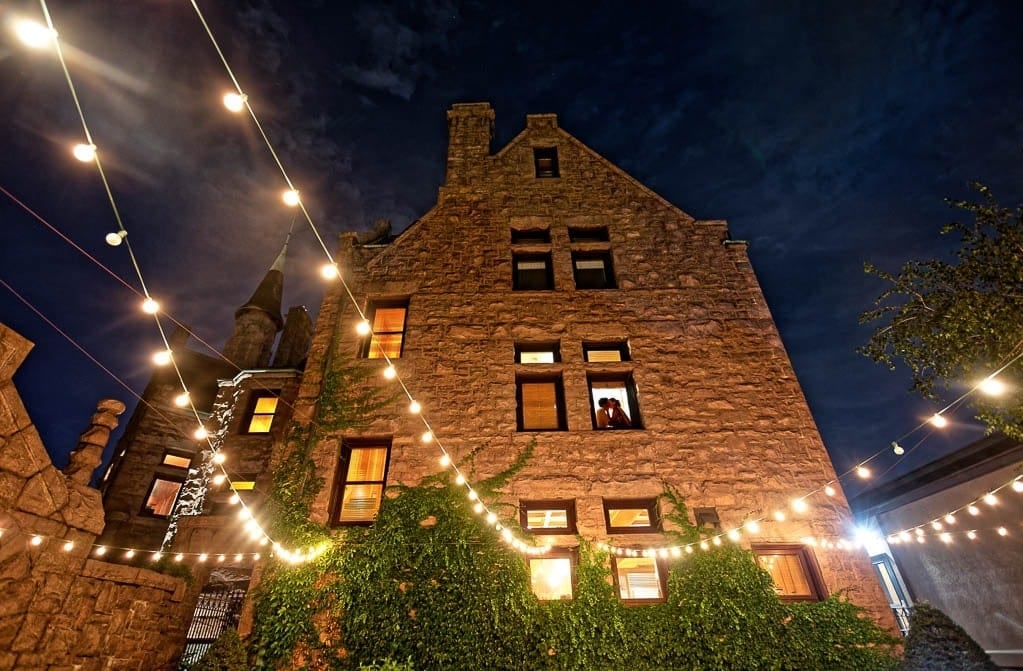 The Van Dusen Mansion
Located in the South of Minneapolis, MN, the Van Dusen Mansion is an amazing historical Mansion. It's, in my opinion, one of the most beautiful private mansions for receptions and ceremonies in town (featuring a gorgeous Bridal Suite). It's also, at the same time, one of the most convenient mansions, given it's equipped with new extension, dedicated to the dinner and the dancefloor.
Nevertheless it does not feature a large garden. Also, if you want amazing pictures in a splendid nature, you might choose this park.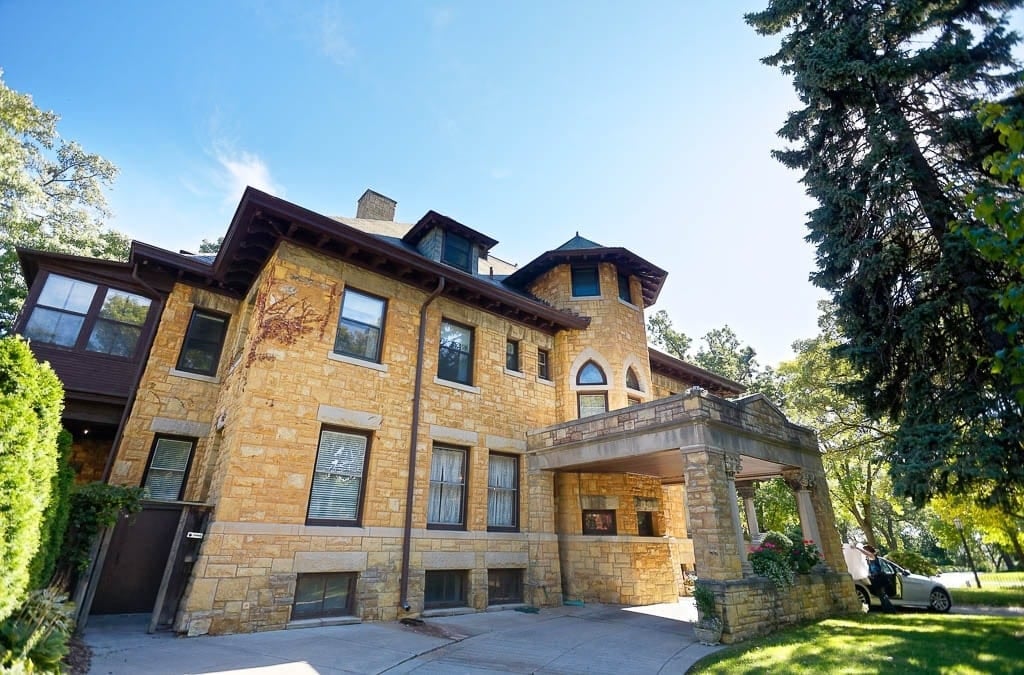 The Summit Manor
Located in St. Paul, The Summit Manor is known for his outdoor ceremonies and sophisticated receptions. The once century old Historical Manor, with wood panels on the walls, and wood floor, and decorated the ceiling is one of the most sumptuous home I have ever seen. Nevertheless, given its size, it's probably reserved for small groups. Check the pictures I have caught through the chandelier of the bride and the groom dancing in front of the fireplace!
Conclusion: 8 Good reasons to choose this park
So if I should give you good reasons to choose this park for your engagement session.
The hilly landscape gives a sensation of rolling countryside. It's great for pictures
This park has several lakes and pounds to compose with
 This park has pine forest
This park I have century-old buildings that you can use.
You can take advantage of the two 18-hole golf course.
With 780 acres, this park offers you a bunch of quiet area to reveal your personalities. Indeed, famous parks, such as the Lyndale Rose Garden might be crowded during the blooming season.
It's open all year long.
It's free (contrary like other parks such as Minnesota Landscape Arboretum)
It's a great location if you want something different from the Stone Arch Bridge or the. As everywhere in the 10, 000 lakes state, it turns pretty amazing during the fall.