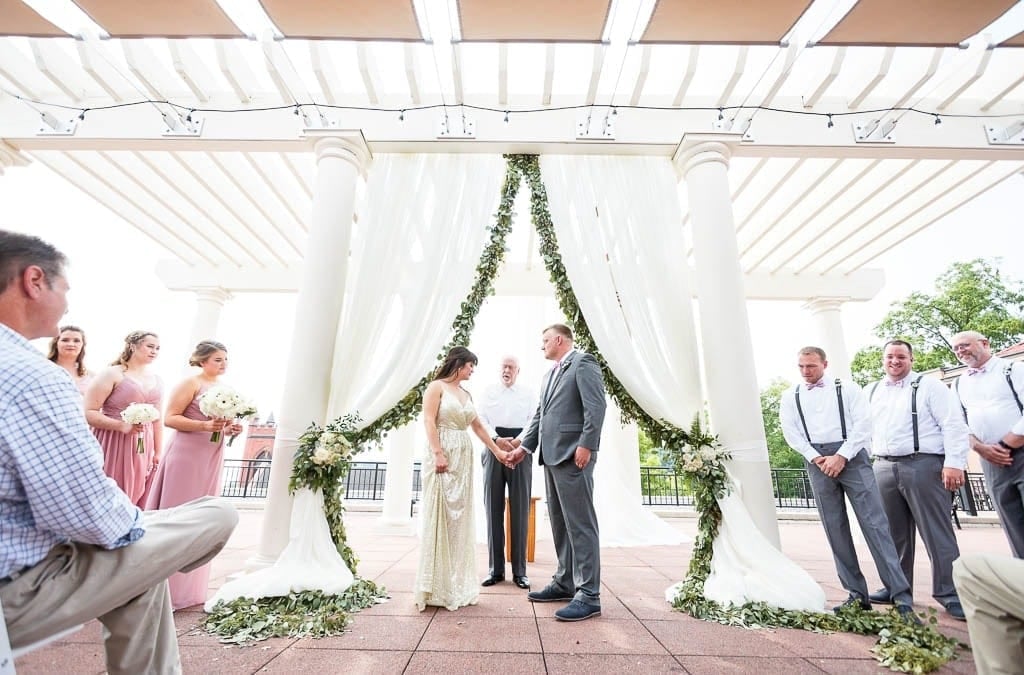 Get Married on a Rooftop with on view on the Birth Place of Minnesota, only 20 min from Minneapolis
Should you get married at the Stillwater Public Library Wedding?
In a previous post, I explained how much I enjoyed capture a rooftop engagement session near Minneapolis, and how I wanted to cover a rooftop wedding ceremony in the Cities. My prayers have been listening and realized. A few months ago, I covered Stacy and Travis's family wedding at the Stillwater Public Library.
Stacy contacted me via the internet. She was planning a small family wedding, and was in need of a photographer to cover only the ritual. After a couple of phone calls, she realized that they would need a photographer covering their wedding starting from the preparation of the bride and groom's pictures until the end.
That's why, on a sunny day of August, I drove from Rochester, MN, to the beautiful Public Library.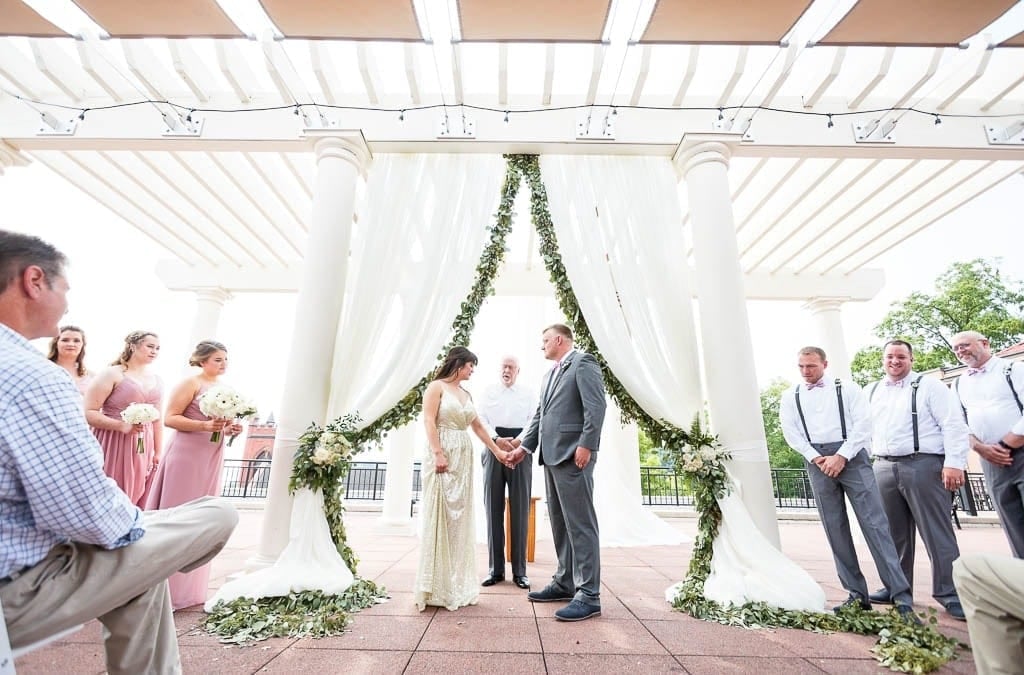 A nice and friendly couple
They are the typical modern couple: both hard workers with experience in their respective businesses and knowing what they want. Travis had been married and has a cute daughter from his first union. Both of them take care of a friendly and beautiful black Labrador.
Given Stacy and Travis are pretty busy (she is the manager of several restaurants in downtown), I didn't have the chance to meet them prior to their big day, nor to cover their engagement session.
First impression on the Public Library Building
When I arrived in the city of Stillwater, my GPS conducted me to the 3rd Street North and I stopped in front of a parking building. It didn't look like the kind of library I was looking for. So, I started to wonder if I was actually in the right place, and have not taken a wrong street. From the street point of view, you can't guess that behind the local parking building stands a wedding venue!
After climbing the stairs, I finally faced the library entrance, but still I wasn't sure if it was the right one.
First of all, we were outside of the opening hours and all doors were closed (but that was not amazing). Second, and on the external sign over the main entrance door was written, "Carnegie public library." I was about to go back to my car to call the bride when I saw a bridesmaid in front of the windows.
Later I understood when I visit their website, why "Carnegie Public Library" was written on the top of the door! For those who may be interested to know, about one century ago, a rich businessman (Carnegie) gave all his money to communities all over the Midwest to build libraries. Also today you can find his name written on similar historic buildings he financed the construction. You can find some in Minneapolis and Saint Paul, too!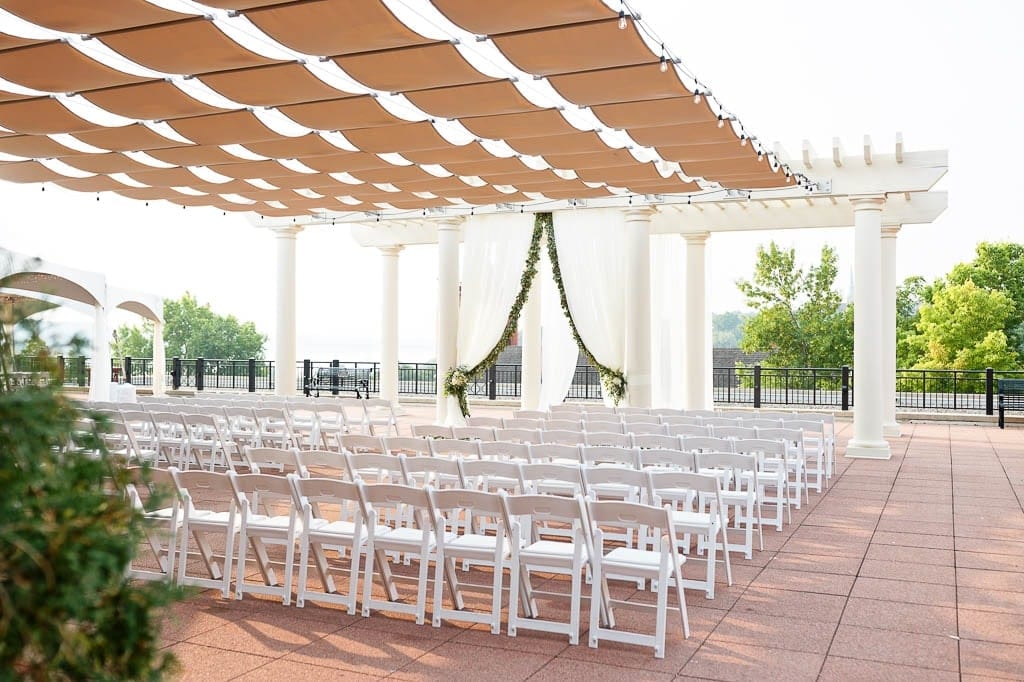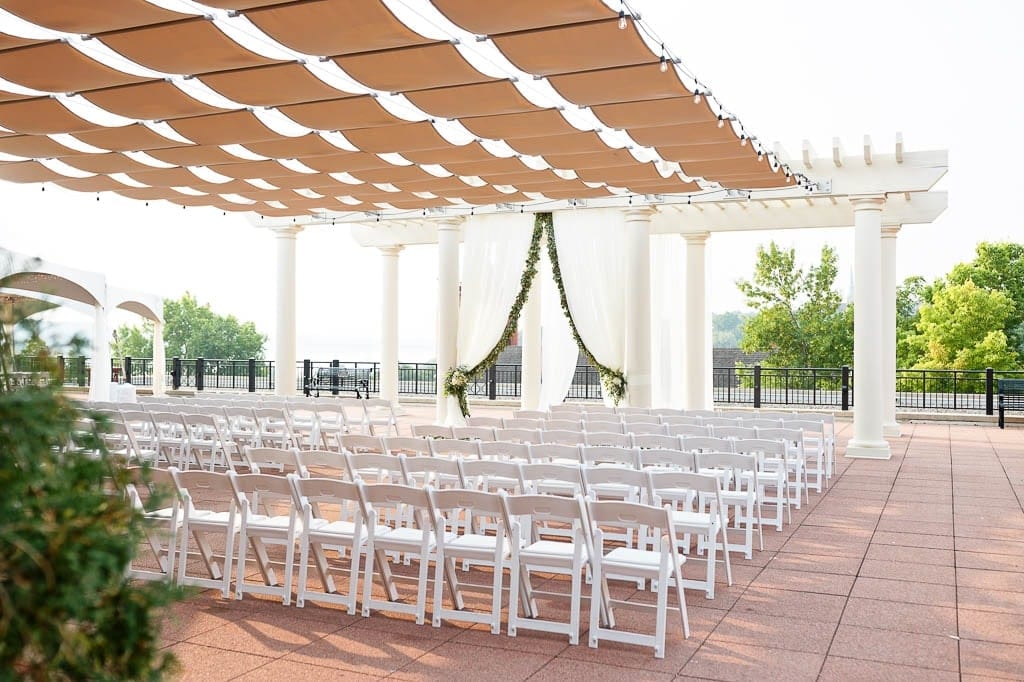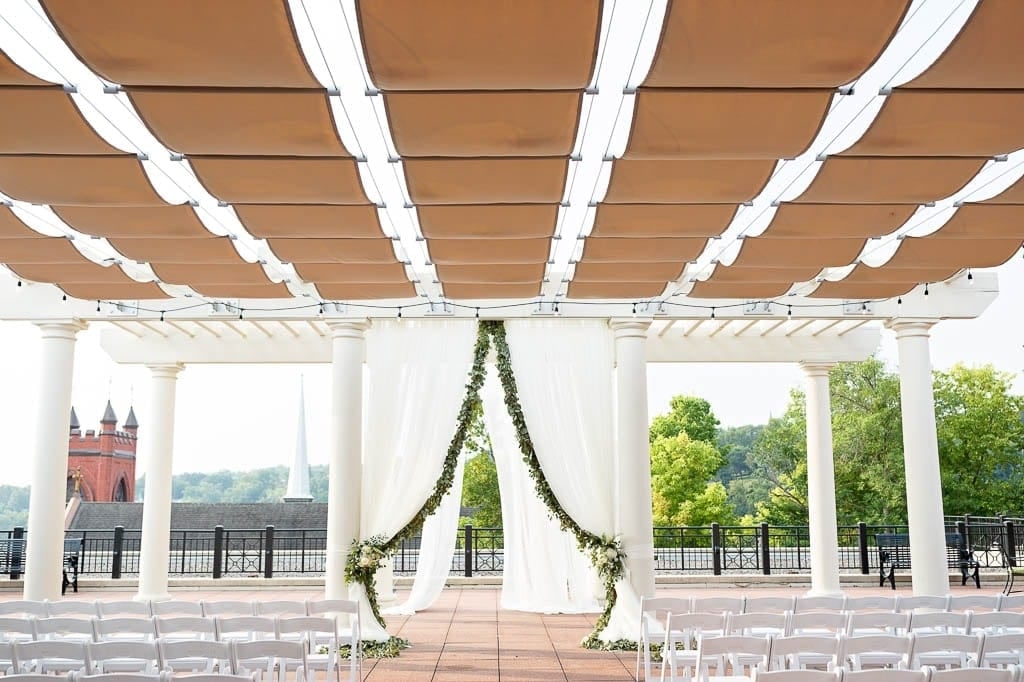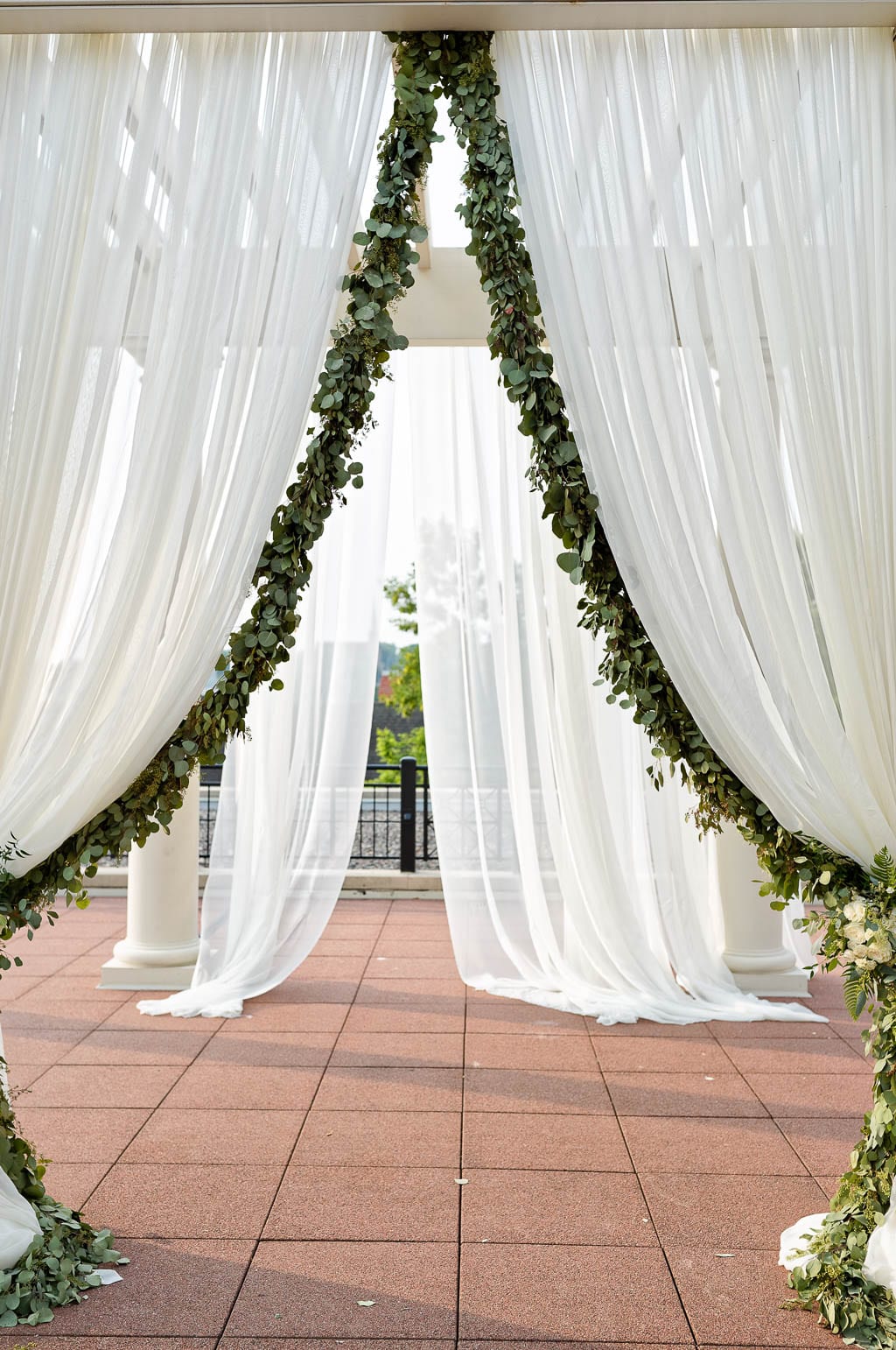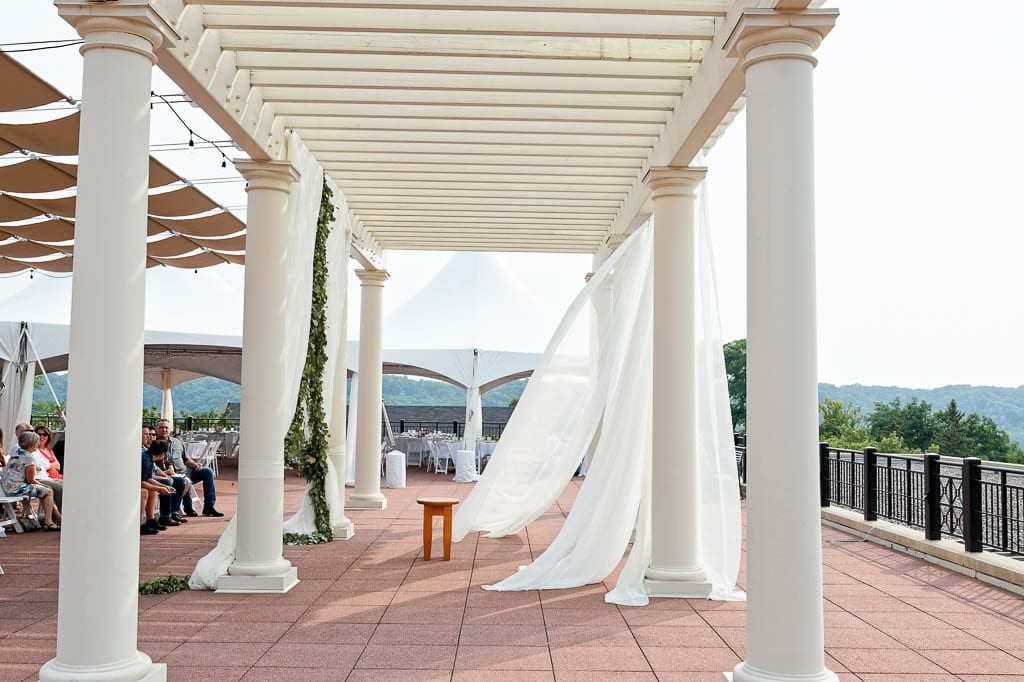 The Getting Ready in the Margaret Rivers Room
The library offers some amenities to host weddings, and a "bridal suite." The bride was surrounded by her bridesmaids and all of them were having their hair and makeup done. The less we can say is that the Margaret river room looked more like an office for meetings than an elegant hotel room. Anyways, I took some detail pictures inside the library.
Sunlight was streaming through the large windows and I had a lot of fun staging dramatic photos of the shoes, the ring and the dress.
Then I took pictures of the bridal party squad wearing their getting-ready outfit satin dress.
During this time, the groom was fixing his bow tie with his brother in another large room. His daughter, who was ready, came to help him. I love the way she looked at him and took care of his father!
I also staged the groom and groomsmen group pictures inside the library, in front of the chimney trying to reproduce a men's club atmosphere.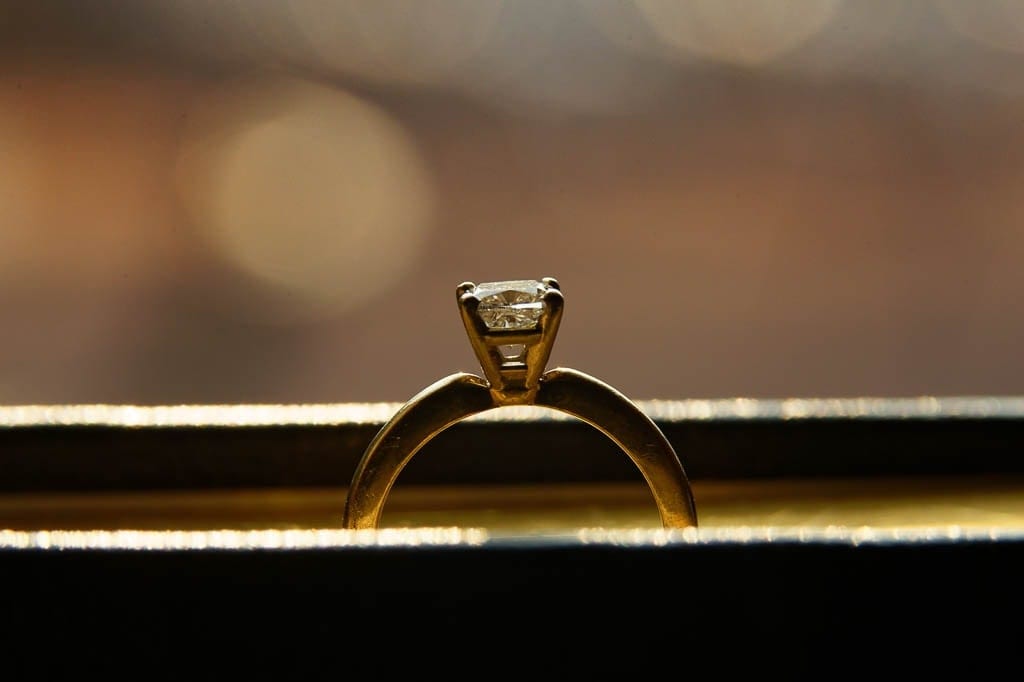 Wedding Ceremony at the Johnson Terrace
The Stillwater Library offers a unique place to host weddings, the Johnson Terrace. It's 9600 square-foot large terrace offering a view on the Stillwater Downtown. We can see the adjacent Ascension Episcopal Church made with red brick, and behind, the St. Croix River Valley. We can even perceive the Wisconsin!
A structure, that I would call an arch, stands at the center of the Johnson Terrace. Its design evokes an antic structure (in Victorian style if you prefer).
Some white curtain tissues were attached to this arch, and were nicely decorated with eucalyptus leaves. It helps people to focus their attention on the bride and groom, and not on what is happening in the background: the St Croix River.
In front of the arch, the library staff had installed white chairs for the guests to seat. The chairs were protected from the sun by a kind of rolling curtain in solid fabric. That is a very important point to consider when you are planning a rooftop union in Minnesota! You don't want your guests to be roasted under the sun during your event!
After the ushers helped the guests to seat, the music finally started.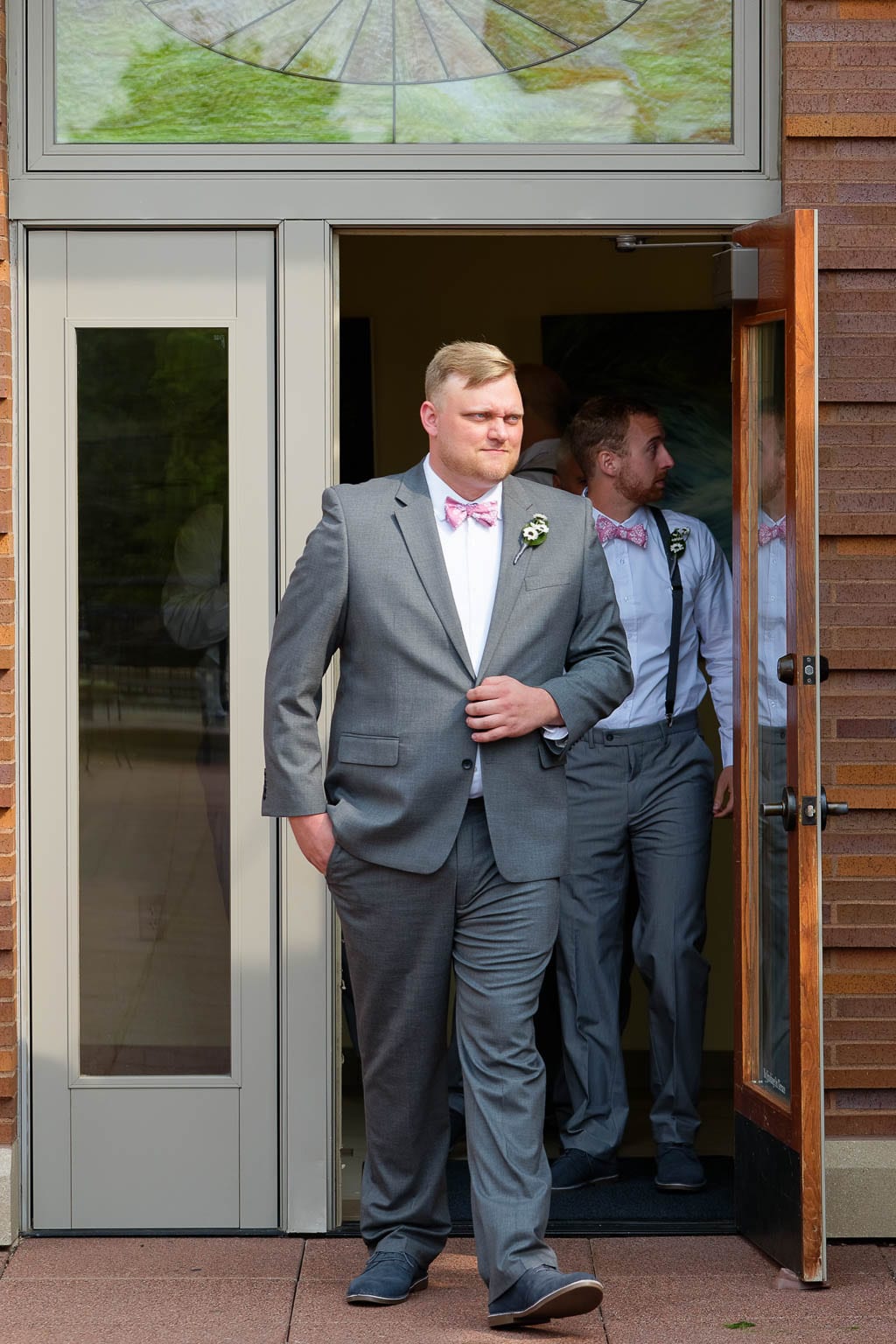 Special and unique Moment
When Stacy was looking for her wedding photographer on Minneapolis to cover her ceremony near the Twin Cities, she explained to me how important this moment was for her. Also I did all my best to catch each single moment of this ritual.
Beyond its special location, this wedding was special for two reasons:
First the bride and the groom asked for Stacy's grandfather to celebrate their union and he accepted. Before being retired he used to be a pastor, thus he was happy to share his love with that young couple. When you personally know your officiant, everything is emotionally more powerful. Getting married by the grandfather must be an incredible emotion!
The second point that made this ritual outstanding is that a young girl and a fifty-pound animal with dark-silky coat got involved. I can't really say who was petting who, but what's certain, is that she was extremely happy to be involved in the bridal party on this particular day! And having such a dog at a wedding is not very common.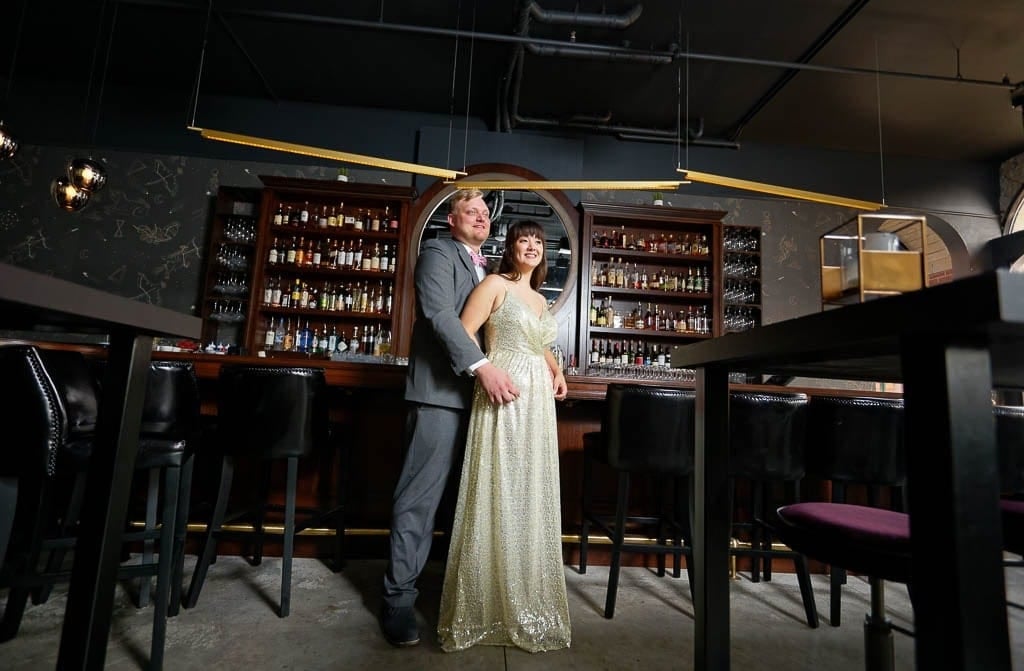 Downtown Photo Session in Stillwater, a Touch of Midwest
After this, we took the family and bridal party pictures. We used the library adjacent park and its view on the historic city area.
Then, the bride and the groom escaped to have their photos taken in Stillwater streets. During this time their guests enjoyed the happy hour, with a donut cake and outdoor wood games.
First, we went to one of the local cafe/restaurant managed by Stacy, the Lora located on Main Street. Some people were dining, but we had access to a private part of the restaurant to take pictures. We also enjoyed the hall of the adjacent hotel with its pieces of art. After that, we stayed in the neighborhood and went close to the street along the St Croix River and the Lowell Park South. There, we had the best view on the historic bridge and the beautiful steam boat, with Maple trees. (I love how maple trees turn orange during fall.)
We probably were away for thirty minutes and could have done much more in this city which is one of the best places in Minnesota for having their pictures taken. But Stacy and Travis didn't want to leave their guests alone for too long. Therefore, we left the area and drove back to the event.
I would like to thank the bride and the groom for trusting me to eternalize the memories of their event. Also, I am glad I discovered this special venue where rooftop weddings can take place!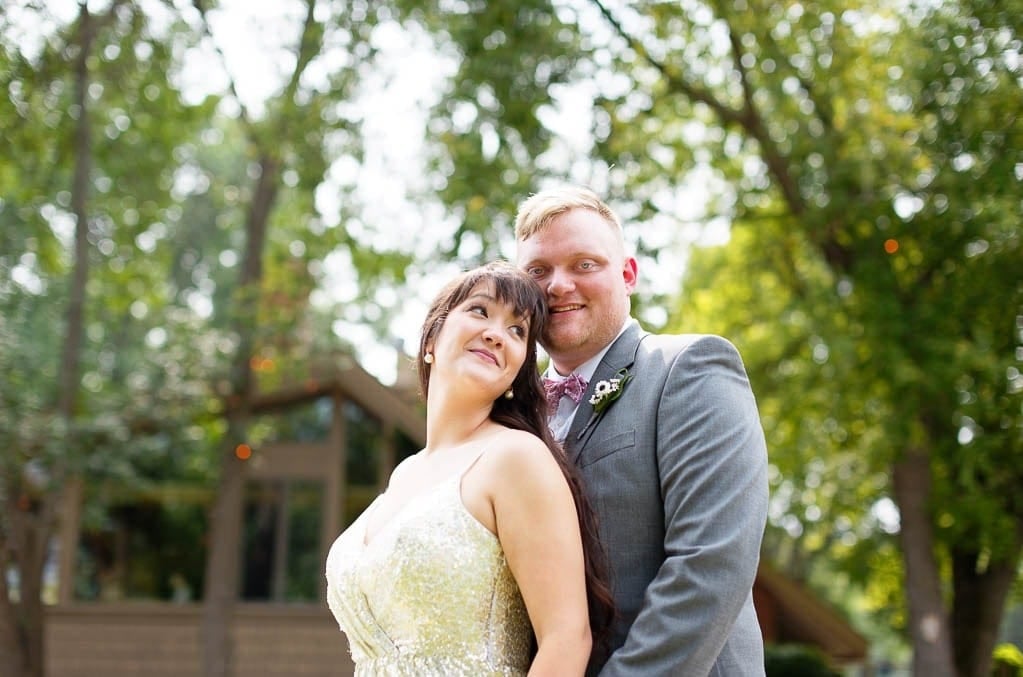 What should you consider if you plan an event at the Public Library?
Of course, the first and most important parameter that you can't control when (or you have some special power) is the weather. The best months are probably in June and July.  Luckily, the library offers some rooms. And that's always great to have a B plan.
If there is a lot of sun, you might consider a tent, some fans, and some free sunscreen.
In case of cold temperature, bring some blankets and umbrellas.
Room for meetings and Rentals
Of course the room looks more like rooms for meetings than sumptuous sophisticated restaurant, or a modern museum designed by the famous architect. Let's be honest, the bridal suite could be improved, and the interior rooms and the furniture are pretty basic. But at least, you won't need rent expensive chairs.
In consequence, if you need the interior, you would need a good vendor team ( florist, coordinator, decorator, DJ)  to decorate and transform a simple room, into a wonderland.
Plan a Rehearsal
There is no one on the roof top, so plan if you have the time, plan a repetition ahead. It's the best way to notice all the tiny details. This is a technical point of Vue (microphone, chairs, etc.), and in the human point of Vue (speech too long,  the sun in the eyes, wind, etc.).
Transportation: Trolley or Horse Carriage
The Library is located 10/15min walking from Stillwater downtown, so if you want to transport all your bridal party (for some pictures), you can use the services of those funny vehicles that give a touch of Midwest to weddings (and works great for photos).
Kids
If libraries are for adults, they are the perfect location for kids. They can read stories or just leafed through books all day long.
---
If you like this story, you should also enjoy
Discover Teresa and Steeve winter wedding, at the Aster Cafe, in the old industrial Minnesota. Thanks to their coordinator, they had a rehearsal, even if it was a small wedding. The area made of old rid brick, remember me the buildings in Stillwater. Indeed, it looks like a time from another period, which generates a lot of charm.