A Wedding Photographer With a Background in Advertising Photography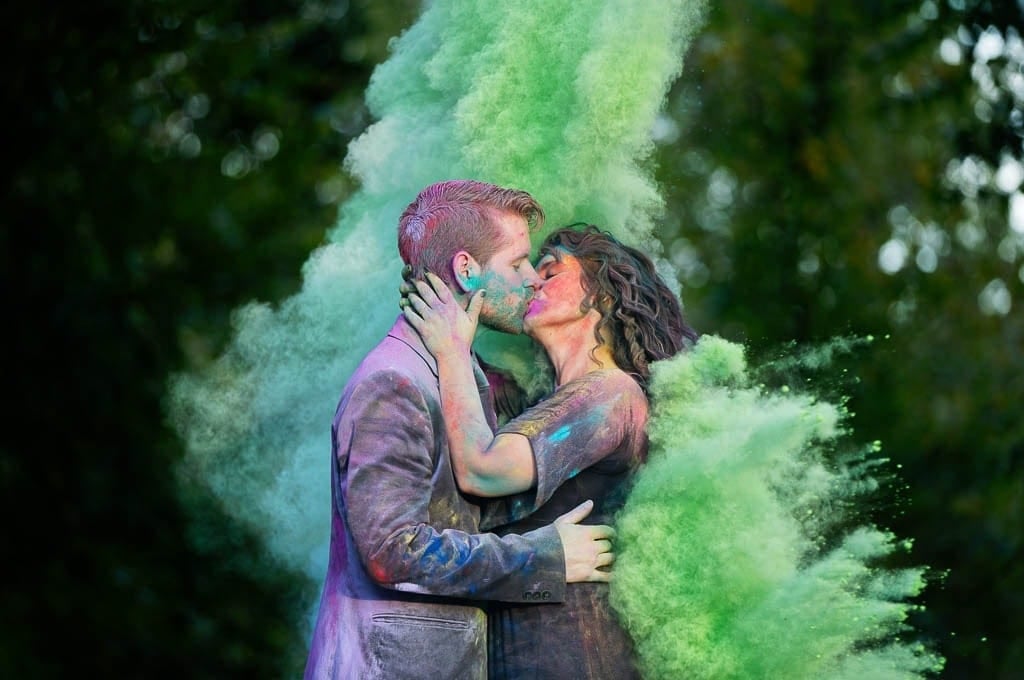 Add a creative touch to your pictures
Today I use my camera mainly to cover wedding photography in Minnesota and engagement session in the Twin Cities. But when I was younger and worked in Paris, I used to work in many photography fields.
If I was then already covering events and taking some headshots, I also worked in commercial photography. For instance, I took packshot pictures. But most of all, I assisted an advertising photographer for seven years and worked on ad campaigns all around the globe.
I am a big fan of painting and I really consider good adds as authentic pieces of art.
Therefore, you may find some advertise inspiration into my personal work! It's something I have developed during my years studying art in Paris, and that I still like. I like refined images, well composed, and where I control every single detail.
Also, I like to include a touch of advertising style into the wedding I cover, and I will explain how.
But first let's clarify what's the difference between two fields that seems diametrically opposed: wedding and advertising.
And let's see why both could a complementary approach for specific moments during a wedding.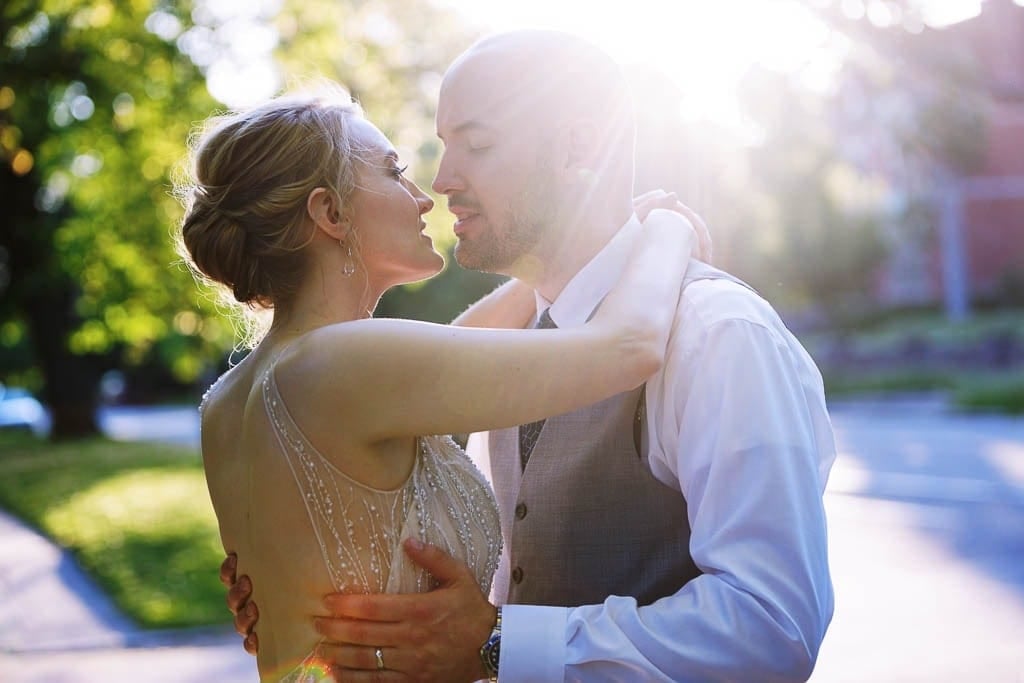 Different Conception of Photography Between Photojournalism vs. Advertising
During your engagement session in the Twin Cities, the professional wedding photographer job is to put the couple at ease in front of his camera. During the reception, his job is mainly to capture candid shot.
Those are two diametrically opposed approaches that are used in a complimentary way for a complete wedding coverage.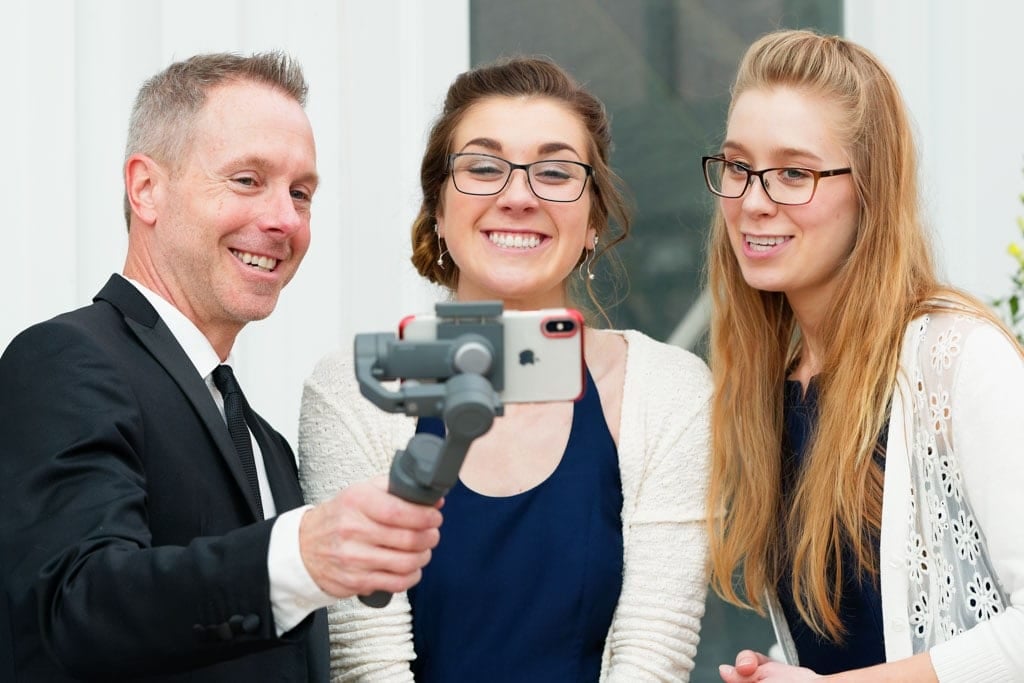 Does a photo-reportage testify to a true story?
Disclaimer: we will speak philosophy.
The Photo-reporter's approach is based on the idea that photography has the innate power to stop the time. It's this common romantic belief that a photograph is capturing an accurate and honest piece of reality. We believe it can turn the moment it into a proof (written it in the marble), creating a memory, a trace of what happened.
But the one pressing the shutter is supposed not to interfere with the pictures.
That said, a recent paradigm evolution has accepted the idea that taking a picture is by definition being implied in the action. Thus the photographer interferes with the action taking place. In consequence, thus we could even consider being more honest than he indicates its own presence.
Of course, all depends on the kinds of pictures!
For instance, it's normal to have interaction with guests during a party, but not during an intimate moment!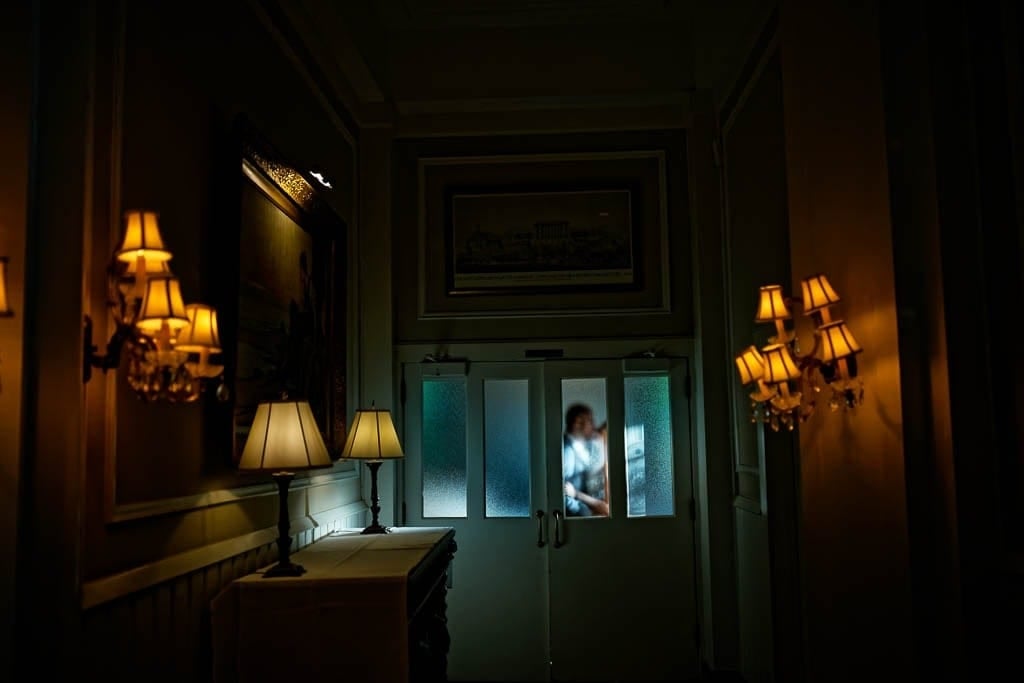 Most Ads are nothing more than a Fairytale
Advertising photography has a totally different intent (then documentary). Its origins probably started at the same time as that photo reporter's job in the 1930s. But it really became significant when newspaper industries were able to print photos in color. That was made possible thanks to printing technology improvement.
But its purpose was absolutely not to capture genuine moment. On the contrary, it was supposed to generate a motivation from the viewer to buy something (products, organizations' ideas).
No need to say that such images are carefully thought in advance. They are part of the popular visual arts. The scenes look like paintings, and all details are meticulously controlled. They can be shot in a studio or on location. Therefore, most of the time implies some professional models who play as actors.
Indeed, one single photograph can require several hours of adjustment, and hundreds or thousands of images until having the perfect one. There is usually a large team included in such production: art director, models, hair and makeup artists, stylists, staged builders, accessorize, lightening team.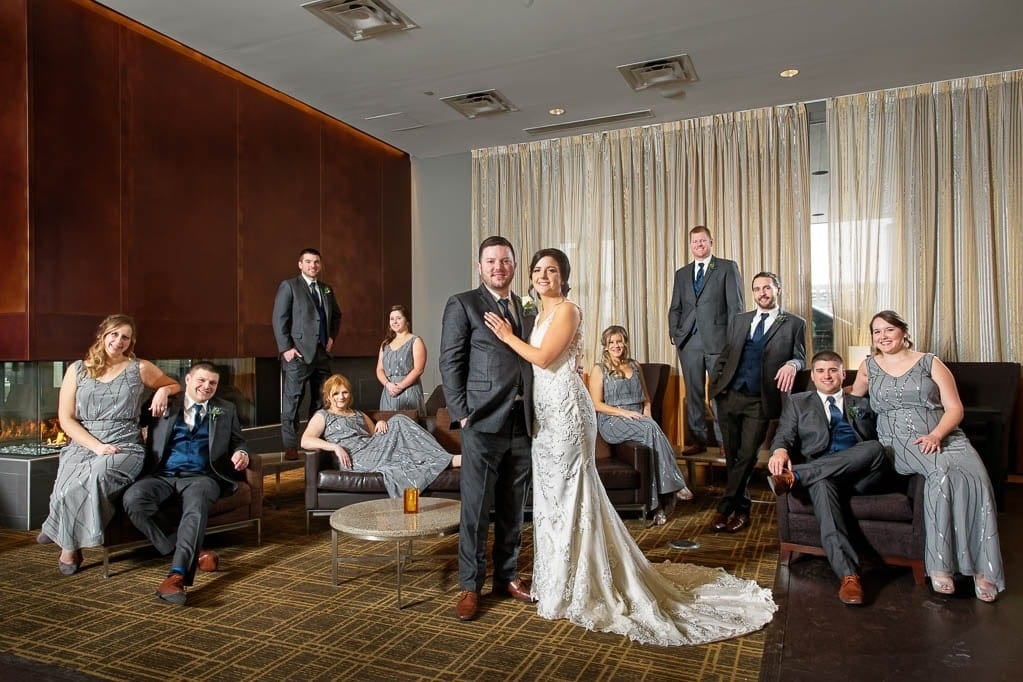 So, what's an advertising style?
If I wanted to be precise, I should precisely that there is no one advertising style. Indeed advertisement has espoused every single possible style existing (from the cinematic to the amateur style). But let's over simplify and let's generalize by saying that today, the advertising style in photography is produced by the systematic use of flashes. In other words, it's an image presenting a key light, and also back light. People seem to be on a theater stage (or TV studios like captured in videography).
Finally, let's say there is a post-production effect that gives to the image a different look, between plastic and iron.
Of course it's a caricature, but that should already give you a clue.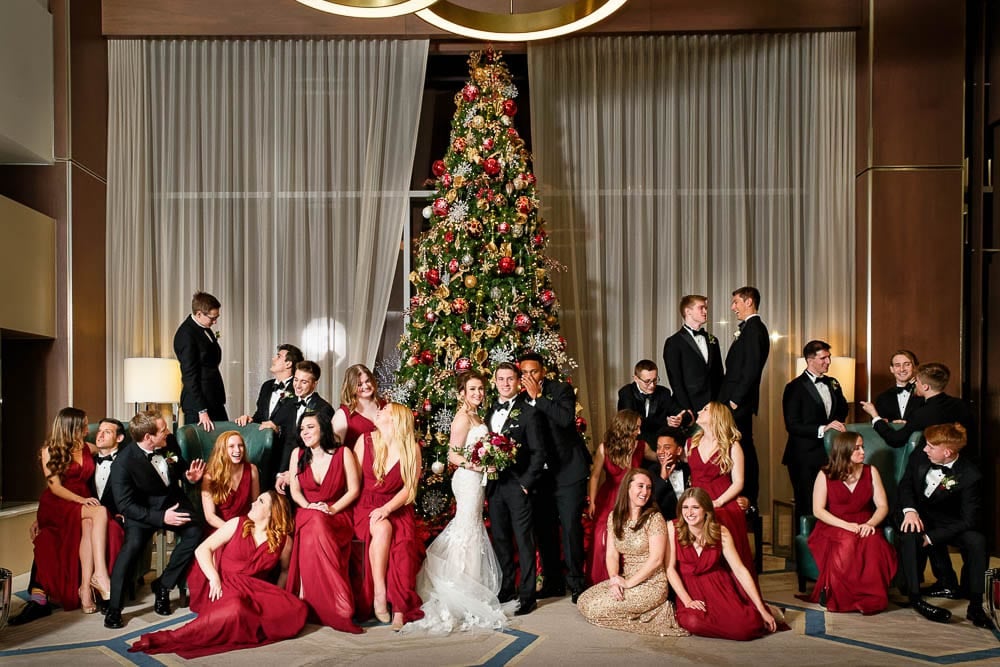 When to include it during a wedding shooting
You probably already understood it. Group pictures are the right opportunity to include it.
Indeed, here is the USA, it's pretty common to take time to stage bridal party and family pictures. Of course I am asking you to take 3 hours to shoot one image.
But, if you have nicely staged, which is already lightened, then why not taking advantage of it by creating a life painting? Let's have fun, let's play a scene instead of simply staring at the camera. Having nice portraits is great (and almost mandatory), but having a stunning unique scene which would reflect who you are.
This is much more exciting! Indeed, when I used to visit Le Louvre, I never understood why Mona Lisa was so famous, while in the galleries just behind you have some very large paintings, with tiny details featuring large and complicated historical moments, or stories from the Bible. Personally, I much prefer arts that tell a story, then headshots that just show a face (even with a famous smile).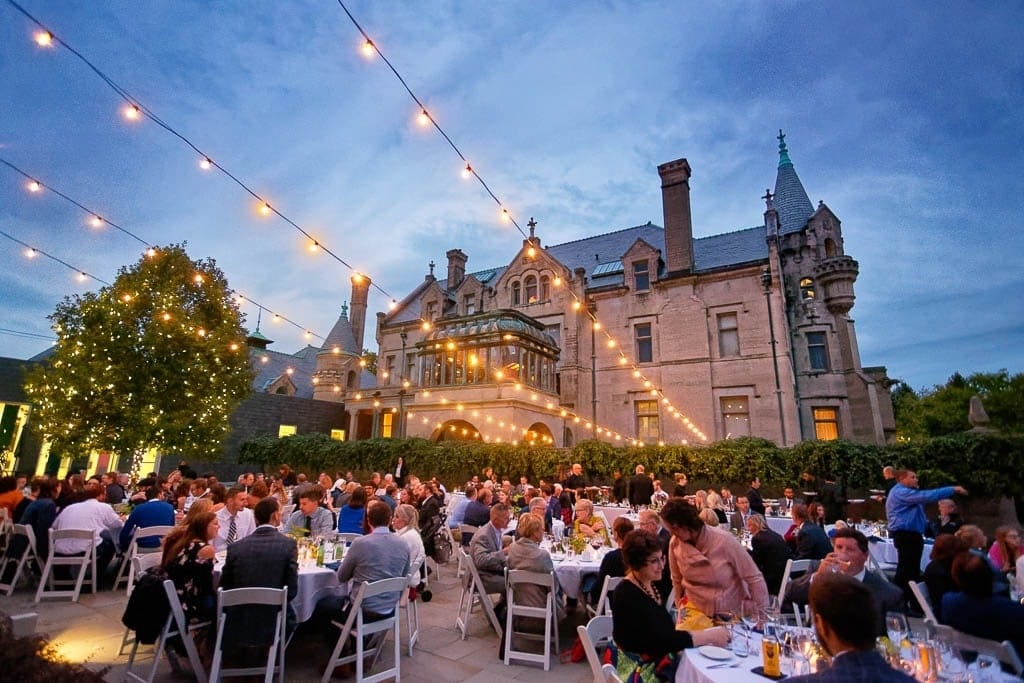 Telling or writing a story for a wedding?
Let's be honest, the only real 100% candid shot I take on a wedding day, are during the preparation, when people start to forget me, during the ceremony (but they are not so candid because 300 people are watching you, so are totally controlling yourself), during the cocktail hour and during the evening.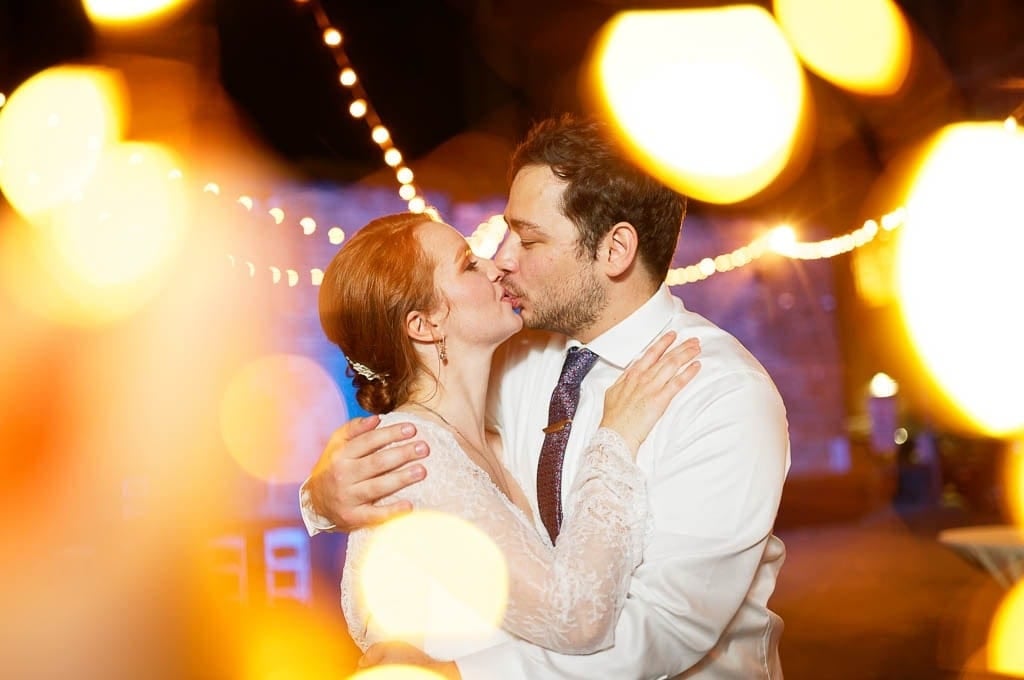 Is enhancing cheating?
Quite often while the bride is getting ready and during the couple session, moments are not genuine candid images. Indeed, I would have interfered in a way or another. For instance, I would have asked to open the windows, or required the bride to turn her chair in a specific direction, or simply to take off plastic bottles from the table.
Of course, all images look natural (and it's my art of making them look natural). But they are not what purist would call really candid shots.
You knew that I was there; you acted in the way I asked you to. You know what I am expecting, and pretend to forget me, so I can catch the image I need to tell the story we want.
In consequence, the substance is not far from an advertising whose goal is to tell a story.
That's why I believe that if you imply yourself in the process, you can have a personalized image who reflects who you really are. You should be motivated and willing to create something slightly different from a traditional wedding image.
Be reassured, I am not interested in recreating a Coca-Cola advertisement in videography, or doing a sick jock. I don't want to sell any merchandise, but I want to say something special about you and your bridal party.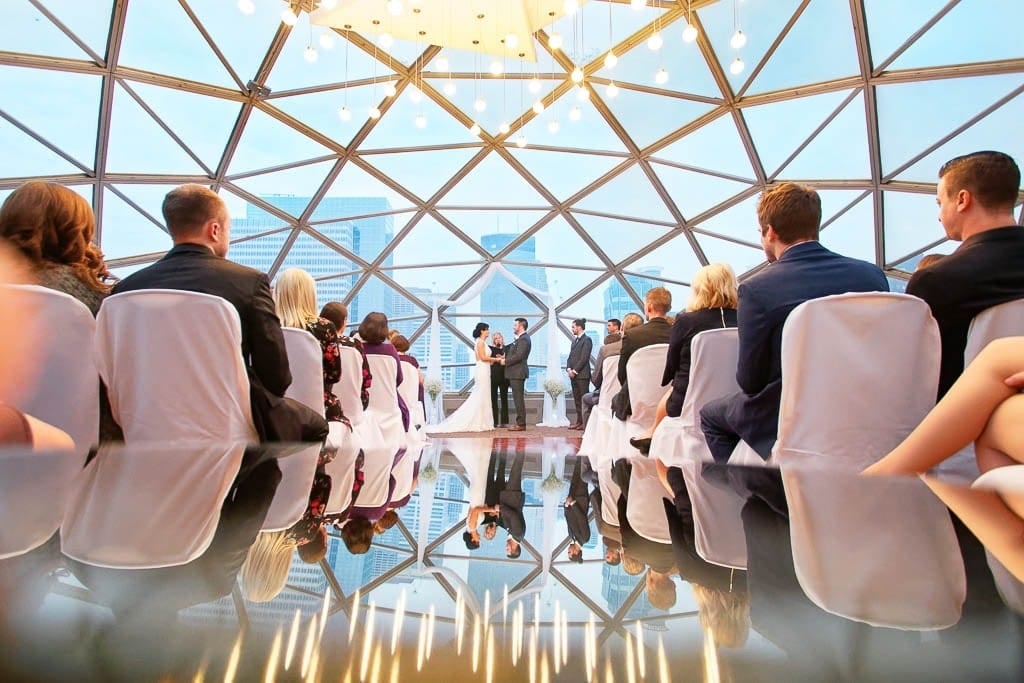 How to work with your photographer to create a unique surrealist scene?
First thing first, let's found an idea that defines your couple or your wedding party, a concept.
That's the most important part, because it's the WHY of your pictures. It's the story behind the image. So, take a pencil and several sheets, and write all ideas that come to your mind. Once you have 3 great ideas, please complete the form on-line and send it to me.
So, what defines you could be:
A hobby you share
a movie or book, you are a fan of
value your share
a sin you both share
a previous adventure
hardship you overcome
someone you love/hate
your origins (are you from the Midwest to do you have another culture)
your tastes (in food, but also more widely for music, culture, etc.).
A place you like to go on MPLS and close to your venue.
Second, let's twist this idea a bit in order to make it visually fun (that may be part of the job where I get involved). We should stay subtile, avoiding vulgarity and poor taste (which is probably the easiest mistake to commit).
We can create a comic or/and unexpected situation. Adding external elements (which would be comic) can help. For instance, a prop, an animal, another personage.
Third, let's found a place to stage this image.
If you are lucky and rent a historical venue, or with a strong character, then let's take advantage of it! If your venue has nothing remarkable, then let's use what we can, and let's make it part of the story told.
Fourth, let's adapt, improvise, and let's have fun.
Much of the time we may not follow the brief completely and adjust additional elements (for example an extra person, or someone missing, a new furniture, a new prop, etc.). That's a liberty that a well-prepared story allows.
Nine cinematographic locations that could the backdrop of your story.
Sometime the location itself is a pretext to be staging a picture that tells a story. So let's see some examples of location that could inspire you.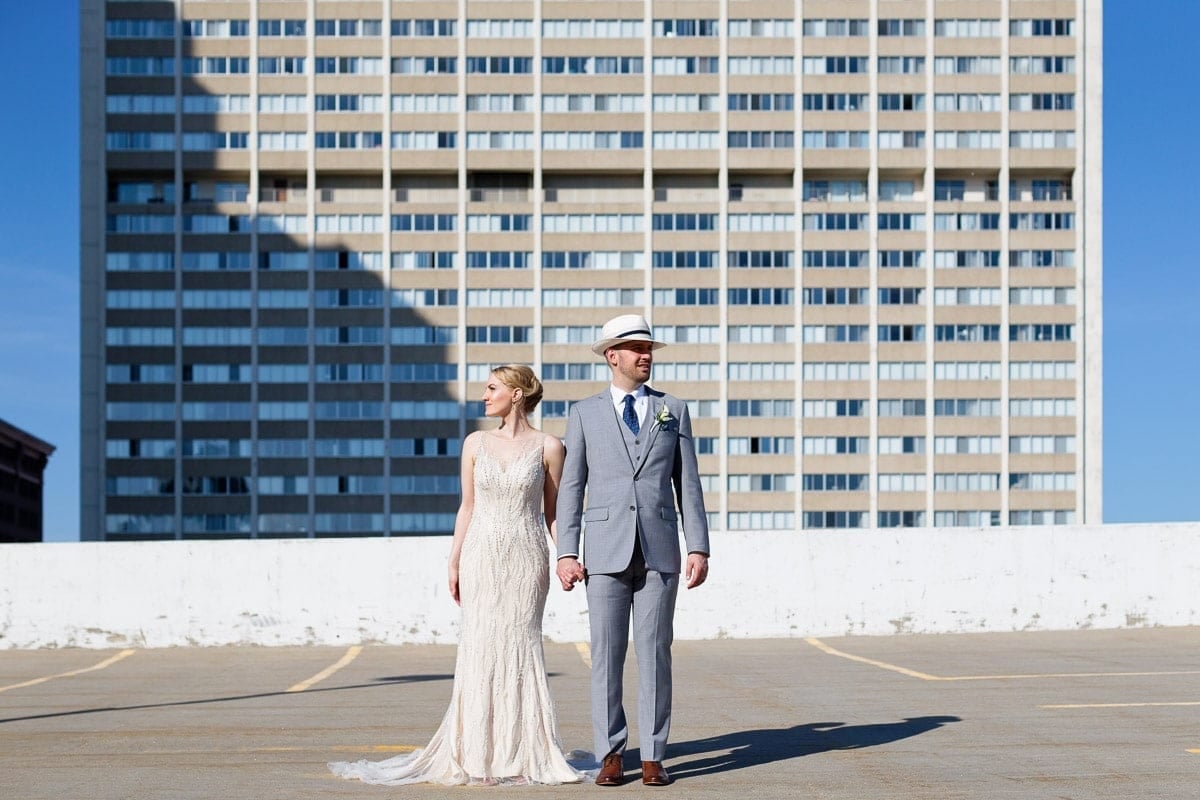 Downtown Rooftop
I am a big fan of rooftops that symbolizes liberty and transgressions. The best rooftop is in Rochester, Minneapolis is surrounded by higher buildings. In consequence, towns with small buildings (such as Roseville would definitely not work).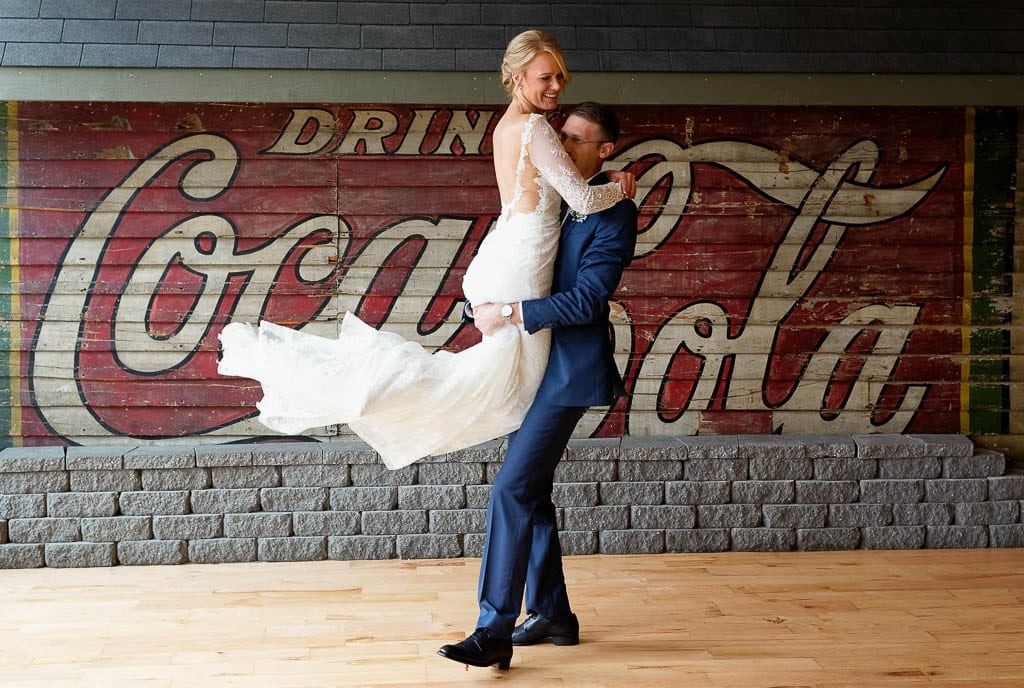 Post-Industrial Stillwater
Heritage from the Industrial Revolution, red brick warehouse featuring steel beam and big windows are very photogenic. Stillwater, birthplace of Minnesota has a lot of lofts style building.
Let's found an old car you would be back in time.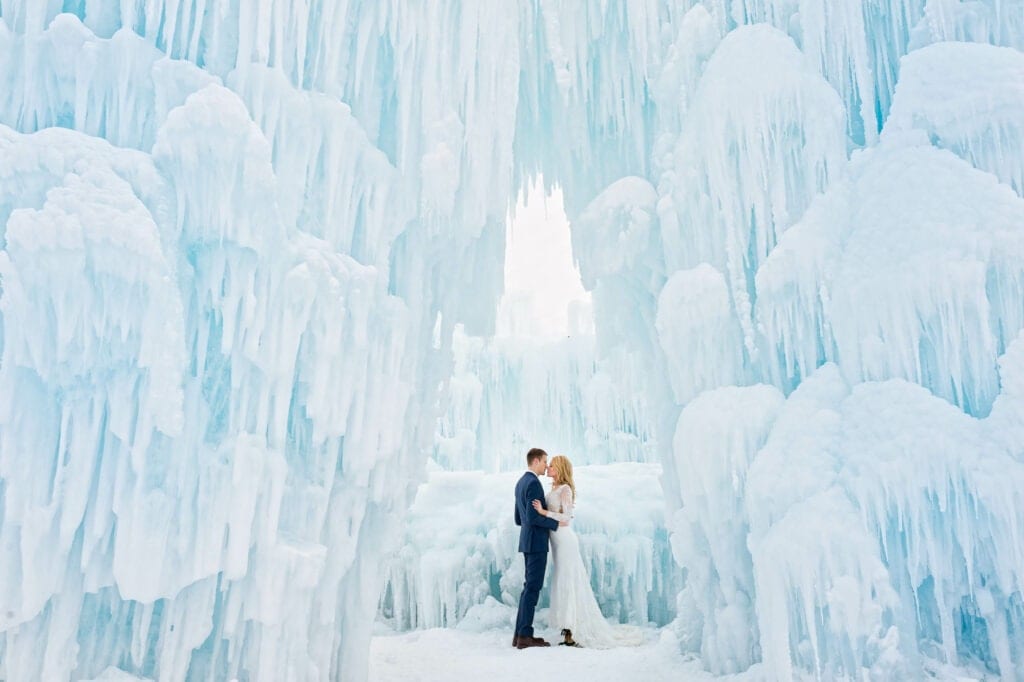 Ice Castle in Minnesota and Wisconsin
Ice castle is just magical locations. Each year a private company built them during winter. The location change every year. They are a true fairytale backdrop!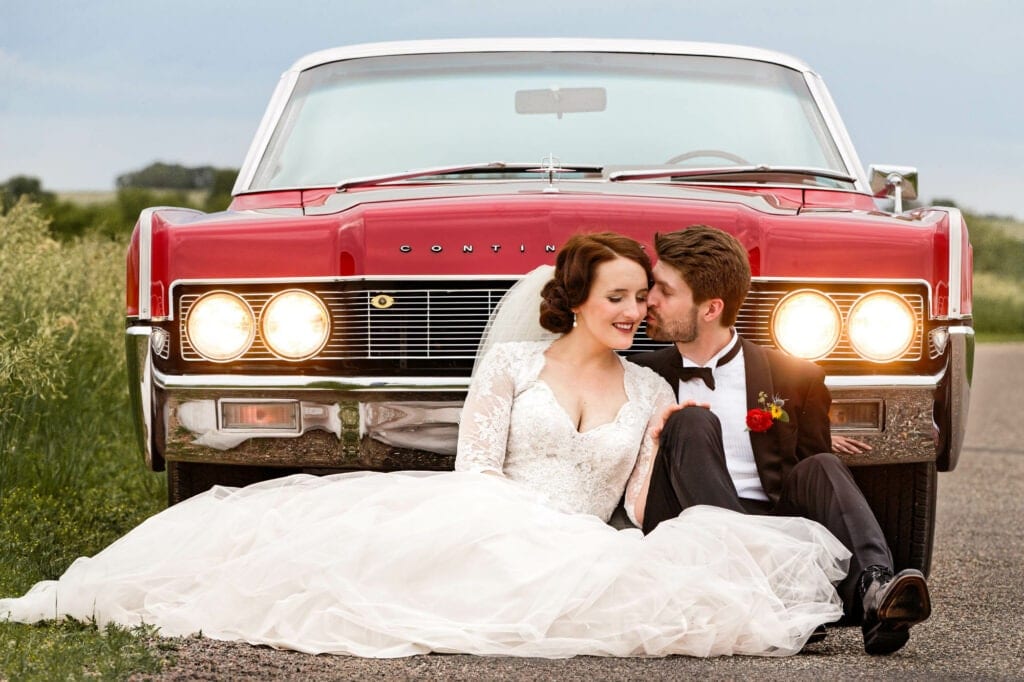 A Touch of 50s With the Mann Hopkins Cinema 6
Big fan of the '50s, rummage through your grandma drawers and found a vintage dress. Go in front of those old fashion theater and pretend you lived in the '50s.
Another location quite similar to the Mann Hopkins that you might enjoy is the Edina Landmark Theater.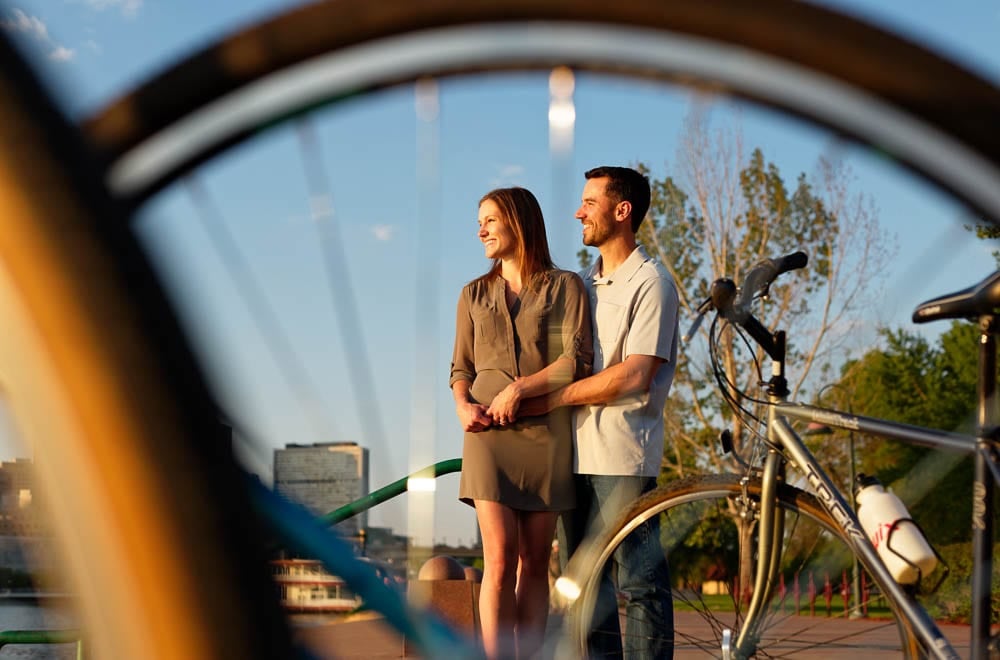 Amusement Park, Fair Nickelodeon Universe in Bloomington, MN
You love the teenager unconsciousness, not thinking about the next day and just having all your afternoon in eating popcorn or candyfloss. Let's pretend you are a young couple. Your fiancé would win a big teddy bear to the punch machine, or will teach you how to shoot balloon with an air gun.
If the Minnesota State Fair near Roseville is open, we could try it. Otherwise there some alternative open all year long.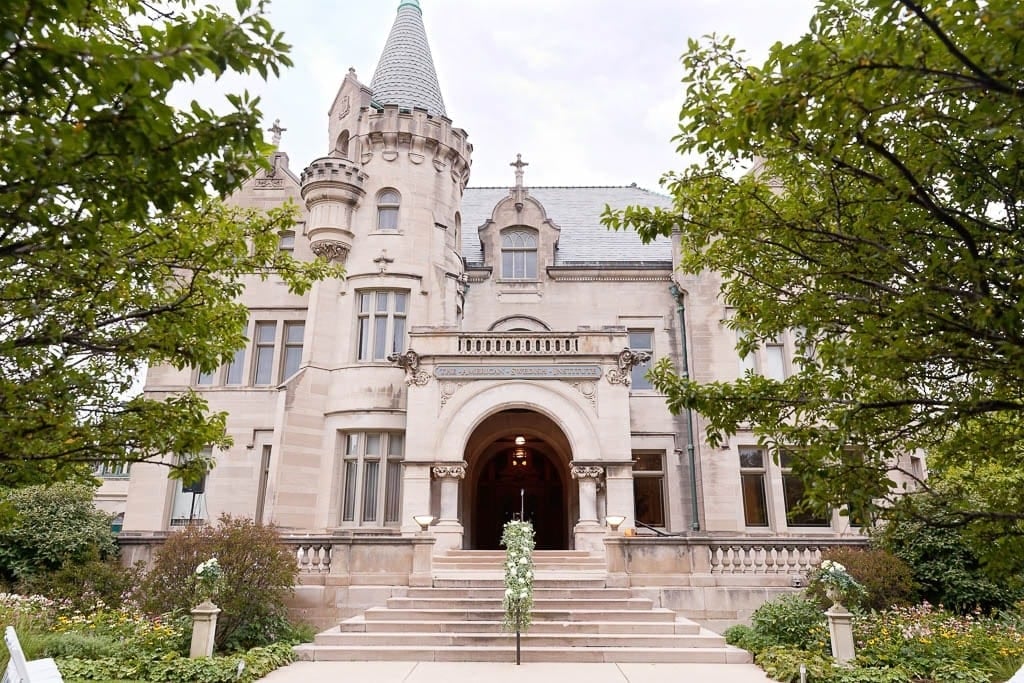 The Swedish Institute
One heritage of the Minnesota glorious History is the Swedish Institute, in the South of Minneapolis, MN. This preserve manor is an authentic piece of art with authentic furniture.
If you want to pretend to be rich aristocrats from the past century, it's a place to go.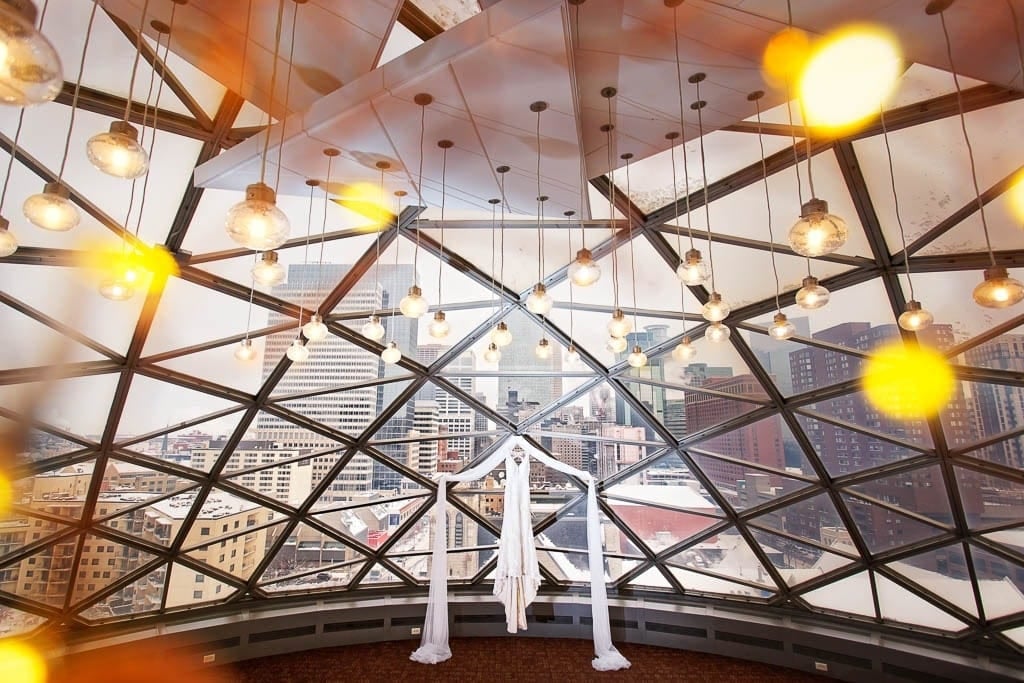 The Futuristic Dome at the Millennium Hotel
One remarkable futuristic architecture in Minnesota is the Millennium Hotel and its dome, in Minneapolis, MN. This 14th-floor room with its geometric dome facing Minneapolis skyline is just magical. It would give you the sensation to be in a starship.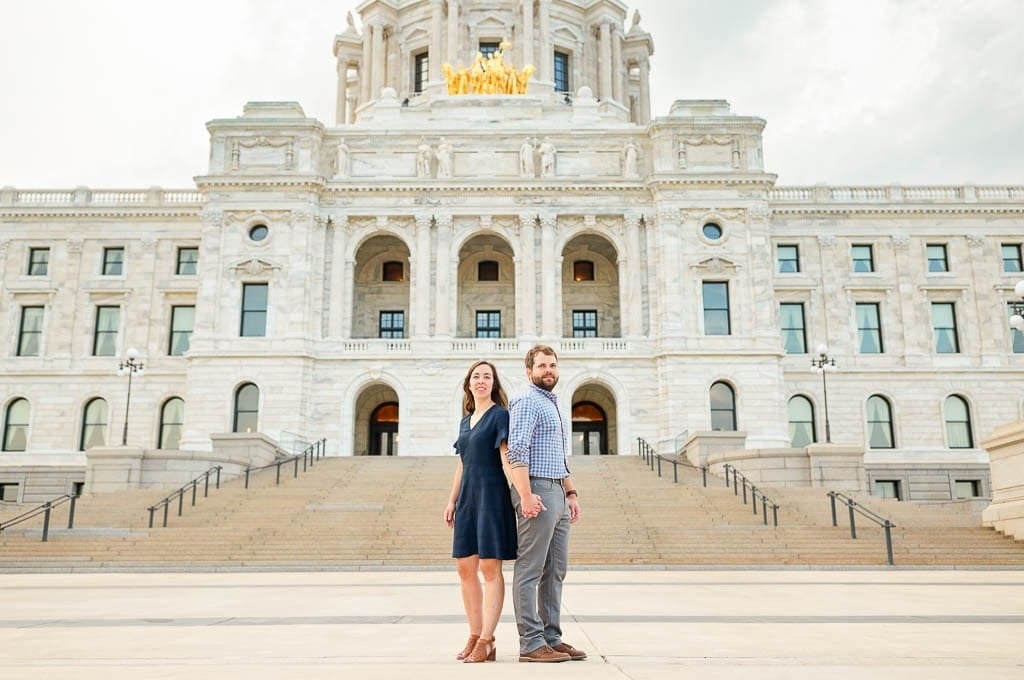 The Capitol
The Minnesota State Capitol, in St. Paul and 15 minutes from Minneapolis. With its Italian Renaissance architecture (inspired by nothing less than Saint Peter's Basilica in Rome), it would be the perfect place to become a king and a queen.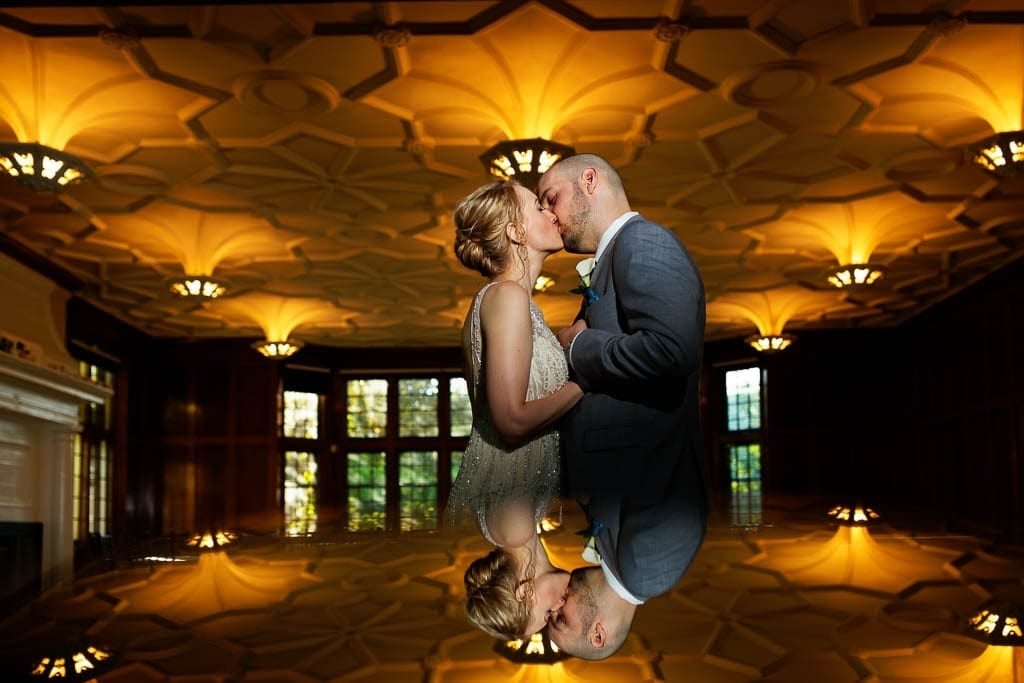 University Club of St. Paul
Rich boomtown of Minnesota, such as Minneapolis, Edina, or St. Paul has some historical Gentlemen's Club. Those luxurious environments, with leather chairs, libraries, are the perfect decor to stage Vanity Fair group pictures. Men would hold a glass of whisky, while girls, in dressed with an attractive evening dress would play muses, or the first independent women.
A variety of situations to apply storytelling to wedding
Stand-up for a cause
Some fight might forge a personality. As a gay friendly photographer I'm glad to support same-sex couples by telling their story and what makes them unique. Share with me what your genuine aspirations are, your deep causes you want to defend, and let's try to include it in your pictures.
Include Your Local History
Except Rochester and Minneapolis, Minnesota is packed with historical town such as Albert Lea, and as a wedding photographer, I like those decors from the past to take portraits. Historical buildings already tell a story and we can take advantage of that. Do you have Scandinavian roots, let's found a big red barn from Norway or Sweden? Let's go in Wisconsin if needed.
Your grandpa was Irish, let's use a pub. He was British, let's found a fancy shop, or a cigar club or a Victorian building. Maybe do you have French roots? Did you know that there are some French buildings in the area? You have some Italian, Spanish Blood, let's go to Villa Bellezza or to the St. Paul Boat Club (Spanish renaissance style).
Sharing Your Cultural Roots
As a Minnesota photographer working in Minneapolis, I took portraits of different cultures: Indian weddings that are full of colors. Asian weddings (maybe because I lived one year in Beijing), but also Arabian, African, Mexican, Native American wedding, just to name a few.
You can feature your culture by wearing a specific outfit, or going to a temple or a garden. If you are Indian, let's take advantage of the Hindu Temple of Minnesota, the Sri Venkateswara (Balaji) Temple or the BAPS Shri Swaminarayan Mandir.
If you are having Japanese roots, let's think of the Japanese Garden in the Como Conservatory, or at the University Arboretum.
If you are Cambodian, Hmong, let's think of the Cambodian Buddhist Temple, or the Wat Munisotaram, or the Hmong Village.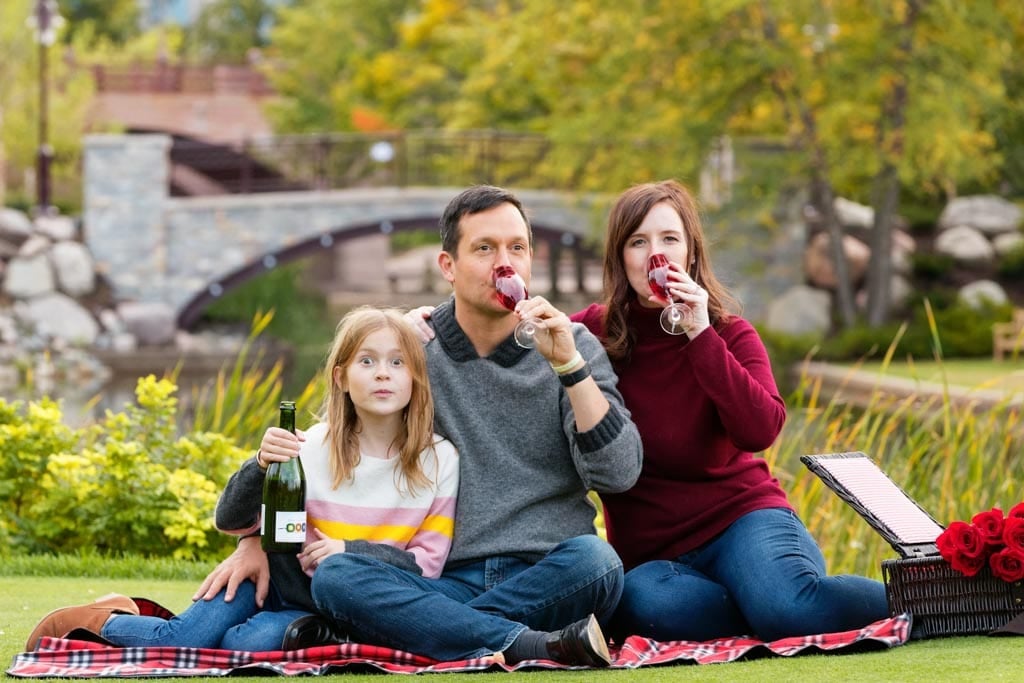 Have fun with your children
If you have children, include them in your photos session. They always enjoy pretending!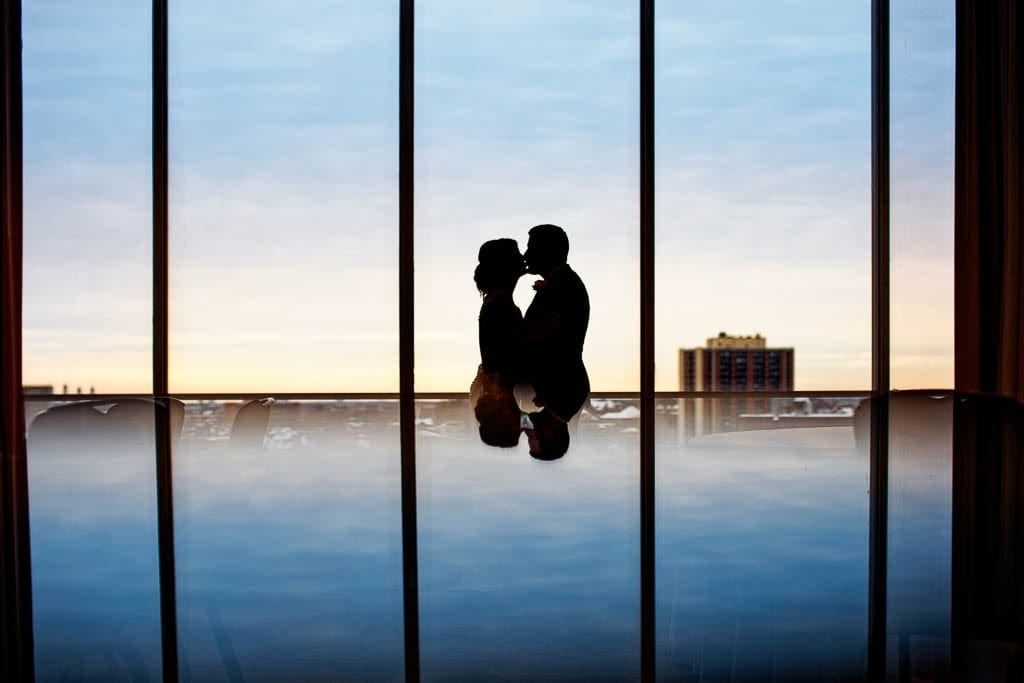 Conclusion
Depending on your personality, you might desire conventional images, or, on the contrary, something unique that tells a story.
My experience in commercial photography allows me to create any situation with a professional standing. On events, it is useful for Vanity Fair group pictures. But I could also use it for different creative services.
You could focus on something that is precious to you, such as sharing an experience, a cause, a root, a passion.
Or you could just have fun having your portrait taken by mocking a commercial magazine.