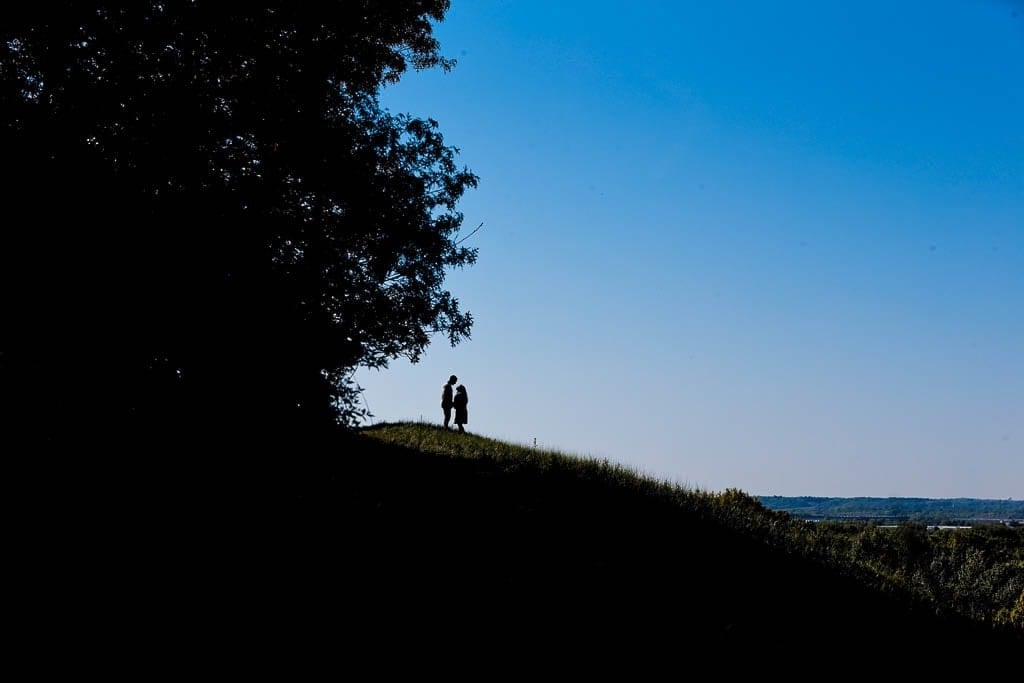 Alma and José Engagement Session
Alma and José Engagement session with their photographer in Edina, MN
Alma and Jose met at the church in Shakopee, MN, near Minneapolis. A few months later he made his surprise proposal, affirming his engagement to share his lifetime with his beloved. She obviously shared the same expectations given that she responded in the affirmative.
After she got engaged, they started to plan their wedding. She already had a pretty good idea of what she wanted: elegant and classy.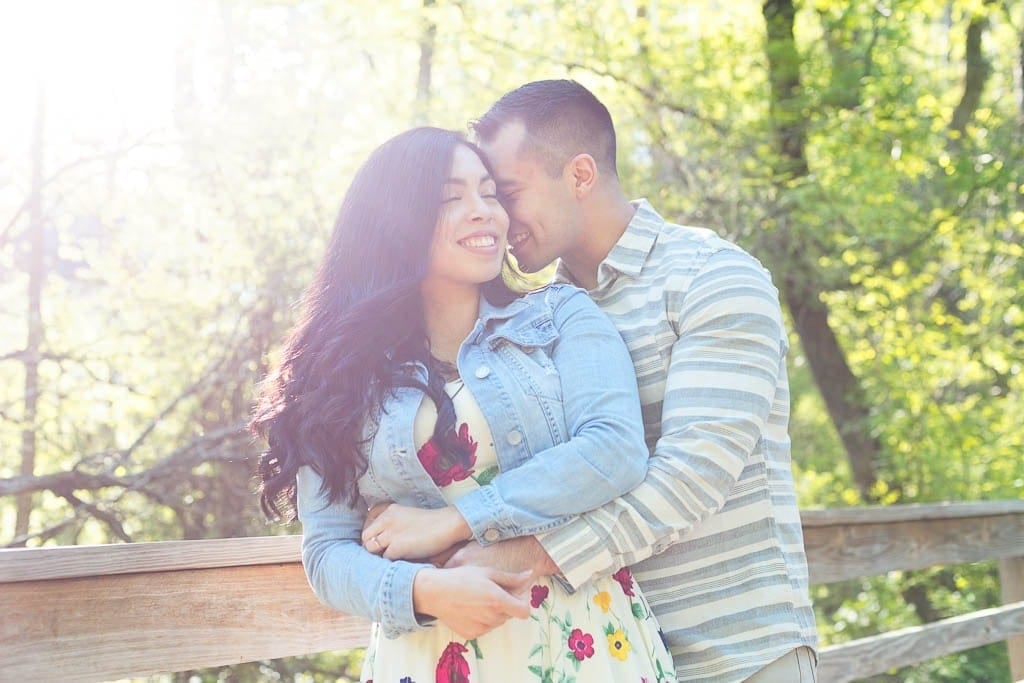 Looking for the right vendors
Their families supported them planning their one-lifetime event. Thus she looked to hire a photographer in the Cities, who would be able to capture all the joy of her special day in a journalistic and unobtrusive way.
I meet all my couples prior to their wedding. Also I meet Alma and Jose in a coffee in Edina, and showed them my wedding albums. I explained how I work and that all my wedding photography packages include a pre-wedding session. That's indeed the best way to get to know couples, so they feel at ease on their big day. Her celebration would be at the Saint Paul Town and Country Club and for sure, a memorable one!
But let's go back to this spring morning and their photo shoot at the Frederick Miller Spring close to Edina, MN.
Engagements sessions prior to all weddings
As a Minneapolis wedding photographer, I believe that it's not easy to pose in front a camera. If you already had some headshots taken, you probably know how awkward it could be. Headshots pictures just look weird. Given my job is to reveal the authentic bonds between couples, and show true relationships, I need to develop my client's confidence.
That's why taking pictures with the husband and wife before their big day is not an option, but a necessity. That should also apply to videography. Indeed, lots of videography in Edina services also include a pre-wedding shooting for the husband and wife.
A Natural Landscape to Be Relaxed
Before her engagement session, Alma had her portraits taken with a professional photographer in the Twin Cities. Her families, supported her and encouraged her, so she felt at her ease in front of the camera.
But Jose, who was, by the way, pretty handsome-looking too (like all charming prince), didn't have any background with a photographer. Also he was uncomfortable in front of my lens! For most couples, it's usually the groom who is the less relaxed one and the more afraid to pose. That's totally normal and that's why, as a man and as a professional wedding photographer, I like to win my groom's trust and boost their confidence. Posing is weird and not easy, but I enjoy making it fun and joyful, simply by creating a friendly relationship.
Also, the place they chose was a great location because it was intimate with very few local Minnesotan people walking by.
The Frederick Miller Spring is an area known only by the residents of the southwest of Minneapolis metro (Edina, Eden Prairie). It's basically a simple hill with a spring, and it's located close to Grass Lake. The tiny Frederic Miller spring flows under some bridges and drains into the Minnesota River (and later into the Mississippi River).
The bottom of the hill is covered by lush woodland and its wildlife. The top is meadows and pines, offering a view on Minneapolis, Saint Paul, the ValleyFair and a scenic view on the Minnesota State. What a great view in the middle of an urban area! (It's the perfect place for a star party.)
It is a great place for a romantic photo session. So, if you need a photo location around Edina, MN and some photo ideas here, I invite you to have a look at this page.
A Relaxed Photo Session in Eden Prairie
I started by asking Jose to cuddle his fiancé. He was so in love with her that it was easy to capture beautiful images.
Then we hiked out of the forest in order to find more blue sky and natural light. The high grass was a perfect backdrop for their engagement photos. I guided them and asked them to walk toward me and exchange about things like their special day. I also asked them to run, to jump, to kiss; in other words, to play and avoid posing. Jose finally started to relax, and provided me with a bunch of candid pictures! I already knew I will put some in my portfolio. Jose looked at Alma with such a genuine love that I just needed to press the shutter to capture stunning candid images and timeless emotions.
At one point we even received the visit of a special guest, a nice dog! Pets are always welcome and help to create amazing photos.
Second Part at Famous Park
For the second part of their engagement session in Minnesota, they could have chosen Minneapolis and the 514-Studio neighborhood (Warehouse District) that offer the famous post-industrial area with red bricks. But instead, they preferred a more elegant and sophisticated location in the Twin Cities suburb.
Thus, the bride-to-be wanted more styled portraits with her prince so we traveled to Como Conservatory Park. They changed their outfit and we used this stunning venue for more pictures.
On a Sunday morning, it was pretty crowded, and by consequence more difficult to do capture photojournalistic pictures avoiding visitors in my cliché's background. In such situations, I give my couples directions, and I do more lifestyle photography. Lifestyle is more about pretending than really living authentic genuine moments. But it worked pretty great.
Furthermore, I staged some more artistic and creative pictures using the spectacular vegetation, like the tulips!
When I left them, I was really looking forward to capture every moment of their special day at the Town and Country Club!