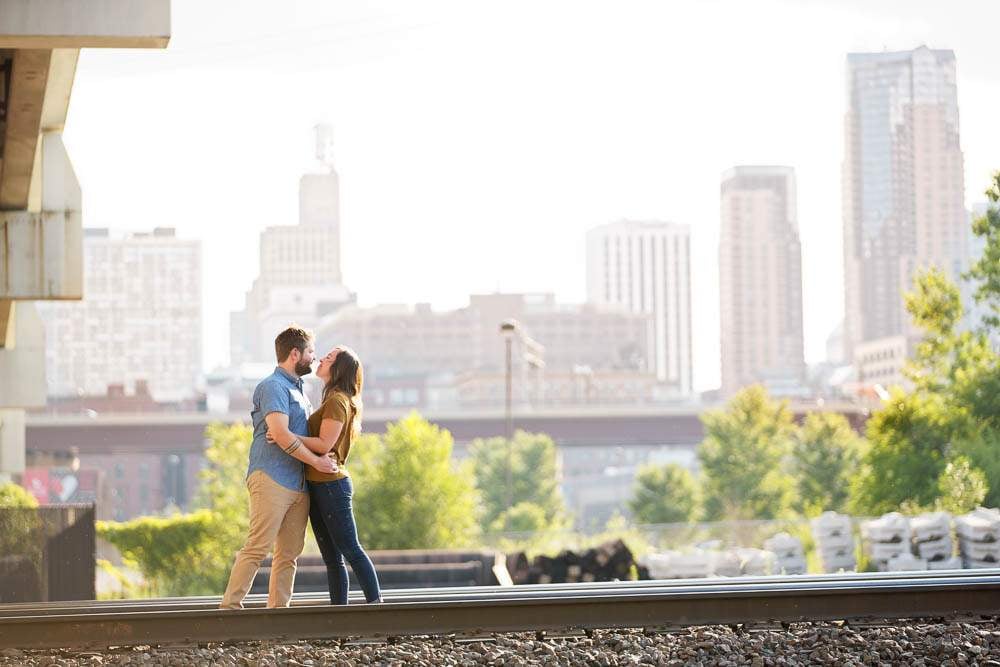 Bruce Vento Nature Sanctuary for your Engagement session
Today, I will come back to this engagement session which took place in a Saint Paul Nature Sanctuary.
It is actually the first part of the photo session that we have split into two. The second part of this photo shoot will guide us on the paved road of the Saint Paul State Capitol. Then, the newly engaged couple will wait a couple of months to see me again when they get married at the Saint Paul Athletic club.
So, I am quite sure you have never heard about the Bruce Vento Nature Sanctuary in Saint Paul, me neither. Yet, it is where the pictures have been captured.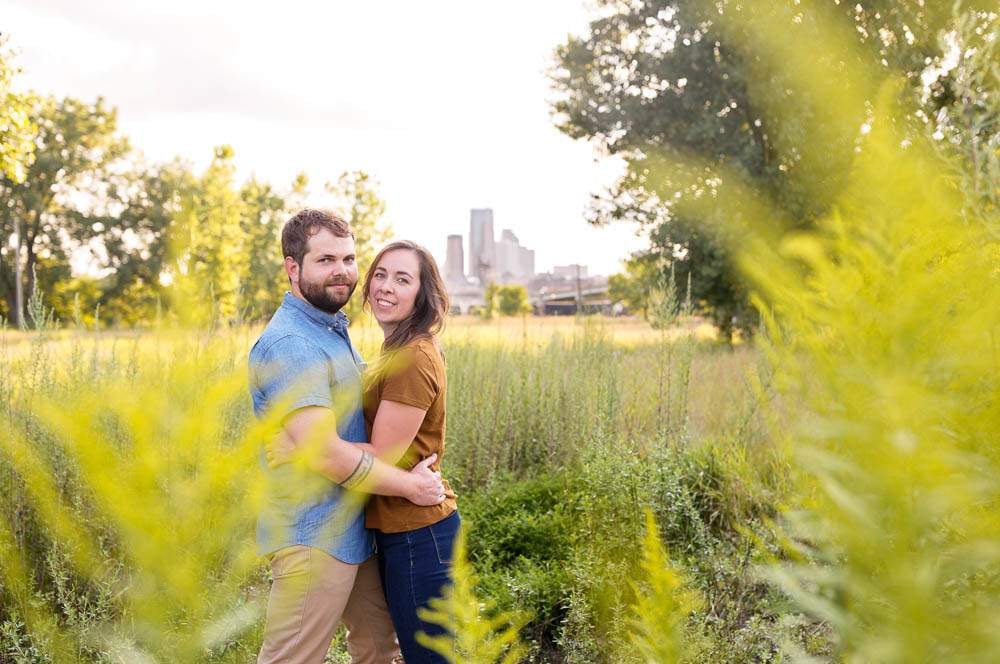 A Nature Sanctuary, a great place for engagement session in Saint Paul
When the bride and groom first proposed me this place for their photo session, I went to scout it on Google. Let's be honest, my excitement was not very obvious. That's said, they are Saint Paul's "weird" residents living close to the park (and I am not speaking about the Dayton's Bluff district or Student of the University).
Therefore, I let them guide me to this area with its trails located under the highway.
Today I confess that it's one of the best parks I have seen in Saint Paul and here is why:
it's pretty unknown from tourists (Dayton's Bluff and even students of the university)
it's accessible and just a mile from Downtown on E. Kellogg Boulevard
it offers a variety of landscapes in the same place such as a huge highway bridge to take pictures under, access to the train railroads, a scenic Vue on the city Skyline, a nature reserve with wildlife prairies and meadows, some woods, several hike trails surrounded by wildflowers and access to the Mississippi River
it doesn't require any permit to take photos
Quite Similar to the Boom Island
If you love The Boom Island Park (Minneapolis, MN) with its view on the Twin Cities, then you should love the Vento Nature Sanctuary. Indeed, they both share similarity:
a vue on the skyscrapers
a large natural area
proximity to the Mississippi
a place used by communities
But, as you can notice this Nature Sanctuary actually offer more resources and a larger variety of background!
Connections with the City and  the Transportation
The Vento Nature Sanctuary is literally crossed by roads, railways, jogger trails, and water creeks (Phalen Creek). This is a place of connection with communities. You fill emerged in the nature (with the sanctuary and the Phalen Creek) and connected to a big city (with the highway's bridge), and the nature.
That gives this location both modern and natural aspect, urban and wild area, which is pretty rare!
A location carrying history
At the entrance of the park, visitors can discover the history behind this exquisite place involving conducted by a state organization. Indeed, next time you go to picnic or for a hike, I invite you to read the Ramsey County panels. It was a Native American singular location for the Dakota tribe, who used to use the lands before they were destroyed by the European shelters.
The National Park Service Organization website explains that some caves, used by the Dakota tribe, were quarry in the sandstone bluff how they have been "recently" discovered. So today, the department of natural resources, the state and the history center are pushing an initiative for restoration and conservation of the park and the national wildlife refuge. Acres of Minnesotan history heritage is now used by the resident for biking, camping, skating and taking photos.
A Not Posed Photo Session in Saint Paul Park
When Emily and Dustin were looking for a wedding photographer in the Cities, or further Minnesota, to cover their wedding in Minneapolis, they first told me they liked my natural style, and wanted to avoid posed pictures.
This Park turns out to be an ideal playground for a romantic photo session. Indeed, when I first met the bride and the groom to be, they told me they weren't the kind of couple wanting to do cheesy pictures in front of my camera. I reassure them and told them that my way of working was to guide my couples, to make them do funny actions, so they can have fun. In other words, it's not posed.
You don't like to pose? Well, as a photographer in Saint Paul, I can testify that most people don't feel comfortable posing. And I'm fine with that because I prefer to catch spontaneous and candid shots, and these two lovebirds had a lot of them. What I like the most is the complicity between them. They trust each other and manage to be natural in front of the camera. Besides the couple shots, I like to have some creative ones. They managed to be part of the game when I asked them to make silly faces.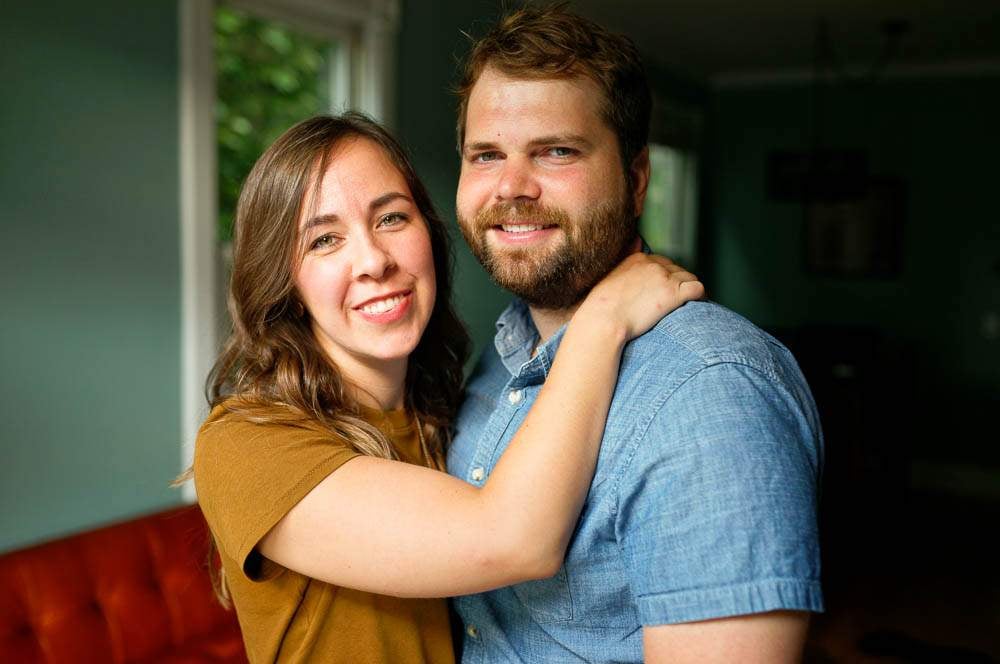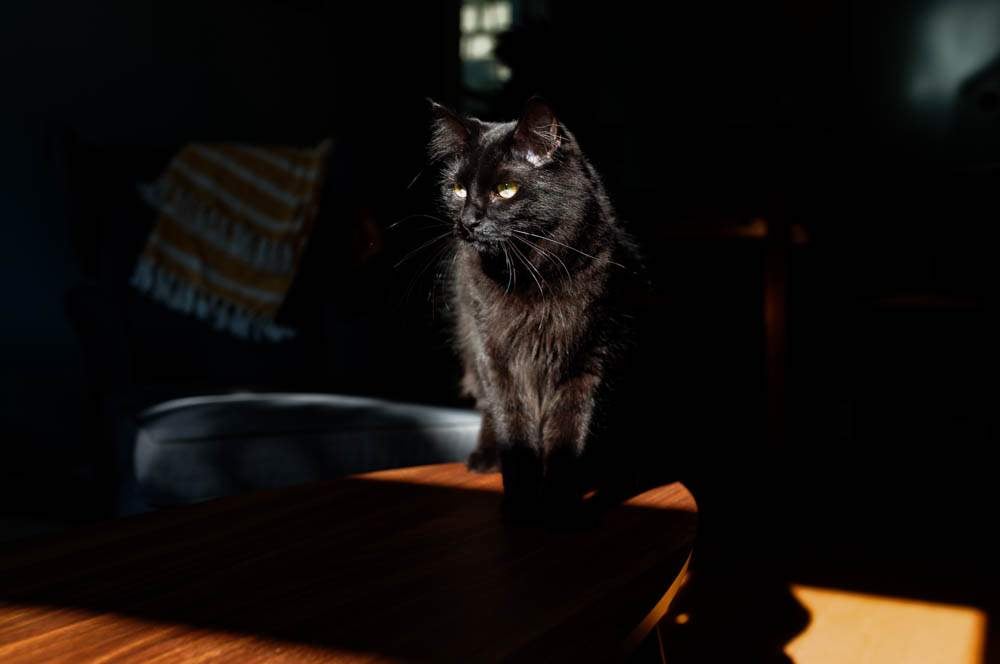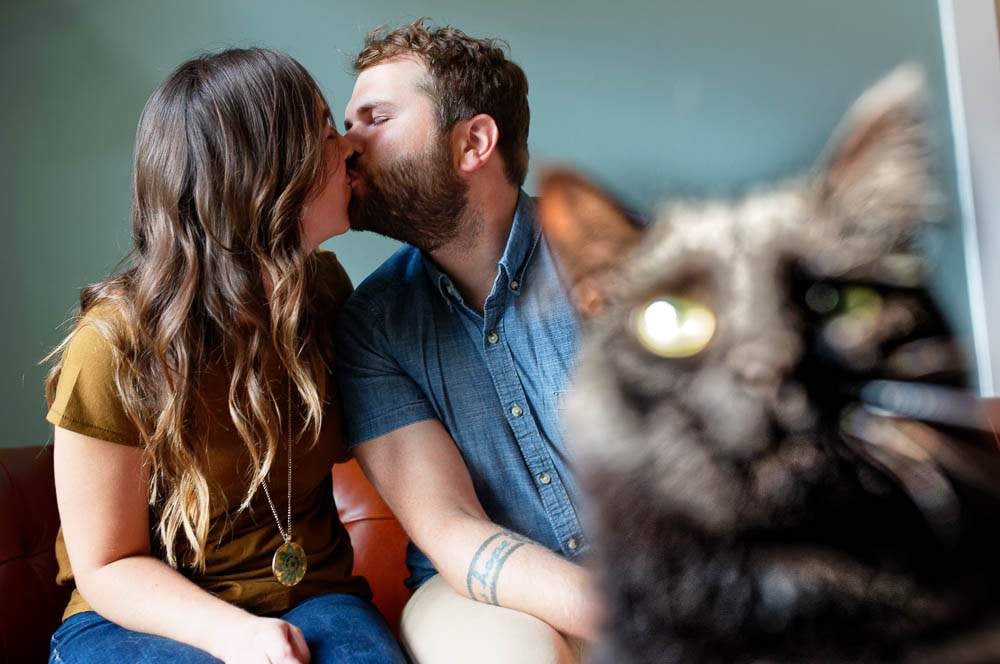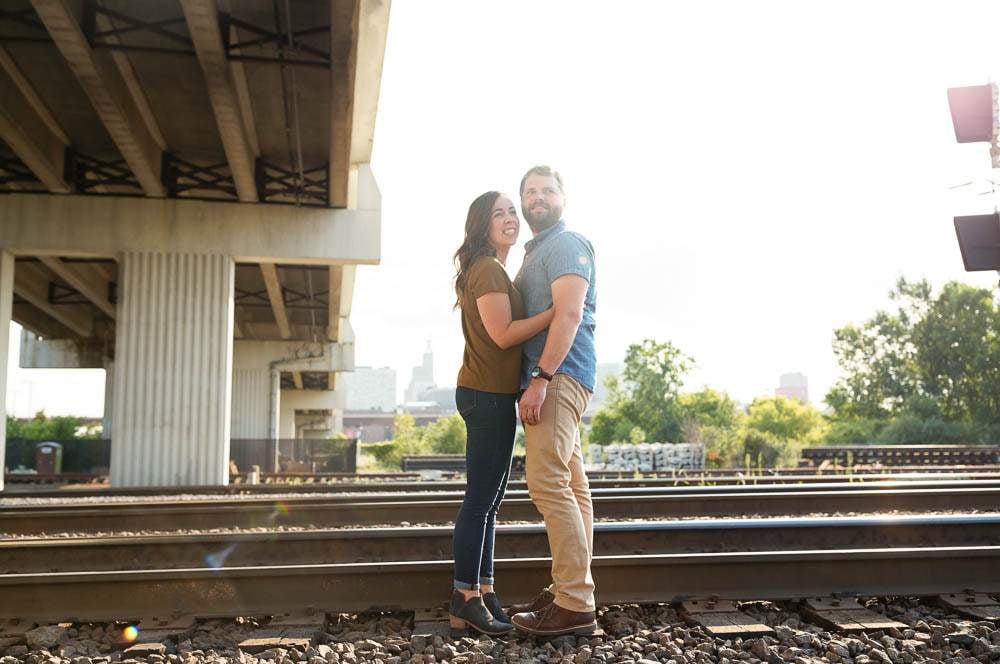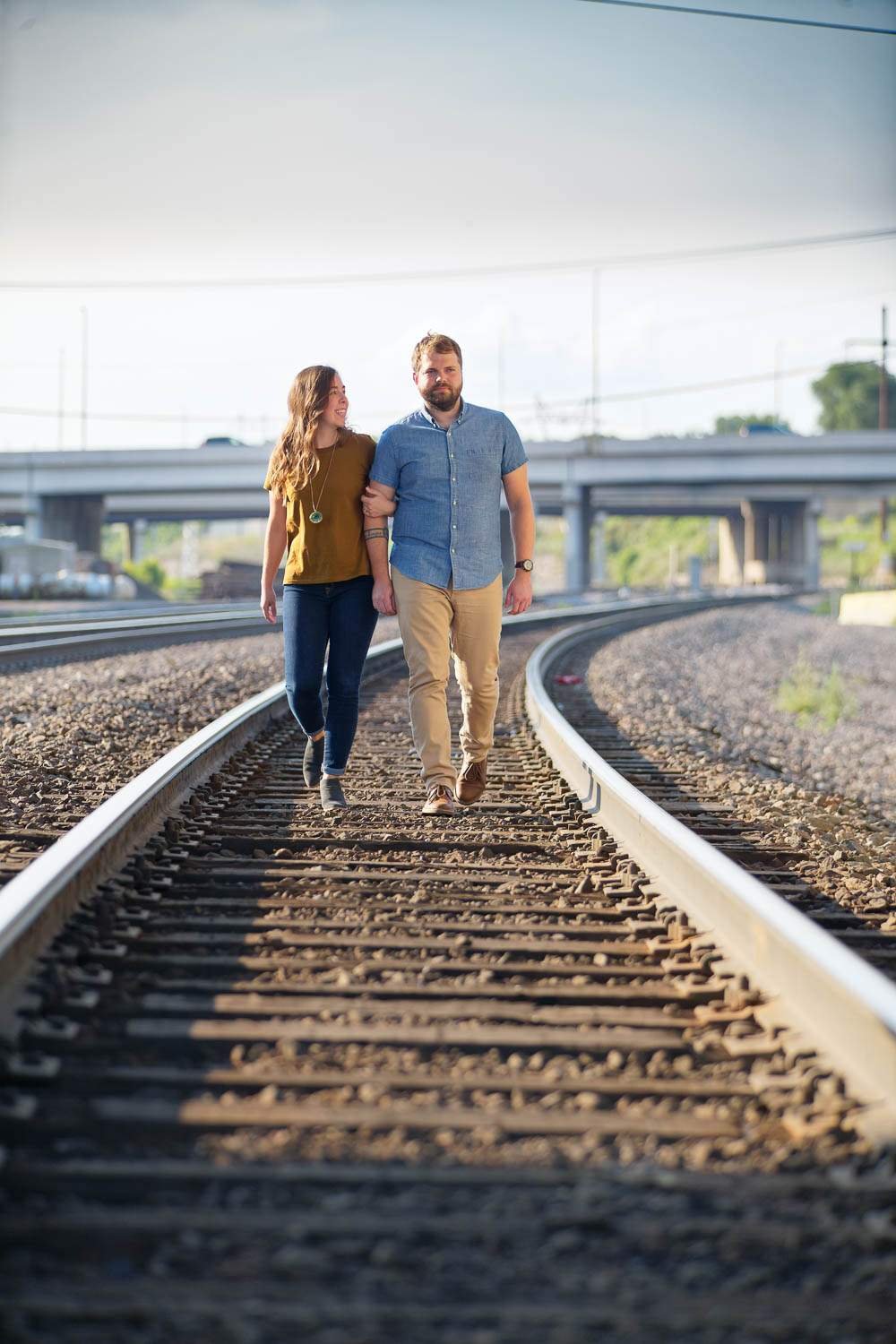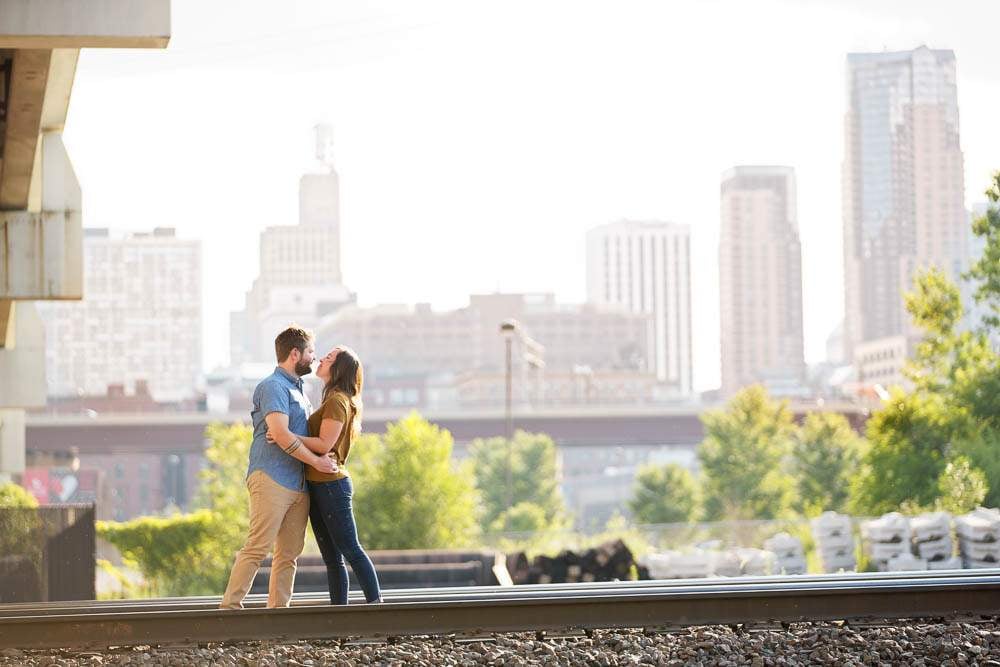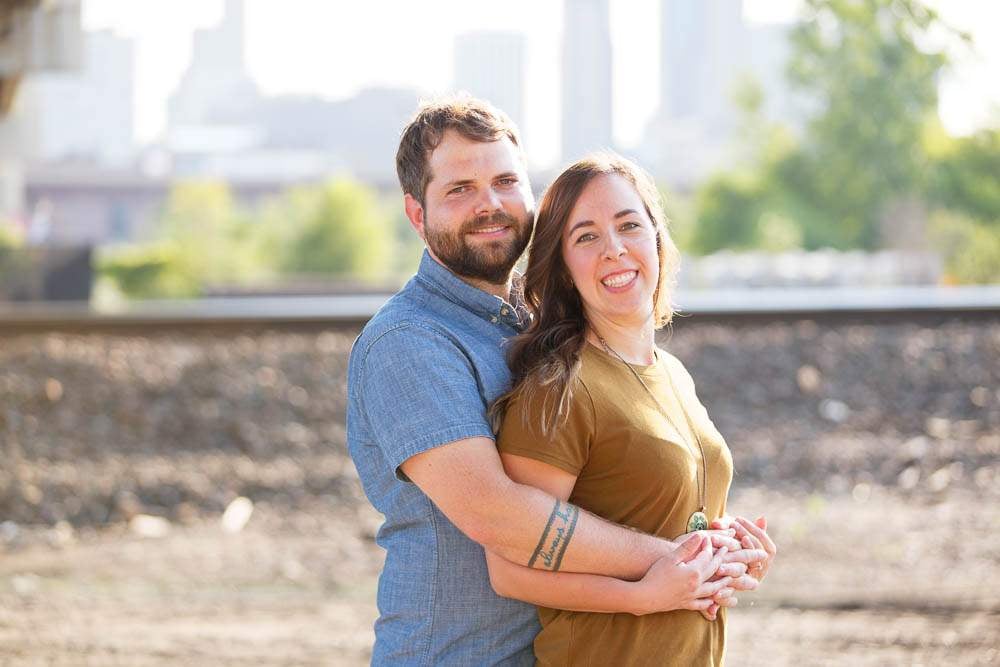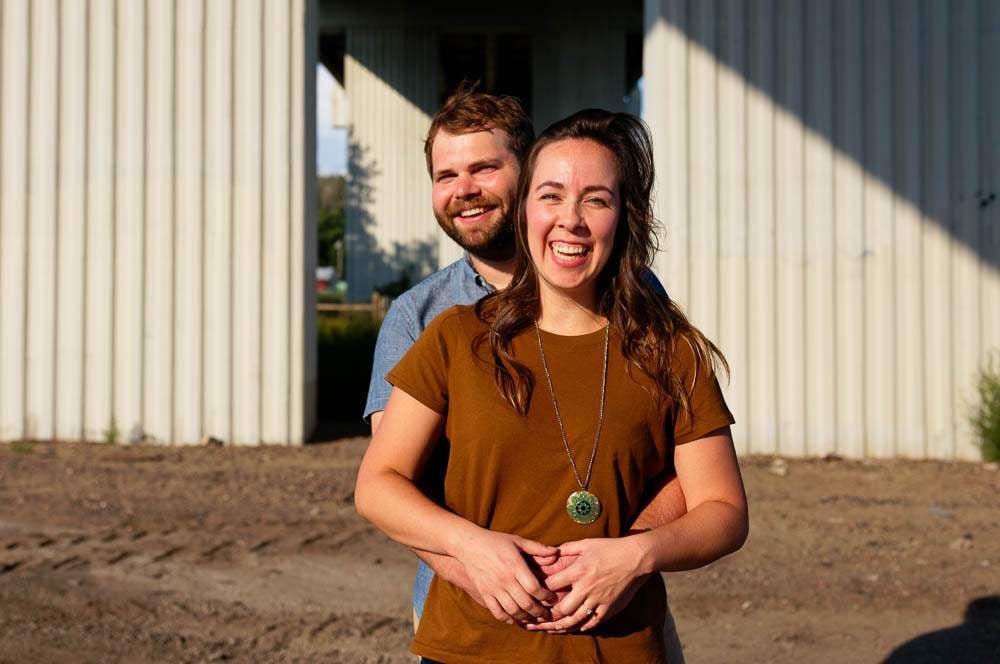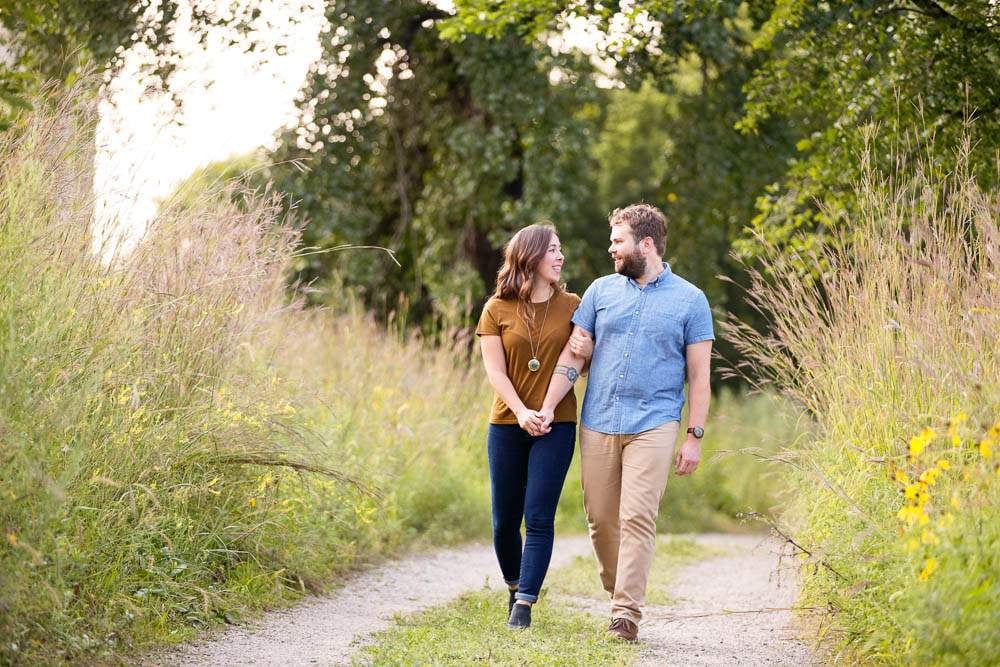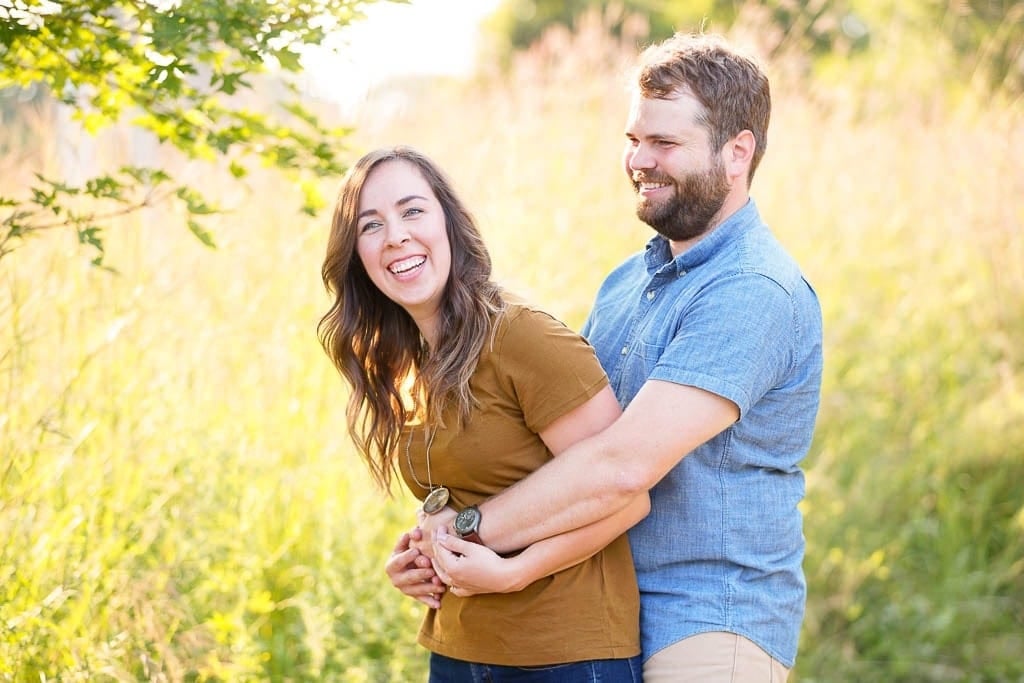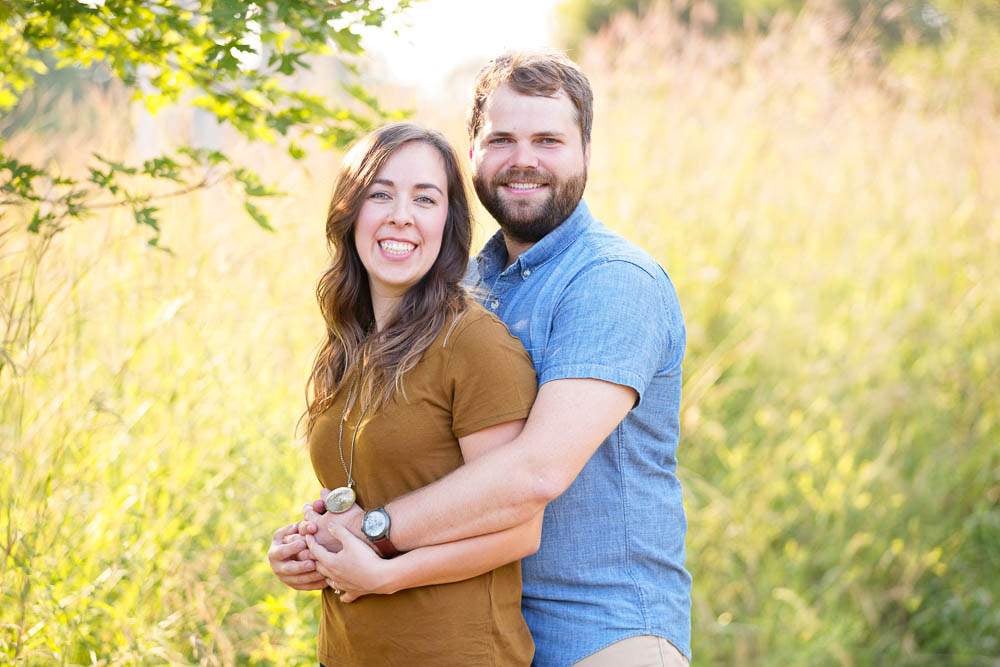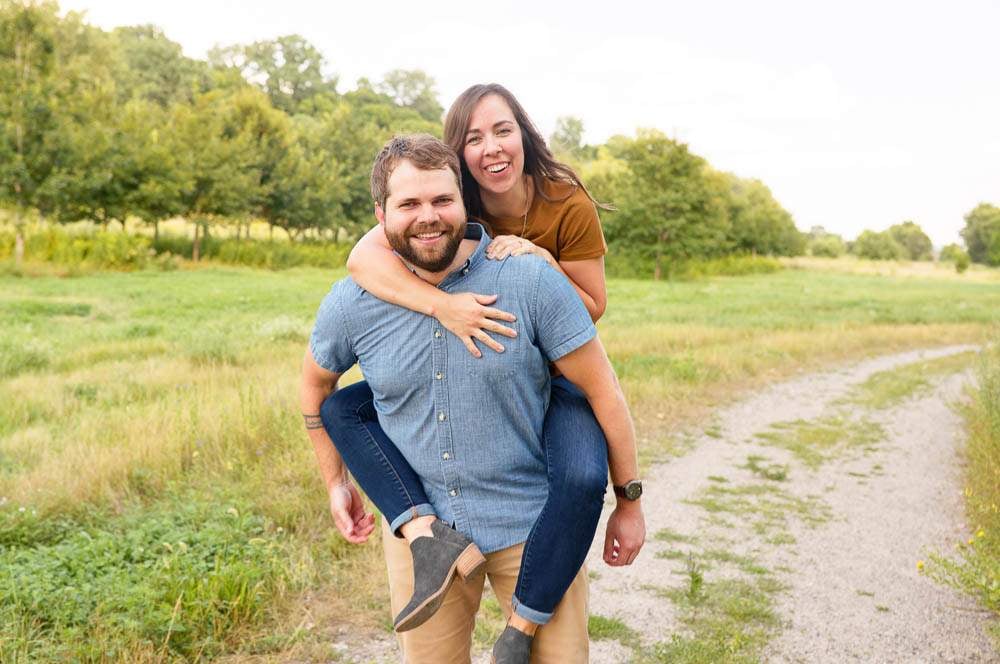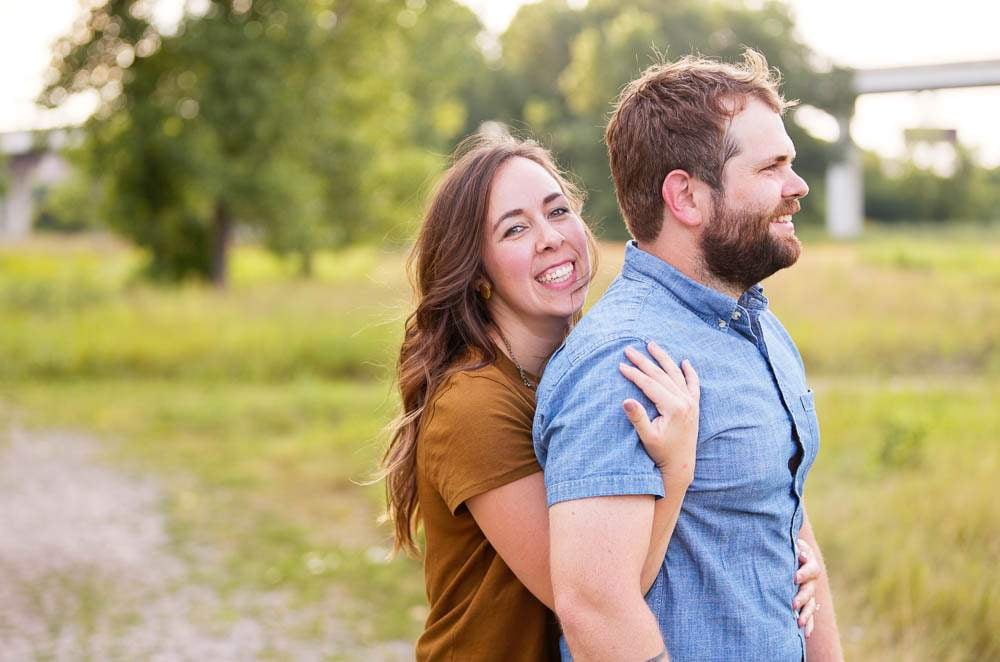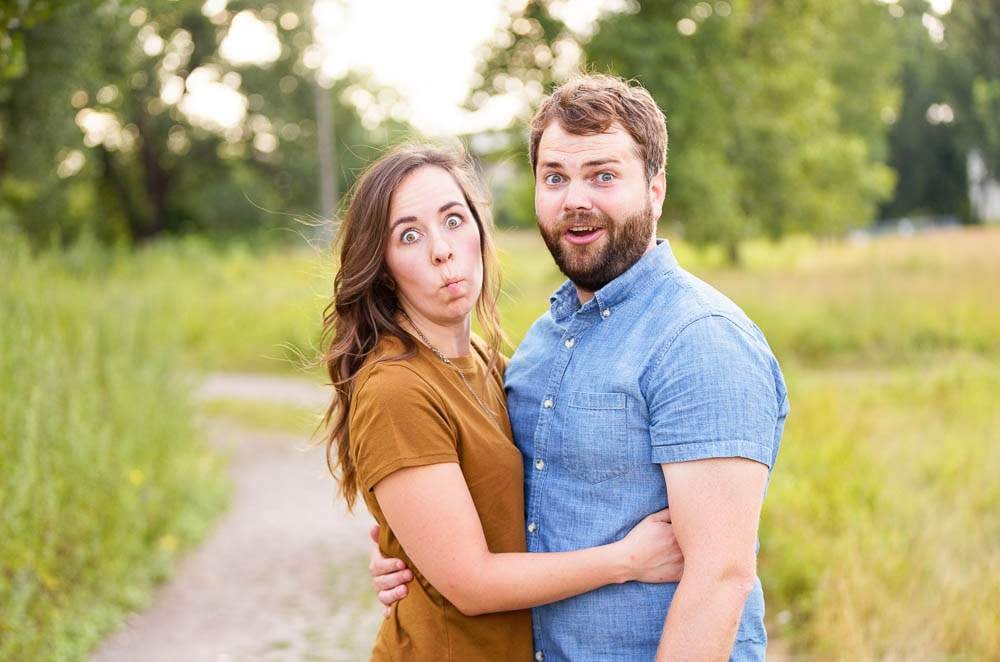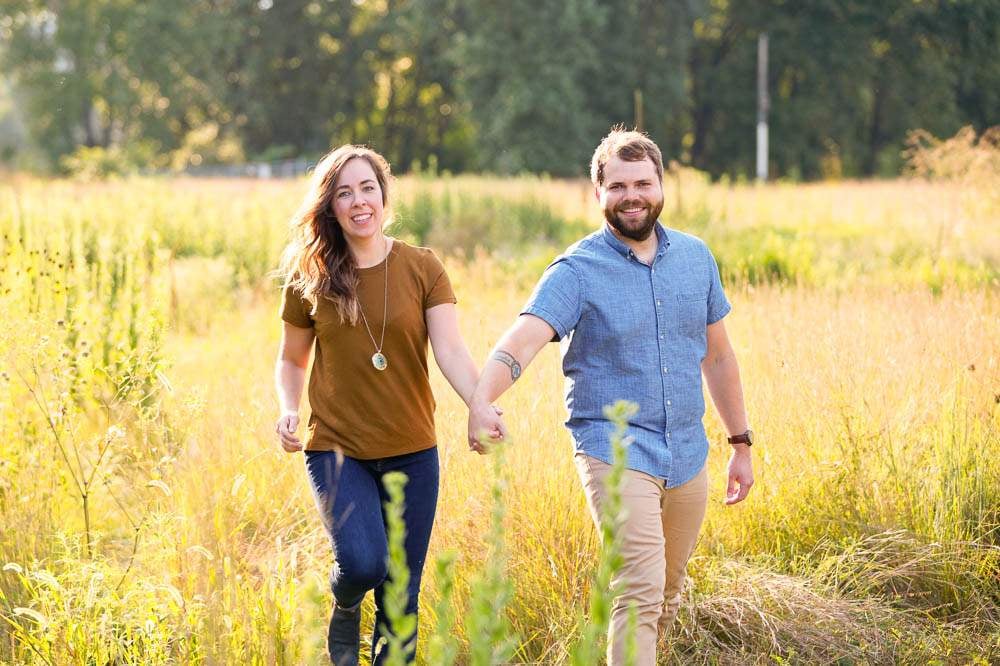 To conclude for the first part of the pre-wedding photos, I would say that I was as happy to discover that my couple was getting at ease (promising a good result with their wedding pictures at Saint Paul), as I was to discover this park Park. The second part of this session will drive us northwest to the capitol! And a couple of months later I will be in one of the most historic venues of St Paul, MN that I will capture their wedding!