Brunch Wedding at Maiden Rock Creamery
If some weddings can be pretty similar, Amber and Estin's early brunch wedding at the Maiden Rock Creamery is pretty unique. They made it their way, personalizing what they wanted, from the ceremony to tiny details.
If you are planning a wedding, I guarantee it will give some ideas!
Let me quickly introduce this cute couple to you, their venue and, of course, their wedding day!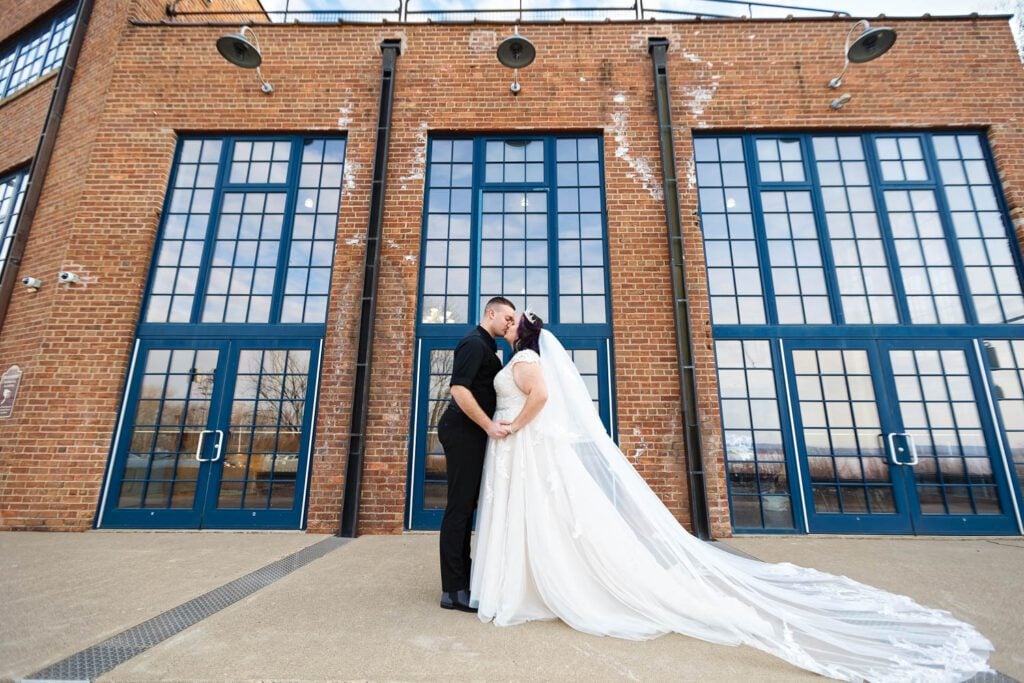 First Meeting in a Coffee Shop
I first met Amber and Estin in a coffee Shop in Rochester, MN. Despite the fact that they live near Phoenix, they took advantage of a business trip to Minnesota, to plan their destination wedding.
By the way,  they have been referred to me by another photographer in town (Kathleen Murphy) that I can't thank enough.
Amber is a scientist. She grew up in Minnesota, but it's at the University of North Dakota that she meets her beloved one.
Estin was born and grew up quite far away in Papua New Guinea (keep that in mind for later)! Given the locations ( islands), he quickly learned some vital skills: piloting airplanes!
From our first meeting, I remember how they laugh all the time like new lovers do. I also remember Amber's mischievous smile when she showed me a picture of her (surprise) dream dress while Estin was not allowed to look.
I remember them sharing their perfect wedding dream. They are early bird people which explains why they grew up birds in their home. But most of all, it explains why they were planning to start the special day before the sunrise! They wanted an early morning ceremony followed by a brunch!
Unfortunately, due to the distance and that the wedding was only in a few months ahead, we didn't shoot any engagement session.
Maiden Rock Creamery Wedding Venue
This location is a pretty interesting wedding venue located on Lake Pepin, on the Wisconsin Side of the Mississippi river, between Red Wing and Stockholm, WI, alongside the train's tracks.
Historic Location
The historic brick building was built 80 years ago (in the 1940s). Today it has been conditioned to an event venue but keeps marks of its previous life. At one point the property was part of the actual Ellsworth Cooperative Creamery, with the Pepin and Prescott creamery. Today from the large company, only the Ellsworth Cooperative remains that produces cheese.
Another part of the property is now converted as lodging, with the Studio Suite and the Two Level Suite, where the wedding preparations took place.
If you are planning to get married there, you might be interested to check out an additional historic house across the road: the Julian House!
A perfect space for a relaxed event
The Maiden Rock building features two huge rooms on a two-level ceiling, each one with a balcony. Booth rooms have massive floor to ceiling industrial windows which bring a lot of natural light and at loft style.
In some places, the ceiling still has huge ventilation holes that have been rehabilitated as ceiling windows.
The decoration of the main room is interesting, with a mix of post industrial, historic and retro style.
In addition to beautiful wood canoes and deer heads on the walls, you would also notice a stuffed lioness perched on a steel beam looking at you.
The room features a huge wood bar, a pool table and a used foosball table for the guests to play when they are not seated in comfy sofas.
In the center of one wall stands a huge stone fireplace, in front of which the ceremony took place.
Here and there stand some vintage elements reminding me of my childhood such as a red gumball machine.
The more modern aspect of building is probably how bright it is.
The floor made of lustrous brown cement reflects the natural light. And the wall covered by white tiles on light brick creates a bright and warm atmosphere.
It's a place where you feel at home. It reminds me of my high-school years and the many Chillout bars in Paris.
That makes it the perfect place to host the event when you want people to feel at their ease and connect to each other.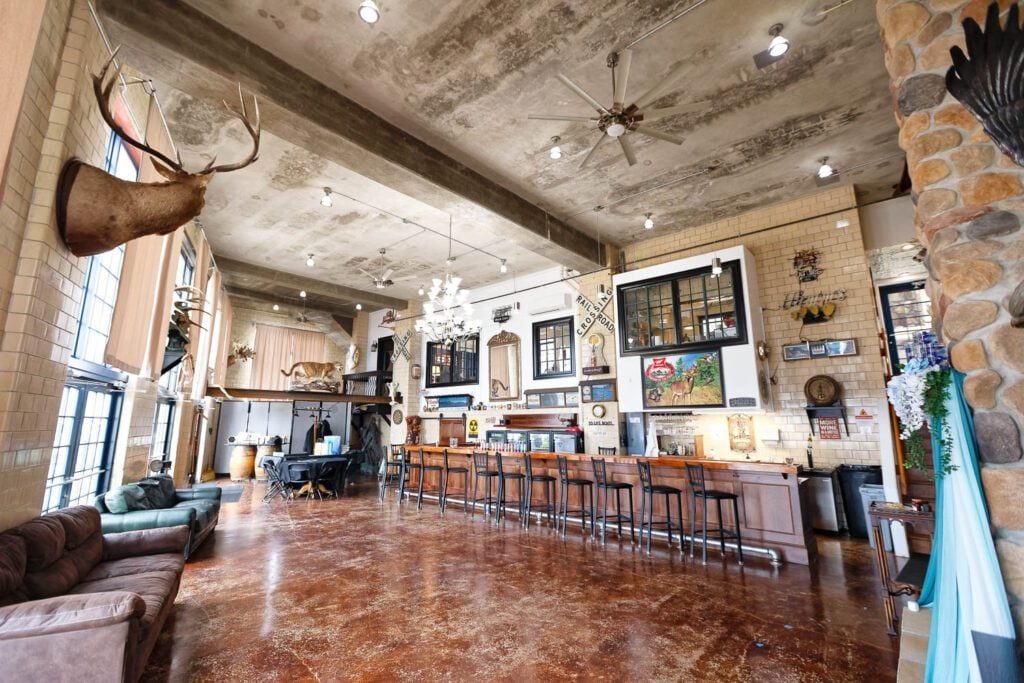 Preparation of the bride and groom and first look
Details of bride and groom attire
When I arrived at 6:30am, the best men welcomed me. He was running everywhere in the venue to finish setting up everything!
The groom was almost ready (probably a bit stressed), and just finished attaching his bow tie. He was all black dressed with just a discreet touch of blue on the bow tie.
On the bride's side, girls were getting ready together in a family atmosphere.
I started taking pictures of all the details of the bride's attire: Glitter sneakers and glitter crown, glitter (second) dress. As you can notice, blue is her favorite color!
On the groom's side, I took the blue fluorescent rings with crushed opal and stones, playing with coffee beans. Regarding the blue stone at the center of the rings… I guess you understand where it came from!
But you might still be surprised by the reason for me using coffee beans.
If you remember, the groom is from Papua New Guinea. And this country produces…fresh coffee beans!
And one of the gifts the bride and the groom offered to their families was chocolate coated coffee beans!
In addition to the rings, I also had a couple of spoons to photograph. Why spoons?
Wait a bit. I told you it was not a typical wedding!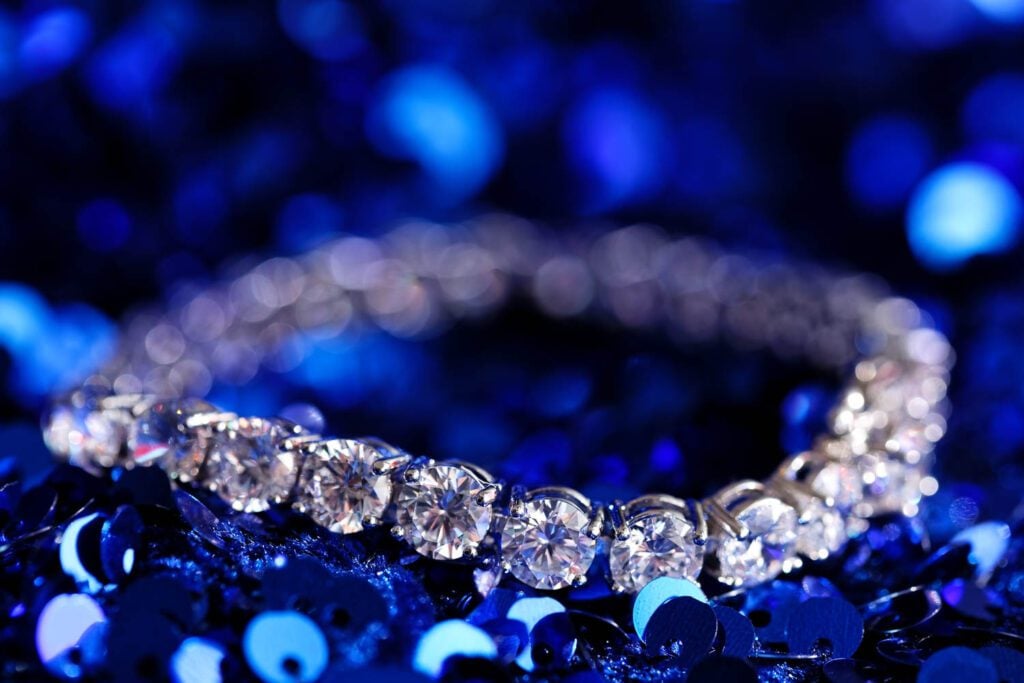 First Look
Once they were both fully dressed, we did the first look after the maid of honor pulled the bride her veil on.
During this first look, they exchange each other a card with a few words (not vows, just message).
The bride's card was shining with rainbow highlights. While the groom card had some tiny subtle messages: on the envelope and on the card itself.
The bride started to cry. The groom did his best not to. The photographer took pictures.
After this first look, we quickly took some group pictures outside out the patio, before the ceremony started.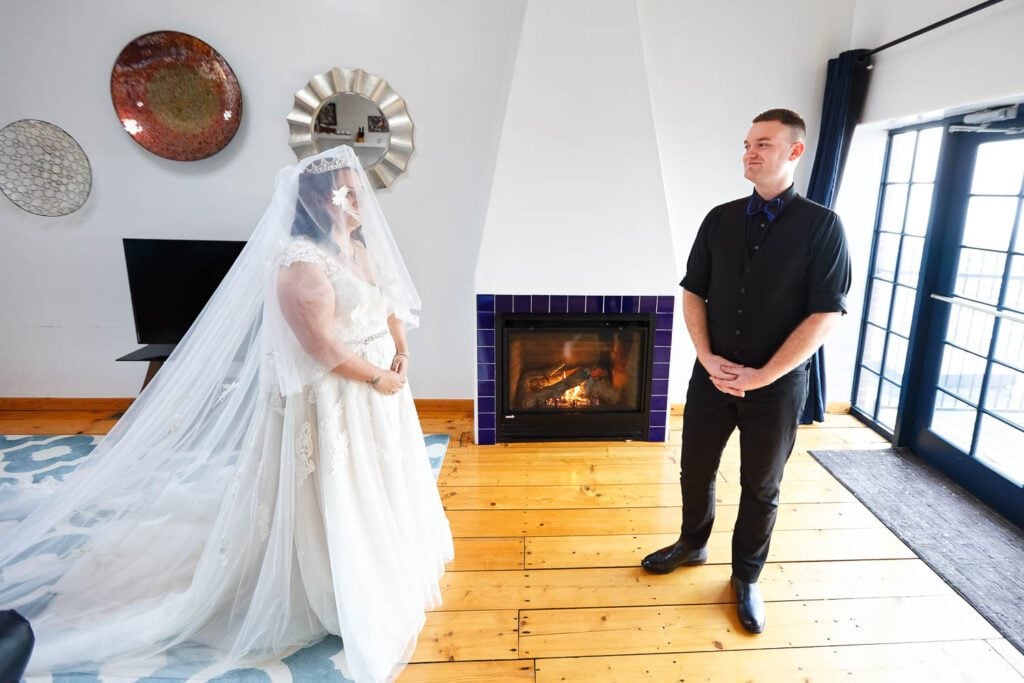 9:00 a.m. Peanut Butter and Jelly Sandwich Union Ceremony
At 9:00 a.m, when most of the guests were seated, the ceremony started in the main room. The children enter last with some soap bubble gun, before the bride and the groom.
Again, the wedding ceremony was not exactly conventional. They included a symbolic peanut butter and jelly sandwich union ceremony! Once unit, the two materials can't be separated!
Quick tips: they exchange the regular toast with a belgium waffle (much better for the morning)!
At this point you should have understood that they enjoyed personalizing everything they want! Stop being surprised!
After that, they exchanged their rings and were introduced as husband and wife.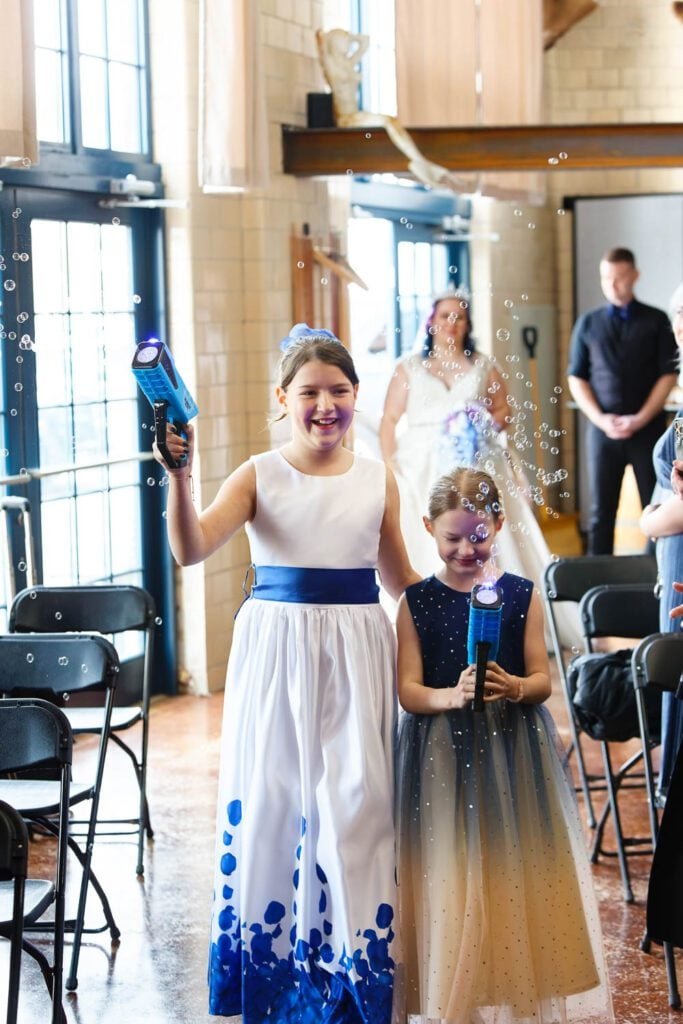 A Brunch Reception in a Blue Dress
The blue wedding dress!
Before their reception, the bride and the groom changed their traditional outfit to the second one.
The groom stayed in a pretty dark style (with tuxedo-style pants, enhanced on the side with a blue ribbon). On the top he had a black vest featuring a world map on the inner part (pilot). He also changed for a second blue tone bow tie.
The bride was finally being allowed to dress with her beautiful blue princess dress and her glitter boots!
The newly married couple did a second first look before joining the receptions.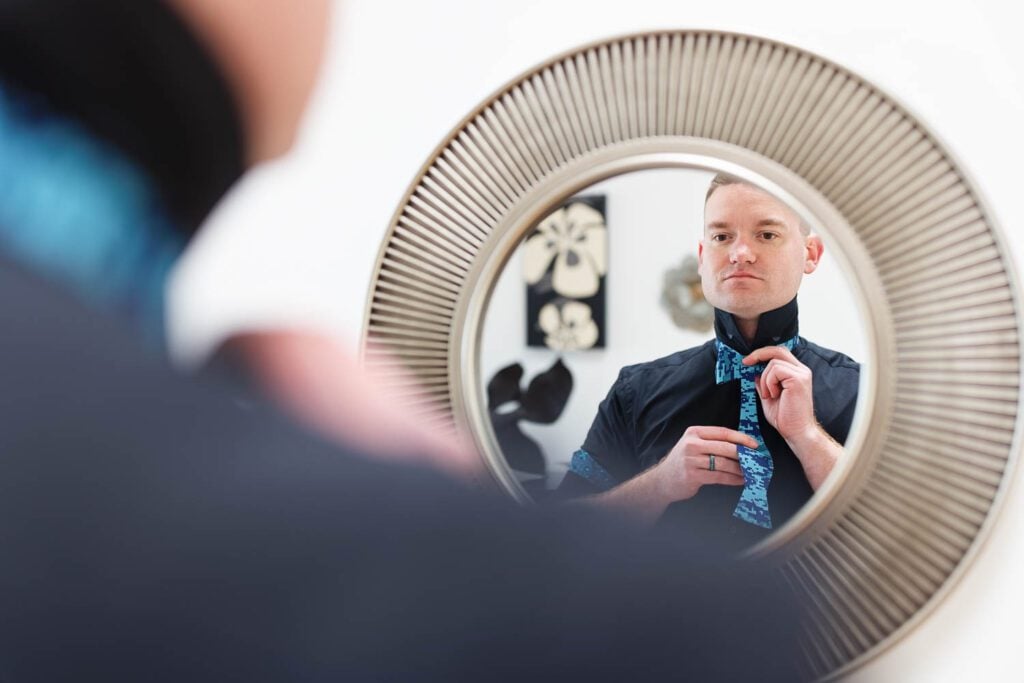 Bílas Bags Ceremony
Bags? You must wonder, what is this new kind of ceremony?
Do you remember that the groom is from Papua New Guinea?
Over there is a local tradition where the father of the groom decorates the bride with gifts (Bilas).

Here he offered two traditional string bags. Those are the same bags used in every life to do all kinds of things (i.e.: grocery shopping). Women sometimes wear them on their heads (check the photos)!
In addition to those bags came:
a knife, which symbolize the groom love of martial arts. 
a beautiful bird necklace featuring the Raggiana Bird of Paradise. It's a famous bird in Papua New Guinea that you can find on their flag.
another bag with tribal patterns from a Village of Oro Province in Papua New Guinea. It came from Estin's foster family which whom they have special bounds.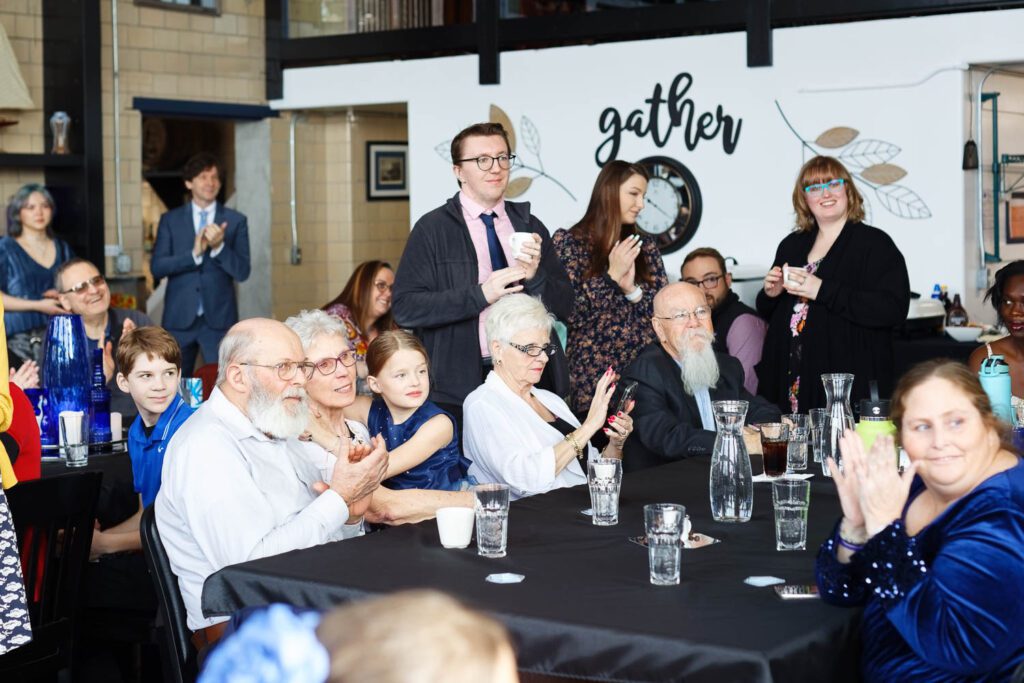 American Brunch Wedding
The good part of starting an event before the sun even rose is that you can share an amazing American brunch with your guests!
A few speeches from the family and friends bring some tears. Other speeches bring a lot of laughs.
One fun fact was about how long it took Estin to make the first move with Amber.
Indeed, for 2 years, they remained best friends!
Given they were always stuck together several people believed they were actually already dating!
All their friends already knew they were the perfect match for each other!
No, it took the groom two years to realize that this beautiful girl was willing to date him and to finally make the first move and turn it official.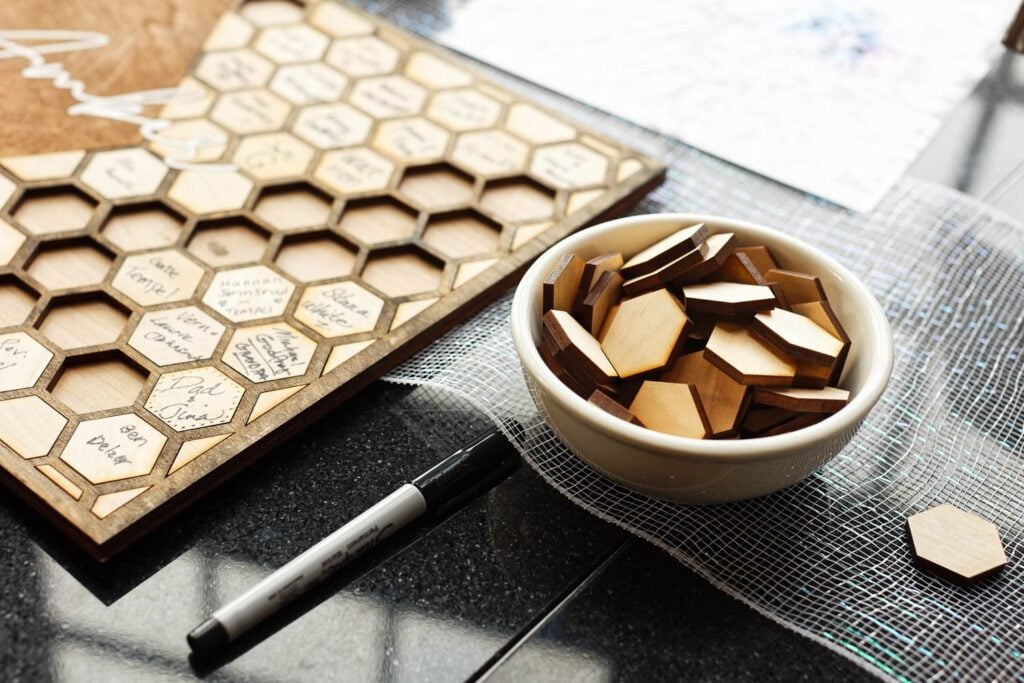 Time to relax and enjoy
This brunch was the perfect time for the bride and the groom to relax and finally enjoy all their guests, and for their photographer to capture candid shots.
They got their first dance. Their guests had a lot of fun playing all kinds of games (Jenga, pools), and dancing.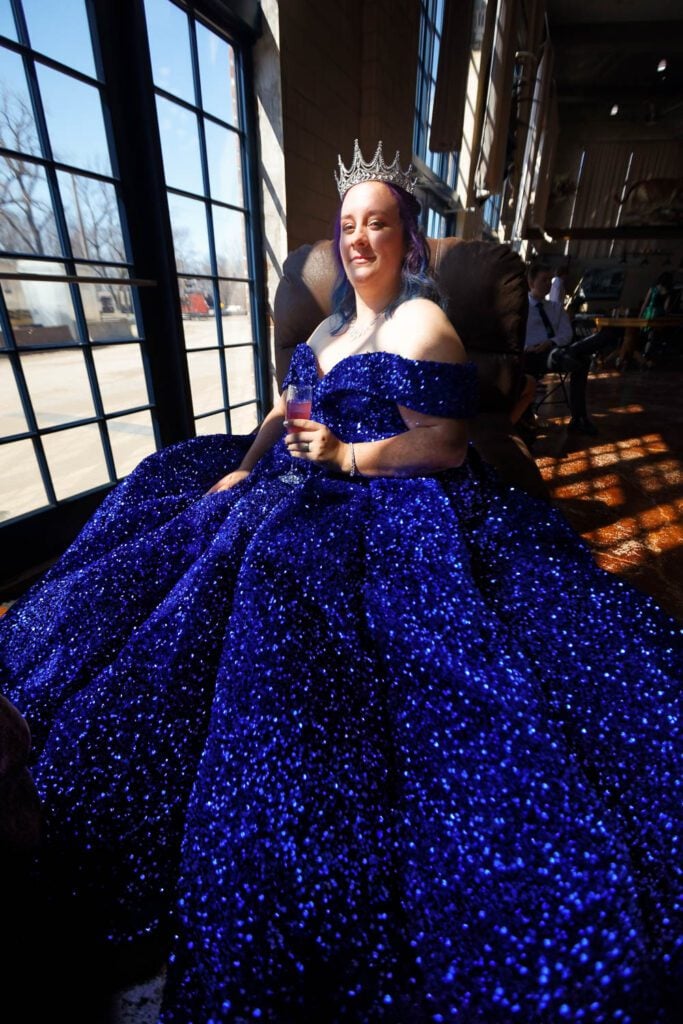 An Ice Cream Bar
When I told you that the bride and the groom found a variety of manners to personalize their wedding with what they love! Another one was their ice cream bar. For a short moment, they went to the service of their guests, offering everyone a delicious ice cream (I was surprised they didn't pick blue colors).
Finally, instead of the traditional cake, they share some ice cream using their special spoons! (Yes, all was carefully planned!)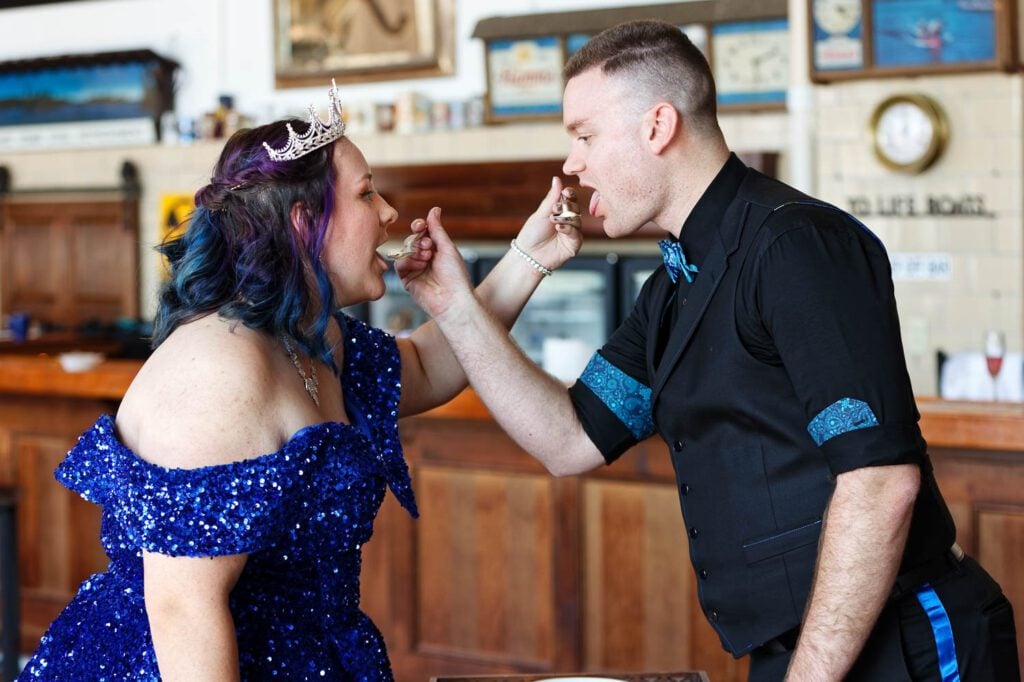 The Bride and Groom Session
For their couple picture, given the groom is a professional pilot, we were originally planning to go to the local airport to take pictures with airplanes (in Red Wing located just a few miles away).
But weddings are always full of last-minute changes, so, it didn't happen. In a way that was probably better, allowing them more time to enjoy their reception and friends.
That's why, for the couple session, we stayed at the event location using the local area. Luckily for us, the air was warm!
Therefore, we took advantage of:
The kitchen room:
Backup location in case of rain.
The brick building:
Brick buildings always work great in pictures, especially in the afternoon with the sun!
The train tracks
We even had the chance to have a train for some pictures!
The view on the Mississippi River:
The open view on the bluff, the valley and Lake Pepin is pretty cool. The best light would be at the end of the day.
The Maiden Rock Village Park:
Despite the spring, the trees were still in winter shape. So we used the giant red chair. It's probably a super park during the fall!
An adjacent red farm barn:
The Amber blue dress, the vivid red of the farm worked just great!
Finally, we had the maid of honor helping us with a few soap bubbles for pictures!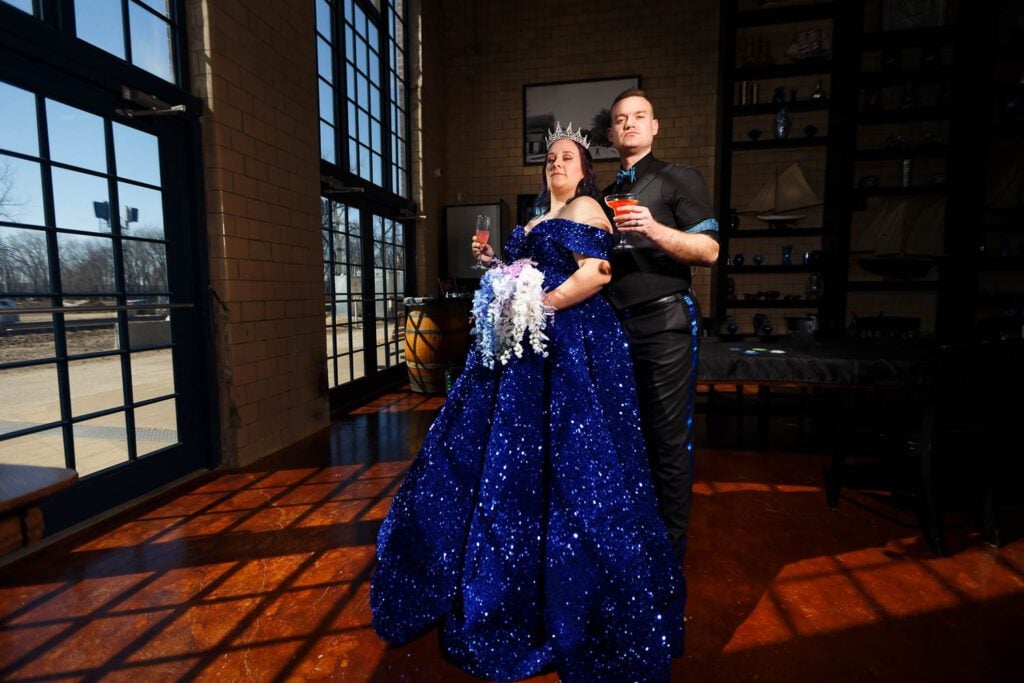 Wedding Vendors List
If this wedding inspired you and you want names, here is their vendor list
Bride Dress Brand/Designer: Stella York
Dress alteration: Julie Lybek
Bride Shoes Brand: Betsy Johnson
Engagement Ring : Molecule engagement ring
Bride Wedding Ring: Custom with crushed opal and stones
Bride Dress Shop: Budget Bridal
Engagement Ring Jeweler: AlienFormsJewelery (Etsy)
Suit & Tuxedos Brand/Designer: Dontaé Simmons
Tie & Bow Tie: Julie Lybek
Shoes Brand: Thomas & Vine at Chelsea
Wedding Band: Custom with crushed opal and stones NaturalEvoDesign (Etsy)
Officiant: Reverend Carl Bennett
Caterer: Eden Newell
Photographer: French-Touch-Photography
A few Words of the Bride and the Groom
Right after the wedding I asked them a few questions.
Your best moment of the day:
Bílas ceremony (groom's dads decorating the bride with traditional Papua New Guinea string bags)
Your second favorite moment of the day:
Peanut butter and jelly sandwich union ceremony.
The planning part you prefer the most:
Planning the menu.
The Most difficult part of planning your wedding:
Coordinating the timing with all those involved.
Anything you would do differently with experience?
Better coordination and communication with the people helping set up and tear down.
Any tips for a future bride planning her wedding?
Stressing over things takes away from the joy of those moments. It never will be exactly what you want but it'll be perfect for you in just how it works out. Focus on you and your fiancé, not anyone else. It's your day together, enjoy it.
Conclusion:
It was a real pleasure to work with Amber and Estin for their special day, to meet their family and capture images of their friends. They manage to plan a wedding out of the ordinary that reflects their personality!
If you are planning your own wedding at Maiden Rock, don't hesitate to contact us!
And if you enjoyed the picture and want to see more, check out our Portfolio!
Useful informations on the venue:
Contact: Deb
Address: W3487 WI-35, Maiden Rock, WI 54750
Phone: (608) 790-5253