Do you work with good quality equipment?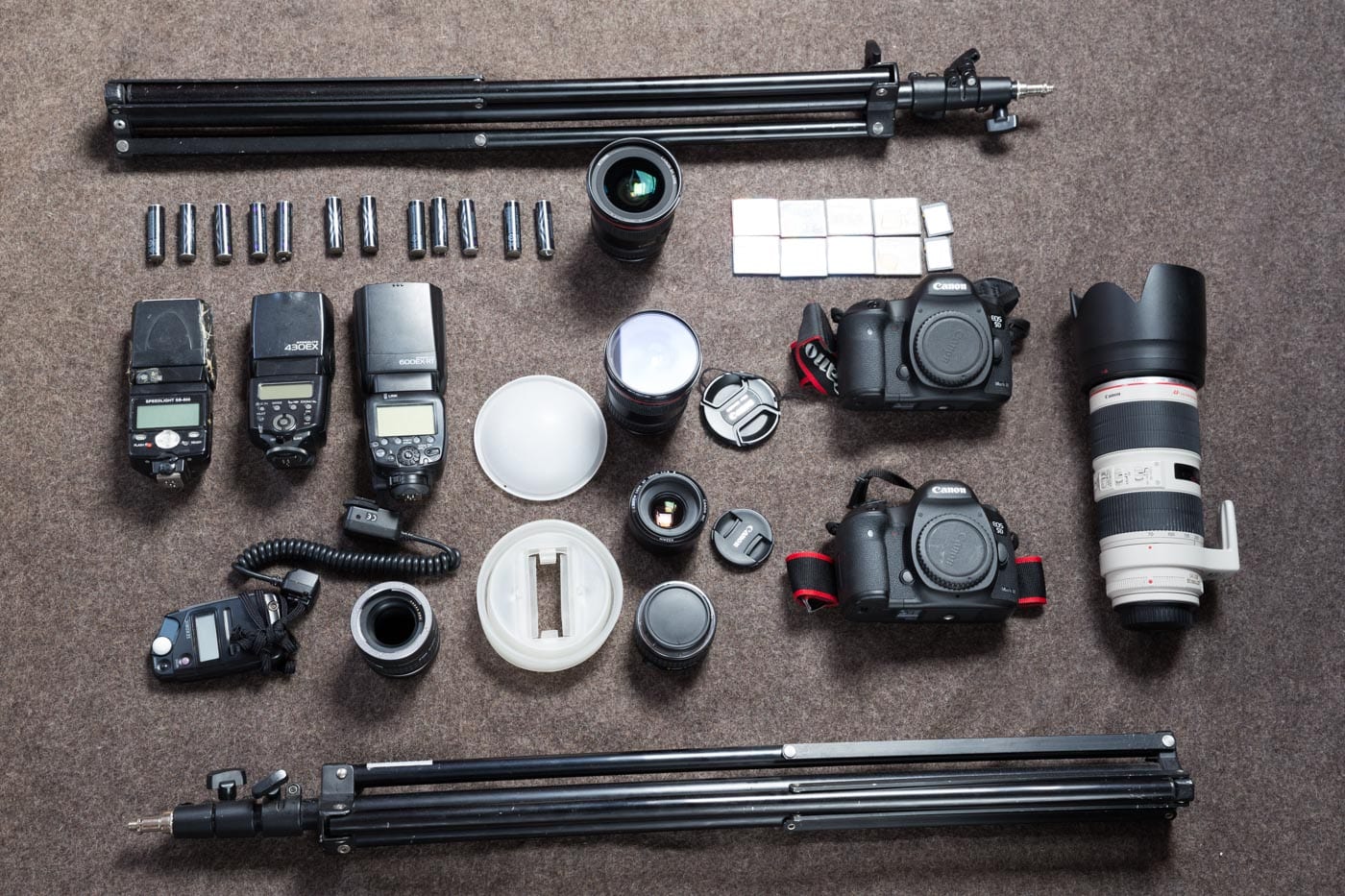 We can read this question inside all wedding magazines and books. For sure, it is a very important and basic question!
And the answer is: absolutely I work with the best quality professional equipment. Moreover, I have a back-up equipment, just in case! I work with Canon gear (I also love Nikon, but choices needed to be made). I have two camera bodies, several zoom and fix lenses, many batteries and several external deported flashes (just in case). However, As the proverb says, "Clothes don't make the man".