How long is a photo session?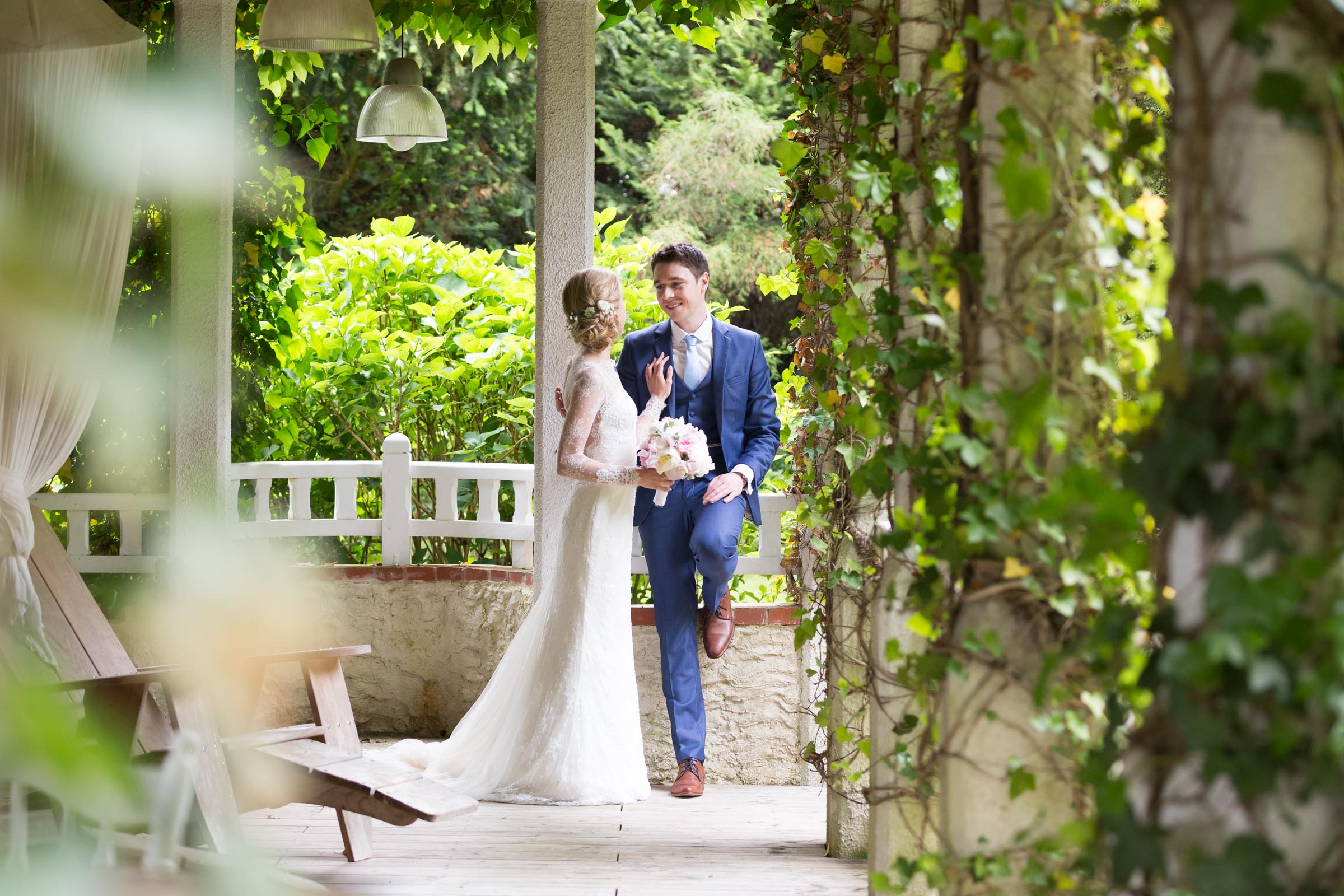 Photo session time.
You plan to do your photo session the day during your wedding and you don't know how much time you will need. Well, the short answer is one hour. A more elaborated answer will take in consideration your personality, the place you want to go, the kind of photo you want.
More time for shy people.
No one feel at his ease in front of a camera. I am the first one to freeze as soon a photographer wants to take a picture of me (I much more prefer to be on the other side of the camera). That's why I know how important it is to warm up. The very first minutes will be difficult. You will ask yourself why you hired a professional photographer, and why did you accept to do the photo session. Then, little by little, you will get use of the camera. I will tell you to do action (kiss, huge, walk, speak), and you will understand what I expect from you. Meanwhile, I will tell you some jokes and, slowly by slowly, you will start having fun together and forget that you are shy in front of the camera.
Being shy is something normal. We are all afraid to look like bad in a picture. We want to keep control of our image! Right? You will quickly feel confident and understand that you should trust me. What are people who will already have an engagement session done will be much more relax?
Time to get warm depends of peoples. I will tell an average time of 15 to 20 minutes to start having excellent pictures.
Fun fact : even top model needs to get warm. In the old times of argentic photography, fashion photographer usually shoot the first minutes with an empty camera (no film loaded). They used film only when they considered the model ready!
The Place you want.
If your wedding venue does not offer a lot of beautiful background for your photo session, I suggest you choose an outside place. In Minnesota, there are a lot of wonderful landscapes. In Minneapolis and Saint Paul, there are a lot of parks (https://www.minneapolisparks.org/) that are great.
You can also choose several places. For example, the stone arc bridge and somewhere bigger city with U.S. Bank Stadium.
If you choose several places think we will need more time to travel, to park, and to take the pictures.
The kind of photo you want.
Most of the time it would be a regular photo session, but sometime the bride and the groom will ask for special ask. For example, if you want to make pictures with animals (dog, horse, parrot), that can take longer (because animals are unpredictable).
You can think about alternatives.
I you don't have too much time during your wedding day for a long photo session, you can also plan to do a Trash the Dress session. Don't worry, you won't have to trash your dress in the Mississippi. The trash the dress session is a good way to make a long photo session in the place you like, with no pressure. To learn more about the trash the dress session that we offer.