In your process to plan a wedding, you will have to pick the best wedding vendors among a plethoric offer! Most of the weddings I have covered in Minnesota involved around 10 business each. So, as a wedding photographer, I collected a lot of addresses! For me, it is always better to work with good trustful professionals. Hiring great wedding vendors means the wedding will visually look beautiful and go smoothly, so I can capture better images.
Here is the wedding vendor list of some companies I have worked with, that my couples had great experience with and would recommend.
I have invited some to introduce their respective services; they have their own web pages.
Of course, I advise you to meet them, check their reviews and check if they match your taste and temperament.
The wedding Venue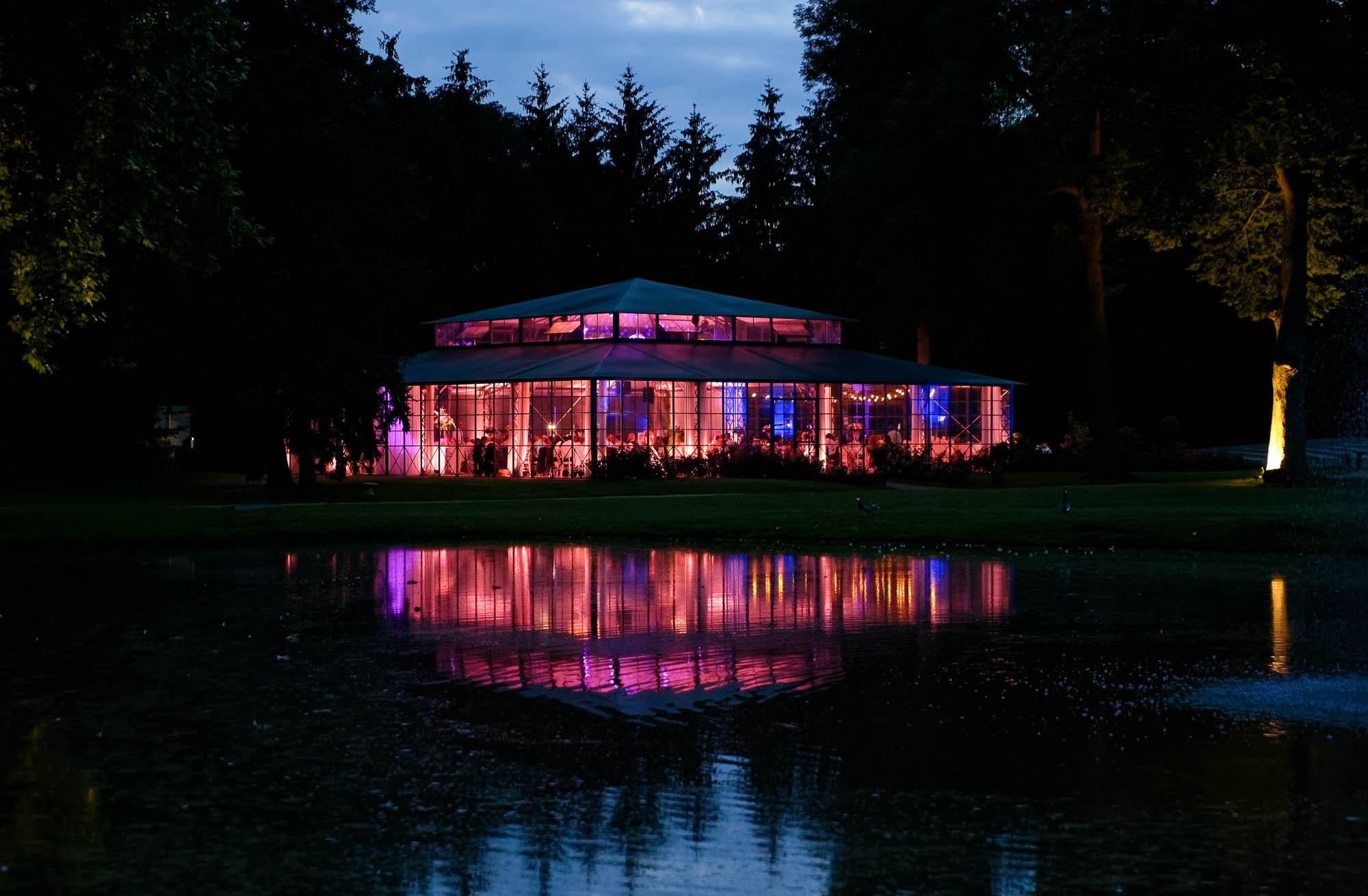 Events venues are the major choice you face during your wedding planning. If you read this, you have probably already picked your location (given photographers are usually the second business booked after the event center). If not, then I invite you to read "What to consider when you book your location regarding photography" at the wedding venue page. There is a lot of recommendations, from the amenities, the rehearsal, the view, the park, to the design. You can also have a look at my past weddings featured on my website and check what does the places look like (and you might have a crush on one of them). There is plenty of great event center in Minnesota. For sure in Minneapolis and Saint Paul but also around the twin Cities area, such as Stillwater, Rochester, Mankato, Eagan, Duluth, Wisconsin.
Each location is different and has its own rules, own amenities.
Review and agree to all the rules before your event, so you don't have any (bad) surprise! Some are flexible and shall do the maximum to accommodate you, some are less flexible.
Caterer

When you organize a reception, food and caterer are a big concern. It's often a major part of your budget that is literally "eaten" during the day of your event. You want to make sure the food is fresh and tasty, that the quality is consistent, and also that the catering staff is efficient.
Indeed, the food is the visible result that guests might enjoy on your big day. But there are in fact many people working in the "shadow" to make this miracle happen. So, it is better when your wedding caterer is used to working with your venue, so they know the kitchen and all the equipment they need, they feel at ease.
Most caterers take care of everything on the table (silverware, glass, napkins, and tablecloths).
Do I need to say that tasting is mandatory and not an option?
Bar tender

Some locations offer bar tending. If not, your caterer probably offers this service. If it's still not the case, you can invite as a bartender your friend who has memorized how to prepare more than 100 unbelievable cocktail recipes (weird uncles can work, too). Or you can hire a bar tending service that can, for sure, help your perfect wedding day to finish properly.
Photographers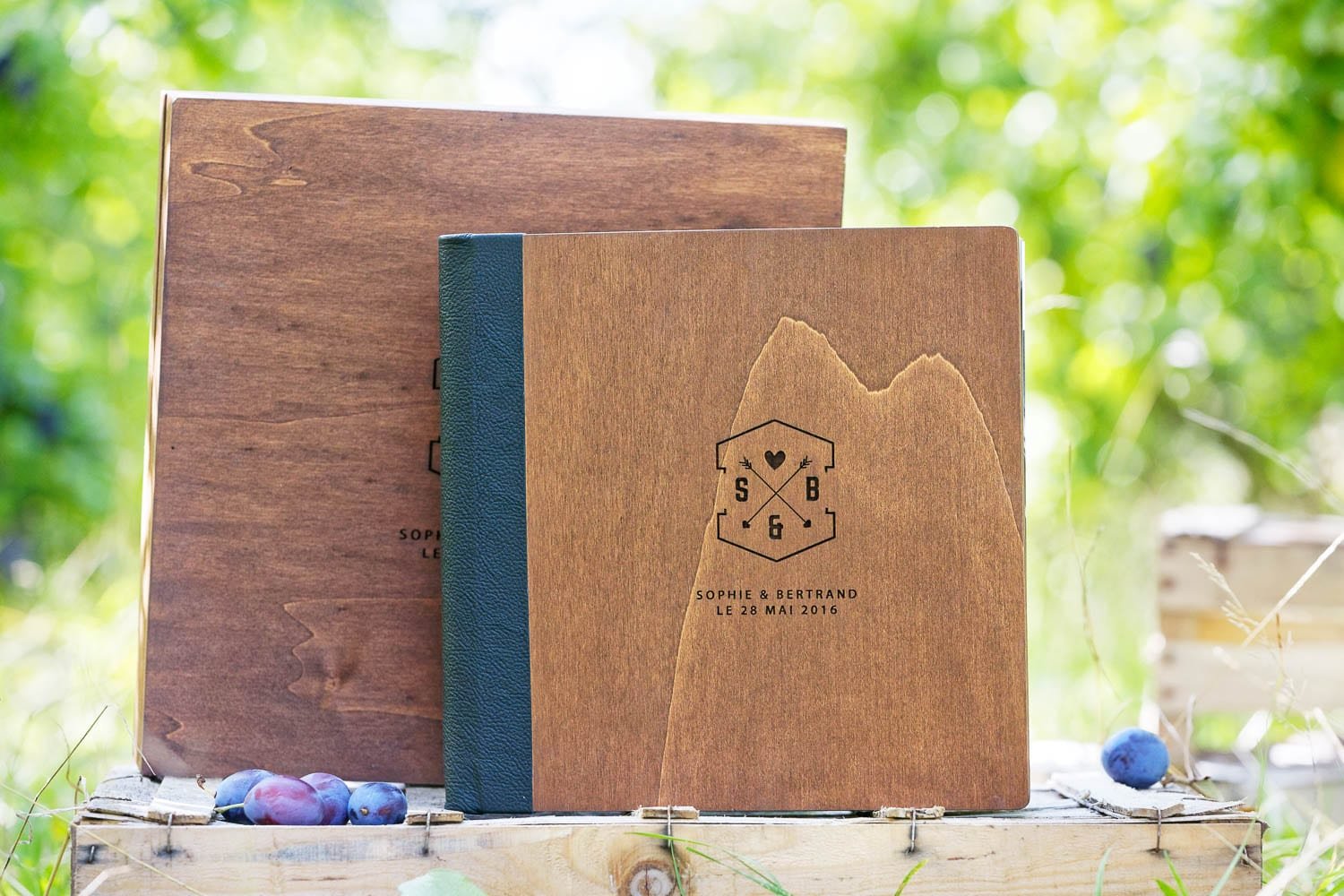 If you don't choose French Touch Photography (or I am already booked), be reassured that there are plenty of good wedding photographers in Minneapolis and Twin Cities. For instance, the second shooters I have worked with are good photographers.
To help you decide among all photographers I have written some special recommendations « what question to ask your photographers » « how to choose the perfect photographers for your event.»
Wedding Videographer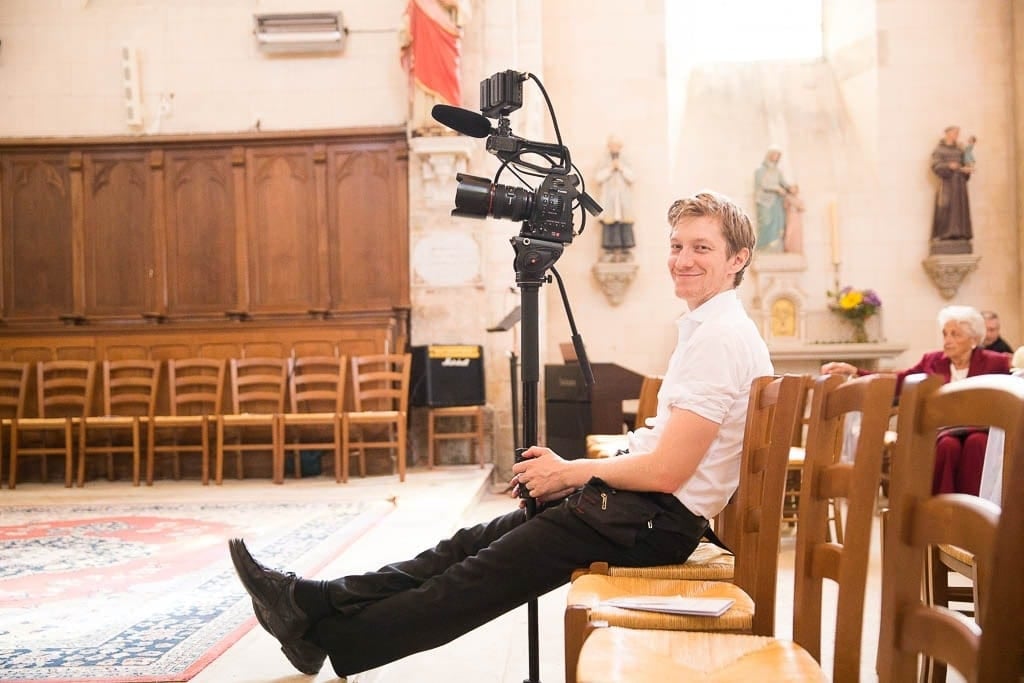 Like photography, wedding videography is a vast subject to treat! I believe videography is a great complement to photography. Not everyone needs a film on his special day, but if you want one, I really recommend you to pick a very good professional videographer! Indeed, today we are very used to see movies continuously, and we might notice even the tiny imperfection. While you can "rescue" some picture during post-production, in videography it is more complicated. So, if you want to sit on your couch and enjoy watching again and again your video, you'd better hire the best videographer.
First, look at their packages and options, what is included and what you can afford. Some companies offer the long version of your film, others only the short version (the teaser), and some other both. Is a drone included or not? Do they interview your guests? Is there one or two cameramen?
But above all, beyond the material (who is also important), pay attention to the style (color, editing, music, how the story is told)! And also pay attention to the details such as image stabilization and the sound recording quality (do they use a microphone that should be attached to your clothes or only the camera mic).
Videographers are usually booked one year in advance for coveted dates.
Baker

One of the most famous wedding traditions of all is the wedding cake. To be honest, I still don't completely understand why it is so famous, but that's how it is!
Some brides and grooms choose the traditional cake (three tiers with frosting), while others prefer new cake ideas (sculptural cake).
Check the photos to see if it visually matches your expectations. You may find some ideas for the cover or the top. I confess I have not always tasted the cakes!
A practical point to consider regarding your Baker is the delivery. Is the delivery included, and if yes, what are the conditions? Or should you ask to someone, the morning of your wedding day, to pick your cake up and potentially destroy it?
Backers are usually booked four to six months prior to the wedding.
The Wedding Planner

There is no wedding planner similar to another one. Indeed, the services provided by the planner depend on their own assets.
I guess one of the characteristics common to all of them is that they work to produce a "stress-free wedding."
Planners do more than helping you to design the perfect timeline. They are real wedding guides, and offer you dozens of wedding checklists! They can suggest you a lot of original wedding ideas on every trendy subject. It could be about the flowers, the decorations, the animations, the traditions, the guest list, the etiquette, the rehearsal, or the new fancy animation. Not only do they coordinate all vendors, but they also support you during the D-Day, dealing for you with any unexpected situation that may occur. They (are supposed to) have more than one trick up their sleeves.
Even today, with the internet, their contact list remains a great asset. They can help you save money by hiring the greatest wending professionals at a fair price. If you wish to have a destination wedding, a wedding planner is kind of mandatory.
I believe one of the major questions you should ask yourself when you hire a wedding planner is if you like their personality and if it really matches yours.
If you wish to have a wedding planner, it is usually the first vendor booked. They are booked 1 to 2 years prior to your wedding date.
The hair and makeup artist

Like every artistic job, professional makeup artist and hairstylist skills vary depending on the vendor you pick. You want your natural beauty to be enhanced, but don't want to look like a clown! And I don't want either!
So, the easiest way to select your wedding hair and makeup (after checking their style) is to schedule a trial several months prior to your unique day. That's the only way to be stress-free on your unique day. And also to be sure your makeup and hair fit you perfectly!
A good tip is to schedule your engagement photo session the same day of your hair and makeup trial.
Also, take in consideration the number of bridesmaids you have and if they need those services. If you have a large bridal party, and you want to be ready early, you may need several makeup and hair stylists.
Hair and makeup artists are usually booked 6 months prior to the wedding.
The Wedding Officiant

If you don't pick your religious officiant (your priest, pastor, father, rabbi), and you don't want a relative (or friend) to perform your ceremony, then hiring a officiant is a necessity to get married! If you have already assisted to some marriage, you have noticed that you still remember some celebrations, while you have completely forgotten other ones (the non-original ones, with no emotions).
Some officiants take the time to know you and adjust the ceremony respecting your personality. Some help you (and your relatives) to write the perfect speech, while other officiants always stage the same ceremony and won't offer any rehearsal. The most remarkable ceremony I have ever experienced (that made me cry and laugh), is when parents and relatives gave some amazing and personalized speeches about you (which required some prior work).
The DJ

DJ and music bands are like the sound tracks of a movie: they bring a soul to your event! If you want your guests to dance, to turn your reception into a night club, then they are a major choice you have to decide for! DJ can give you the greatest evening ever or … the worst (do you remember when you were a teenager and party to your friends' place with a stack of CDs).
Indeed, except for some few exceptionally famous artists, the DJ is a kind of ungrateful job. Actually, when you are a guest, you usually don't notice DJ's work until something goes wrong (like a bad music transition). And given all the technical implications, a lot of things can go wrong! For instance, I have already seen a DJ shutting down the electric power of the place … or let's think about the classical Larsen effect with a microphone during the vow exchange (or toast), a not-well set-up sound system (speaker to loud close to guest table), a terrible music playlists (even the radio would be better), a terrible way to speak and animate your evening (like the worst summer camp animator), a wrong song for the first dance (ups!). And that's just a short list of examples!
So, the DJ is important and you better have to choose an experienced professional one, friendly and musically skilled. I always recommend the bride and groom couples to assist at least one of your DJ events prior to their event, so they can judge for themselves.
Light Jockey

What's that? A new wedding trend? Traditionally, the high standard DJ's company used to offer options for light settings.
New LED lighting controller has created the capability to control lightning on live (like in a club) and tailors it to the situation! Light Jockey is like a DJ! I have seen some amazing synchronizing luminaries like never before, and I have also seen the worst.
Also, the Light Jockey with lot of experience (who usually works for the DJ's company) adapt the light during the evening to match each moment (grand entrance, cake, speech, toast, and, of course, the party transforming the location into a nightclub with different light for each song).
The music band and musician
I have always kept good memories of events which have hired music bands. They are always a synonym of high-end and amazing party. From the big band's orchestra, to the rock band or new Orleans brass, bands are always a great choice!
So, if you can afford one, I can recommend you some music bands!
Bands are usually booked 6 to 3 months prior to your special day.
Musician

If you don't need an entire band for your reception (or can't afford one), then a single musician (or a duo), can also be great! I have already seen some magical moments with a single artist playing piano and simultaneously singing.
Musicians are also hired to perform during ceremonies and/or cocktails, like a harpist, pianist or violinist. Aria works pretty great in church.
Musician are booked 6 to 2 months before the event.
The Florist

Regarding the florist question, I invite you to check my past portfolio and see what you like. Indeed, I have never met a florist in person, and can't really testify how friendly they are.
A couple of advice though could help you choose the good florist. Ask your florist about the freshness of the flowers. If they had been cut one day prior to your reception in Minneapolis, or one week ago, far away and stocked in the refrigerator. Then they might not stay beautiful for long. Require advice regarding the season to pick the appropriate type of flowers that handle the (hot or cold) temperatures. For instance, you might need a bouquet which can survive during a hot September day, or a bouquet which can go outside during the winter. Finally, pay attention to the size of the bouquet handle. Indeed, depending on the flower types, it can quickly become too big to handle easily, and especially for small hands (and I don't want you to struggle to hold your heavy flowers).
Also, regarding the boutonniere try to avoid big flowers (for example, in the picture a big flower may distract the eye).
But, more than the bride and bridesmaid bouquets, the florist might usually arrange the entire location, creating reception centerpieces (with vases or not). They may also take care of the decoration of the church's aisle.
Flower arrangements are important and you should love your florist style. Finally, even if that's convenient, plastic flowers should always be forbidden! (So If your florist recommends plastic, run!)
Florists are usually booked 4 to 6 months prior to the event.
Transportation truck and car

Not all events need transportation (especially the one where the union and the event is hosted in the same hotel).
Transportation brings your guests back to their hotel, and can also transport you (and all the wedding party) during your big day. For instance, if we decide to take some group pictures far from the reception place, having a transportation vehicle might be convenient.
Modern buses work fine (with AC). That said, old fashion buses look much better; they are fancy and can be used for some pictures.
The same idea is relevant for your wedding car. You can rent a nice modern and spacious SUV to transport you. Or you can pick a classic car, a fancy limousine, a vintage car, or a sports car.
The Wedding Stationery

That's for sure not your priority on your planning list, but it is important, too. And given you may require their service a couple of times (before and after the wedding), make sure you pick a good and affordable one. Check some paper samples and ask if you can modulate the designs. They usually have great websites that explain everything.
The wedding save-the-date card is usually sent two years to six months prior to the wedding. Then, when you start to have a final schedule, you might send the wedding invitation (with the RSVP respond card). The day of your marriage, you may need some elegant ceremony program sheets, and minted wedding menu.
And finally, one month to six months after your wedding, you may send to your guests a thank-you card.
Wedding Dog Keeper

I have recently discovered this new "niche" of dog keeper specialized in weddings.
When most of the venues are not very dog friendly, the wedding dog keeper allows you to have your pet close to you sometime during the wedding (i.e., during the ceremony or the photo session). It's a great way to include your beloved friend for a slight moment of your day!
Dog keepers are usually booked 3 months prior to your wedding date (for summer weekends)
Dress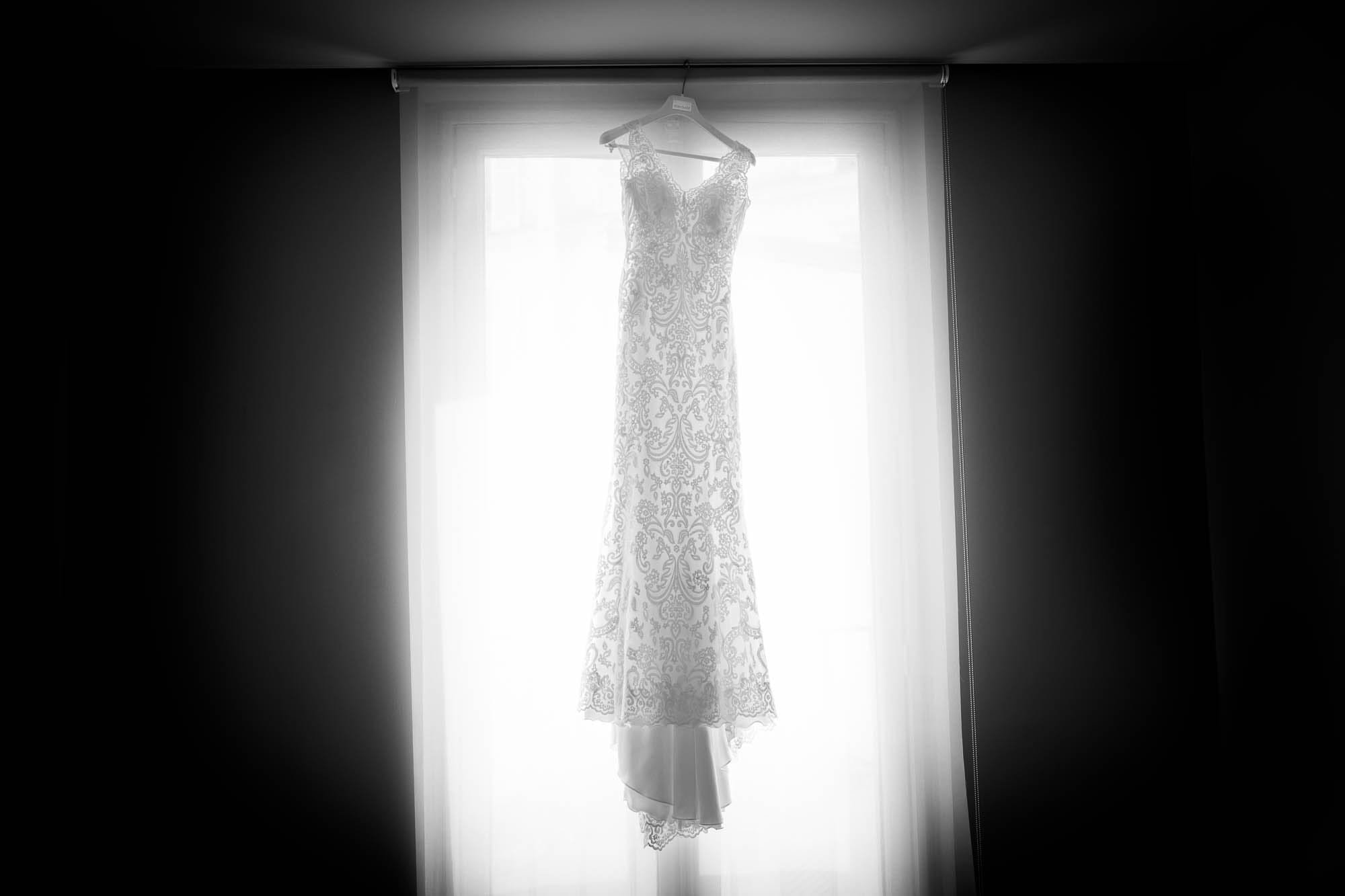 As a professional photographer I have seen all kinds of wedding dresses, from the $100 bought on Etsy (yes I did), to some pieces of art costing more than $20,000 and designed by famous names. Believe it or not, the higher price is not always synonym of perfect dress. If you don't find the dress of your dreams in your local wedding attire dealer, then keep in mind that some young designers are very affordable (you can see some bridal shows and bridal fairs).
Most of the time, the dress is bought one year prior to the wedding.
Wedding dress alterations

If you buy your dress from a famous designer located out of Minnesota (like Japan), you may need some alterations! Most of the wedding dress alteration services would recommend having your first fitting around 3 months prior to your wedding day. For huge transformations, some pieces of your dress material would be necessary.
Jewelry

Jewelry usually speak for themselves. Nice and delicate jewelry work in pictures. As a wedding photographer, I rarely have contact with the jeweler, but I see some brand names showing up often. Like the dress, a good deal for jewelry could be to find a junior designer, with its own style.
Cleaning your diamond ring could be an option for your special day.
Other vendors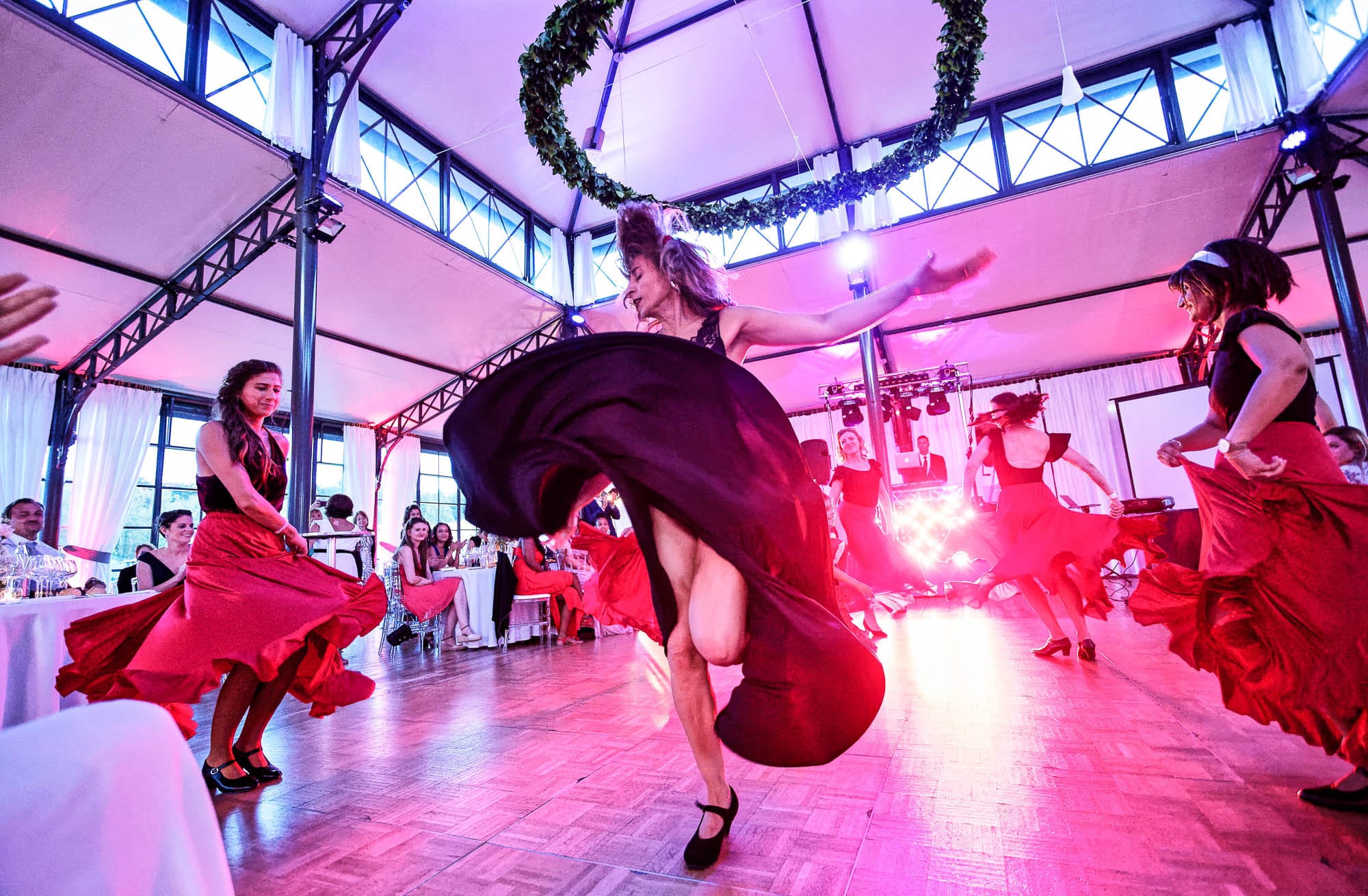 From the firework company, to the magician, to the dance troupe.