Our wedding venue is very dark, is it a problem?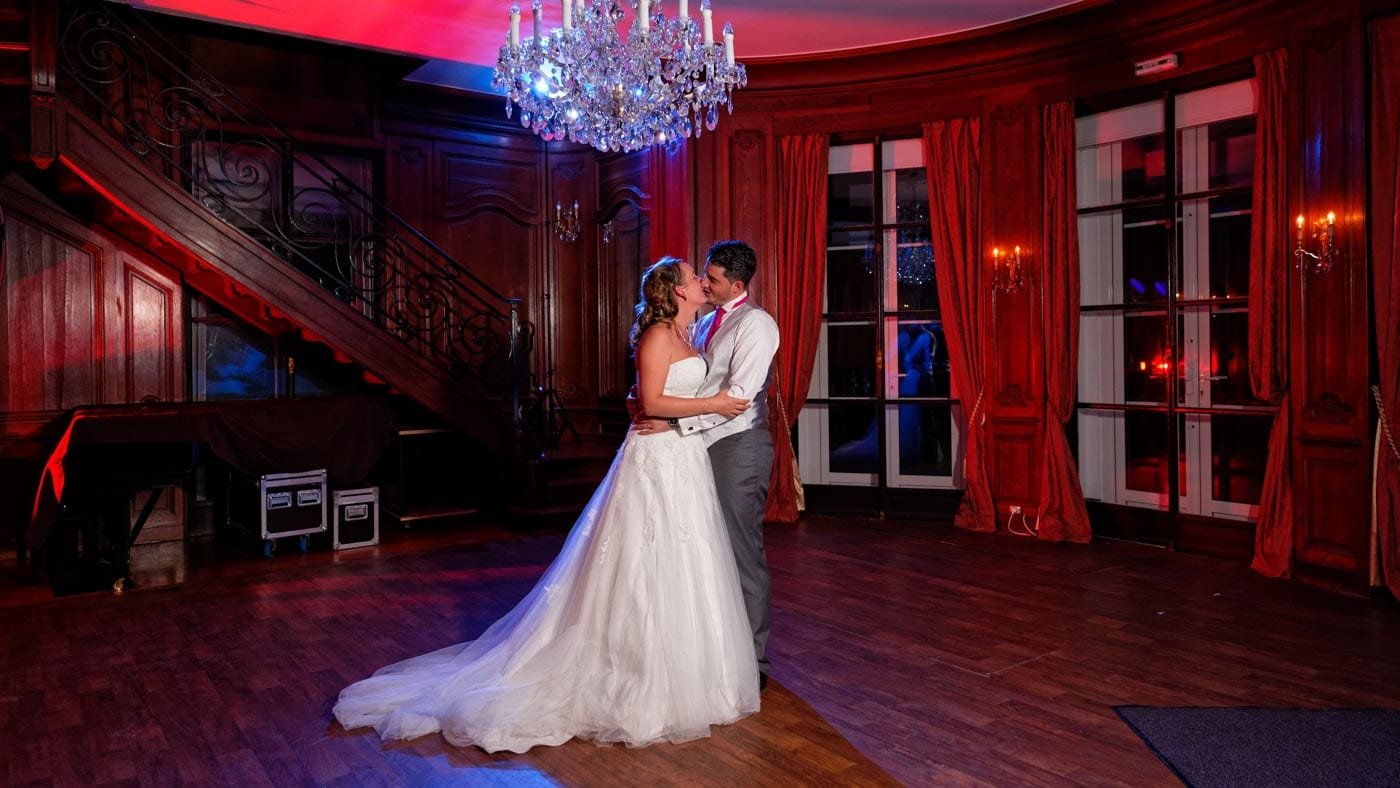 Short answer : No, it's not a problem.
Your wedding venue (or your church) could be dark, I will deal with that.
Low light in your wedding venue.
That's quite a common thing. A very low light makes a more intimate atmosphere, it makes it cosier. That's why wedding venue likes to set the light to a very low level.
Who you should ask for the light.
Most of the time, a good DJ with a lot of gear (LED gear), will know how to correctly light the place in order to bring some light and will manage to create this warm atmosphere. More rarely, there is some place lighted only by candles. Depending on the type and the number of candles, it could start to become quite a difficult situation to take pictures for the non-professional photographer.
Additional Light by the Venue or the DJ
If the Venue or the DJ offer you an option for additional light (usually powerful LED system), I strongly recommend you to take this option. I will be a little more expensive, but you will enjoy the party with a better light, the atmosphere will be better (people will be able to see what they eat) and your will be better pictures too.
I personally consider that this should not be an option, and that it should be included in every package… But options are a common way to offer a cheaper price for clients.
How can I deal with dark light?
Maybe you will go to your wedding venue and try to make a picture with your smartphone. The result was a dark picture with only some small light spots. That's nice. You can even consider the result as lyrical, but you are probably afraid that I have the same result! So you asking yourself, how can this wedding photographer will deal with that.
Good Equipment
Fortunately, there have been enormous improvements in camera sensor technology over the past 10 years. Now, the best camera body with the best lens (wide opening) can almost take pictures in the dark with a reasonably sufficient quality. What's more, I also use the most powerful software for noise reduction which allows me to go even further. So given that I have this photographic equipment, it's now a real pleasure to work even with dark venue.
I like to play the director of photography.
However, in some situation the place could be very too dark to take pictures without additional light. That why your wedding photographer always brings 4 additional flashes, just in case. So if the reception hall is really too dark, I can easily add the light I need and there will be no problem.
Some time I had some additional color to my flashes in order to create a warmer atmosphere (because white light could sometime create a cold atmosphere).
Low light and low light.
But there are low light and low light. It's not easy to make the difference (even for me). What's more strings light could give you the sensation that you have a lot of light, but in fact no. So be careful.
Fun Fact : The human eye is very powerful. It's able to catch the tinier little light from stars, to the very punchy light from the sun. So if you make an estimation of how dark is a place with your eye, it is not easy to know as low it is. For that, you should use a device you probably even don't know: a luminotmeter.