You're likely reading this because you've recently become engaged. Congrats!  Now, you are making wedding plans in Rochester, MN (or surrounding area) and you're in need of a good Wedding Photographer in Rochester, MN. But you have certain expectations… Well, Voilà! Your search is over!
Wedding photographer Rochester, MN: The human behind the photographs
As someone who is married, I perfectly understand all the pressures and stress that comes with a wedding.
Also, if the most important part of my job is to capture outstanding candid and artistic shots, there is a second part for this job. It's to make you not worry about the photos being taken on your big day! It's to make it easy for you. I'm actually someone you can depend on, who your guests will be comfortable around, and who won't be an annoyance.
A great experience
I want you to have the greatest wedding experience (prior, during, and afterward).  Indeed, I believed you should not to be stressed out knowing a camera is following you around. I want your day to be memorable, and I want the wedding photos I take in Minnesota to be hung on your wall or in an wedding album, so you can relive the day for the rest of your life!
Pre-Production during your wedding planning
Smooth wedding day is usually the result of a meticulous preparation work ahead. And that applies for wedding photography too. A well design time-line will offer you enough time to face any situation. That's why, in addition to our first in-person meeting, I will help you create the best wedding time line, entering in every detail.
Support on your Wedding Day in Rochester, MN
With more than 14 years in weddings, I have seen a lot of unexpected situations, and also their solutions. Therefore, the day of your wedding, I would more than happy to help and support you as I can.There is always some tiny details that you haven't planned. You don't know how to pin this boutonniere? For some reason, the photo spot is not available anymore? It's raining, or we are simply running late? We can always find a solution and make it work, check at my engagement session recommendation page).
Feel at ease with you wedding photographer Rochester, MN
To me, wedding photography is contingent on human relation. Indeed, you must be comfortable around your photographer!
Some people flourish when a camera is pointed at them, while others go camera shy as soon as they see a lens. That said, most people are worried about presenting the wrong look in a photo! Actually that's when fake smiles are apparent (and I hate cheezy smile).  My wedding photography approach is to make people feel at ease knowing they're being captured. That's why I include an engagement session in all my packages.  As a matter of fact, it's the best way to get to know your photographer better prior to your big day.
 
Check my Portfolio
Prior to anything, I strongly encourage you to go through my Portfolio (Yes it could take time. But photos matters, it's what will last forever).
I have devided my Portfolio on a pair of sections. First, one shows pictures from various weddings categorized by theme (love session, bridal preparation, etc.). The second part is comprised of real featured weddings. Each gallery will give you an idea of what to expect by hiring me as your Wedding Photographer Rochester, MN.
I'm fairly new to Rochester, MN (it's my third year in Minnesota), but I come with over a dozen years of wedding photography experience. I'll be pleased to provide a quality service for a couple who want more than a conventional photographer.
What makes my work unique from other Wedding photographers? My attention to detail.
Let's use the beauty and charm provided by Rochester for your photos
Rochester Mn is full of places to shoot photos in. Also, we'll select one that accommodates your personal tastes and style.
Rochester Downtown
For instance, a couple's wedding photos can be gorgeous with Rochester MN Skyline as your backdrop, or even Rochester Mn Downtown. For example, we could use the old Mayo building, and the Khaler Grand Hotel. In addition there is a lot of roof top, streets with read bricks, that could be nice too!
Rochester's Park
If you prefer the outside environment, I will be happy to suggest you several famous park for you love session. First, Quarry Hill with it's lake and beautiful rock. Secondly Oxbow Park with its zoo, it's river,  its grass land and pine forest. Thirdly, Chester Wood with its big lake and hill all around.
This is just a small example of all gorgeous place that your wedding photographer in Rochester Mn can suggest you!
The Engagement Session is Included
So the point of the engagement session is to make you comfortable having pictures taken of you. Thus, you'll be used to it on your wedding day, which will remove your inhibitions.In most case,  that's all I need from you to shoot photos with natural reactions and expressions.
While the engagement session is taking place, we will become acquainted with one another. And by the time it's over, I will win over your trust (hopefully).
Where, when and how your engagement session
The engagement session can take place anywhere in Minnesota. Several days after the engagement session, I will deliver the  initial pictures. Therefore you can get an idea of what to expect on your big day.
Finally, the engagement session is free, so if you're not happy with my style, you're under no obligation to use me as your wedding photographer.
But, if you are pleased with my work, we can proceed to your wedding day preparations!
A Photojournalist Approach
I don't photography only the Bride and the Groom, but also the guest!
Many wedding photographers only take shots of the couple being wed. Your wedding album should be full of everyone and everything involved that special day in Minnesota. As such, I concentrate on taking pictures of friends, family, and everyone else present. You'll have an abundance of photos of your bridesmaids, groomsmen, siblings, parents, and everyone else. I will take candid photos and capture the emotion felt by all your guests that day.
That's why I also focus on relatives, friends, and all present people. Of course, you will have a lot of pictures that will show the complicity between you and your bridesmaids and best men.
You will also have pictures of your parents and your siblings. For instance, I will capture your mother who stresses during the preparations and your father who cries when he walks along the church alley with you. I Also love taking grandparents in pictures. Most of the time they are quiet people, who don't make a lot of noise, but if you look carefully, they are very happy, funny and proud, to share your Minnesota wedding.
But what I like the most, it is those unexpected pictures that make your day unique.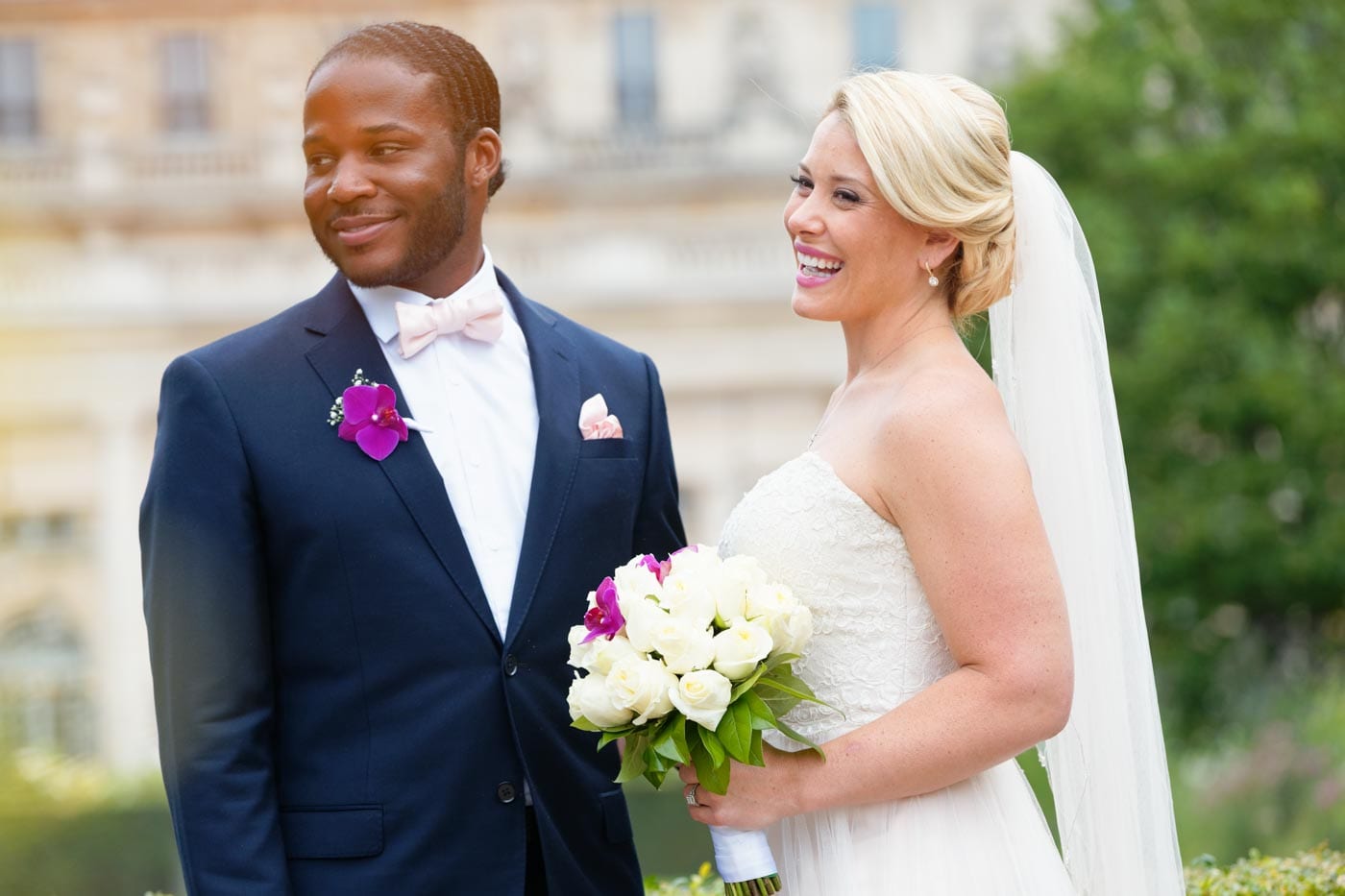 Rediscover through photography some unknown moment of your wedding
Often, a couple newly married tell me that the photos revealed things they weren't aware of while their wedding was taking place. This happens frequently. I'm in many places while I shoot. On the day of your wedding, everyone will solicit you, and you probably won't have a moment to yourself. While this is happening, I'll be moving around capturing genuine moments. You can trust me to take as many unanticipated photos as possible.
On a picture your best man starts a conversation with this lady. On another one your best friends are secretly repeating their surprise choreography. And on another one you can see the attitude in the face and in the eyes of your mother looking at your father making jokes. I mostly capture happy moments, but I also like to take unexpected moments that could be funnier.
Read my advice book
I was only 20 years old when I first began taking photos professionally. Over time I have acquired experience to handle just about every type of scenario. Wedding photography excites me as much now as it did when I was a youngster. I have plenty of tricks up my sleeve that can enhance your wedding experience, most of which you can read about in a downloadable eBook.
Many of my tactics involve common sense, but the small details often get overlooked while you're planning your big day in Rochester MN. So the book will help you be mindful of key aspects.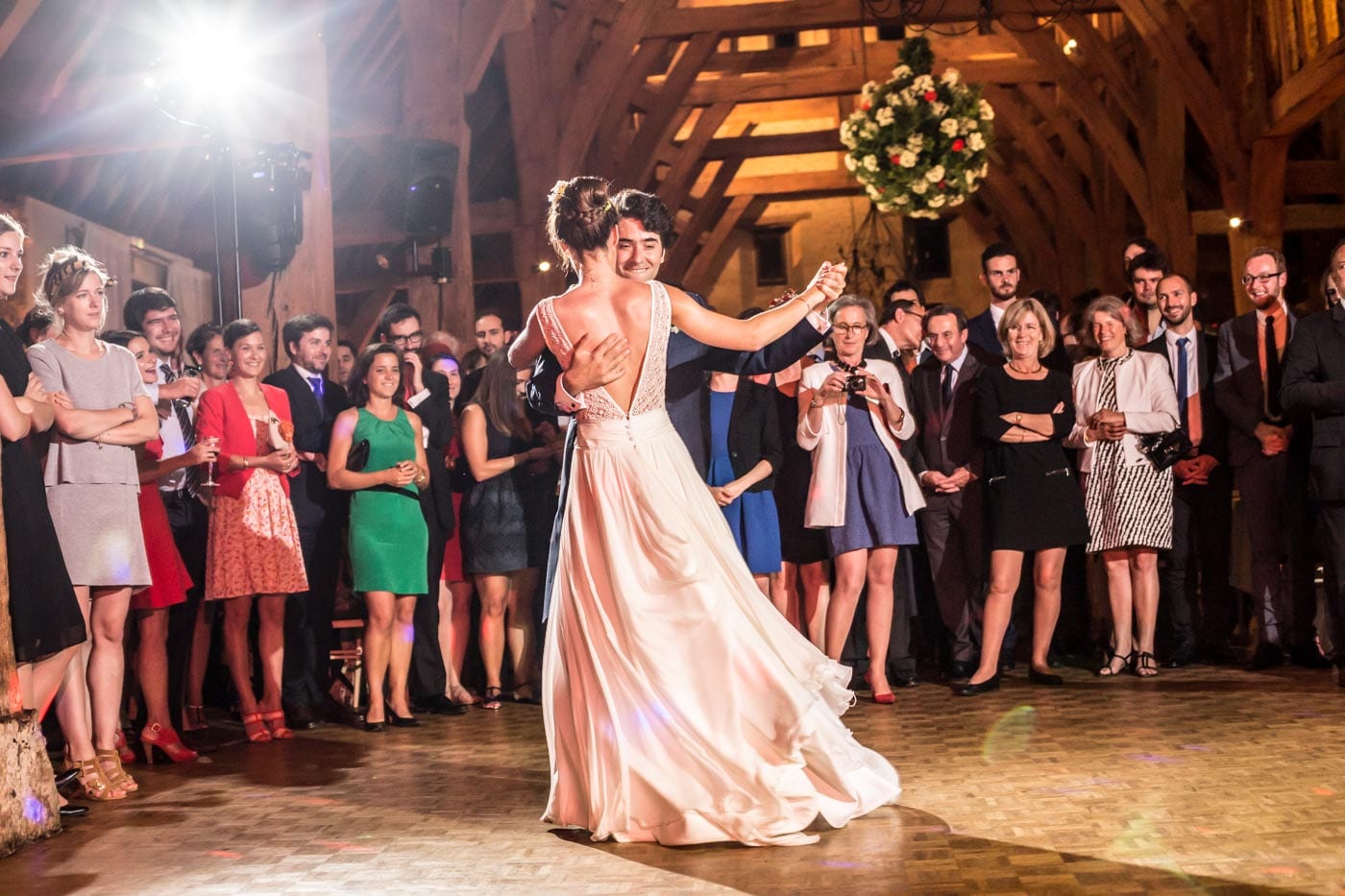 What is Quality in Wedding Photography?
The photographer will be capturing all the people that mean something to you, particularly some intimate moments between you and family members, friends, and loved ones. As such, you're sharing those moments with the photographer, which will be reciprocated in pictures. That's why the engagement session is vital: to determine if the person shooting your big day has "chemistry" with you.
Once the wedding ends, many friends and family members tend to keep in touch with me. I often get updates when their children are about to be wed, and it's great to see how guests of a wedding end up having their own special moments long after your big day.
Photographer's Skills
A friendly photographer that makes you feel at ease
A photographer who is open-minded and adheres to your wishes.
A (real) artistic and documentary background
A huge experience in wedding
A huge experience in fashion
A high quality and hand made retouch service, using a specialized and calibrated photo screen
Best equipment camera, with back-up
Ability to shoot in low light condition and Several extra-light flashes (just in case)
A photographer who knows how to see and how to play with natural and artificial lights
A photographer that really cares about your experience
Photo Albums for you wedding in Rochester
Awesome hand made albums that will be your family heirloom
Albums built with the best material, and best printing quality to last forever
An elegant and personalized layout for your album (you choose the pictures and you have the last word)
Some extra albums for your relatives (at an affordable price)
Some thank-you cards for all of your guests
Extra service offered by your photographer in Rochester, MN.
An help to determine the best Time Line for your Minnesota Wedding
A Fast delivery service
Scouting your location in Rochester Minnesota and beyond
Unlimited number of photographs, retouched and delivered
An online gallery where you can download all the HD pictures
A back-up of your files
A live back-up of your wedding (body camera writing on 2 cards on same time!)
More about your Rochester Wedding Photographer
A photographer with 2 Photography Degrees, and a background in artistic and fashion photography
I have a background in fashion and artistic photography, as well as 2 photography degrees.
I began my career in wedding photography, not in Minnesota, but I France, while I was studying the subject in Paris. One of my degrees comes from a University, and another from a France-based art school (ENSAD). I have conducted several international photography exhibitions (maybe one soon in Minnesota). I worked in the advertising and fashion industries for 7 years, as well as taught photography in a technical school in Paris.
What does "friendly" photographer means?
Well, friendly does not mean that we will end up as best friends the day of your wedding (even if that can happen, but it is really rare). Friendly means that I will be there for you, that, as your Rochester Minnesota Photographer, I will take care of you, that I will listen what you really want and find solutions when it's time. Friendly means that at the end of the day, some of your family members will be surprised to finally notice me — your "friendly photographer"—.
Being a part of this day is something very special for a wedding photographer serving Rochester, because it means that for one day, I literally enter in the people's lives, and meet all their family! I capture all day long many intense moments! So in a way, I share those moments with you. That's why an engagement session is so important: to see if it matches.
After the weeding I keep a friendly relationship with most of my clients. They often call me when they have kids. Sometimes, their friends contact me for their own marriage. And of course, I am always happy to see the same group of friends when another member of the "team" gets married.
Ask some extra services to your wedding photographer
I also offer some extra services for people who want more. I am serving the Rochester area with head shoot, with family photo session, with lifestyle newborn, and all kind of medias production that a professional photographer must do.
A Photo Booth for your event in Rochester MN
You want your guests to keep a souvenir from your wedding in Rochester? I offer an elegant photo booth.
A Trash the dress session
For people who want to have an amazing photo session with not limit of time. It's a good opportunity do drive a couple of hours away from Rochester MN to an amazing location!
A good reportage tells a beautiful story
A traditional Wedding Photographer in Rochester, would come for the ceremony, will take some family photographs, a short photo session with you, and he will probably leave after the cocktail opening (or at least, he will not stay until the ball opening). You would have some very conventional pictures, but you won't have your entire wedding story told, and you won't have authentic moments. Well, it used to be this for one century, and everyone was happy.
But now, due to "recent" evolution of the technology, a new way of taking pictures appeared in weddings. Taking candid photos, all day long, that brings much more powerful pictures, full of emotions, true and authentic feeling. This truth is what will make your story resists the times. Real and authentic art, past the times with no wrinkle.
That is why I offer a full-day coverage that starts your story at the beginning of the day. You will have pictures from your getting ready until night, when you have already danced for a while!
The wedding Albums
I striving to be the best wedding photographer in Rochester MN, witch also means to offer the best wedding albums. Indeed, the best way to present this story is through an album. Wedding book will be watched as movie telling your family's story. Build in the best material, It will last for many generations.For me a good reportage not only reports what happens during the day, but it gives the feeling to someone who was not there to live your wedding day.
Professional Photographer Serving Rochester, MN, beyond in Minnesota and closer states
French Touch Photography isa  media production company based in Rochester, Mn, and serving the Rochester area and beyond. It covers not all the Olmsted County, including Byron, Mn, Eyota, Mn, Douglas, MN, Stewartville, MN, Oronco MN, Dover, MN, Viola, Minnesota, but it also covers the other Minnesotan County! Indeed, if much of French Touch Photography's clients are in the Twin Cities, this professional photographer also works in Duluth, MN, and other close States Wisconsin, Iowa, South Dakota and Illinois.
Not only Serving the Rochester Area, but Also the Twin Cities without travel fees
A lof of people wonder, if French Touch can go on the Twin Cites : We do not limit our media productions to Rochester,MN area! Actually most of our client are in the Twins Cities!  What's more we don't charge travel fees for the small trip.  For instance, we are used and happy to cover the best weddings in Minneapolis, Saint-Paul MN and the metro area including Edina, MN, Burnsville, MN, Eagan, MN, Bloomington, MN, Eden Prairie, Stillwater or Maple Grove.
Other Cities in Minnesota
We are also thrilled to cover events in the country side like Minnetonka, Mankato, Owatonna, Lakeville, Red Wing, Winona, Shakopee and Faribault.
French Touch Travel to Other Sates around Minnesota
As a professional photographer, I  enjoy deserving cities located slightly further like in Wisconsin, La Crosse on the Mississippi, or Eau Claire and Wisconsin Dells. We would also love going to Waterloo, Iowa, or cover a wedding in Des Moines, Iowa. Whenever is you wedding, send us an email and lets make it work!