Tips: How to choose a photographer for a wedding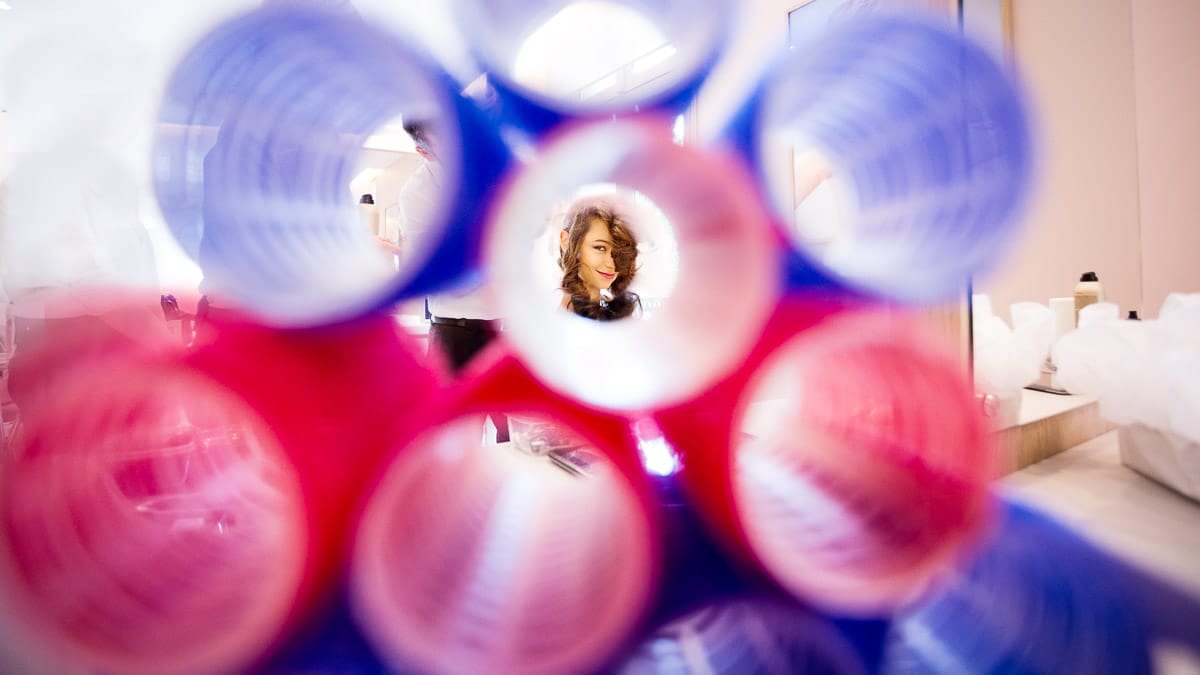 Choosing your wedding photographer it's one of the most important parts of your wedding planning. Photographs are part of the very few things that will remain after your wedding day. It might overwhelm you because a lot of photographers are champion in marketing. Thus and you can easily be fooled. The 2 most important things are to meet your photographer (see if it matches or not), and see some entire weddings to make sure you would like the result. You want ALL the pictures to look amazing, not only 10 excellent pictures (because everyone can take 10 pleasant portrays in a day). Here is a list of simple questions (to ask yourself or the photographer) to help you choose the right photographer.
Question to ask to yourself before hiring a photographer:
Do you like the pictures and the style?
Have you met the photographer, did you feel comfortable with him/her?
Have you looked at some entire photo galleries?
Have you looked at some picture taken in some dark venue? 
What is his/her online reviews? Is that that real review or fake ones?
Since how long he/she is doing photography? What is his experience?
Compare the basket keeping in mind photographers are not apples
First the style?
That's maybe one of the most important question. Do you like what you see or not? When you look at the pictures in his portfolio, is that OK pictures, or is that Wow pictures?
Met the photographer and see if it matches?
That's also one of the most important questions! Your photographer will be with you all day, so you must feel comfortable with him/her. To catch good candid pictures of you relaxed and smiling, you need to be relaxed and have fun. If the photographer doesn't make you feel good, it will be a problem! The best way to know that is through the engagement session.
Have a look at some entire photo galleries?
It's easy to take 10 or 20 good pictures in one day. It's something else to take all pictures well. The only way to judge of an entire coverage is to take the time to look at an entire coverage. Ask your photographer!
Have you checked at some picture taken in some dark venue? Have you looked at pictures at 100% to see the quality (if there it's well focus, if there is noise or not)? Does your photographer work with off-camera Flashs?
In Minnesota, there is a LOT of very dark Venue, (even the most beautiful ones), with very low light and dark wood. The quality of the camera gear (body + lens), and the way your photographer retouch the pictures, will play a huge role in the quality of the pictures you will have. To make it simple, a picture with a lot of noise can look nice on a smart-phone screen, but won't be nice when printed.
A good photographer should use off-camera flashes. That allows to bring the light even in the gloomy place. I work with 4 off-camera flashes when it's need.
About online reviews? Is that that real review or fake reviews? What are you looking for?
You probably know that a lot most of the reviews on the internet are fake? Some website, like WeddingWire and the Knot, are open door to fake reviews. Some other website, like Yelp or Google, tries to control a bit the authenticity of people who write reviews. But it's still not guarantee its real reviews. Facebook seems to work pretty well, given you can check if the people are real or not (more or less).
What you are looking for in the reviews?
You want to know your photographer personality. Not if he is Democrat or Republican, but more the way he will work.  Is your photographer running all the day everywhere to take pictures of everything happening? Or is he a more relaxed one and take only the most have moment? Is your photographer pretty flexible, and will adjust to your needs or not? And of course, you will check on all the bad reviews. Is your photographer have ever miss any wedding? Is your photographer
For how long he/she is doing photography? What is his experience?
Experience teaches you how to react in an unexpected and complicated situation. Your photographer can be talented and just starting his career. If something complicated happens, he may not be ready to deal with this situation.
Photographer is in the USA the first reconversion job. And it's also a job where 50% of business will close after one year, and 50% of left will close after 3 years. It means that there is a LOT of new photographer, that are basically amateur photographer who tried to live off their photography. I don't blame them; I have been one of those when I was a student in photography. Since then I have learned a lot, and I can't compare what I used to do 14 years ago and today. Also, a good way to judge the skills of a photographer is to look if he is doing another kind of photography. If yes, at with which level of requirement. Each kind of photography needs specific skills. Wedding photography is one kind that can benefits of divers skills: portrait, sport events, fashion, object, commercial, landscape.
Here is my "corporate photography "website, and here are few of my "artistic images". Does that remind you something? Those staged group pictures are one thing that I like to apply to wedding group picutres. And if you want to see more, you can go on blog.alexandremayeur.com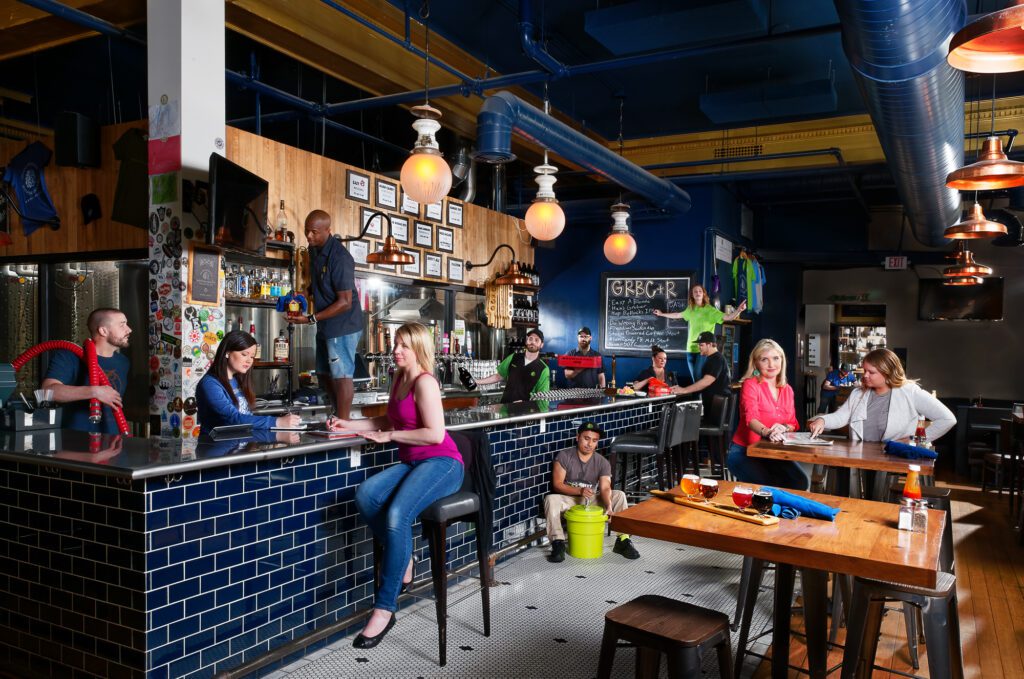 Photographer are not apple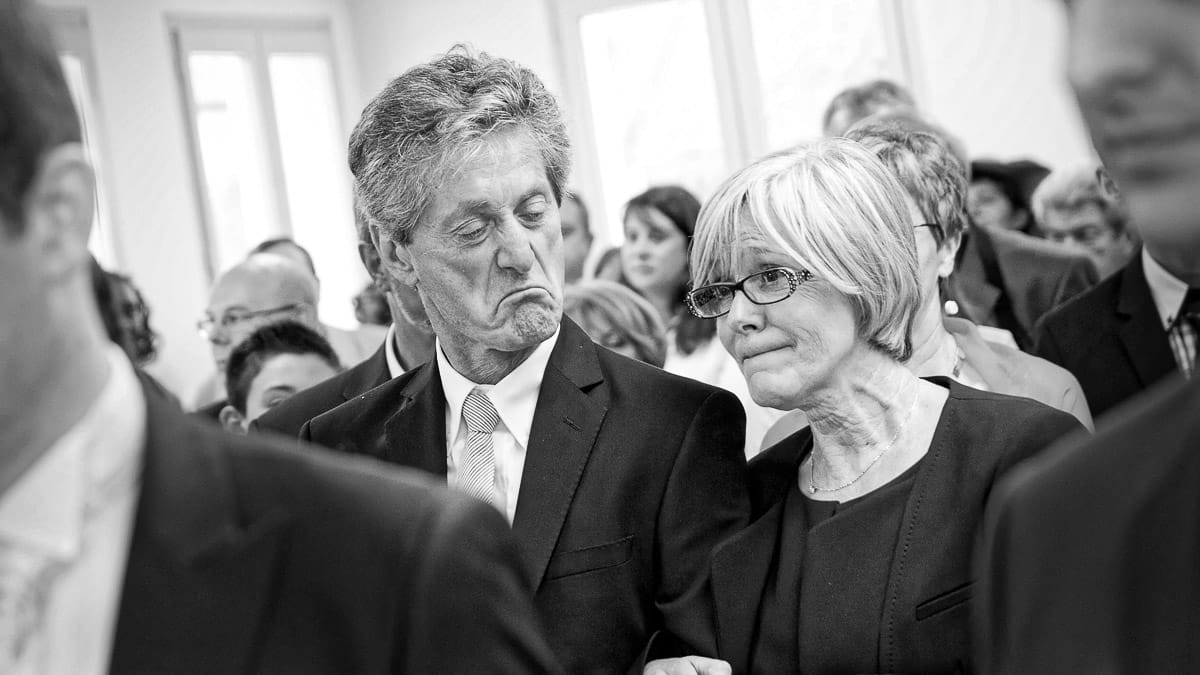 When you want to compare two quotes, don't look only on the final price! Look at the basket, what it includes? Not only the number of hours, but the all packages, the rights. Etc. Photographer are not like an apple at the supermarket. Well… beginner photographers maybe, but confirmed ones not. Devil is in details!
Question to ask to your photographer:
What happens if the photographer has an accident a couple of days before the wedding? Is there anything in the contract that covers me?
As mentioned in the contract, we guarantee you to have a photographer.
Who will take the pictures on your wedding-day?
It sounds pretty obvious, but make sure that if you hire a photographer for his talent, you will have this photographer shooting your wedding and not a "partner" photographer.
Will the photographer have back-up equipment if his camera breaks?
I work with several cameras, lenses, and flashes. So if one breaks for any reason (that happens rarely, but that could happen), I have more than enough back-up equipment.
Does your photographer works with one camera at the time? Or two or three?
Working with several cameras in the same time allows to have different lens on each camera and so to capture in same time close-up and larger point-of-view. I work with two cameras on my shoulder all the day.
Does your photographer offer second shooter option?
This is a sensitive subject. I believe that most of time second shooter are more a marketing than a real improvement of the quality & number of pictures. Learn more about second shooter.
Does your photographer out-source the retouch?
Those days, a lot of photographer out-source the curling and editing. I have decided not to for one principal reasons. After passing all the day with the bride and groom, I know what is important for them, and how to select and retouch (crop) the pictures.
How does your photographer cull, edit, retouch your pictures?
Retouching is the hidden part of the job that Bride and Groom don't realize. It's like the editing for a movie. It can be quickly and badly done in one day, with automatic script. A good retouching work usually requires 5 days of post-production. I retouch all raw files with DXO for the quality (color dynamic, sharpness). And then with Lightroom to enhance each picture. I try to work with timeless colors. Learn more about my retouching process.
How many pictures does your photographer deliver?
The good question should be: how many GOOD pictures does your photographer deliver? I usually deliver around 1000 (or more) pictures for a 12-hour coverage, all retouched one by one. I do artistic pictures, but most of the time I catch a moment like a ninja. All pictures are not AMAZING. Some will be just normal, but full of emotion. I try to take a picture of every guest at their advantage. I would be happy to show you an entire wedding gallery.
Does your photographer offers wedding Albums? Why kind? Who selects the images and do you have a word to say if you don't like the layout?
Most people won't do a wedding album by them self. You need to have the good software, to know the good labs, and it's very time consuming. I would be a real waste of your wedding pictures just stay on your computer. I offer several kinds of wedding albums. You can choose the first package without albums (and do the album by yourself), or you can choose any of the other packages which included album(s). The album is the real object that will remain in time. If you don't do it just after your wedding, you will probably never do it. I believe it will make more sense that you select the images you want for your album. I do all the design by myself (not outsource it), and if you don't like the design, you can ask for one modification on each layout.
Do you offer Packages with albums for parents?
Lot of parents help for the wedding. Most of the parents would be super happy to have an album. Packages with parents' album usually bring the price down and make parents happy. Yes, I offer packages including 2 smaller reproductions of your album for your parents. You can add more albums if needed.
How the photographer will deal with a very dark venue? Does he work with off-flash camera?
A good photographer should have some very good cameras, some very good lenses, and several flashes that he can use as off-flash camera. Learn more for dark venue. I work with a super high-quality camera (canon 1-DX) and lens that can catch even the small amount of light in a dark room (large aperture). I do work with off-camera flash when it's needed. During the diner and the party, I can add up to 4 flashes to light up everything.
What is your back-up strategy regarding the pictures?
Most photographers don't have any back-up strategy. Digital Photography is only 0 and 1 on a memory card, and then hard drive. That memory card and hard drives can crash. It's very unlucky and rare, but that can happen. And you don't want that to happen for your wedding pictures. That's why I work with a 1DX camera that records every picture on 2 cards at the same time (it's a live-backup). Then I transfer all my pictures on my computer, they are back-upped on a NAS server, on two different locations. So even if a crash happens, you have the guarantee to have your pictures. Furthermore, I keep a back-up of your pictures for 10 years.
Does your photographer do creative pictures?
I do in addition of candid shoot, unlike some other photographers. Please, have a look at my portfolio.
Do you help us to determine the best wedding schedule?
Every photographer should do that, but a lot just show up the day of your wedding and follow the schedule you have sent to them. I DO help you for the schedule. It is called the pre-production of the wedding. It takes time, but at least I am sure that everything will go smoothly during your wedding day. We will first meet for a free consultation and start thinking about the draft of your schedule. Then we exchange emails during all the year before your wedding. Couple of weeks prior to your wedding we do a Skype session and reviews together all the details of the day. Tips: look at a typical wedding schedule. Or go further, with this in depth article to create your perfect timeline.
Is your photographer OK if you ask you to reproduce some specific pictures?
Totally relaxed on that.
When does your photographer usually arrive?
I usually arrive when the bride and the bride's maid are getting ready.
Does your photographer offer an artistic last picture?
It something I have started a couple of years ago. Before leaving, I try to set-up more artistic pictures that will end the album. It's like in the old movie "the end".
When do you leave the wedding?
Most photographers will leave after the first dance. I usually stay until something like 1hour or 2 after the party started. I catch the bouquet toss, the exit of the bride and groom.