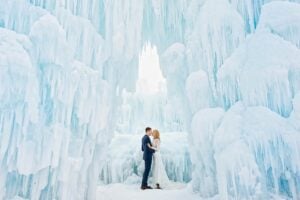 Everybody will warn you, on your wedding day time flies too fast. That's true, it will pass in a blink of an eye!
You are planning to get married in the Twin Cities, and you want to keep memories of this special event. Thus you are looking to hire a wedding photographer to catch candid instants and raw emotions.
At French-Touch-Photography, we consider weddings are more than just you getting married and turning husband and wife. It's about family bonds, friends, interaction and, of course, having fun.
If that matter for you, then, good news, you are in the right place!
Finding a talented professional wedding photographer in twin cities is not always easy
At French Touch Photography, we promised you a good and easy experience, some pictures you will be proud to share with your family, and that helps you remember this amazing day forever.
So let's me explain who we are, what we offer and how we do that.
Natural or posed cliché?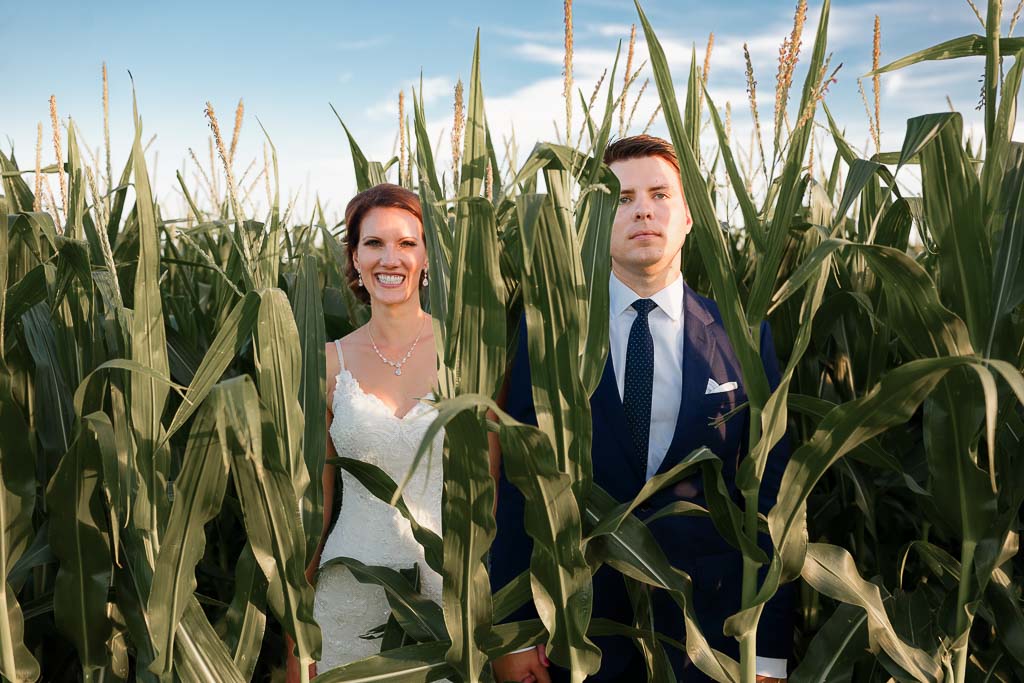 The first fear the majority of couples have is to look awkward in front of a camera. We totally understand that! Indeed, most people don't like having their picture taken, especially when it's about creating lifetime memories!
So, you don't want to pose, but you want it to be easy, and most of all, you want sure to have a good result.
First, you should know that during the wedding day, the majority of the picture we capture are stolen moments. Posing only came during the bride and groom photo session.
Thus, at French Touch Photography we consider each couple as different and we compose with individuality. The first thing we do as soon as we met is learning who you are. Some people have very shy nature and nothing we could do would change that. So our job would be to create a friendly environment where people can enjoy the moment, and then it's our job to capture every single furtive smile. On the other hand, some people need to be reassured and as soon they fill confident and well coached, they take pleasure being photographed, and start acting like models.
In every scenario, we avoid staged pictures with fake cheesy smile during bride and groom photos. We used jokes, asking you to perform some action, and we are adapting our request to the way you react.
Engagement Session to Know Each Other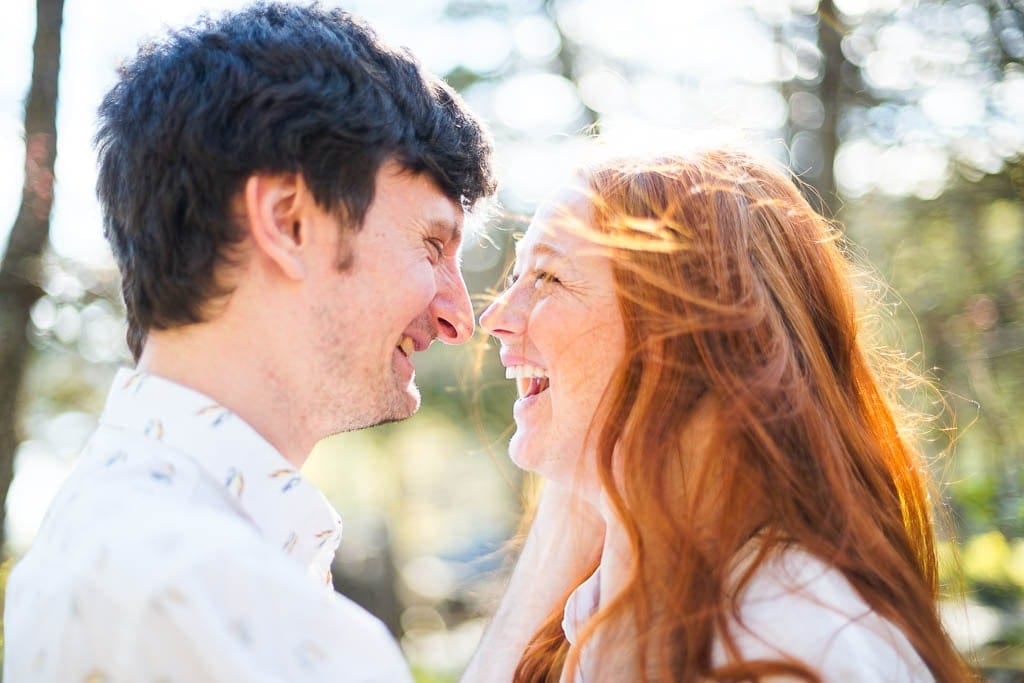 As photographers, we love such sessions and have decided to always include one into our packages. It's simply the best way to know you and start a friendship relation before your ceremony.
We consider clients as individuality and we work only with people we have a connection with. It's not rare that we keep in touch even after your wedding. Today, I still have news of the couple and their children whom I took pictures 15 years ago!
That means we appreciate you, and we treat you as friends. That's the point that makes wedding photography particularly gratifying for photographers, because we are actually taking pictures of people we like, and creating memories they cherish all their life.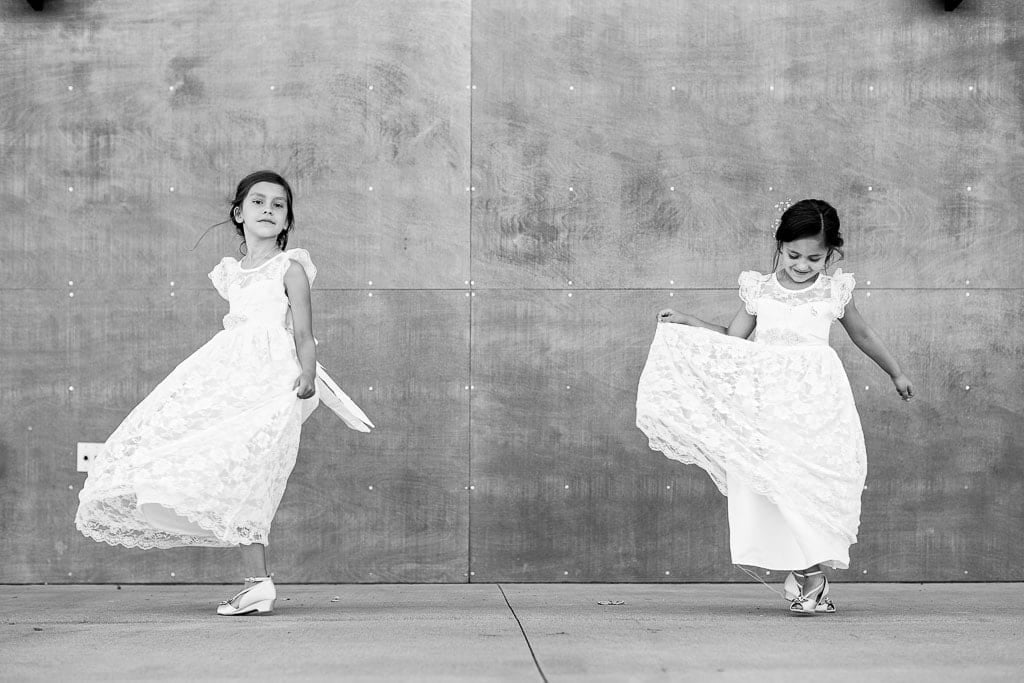 We Take All the Time That Is Needed
When we shoot engagement photos, we take the time required for you to be comfortable front camera. Also, it usually last one to two hours but sometimes much more. During this day, we discover who you are, and you discover who we are.
The goal of this pre-wedding photos is that, at the end of this time, you feel at ease posing. Knowing what to expect for your big day, you feel much prepared and thus much secured. In consequence, you should be more likely to enjoy the moments and have a lot funs.
Bride and groom photo session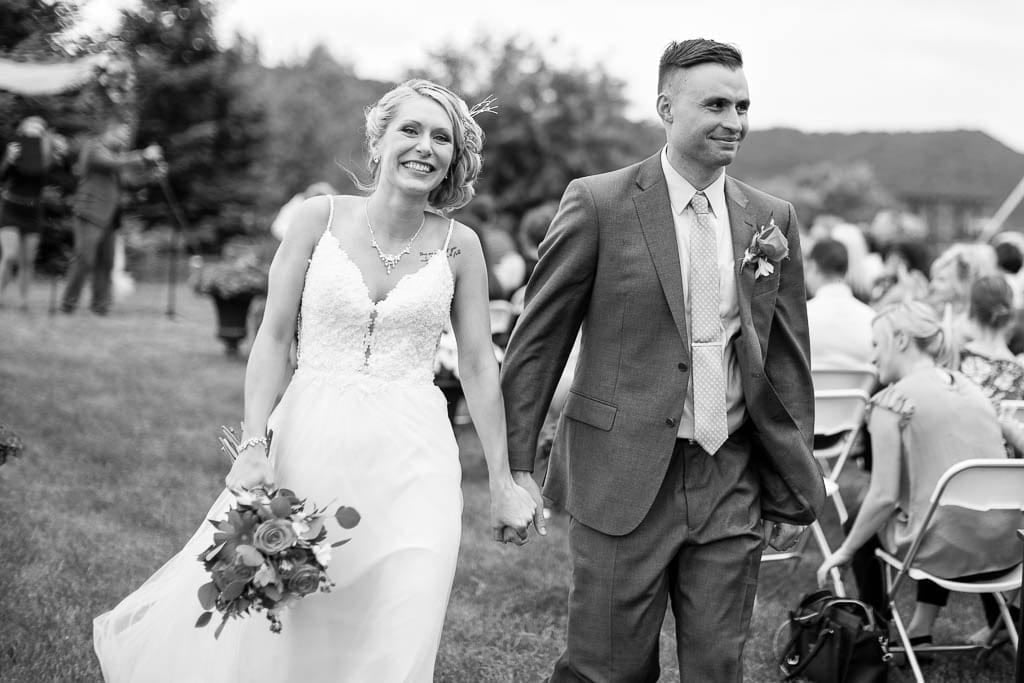 Documentary and Informal pictures
Most pictures we are taking are candid shot documenting the emotions of your wedding in the Cities. I could steal informal photographs portraits showing your personality, but also an unexpected event happening. Those are photographers' favorite shots. We like catching kids messing around during your ceremony, grandparents gossiping on the guests during the cocktail hour, and the way your guests interact each other.
Be careful, documentary picture testifies of what happens. So it doesn't mean that you would love all the images. You would much likely prefer images showing you to your advantage. That's what we are working on.
Creative Picture
Documentary pictures are splendid, and In addition, we also like doing creative pictures. A creative picture goes from simply asking you to stand in front of a dominant light source while you have your hair done, to stage images with an additional source of light or props. It could be a creative angle, an original point of view or playing with your reflection in a mirror. We also take "fine art photography," which is a fancy word to design photographs showcasing photographer sensations. In other words, it could be detailed, or landscape pictures, that testify to the atmosphere, and the mood of the day.
We love doing unique creative pictures that you would be proud of, and you would hang on your wall.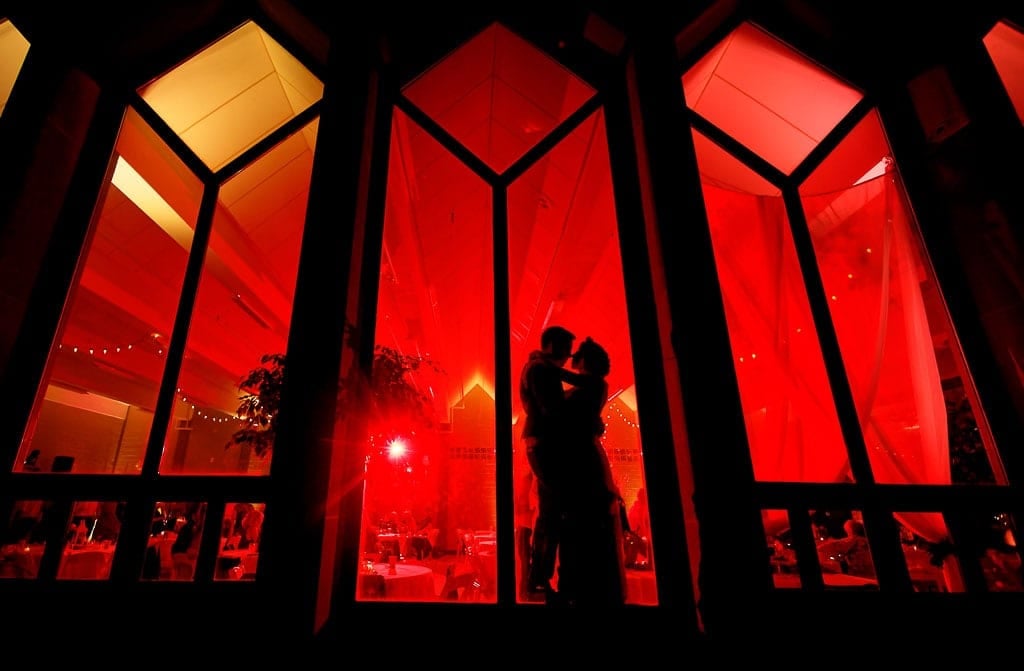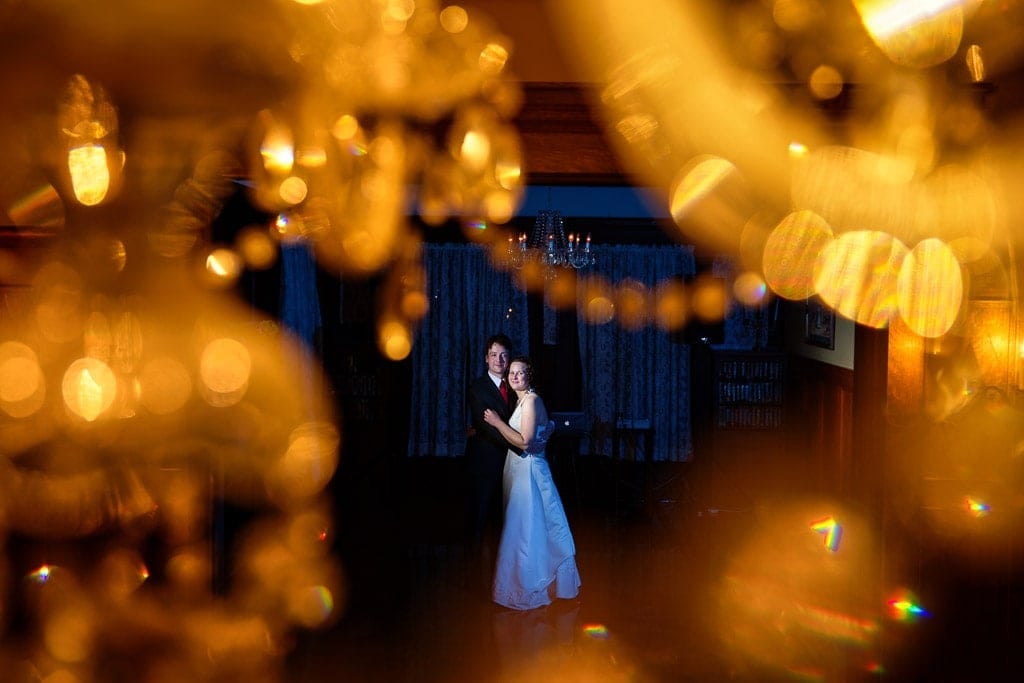 Amazing Last Artistic Image
If most of our images are candid shots, we also like to stage highly theatrical pictures, with dramatic light effects. We took our inspiration from fashion photography, movies, and painting. We are creating a ritual to take such a picture, especially during the wedding party. After counting pleasant location in your wedding venues, we set up flashes to a create an artistic image for our bride and groom. That's usually the last image you put on your wedding album.
Vanity Fair-style group
Portraits of families could be made very quickly for people who don't pay importance and don't cherish memories. Or, it could be finely staged, using furniture, lightened in a way it reproduces a living painting on camera. Group pictures require time with your close family's members and the bridal party. Hung on your wall, you will cherish those images for years.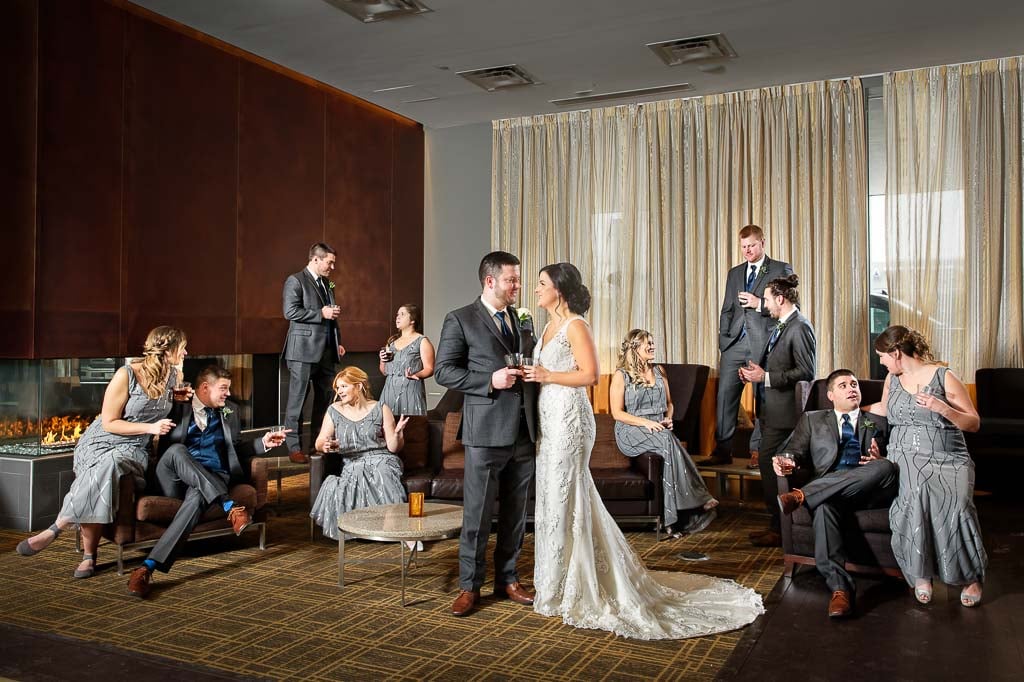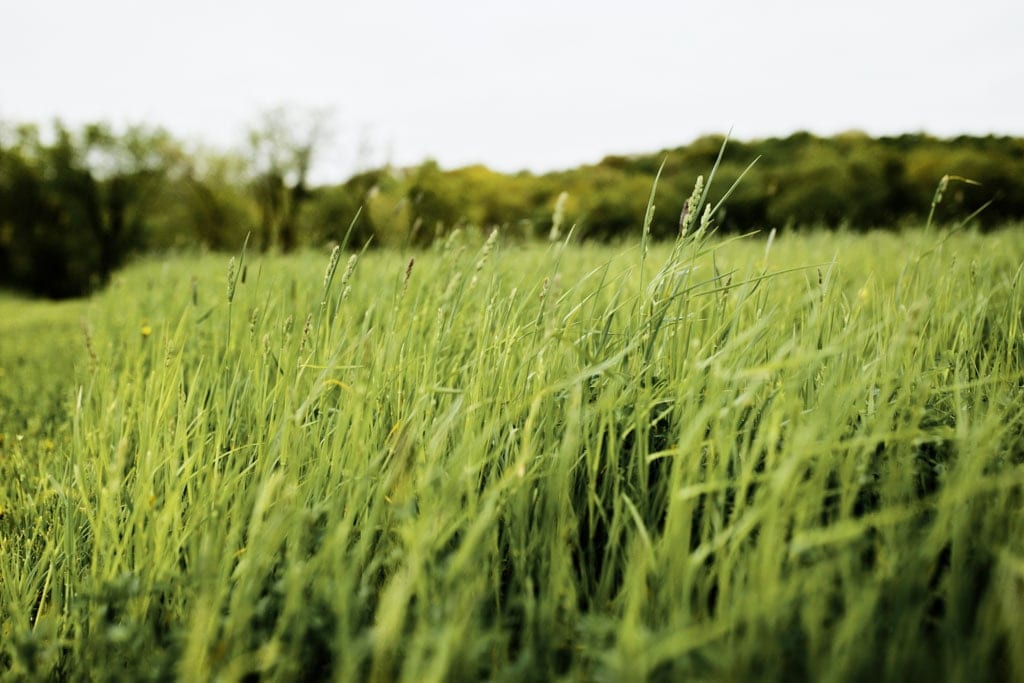 Natural Color and Natural Retouch Style
I have retouched each photograph you would receive. That enhances the image. We are focusing on natural skin tones and natural retouch. We don't like fake plastic retouch, and we believe color effect (such as filters and Lightroom preset) would be quickly out of date. That's why we are working on making your photographs perfect and timeless.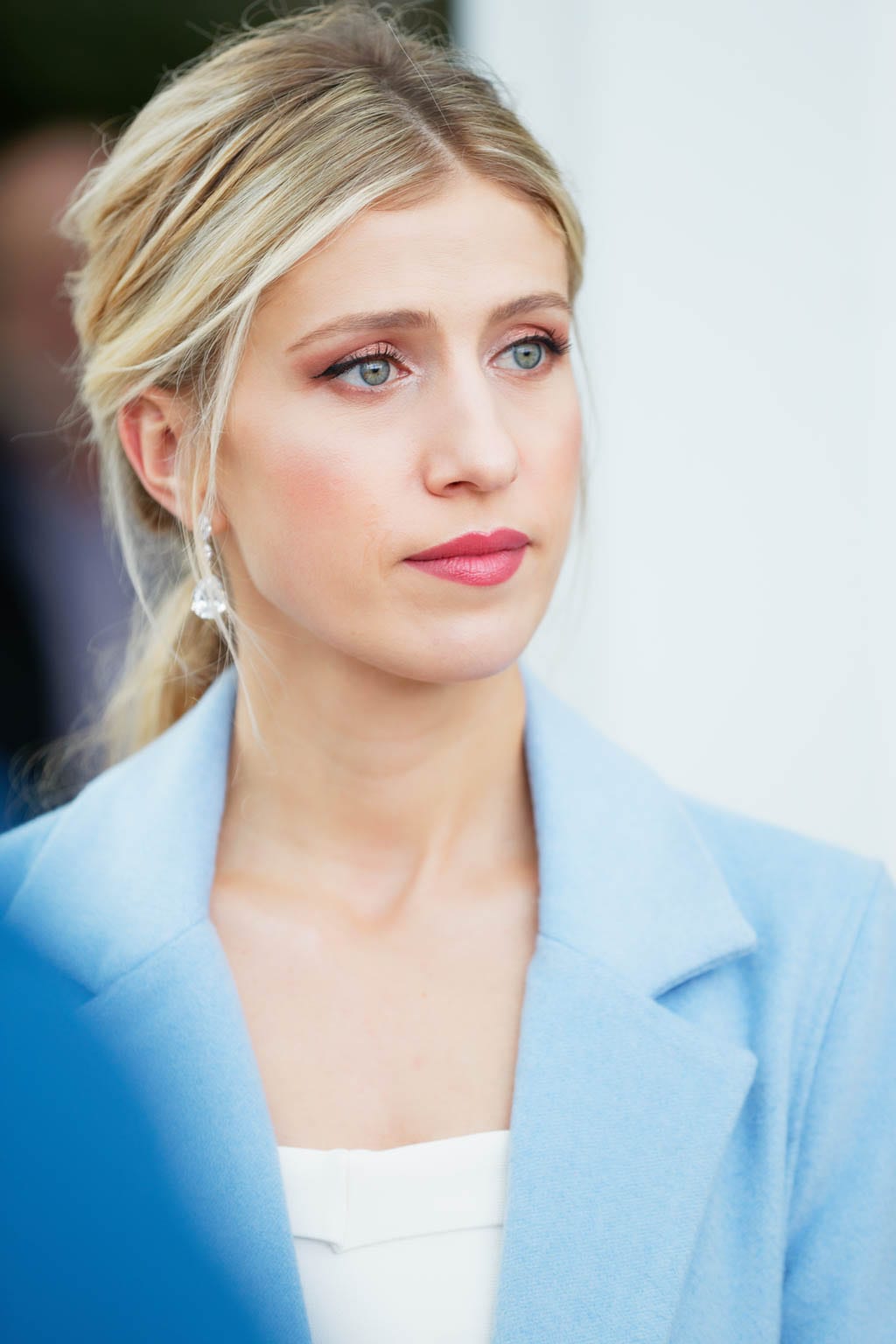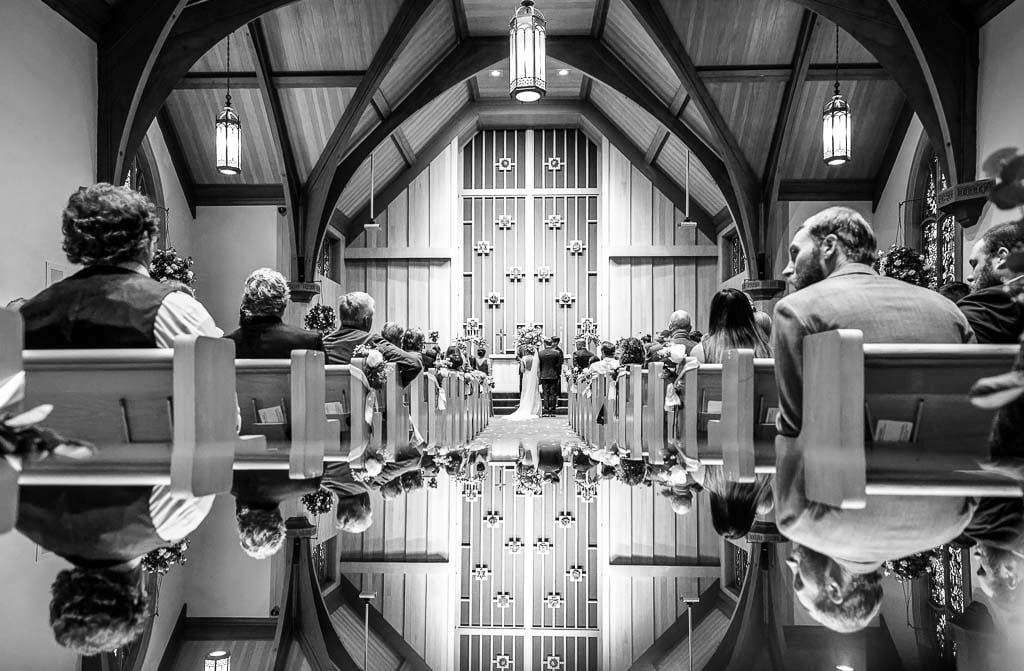 More Than Professional Wedding Photographers, We Are StoryTellers!
With many years of experience, we consider that wedding photography is not just only about creating magnificent pictures to hang on your wall and frame on your chimney; that is only the minimum request that all professional photographers should do. Being a talented professional wedding photographer is being able to tell a story, through images juxtaposition, that keeps memories alive. This story is not only two lovers' cliché, a white dress and a wedding ring.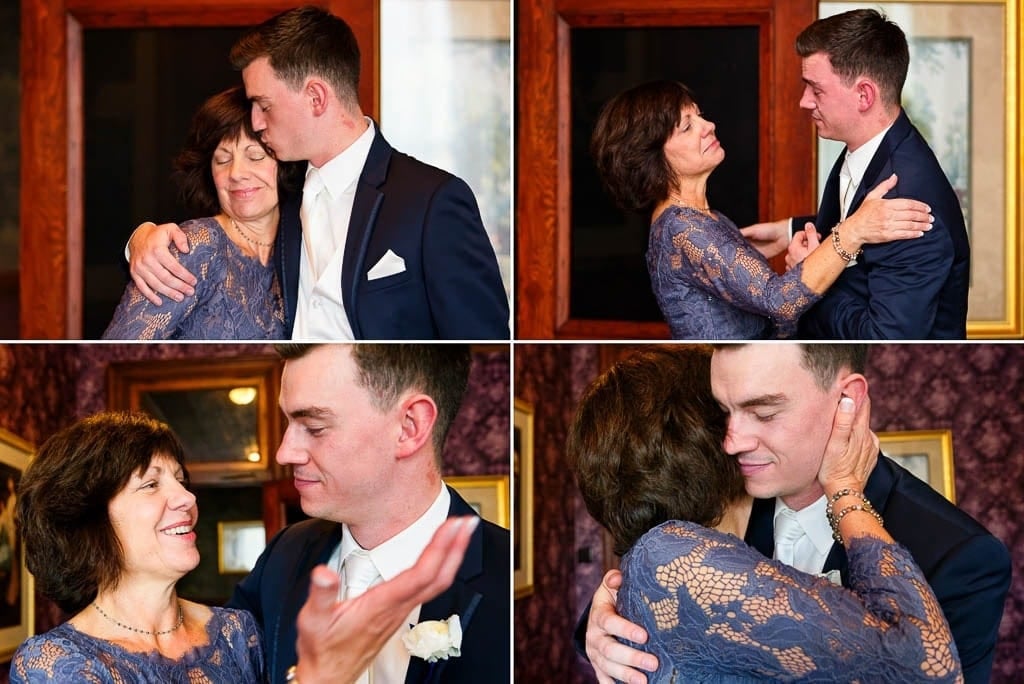 What really matters is your family bonds and friends. Also, the day of your marriage, we will capture the relation of a son and his parents, and the interaction of a daughter with her family.
We write your Story Told in an Album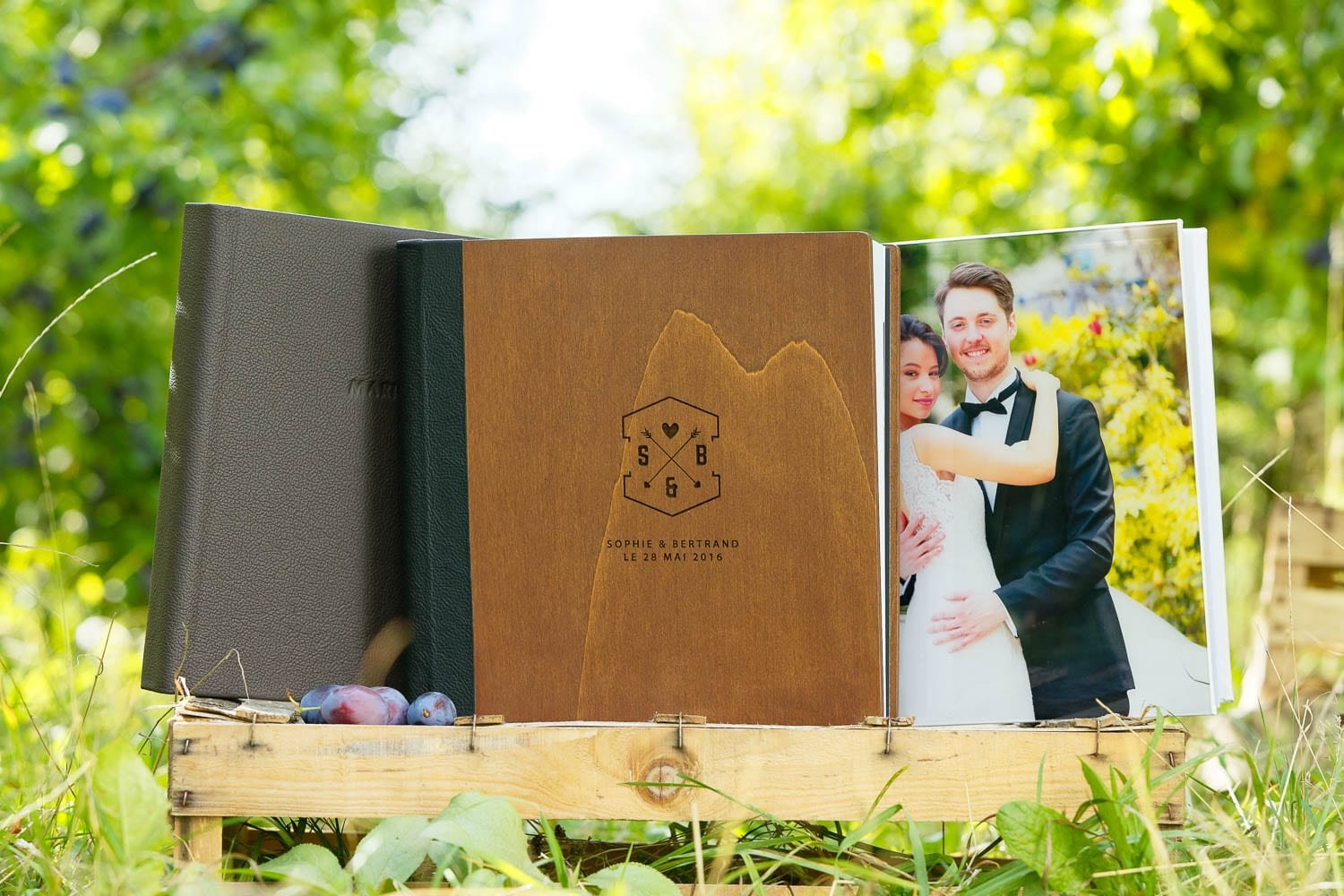 In consequence, when composing your wedding book, we are told not only your wedding day's story in every single detail, but must have all, we narrate your family's story!
We deeply believe the final object is not a folder with digital files, but a wedding album, which represents your family heirloom. Thus we offer packages including high-quality photo albums for you and your parents.
We offer Long Coverage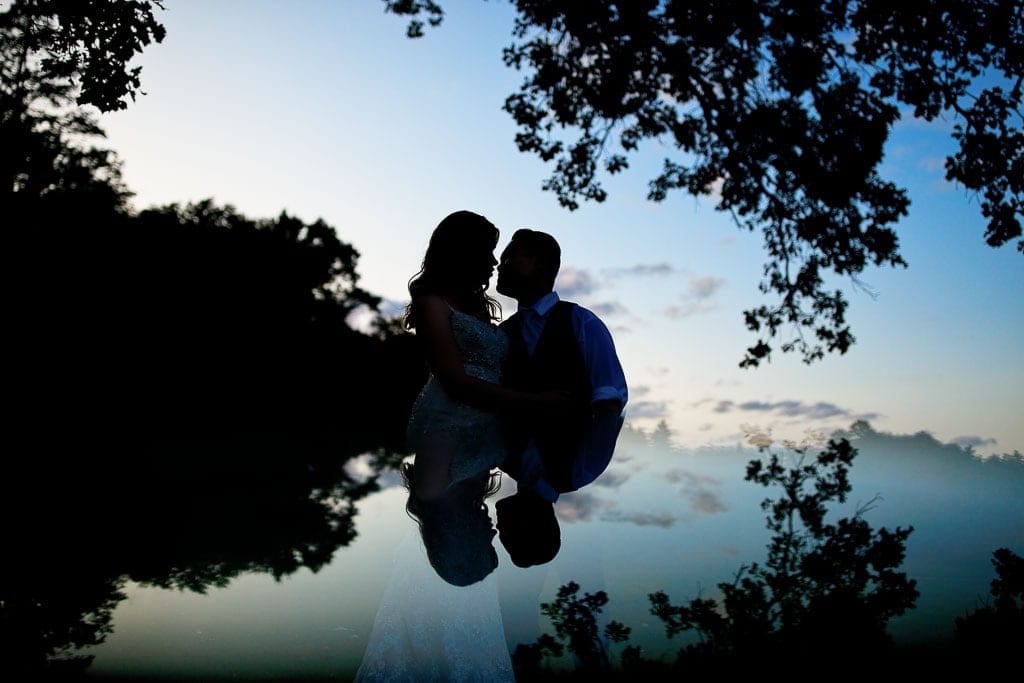 From the preparation
Those are exceptional occasions for photographers to capture candid portraits full of emotions and fun with your close friends.
Until the party
Party is also important, and we usually take unexpected pictures until the middle of the night.
10 hours package
We have included in all our photography's packages many hours for a full-day reportage. Best emotional moments rarely happen during the ritual, which is often pretty formal (at least, not only), but mostly before and after. That's why your professional wedding photographer twin cities love to start early during your preparation and left only late in the evening.
Who embodies French Touch Photography
It's a photography services company, specialized in weddings and created by Alexandre Mayeur, in 2016 (after his wife moved to the 10,000 Lakes State). Alexandre grew up in Paris, France, and is graduated in photography from university and art school. He has an artistic background (several exhibitions in Europe, check our web page About), has worked as a Photography Teacher in a private photography school, and worked for seven years as an assistant in the fashion and commercial photography studio. Alexandre started in the wedding photography business in 2004. He stopped counting the number of weddings covered years ago. He is an award-winning wedding photographer.
Alexandre proudly strives to be among the best wedding photographers in The Twin Cities Area. His work is highly recommended by people having high expectations.
If you are some good people, Alexandre would be happy to put all his expertise, experience and enthusiasm at your service.
What Product Do We Offer
A couple of weeks after your event, you will receive all your digital image, in high definition and studio name free. Images are shared with a nice web gallery, easily accessible to all your family members.
We also offer high-quality wedding albums for the bride and groom, and parents (which is a perfect gift to thank people you love).
Of course, we offer Photo-booth or post-wedding session, prints, poster printing. We also offer additional photography services such as family photography, headshots, boudoir, commercial photography.
If you are interested in videography, we work closely with great video company in MN that we trust and which always work received compliments.
After your wedding, we offer something similar to engagement sessions: the post-wedding session for additional portraits. Choose a place that reflects your personality and photographers will capture it through the camera.
Which Area Do We Deserved
Based in Rochester, MN, we deserved all great locations in Minnesota, and in an adjacent state, such as Wisconsin and Iowa. We are proud to be part of the best wedding photographers in Minneapolis and St-Paul, MN, and we don't charge travel fees for the cities and the suburb's area (Eden Prairie, Edina, Bloomington, Stillwater, etc.).
If you got married in the north in a spectacular location, we would love to drive there. For instance, we cover events in Duluth, MN as well. And even further north!
Here is a list of cities and event venues that we are serving and would be happy to return or discover.
Cities : Orono, Deephaven, North Oaks, Tonka Bay, Woodland, Greenwood, Victoria, Sunfish Lake
The Lafayette Club in Minnetonka Beach with its stunning reception area.
Wayzata Country Club, the Medina Entertainment Center,
The Jerome Event Center and Office Suites​ (near ​Independence​, MN) in its historic brick building.​
The Atrium, in Shorewood, with its mix of green house and industrial red brick
The Dellwood Country Club, or the 7 Vines Vineyard, or even the White Bear Yacht Club.
The Minneapolis Event Space Pique Travel in Excelsior with its wood design, between a wharouse and a barn.
The Bavaria Downs in Chaska with its amazing wood roof.
The Hutton House in Medecine white has a completely white design, with a lot of windows (very bright venue) which looks like a giant photo studio or a modern museum.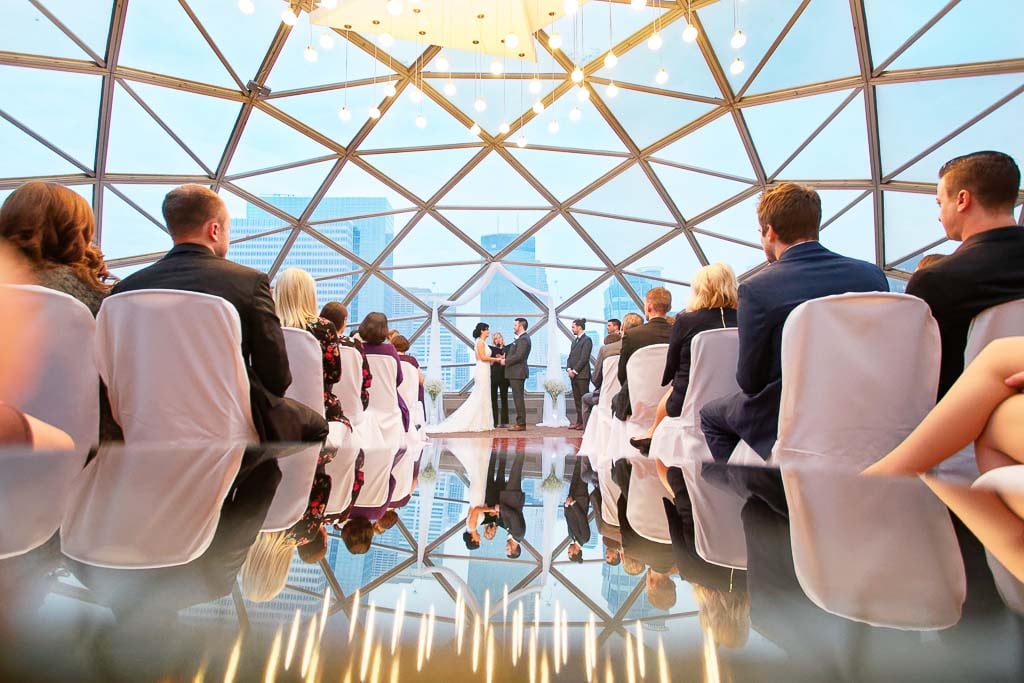 How to Choose Your Wedding Photographer
Photography is one of the most important choices you might face during your wedding planning. A good wedding photographer would guide you all day long, give you a significant experience, capturing, real candid images, in a timeless style and create amazing pictures that you can cherish forever.
The best tips I could give to help a bride and groom to choosing a wedding photographer on the Twin Cities:
Check at his portfolio carefully
Check at real and entire wedding galleries (and not only featured images), so you can see what you can really expect: the best and the worst!
Make sure he/she is still available
Meet him, see if it matches your expectation,
Do an engagement session and see if he makes you feel comfortable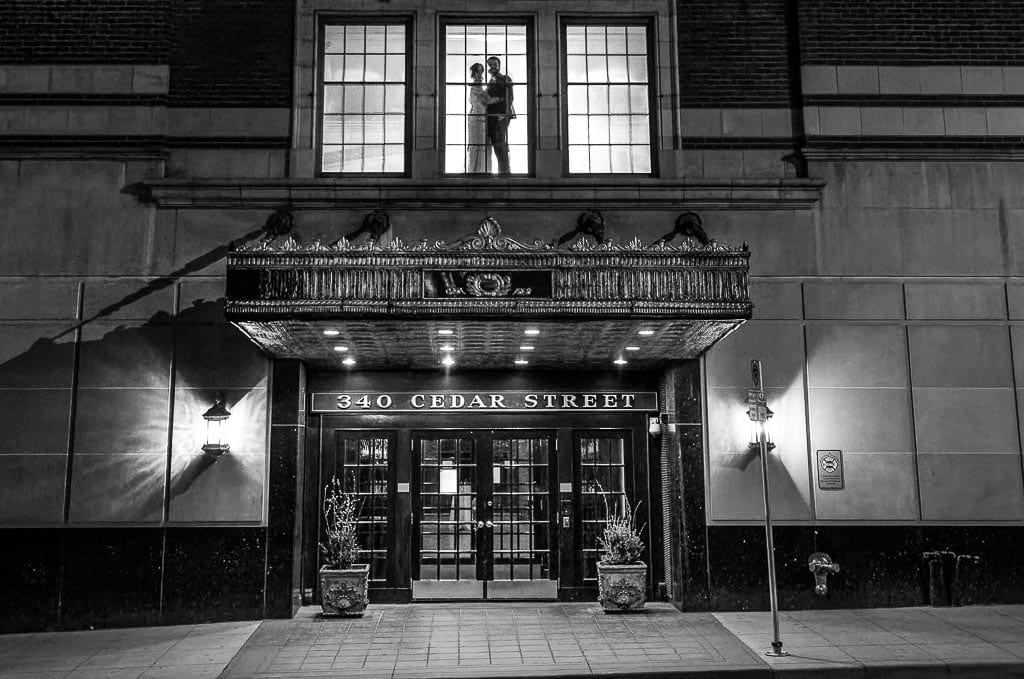 Hire your wedding photographer in Twin Cities now!
First, let's send us an email with your wedding day details, who you are and what you expect. Then, if our wedding photography package doesn't fit your need, you we will be happy to give you a la carte estimation. After that, we will meet in the Cities and discuss all your details. That is the opportunity to see if we are good match. I will then invite you to sign a contract with a deposit that secures your wedding date! Hurray!
A couple of months later we cover your engagement session and finally we document your big day!