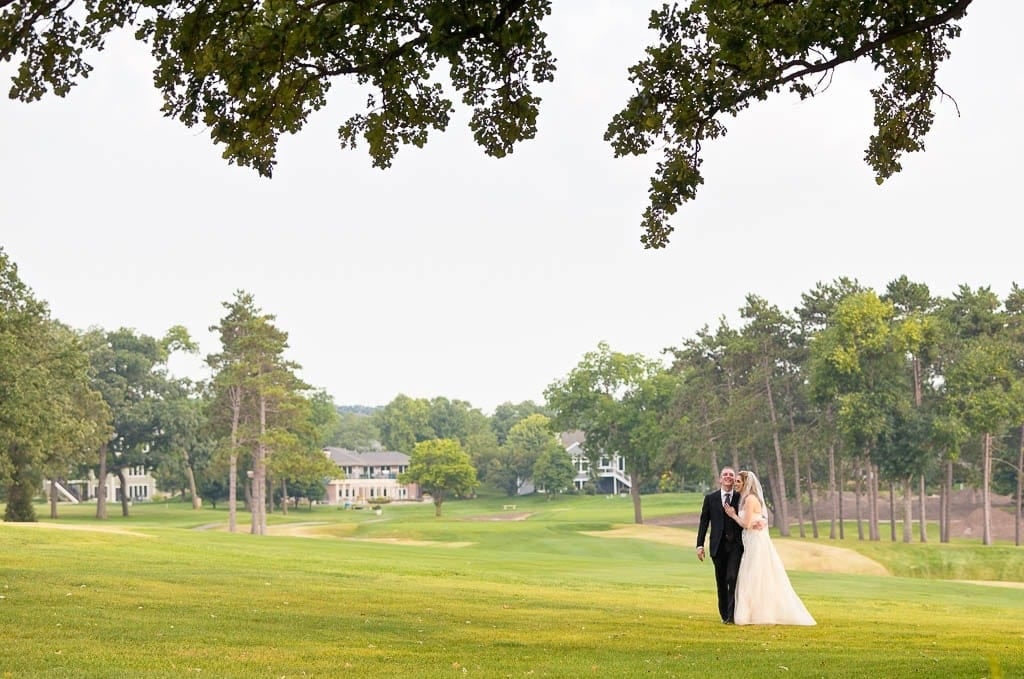 Wedding at the Rochester Country Club, Minnesota.
Intimate Wedding at Rochester Mn Golf and Country Club, Rochester, MN
Today, let's come back to Maria and Alexander's wedding that took place in Rochester, MN, Golf and Country Club. It was a tiny and intimate wedding, including their closest friends and family relatives, but it was full of emotion and tears of joy.
The First Meeting Downtown
Maria contacted me through the internet one month prior to her special day. She wasn't really planning to hire a photographer, but as she told me, her mother would probably have "killed" her if she hadn't. And given that Maria is kind of perfectionist, she was looking for the best wedding photographer in Rochester, MN. Luckily, I just had nothing booked in Minneapolis on this day and was happy to meet her face to face.
Also, our first rendezvous took place at the Steam Coffee (on Broadway). I brought several of my albums by showing her different coverage. She quickly stopped me, looked at me with her dazzling and calm blue eyes making me understand she trusted me and was convinced by my work, that we could skip the selling part, and start discussing practical details. The least we could say is that she was a bride who knew what she wanted. It's pretty rare that a client wants to go straight to the point.
Maria was actually working for Mayo Clinic in the psychiatry department (so extremely busy), and needed to manage her time and planning her small wedding at the same time. At that time, her beloved fiancé, Alexander, was living across the border in Canada. He trusted her to get everything working. Given he has already been married once, wasn't keen to organize a large event!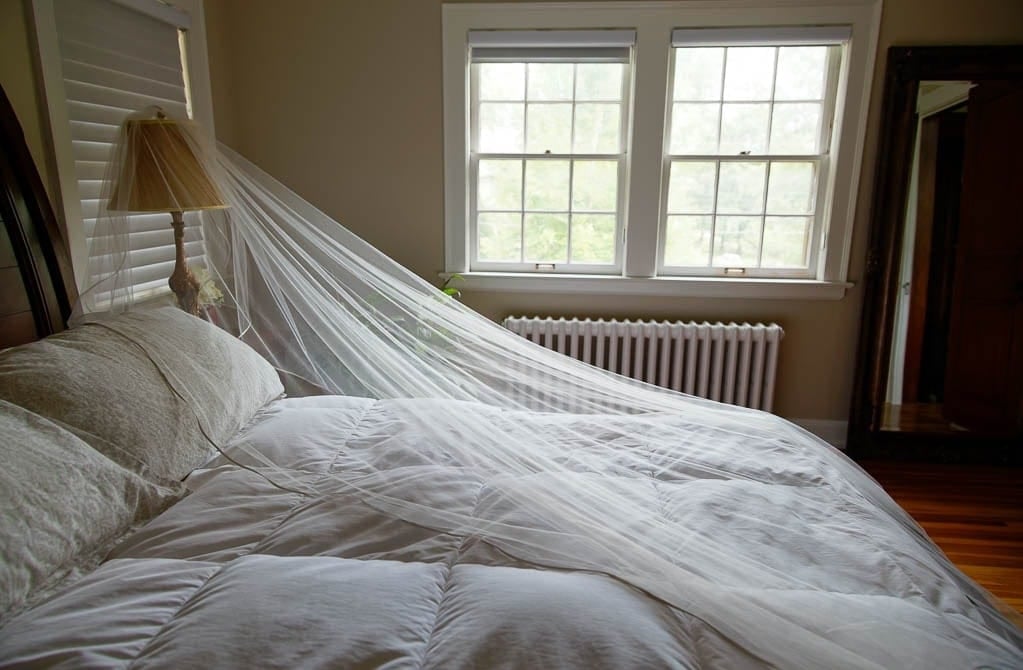 The Bride's Preparation
During our first meeting, we discussed the importance of having pictures during the preparations. Those are moments when the bride and the groom are surrounded by their close friends and family relatives and usually represent an excellent opportunity to catch authentic relationships.
The groom rented several of the Doubletree Hotel rooms. I was excited to take some picture there. With its many amenities, the Doubletree Hotel offers a couple of spots that work great as image background. The groom who was to keep his family on the timeline track decided not having me following him, so he could focus on his mission.
Friends and family
In contrast, the bride welcomed me in the luxurious big house, where she was surrounded by her parents. When she opened the door, she already had her makeup and her hair done. She jumped into her white dress and asked for her mother to help.
Maria's house was a mix of Tudor Revival and American Craftsman architecture. It was a big house, but pretty dark, with a wooden interior. Most of the light came from artificial light and gave the images a yellow tint.
Her father was ready and waiting in the kitchen. He was a very proud father and, even though he didn't show it dramatically, was emotional when he saw her daughter ready.
Maria's family being Armenian, the house atmosphere was full of warm and joyful family ambiance. One good example of how family members care for each other is the surprise she offered to her nephew.
Surprise for Her Nephew
After she got ready, other members of her family and best friends came home. Given her nephew (and her fiancé), love old cars, she rented this amazing authentic red Ford T.
After few pictures, we used the spacious living room to take some family pictures. Luckily, I had my off-camera flash to light the scene!
Ceremony at Calvary Episcopal Church Rochester, MN.
As a Minnesota photographer (based in Rochester), I am used to shoot pictures in all varieties of church architecture between Minneapolis and Saint Paul. Oppositely to the big major church I have visited in the North State, this one presented a singular architecture, because of its age. The chapel of the church was first build in 1862 using red brick. Then, year after year, it was extended during the century. Also, the Chapel (where the ceremony takes place), features many large Stain Glass from the New York Studio Tiffany.
Church for Small to Medium Size Ceremonies
It's a cute "small" church, with a limited capacity that can fit weddings up to approximately 150 guests (compared to large weddings with over 300 people we can see in Minnesota).
Thanks to recent extensions, it offers lots of amenities, but the chapel itself, despite its stunning stained glass, doesn't offer much of natural light. As a result, the electrical lighting, using directional spots, is pretty "violent" in the choir, creating strong shadows on people's faces and uneven lighting on the rest of the nave.
Suspense Before the Ceremony
The bride arrived first and used the outdoor of the church to take quick family's pictures. Meanwhile, the groom arrived with his kids and his best friend.
We use one of the meeting rooms (and even the sanitary facilities) to take a few pictures.
He finished getting ready, fixing the last elements of his suit.
Although he was arguing about the face of the successful business guy (the face of a confidant and relaxed Wall Street traders), we could actually feel the excitation (not to say stress) growing inside.
He hadn't had the chance to see his beloved one since the rehearsal dinner the day before.
Family members came to salute him, making sure he would cross the path of his beloved before the ceremony.
First look in the aisle
Their officiant, the reverent Beth Royalty (rector of the church) and very friendly person, came to the room to start the procession. There was no rehearsal, but she kindly reminded the groom (and me) of the coming steps.
Alexander stood on the altar while people were sitting. Finally, the music started, and Maria walked down the aisle, holding her father's arm. It was a moment full of emotions.
And they said yes
The ceremony was pretty formal. They exchanged their vows, the rings and kissed each other.
Thanks to the small number of guests, I had adequate time to scout for candid shots. I captured a funny face of the husband and wife during the office, but also the kids' reaction (getting bored). Those are the pictures I like which reflect the reality.
After the church and before their celebration, we used the Episcopal garden for a few family pictures.
I was planning to kidnap the bride and groom to take pictures in downtown, but they didn't want to abandon their relatives for long. Also, we headed up to their venue.
Couple Session and Reception at the Golf and Country Club in Rochester
Despite the large variety of location for engagement session in Rochester (Quarry Hills, Mayowood, Oxbow Park [Byron, Minnesota], Plummer House, Chester Woods Park), the couple preferred to skip it. I bet it was actually a practical question, since the groom was living in Canada! Also their couple session was their first session with me.

Escorted by the Manager of the Golf and Country Club, we took advantage of the golf car to climb on the hills of the golf course. This kind of landscape always works great for pictures, especially when it features century-old oak trees.
A lot of fun
I loved how the pressure went down after the religious part, and how the lovely couple had fun. Alex was silly and it seduced Maria. That gave me good shots.
After those couple pictures, Maria and Alex released me, preferring enjoying their celebration without photographers around.
I had already captured portraits of every single guest, and it's true that when it's a tiny group, it's way more difficult for a photographer to be unnoticed.
As a result, I took a last picture of the newly married couple and let them enjoy their evening with their close family.
The Golf and Country Club for wedding receptions in Minnesota
If you like golf and are planning to host your wedding in Rochester Mn, then consider the Golf Club. Like every golf club in the area, it features a view on a beautiful landscape, with hills, old trees, but no lake.
The interior design is pretty new, with a redesign ballroom and can host up to 400 guests. If you don't need that much space for your event, you can do like Maria and Alex, and rent just a smaller private room.
It's located 3 miles (10 minutes driving) from the center of the town where stand most of the hotels.
I know this place thanks to a business meeting I attended. Their vendors offer good quality services, and they have all the facilities you need.
Other Wedding Venues in the Southeast of the Twin Cities
If you are into the Golf Club style, you would find a lot of amazing clubs in Minneapolis and Saint Paul Area, such as The Golf and Country Club of Saint Paul, and the Majestic oaks golf club. That said, you don't need to drive to Minneapolis in order to find your perfect venue. Indeed, you can find a nice place, with a large ballroom, offering all the facility needs and vendors for your event near the Medcity.
Somerby Golf Club
Located in Byron (15 min from the Med-city), the Somerby golf club a great alternative.
Riverview Greens Golf & Banquet Center in Stewartville
Located in Stewartville (20 min driving from downtown), the Riverview golf club also host events.
Vineyard
If you like nature, wine and cheese, then those could be an option for you. The most famous vineyard is the 4 Daughters, with their modern architecture and variety of landscape (in Spring Valley). But let's think also to the Salem Glem with a family spirit location and. Finally, if you are ready to drive across the Mississippi River, you might consider the amazing Italian Style Villa Bellezza (a charming little castle).
Historic Building
If you are looking for a venue with a soul, then check the historical locations. Luckily, the Medcity being a quite old city; it offers several historic places, like:
The Mayo Stone Barn,
The Mayowood Mansion
The Plummer House
Modern Buildings downtown
Finally, if you are looking for a location literally in the downtown (no need to drive for your guests), then you could pick the Rochester Art Center (RAC), or the Rochester international event center. These venues being connected to the Rochester Skyway, you would have all the benefits of the hotel wedding.