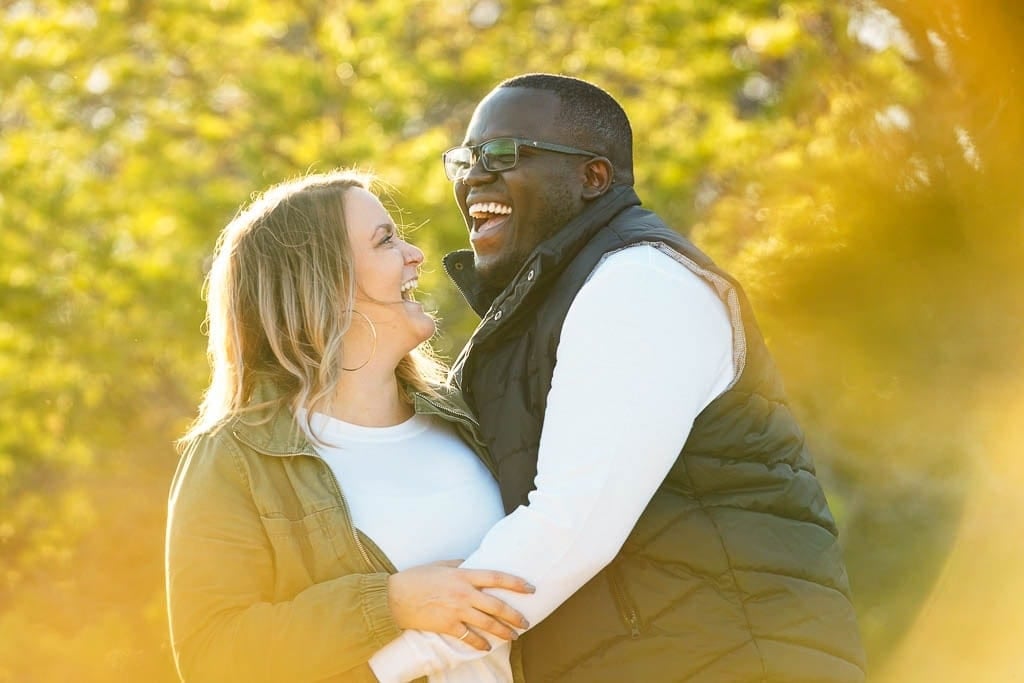 Pre-wedding Session at Quarry Hills
Fall Engagement Session Quarry Hill Rochester MN
Today, I will come back to Nana and Heather's engagement session, which took place during the fall at the Quarry Hill Park. But first let me introduce those two ones and how they met.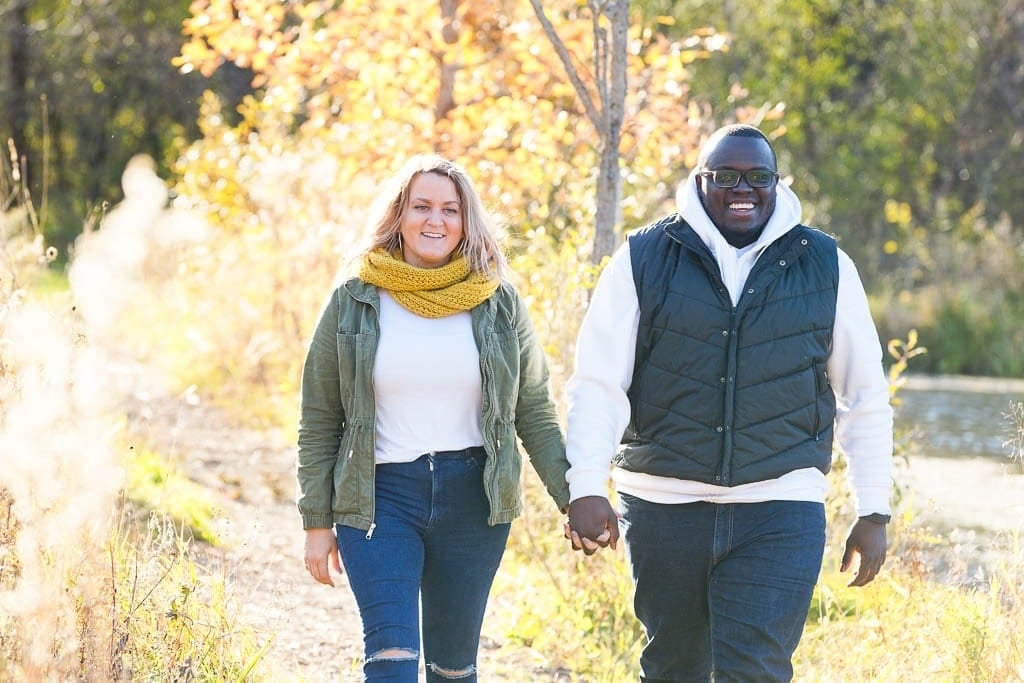 First Meeting in the Neighborhood
All started with a coffee shop. You might believe that happen only in movies, but this gentleman found the right words to speak to these ladies he saw in a coffee shop. After exchanging text messages, they quickly had their first date.
Nana is an IT guy, and Heather works in social.
Several months later, he made his proposal and they were looking for the best photographer in Minnesota to cover their wedding and their unique ceremony near the Twin Cities.
In consequence it was obvious that our first meeting would be at this local coffee shop.
We quickly fill the connection, and a few weeks later I was about to shoot their photo session and drove to the Med City.
Quarry Hill Among Several Options in Rochester, MN
They could have chosen among a variety of other background. Let's think to the Plummer House, the sophisticated Mayowood Mansion, a golf club or another park for their photo session. But, given they love nature, they decided to trust me and pick Quarry Hill.
Indeed the Plummer House is nice, but mostly under the shade, while the Mayowood Stone Barn required a reservation first. Also Quarry Hill was the simpler but also one of the best places among the three parks in town.
If you want more information about other options available in the MedCity, check on our dedicated webpage.
Nature, A Great Source of Inspiration
If you don't know Quarry Hill, it's a park, located 10 min driving from Downtwon, spreading on 239 acres offering all a variety of landscapes.
From the meadow, to the little creek, to the pond and the limestone rocks, each photo shoot, is a new exploration of this recreation area.
Located 1 mile from downtown, I have discovered almost each of the 230 acres through the season, and it became my favorite photography playground.
What's more it offers a number of amenities, such as the Nature Center, which is convenient for the couple, for instance if the fiance needs to change her outfit.
By the way, the Nature Center also showcases a different alive species of fish, turtles, and other stuffed animals like bears, squirrels, geese, deer, etc.
Engagement session, another opportunity for adults to play like kids
What I strive to offer to my clients is a real fun experience during each photo session taken in Rochester, MN. And this, whereas it's snowing, raining! I don't want them to pose in cheesy portraits. Instead I want them to play, have a real interaction that I can catch into the picture.
On those photos, I like how Heather and Nana have complicity and fun. They were a bit nervous at the beginning—who is not—, and they ending enjoying it a lot.
We first start close to the lake (the Harry L. Buck pound), trying to avoid the natural "gift" left by the geese, which turn out to be a funny exercise.
Then we used the bridge that connects to the island. Nana was scared to fall in water, and Heather made fun of him.
After that we walk on the top of the hill, where stand the oak savanna and the high grass. With the Sunset lit it was just perfect.
After that we went on the top of the limestone formations, having fun between some evergreens. This place is my favorite playground of the park.
Finally, it was getting dark and we head up to the parking lot, where I took a close-up shoot of the diamond ring.
With all that we probably walked 1 mile or 2 miles, but having a lovely happy couple definitely worth it!
Looking for another option in the Olmsted County, check at Oxbow Park
The second-best park for engagement session is Oxbow Park. Located in Byron, it's crossed by the Zumbro River and offer a variety of options to take photos. It features, among other things, some stunning pine tree, some high grass fields, and the Zollands Zoo.
The zoo has several species of animals, and amenities for ladies. This recreation area is very large, and each photo session is a new exploration.
Surprisingly, the park is not crowded at all. I figure that people prefer going to the Apache Mall than enjoying nature.
The only inconvenience you coud face is that the Zumbro River can flood the entire area during the fall. So you must pay attention to that!