Briana John Engagement Photo Session at Oxbow Park Rochester, MN
Today I am going to share with you Briana and John's photo session. It took place at Oxbow Park located between the Med-City and Byron,MN.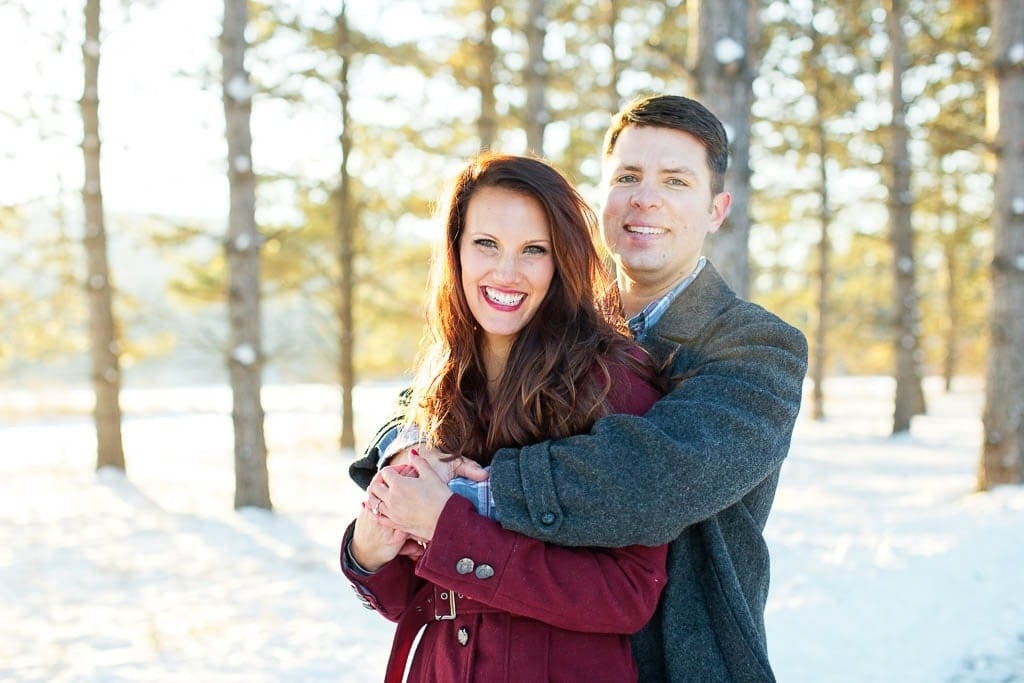 First Contact
Briana was looking for the best photographer in the Twin Cities, to cover her engagement session and her wedding close to Rochester.  Also, she first contacted me on the internet. She was planning her wedding at Four Daughters Vineyard & Winery, a nice venue located 30 min driving from the city.
She was looking for real candid shots, which are the best images to catch raw memories of such an event. Moreover, she also wanted some more artistic pictures, and details of her event. We met in a coffee shop downtown. Actually, I always like to meet the bride and the groom face to face to discuss and see if it matches).
She is a doctor, taking care of people living in Pine Island (Olmsted County), and he is a brain surgeon at the pretty famous Mayo Clinic (wow!).
She was not afraid of the cold weather (a real Minnesotan girl) so we decided we would set up a winter photo session when we would have snow. Two months later, we met for their session.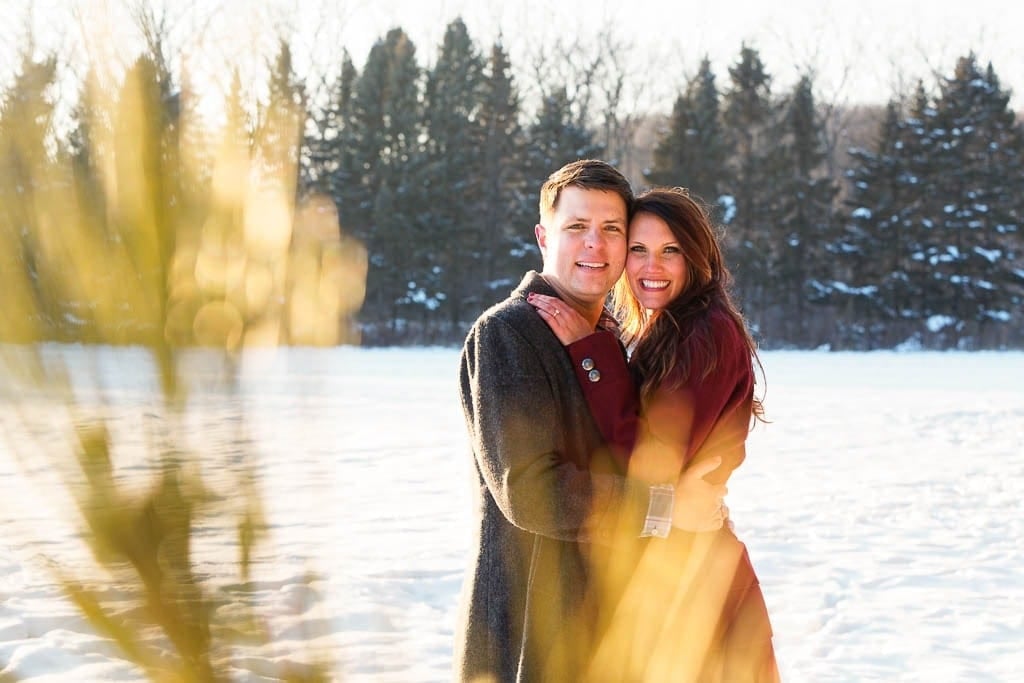 A perfect place for photo sessions near to Rochester, MN.
Most couples believe they need to drive to Minneapolis, or further Minnesota to have options for their photo session. As a wedding photographer, I can guarantee that you can find a variety of landscape to take pictures in Rochester (and Byron): forest, Zumbro River, lake hills, limestone, post-industrial streets with red brick walls, golf clubs, modern architecture!
If you don't know this Park, it is one of the 3 best parks to go for a walk in the nature and to take pictures in the Olmsted County. The two others being Chester Woods and Quarry Hills. Silver lakes and soldiers filed could have been an option, but they are just a tiny less photogenic.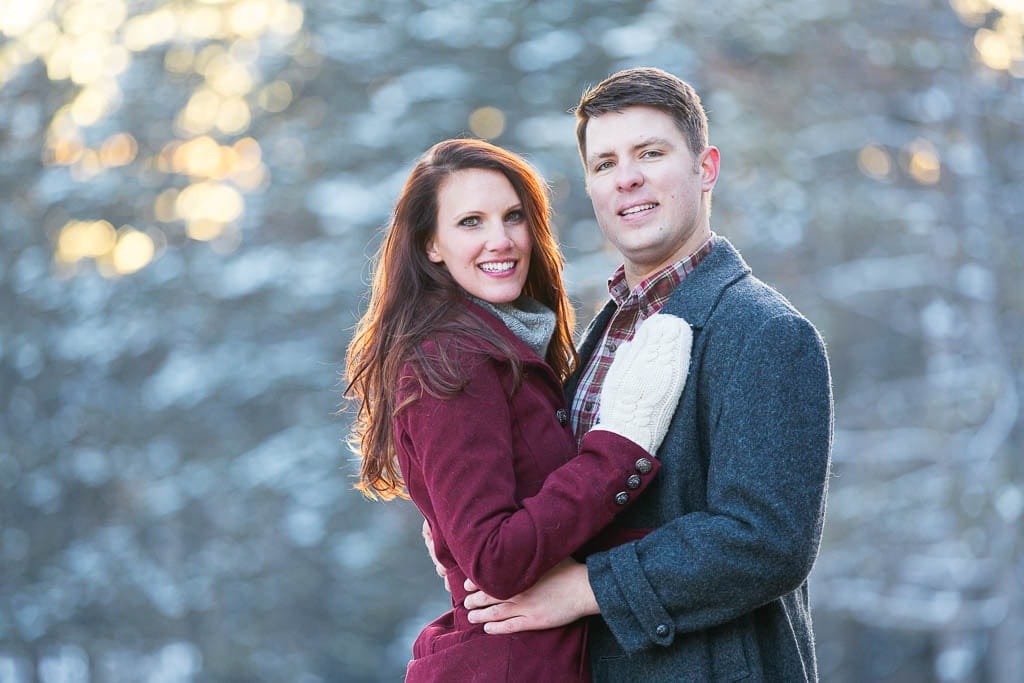 Outstanding Recreation Area for Youth and Nature Lovers
The park area spreads on 624 acres, offers meadows, pine forest, hills, Zumbro River, picnic areas, a camping area, and also a zoo. Indeed, the Nature Center Zollman zoo is a real treasure for all the families and kids living around. It features a large number of wild animals such as wolves, bear, eagles and many more. And, if you want to visit it one day, you may be interested to know that it's free, thanks to the county and the state. If the park area is open almost all year long. Indeed, Zollman zoo stay open during the winter despite the weather conditions (public being not very excited about frozen creatures).
That said, I like to visit the park with my family. But taking pictures with animals enclosed behind bars doesn't really provide joyful images. So we won't use the zoo for images of the pre-wedding or family pictures. However, the pony, the goats, the wooden fence could work. The bison's field and deer's field (on the other side of the road) could work, too. And the good news is that you may have the chance to see a (free) deer in the background of your image, especially around the sunset time, they love the adjacent forest. Also, facing the entrance of these two fields on the other side of the road you can find an historical white wooden house (probably 100 years old). It has been renovated and turned into a kind of mini museum. It could be a pretty good background for the pictures. (update 2020: Unfortunatelly, the house doesn't exist anymore).
A Sublime Session thanks to a variety of reasons
With a fresh snow, a sublime couple, and a perfect location, I was very lucky. The result is this unique photo session.
Great Outfit
Briana did a really great job selecting the appropriate clothes for their photo session. Indeed, they didn't just show up well dressed, they also carried several other clothes. If you are not sure what you should wear, or if you want your wedding photographer's advice on which clothes would be more photogenic than others, then I totally invite you to do the same: bring more outfits than you need, so we can choose and adjust if needed. And if you have a big car with a lot of room, you can hang everything on the back so the clothes don't wrinkle.
A Good-looking Couple
One of the successes of this photo session is due to the ability of the bride and the groom-to-be to take care of their appearance. Indeed, Briana did a great job with her hair and makeup (matching the clothes colors), and John went to the hair salon a couple of days prior to this photo session. That may sound like tiny details, but the difference between an OK photography and a great photography is often the details. As we say, the devil is in the detail!
An In Love Couple
There is no doubt that they are madly in love. And for photography, you have to show it, or, at least not hide it!
John, like most of the men, was not very excited about the photo session. He first kept controlling himself, and didn't reveal much. But after Briana warmed him up and motivated him, he started to relax and I managed to catch more natural pictures.
Briana is part of those exceptional people (such as my wife) gifted with the ability, not only to share their joy, but also to generate happiness and well-being around them. Her large smile and her vivid eyes full of life would manage to make the angriest men of the world smile. With her, everything becomes a game, and an opportunity to have fun. Also, I am sure she used a bit of her superpower on her husband-to-be, and that probably comforted him! And he also used some of his power to comfort her. I love the complicity between these partners, like best friends having fun.
While they are both in medical fields (Briana is a Nurse Practitioner taking care of families, and John a doctor at the Mayo Clinic), they didn't meet at the University, but in real life.
A Meadow field and a Pine forest
For our session we used the Meadow field and the pine forest, located just before the main parking.
There are not many pine forests in Minnesota. So I am glad I have found one near to the Med-city. Indeed, they always work great for photo background (during winter as well as during the summer).
Depending on the time of the day, and the position of the sun, you may be interested to know that there is another place with pines and a meadow field behind the center. And if you are ready to hike the trail (or to ride it), on the top of the hill (less than one mile), you could enjoy a third pine forest with a large meadow field over there.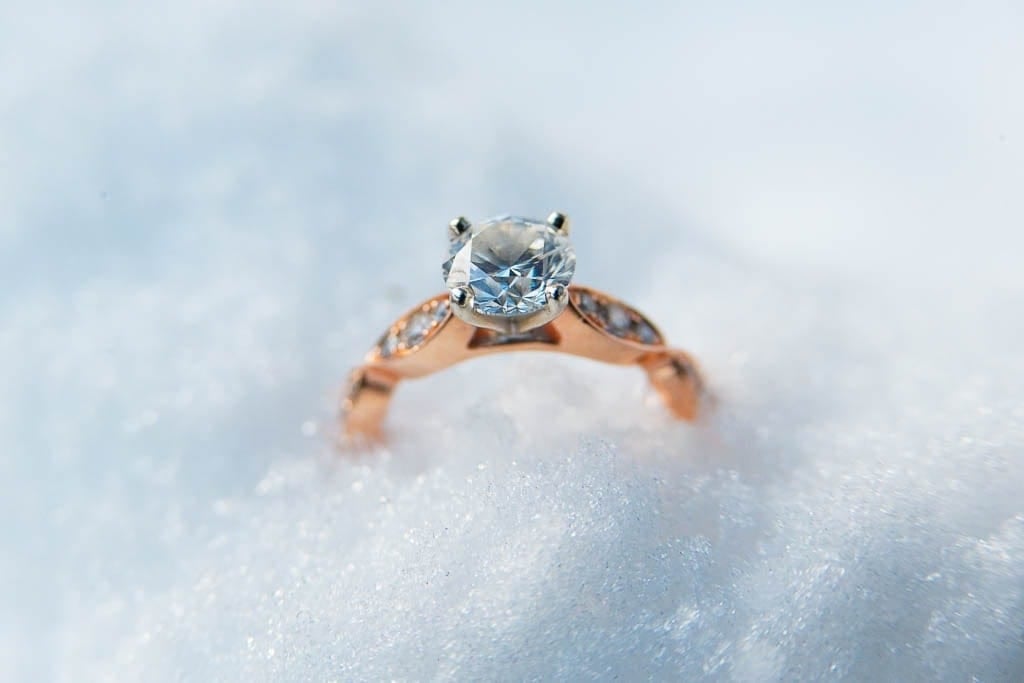 The river and the deciduous forest
Given the weather conditions (pretty freezing temperatures), we didn't use the river for the photo session, nor the "regular" forest.
But in summer, with green leaves, probably from June to October, the river would work great in the photos.
That said, the park being pretty popular for local people, I would recommend you to check if there are no gatherings or events planned at the park before coming.
2 Lessons that I won't forget
There are two things I have learned from this photo session.
First, that it really worth shooting with fresh snow. We don't need to drive to the Twin Cities, in Minneapolis to found wonderland. Indeed fresh snow can change a fair place to a fairytale landscape!
Secondly, I have learned to drive carefully and distrust what people in Minnesota call "black ice."
Indeed, when I was heading to our meeting point in the parking lot of the, I drove out to the road. Actually I almost fall in the River! No need to say it was not the smartest way to start a photo session! And I can't thank enough Briana and John who helped me when I waited for the tow truck to take my car out of the snow!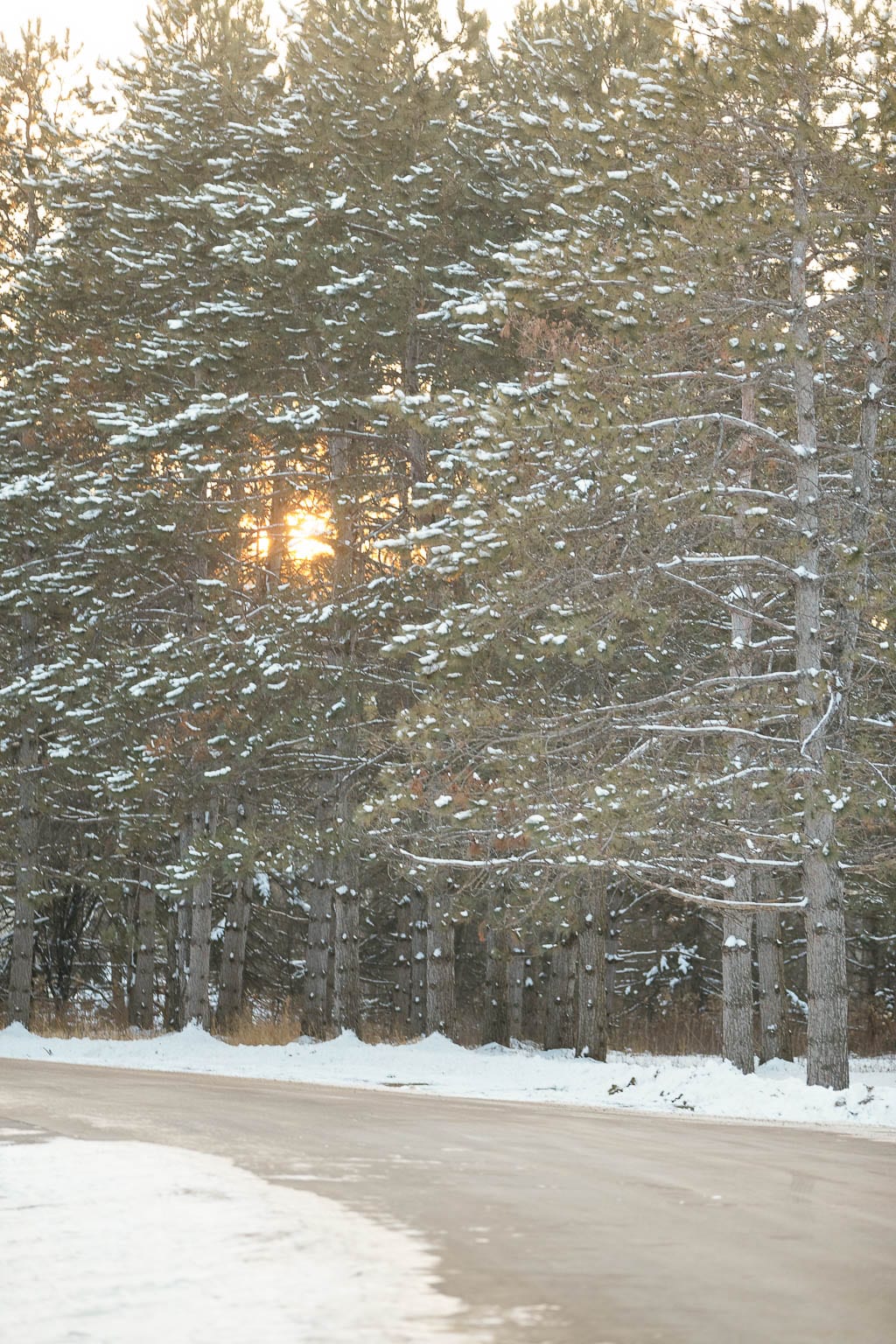 Conclusion: Some Wonderful Winter Photos
That day, I was lucky to photography a good-looking and in love couples. What's more if you add some great outfits, a of photogenic location and a good natural light; I could only catch good photos!
I can't wait for next July to take their wedding photos at the Four Daughters Vineyard & Winery!
---
Discover another winter session