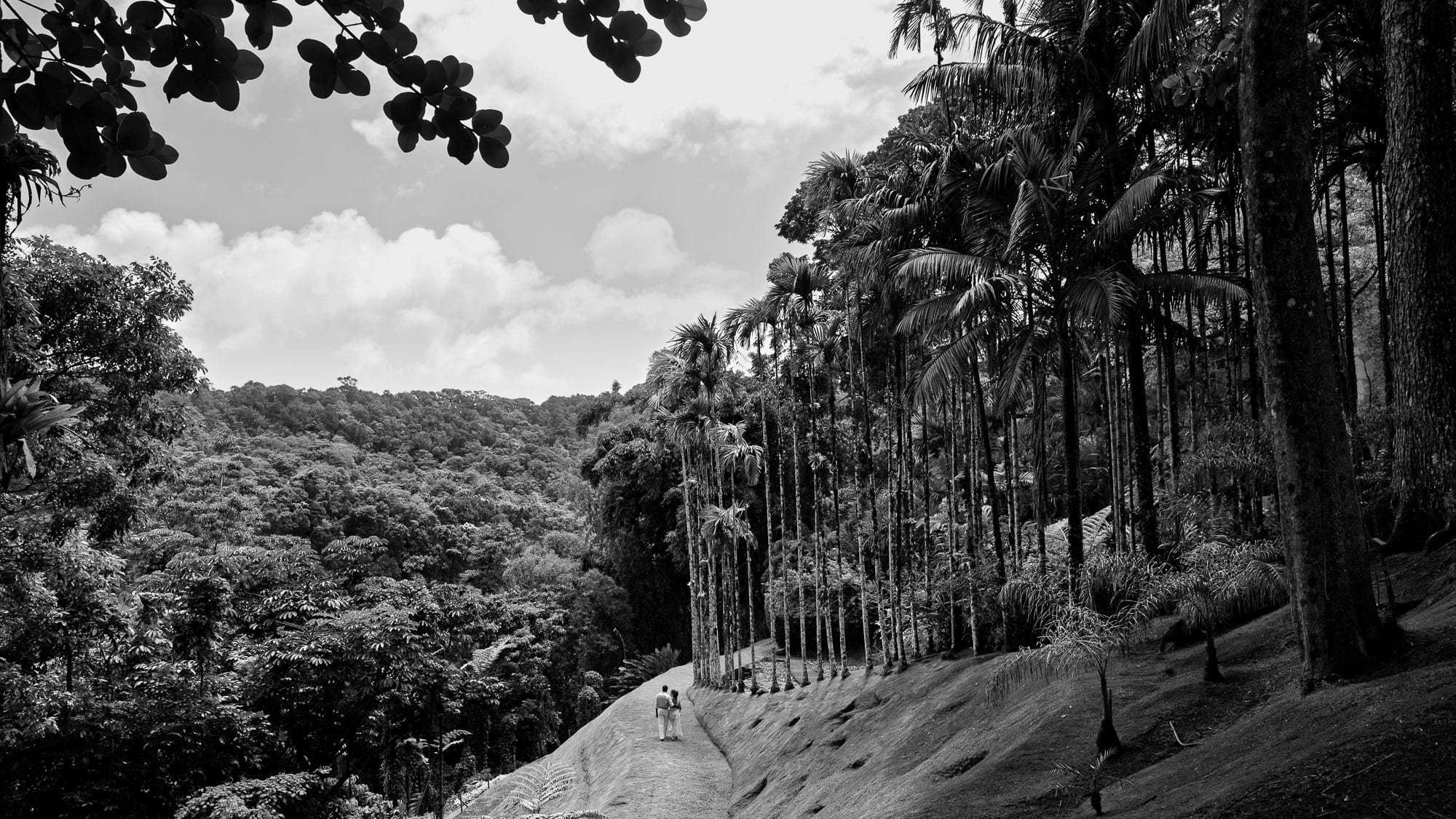 YOUR PRIVATE GALLERY
Learn how to see, share, and order prints of the wedding
Once I have finished the post-production work (curling, editing, retouching, enhancing, export, back-up), then I upload all your wedding pictures on the Web Gallery. The web gallery is a service that allows you to see and share all your pictures with your friend. You AND all your guests can download all pictures (you want) in High Definition, order some prints, and share pictures on social media.
Reminder: the gallery will be online during 3 months after its release. Make sure to select all the photos for your album and download all your image before the gallery expires.
How to know if the gallery is ready?
I usually need several weeks to treat all your wedding pictures. In summer, when I have many weddings to edit that could go up to 9 weeks. It's a long time, but excellent work usually requires time. That said, I barely take so long. So, when your gallery is ready, you will receive an email with a link to your gallery and the password.
Access and Password for everyone
The gallery is private and protected by a password. I usually use the name of the groom as password (without special character). So if the name of the groom is "Jönson", the password would be "Jonson".
Everyone must enter its own email address and the gallery password.
If you face any difficulty to access your gallery, please send me an email.
How to Access your gallery
When you will have received the email notifying you that pictures are ready, there are two ways to access your gallery:
Using the link on the email, you will receive (you can easily share the email with your guest)

access directly from this webpage (clicking on the button at top of the page)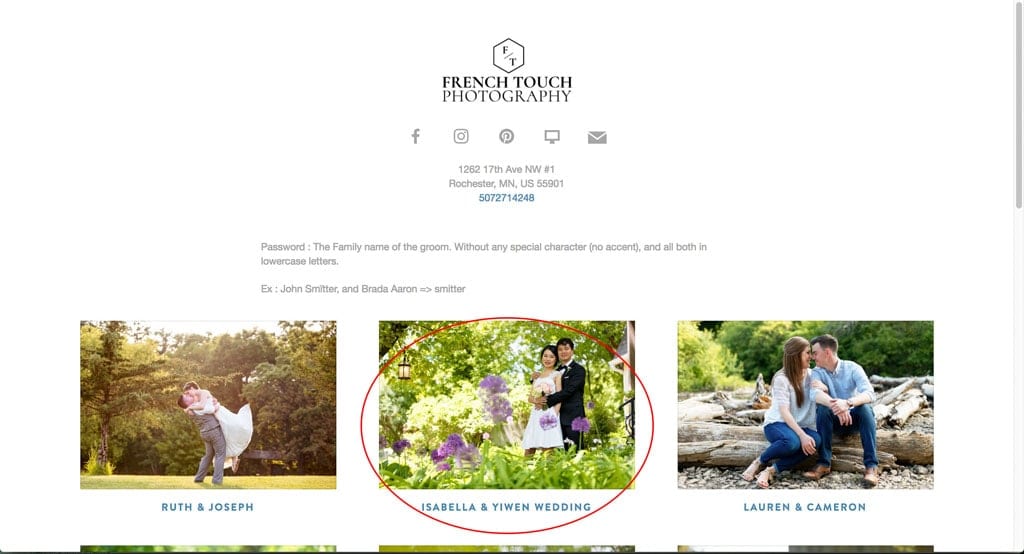 Select the gallery you want to look among the different gallery

Enter your OWN email address and the password.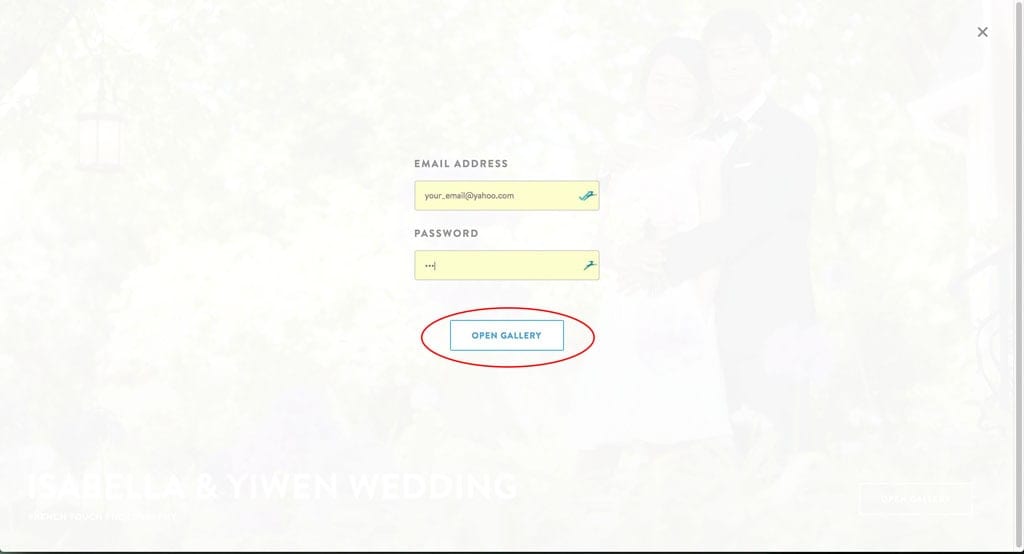 Voilà!
How to Access in Admin mode (for the bride and the groom to hide pics)
If you are the bride and the groom, you have the possibility to access in admin mode. The admin mode allows you to hide some pictures or album. You will need to use your own email (the one that you will receive the gallery's nice HTML email), and a use your specific password (that you will receive trough another email).
How to hide some pictures
If you already know that you prefer to keep some pictures private, let me know before, and I will hide all those pictures (ex: the preparations of the bride).
You have a privilege access to your gallery (you need to connect with YOUR email and a special password that I will send you). Then you can hide the pictures (or albums) you want.
So, once connected in admin mode, to hide a picture, click on the picture, and click on the crossed eye icon.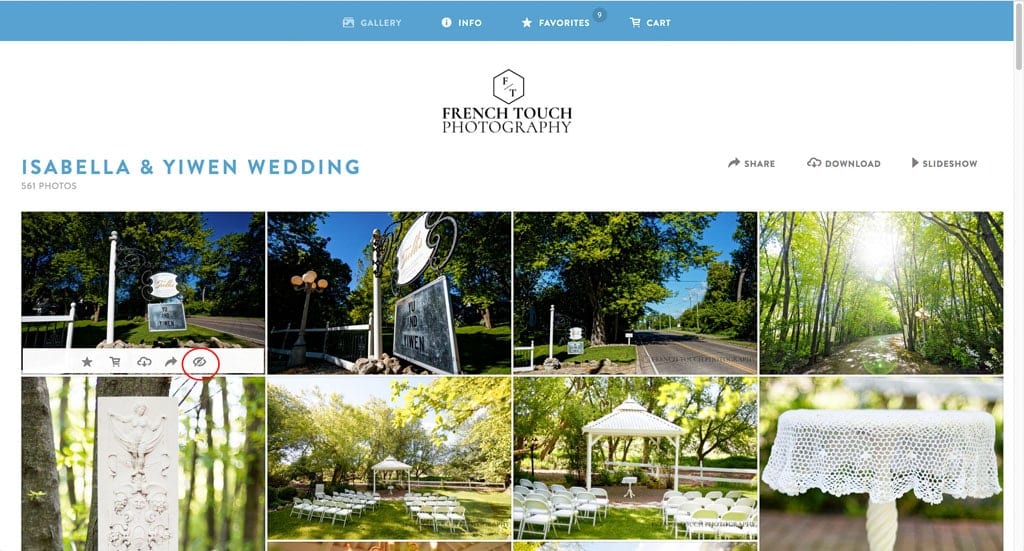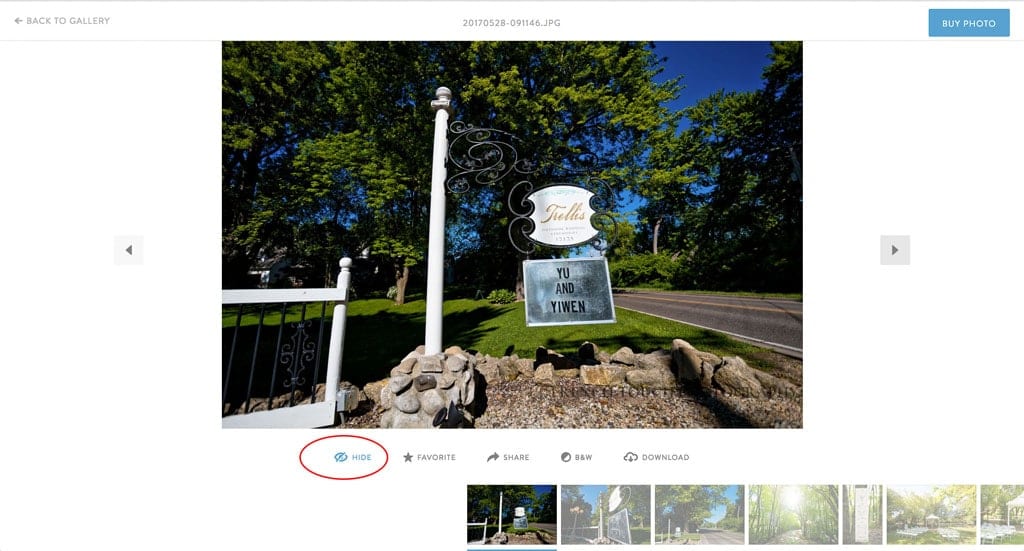 How to Download All your pictures in High Definition?
I retouch all pictures: most of them are in color and some are in Black-and-white (and can't be turned back in color anymore).
It's very easy to download all images in color with 1 click.
To download all images in B&W, it's a little trickier. Below the explanation how to make that step by step.
Be aware. Pictures in High Definition are BIG (a lot of Mega-octets). So you need a good internet connection to download all pictures. Don't download all images with your phone!
The website creates Zip files of 1 Go each. So you usually have to download several Zip files.
Then I recommend you to move all the files in the same folder together.
A/ Download all pictures in color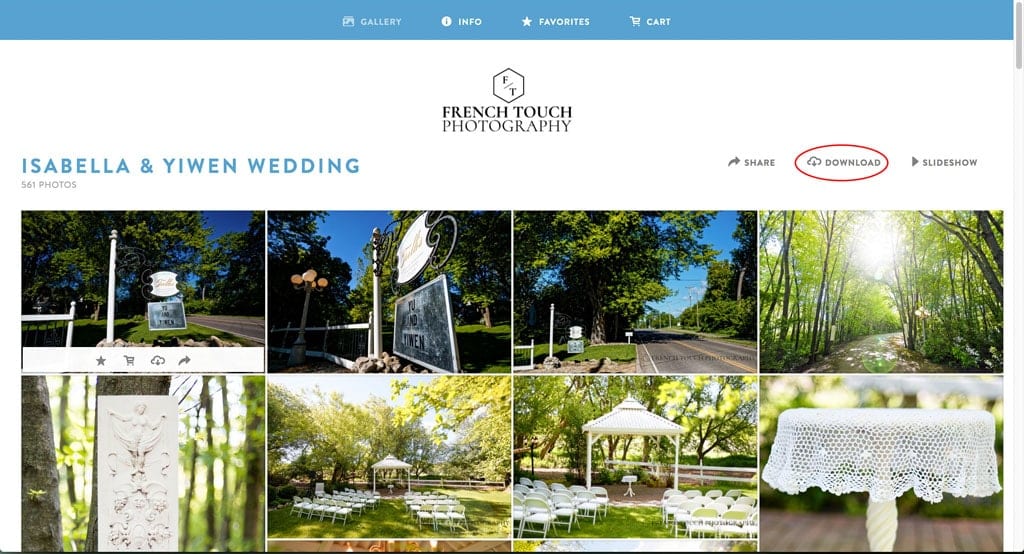 When you are on the gallery click on the button "Download." You will then arrive on a confirmation page. The website will send you an email with a link to download all images. Wait for a couple of minutes.

B/ Download all pictures in Black-and-White
To download all pictures in B&W you have to select an image, open it in the slideshow, convert it in black and white, then click on BUY PHOTO, then go on DIGITAL MEDIA, and then buy the free ($0) FULL RESOLUTION ALL GALLERY PHOTOS.
Don't worry, it's a $0 gallery, so you don't have to pay anything.
Click an image and enter the slideshow mode.
Click on B&W to convert one image on Black and White (one image is enough).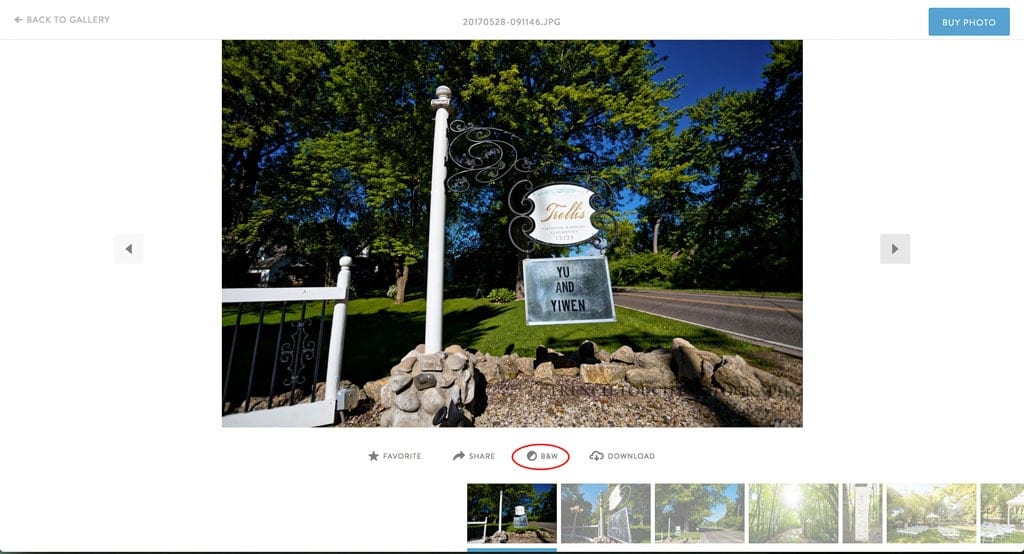 3. Click on BUY PHOTO (on the top right)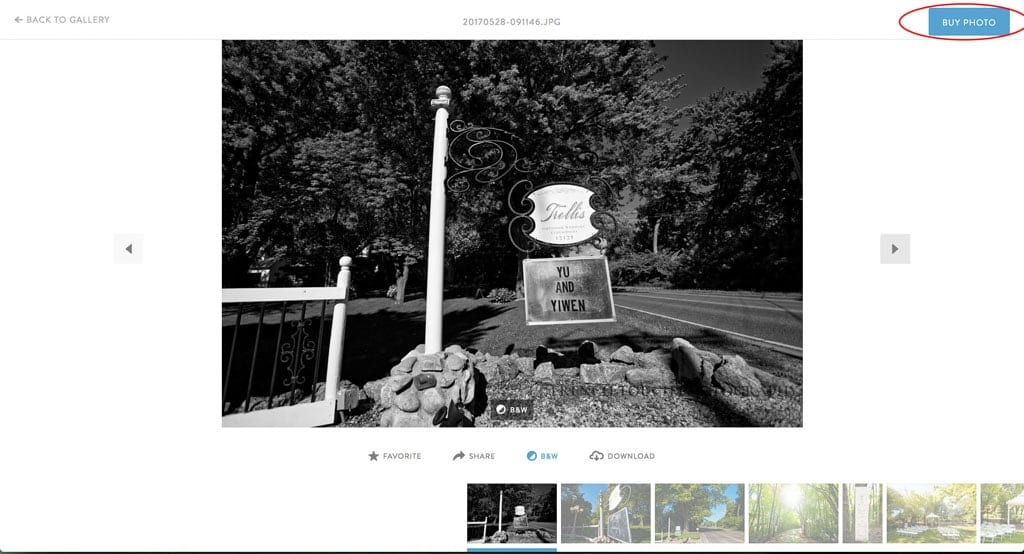 4. Select DIGITAL MEDIA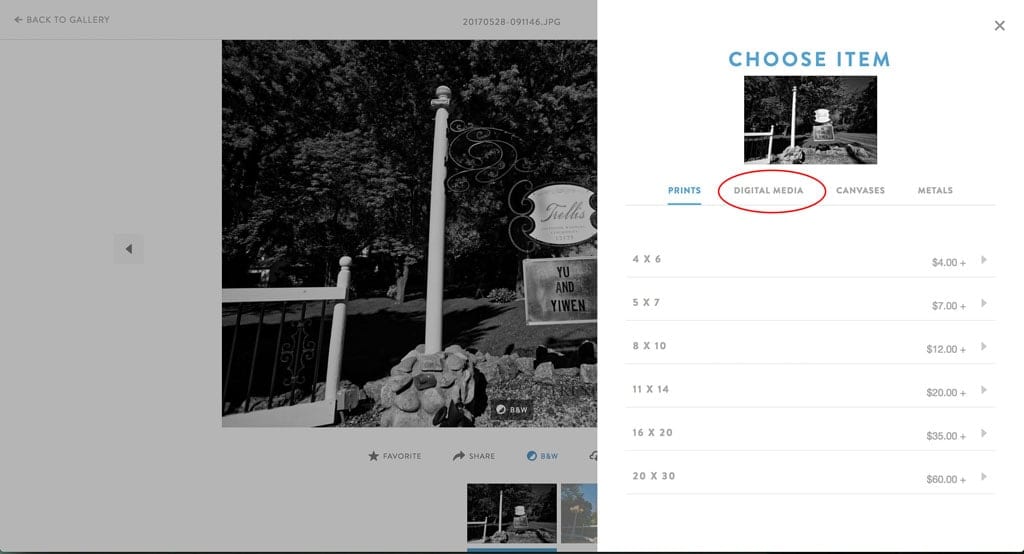 5. Click on FULL RESOLUTION ALL GALLERY PHOTOS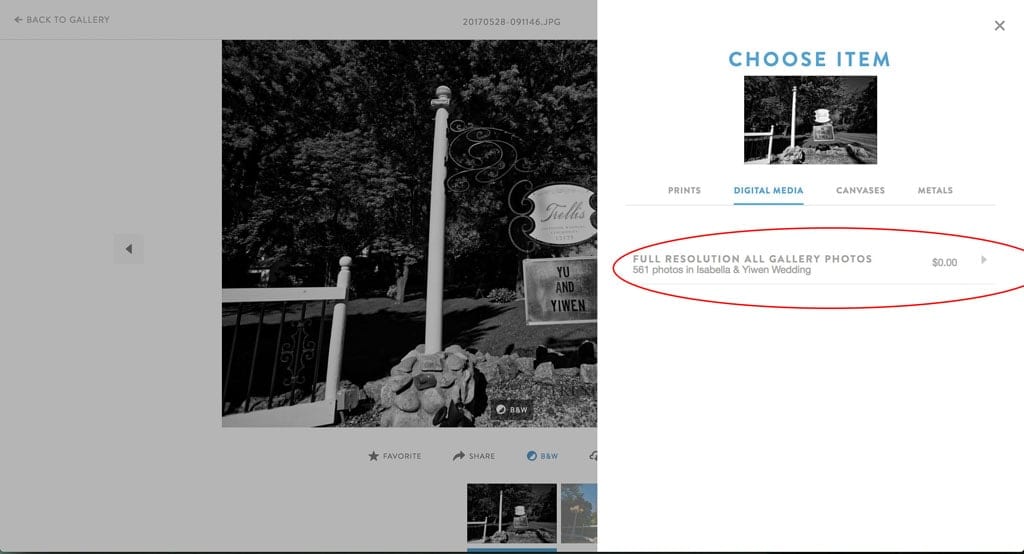 6. Click on ADD TO CART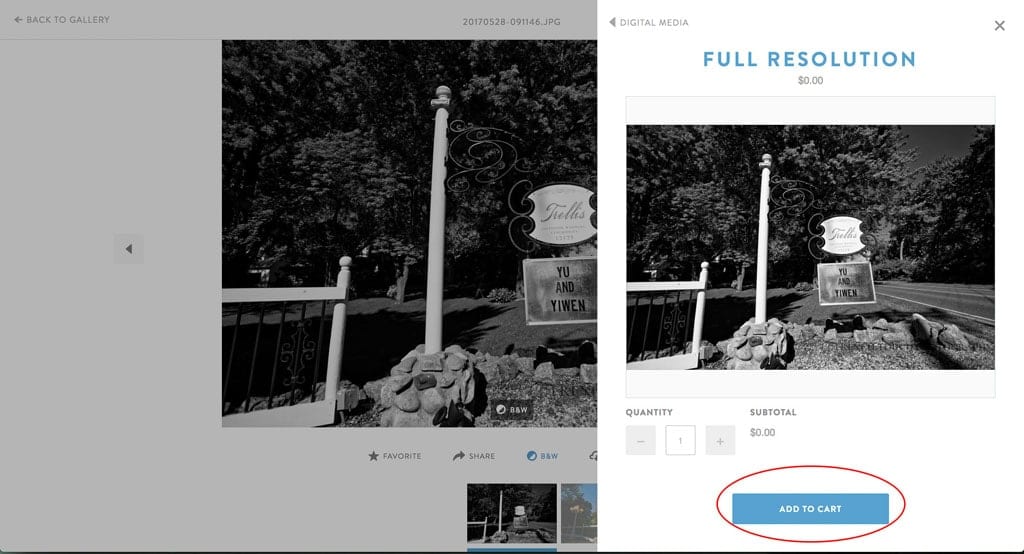 7. Click on VIEW CART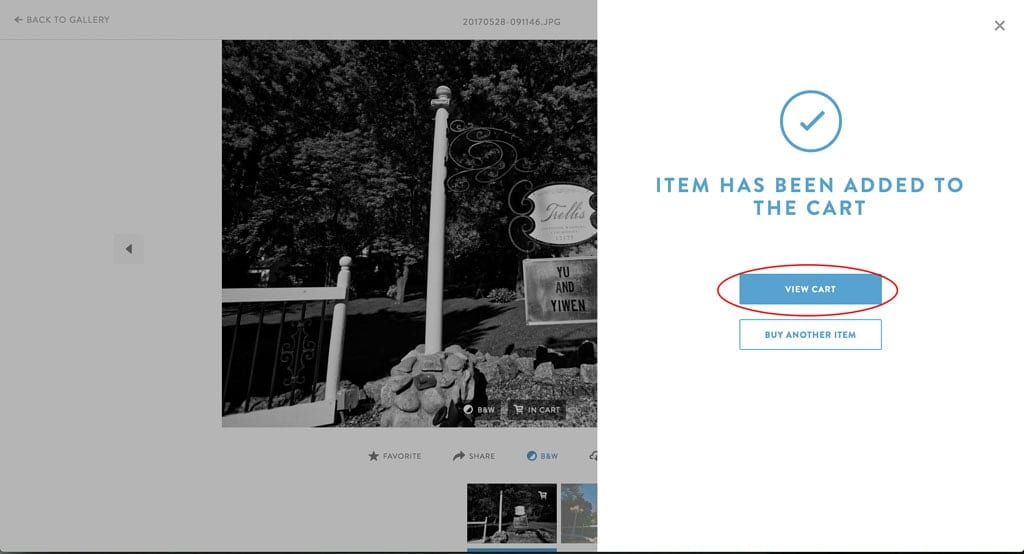 8. Click on CHECK-OUT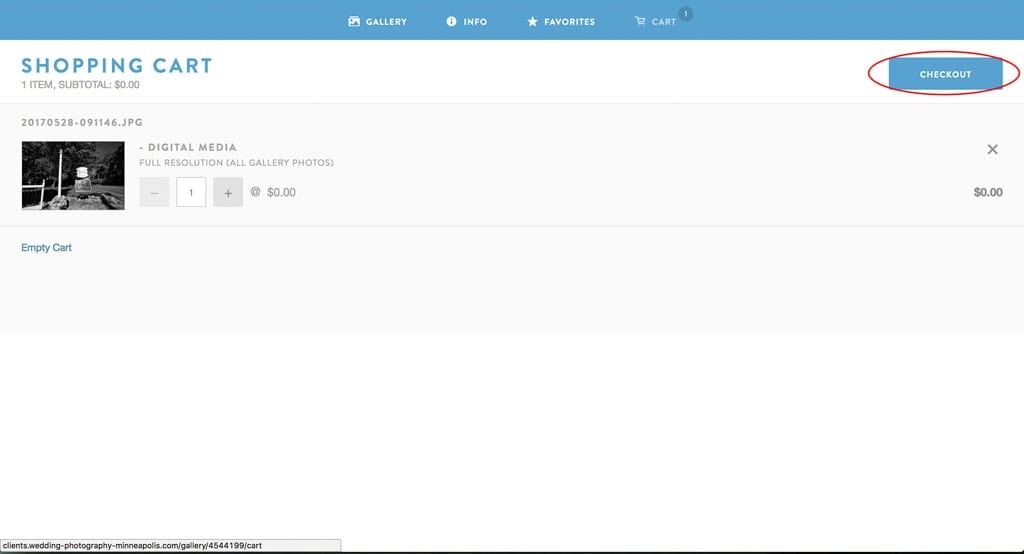 9. Enter your information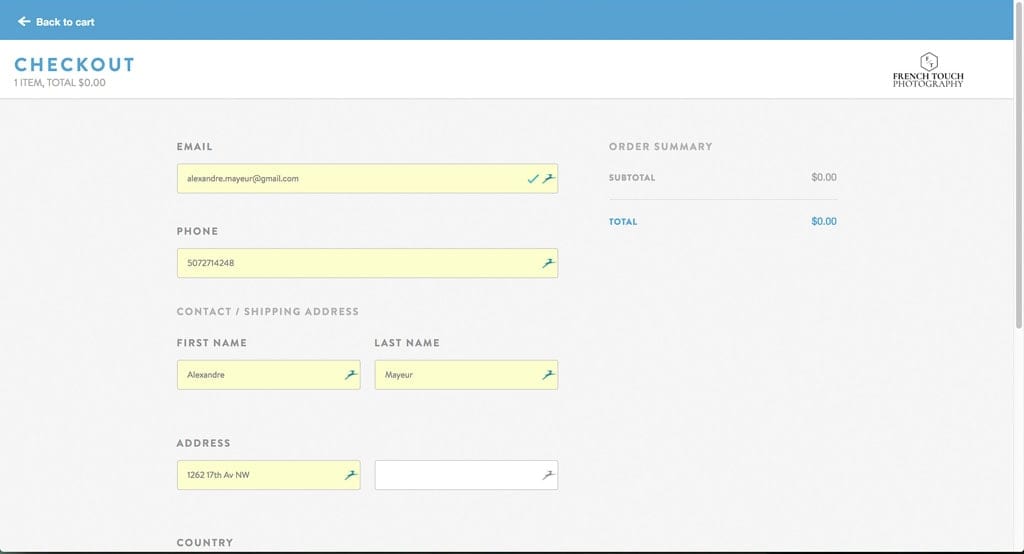 10. Enter your information and click on PLACE ORDER WITH PAYPAL
Don't worry, it's a $0 cart, so you don't even need to have a PayPal account.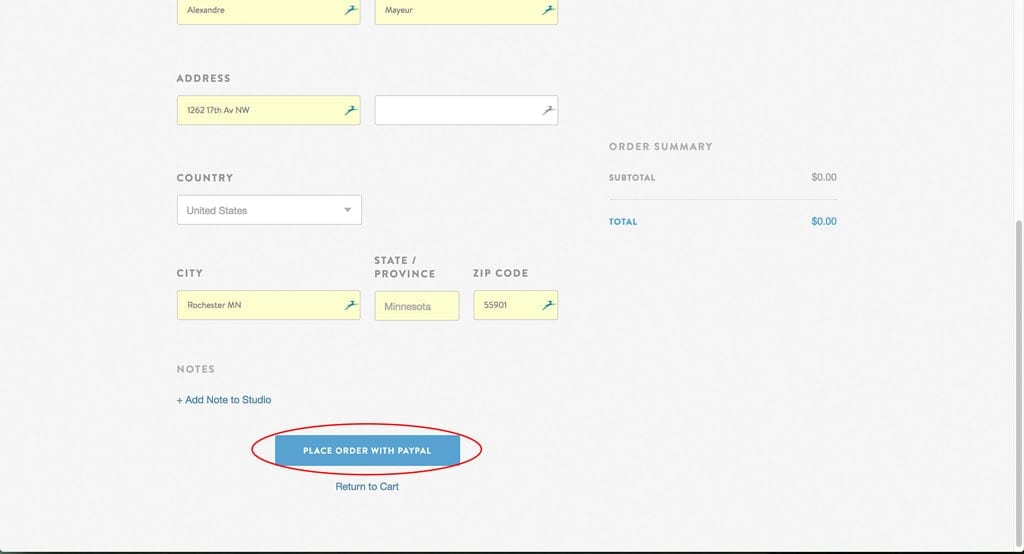 11. You should see this confirmation message.
Wait for a couple of minutes, you will receive an email with a link to the pictures.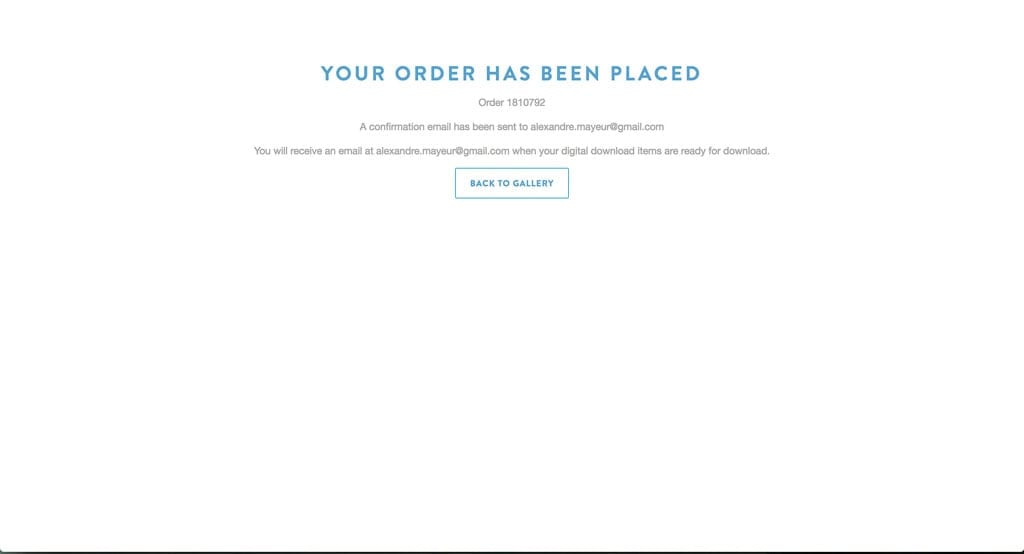 How Order prints works
The gallery gives you and your guest the opportunity to order real prints, canvas, dibonds, and more.
Prints are generated by a professional photo lab and offer the best quality. We don't recommend using Walmart or Walgreens services. They offer a poor quality that should even not be allowed to call that photo prints!) Here, it's a real thick photo paper: best definition, best colors, best resistance to the time (learn more on photo prints quality).
Delivery place?
You will receive your print at home, by mail, or at the address you want (office for ex).
How long?
It usually takes less than one week. Depending on the quantity, type of prints, and the lab schedule, it could sometimes take a little more, but rarely.
How to pay?
The gallery uses the PayPal payment. It's a well-known secure system. If you have a PayPal account, you can use it. If you don't have a PayPal account, you can pay anyway with a simple credit card (no need to create a PayPal account).
Discount?
The more you order, the cheaper it becomes. Over 50 pics, over 100 pics, and over 200 pics.
Special Wish?
You want something special that I haven't listed in the gallery? Send me an email.
Select Pictures for Your Album
You are the bride and the groom (or the parents), and you want to select pictures for your wedding album. That's easy!
Once you are logged in your gallery click of the little star that appears on the top of the image. The picture is now selected in your favorite.
Be sure to select the right number of pictures. (For reminder 40 pages = 120 photos)
If you want to make a different selection, then you can use a specific email for each selection. I even recommend you to use a fake one, but explicit one such as selection_pictures@brideandgroom.com.