The Ultimate guide to help you in that tedious task: selecting your wedding pictures.
Now that your wedding has been covered and your pictures delivered, you are granted a ton of photos to select from in order to create your wedding album!
But where should you start? Which picture should you select and which one is not necessary? That may seem overwhelming.
No worries. This task can be done in two or three hours in a row if you are motivated.
Or it might take a few days, depending on your preferences.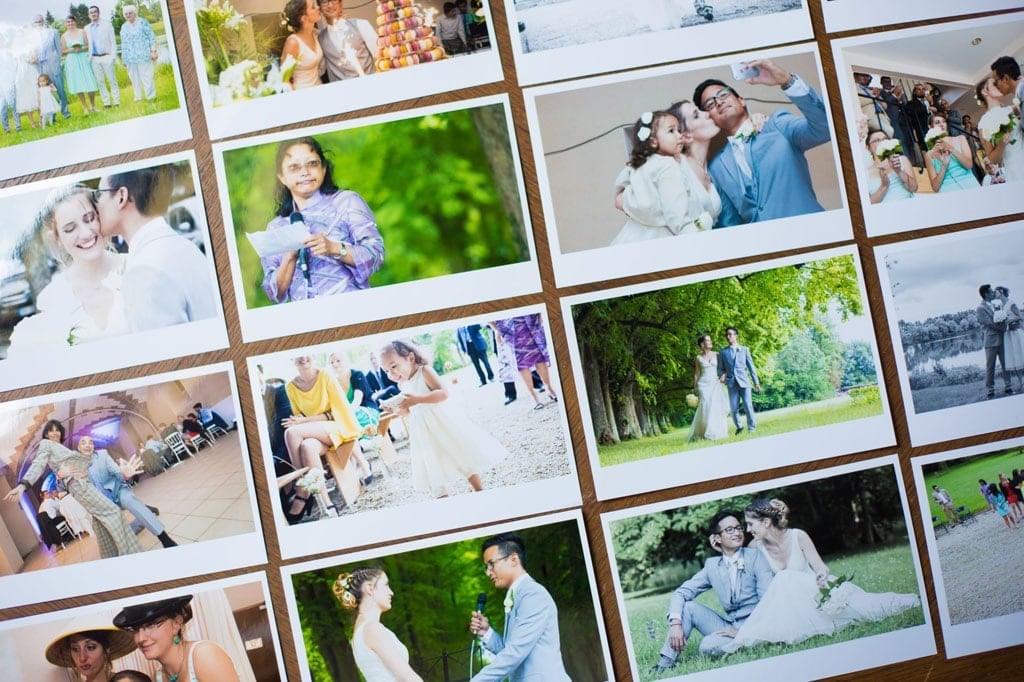 How many photos should you include in your wedding album?
All our albums start with 40 pages, and we recommend a maximum of 120 photos. Most albums can be upgraded up to 80 pages, so a maximum of 240 photos.
A minimalist layout: 3 images per page max.
Our layflat albums are designed to last for decades and be passed to the future generations. They are not only a keepsake, but a family heirloom that you will cherish and take care of.
Therefore, as newlyweds you want to make it timeless and elegant, you want a top quality album. As a consequence you need a minimalist design that focuses the viewer's attention on your story.
In other words, you want 3 images maximum per page. That represents a maximum of 6 images per spread, with each spread representing a chapter of your book. That's why, ideally, when you select pictures, prefer groups of 5 or 6.
Keep in mind that's an average recommendation. Some spreads would be better with fewer elements. For instance, the bride and groom session would require fewer shots. But other spreads would handle more images (such as the groups).
1/ How to Cull your images, from a practical consideration
First, you need software to look at the image in large, and select the one you like. Let's see what options you have.
But keep in mind that at the end, your wedding photographer will need your selection made using the web gallery.
Indeed, long text lists, or Excel files are the best way to make a mistake on image selection when designing your wedding album. And we don't even mention the time wasted.
Option 1: Use the service offer by our on-line web gallery
Once logged in your web gallery you can click on an image and watch them like a slideshow. Then, simply add the ones you love more to your favorites by clicking on the little star.
If you don't like an image anymore, click on the star again, it will be taken from your favorite.
Once you have your selection done, you can share it with your beloved one or anyone else (mom, Dad, best friends).
When you are finally ready, send me a message and I will have access to your selection.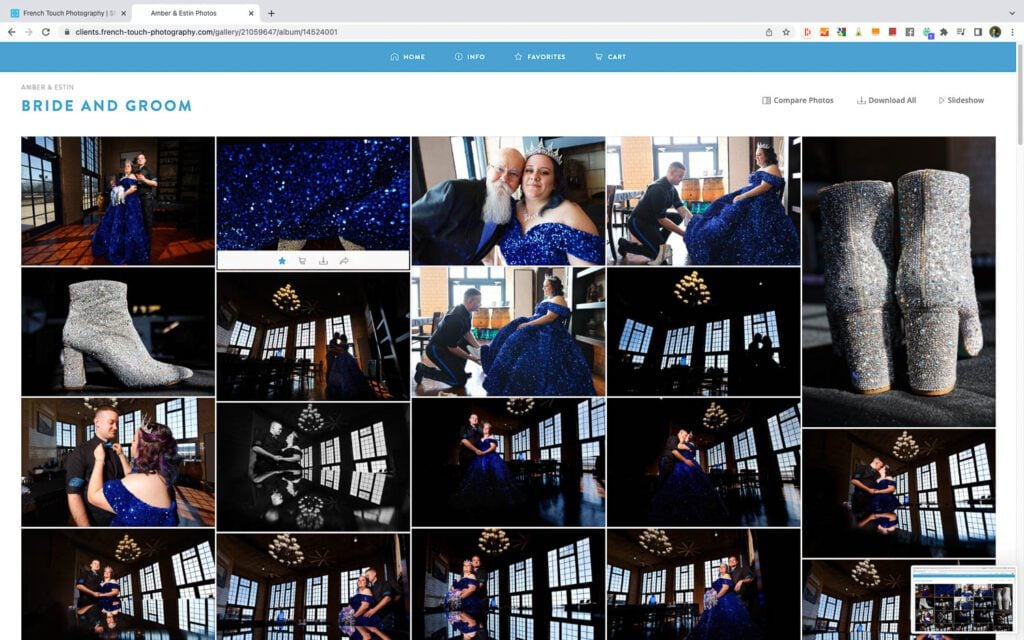 Option 2: Use Photo Browser software
If you need to make the selection on your laptop (for instance you go to a cabin for the weekend and don't have access to the internet), there are some simple options.
Download several zip files with your wedding images, and merge them into one folder.
Use a Photo Browser to select your images.
Once your images are selected, go on your web gallery and report your selection (tedious).
And because most of you are not a professional photographer, here is a list of 5 photos browsers for Windows, and 5 for Mac.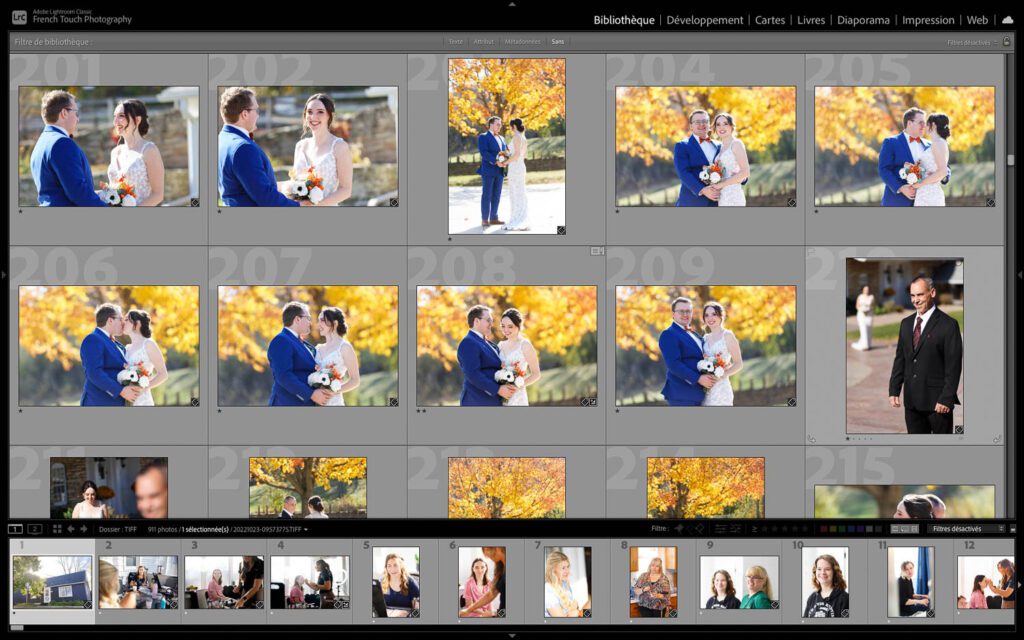 5 Photo Browser for Windows (freeware)
IrfanView (I used it pretty often when I was on Windows)
FastStone Image Viewer
XnView MP
Honeyview
Imagine
5 Photo Browser for Mac (freeware)
IrfanView
Preview
Xee
FastStone Image Viewer
Lyn
Option 3: Use your native solution offered by your OS to preview.jpg and delete files
Copy all your images in 2 folders. Name one "Original" (you can eventually create a zip of it, just to make sure).
Name the second folder "Selection."
Go in "Selection," and using the Finder on Mac, or File Explorer on Windows, look at images preview
Delete the images you don't like
Repeat until it's done.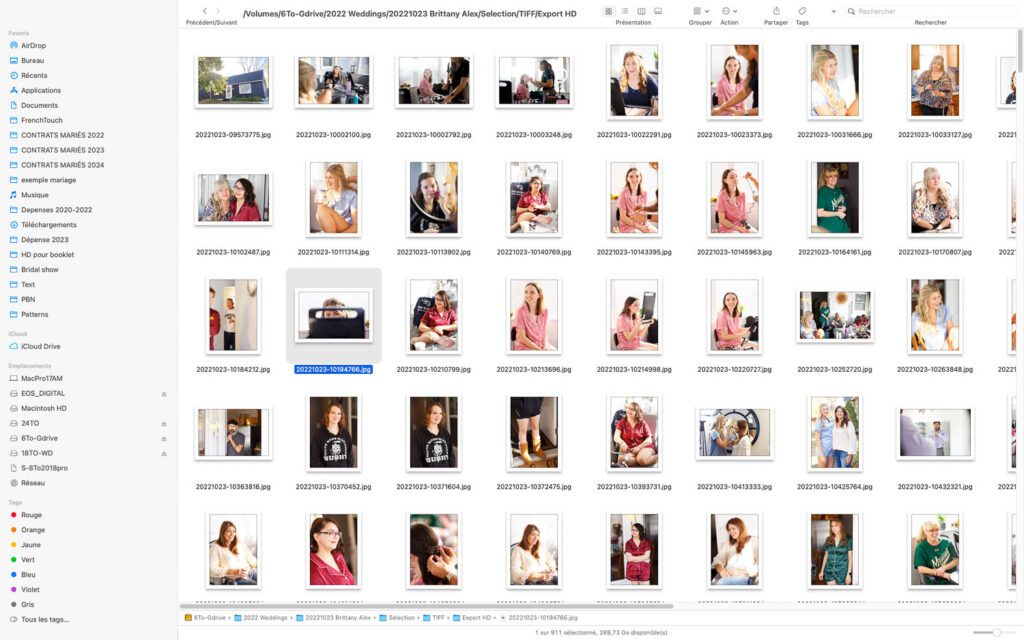 List of the most important moments of weddings days to include in wedding an album
Most Brides and Grooms would have the classical moments captured through wedding photography. The best shots of the day are then showcased in spreads. Of course, you would also add anything that would make your wedding celebration special!
Given there is nothing better than an example, here are examples of wedding album layout.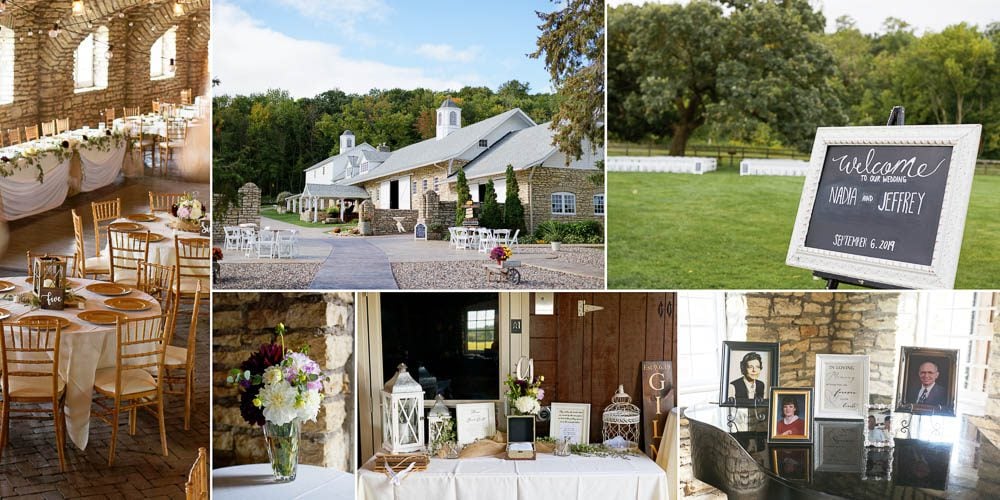 The scenery
That's shots of the venue, showing the decoration. Some wide-angle photos showing flowers and some details. That can include the stationary.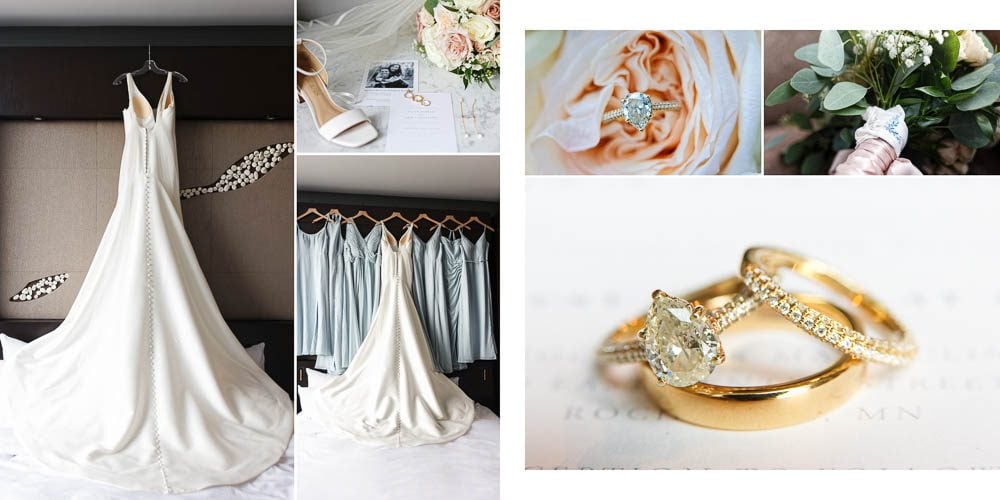 Details of the bride's attire
That's a dress hanging, a close-up of the jewels (earrings, engagement rings and wedding rings, neckless, bracelet), shoes, garter, something blue/new/borrowed.
Maybe some pictures of all the dresses hanging.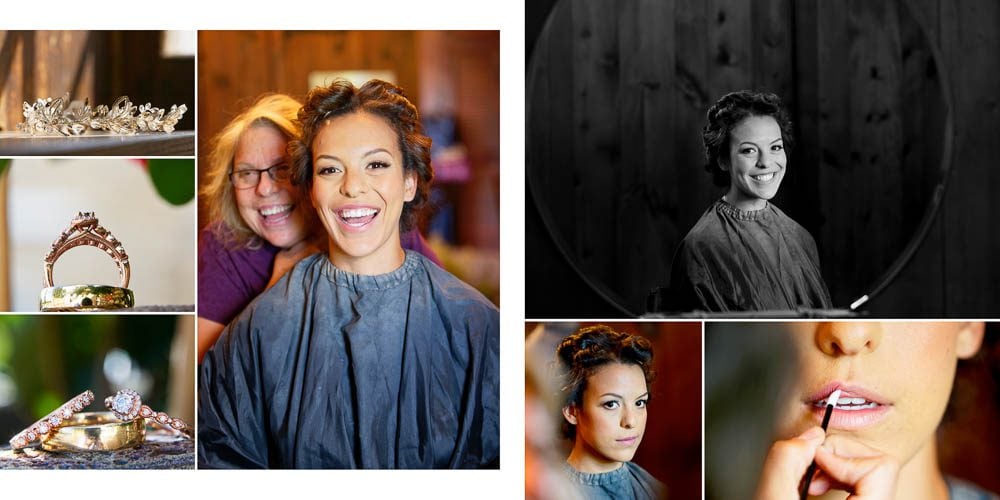 Bride preparation
When the bride has her makeup done, etc.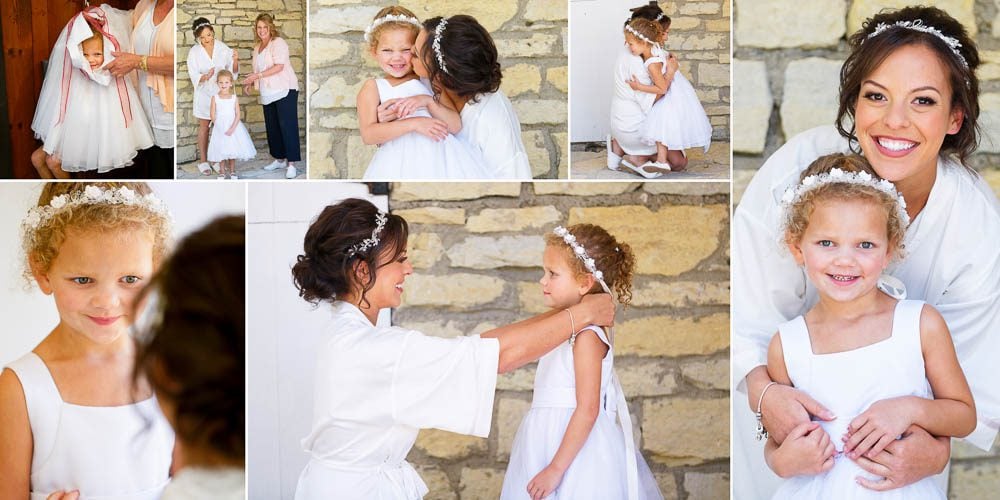 Stolen moment from preparation
Candid shots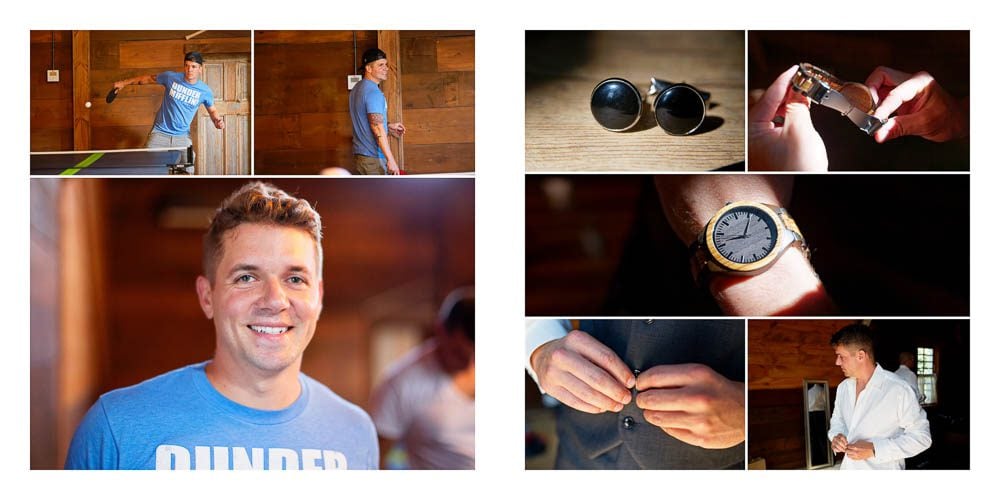 Details of the groom attire
The Groom suit, shoes, watch, tie or bow tie, shirt, funny socks.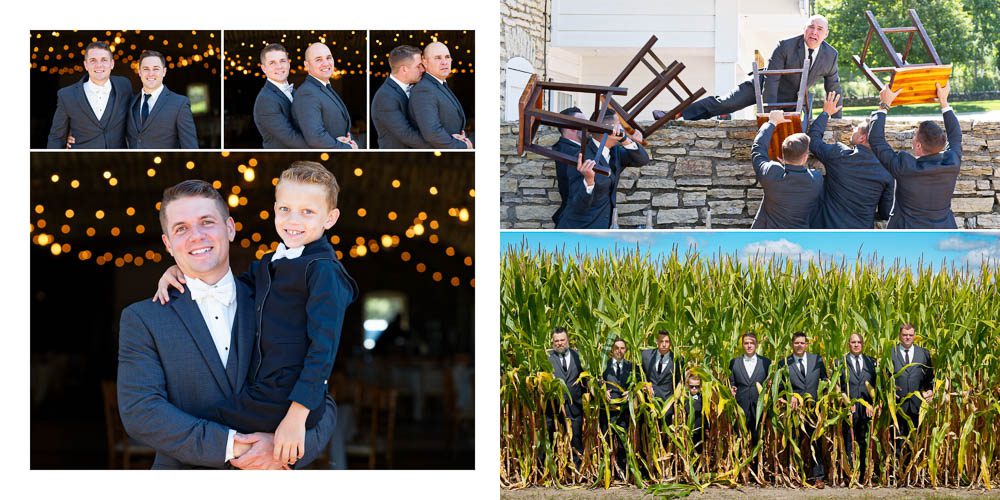 Groom and Groomsmen
The boys' gang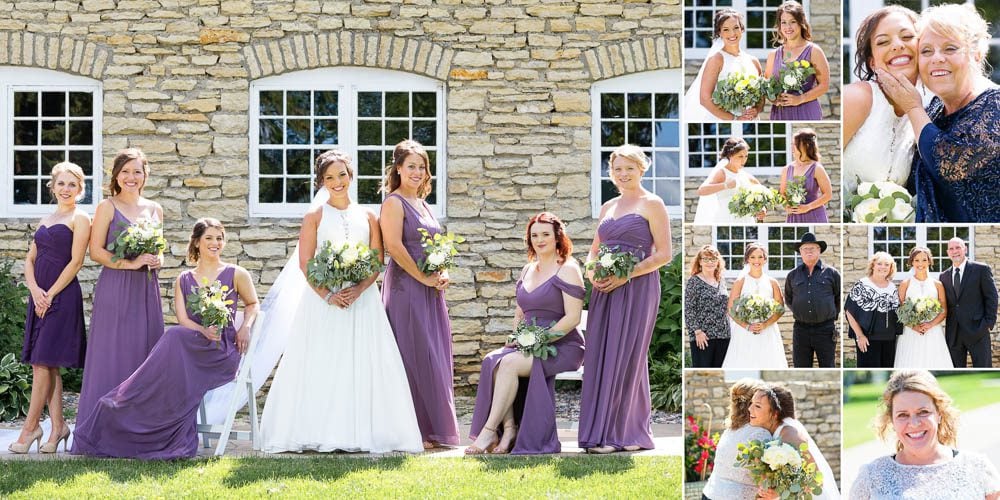 Bride and Bridesmaid
The girls having fun and formal portraits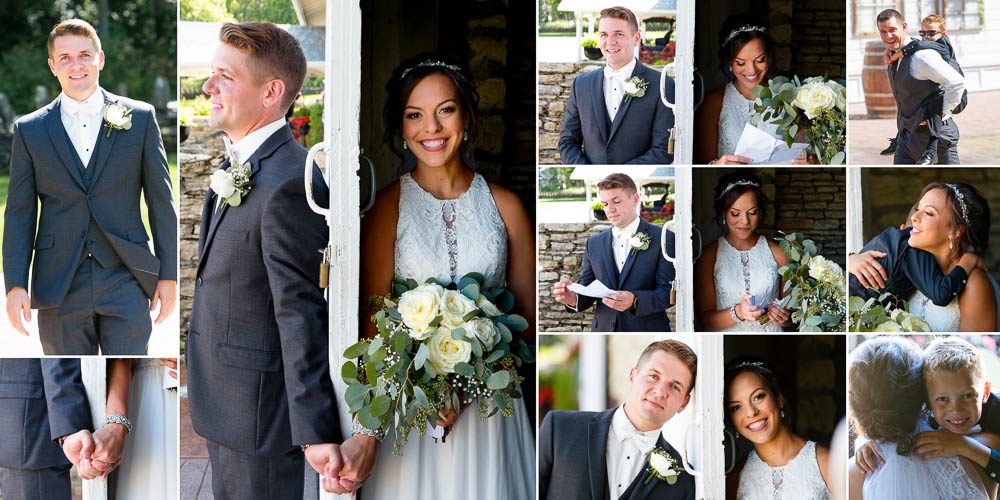 First Look
The classical emotional moment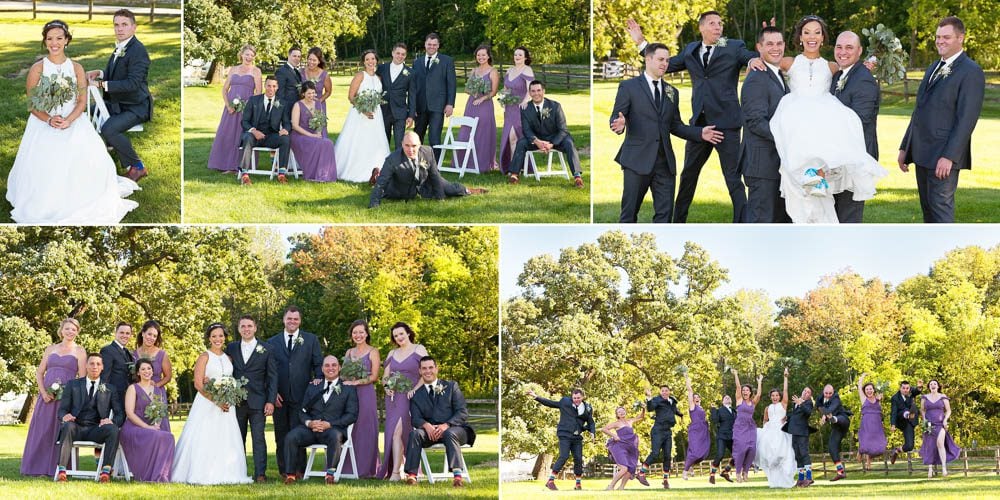 The Bridal Party
All the groomsmen and bridesmaids and other kids from the party (if it applies).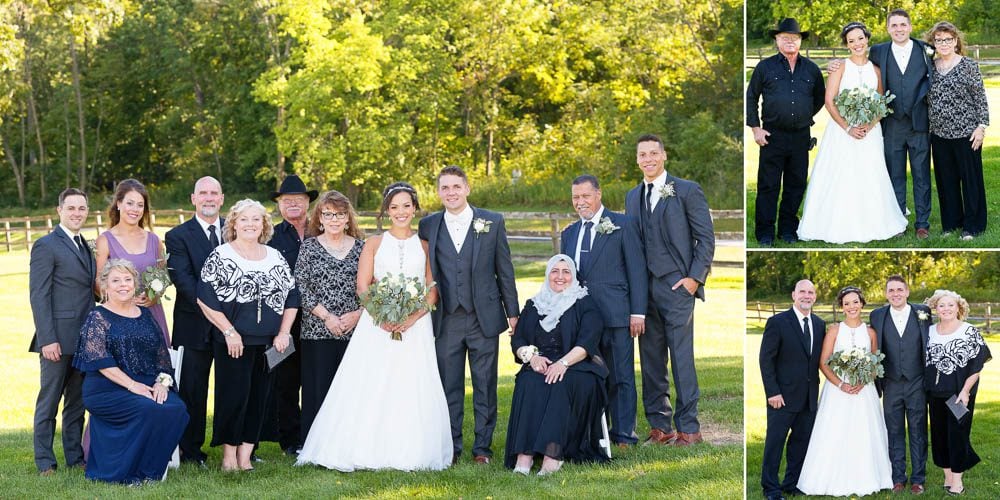 Family Group
Candid shot waiting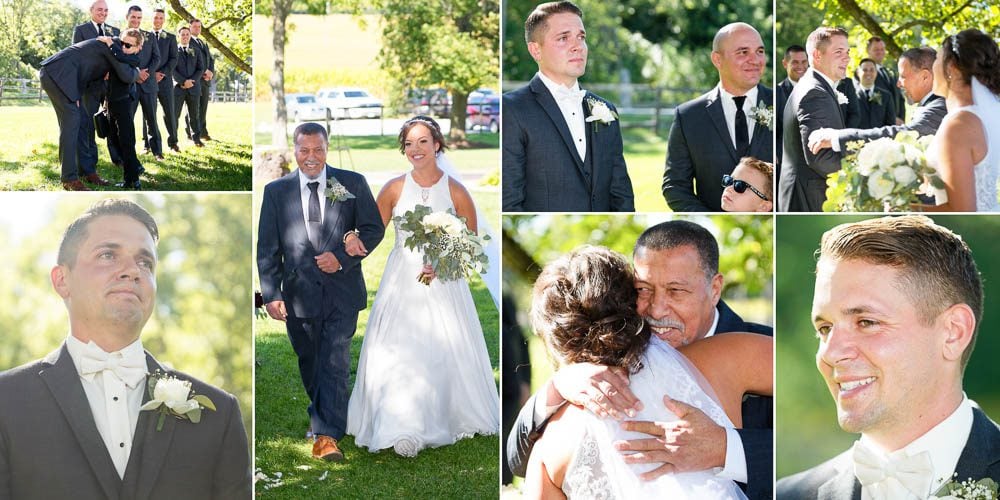 Ceremony entrance
All the most important people walking down the aisle
Any speech during the ceremony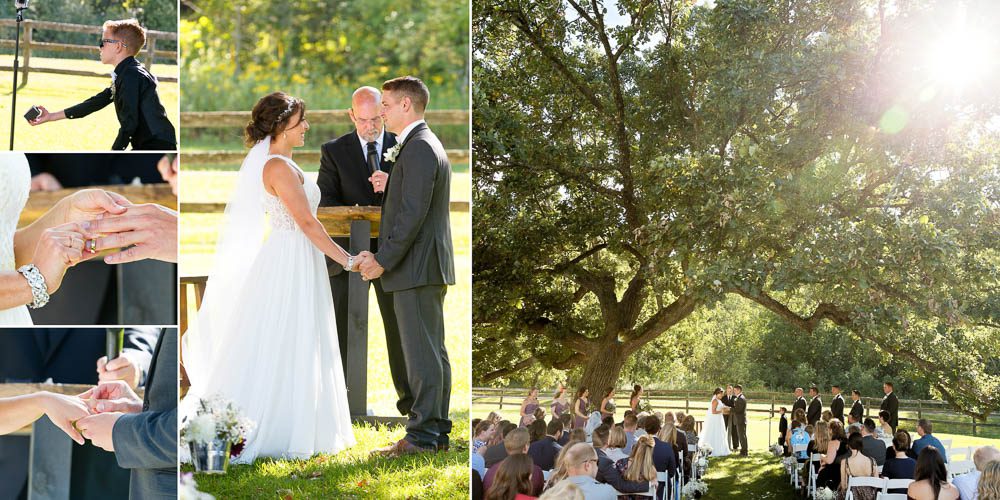 Ceremony
Vows, rings exchanges, kiss.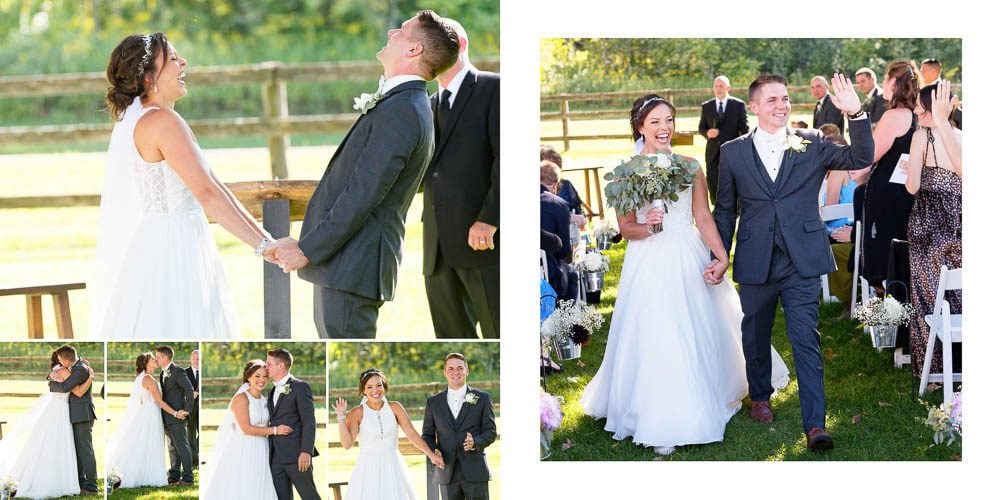 End of Ceremony
Exchange of vows, exchange of rings, kiss and exit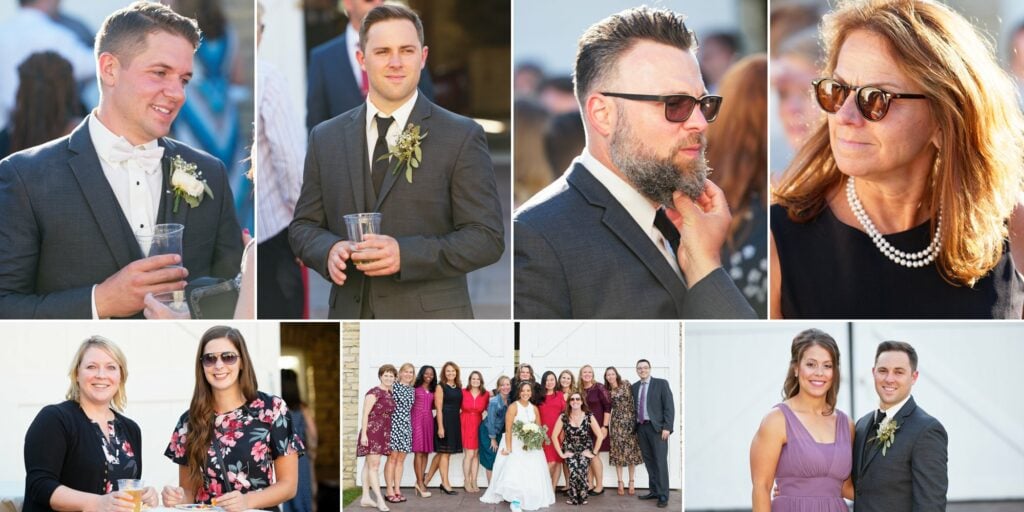 Cocktail hour
It's where you use a lot of candid shots of your guests.
You might also have last-minute group pictures with friends you want to use.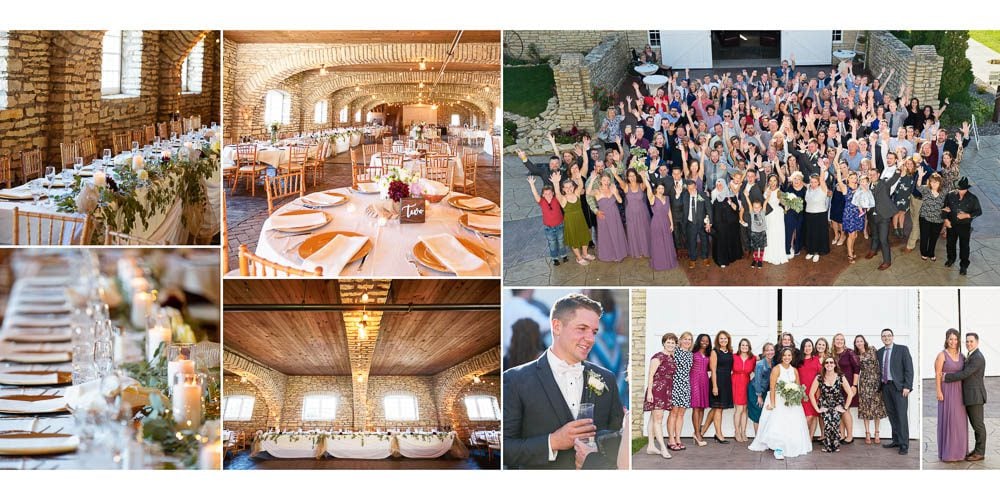 Detail of the dining room
That shows the reception area, the floral design, etc.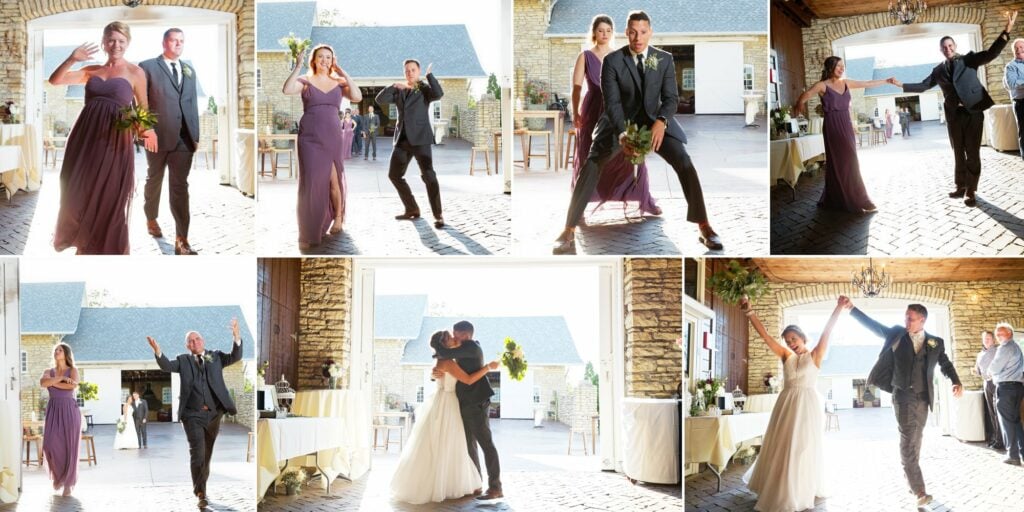 Grand Entrance
When you enter and make any special move or kiss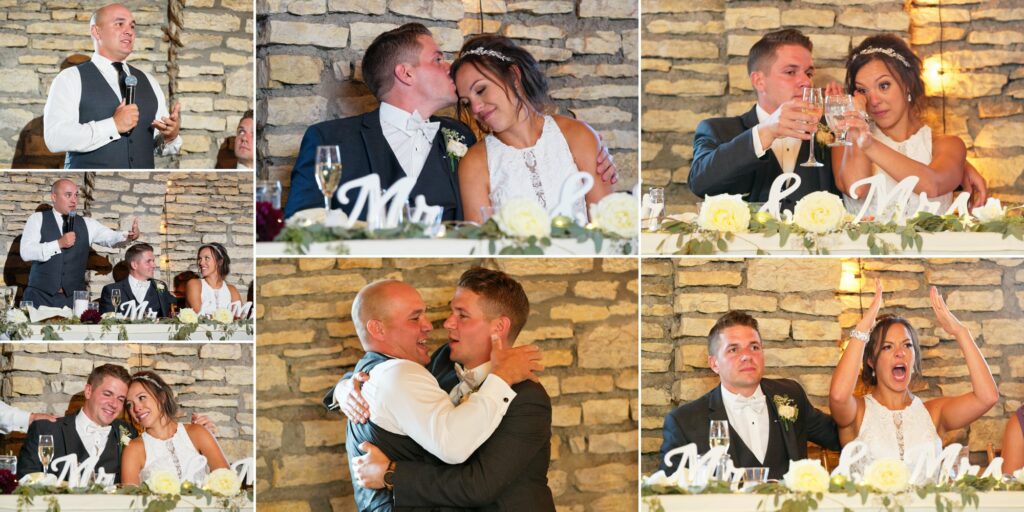 Speeches during the Dinner
You might need one spread or two spreads depending on how many toasts you have during your reception.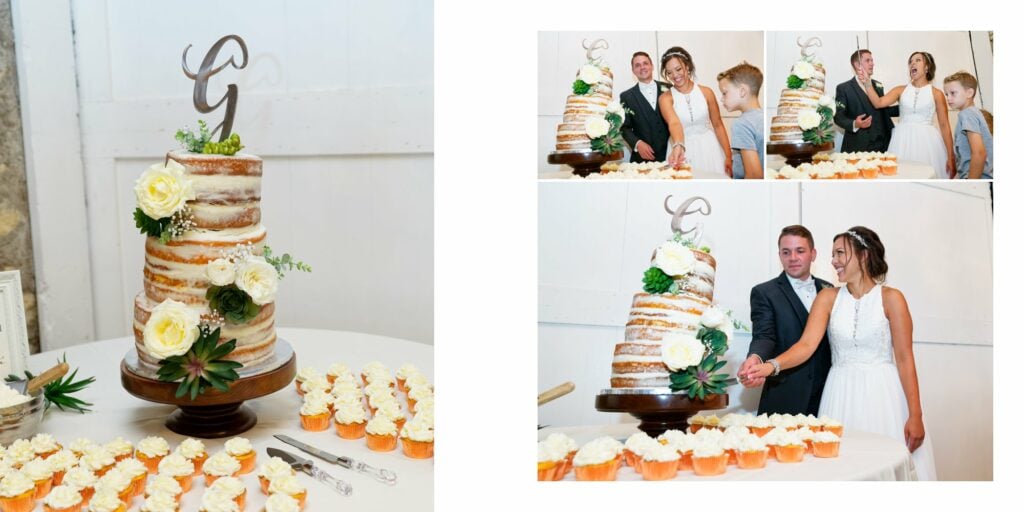 Cake cutting
When you kindly put some cake on his face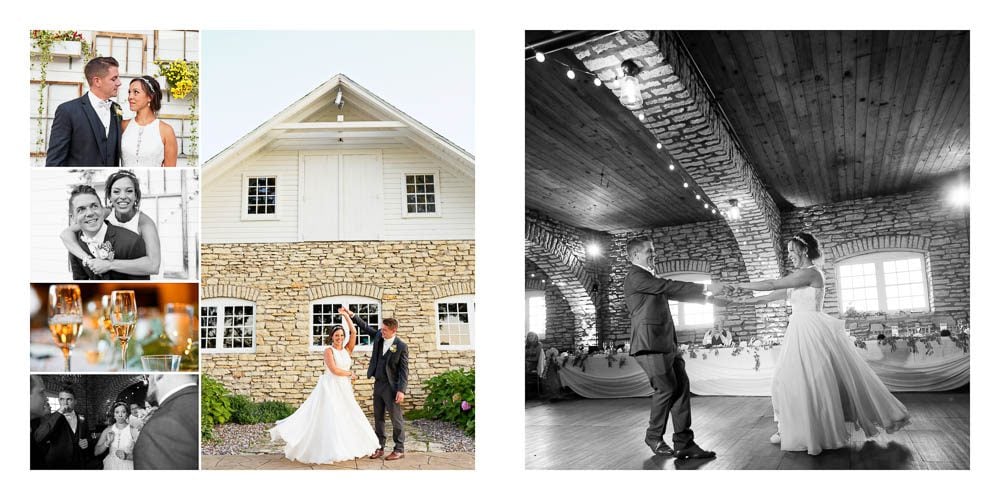 First Dance
The perfect shot when you are dancing and the dress flies in the wind.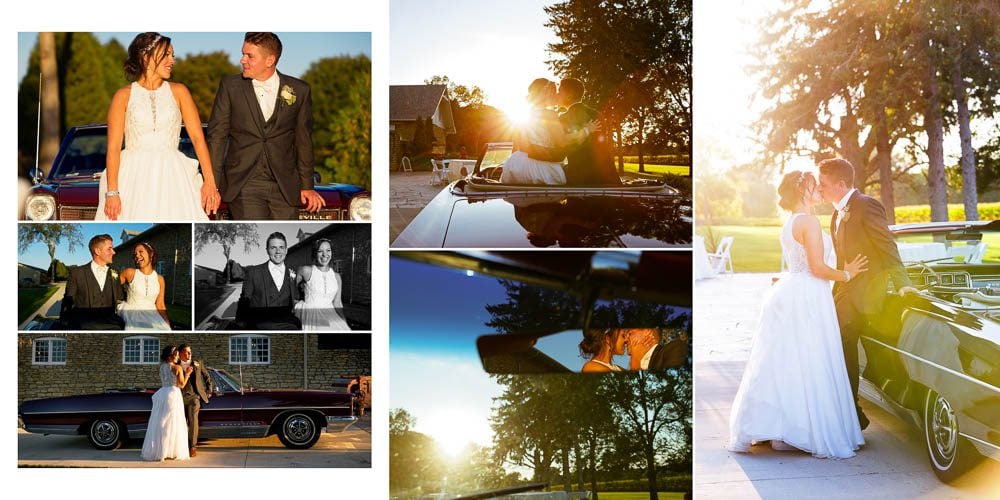 Anything additional during your reception
Bouquet & boutonniere toss, games, group pictures, fire pit, sneak away.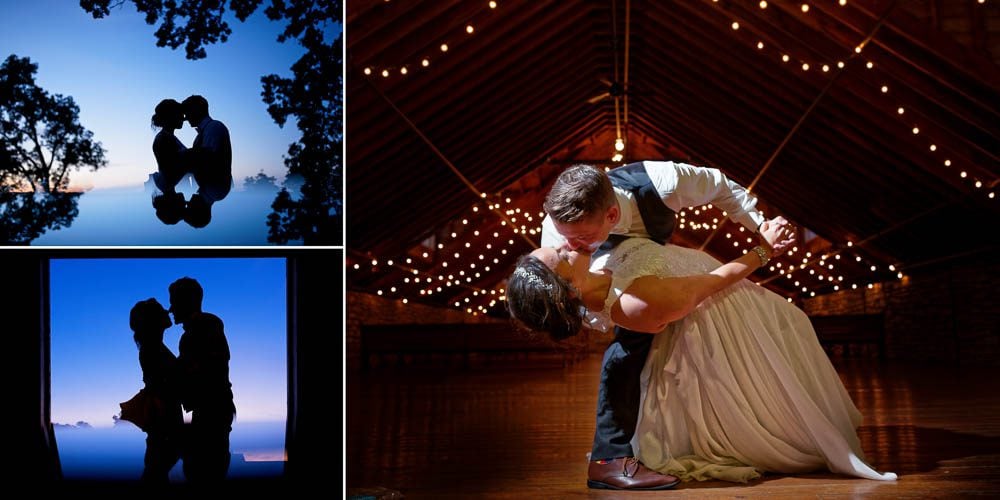 Creative shots
Any artistic image if I have kidnaped you during the Dinner.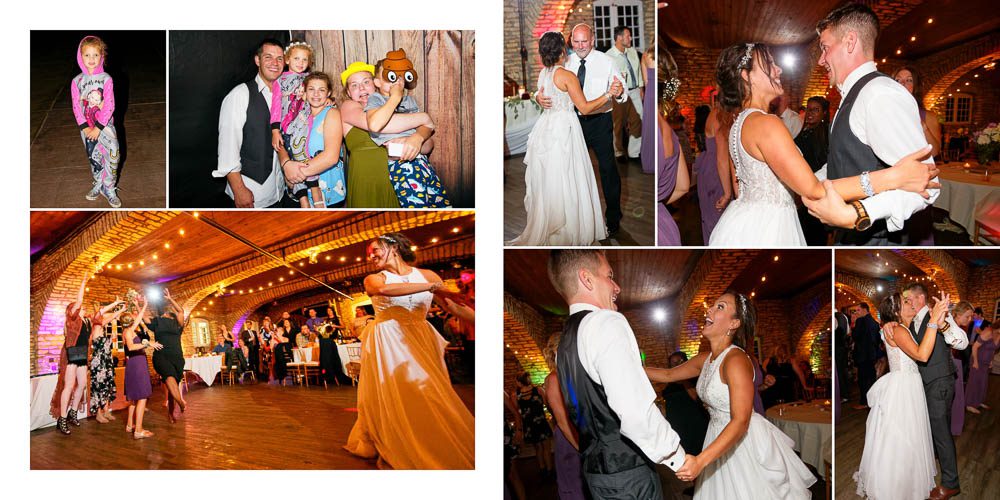 Friends and family dancing
It can be a variety of options: friend smoking cigars, dancing, making silly faces;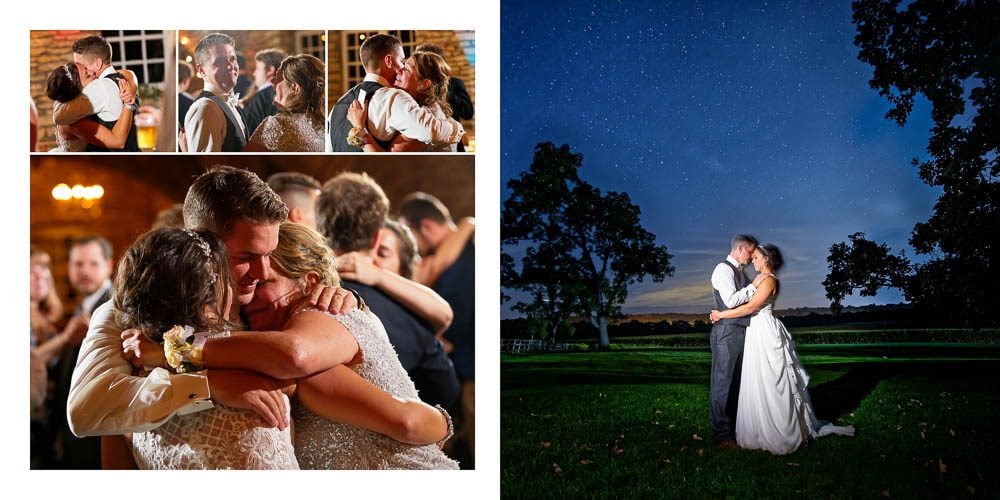 Last Artistic Image
The one I usually shot before leaving
Which images should you choose in your album?
Now that you are well prepared, things can start getting serious. Here are my tips.
The answer to the question is pretty simple: you should trust your guts and include the images you love the best.
But we know it's not as simple in the real world! So find here are a list of tips that will help you select the right images of your big day.
Make a first round of selection and Trim
When I select your wedding pictures, I first go to all the images I like, adding them to favorites.
Then I come back, and trim until I have only the best left.
Make a second round of selection, trim and trim again
You can do this second round immediately after the first, or wait a couple of hours/days, and come back to work. A fresh look might help you to take a distance. And you will see those images that all looked good to you, you will suddenly see which one is the best.
Make a third round, trim, until you are all done.
I know it's the hardest part. Try to keep only the best of the best.
Keep in mind that some picture might as well be printed and framed, or do extra albums
You don't need to put all the images you like into one album. Ask your photographer, you can order prints from other images and have them framed. If it really makes sense, you can even consider a second album! For instance, if you get married in several days, or if you had a reception wedding.
Keep in mind that you can add some extra pages to your wedding album.
Our 40-page album would suit most weddings. That said, some weddings have more great moments than others.
In such a scenario it might be worth upgrading to more pages if the budget allows it.
Pick images that tell a story
We say, "A picture is worth a thousand words." If possible, select images that tell a story, show complicity between people. Privilege quality over quantity.
Pick scenes if that make sense
If there are several images telling a very important scene, it is worth picking several pictures.
If there are several scenes, then it might be worth adding more pages.
Pick images that show the true nature of your guests
You probably have lots of options to choose from your bridal party and family members.
Don't focus only on the most aesthetic portraits, but the one carrying a piece of authenticity. It can be a grin, an expression in the face, a raised eyebrow.
Pick the best and most beautiful images of both of you.
Selecting your own image is not always easy. What I usually do in my personal case is start with the first selection, and then I ask my wife to have a second look (that's also a good way to know if any image needs to be rejected).
Funny image and timeless
If choosing a funny image (your groomsmen showing it's but for instance), make sure it will remain fun in the future, and that's not a momentary, private joke.
Avoid mixing color and black and white
Black and white prints and color prints don't go well together side by side. Though, there are editorial tricks to separate them such as the white areas.
Avoid Two Images Similar
That's probably the most important advice. Two images similar (ex two close-up portraits) will tend to fight each other. As a result their energies will tend to cancel each other out.
It's better to spick only one image.
Pick image that create a sequence only if it's really necessary
For instance, you might need to pick only one image when you walk down the aisle, except if you are crying and then your date makes a joke and makes you laugh.
Same idea during the ceremony. You were probably standing and facing each other for 15 minutes. Select the most emotional one.
Avoid image with imperfection
That may sound obvious. Your wedding photographer might have left a very few images that are intense in emotion, but technically questionable. Don't pick it. Or if you do, be aware of the imperfection and embrace it.
Please your parents
If you picked a package including a photo book for your parents, make sure that they agree on your selection.
Image for your cover
Customization offered by some albums is to print a photo on the cover. In such a scenario, choose an image that can be cropped square.
Questions: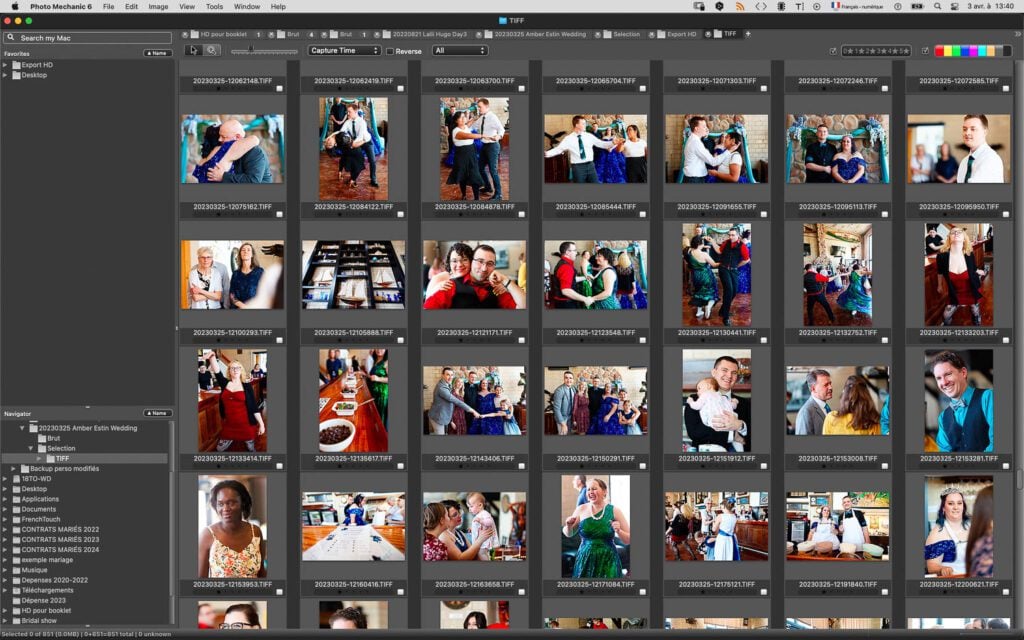 How much time do you have to select your photos?
The bride and groom should select their image and print their album while they are still in the wedding spirit. Therefore they have 3 months to select their images after the web gallery is released.
How do photographers arrange photos in a wedding album?
Photographers use some dedicated software, such as Fundy.
How many photos do you typically put on a wedding album?
Most people would go with 120 to 160 photos.
Do you put family photos in wedding albums?
Yes, of course, except if you hate your family.
Can we retouch any photos to include in your album?
Yes