In the evening, can you make a projection of all the pictures you took during the day?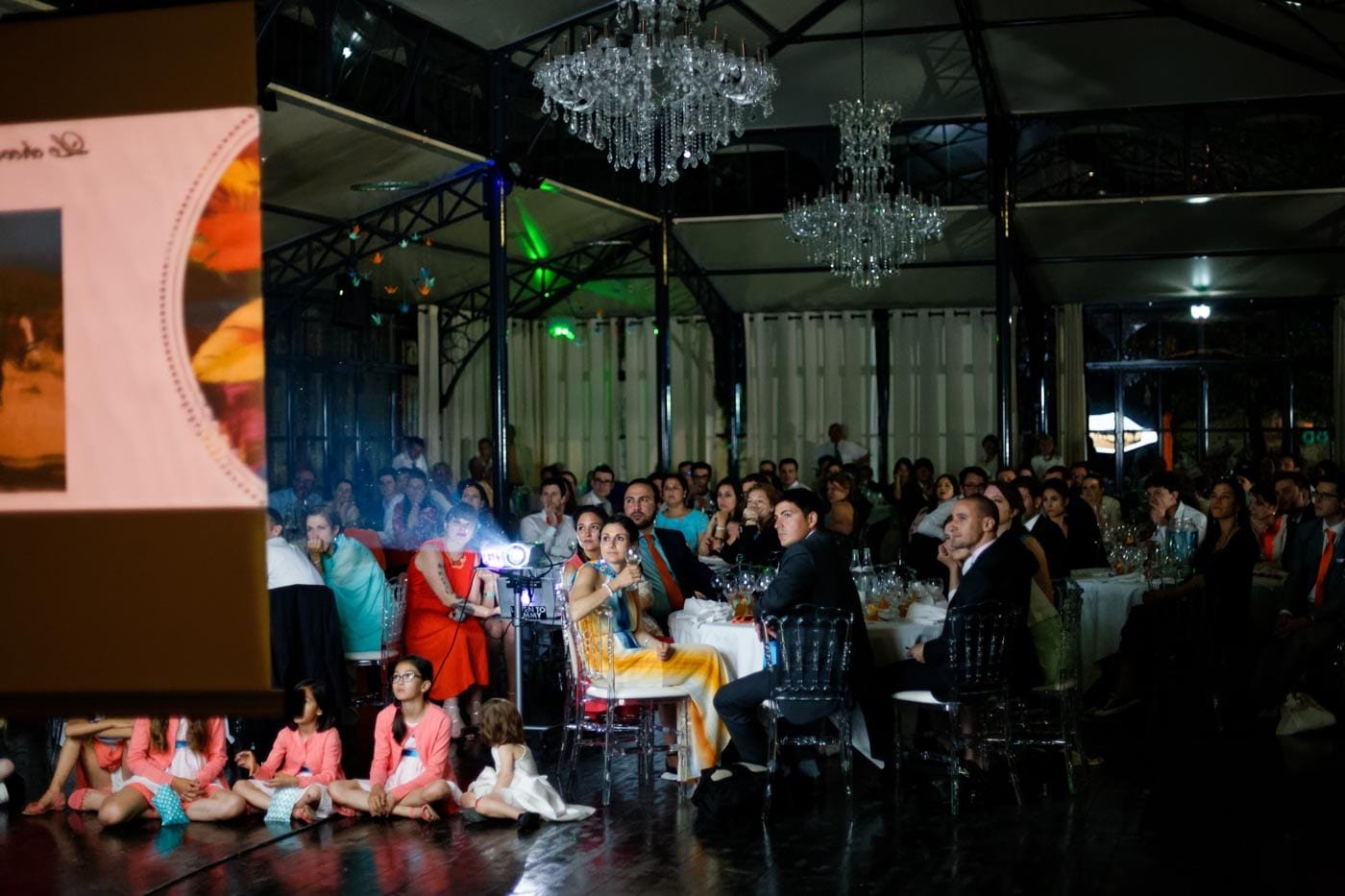 When I work alone, I don't offer this possibility. Import, select and retouch pictures is a long work that cannot be done in an express way. What's more it's time I can't make pictures.
If you book me with a 2nd photographer, One of us will be in charge to realize a slide show while the other will keep tacking pictures.
An other option, is to use your engagement pictures for a projection. (Learn more about engagement session)