Why are wedding album so expensive
We have seen in a previous article that the average price of a lay-flat flush mount wedding album varies depending on the type of printing technology used and photo paper involved.
But all other factors are involved in the final cost.
What impact on the final price of your wedding album?
It's always the same challenge when trying to compare the price of 2 products, you need to compare the exact same product. And, of course, in real life, it's barely doable.
Nevertheless here is a list of some elements that will increase the price of a premium wedding album.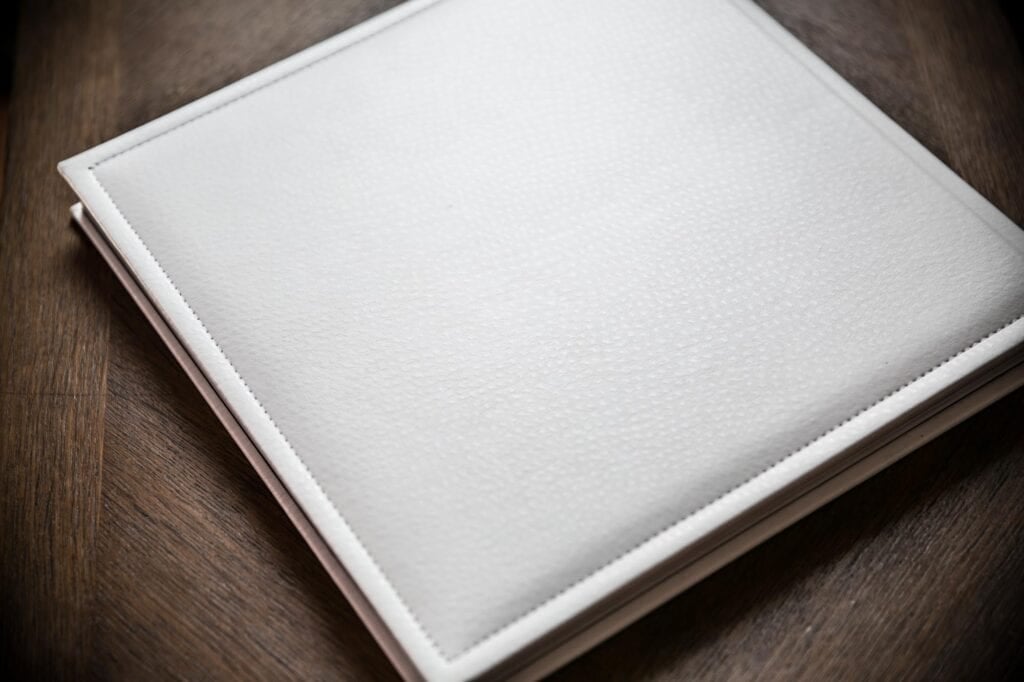 Size
12×12 inches, 14×14 inches, 10×14 inches, 6×6 inches, etc.
You got it, a bigger album would use more material and thus would have a higher cost.
Should you go to a small one to save on the budget? No.
What is the best size for a wedding album?
We would tend to say: the bigger the better, as long as it's not too big.
At French-Touch-Photography, we estimate that a 12×12 inches photo-book is the maximum size to recommend.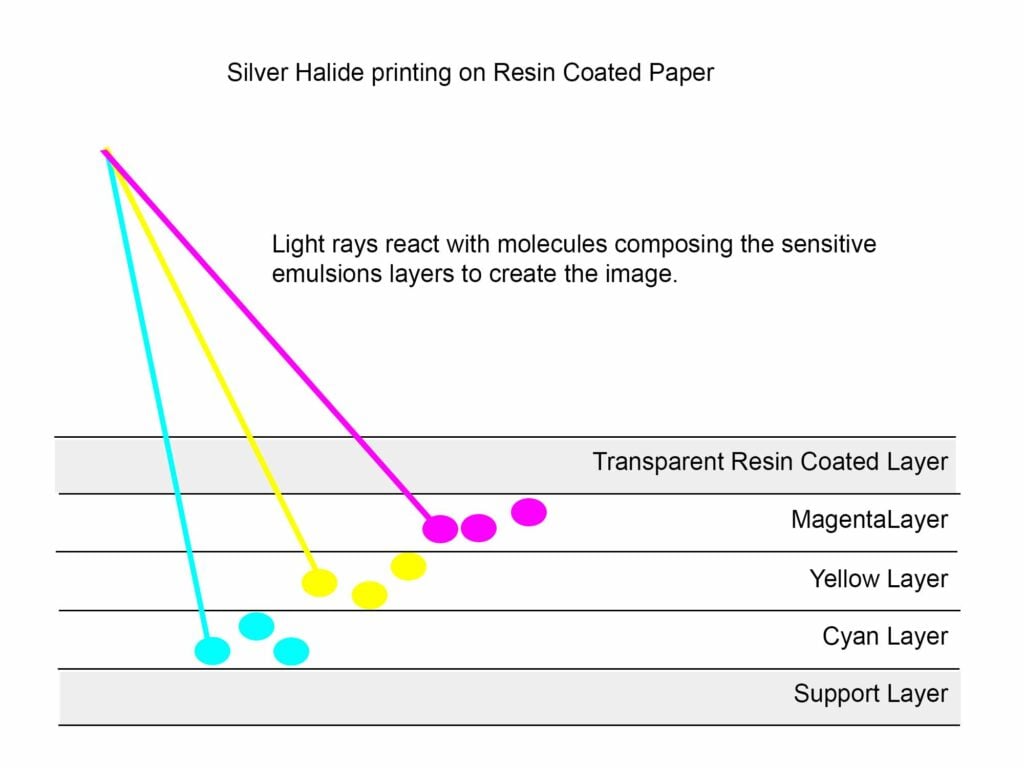 Type of paper
RC paper (Resin Coated paper) is probably the classical photo paper (using the silver halide printing process). It's the one with the highest durability but also the most expensive.
Thermal Prints (dye printing) would be a little cheaper, but with a lower quality.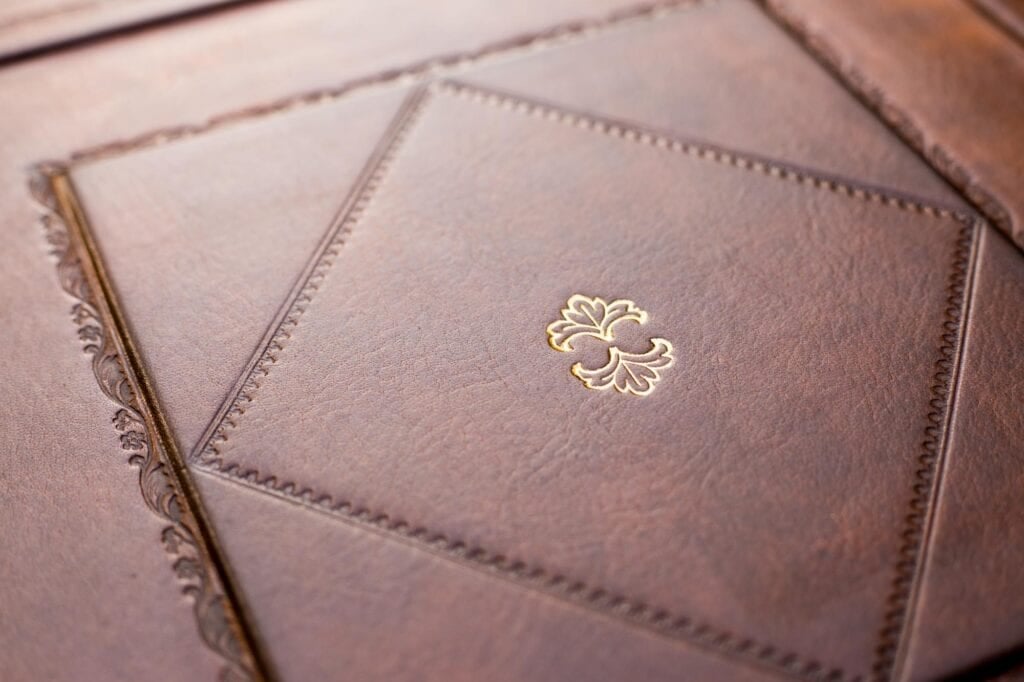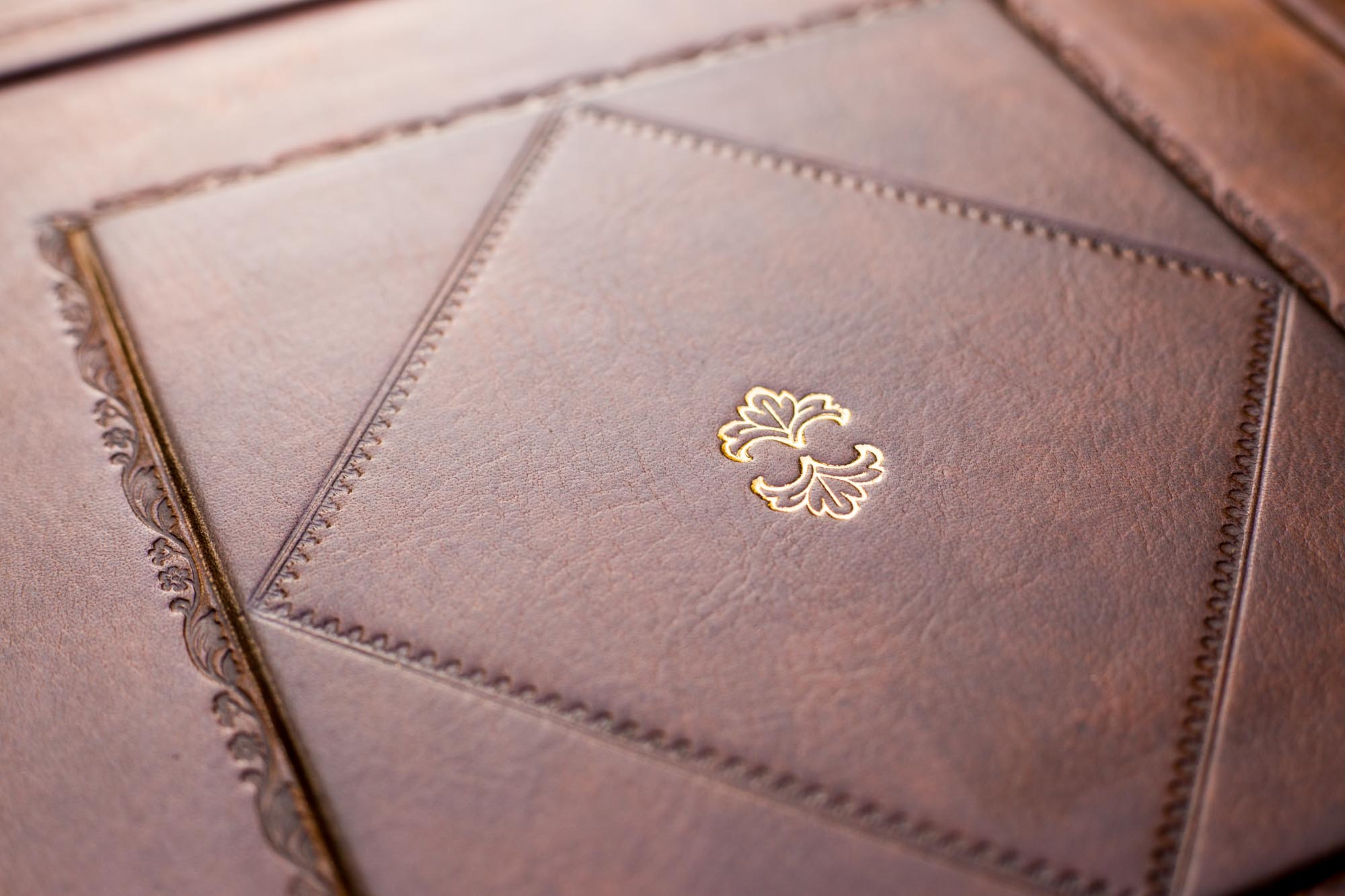 Covers
Each laboratory competes to offer a unique cover.
Some noble material such as genuine leather would cost more than a material such as linen.
But one will be stain resistant while the other will not.
Luxury covers such as Plexiglas would add an extra cost for a beautiful personalization.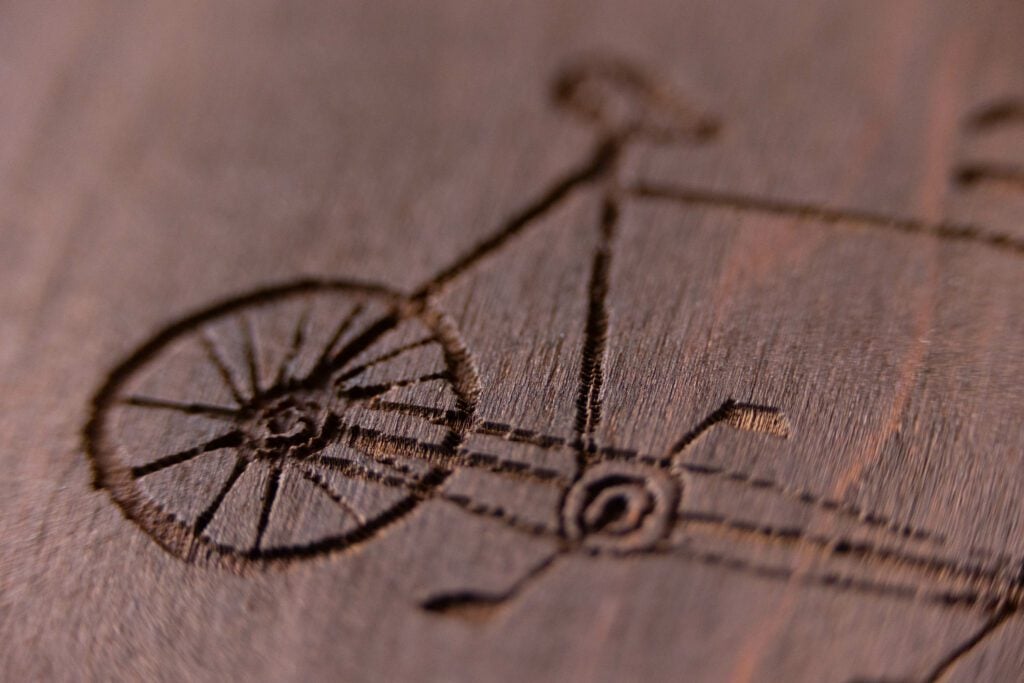 Options
Tons of aesthetic options can be added which make the price jump.
Embossing of text or logo
Embossing with foil (gold, silver, pink, etc.)
Engraving of text of logo
Gliding on the edge of the page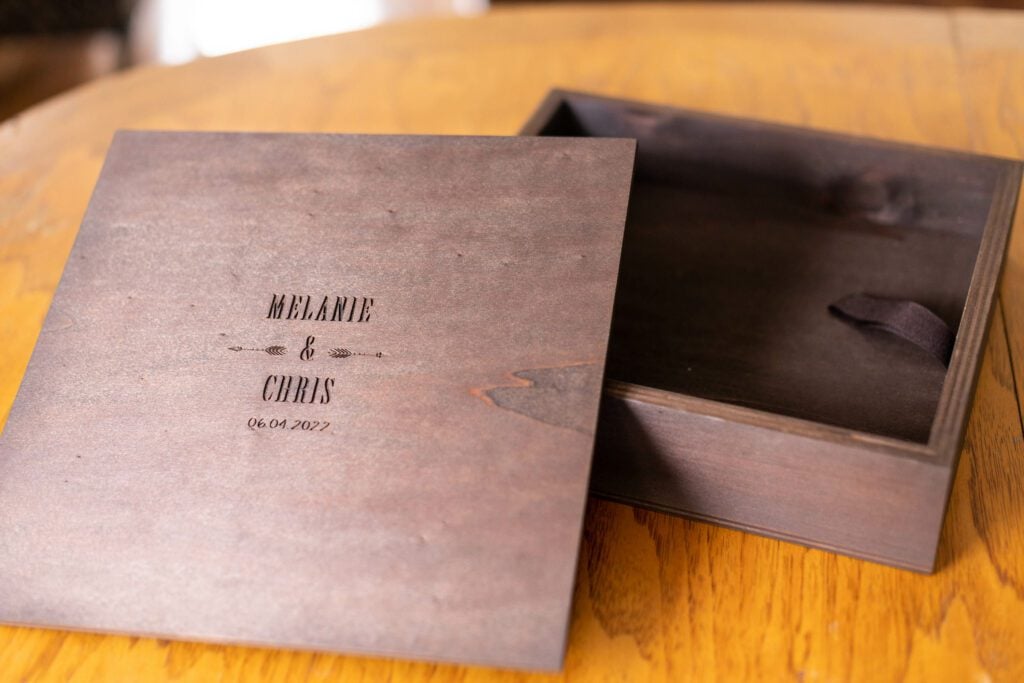 Box
The box is another costly add-on. Not all photographers include it. It can be made of standard material, or using the same material as your photo-book.
But it's a must-have if you want to take care of your album to have it last forever!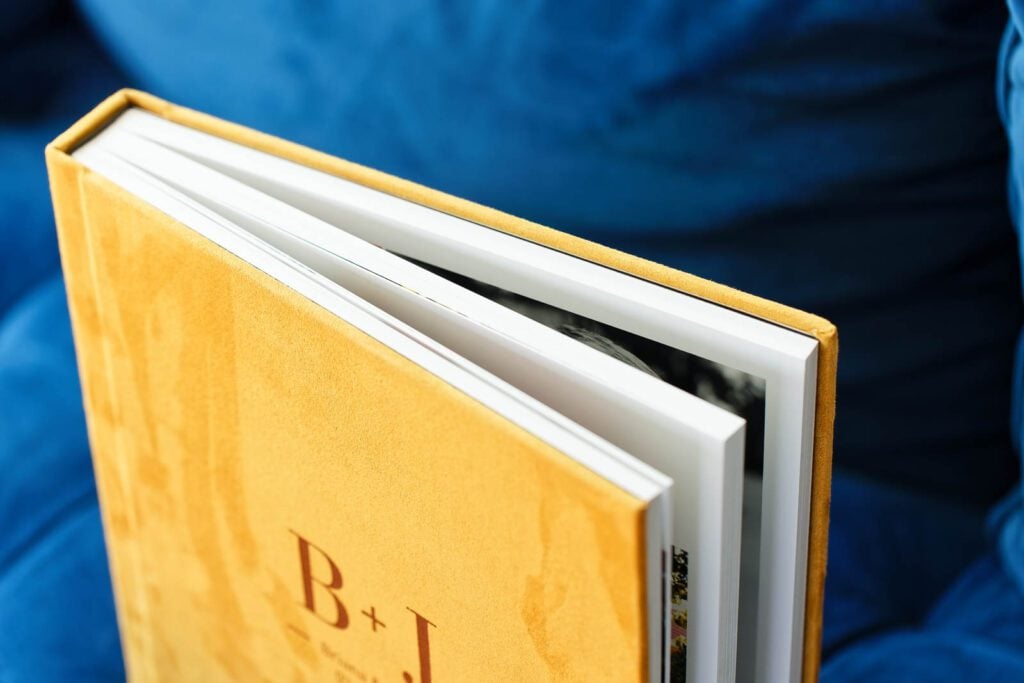 Number of Pictures and pages
The more pictures you have, the more pages you need.
Keep in mind that the number of images selected (ideally) would change regarding the number of hours of coverage. The longer hours of coverage you get, the more pictures you should use, which means more pages.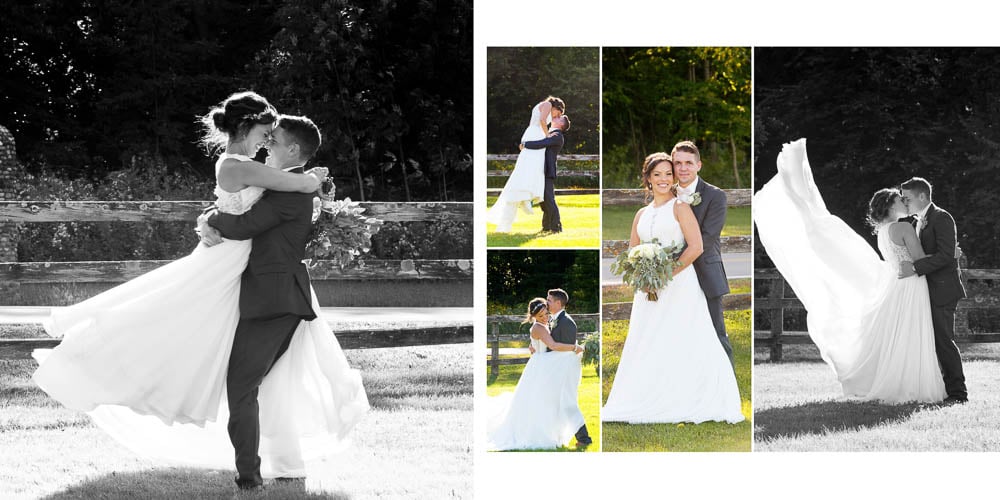 Type of Layouts
Wedding Photographers design each layout individually with special software.
Layouts can include lots of images or be similar to an art book. Depending on the type of layout (artistic, modern, minimalist or dense) you use you might need more or fewer pages.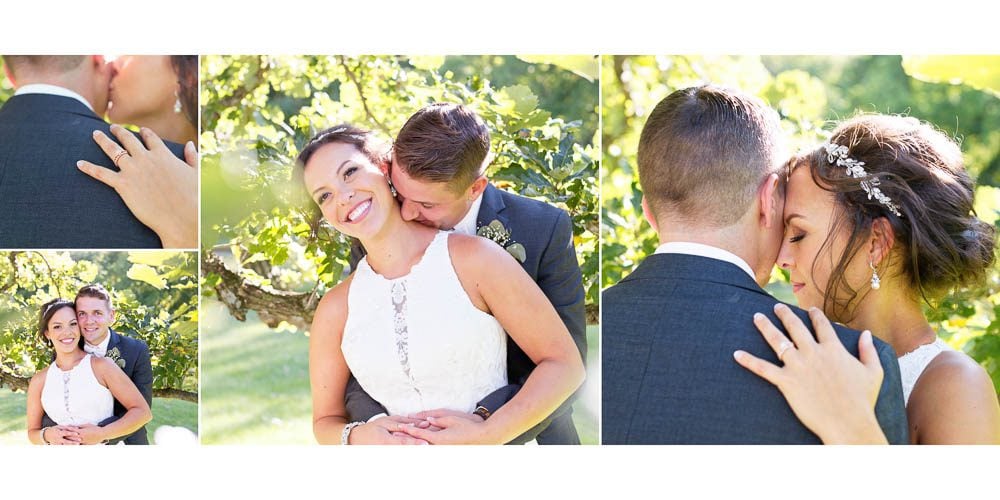 Review of Layouts
Some vendors allow their clients to have a word or the final layout (while others don't). In this case, some vendors would have a limit of revision you can ask for. Above this limit you would have to pay extra fees for extra revisions.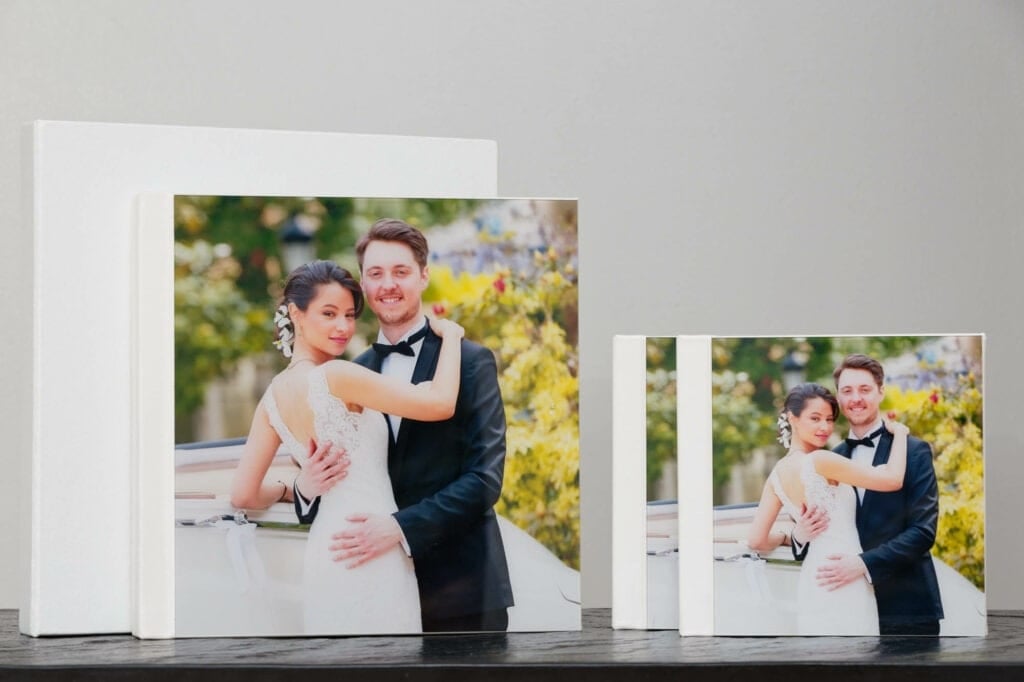 Understand How photographers charge on albums
You might wonder if you should buy your wedding album from a photographer, wondering if he charges the bride and groom over the regular price (the classical myth of the wedding price).
What photographers charge for photo of the album
When vendors sell a product, they need to take a few things in consideration:
The photo book cost and heir quality
Tools needed to create the perfect photo-book
The time worked
Margin, safety and Profit
Tax
Product
As we have seen, the first cost for the photographer is the album. Quality will have a big impact on it.
Another element that can impact is the choice of the photographic laboratory, and that's especially true in the United States of America. Indeed, at French-Touch-Photography, we tried to find some affordable laboratory in the USA, but they all charged way more than EU laboratories. As a result we work with European labs that offer better deals that we can then offer to our clients.
Tools
The tools need to design and print album are
a good web-gallery service to get client selection
dedicated software to design albums
software to retouch images
a good photographic screen
a good computer with fast hard drive
a fast fiber-optic connection
All those little things might not seem important, but all put together those tools have a price.
Labor
Let's see what takes your professional photographer needs to do to design a wedding album and how much time is needed:
Remind clients to select their images: 10 min to 2 hours for the busier bride and groom
Get the image selection: 10 min
Harmonize all the images to make sure all colors works perfectly: 1 hour
Designing the album: 3 hours
Send proof t: 10 min
Discuss with Clients about review: 10 min to 1 hours
Adjust the layouts: 1 hour
Export: 10 min
Order and verify all the information: 15 min
Margin, safety and Profit
In addition to the price of the product fabrication plus the number of hours needed, a sustainable photographer would need to make a profit.
Is this margin including a safety margin: knowing that some imperfections can occur and reprints might be a necessity, the photographer will need to charge it?
Then the profit margin is something that each photographer would estimate differently.
Shipping & Tax
Like every product you buy, shipping fees and taxes would be an add-on to the total amount.
All photographers don't sell the same way
A last thing to keep in mind is that there are many ways for vendors to sell their photography. Some sales techniques are pretty aggressive, while others not at all. Some will make huge profits when others won't.
So, when you see a rate, always figure what would be the last digit you have to pay.
To give you ideas, here are sales strategy that might have an impact on why an album is expensive or not:
Packages
Some photographers would only sell packages, making it impossible for you to figure what you pay for, and thus to compare rates.
The feet in the door
Some would offer you a very cheap price to take the pictures, and then each individual option would be costly. Example $1000 for a 6-hour coverage, without copyright on the image, and then $4000 for an album (without digital).
In Person Selling
Same idea more or less. You don't have access to the digital. And after the wedding, the professional comes to your home to "help you" order what "you need."
Those selling techniques came to make the balance sky rock quickly!
At French-Touch-Photography we opted for clear prices, with no surprise and no pressure.
Can couples save on costs by printing their own family books?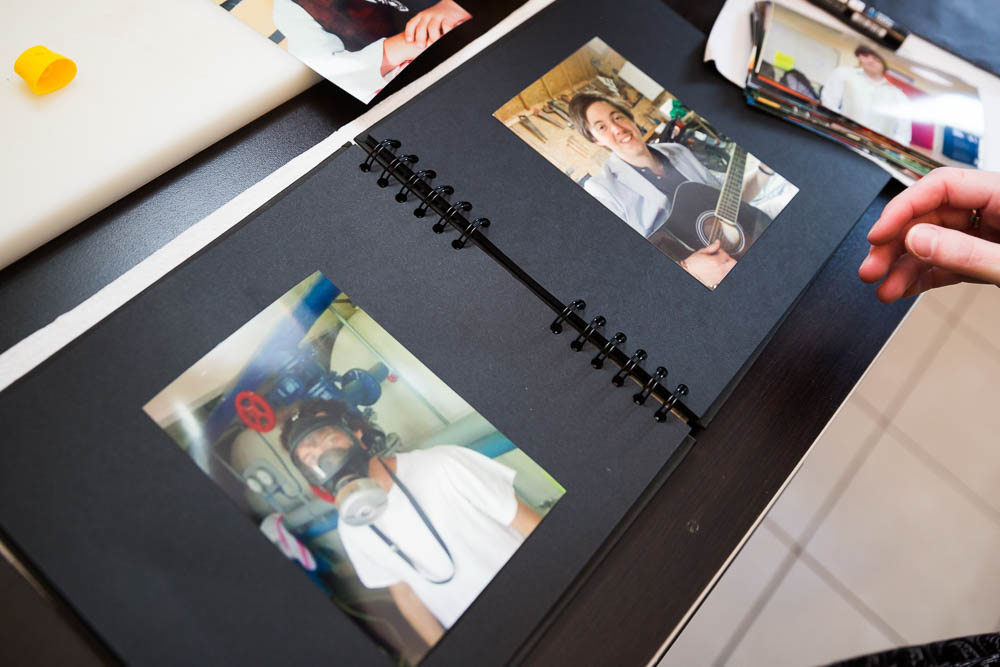 This question probably has the same answer as many questions.
Yes, the bride and groom would save money doing the work themselves, but do they have the experience, do they care about their album durability?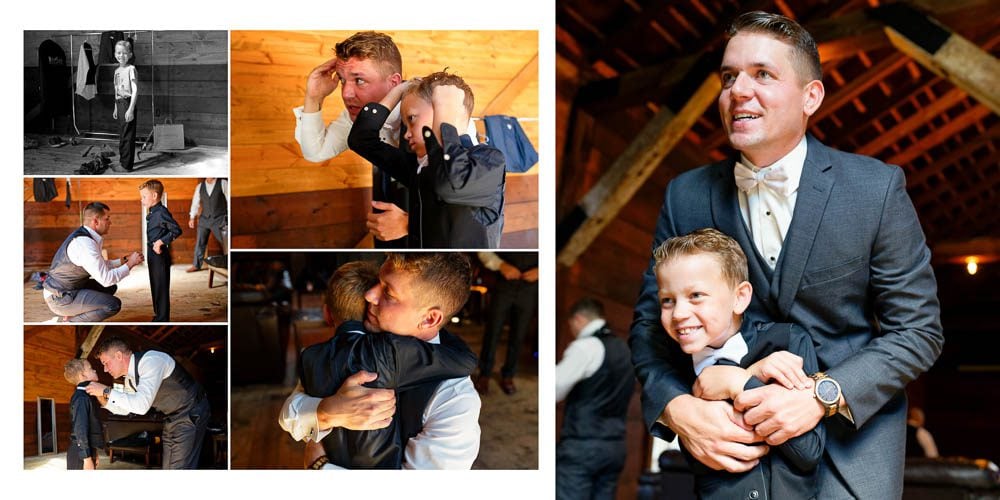 Telling story is a job
Indeed, telling your family story through photos might not seem complicated at first. Especially when you create a classic album (with images slide into pockets).
But, on a flush mount book, each layout needs to be harmonious (not to say beautiful). Photos are arranged in specific ways to reflect the love and complicity between the couple and their guests. A great narrative requires experience, hardly learned by post failure. It's not something improvised.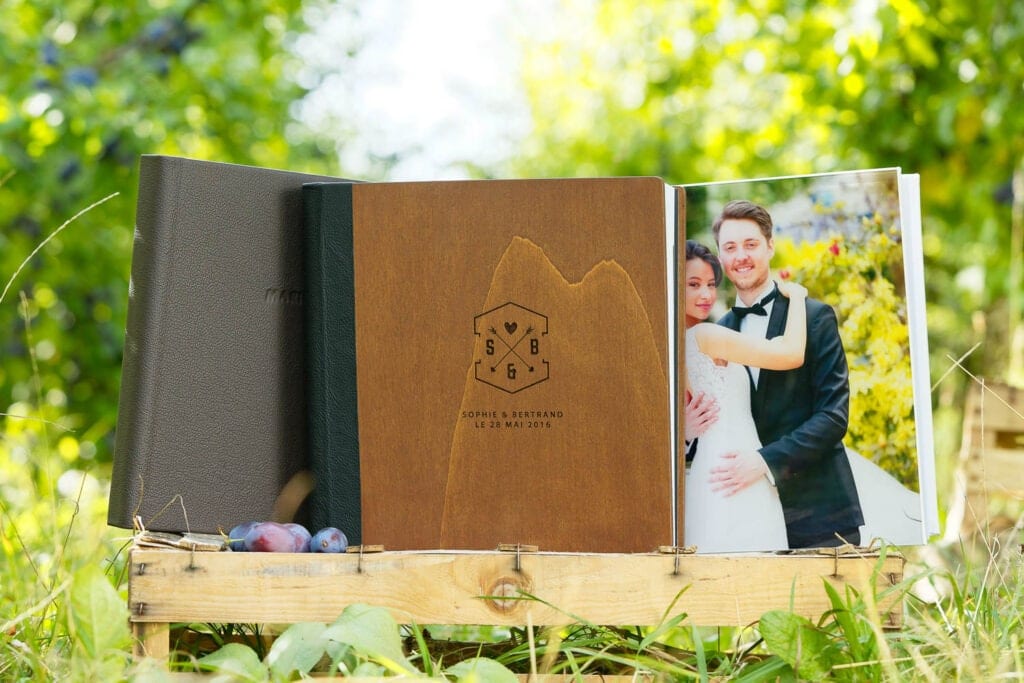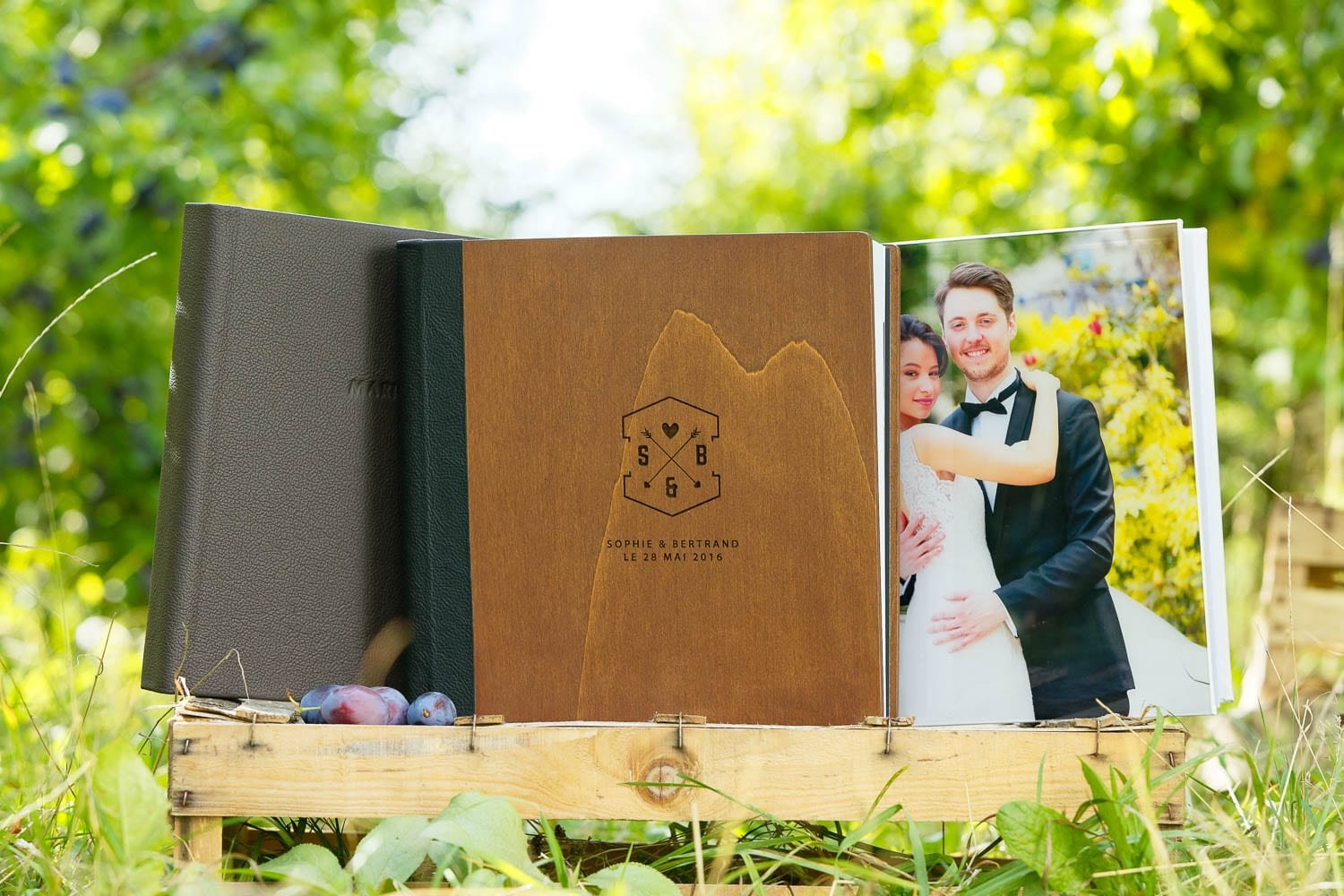 Expertise on Quality
We can't repeat it enough, a perfect wedding album will have not only a top cover, but most of all, must be printed on a solid material to last years and years. And guess where you can order top quality photo-books? In professional laboratories reserved for photographers.
Conclusion High quality has coasts
Best quality albums come with some incompressible coasts, mostly the price of the prints.
Weddings are great moments where a family is gathered and love captures the future.
Go with a premium photo-book designed by a professional so you can enjoy your photos each day of the rest of your life.