THE PLEXIGLAS COVER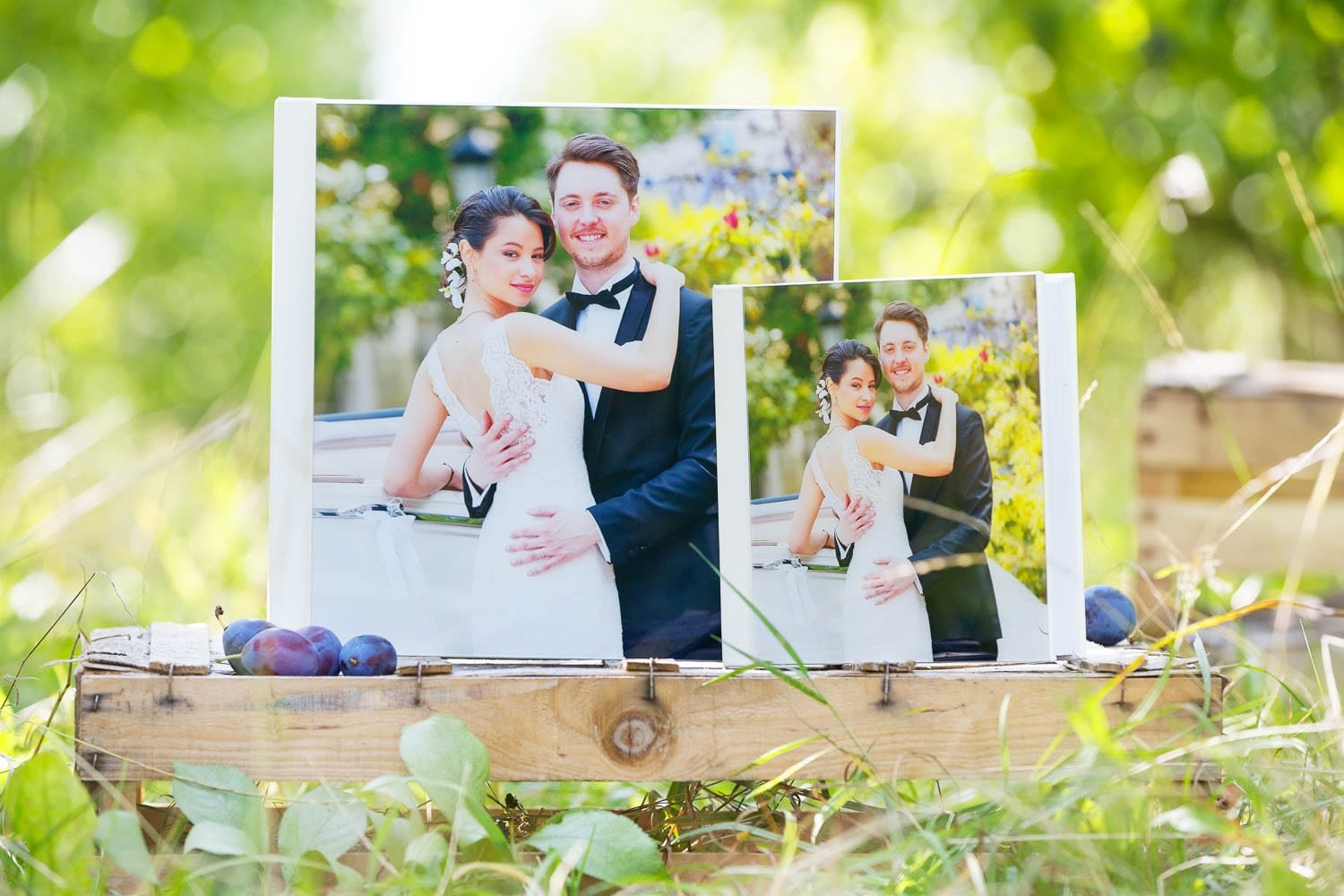 BECAUSE I BELIEVE THAT FAMILY (AND SO PARENTS) MATTERS!
This book is only available in the family package, that includes a 12×12-inch album for bride and groom and two 8×8 inch albums for parents.
Parents' albums are small size reproductions of the Bride and Groom album, with the same number of pages and the same material for the cover.
The top cover is « personalized » with one of your pictures, protected with an acrylic glass layer (Plexiglas). The bottom cover is a synthetic material, in white or black. The box is made in the same material (white or black). Nice and sober, it's the most personalized cover.