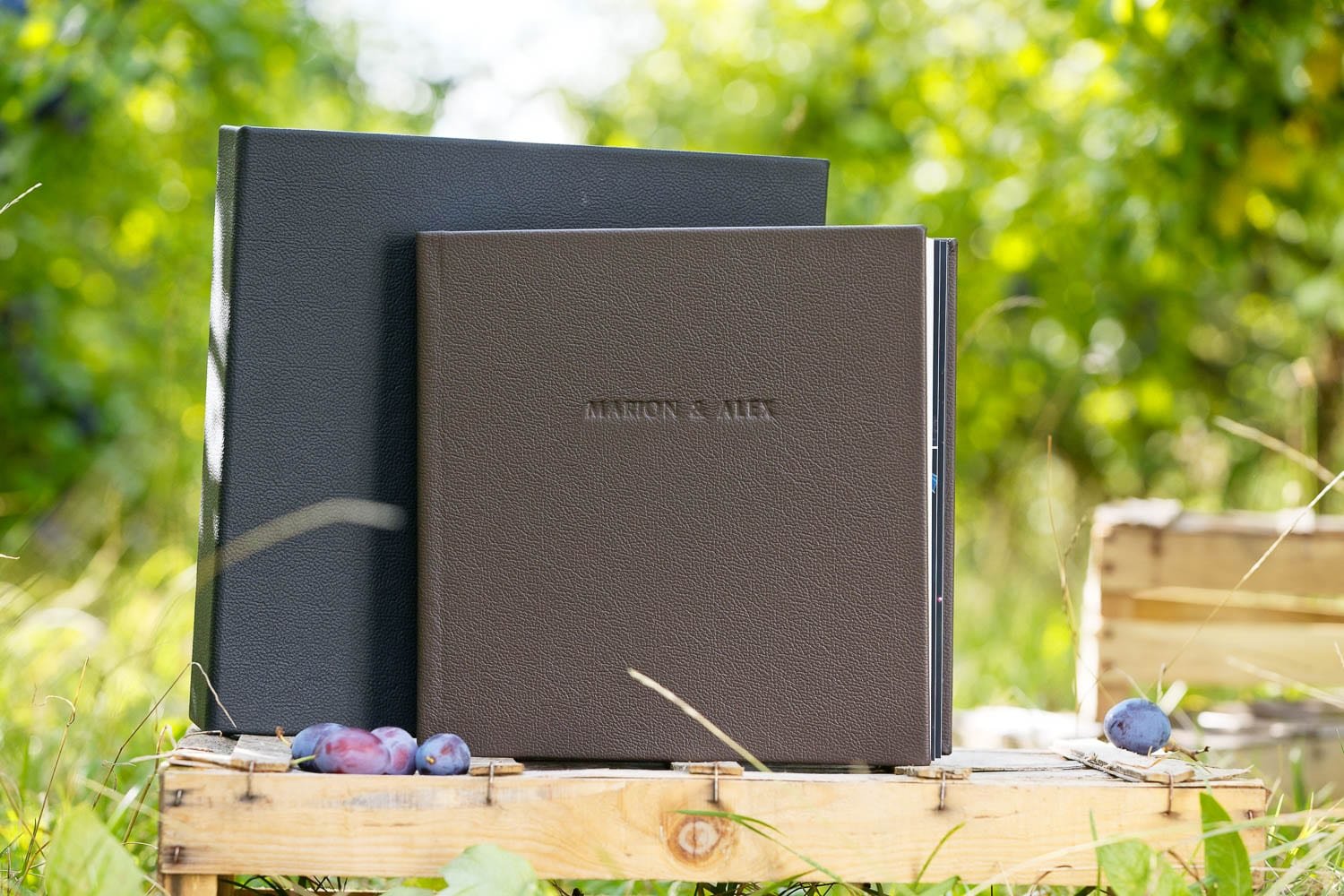 LUXURY PHOTO BOOK
SIMPLE, BEAUTIFULLY AND CAREFULLY DESIGNED IN AN EXTREMELY HIGH QUALITY MATERIAL.
HAND MADE DESIGN
I design layout from the ground to tell the story of your day
SELECT YOUR PICTURE
You can select the pictures you want for your album, or let the photographer do it for you.
VALIDATE BEFORE PRINT
The album has to please you, so you have the last word on the layout.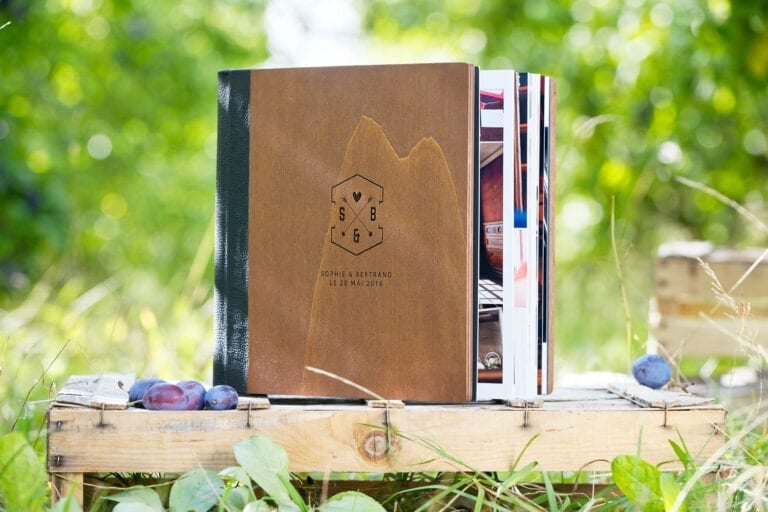 BOOK'S COVER
Wood, Real Leather, Plexiglass cover with a printed image, Velvet, Glitter. We could emboss text on some cover and box!
PROTECTED INSIDE A BOX
Keep your album protected from the sun and the dust within a beautiful wood & leather box.
PHOTO PAPER
Of course we print your photo album on high-quality photo paper that restitute all color variations.
THE COVERS
You can choose, for no cost, among a wide variety of materials and colors for your album and box. Luxury material, Leather, Linen, Velvet, Wood and Plexiglas.
PAPER QUALITY
We print pages on real photograph paper. That means that pictures are printed on the spread (not glued on it). It is a real and thick fuji photo paper made to last forever (not cheap internet quality). The paper weight is 450g/m2, so it means each sheet weight is 900g/m2 (made by two sides). It is of course a flat-opening.
For more details on different kinds of prints option, visit my F.A.Q. page.
NEW KIND PAPER: Velvet effect. Some additional fees apply, ask for a personal quote.
NUMBER OF PAGES
All albums start at 40 pages. I recommend selecting a maximum of 4 pictures per page. Usually, 40 pages are enough. After your wedding, you can upgrade to an album with more pages.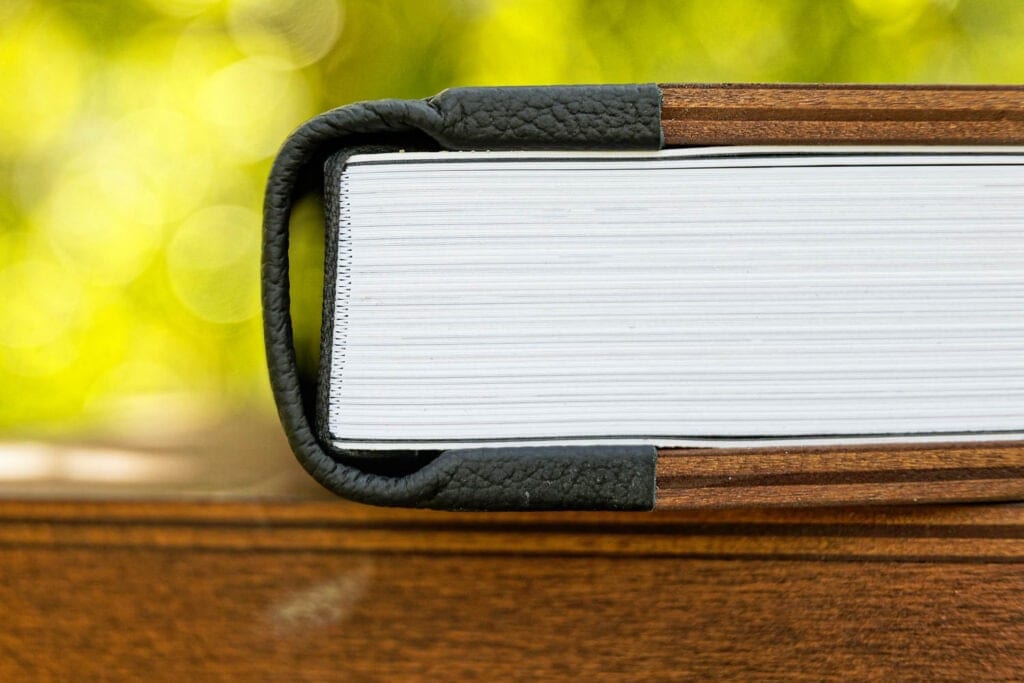 BOX
All 12×12″ albums are delivered with a luxury box of the same material. The box protects your album from moisture and dust. It improves your album conservation. Box for the 8×8" Parents albums are available for extra costs.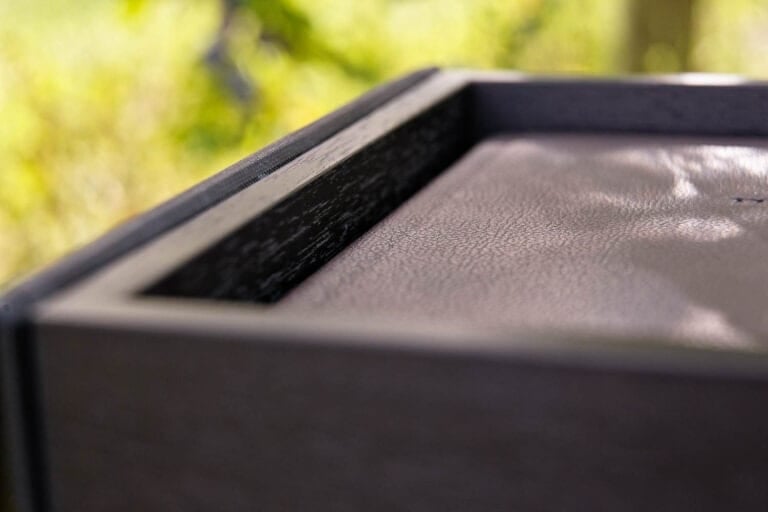 DESIGN, SELECTION AND VALIDATION
With the web gallery, you can easily select the pictures you want in your album. Then I make the design. If you have any specific wish, please tell me before! When the album is ready, I send you a proof. You can then ask to modify each spread at once. Extra modifications will then be charged $15/spread (1 spread = 2 pages, left & right).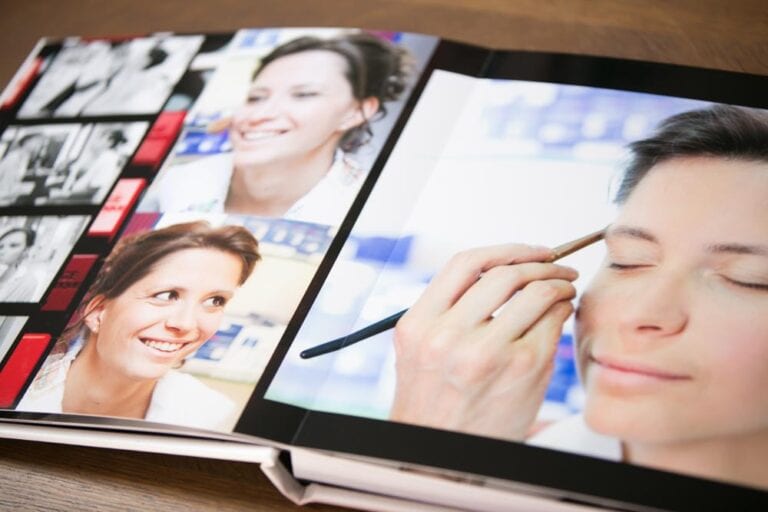 Numbers
450g/m2 photo paper (best quality)