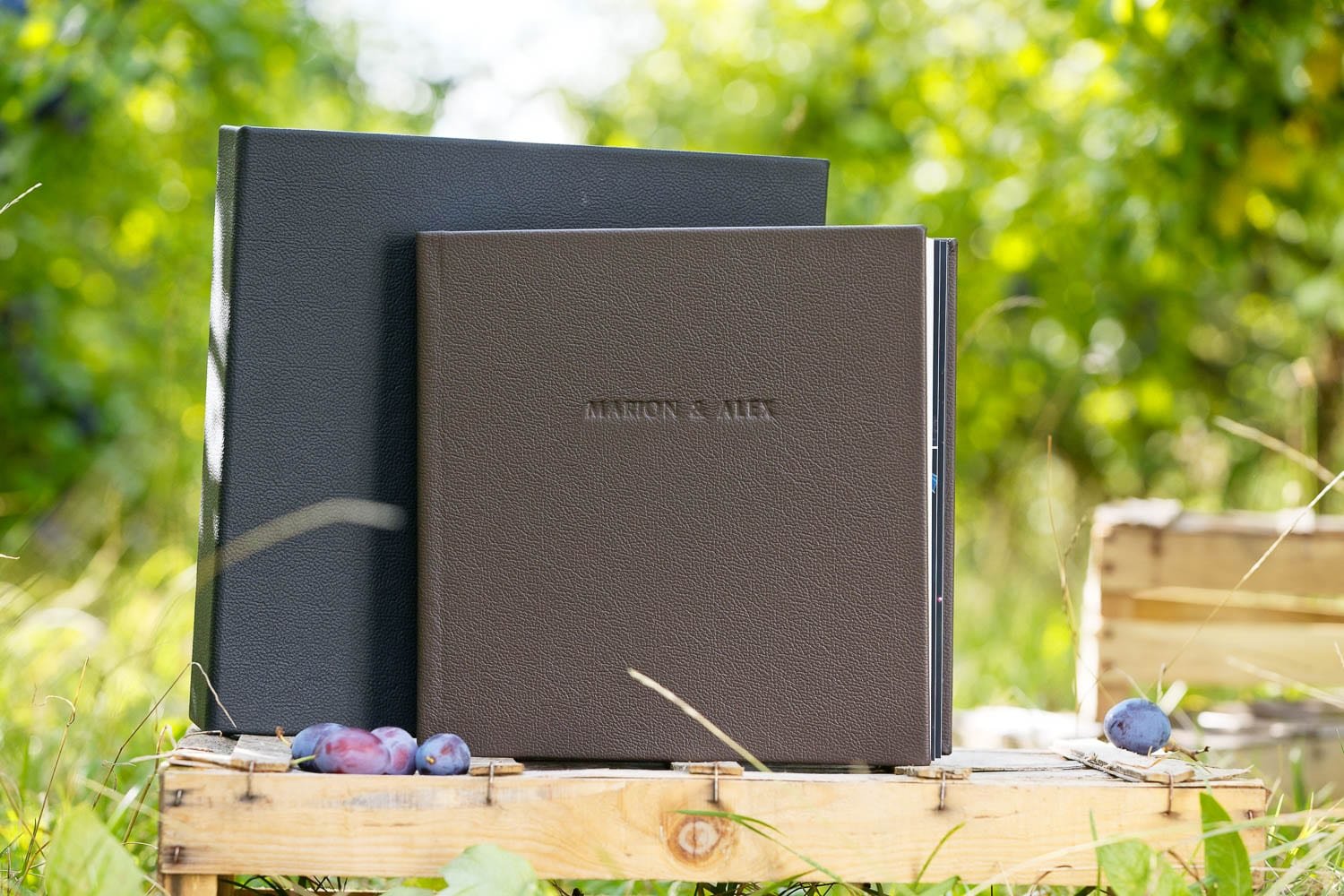 LUXURY PHOTO BOOK
SIMPLE, BEAUTIFULLY AND CAREFULLY DESIGNED IN AN EXTREMELY HIGH QUALITY MATERIAL.

HAND MADE DESIGN
I design layout from the ground to tell the story of your day

SELECT YOUR PICTURE
You can select the pictures you want for your album, or let the photographer do it for you.

VALIDATE BEFORE PRINT
The album has to please you, so you have the last word on the layout.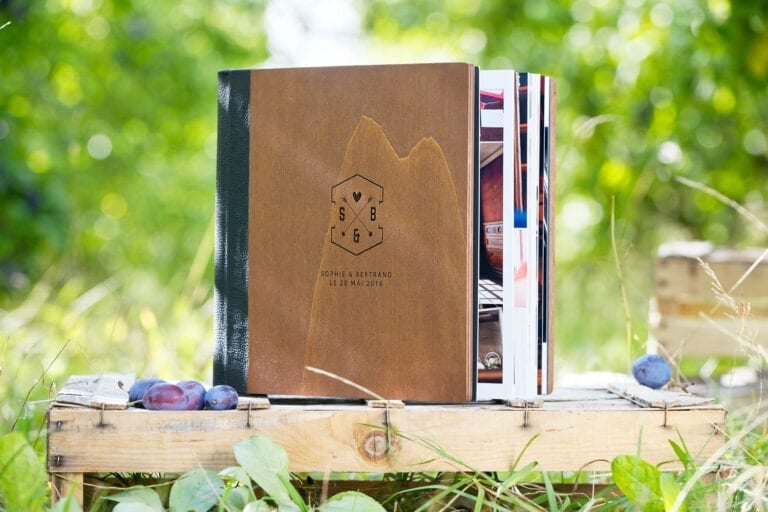 BOOK'S COVER
Wood, Real Leather, Plexiglass cover with a printed image, Velvet, Glitter. We could emboss text on some cover and box!

PROTECTED INSIDE A BOX
Keep your album protected from the sun and the dust within a beautiful wood & leather box.

PHOTO PAPER
Of course we print your photo album on high-quality photo paper that restitute all color variations.
THE COVERS
You can choose, for no cost, among a wide variety of materials and colors for your album and box. Luxury material, Leather, Linen, Velvet, Wood and Plexiglas.
PAPER QUALITY
We print pages on real photograph paper (RC paper using Silver Halide printing). That means that pictures are printed on the spread (not glued on it). It is a real and thick fuji photo paper made to last forever (not cheap internet quality). The paper weight is 450g/m2, so it means each sheet weight is 900g/m2 (made by two sides). It is of course a flat-opening.  
For more details on different kinds of prints option.
NUMBER OF PAGES
All albums start at 40 pages. I recommend selecting a maximum of 4 pictures per page. Usually, 40 pages are enough. After your wedding, you can upgrade to an album with more pages.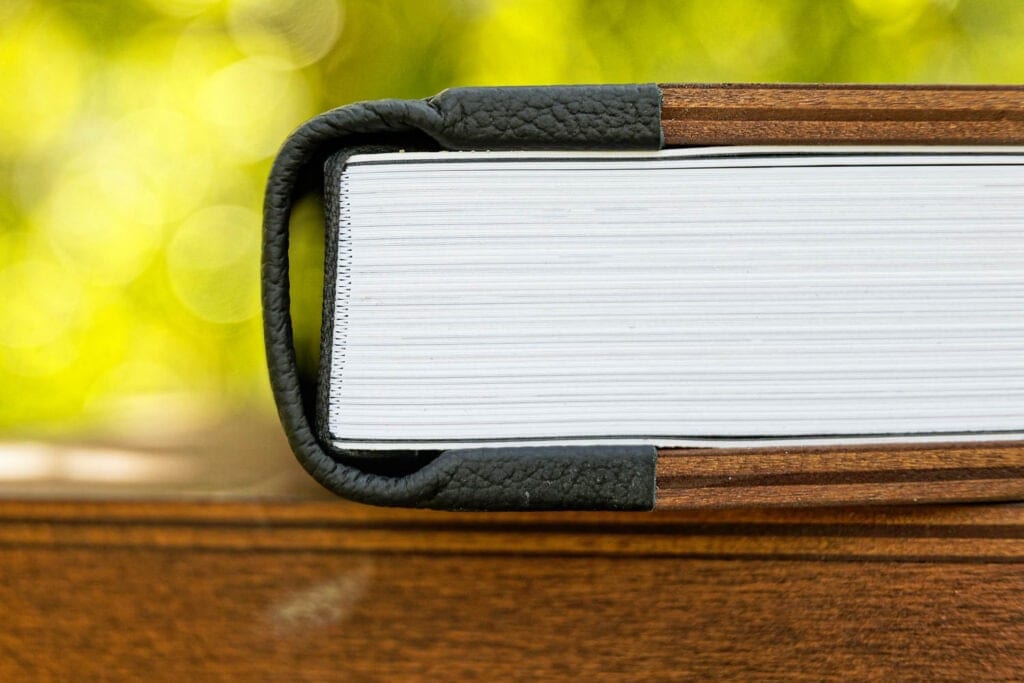 BOX
All 12×12″ albums are delivered with a luxury box of the same material. The box protects your album from moisture and dust. It improves your album conservation. Box for the 8×8" Parents albums are available for extra costs.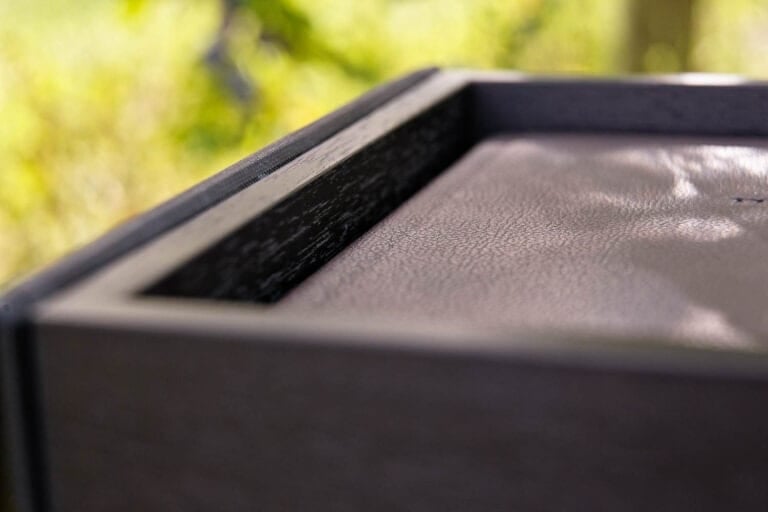 DESIGN, SELECTION AND VALIDATION
With the web gallery, you can easily select the pictures you want in your album. Then I make the design. If you have any specific wish, please tell me before! When the album is ready, I send you a proof. You can then ask to modify each spread at once. Extra modifications will then be charged $15/spread (1 spread = 2 pages, left & right).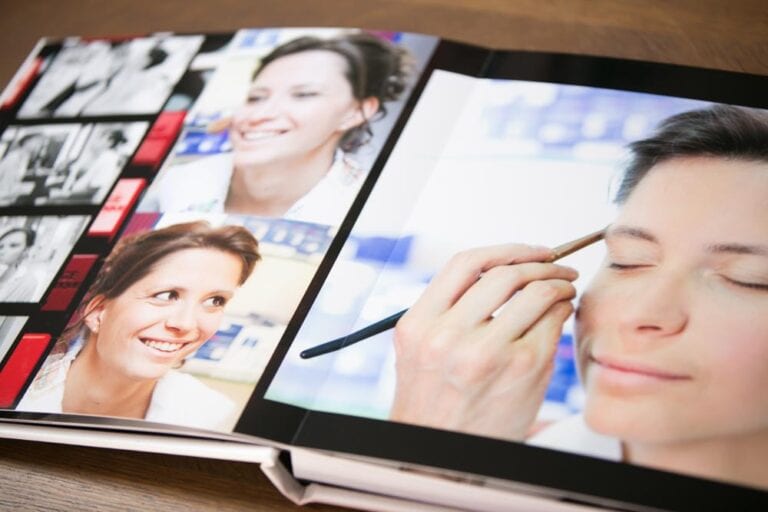 Numbers
100 : Up to 100 pages
320 : Up to 320 photos
450 : 450g/m2 photo paper (best quality)
12 : 12 x12 Inches Albums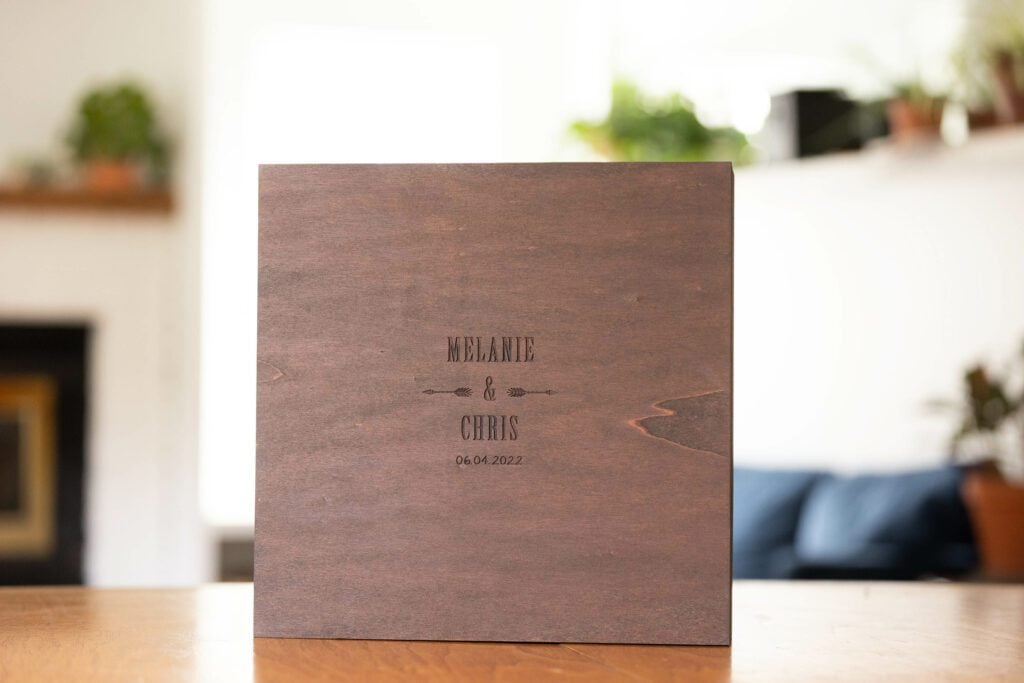 Which photo album is best for a wedding?
To answer this question properly, we weed to start with asking yourself three questions:
What's the first reason to create books
What's important to look at when you print images
How your album will resist at the time
The goals of printing a wedding album
As wedding photographers, we believe the main reason you choose hiring us is not to have "only perfect images' ' . Our job is to create for you a beautiful album that you will open into 40 years with your grandkids on your knees. You will show them what you looked like with your white dress when you were young, how your parents, and grandparents looked. You will tell them the story of your family.
And one day, maybe, they will own this photo album, and they will transmit those stories, your family's stories, to their own kids.
Your wedding album is not a coffee-table album, it's a precious heirloom.
And to serve this purpose, your album needs to be perfect, timeless [to please again in the future]. And most of all, it needs to be solid to resist the years!
What makes a photo high quality?
We assume that you already have good pictures from an experienced photographer. It presents a strong interest [tell a story, or an emotion, etc.]. A good photo is focused, sharp, well exposed, well composed, and well retouched with vibrant colors. How do you make sure you don't screw it up when you print it?
The two main elements to consider are
The definition of the prints.
Between two technologies it can be a night and day difference. The same image can look super Sharpe with the right printer, and blurry with another. Definition is usually expressed in dpi [dots per inch].
The Dynamic of the Range
The dynamic of range is how a printer is able to reproduce all the colors. Let's take an example. Imagine you want to draw a rainbow. Do you think you will have the same result with 4 crayon colors on a piece of paper, and with a premium set of oil painting on a white canvas?
That's where our expertise takes place, to pick the best quality prints for your album.
Quality over time: The wedding book is the only thing remaining
After your special day is over, the photo album will be the tangible result of all that work. When your dress is hung, and your flowers dried, the album will be the only thing remaining from this day. Through the years, you will grab this book, sit with your family and look at it all together.
And you don't want your special custom layflat to fall apart, right? Have you ever made a scrapbook and noticed after some years that all what you put inside is falling apart?
That's why we focus on 3 things when we choose our favorite photo-book:
The type and quality of your photo paper
We pick real photo paper with a layer of plastic on the top that protects the image, and we avoid inkjet papers that turn yellow after a few years.
The quality bookbinding technology
We love premium quality binding that hold the pages
The quality of the cover
Even if it's "just" an aesthetical option, we pay attention to work with solid material. For instance, we love real leather, instead of plastic leather [animal-friendly leather] that will crack in a few years when it gets dry.
What is the best size for a wedding photo album?
For your special personalized book, we think 12 × 12 inch is the perfect size. It's big enough to see all the details, without being cumbersome. The idea is that you can enjoy all the details of your wedding photos. If you love larger photo albums, or custom size [rectangular size], that's something we can offer.
How do we design photo-albums?
First thing if you select your favorite wedding photos [you can put stars in your web gallery] to include in your photo books. It would be easy for us to choose your images [our favorite images], but it won't make sense: we don't know any guests. We would just pick beautiful photos.
Once we have your selection, we design layouts. We think photo-book layout should remain clear, simple, timeless and dynamic at the same time. Thus we recommend 3 photos per page maximum.
What about traditional books with photo pasted?
If it was the perfect book at your grandparents' time, this one has fallen into disgrace. Nevertheless it remains beautiful, and might be trendy again in the future.
The downside of that kind of book (unlike the lay flat photo-albums) is that the photographs might fall apart over time [even if they are glued with strong acid-free glue].
How to choose your perfect wedding photo album?
Now that you know everything it's time to start your own photo books.
Aesthetic
Pick a cover you like, and that you estimate being timeless.
All our layflat books have the same book signature [same paper, same kind of design, same sizes].
Price
The Price of our premium album is far from being free. Quality has a cost. If needed, we can offer credit.
Price range goes from $560 for a wedding album [12 × 12 inch] to $1000, depending on the cover and number of pages.
Print your own wedding album on-line
I understand that price can be an issue. If you are on a very short budget, wait some time and start to save money.
If you don't care about quality, then you can print your wedding albums on-line.
You might not be able to have a custom cover that you love, or to have a personalized layout. That said, cheaper quality is not always synonymous with cheaper prices.
Check at the flush mount layflat albums at Shutterfly, Artifact uprising, Mixbook for instance.
You will see that their prices are almost equivalent to what we offer except the quality and the options are not the same. Sometimes it's even more expensive! For instance, Shutterfly and Mixbook are more expensive than similar products. Artifact Uprising has nice products, but their price is skyrocketing!
If you want the cheapest quality, and a fair cheap price go to amazon! Amazon prints on some very low quality printers and paper, but are competitive.
You got your wedding photos taken by another wedding photographer?
Shame on you! [just kidding, nobody is perfect].
Can we print an album for you?
Yes, we can probably, depending on the quality of your images.
Can we edit your wedding photos?
Your photos might need some color correction.
What's the best way to send photos without losing quality?
We use Wetransfert pretty often.
Contact us for any information!