The Velvet Photo album
The Velvet photo album is part of our large family of high-quality photo album that holds brides and grooms' most important moments of their special day.
We will learn here what makes this album unique, how you can order it, and discuss if it's a great fit for you.
What is velvet
Let's start with the beginning, the material.
Velvet is a kind of woven fabric made by weaving two sets of yarns that are then cut by the middle. This creates a dense, soft pile that gives velvet its unique texture. It can be made from a variety of materials: cotton, silk and synthetic materials.
Our laboratory uses synthetic fiber.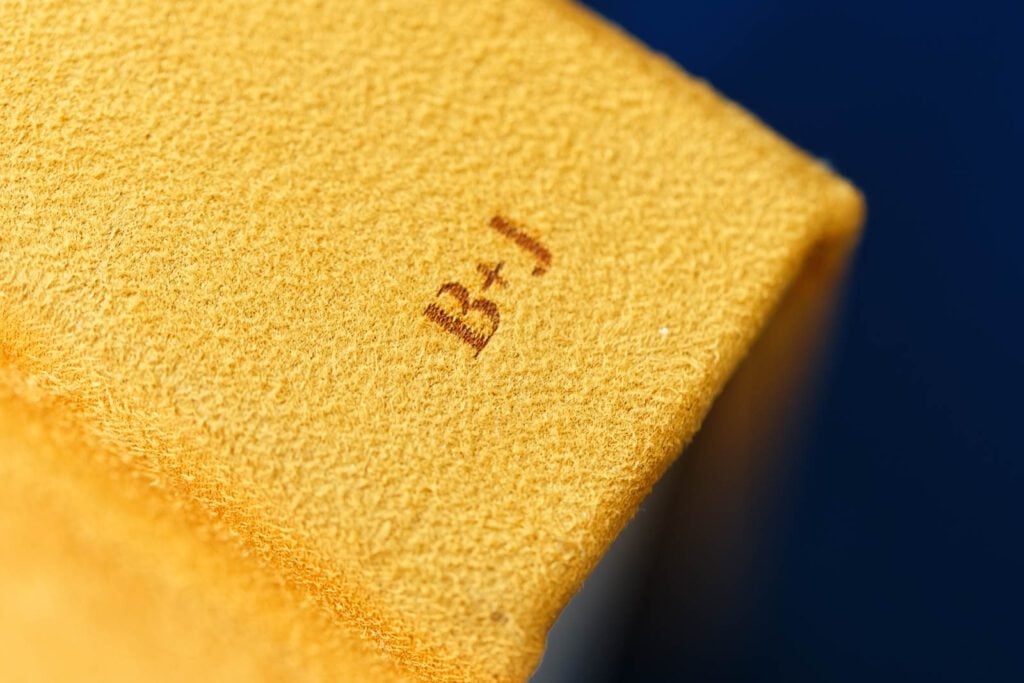 A tactile experience
The texture is extremely soft and plush making it a real pleasure for the tactile sense. Couples will love to caress this material with the hand!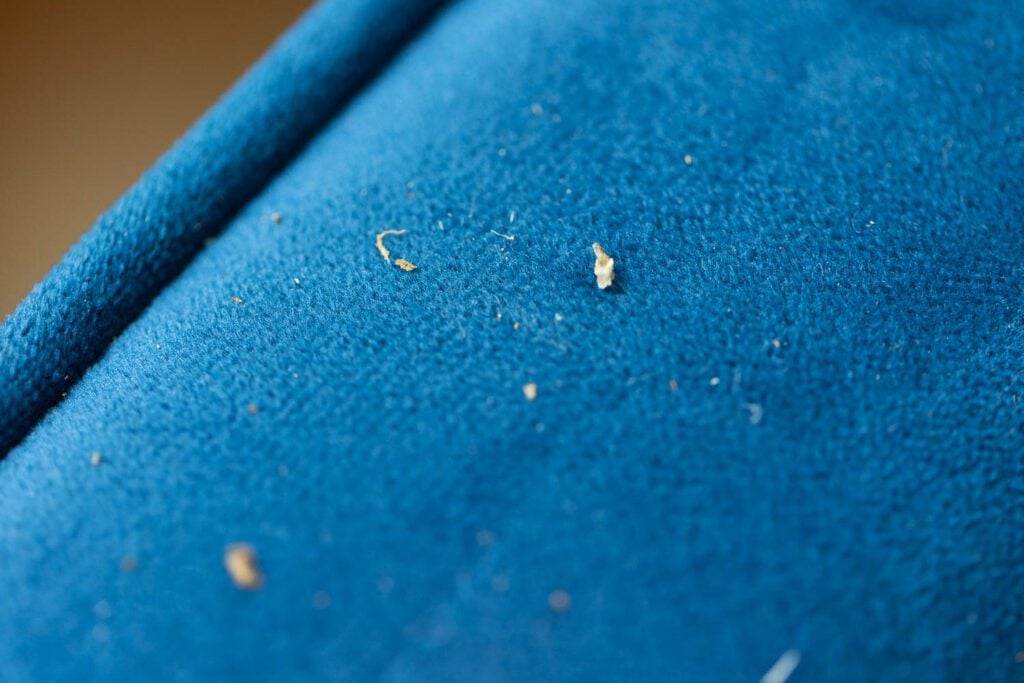 A Stain Sensitive Material
The textile and texture give a strong capacity of absorbing any liquid. In other words, the downside of such texts is that it can be easily stained. Married couples choosing it will need to be given great care of it!
High quality velvet photo album
A good album is not only an album offering nice colors and high-definition images, it's a product that is designed to pass the ages.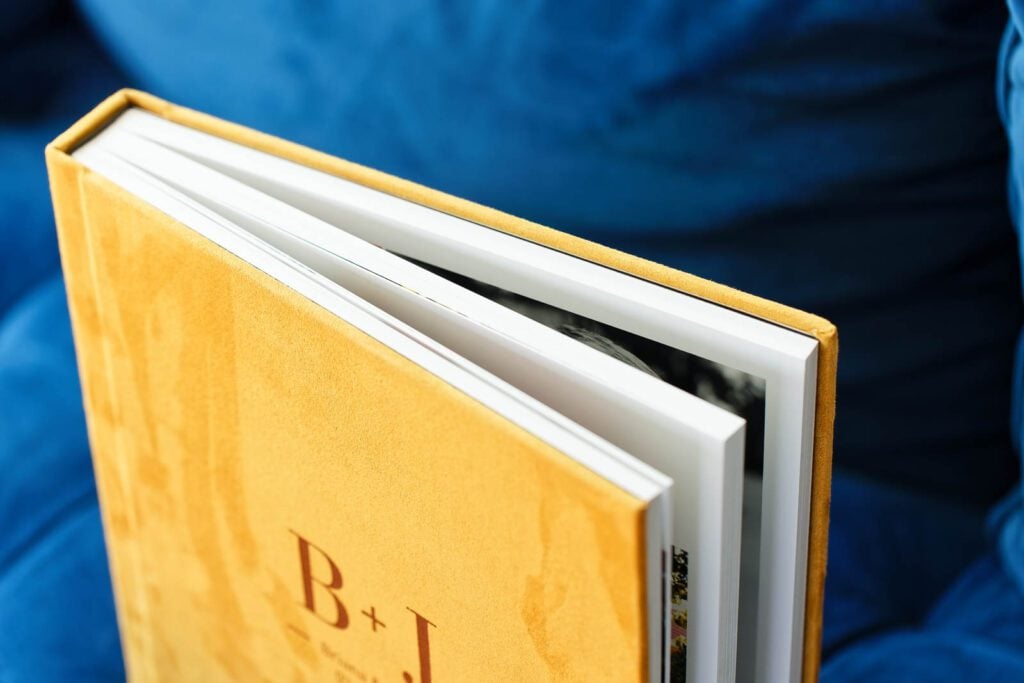 Sturdy paper and strong binding
If each cover is different, the inner part of our albums are all created in the same way.
We use the resistant Fujifilm RC photo paper. It's a print that not only has a high range of color and a super-high definition, but it's also paper covered by a thin layer of plastic providing resistance against scratch and stain. Indeed, you can clean the paper if you drop any spill on it.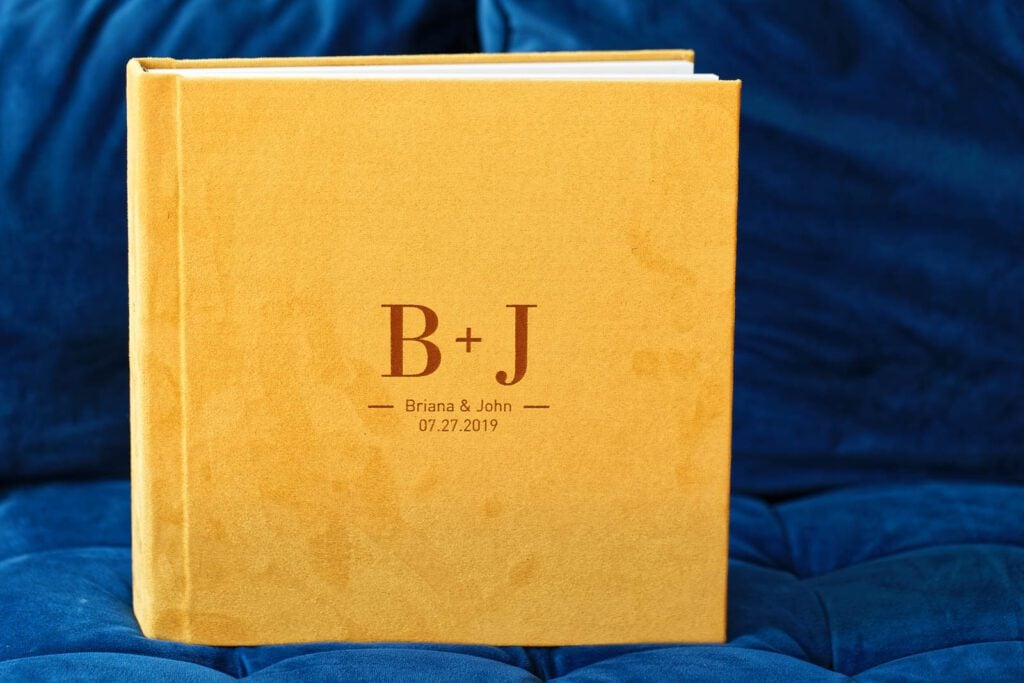 We size big
We decided on a 12×12 size, which allows us to print photos in large format.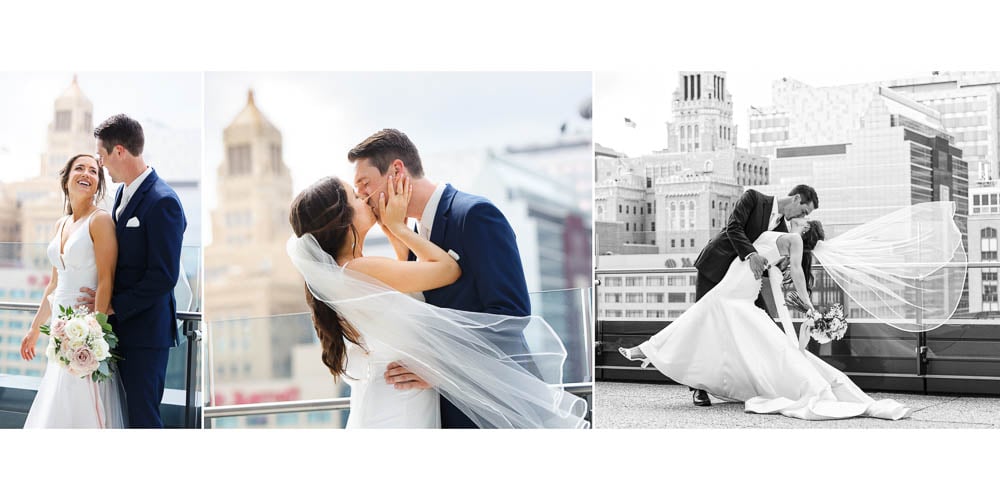 Pages and photos
Each book starts with 40 pages and can be upgraded up to 80 pages (120 photos to 240 photos).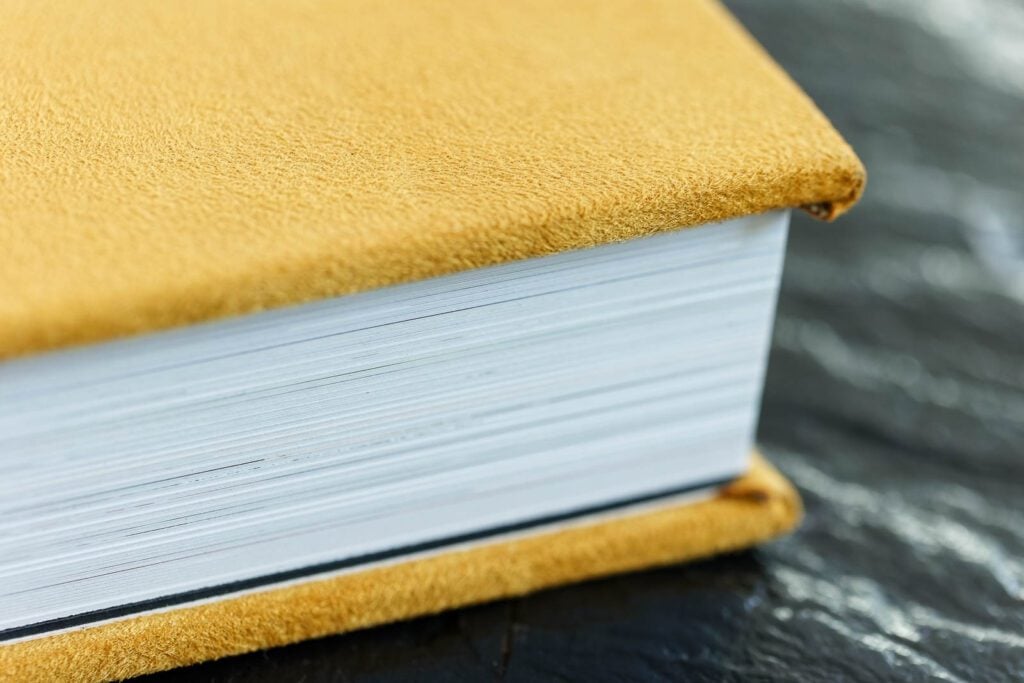 Handmade
Each photo-book is handmade by a craftsman in Europe controlling a high quality throughout all production chains.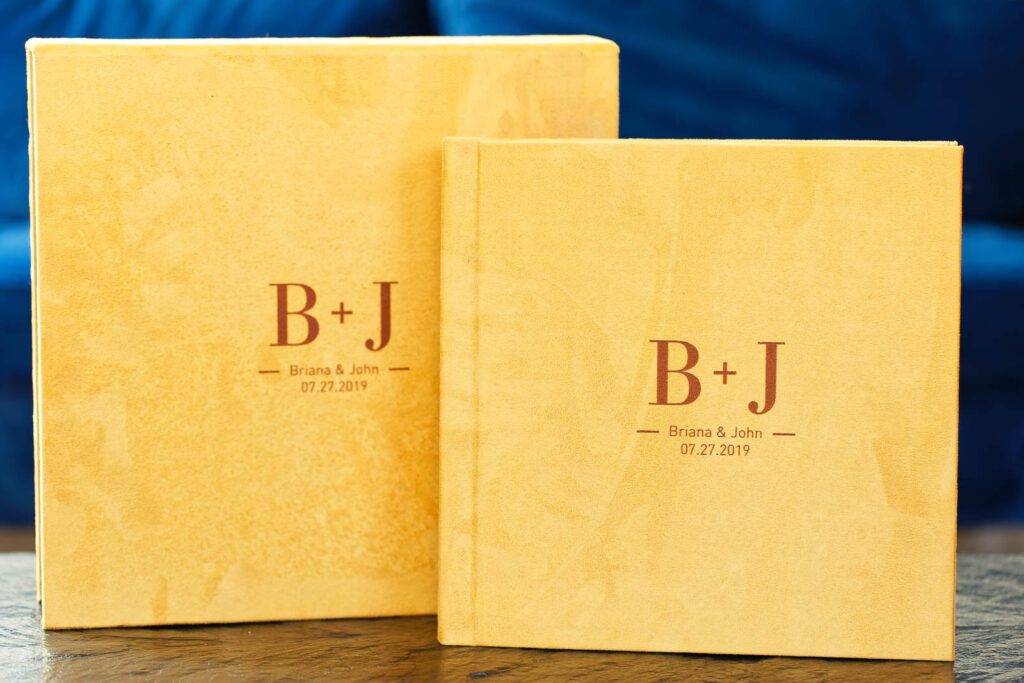 A Box for protection
To make your albums last at the time you need to protect it. Thus we include a box, made with the same material as the cover.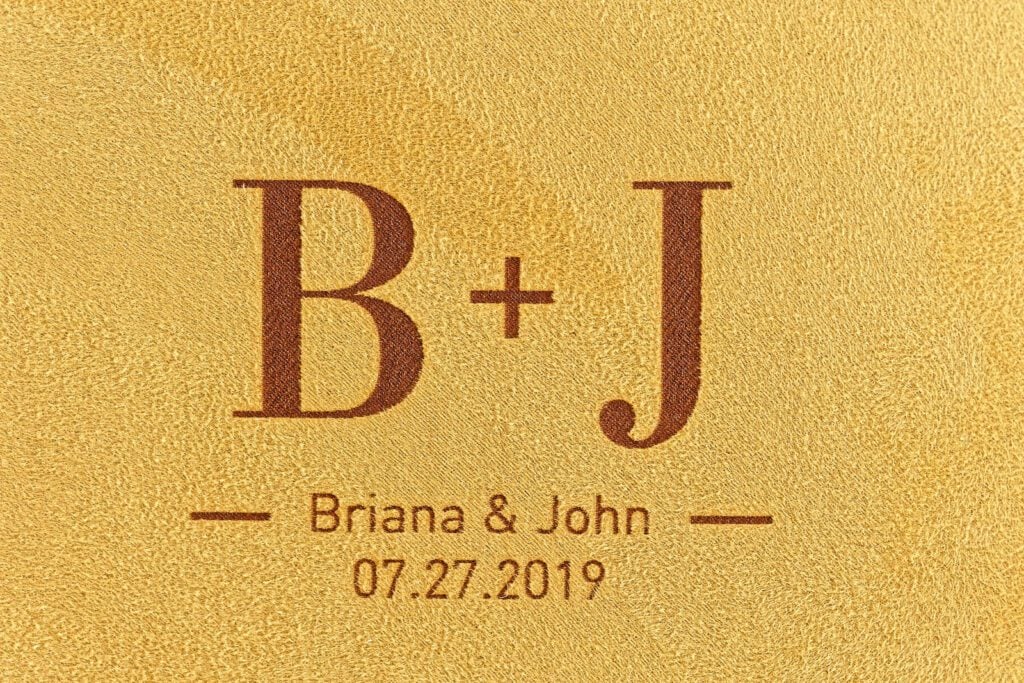 Custom Cover
We can customize each of our cover. Not only do we offer plenty of colors to choose from, but also the velvet can engrave with lasers to create.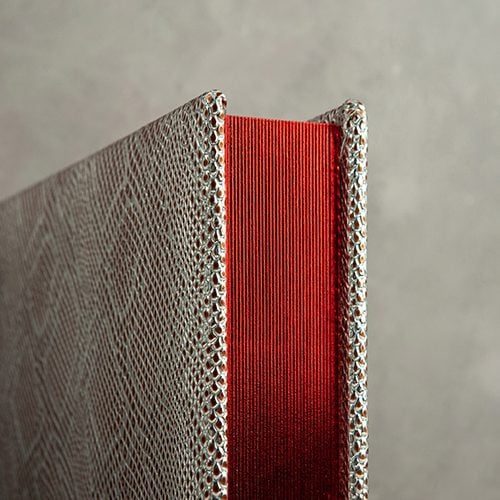 Gliding
In addition to the names engraved, you can add some colors to the edge of the pages. That's the gliding. Colors are gold, silver, shades of pinks, lavender, red and copper.
What colors are available for velvet photo album covers?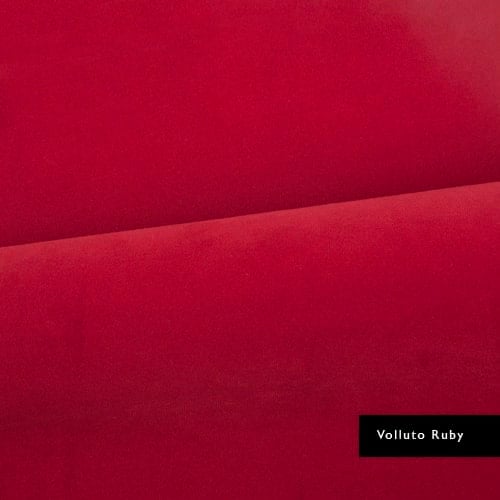 black, brown, red, pink, blue, orange, purple, etc.
Alternatives to Velvet Album
If you feel that the velvet cover is not for you, be reassured, we have other options for photo-books.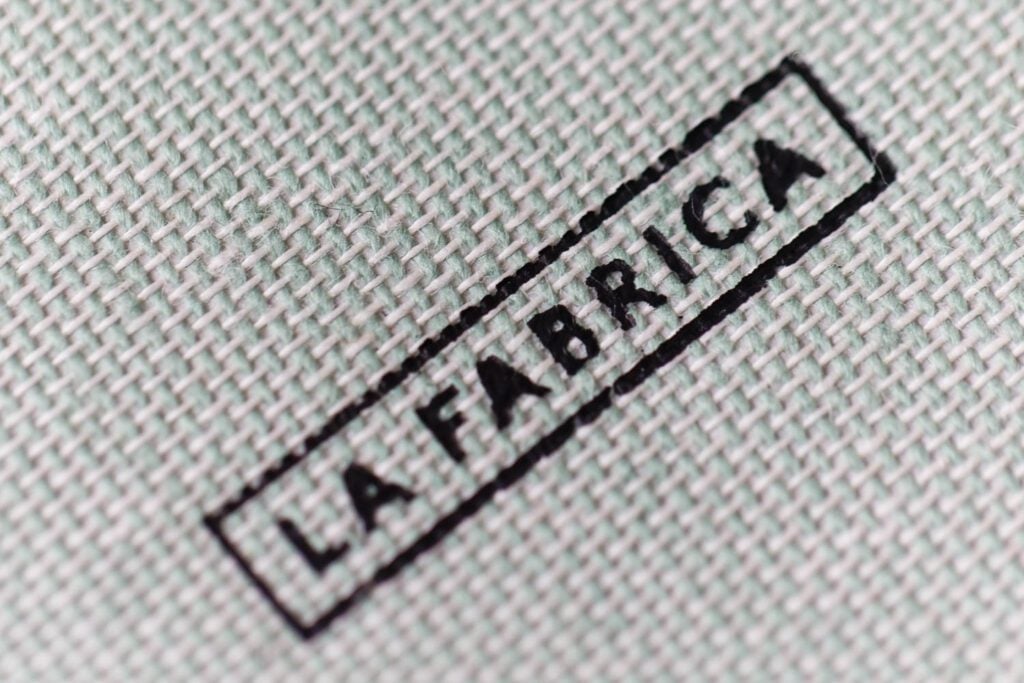 Linen
The linen material is strong and offers a high durability. Its texture is rougher, simpler, classic. Like the velvet the linen will fit people who are ready to take care of their album before any manipulation.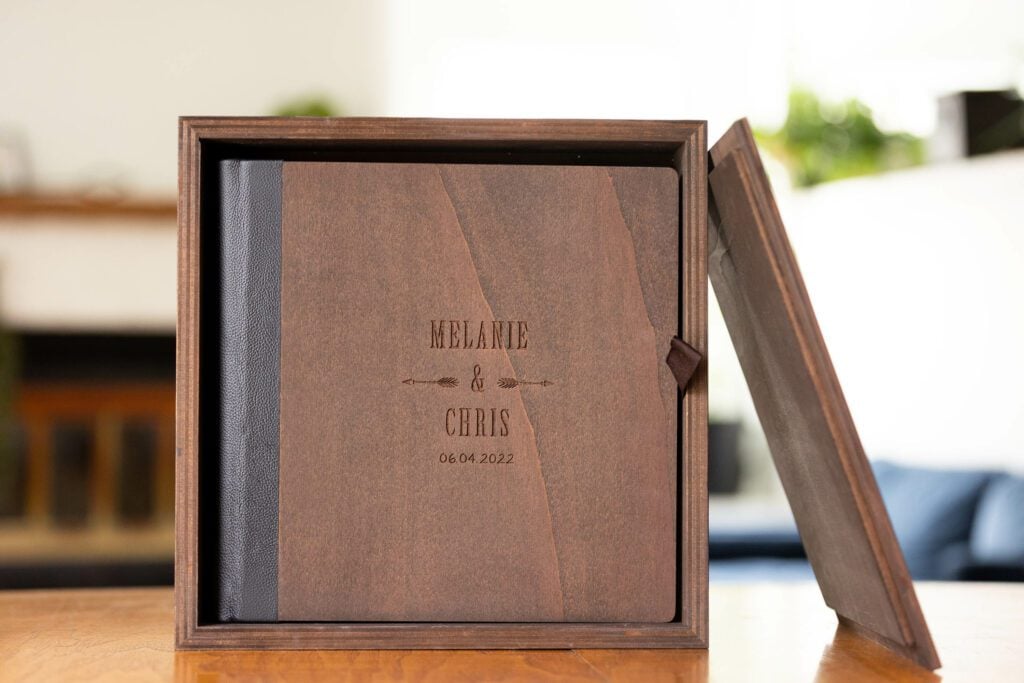 Wood
The wooden cover wedding album is one of the favorites of the brides and grooms and a best-seller. It comes in three shades of woods, and bunches of options for the spin that are made of leather.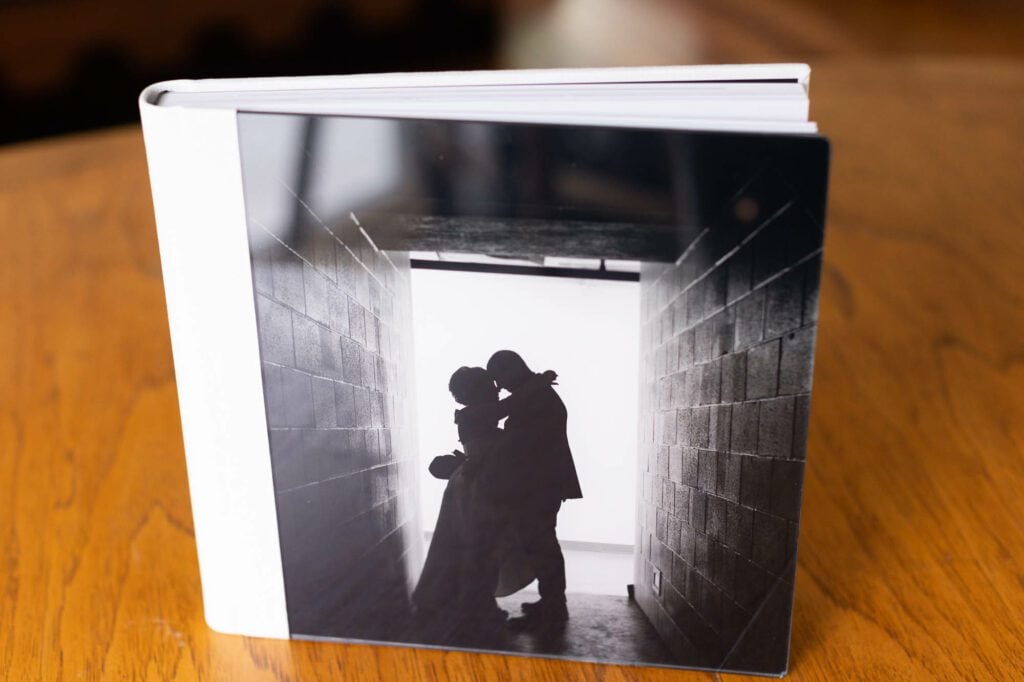 Acrylic
The Acrylic album features a sturdy, chic and personalized cover with a photo of your choice. Its design is modern and minimalist. It's also called the plexiglass cover. The back cover is made in another material of your choice, offering even more options to compose your perfect keepsake.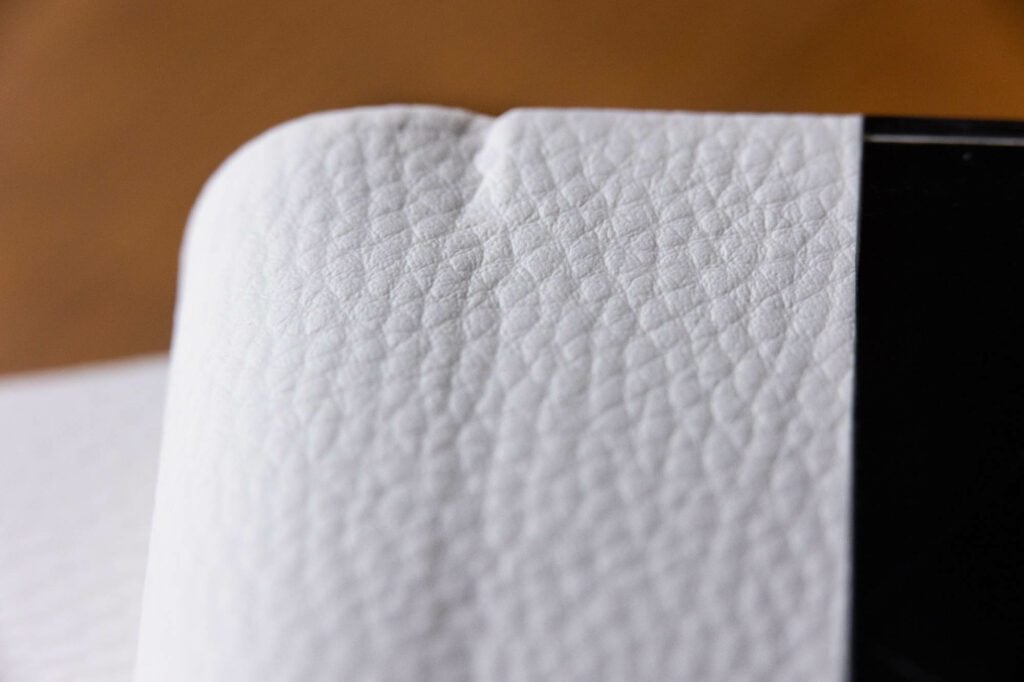 Leather
Leather is the oldest material used for book covers. It's by nature extremely resistant and stain proof. Its texture is pleasant, warm (reminding the skin texture).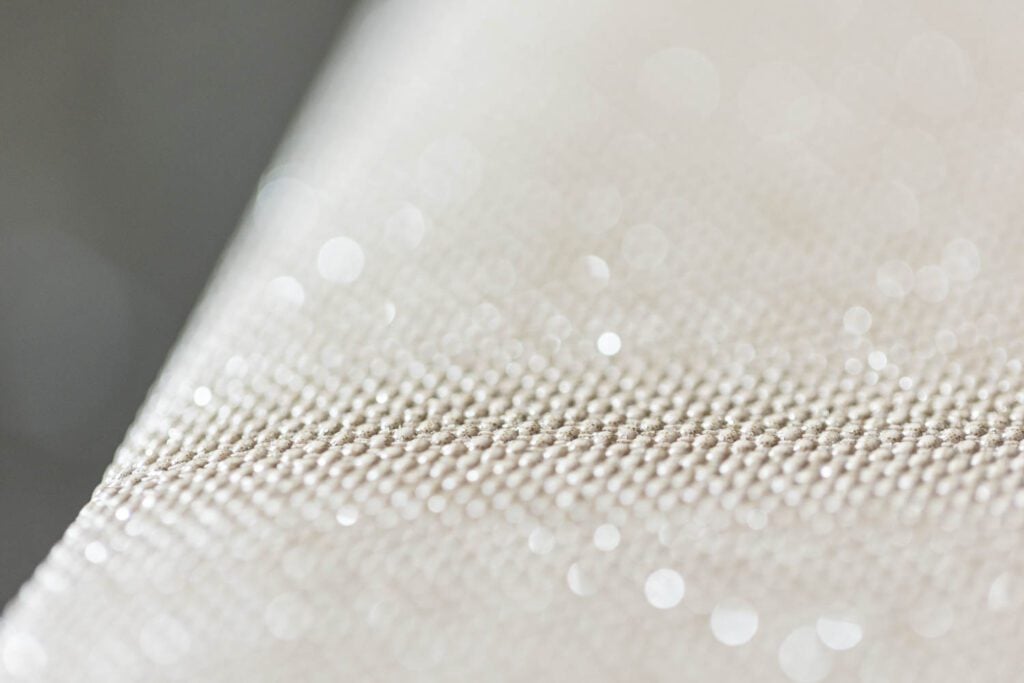 Synthetic
If you want animal-friendly materials or girly styles, you will find what you love. We have fake sneak or heavily glittered tissues shining like stars.
Conclusion: Why are velvet photo albums a great keepsake for a family photo album?
Unique soft touch experience
Is texture creating a unique experience for the viewer. There is synesthesia between the soft aspect of the material and the soft nostalgia of memory.
That's a texture that would work as well for baby albums.
The revenge of a vintage material
After some ages of glory in the '70s–80s, this material was not trendy anymore. Today this vintage material comes back to please newlywed couples.
How to order your velvet album today?
Select your pictures using the web gallery
Divide your number of pictures by 3 and that will give you the number of pages you need.
Let us design the layout
Validate the layout
We send the digital files to our lab for printing
The lab ship your album directly to your home
Common questions
Can I order a custom velvet photo album with my own design?
Yes, you can, we just need the design with the right vector format  .AI or.EPS.
How many pictures can a velvet photo album hold?
Our entire collection can be upgraded up to 240 pictures with 80 pages.
Does the velvet photo album come with a slip cover or a box?
It comes with a box to protect your treasure.
Are there any free shipping options for photo albums?
Yes, all shipping is free.
We want to make a gift, can we add a personalized note?
Gifts often come with little notes. Our lab does not offer this option. We can deliver it to your home and you can then give the gift to your beloved ones.
Can I add a plexiglass cover with this material?
Yes, it's a nice customization. It will increase the final price of the product.
How long does shipping usually take for a velvet photo album?
We guarantee a maximum of 2 months for delivery. Though it's usually less time, around 1 month.
Can I add table numbers and guest book pages to a velvet photo album for a wedding?
Yes, we can personalize the layout to please you. But it means you can include fewer images with the same number of pages.
Are velvet photo albums available in black?
Yes, check on the option, black is a very nice choice.
Are there any additional services, such as picture editing or design help available?
Yes, we can retouch each image with some extra cost, depending on the work needed.