THE WOOD ALBUM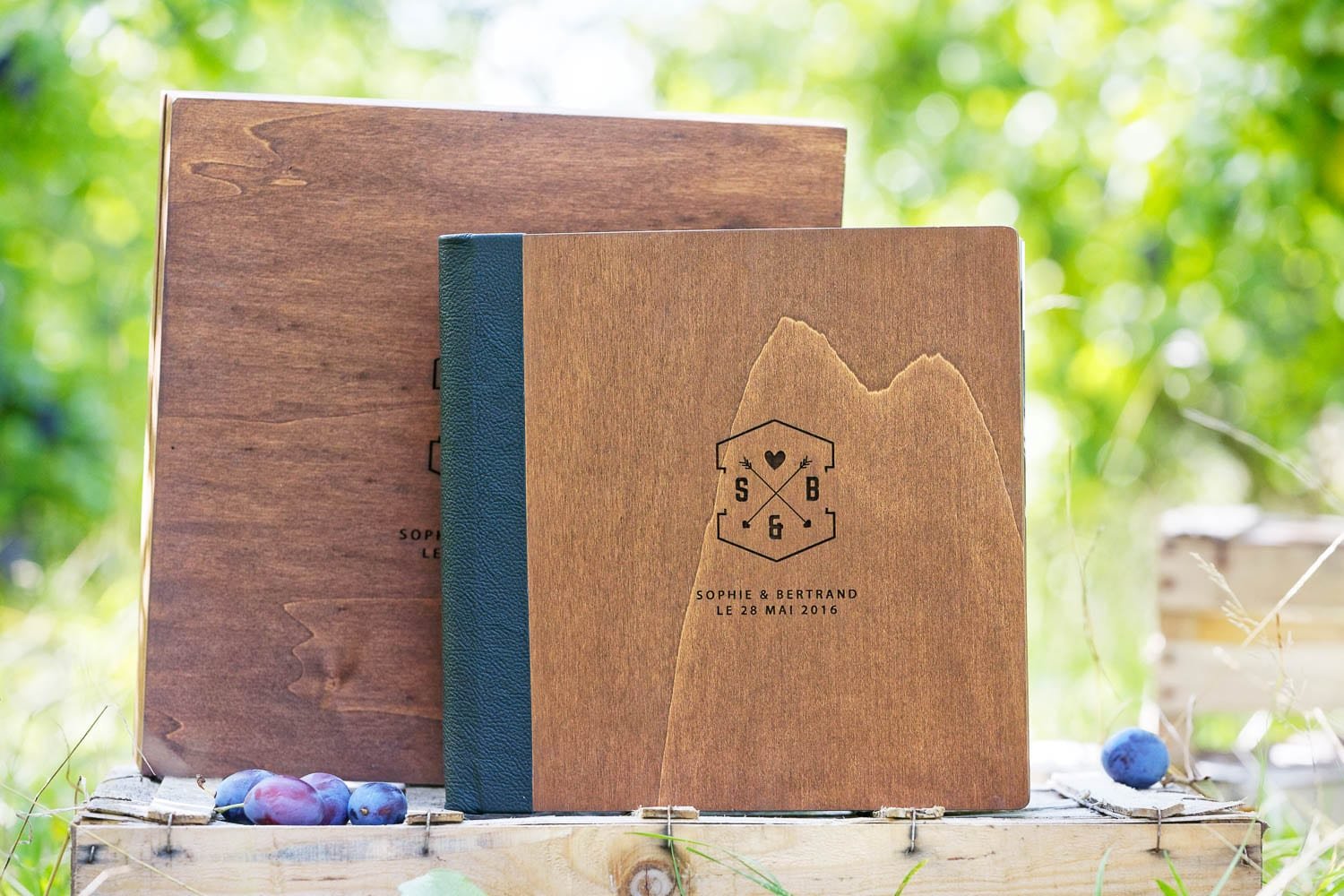 NATURAL WOOD FOR YOUR WEEDING BOOK
Natural wood, available in brown or black tint. On the top of the cover, a designed logo and/or we can emboss a text with your name (16 characters maximum). They make the spine of the book with genuine leather.
The Wood album includes a wood box with the same logo/text on the top. Size is 12×12 inch (the box is 14,5×14,5″). The wood is a simple but noble material that will last in time.
Available for Bride and Groom and 8×8 inch for Parents.