Ultimate Guide: How to Use Engagement Photos at Wedding
We can't encourage our couples enough to have an engagement photo session before their big day. It really makes a difference in your wedding photography. It helps couples to know their wedding photographer, helps to learn all they need to know for their big day: the pose, the light, the direction. On the D-day you are less nervous, in a better mood. You show more confidence to reveal your true love faster (so it saves time). As a result we have a better picture that reflects both of your personalities.
So now that you have been granted a ton of pictures, select your favorite engagement photos and let's see how you can get the most of them. We have gathered ideas, we hope that we help you in planning the perfect dream day.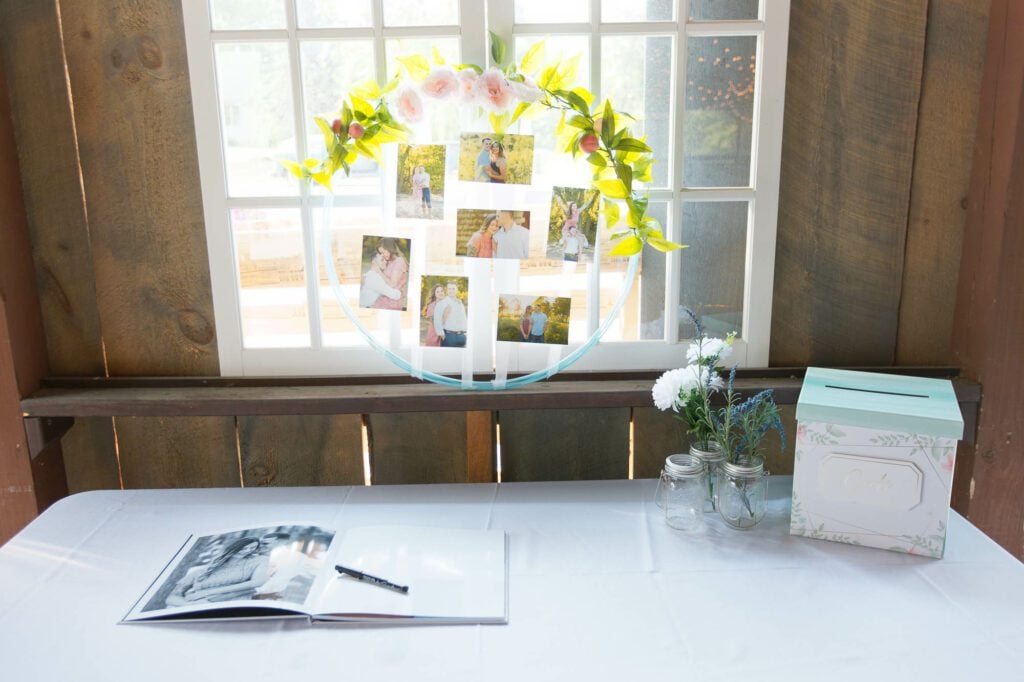 How to use your photo Before the wedding
Save the date
Those are the announcement cards. You tell people to reserve your date. Use some images of you.
Invitations
Those are the official invitations you send to your guests with all the information they need. Upgrade them with more images of you.
Photo stamps!
Did you know that you can go online and print stamps with pictures? When sending your save the date and invitations that can be a funny way to personalize things.
Bride and Groom Website
Today, most couples would have a wedding website to centralize all the information. You can have a page telling your story and a photo gallery showing your favorite engagement photos.
Holidays Cards
Don't wait for your wedding day to use your pic. You can showcase them in your holiday wishes.
Framed Print in Your Home
We always recommend that couples print their photos! Print some canvas, poster, framed them and hang them on your wall!
Share Your Engagement Photos
Once your gallery is released, share it with your family and friends! They are always happy to see new pictures of you.
If you had your hair makeup trial before the session, don't forget your makeup artist!
Create a Time Capsule
If you don't know what a time capsule is, you should check it now. It's a funny way to make a surprise in the future, to yourself and your kids.
Social Media
Update your social media profiles, publish photos on Facebook, Instagram (don't forget to give your photographer credit photos).
How to use your engagement photos on the wedding day
There are plenty of options for your event. You can use them as decorations, present them, use them to customize all kinds of things!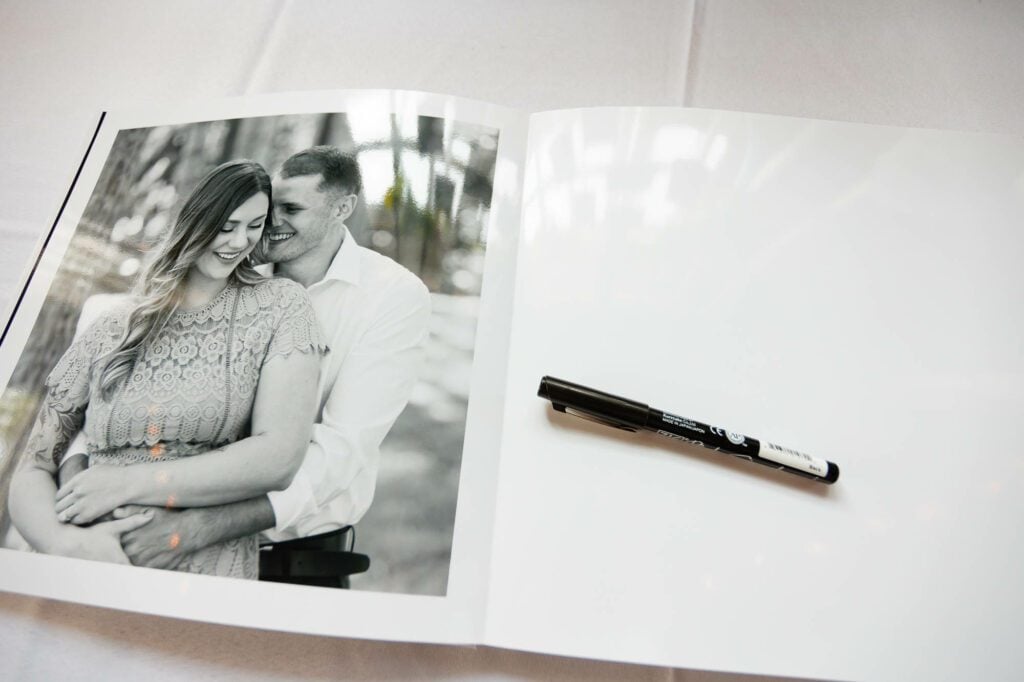 Slideshow During Rehearsal Dinner or Reception
Create a slideshow (or a video presentation), that you can show during your rehearsal dinner, or during your reception. That's work we handle if needed.
Bridal Party Gift
As wedding photographers, we have seen some clients offering all kinds of little gifts to the members of their bridal party. Indeed, today you can print photos on almost any support, so let's be creative.
The two best ideas I have seen are personalized socks, or ties for the groomsmen. And temporary tattoos for the bridesmaids.
That said, there are tons of other options: keychain, mugs, magnets, phone cases, puzzles, pillows, water bottles or tote bags, just to name a few.
Gifts for family
Sharing your images through the web gallery is great, but giving a real print is somehow better.
You can for instance offer a framed print and offer it to your dad or mom to thank them for being amazing parents.
Your grandparents' family walls might need a little refreshment.
Ceremony program
You can customize your ceremony program with a picture of your photoshoot.
Guest book album
The guest book album features a special layout including some white areas for people to sign.
We really love this idea and we have included it in several of our packages.
Despite the fact that it's not a wedding album, if you take good care of it, you can keep it for decades!
Photo-booth
We present one of your favorite shots on the screen of your photo-booth.
Print on a Easel
You can print a poster, a large framed print or a canvas. Showcase it on a nice wood easel and install this near the gift table. Tips: choose frames that you like, you can reuse them afterward!
Sign-in Board
Create a beautiful sign-in board including a portrait of you in the middle. Today you can easily print on wood or canvas.
Print on a Banner
If you get married in a huge venue with several reception rooms such as a hotel, or a convention center, you want to make sure your guests can easily find the room. Some brides and grooms will print vinyl banners and signs using their photos. Of course it depends on your location.
Guest Table
For your table centerpieces decoration, you can print and frame some pictures. Those can be a small gift for your guest, or you can bring them back home.
Decorative Photo display
If you want to share a bit of your love with your guest, you can set up a corner with a lot of photos of you.
For instance, you can use a large wood frame, and hang tons of 4 × 6 prints on a string.
Tips: you can include a variety of moments: your proposal captured, your last trip to a wonderful destination in the mountains, you kissing at sunrise, fun situations, your lifestyle, your hobbies, etc.
An infinite variety of options to personalized small things
Nowadays, you can customize almost anything.
If you get married in a winery, print some wine labels with your face on it.
Consider napkins, coasters, wedding menus or even your wedding cake. Yes, you can showcase a picture of you on it!
Weddings Favors
A lot of newlyweds would thank their invitees with a little gift. That's an additional opportunity to use your photos.
You can offer a paper bag of cookies (with your face on it), magnets, hot chili sauce, spice jar, etc.!
Related Questions
Do you use your engagement photos for your thank-you cards?
If you have already sent some save the date and invitation with your pictures, you would prefer to use your wedding day picture for your greetings.
Do you include engagement photos in wedding albums?
The wedding album is a high quality album that we design in our studio. It's a foundation of your family's story, a precious heirloom that has a coast.
For your engagement session, we recommend using the guest book album which is a more affordable album. Select the images you prefer (with great light, great poses, that looks natural) and we will create the perfect keepsake.
Do you use the same photographer for engagement and wedding photos?
Yes. One of the goals of engagement sessions is that clients feel comfortable with their wedding photographers. Indeed, being in front of a camera is not natural. A lake of confidence and you won't show your true personality. Good photographers would also work with clients to pick the right clothes to wear (color palette, style).
That's why it really makes sense to hire the same professional to shoot both events!
When should you share engagement photos?
Our clients would share their gallery right after we release it. It's usually one year to six months prior to the wedding.