Why Offer Photo Booth for Weddings
You are planning the biggest event of your life, and you are wondering if you should take a photo-booth or not for your perfect dream wedding? Is it worth it? Is that just a stupid idea? How to take advantage of your photo booth.
We will cover here a large view of the question. It will take you less than 10 min to read it and you should learn everything you need to make your decision!
Let's dig into it.
When do photo booths become trendy?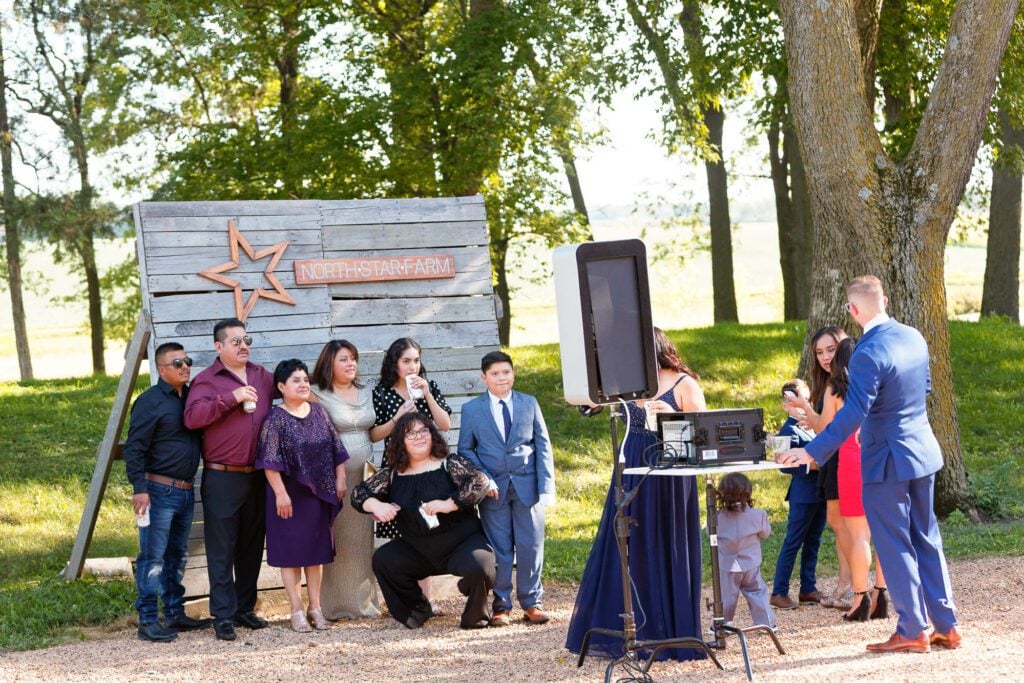 If having a professional wedding photographer for a wedding has been trendy for more than a century, we only started seeing photo-booths on weddings after 2000. That was thanks to new technologies allowing portable photo booths: digital cameras, tablets, and portable photo printers.
Today they are widely spread among weddings without being mandatory. Thus they remain a choice from the bride and groom, even if most of the bride and groom are happy to have free photo-booth on their wedding day!
Testimony of a wedding photographer who first hated photo-booth
As a professional wedding photographer, I first look down at photo-booths. It took up a lot of space during reception (physically with the strong lights), and attracted all the people out of the dance floor.
At the beginning, photo-booth were mostly offered by DJs. I thought that finding a new product to sell was hurting the party. I didn't like them.
And then, all changed one night. I was invited (as a guest, for once) to my best friend's wedding. She used a photo-booth rental company for her reception. And guess what I did: I played with it all night.
And when I left the party in the morning, I had tons of photo strips in my pocket with pictures with all my friends.
Today I still have those strips, and I have changed my mind on photo-booth. I believe they are super great.
Different kinds of photo-booth design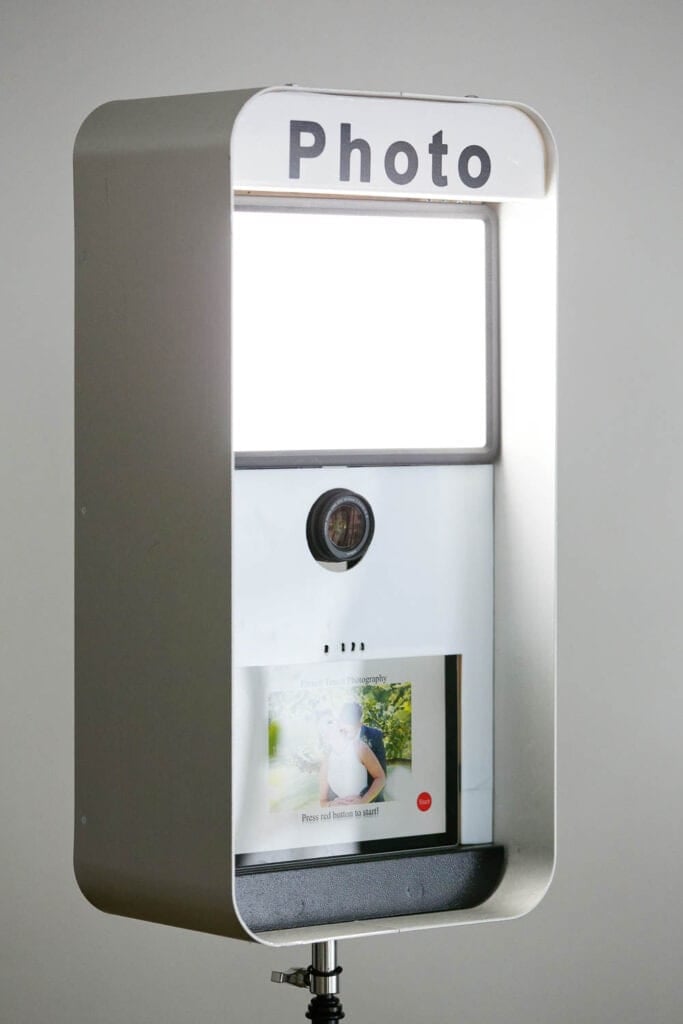 Although most of the photo booths are built using a DSLR camera, a tablet, a light source (flash or artificial light and a printer), there are a large variety of options on the market.
Open-air photo booth with kiosk
This is a simple booth, usually in a bow
Enclosure
This is an enclosure (sometimes inflatable with light), providing an isolated space for guests.
Green screen
The green screen allows you to change the background. Result is often pretty good.
Mirror
It's a combination of a full-length mirror and touchscreen TV. Those are pretty fancy.
Mini-iPad Photo-Booth
Those are composed of an iPad and a light. Pretty minimalist but works.
Different kinds of output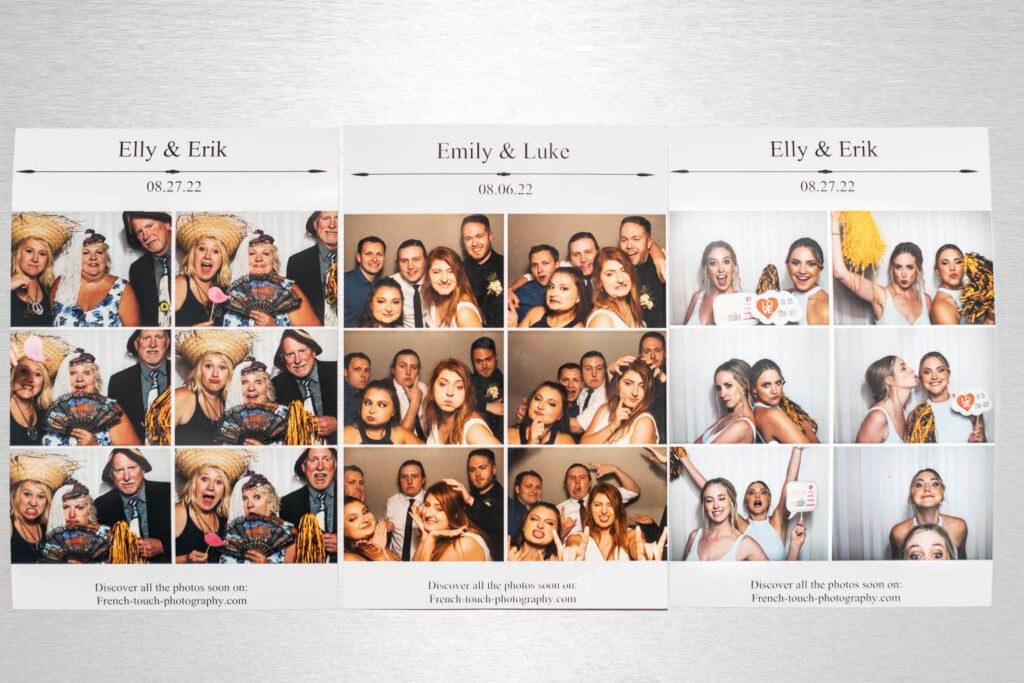 All photo-booths don't produce the same result, some will get you real photographs, while others provide digital images only.
Photo strip
Those are the 2×6 photo strips that we got at the old photo booth machine for printing passport photographs.
Prints
4×6, 4×4, 5×7 and other formats
Flip book
Those take several photos and merge them into animated gif, or, PNG. Those are digital files.
Video
Some Booths record small videos, sometimes in Slow Motion.
What is the average price of renting a photobooth
Photo booth rental prices can vary depending on many factors:
The type of machine you are renting
the type of print (included, unlimited or not)
the length of rental
props
background
the presence of an assistant
choice of an enclosure.
To give you a rough idea, the price of a basic set-up can go from $400 to $700, and $1000 to $1500 for a high-end service.
How much does it cost to buy a photo-booth?
Price of photo booths can be pretty expensive. If you want to buy one, you will need to spend between $1000 to $5000.
On top of that, you would need to buy software, and photo media for the printer.
What is the cheapest way to get a photo booth for a wedding?
For information, at French-Touch-Photography we are offering a free photo-booth with unlimited prints for all clients taking a package. Yes, 100% free making it hard to get it cheaper.
Now, if you are not planning a wedding, or if you have already booked your photographer, there are still ways to bring the price low with a DIY project. Of course, don't expect a high-end service, nor a nice machine! First give up on the photographs, given a print machine that costs $500.
Now, to build a cheap DIY photo-booth that will create digital files you will need:
An iPhone or an iPad (they take pretty good image and you won't need a DSLR)
A photo-booth app (you can find plenty of them on the App Store), or just ask a family member to take the pictures.
A photo-stand or tripod
A system to hold the iPhone to the pole/stand.
A Light Source (it can be a halogen work light)
Polaroid the easy DIY alternative
If you are wondering what you can do instead of a photo booth at your wedding? The answer is polaroid, they are a great alternative. That said, they come with a substantial cost. Tips: check on Fuji Instax instead: they are smaller, but way cheaper than polaroids.
Make the calculation, it might be more economical to rent a photo-booth for your wedding from a rental company!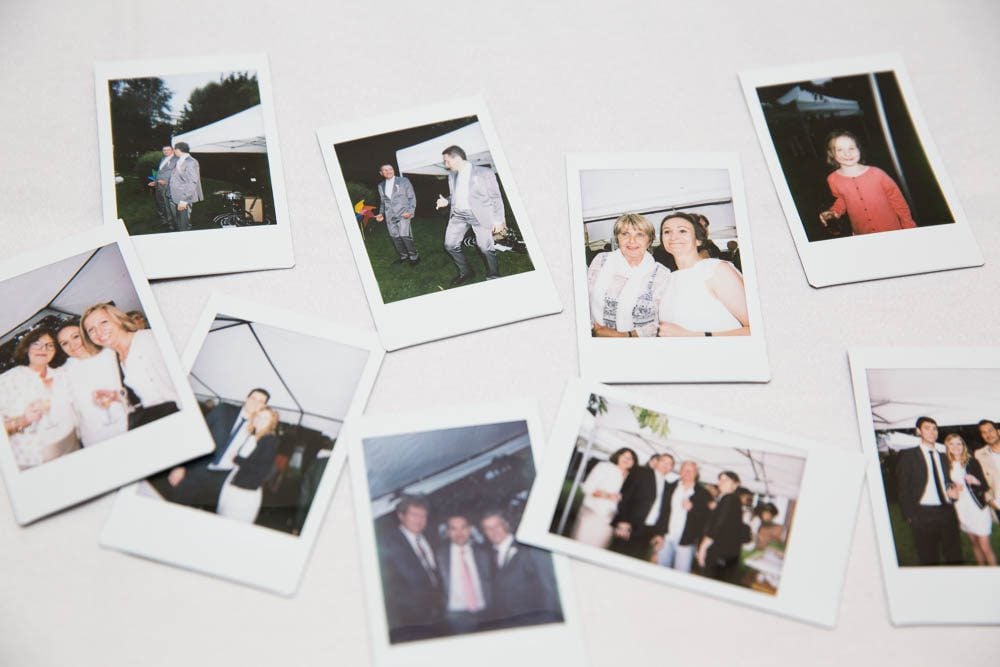 How to have the best pictures
Props
Props are not mandatory but provide a touch of fun and originality. TIPS: You can find cheap props on amazon.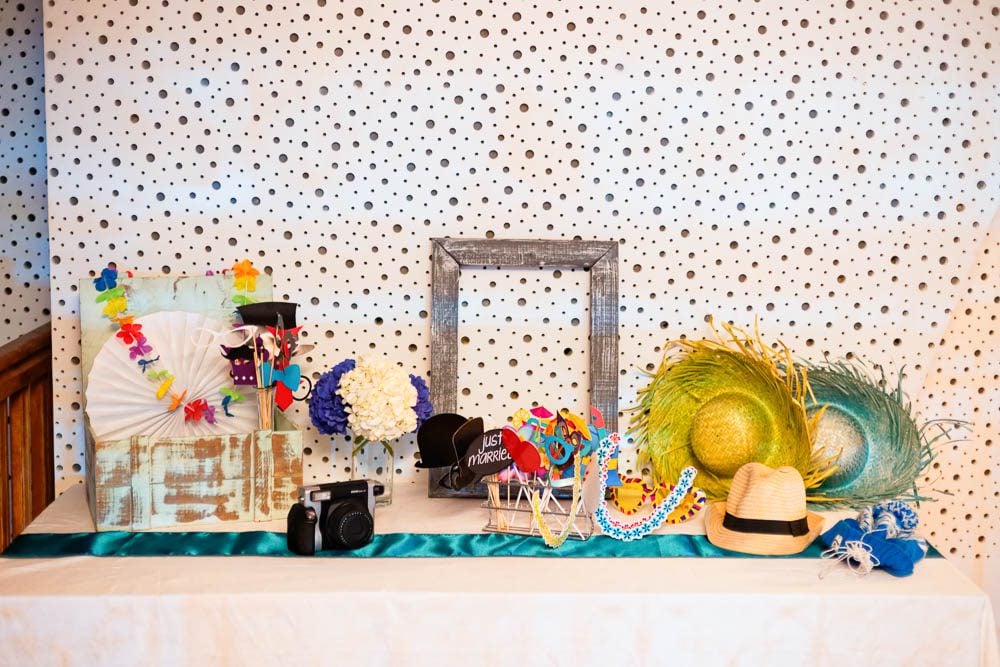 Ask the DJ to make an announcement
Ask DJ to make a quick presentation of your photobooth so all your guests are aware of it.
Depending on how many hours you have, make sure to communicate on the closing time. Indeed, most of the guests will wait for the last minutes to get their pics taken.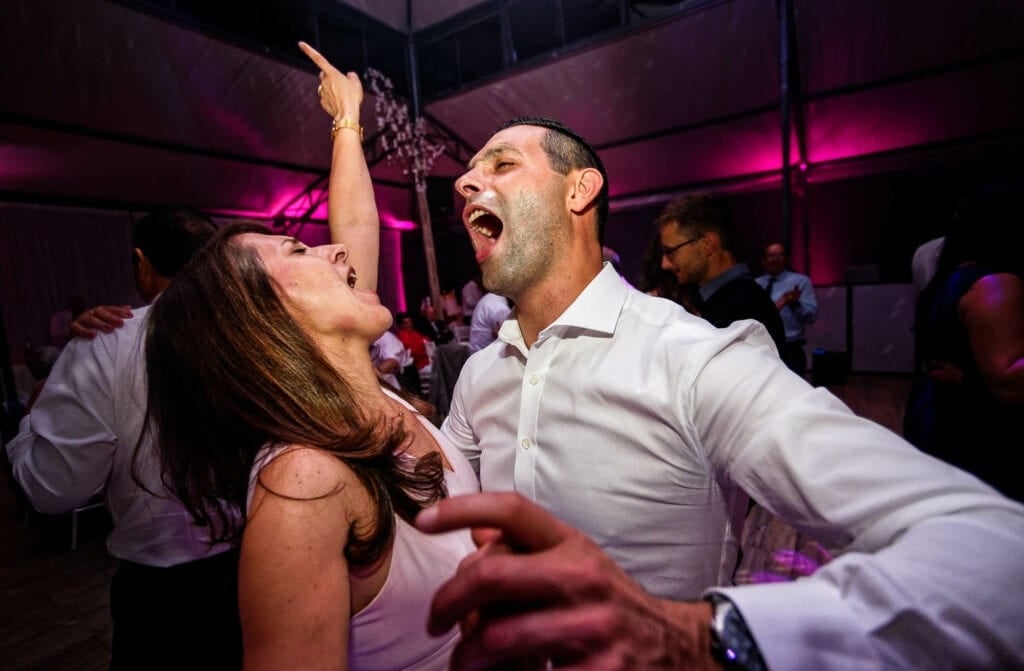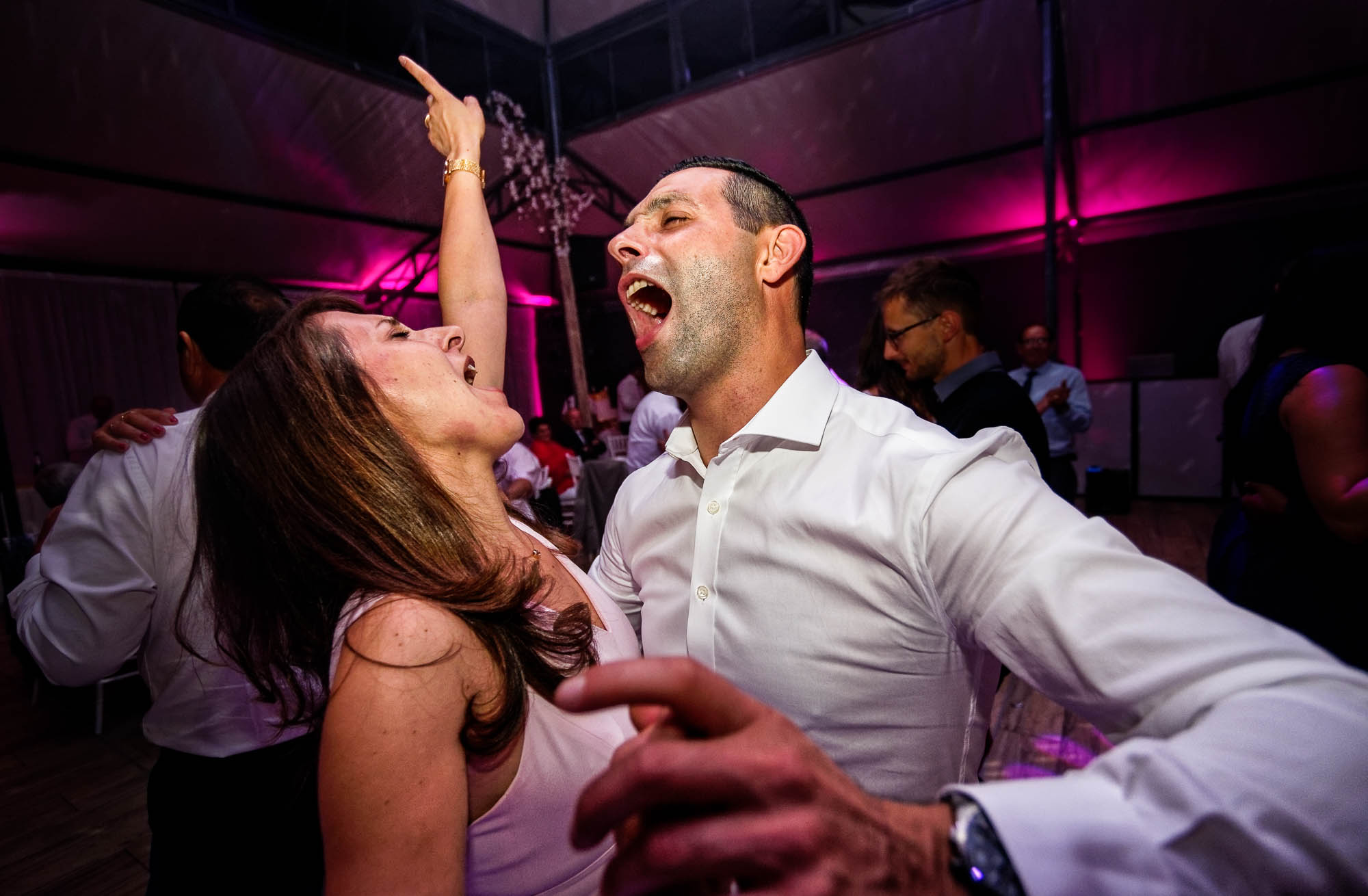 Plan enough hours
Don't stop your animations at the beginning of the dancing. It's better to have it until late at night. If needed, consider adding extra hours.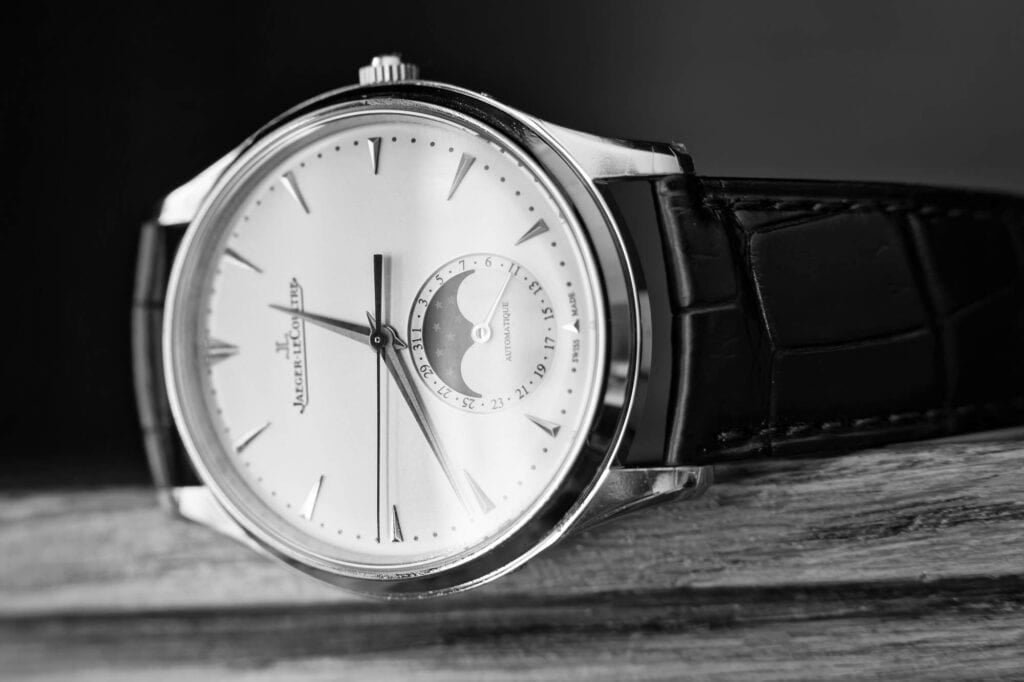 Backdrop
Usually, a plain wall would work great. That said, a personalized backdrop of scenery can add a touch of entertainment.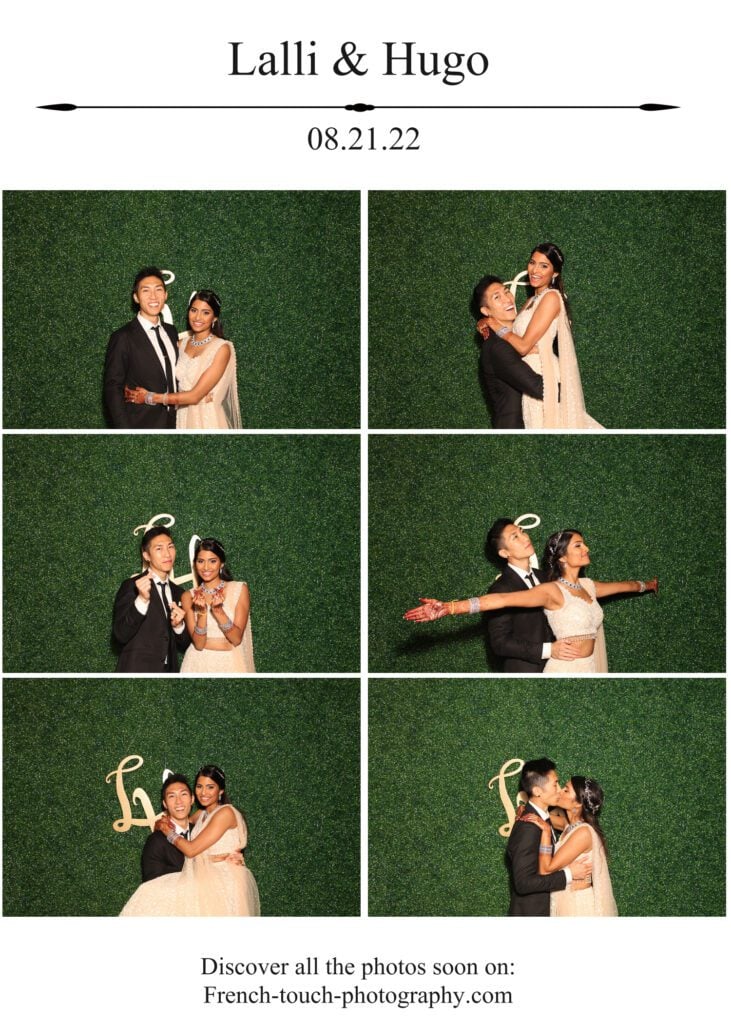 How to make the best of your photo booth photographs
Assuming you got some photographs out of the machine, what can you do with them?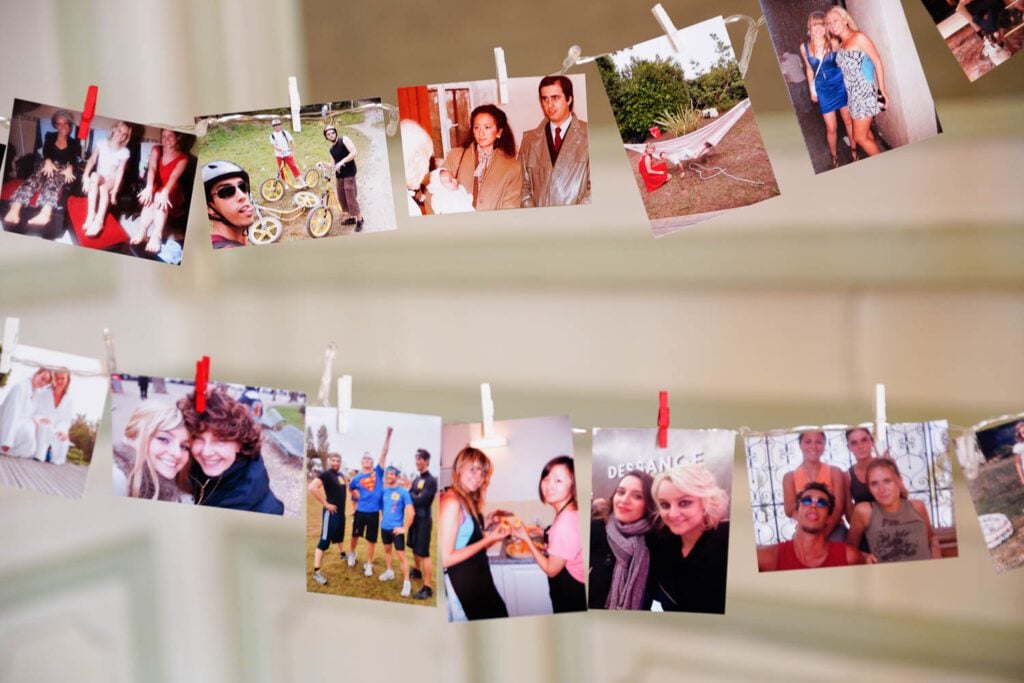 Hang them on a photo-display
Find a large frame, attach a string and hang them on the string so all your friends can enjoy the images.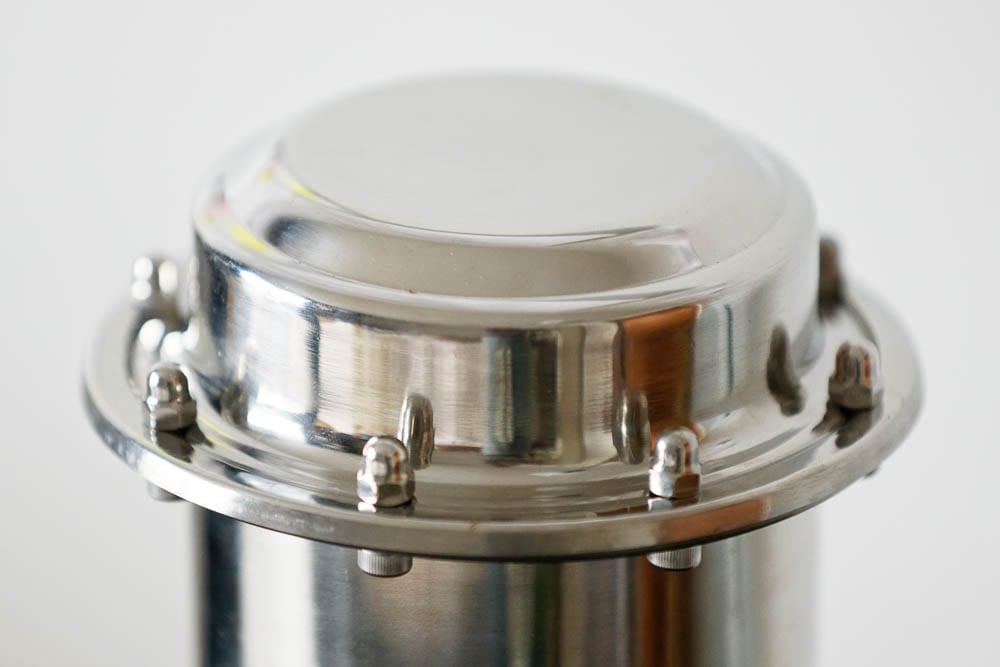 Bury your prints in your time capsule
Would it be funny to rediscover your pints in 40 years? Burry you all of them within the time capsule (also include the most important moments of your special day).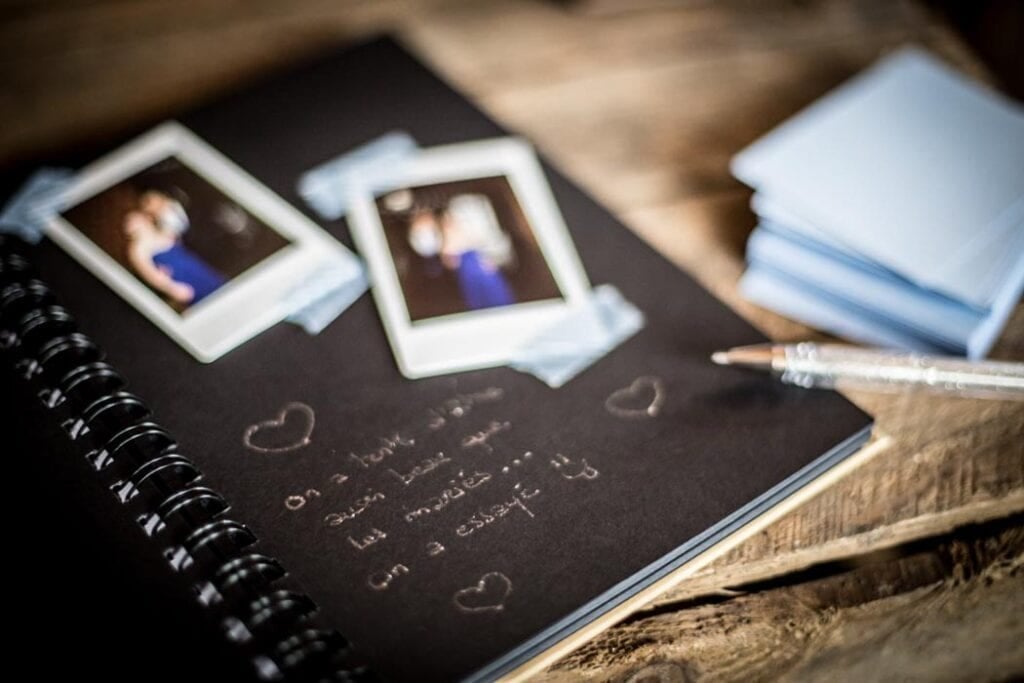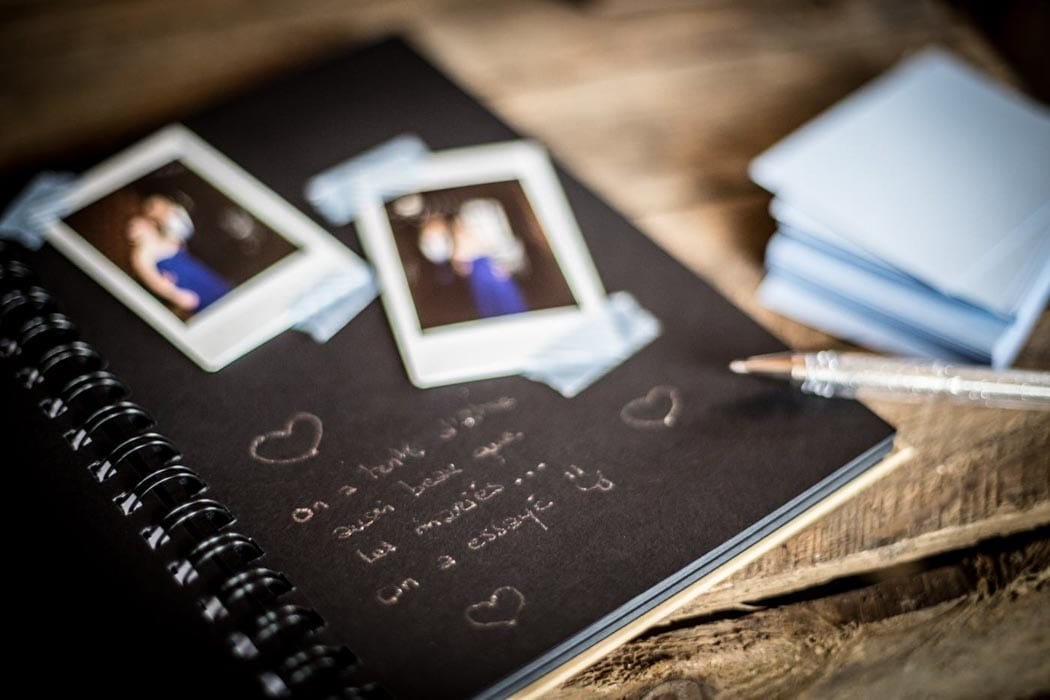 Glue them on a guest book
Using acid-free glue and acid-free markers, glue the photographs on to a traditional guest book and have your guests sign it.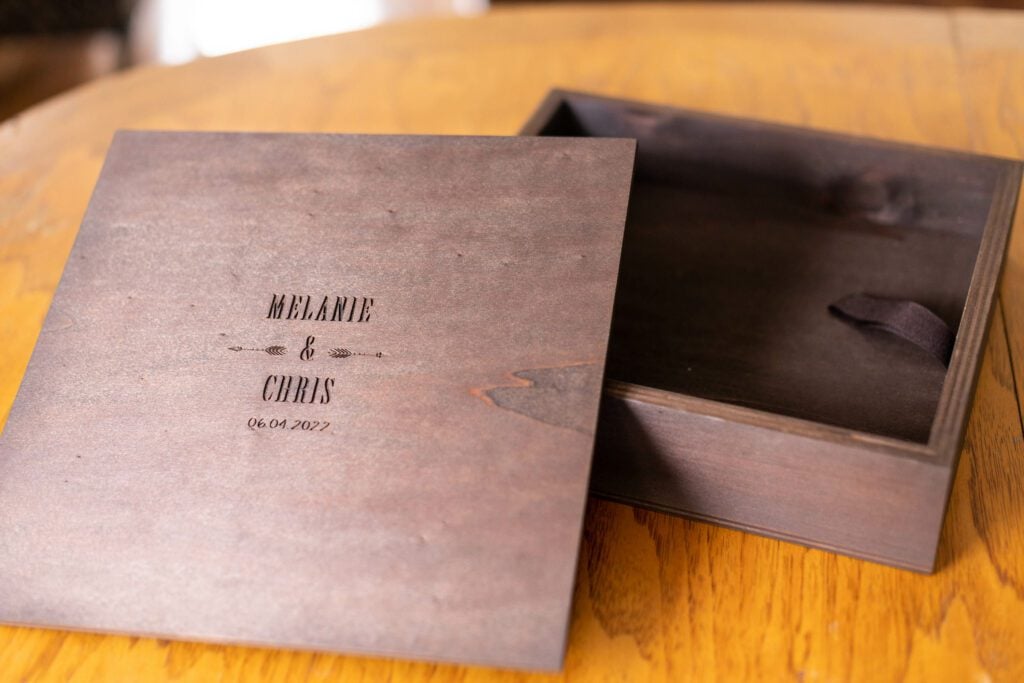 Store them in a box.
Conserve them for the future. The way to take care of your prints is an acid-free hermetic box, in the shade, far away from heat and moisture variation.
How to make the best of your photo booth digitals
You will assume that you have access to the digital files (.jpg).
Include them in your wedding album
If you got some crazy pictures from your best friends and family members, include them in your wedding album.
We can create a spread with a simple layout of 9 to 12 images. You might as well consider adding more pages to your album (which will therefore increase the price of the wedding album).
Create another dedicated album for your photos
If you have a lot of crazy images, you might not put all of them in your wedding book.
A solution is to create a simple photo book (similar to the one we are using for the wedding guest book). Those albums are cheaper than the bride and groom one, but should last many years if you take care of them.
Is a photo booth worth it at a wedding? 6 Good reasons to rent a photo booth.
It's fun.
The major reason is the entertainment side. That's simply crazy fun.
It gives you other kinds of photos that photographers can't take.
As wedding photographers, we have seen some parents, grandpa and grandma making silly faces that they would never do in front of our camera!
It Creates cohesion and encourages social interaction among your guest
Different kinds of friends and family members will have fun together. The booth is often a good pretext to interact.
It's a nice keepsake.
Your guests will leave your celebration with amazing keepsakes in their pocket.
You can customize it
You can easily use a custom logo, photos from your engagement session to make it unique.
Our wedding is one lifetime event
You might regret in the future not having those silly faces!
Another opportunity to rent a photo-booth
Photo-booths rentals are not reserved only for weddings and can actually be rented for all kinds of parties and celebrations:
Bachelorette party
Bridal shower
Birthday party
Bar and Bat mitzvahs
Corporate events
Business events
Graduation party
Fundraiser party
Did you know that we offer a free photo-booth with our packages?
You might be interested to learn that each of our wedding packages include a free photo booth with unlimited prints.
Contact our studio right now to learn more about our pricing and services!