Photo Wedding Thank You Card
Right after the wedding, the newlyweds have a few obligations. The Wedding Etiquette (or tradition) required the bride and the groom to send thank-you cards to their guests. Not only to the ones who assisted the celebration, but also to the ones who sent gifts.
For a big wedding with more than 300 guests, that would be a lot of work! Not to mention that the bride and groom have to select their favorite photos for their top wedding album.
The goal here is to be polite, expressing gratitude and appreciation to the guests and family members.
Cards can be blank, but are often printed cards, with a pre-printed thank-you message. However it's a nice touch to include a handwritten thank-you note. It's more personal and heartfelt.
The card will focus not only on the bride and groom day but most of all on  how thankful they are.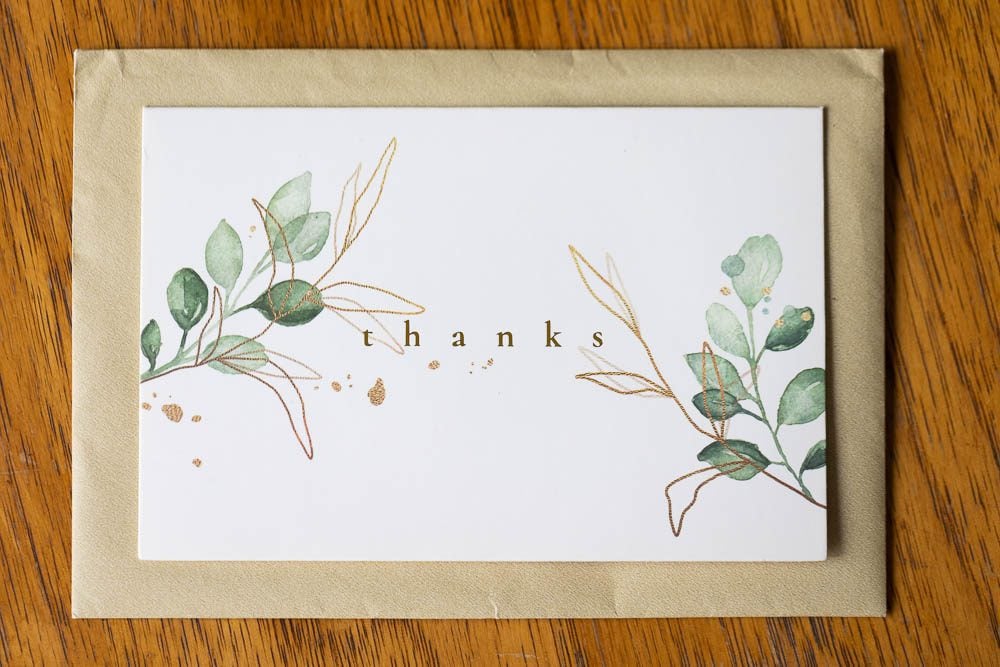 What is a wedding photo thank you card
The wedding photo thank you card is a type of card that uses one or several images captured by the wedding photographer. That's a more personalized way for newly married couples to share the best moments of their wedding day with their guests.
It's also meant to be used as a keepsake that guests can keep framed, on the fridge, or in a photo box.
What is the difference between a photo wedding thank you card and a regular thank you card?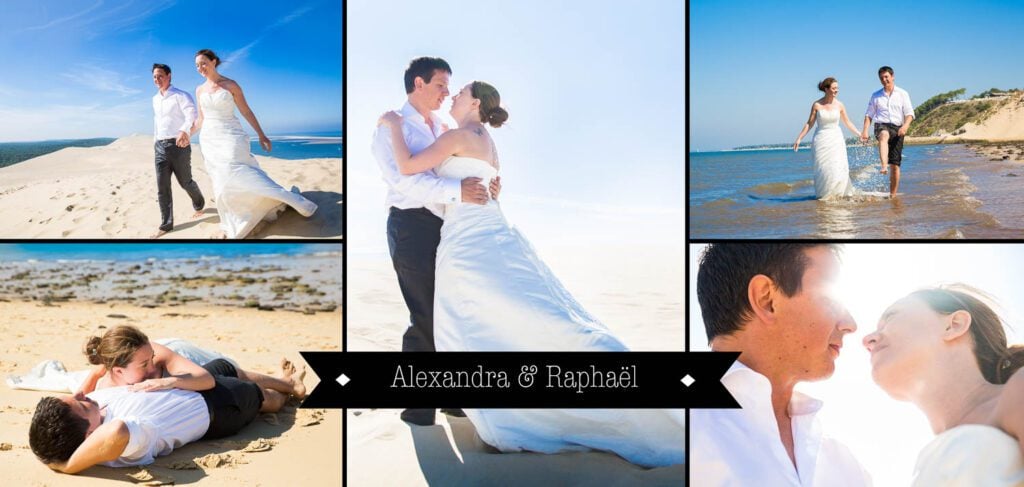 The only difference is that a photo card uses, as suggested by its name, one or several photos, while a traditional thank-you card can be a nice blank paper or a card printed with a nice design.
Off, printing images with a good quality would require a better quality printing than just a basic card (more colors, higher definition, quality of paper).
Can you add photographs with your card?
Many couples add a personalized print (or a few), to their thank-you card. They can pick a portrait of their guests, or an image showing a funny moment where they are included. It's a perfect way to acknowledge their presence, and to show them appreciation.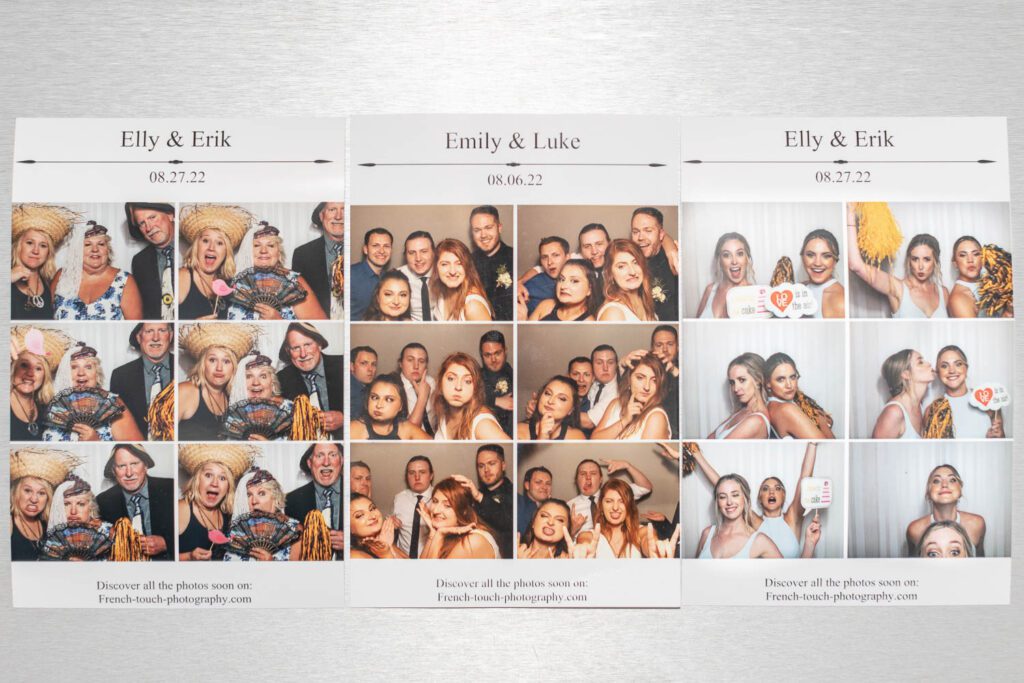 Size and Format
When you start to shop around, you will see that there are a ton of formats and sizes. Vertical, horizontal, square.
The cards can be made from one panel (flat) to two panels (folded). The most common format is typically around '4×6 inches or 5×7 inches.
Material
The paper has an impact on the final price, especially if you take the premium cardstock paper. But for handwritten notes, better order the best paper.
If you want to pick a texture that you like, it would be easier to ask your wedding stationery designers who would have samples to show you. Choosing the same on who did your invitations would create a continuity.

Design & Customization
Where can I view examples of photo wedding thank you card designs?
You have two options to select examples of design: on-line, or at your wedding stationers
Keep in mind that a good design, just like for photo albums, is very important to enjoy the images.
What kind of design is best for a thank-you card?
The only limit is your imagination. Modern and minimalist, retro with texture, vintage with sepia filters, floral, magic with stars.
Can I customize my photo wedding thank you cards with foil?
Gold foil embossing is a pretty fancy option that a lot of stationers offer.
Can I add an icon, wedding logo to the thank-you cards?
Yes, you can. The only thing to consider is the readability. Some designs made of large prints (example sign-in posters) might look weird in small. What more don't expect to keep the exact true colors?
Envelops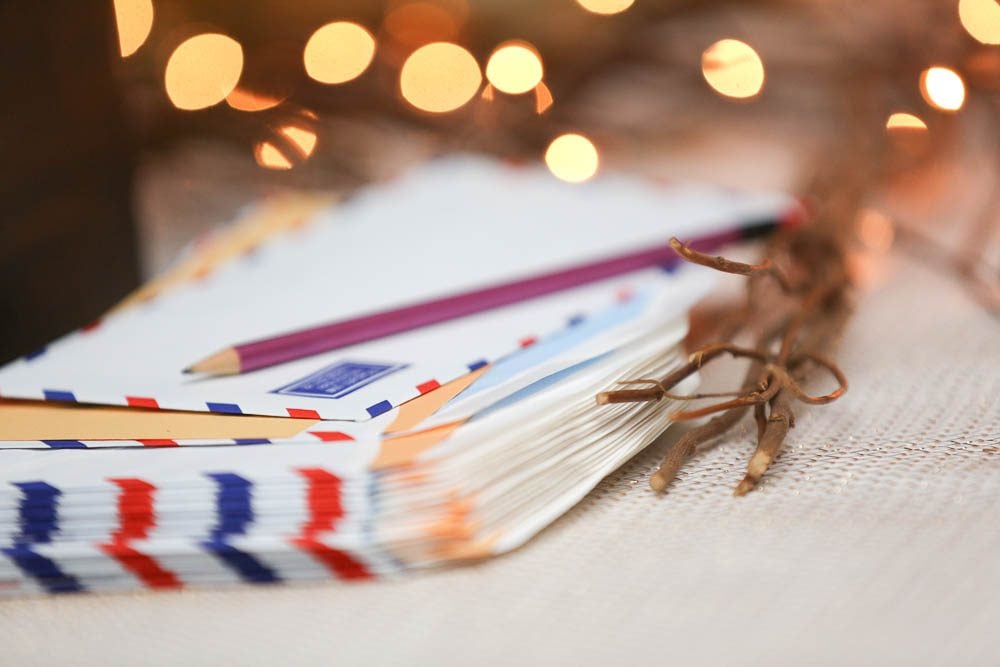 You can choose customized envelopes to match cards. The envelope is to the card what the cover is to the photo album. Choosing a custom design would create something unique, something that reflects your personality.
You might as well extend your wedding theme on the envelopes and the cards.
Lastly, when you shop for your favorite card, keep in mind that the price of a custom envelope can significantly increase the cost.
Stamps
When shipping your mail, you would need a stamp. A funny personalization is to print stamps using one of the bride and groom portraits. That will make your mail standout!

When sending your wedding, thank-you card?
How long after the wedding should I send the thank-you card?
It's recommended to thank people within 2 to 3 months after the wedding.
For a big wedding that can be a pretty overwhelming task to add to the couple's to-do list. But it's important to have it done. Some good advice would be to give you each day a number of cards to write. Consider that you should do it only once in your life!
And if you end up being late, it's better to send them late, than skipping it.
Would you need to send a thank-you card if you do a baby shower?
Yes, the proper etiquette is to send cards after a baby shower, especially to people who gave you gifts. Sorry.

Thank card wording for wedding
Now that you have picked your image, select your design, paper, format, envelopes, you are wondering what you should write.
What should I write in my wedding thank you cards?
Use a sincere and true tone
Avoid generic messages and false sincerity
Be grateful
Acknowledge their support
Be personal
Mention the message they left in your wedding guests book.
Remind them a moment of the day your share together
End with warm closing
Use "with love and gratitude" or "Forever thankful
Signature
Both of you should sign the card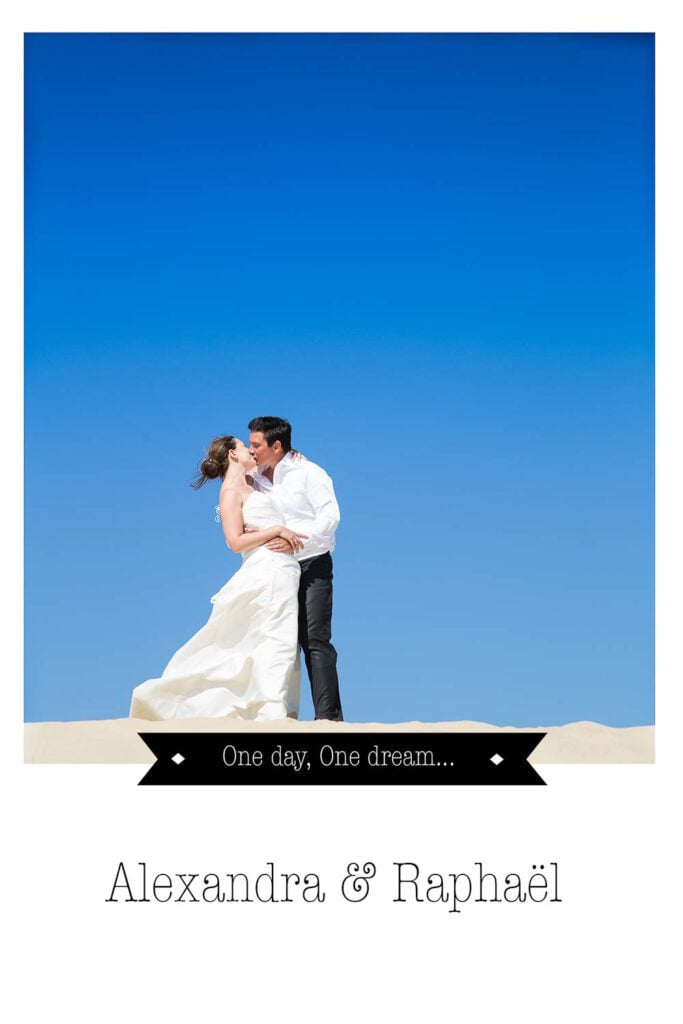 How to be thankful for a gift? How do you say thank you for wedding money?
When thanking for a gift and money you can mention the gift, explain how you are using it, or are planning to use it. You can explain how it supports you and how you value it.
Acknowledge the generosity of the guests, their thoughtfulness and kindness.
Conclusion
A wedding is full of traditions to follow. Thank you card is one of them and should not be seen as a constraint but an opportunity to extend your wedding a bit.
Keep a card for you in your wedding box
If you print 100 or 200 cards, you might have some leftover. You can keep one, with the rest of the wedding stationery, inside the wedding box that comes with all our wedding albums.
International delivery: a price to consider!
If you mail cards internationally, keep in mind the post format and the shipping fee associated. Too large envelopes can quickly be considered as a package (opposed to a letter). What's more, for some reason, mail from the USA to other countries takes a lot of time.
Can I send my photo wedding thank-you cards digitally?
Yes, you can, but should you? It's, of course, not as elegant as a nice card, but it has a few advantages. In a world in mutation, traditions might be bent. The true question would be, did you send printed invitations.
Its cost,
It's Almost free
It saves paper
If we can save couple of trees that always great
It would save you tons of time
It's pretty quick to copy past some part
You don't have limit of format anymore
You can add as much text as you want
You can personalized each card
You can send different cards to each member of your bridal party
It's easily customizable
You can add floral design, icon, logo or whatever please you
Immediate delivery
Is it rude not to send thank-you cards after a wedding?
If we follow the codes of politeness, yes it's rude. If guests gifted you, helped you, took some time, you should definitely send a card.
If you had a micro wedding with only 20 of your family members that you see every day, that's different.