Where Should You Print Your Wedding Photos
You made it, you had your bid day, you are now married, and you have received a ton of digital images from your wedding photographer. Given you have a personal right release on the image, you want to print them by yourself. That's great! It's always important to print your photos and use them in your home!
In this article, we will not speak about wedding albums but about prints that you can hang on a wall or protected in a box. If you are interested in printing your own wedding albums, we will write an article about that soon.
But where to start? Which photo, material should you pick and, most of all, from which photographic laboratory should you order your prints?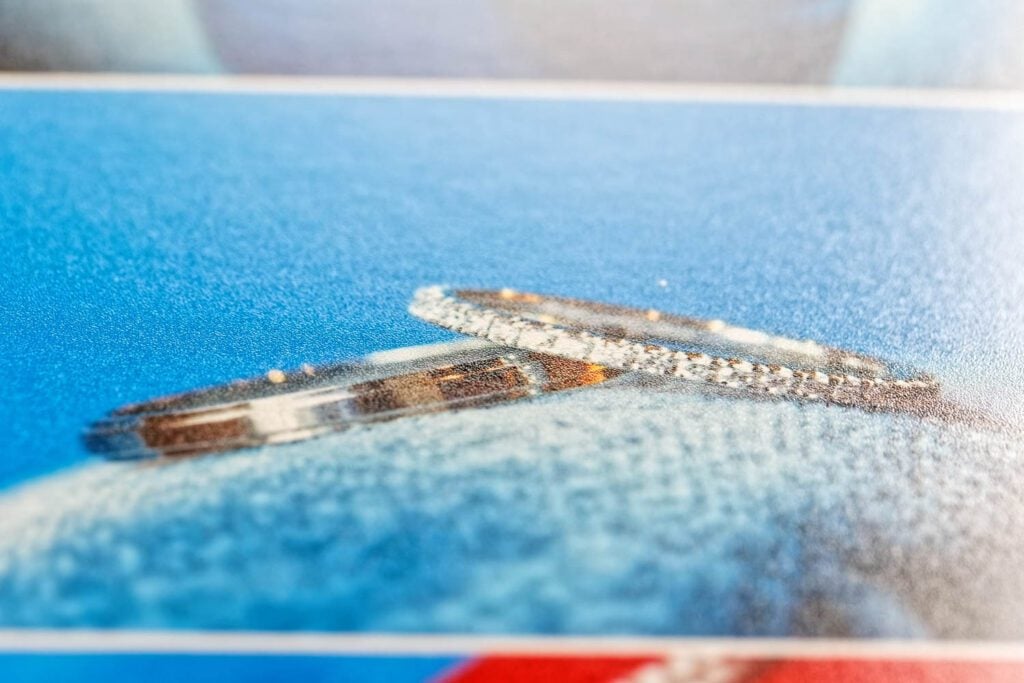 Step-by-step guide to print your photos yourself
Step1: Select your images
If you have already selected your photos for your wedding album, you might be able to take advantage of that and use the best of the best images.
Nevertheless there are 4 criteria to consider when selecting your image.
Colors
You want some colors that will match the walls of which would hang your print. So pay attention to the colors of your walls and other furniture when selecting your images
Size and Resolutions.
Technically speaking all your digital files should present enough definition to be printed in big. Printing definition is usually mentioned in DPI (Dot Per Inch).
And keep in mind some photos (especially the artistic ones) would look better printed in large format than on a small computer's screen.
Homothetic Format
In addition, consider cropping your digital file (or not). All the digital files you have a ratio of 2:3 (2/3).
That means, if you don't want to crop, you need to use those following format: 4×6 inches, 8×12, 10×15, 12×18, 14×21, 16×24, 18×27, 20×30, 24×36, 30×45 and 50×80.
Tiles vs. unique image
If you want to use several tiles can be a good option, but format is usually standard, so make sure your digital file can be cropped accordingly.
Step2: Select your media
Each support has its pros and cons, which is usually an equation between quality and price.
Of course, consider the aesthetic of each media, is it glossy, matte, lustre or is it a texture material?
If you print something in large format such as a 20×30 inch, you want to make sure to pick a solid support.
They're a bunch of media that you can select
Regular photo paper
Canvas
Metal
Metalic prints
Acrylic plexiglass
Dibond
Wood
Thick Cardboard Mount
Tile
Step3: Compare the lab Options and prices
Pick your ideal size and compare similar products. Pay attention to taxes and shipping fees that can highly impact the final price (they can be vicious hiding those costs until the last ordering).
It's also time to consider if you need a frame or not (classic frame, American boxes).
Step4: Order on line and Hang your from the wall
That's the easy part!
Pick a place away from the sun and from the heat to hang your print. Indeed, if you want to take care of your prints, temperature, moisture and UV are elements to avoid.
What You Need to Know Before Ordering Online
You have the best digital files with the best colors. If you order through your photographer, he will use his professional laboratory services. Then the colors would be completely respected and the quality would be perfect. Of course that comes with a small cost.
If you order your wedding's prints online you might trim the cost down, but quality and color accuracy might be negatively impacted.
Indeed, today there are tons of printing technologies that allow bringing prices down, more "affordable," so you can change your home's decoration every other day. But the downside is the colors are not always respected. An image can bluer, eyelashes, greenish, dark, bright, etc.
So, if you are planning to order a large print, it might be a good idea to test on a small print first.
Now that we have managed your expectations let's see your options.
Where to print regular prints
If you want some regular prints, go for Silver Halide prints on RC photo paper. This can be a Fujicolor crystal archive, Kodak Endura, Ilford Galerie, just to name a few. Those are the best for conservation and color tones.
Here is a list of professional labs that work with regular consumers.
Richard Photo Lab
Duggal Visual Solutions
Pro-Image
The Darkroom
LTI Lightside
Wherever you shop, avoid Walmart, CVS, Walgreens, Sami's, Amazon, Target, Snapfish.
Where to print on Canvas
Canvas is probably the most cost-effective way to decorate your home using your wedding photography.
The printing resolution is pretty low, black tones are not black. And there is a clear lake on the color's dynamic range, but, given the price, it makes it an affordable solution, especially if you want to change often.
Five Labs to order Canvas
CanvasPop
CanvasDiscount
Shutterfly
Printique
Nation Photo Lab
Where to print on Metal
Metal is a nice and elegant support to mount a print on. Above a 20X30 print is almost a necessity to have your image mount. The risk of having such a large format framed see waves on the paper.
Regarding the paper you can take Resin Coated (RC), or Fine Art Inkjet paper. Both offer high quality.
The metal used is usually a sheet of Aluminum or steel.
If you want a standout presentation similar to a piece of art, consider an American-Box. All Labs doesn't offer this service.
If you want to make a small gift (for an anniversary), small prints on metal works great.
They can be used with tiles.
5 labs to print on Metal
Bay Photo Lab
Nations Photo Lab
WhiteWall
Artbeat Studios
AdoramaPix
Where to print on Metallic prints
Not to be confused with photographs mounted on metal, Metallic prints are images printed directly on the metal. The technique used is usually a dye sublimation process (dry pigment is melted into gas at the surface of the metal).
As a result the white tones are filled in by the silver texture of the metal. It's a pretty industrial look for a wedding and family picture, but some people like it.
5 labs to print on Metallic prints
Pro DPI
Aspen Creek Photo
Miller's Professional Imaging
Simply Color
BWC Photo Imaging
Where to print on Dibond
Dibond is our favorite to support high standard prints, especially when it's framed with an American Box.
Dibond another metallic support, made of 3 layers: aluminum, thick foam, aluminum. As a consequence it's thicker and stronger than just one sheet of metal.
Five labs offering to print photos of Dibond in the USA with an American box frame:
Bay Photo Lab
WhiteWall
Simply Color Lab
BWC Lab
ArtisanHD
Where to print on Acrylic
If you like glossy photos with vibrant colors, acrylic is a must-have. It's clearly a piece of art.
Acrylic is often called Plexiglass (branded name). It's basically a transparent layer of plastic that looks like glass, but without the glass's fragility.
Small formats of acrylic photos are also amazing custom gifts. If you need gifts for your family, those would be better than the classical photo cards!
Be aware, acrylic is pretty heavy and the shipping cost is not free!
Five places to shop acrylic:
Bumblejax
ArtisanHD
Simply Color Lab
Image Wizards
Fracture
Where to print on Wood
Wood prints have become trendy in the last decade. The natural aspect of the wood, pretty warm and on the eco-friendly side, contrasts with the industrial aspect of a metal, the modern aspect of the acrylic and the classic aspect of the famed photos.
Of course black is not black and white turns yellow. None to mention the texture would keep away fans of sharpness and saturated colors. On the photography stand point, that's an aberration. From a fashion point of view, it's trendy.
Wood works especially great for small to medium format, and thus with tile composition. It can be made on blocks that you showcase anywhere in a house. The nature of the wood is a product with a tone of custom shape. That made them great gifts (anniversary, family, etc.).
Different kinds of wood can be used: walnut, bamboo, plywood, cherry, apple and even pine wood.
You can check:
WoodSnap
PlakThat
PrintsonWood
Plywerk
Photobarn
Where to print Thick Cardboard
Printed Thick Cards are a new trend reminding us of the old watercolor paintings and engravings.
They offer a subtle texture that our hands love touching.
Their small size (usually a book size) made them easy to display in a house. Some come with a box quite similar to the boxes reserved for good wedding photo-books.
You can check:
Artifact Uprising
Nations Photo Lab
White House Custom Colour
Mpix
Bay Photo Lab
Conclusion
With that list, you have plenty of options to decor your walls!
Again, quality of service may vary during the time, so always check reviews online.
If you want to make a nice gift to yourself and want to make sure you don't wast money, it might be a good idea to order though your professional photographer who would guarantee the quality of the result.
Now have fun, be creative, showcase those amazing pictures of your wedding day!